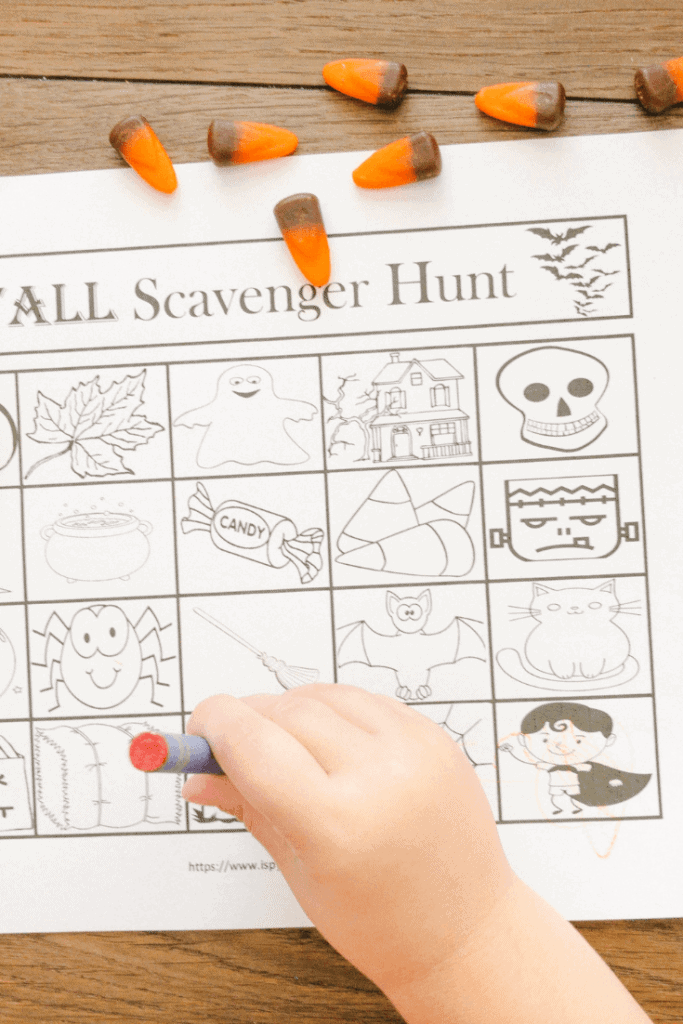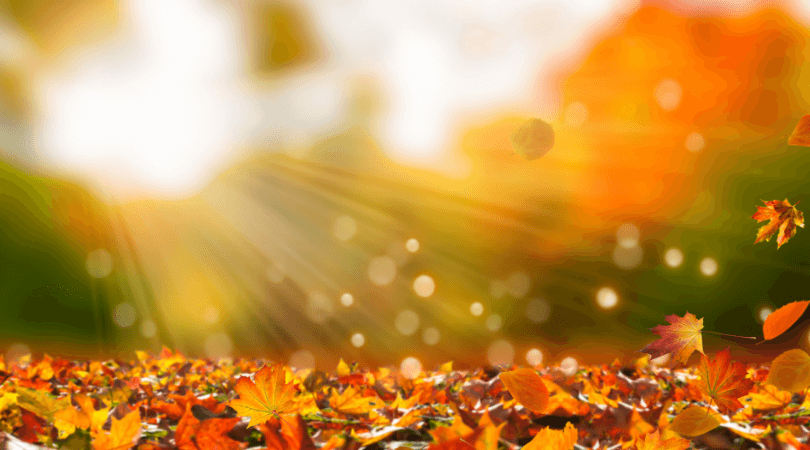 I love the holidays – but, girl, they can get expensive.
You feel me?
That's why today's idea is comin' atcha for exactly $0.
And, I have a pretty good feeling you and your kids are going to love it.
Fall & Halloween Scavenger Hunt Fun for Kids: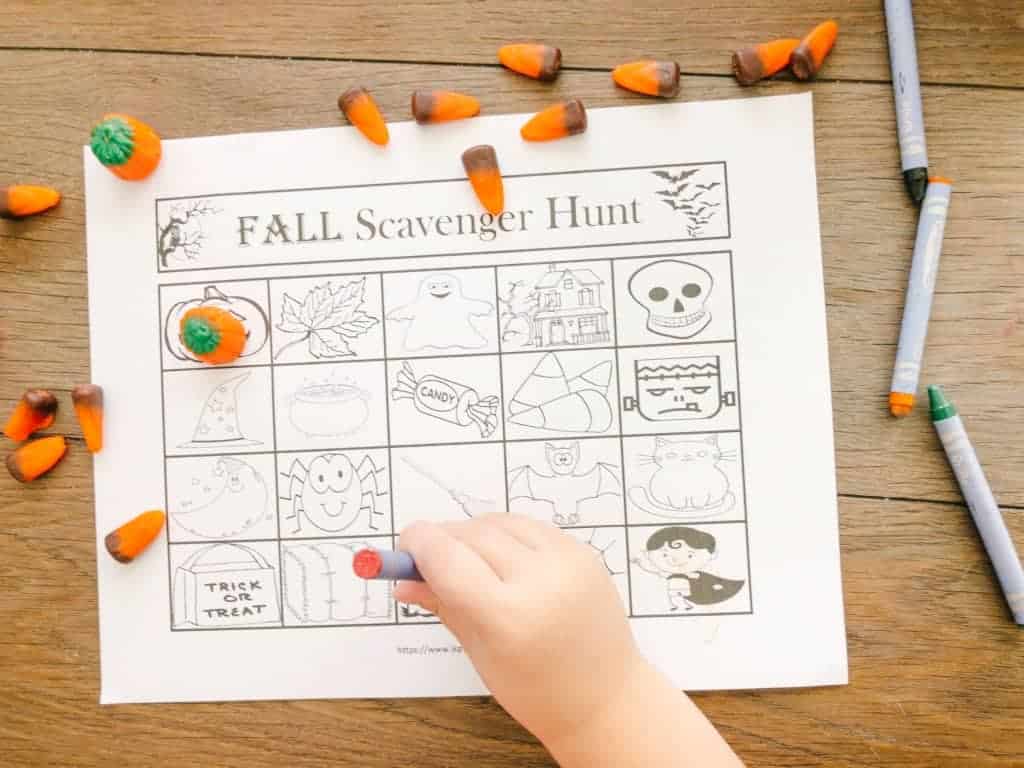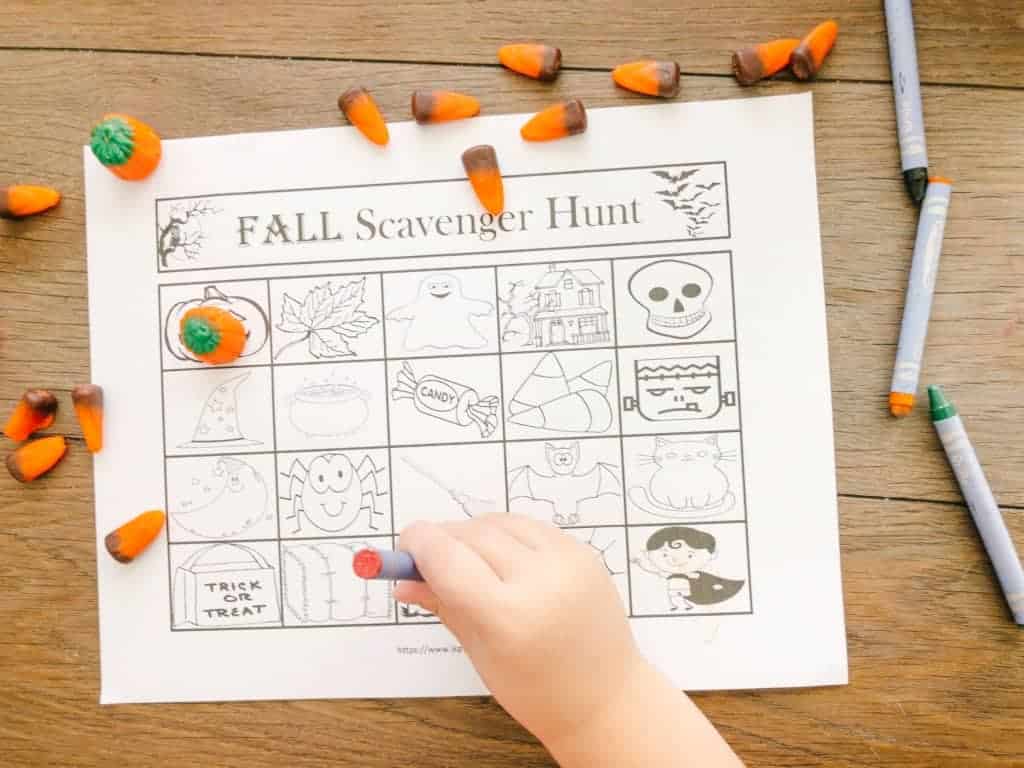 Recently, our little downtown area had a fun Where's Waldo Scavenger Hunt, where you picked up a printable with all the participating stores and ran around to them finding Waldo.
My kids literally had the TIME. OF. THEIR. LIVES.
And since then, they have talked about that scavenger hunt almost every day.
So, I decided to make them their very own fall & Halloween themed scavenger hunt.
I know, such a good mom.
How To Do This Halloween Scavenger Hunt: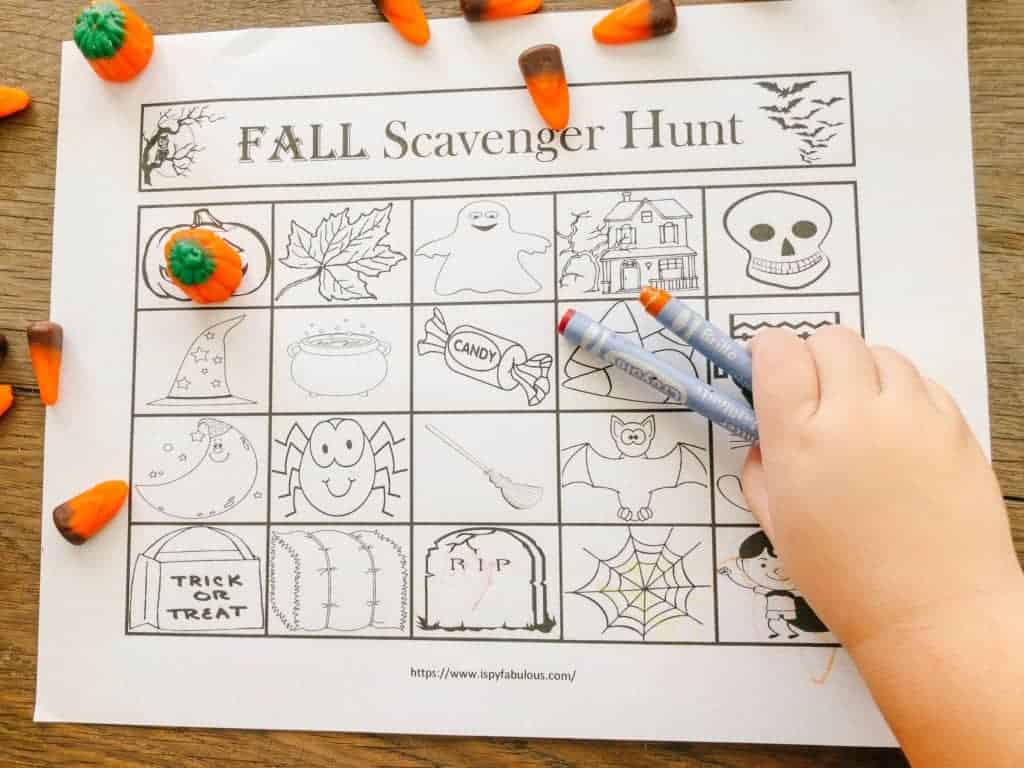 There are so many ways to use this fall & Halloween-themed scavenger hunt printable, so be creative.
To get the wheels turning, here are some ideas:
Neighborhood Hunt: Does your neighborhood decorate a ton? Have them run up and down the neighborhood looking for all the items! Invite neighborhood kids and make it a competition. Make sure everyone has a crayon to color the ones they find.
Shopping Mall: Go to a local mall or downtown shopping area. Shops love to decorate and you will likely find all of the items in decor or even in stores! Everything counts – even the image on a coffee mug.
Color Fun: Just print them and color. Use them as a filler activity on a day when you need something fast.
Driving Hunt: If the weather turns, take a drive around town looking for really decorated houses. Stop and let your kids look for any of the items that they see so they can color them in before rolling to the next one.
Bingo: You can cut a printable so there are only 9 or 12 squares showing. Cut each one to show different characters. You should be able to get at least 5 options. Then, cut one entire printable into individual squares to use as the cards. Flip a card and if they have that character, they cover it with a candy corn. The only trick will be getting them to save the candy corn until the end!
My kids love to color it and when we go looking for the scavenger hunt items, I make sure we have stickers or crayons for them to cover the pictures.
Go ahead and download this free Fall Scavenger Hunt Printable here or just click on the pictures below: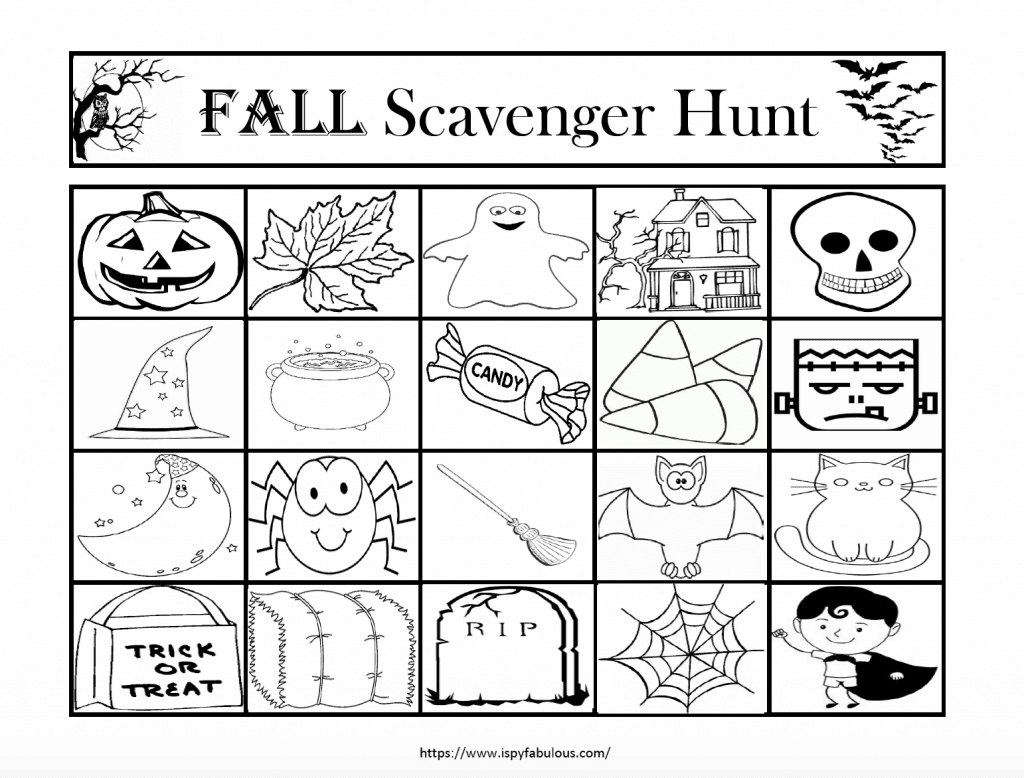 Easy Fall Family Activities For the Win!
Family time during the holidays doesn't always have to be a big plan or cost a ton of money.
Lord knows there is plenty about the holidays that is financially (and physically) draining.
Save this and other easy family activities, so you have something ready to go when you need it.
It's nice to have these easy activities in our back pocket #AmIRight?
If you're looking for more easy and fun fall activities, check out this post where I share 5 more.
*****
We love everything about fall. The clothes, the weather, the holidays, and the family time.
Halloween is a big deal around here – especially since it's our favorite guy's birthday!
And, if you find this after the holiday and you want some ideas for what to do with all that leftover candy and Halloween stuff, I've got a post on that, too.
I hope you'll enjoy some of the activities that we do to make the season special.
Make sure to let us know your favorite fall and Halloween activities in the comments below.
Have a fabulous day,
E
PS. Don't forget to download your free scavenger hunt printable here.