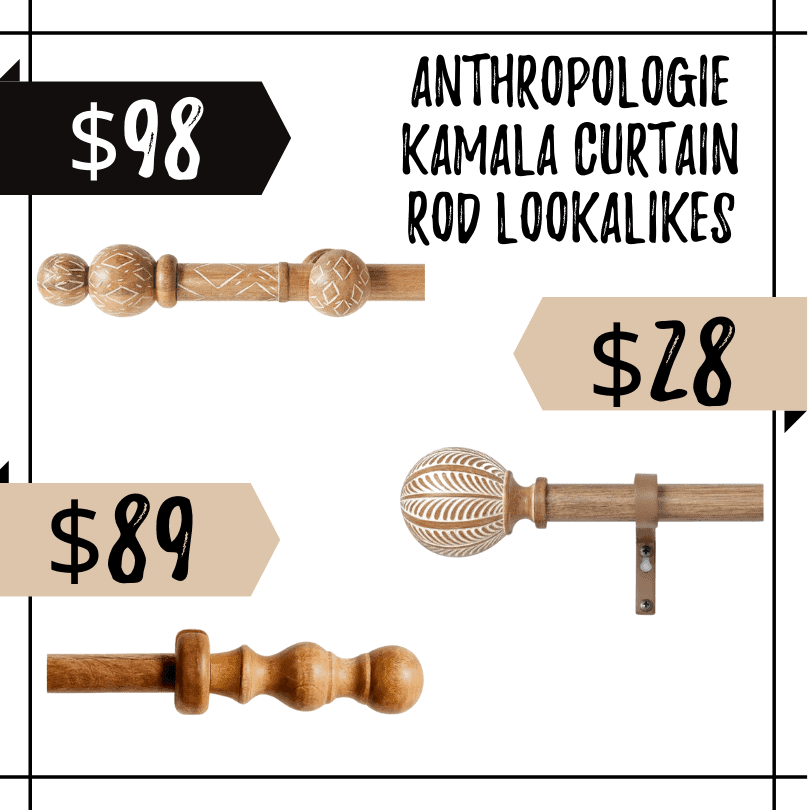 Gotta love Anthropologie. They just curate the best collection of unique finds. Their Kamala carved wood curtain rod is another example of this. Something simple like adding a carved wood rod can add so much to a space without adding clutter or a huge expense.
But, at $98 a rod, it's certainly pricier than most. Sure, it's not going to bankrupt you, but you can score the look for less. Let's take a look at the original and then some similar wood curtain rods with Kamala vibes!
*Affiliate links are used below, which means at no cost to you, I may receive a commission if you make a purchase through my links. Thank you!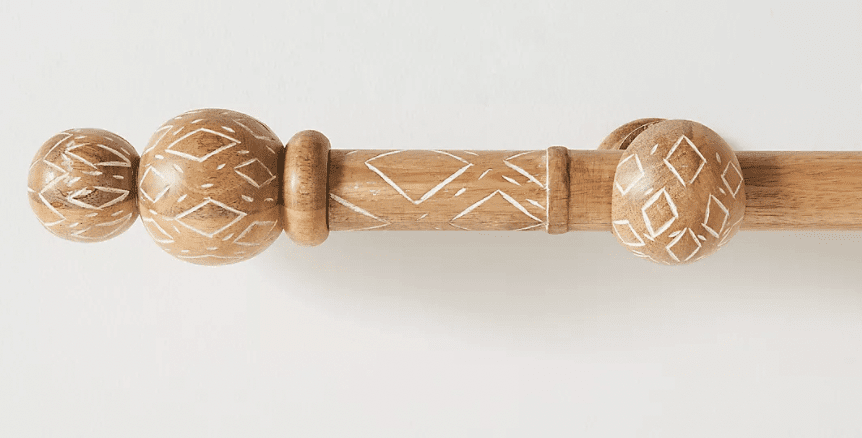 Here's the original. They've combined a really unique shape and carved wood to transform the boring curtain rod into something that will add to your space.
Price: $98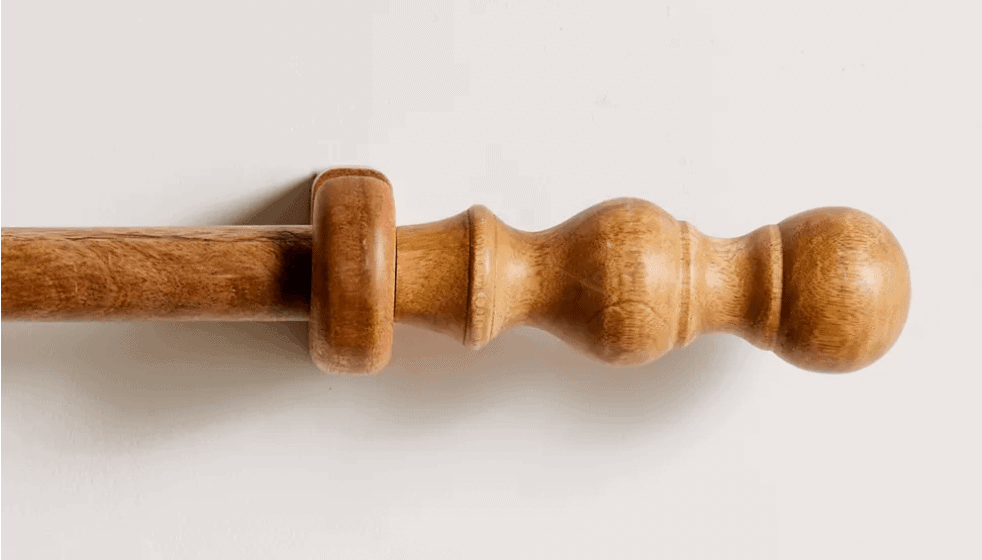 UO coming in strong with this slightly more minimalistic take on the boho curtain rod. They use shaped wood here to get a similar look, while streamlining the style a bit more by not carving the wood.
You might like this version even better and save a little money on it. Score. UO does this with all their designs and I love it. I share their super popular arched cabinet in this post and also their chic boucle chair here. All three of these pieces together in one room? Yes.
Price: $89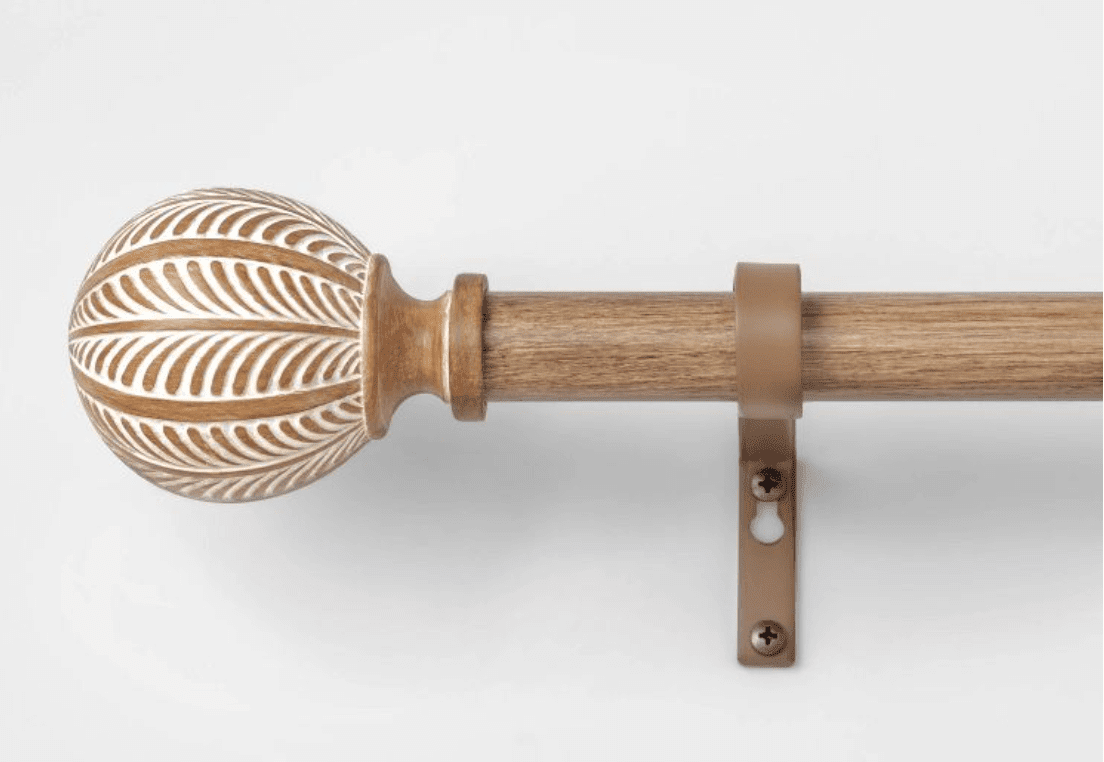 Love this super affordable take on the carved wood design! The carvings are a bit more symmetrical, which I always like and the end is shorter and less dramatic, which would work well in spaces where you either don't have a ton of space on the side of your windows or have multiple rods and don't want to overwhelm the space.
Or, maybe you just want to save some cash and get the feel without the price tag. I love the way it looks with these striped, tasseled drapes. Nobody would ever guess this is Target.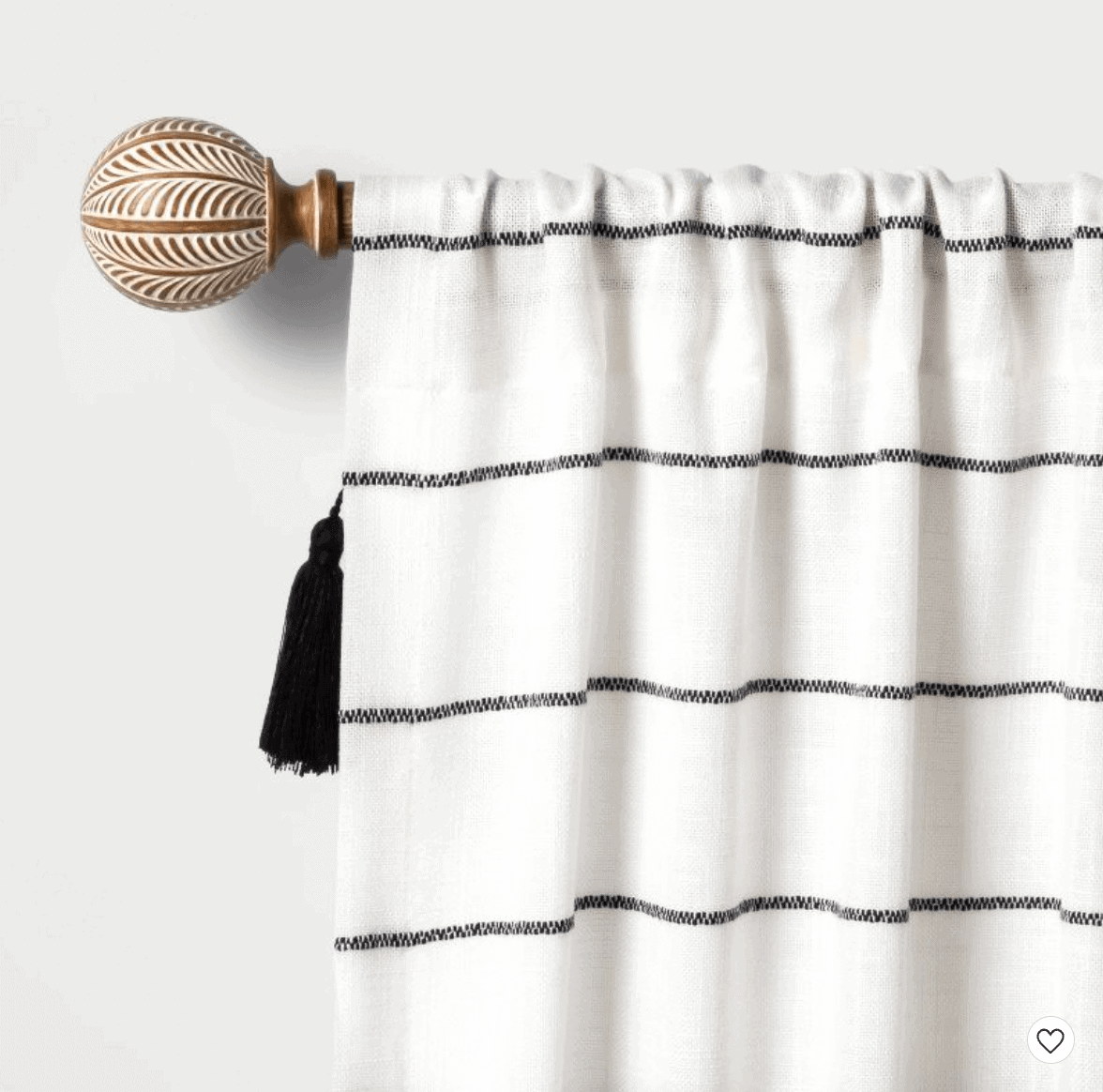 Price: $28-$36
Curtain Dupes:
These carved wood curtain rods would go so great with the Pottery Barn drape dupes that I bought myself and have in my primary bedroom. They are a great weight, are almost black-out and have a real linen look to them. They are fantastic and I'm so glad I got these instead of the PB ones. Find the whole blog post here.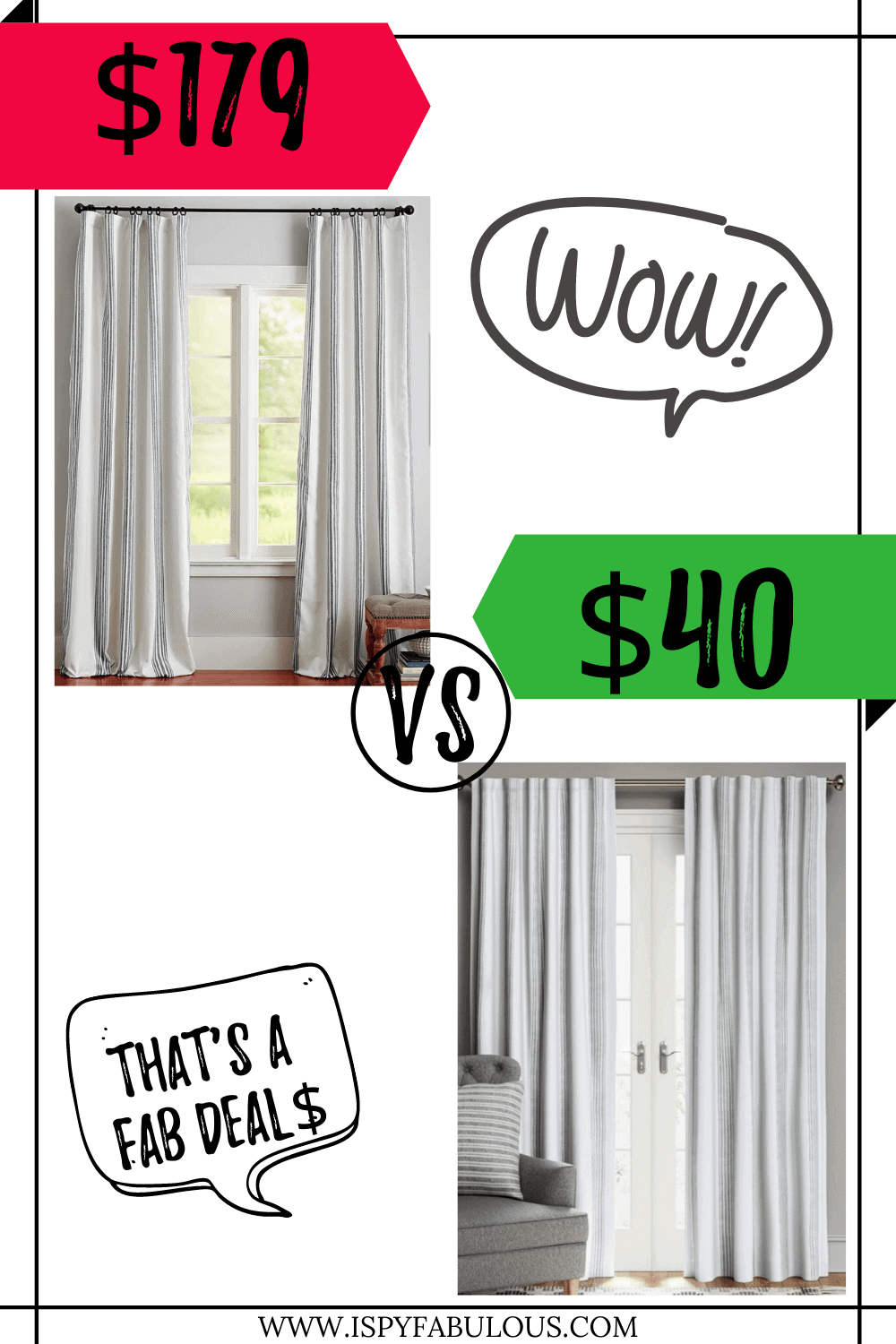 So good, right?
More Anthropologie Dupes:
I'm such a huge fan of Anthro. Sometimes, I spring for the original and other times, I go for the dupe. Do what works for you! Here are some more posts to inspire you:
*****
Hope you found what you're looking for today! I truly believe we can all create an environment that feels the way we want at a price we can afford.
Have a fabulous day,
E