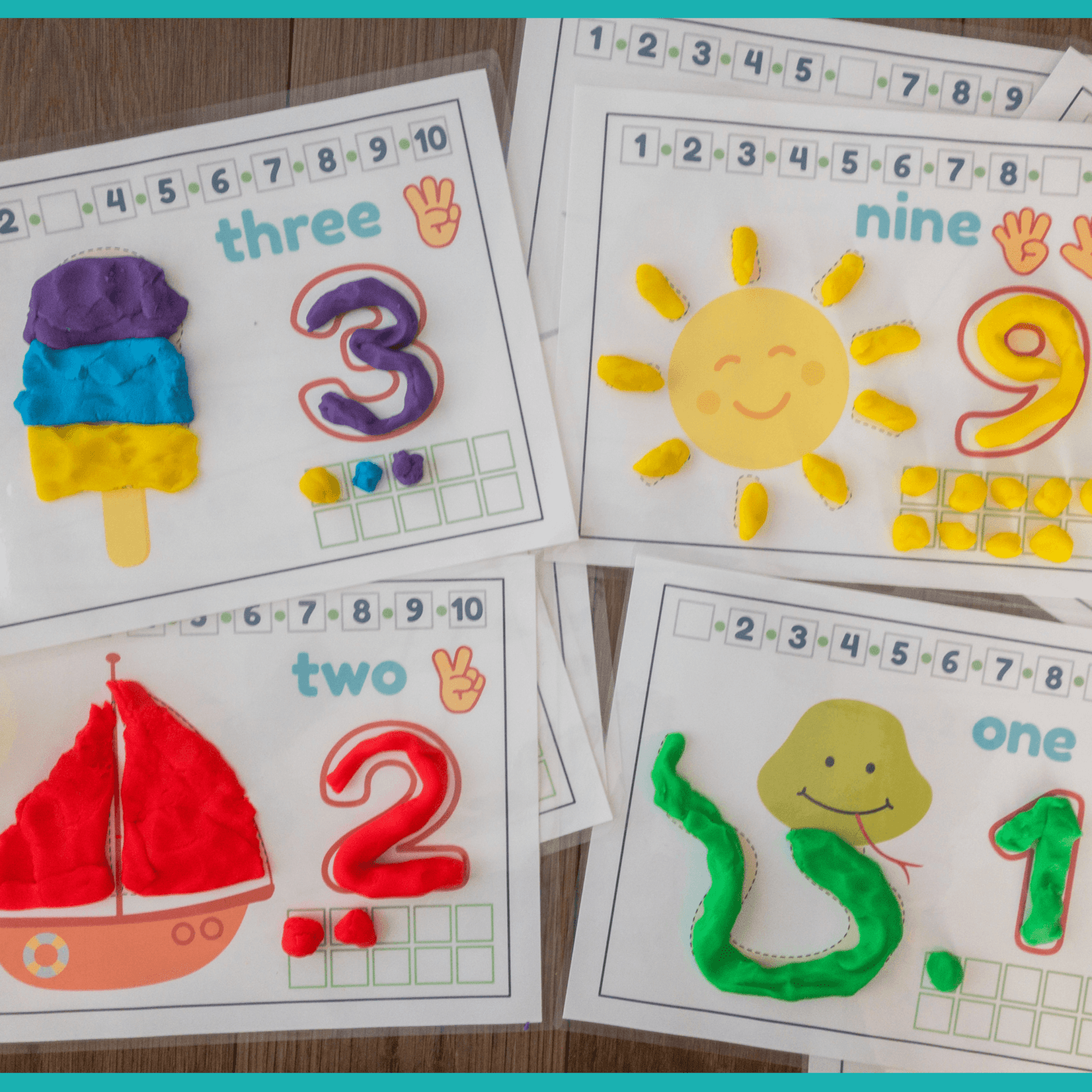 My kids looooove Play-Doh. I love that it keeps them entertained for long periods of time. So, I'm always looking for more ways to make play-dough time new and fun.
Enter: play-dough mats. Have you tried these things? They're just pictures with areas where kids can put the dough and if you laminate them or put them in sheet protectors, you can use them over and over again. Score!
The more we used different play-dough mats, the more I figured out that this could be a sneaky learning opportunity. Yeah, I'm that mom. #sorrynotsorry
So, that's when I decided I wanted to create my own. Big surprise there 😉
How To Use Play-Dough Mats to Teach Numbers 1-10: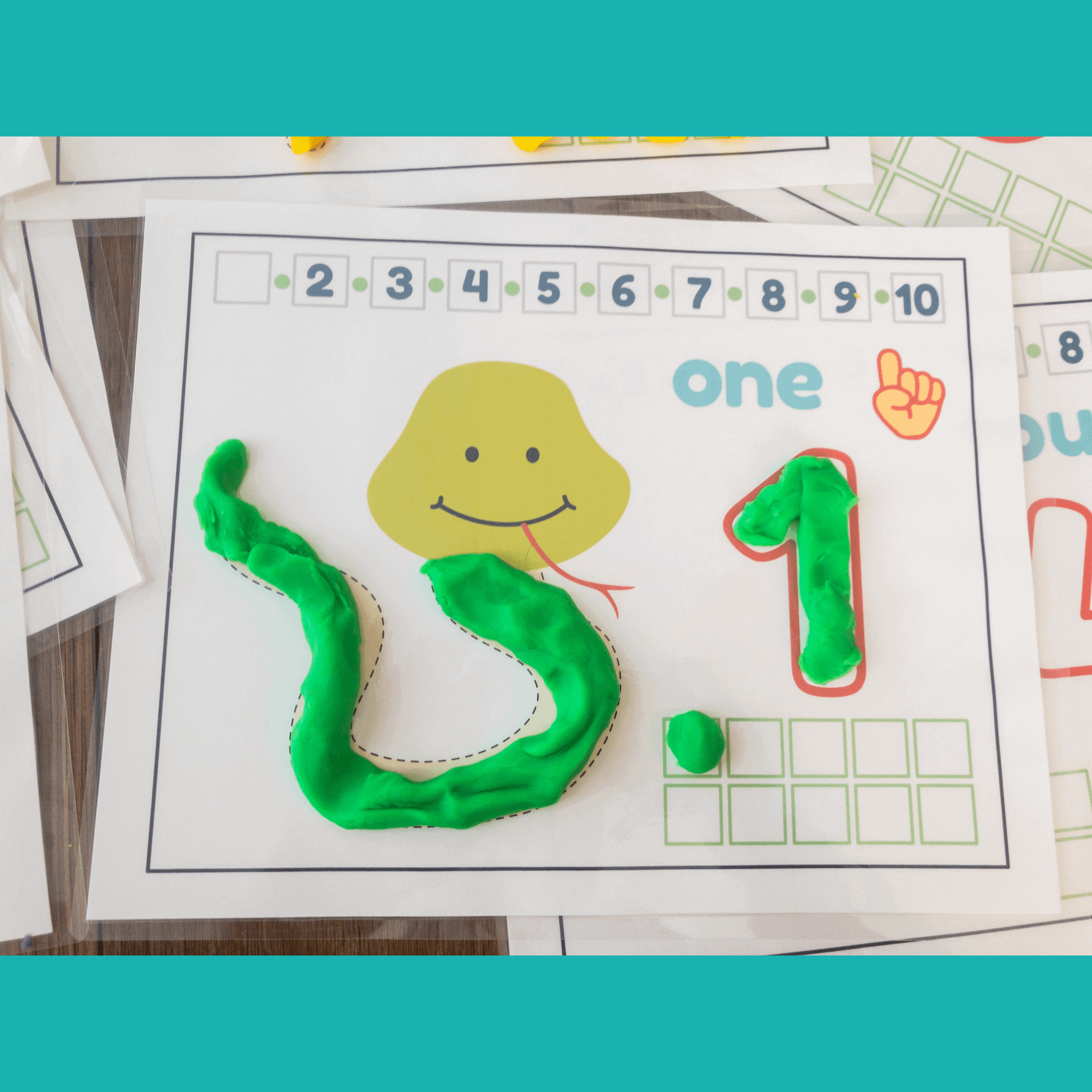 These things are so easy to use. All you have to do is print them and you're ready to go. If you want them to be usable over and over again, you can laminate them or slide them into sheet protectors.
If you do that, you can even use dry erase markers and have them practice writing, too. Sneaky sneaky!
I used the same laminator I bought last year when I homeschooled my son for a year. It's held up really well and I love using it. It's fast and stores easily as well.
You just put the printed pages in the sleeves and run them through the laminator. After that, you can wipe them clean.
I grabbed a Play-Doh set with enough colors to work for all the pictures (like the 5 color rainbow!). You could totally make homemade dough or use whatever colors you have on hand, too.
My links above are affiliate links, which means that at no cost to you, I may receive a commission if you decide to make a purchase through my links.
Numbers & Counting Activities with Play-Dough Mats: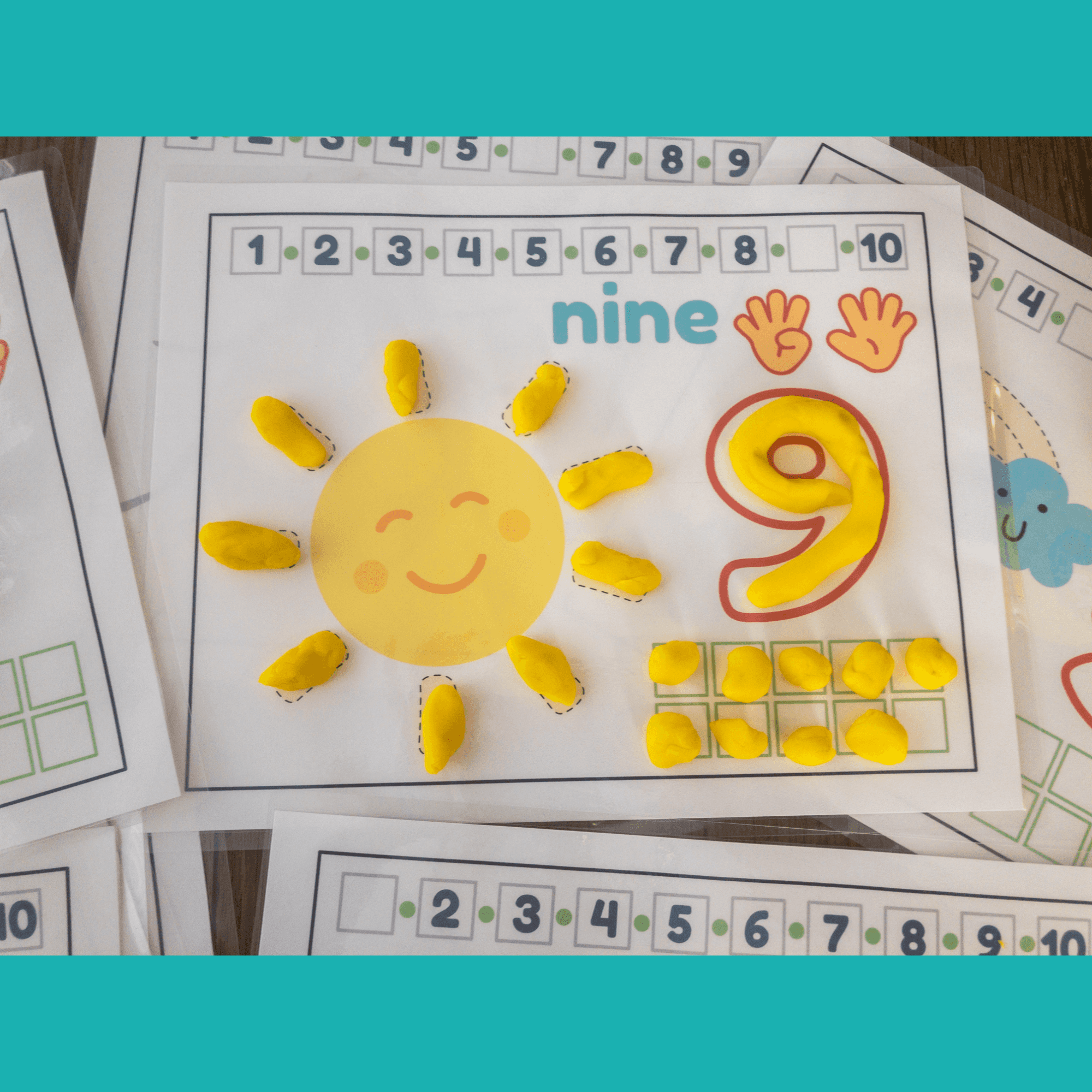 Learning to count and recognize numbers 1-10 is one of those important skills that kids start learning really young. Most kids will pick up counting verbally pretty quickly from cartoons and books, but the ability to recognize the number and then represent it visually takes a bit longer.
These mats give kids multiple opportunities to practice their number and counting:
They create the shape of the number with dough
They represent the number in the ten frame (ten little balls of Play-Doh in the ten frame or coloring dots with dry erase markers)
They can count the number on the little hands/fingers pictures
They can write the number on the top
They use dough to fill in the missing parts of the pictures – such as the 3 layers of the ice cream cone
This whole time that they are interacting with numbers, counting, using their fine motor skills to shape the dough, they are also having fun and have no idea they're also learning. SCORE!
Play-Dough Mats for Numbers 1-10: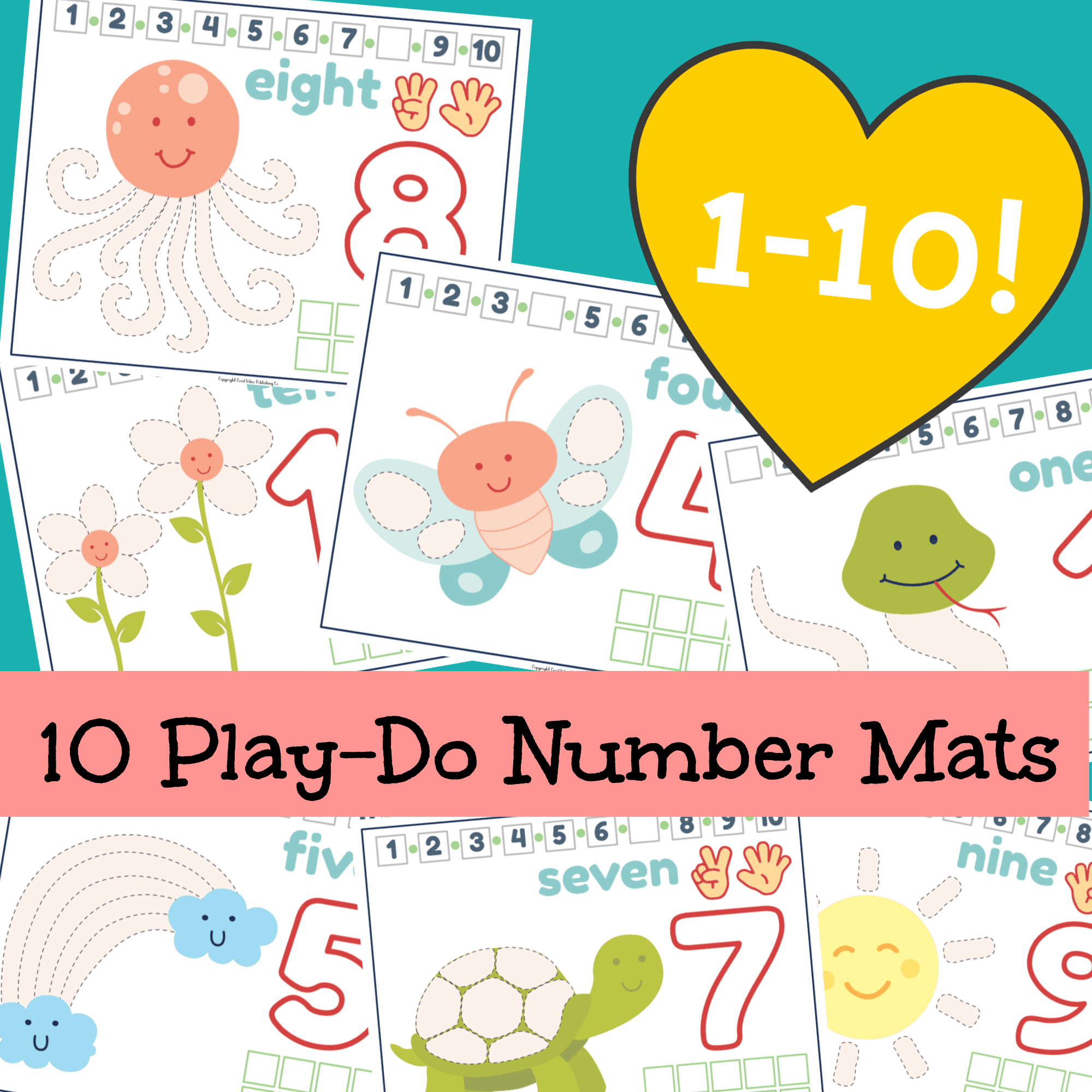 This set has 10 mats for each number 1-10. Each mat has a completely new visual, from sunshine rays to snakes – there's something for every kid.
I have boys and girls, so I'm always looking for ways to create something that works for everyone. Their ages range from preschool to 2nd grade and they all love these, too, so they're not just for toddlers. You could easily incorporate these into a homeschool curriculum, too, and have kids working on these independently while you're teaching something to another kid. They can even be printed and used in a classroom setting as well. If you made a few sets, you'd have plenty for them to share and pass around.
As a thank you for being here and visiting my blog, I'm going to give one of them to print and try out for free. Woohoo! You can print it, use it, and see what you think.
To download the free counting mat, just click on the image below or here and it'll open in a new window: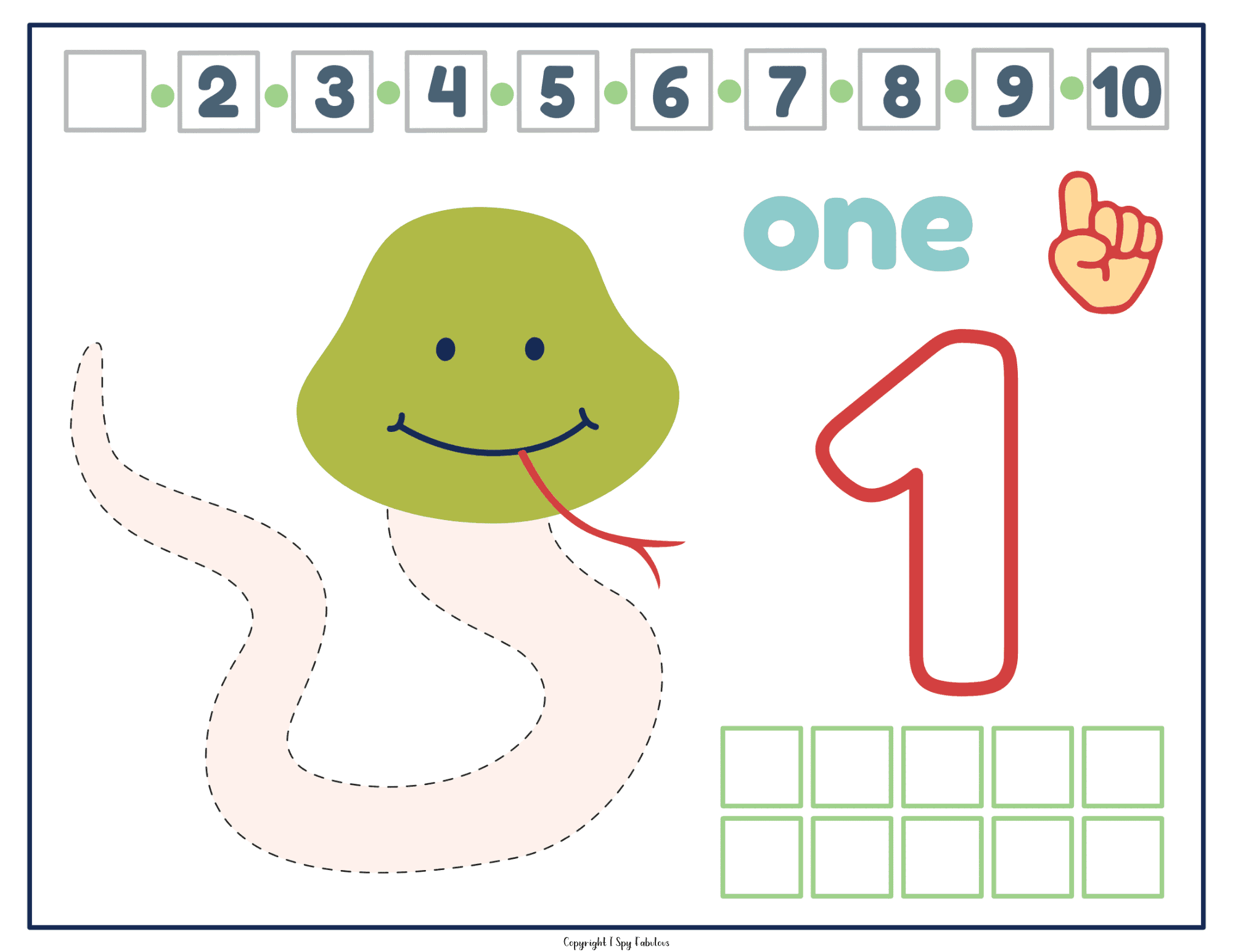 More Number Activities: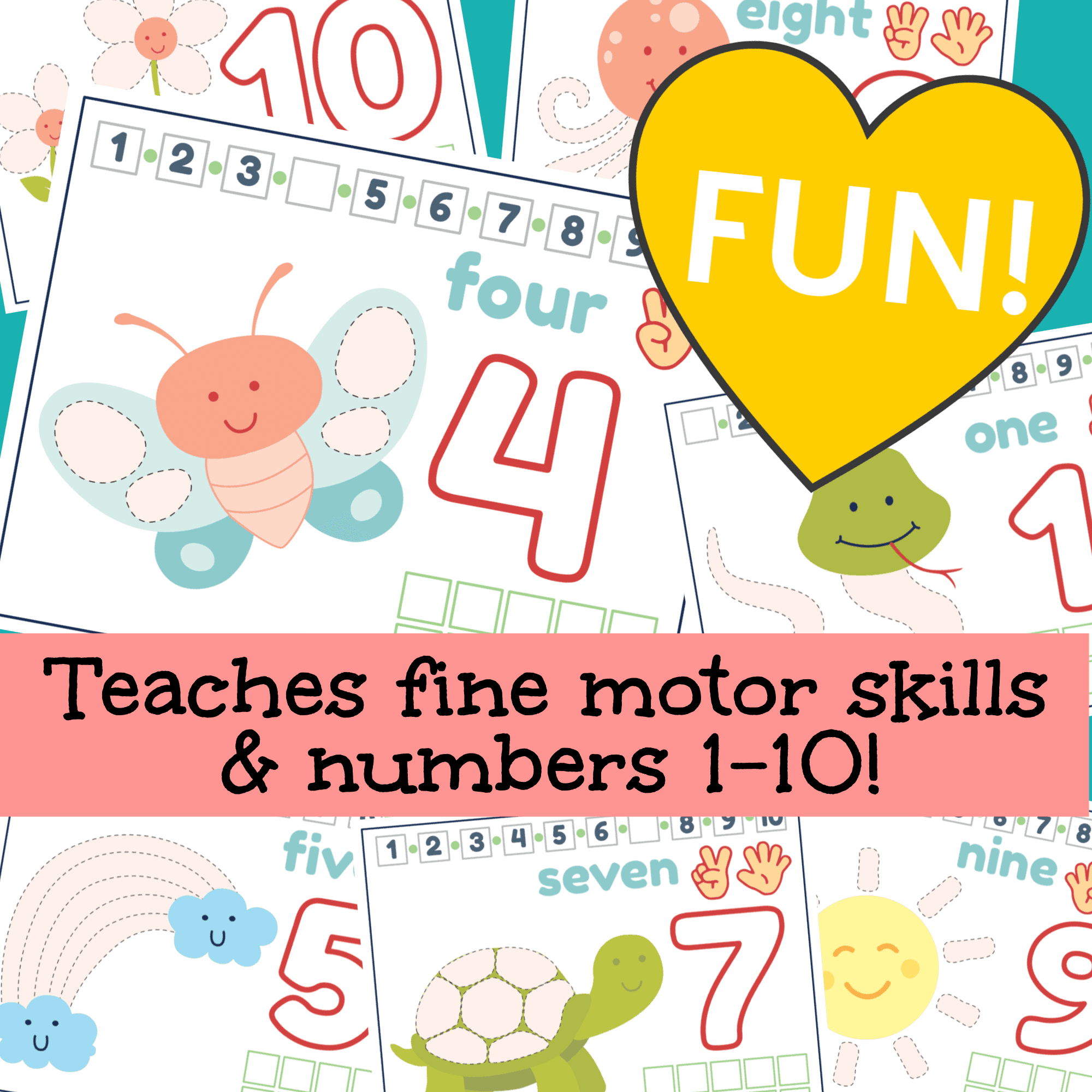 For even more ways to teach numbers, counting, number recognition and fine motor skills to your preschoolers or school-aged kiddos, don't miss my adorable set of fall color by number worksheets and the whimsical color by number and letter set. Both of them are so cute and kids love them.
Or, check out the magical tracing worksheets and the how to draw worksheets for kids.
There's a ton of fun seasonal freebies here, too, so grab those, too!
Thanks for reading. I hope your little ones love these as much as mine do.
Have a fabulous day,
E
*Because Play-Doh is trademarked, I have to use play-do or play-dough in descriptions of products, which is why you see these alternate spellings here 🙂