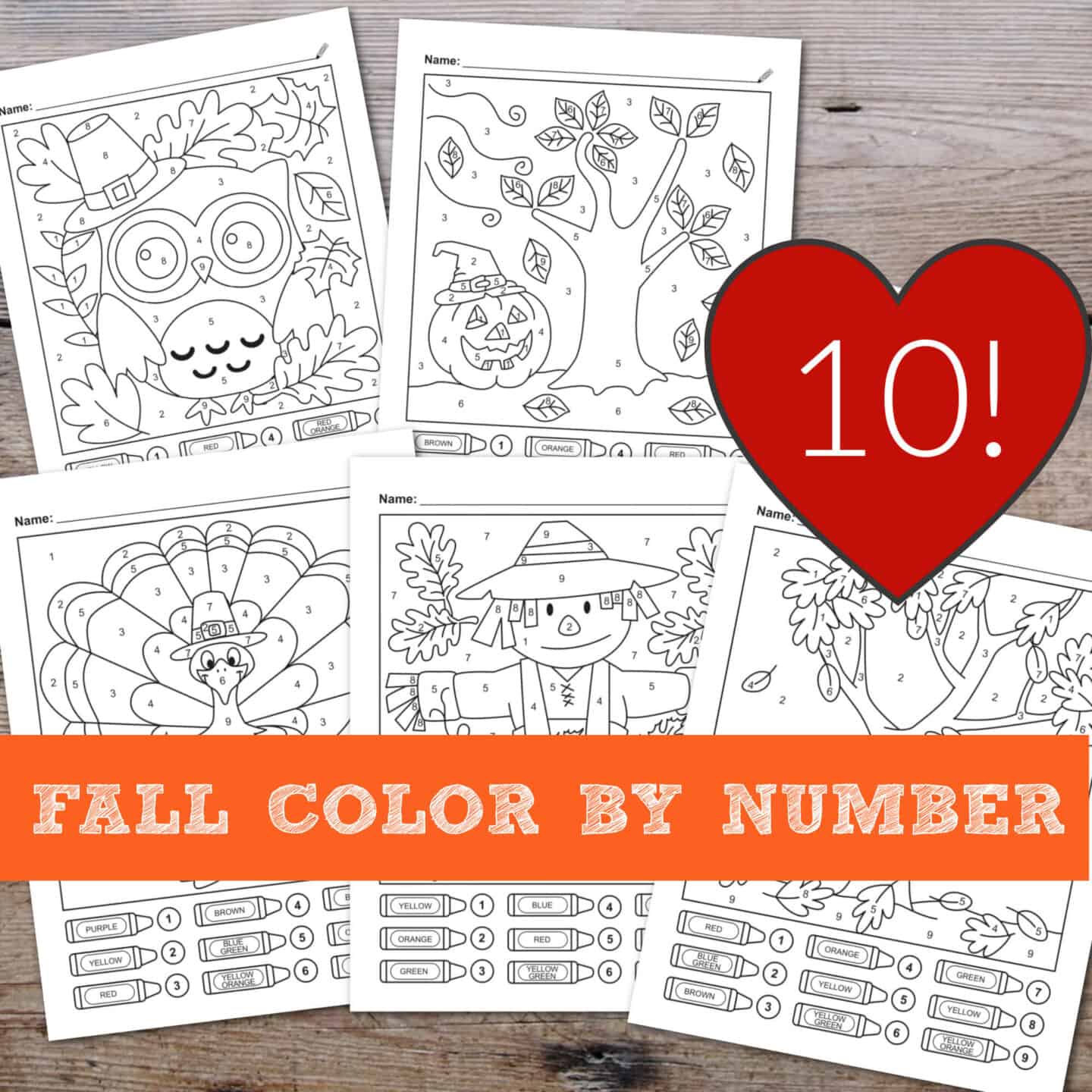 This is the first week where the air has started to get a little chilly in the mornings and I couldn't be more thrilled. I am a huge fan of all things cozy, from cold weather to cardigans, so I wanted to celebrate this changing of the seasons with some fall color by number coloring pages my kids would love.
I don't know about your kids, but mine don't really like the traditional color by code printables where there is a ton of different lines all over the place. So, when I made my first set of cute color by number printables, with whimsical images of mermaids, unicorns, monkeys and more, I did more of a paint by number motif – where there weren't any extraneous lines.
The result? They loved it! And I loved being able to print them over and over again whenever they wanted – score!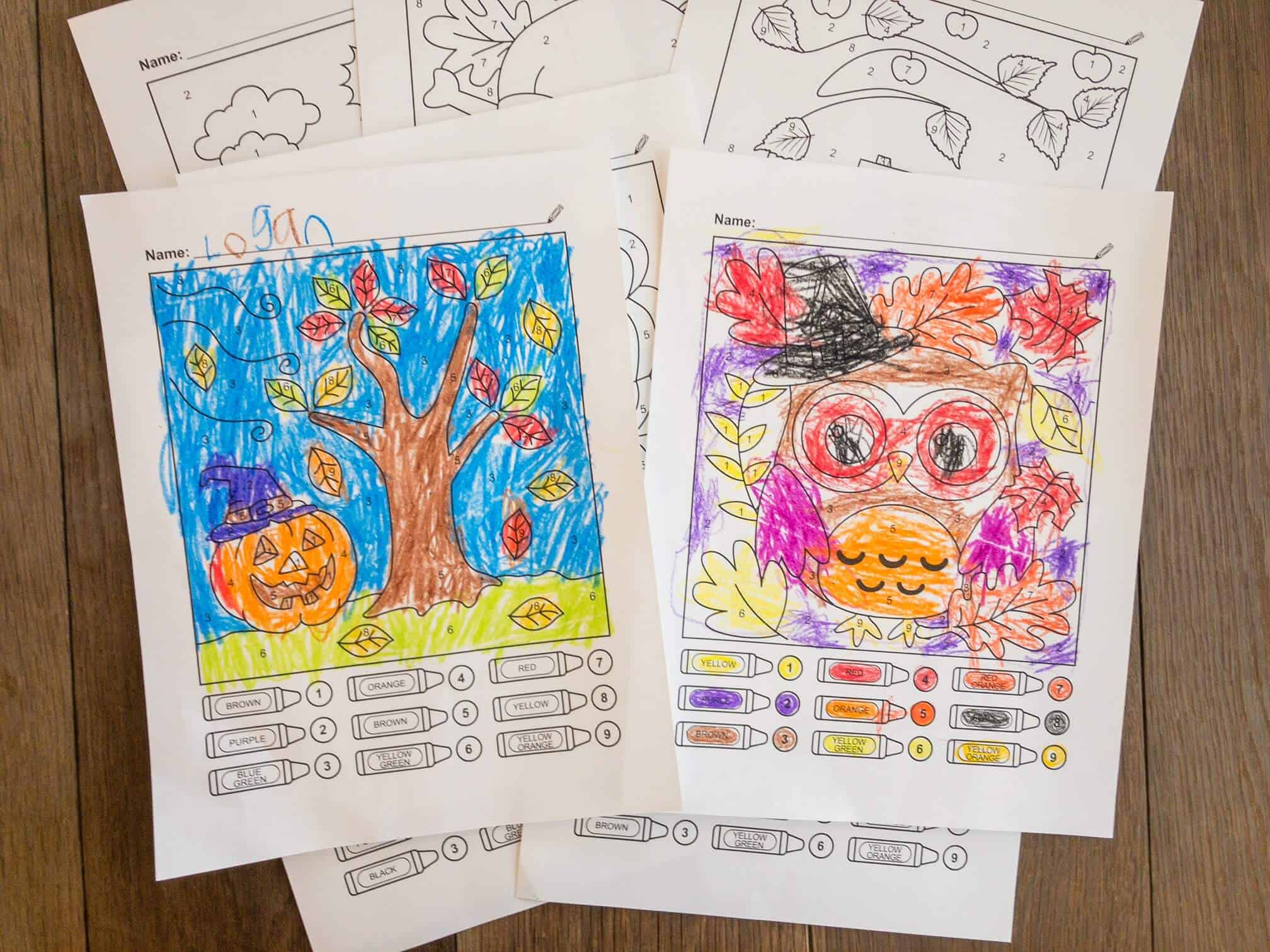 So, I used the same approach when designing these new fall and autumn themed color by number pages. Simpler backgrounds, cute fall themed art, for lots of coloring fun. They work really well for a wide range of ages – the example above shows how it looks for a 2nd grader and a pre-schooler.
Plus, color by number pages make it super easy to teach things like number recognition, color recognition and fine motor skills – all under the guise of an easy coloring activity. Win win!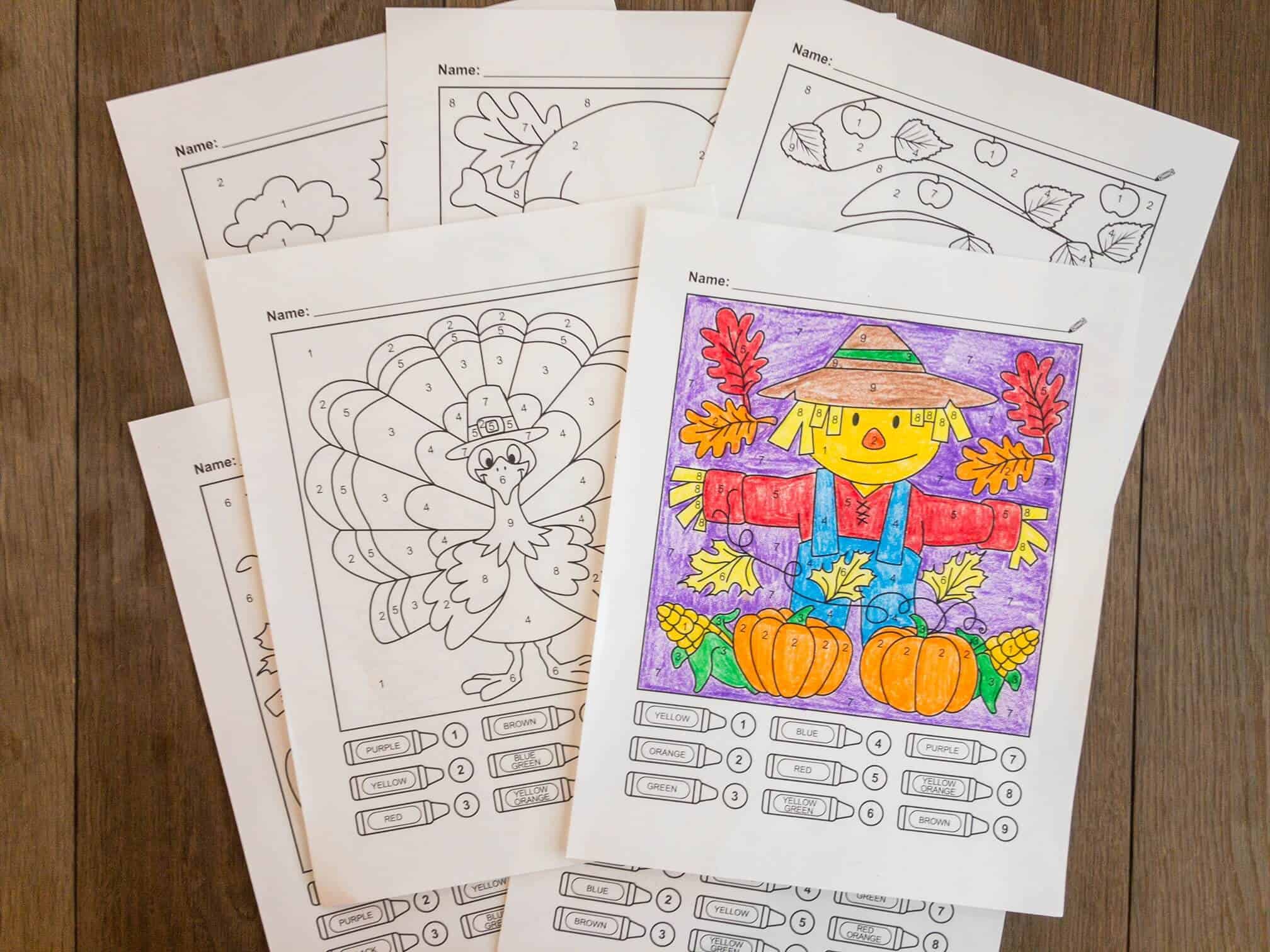 I love the cute images, too, from the fun scarecrow to the owl. I'll even sit down with my kids and color with them. Put on some quiet music and just hang out. This will keep my kiddos attention for awhile.
Free Fall Color By Number Printable: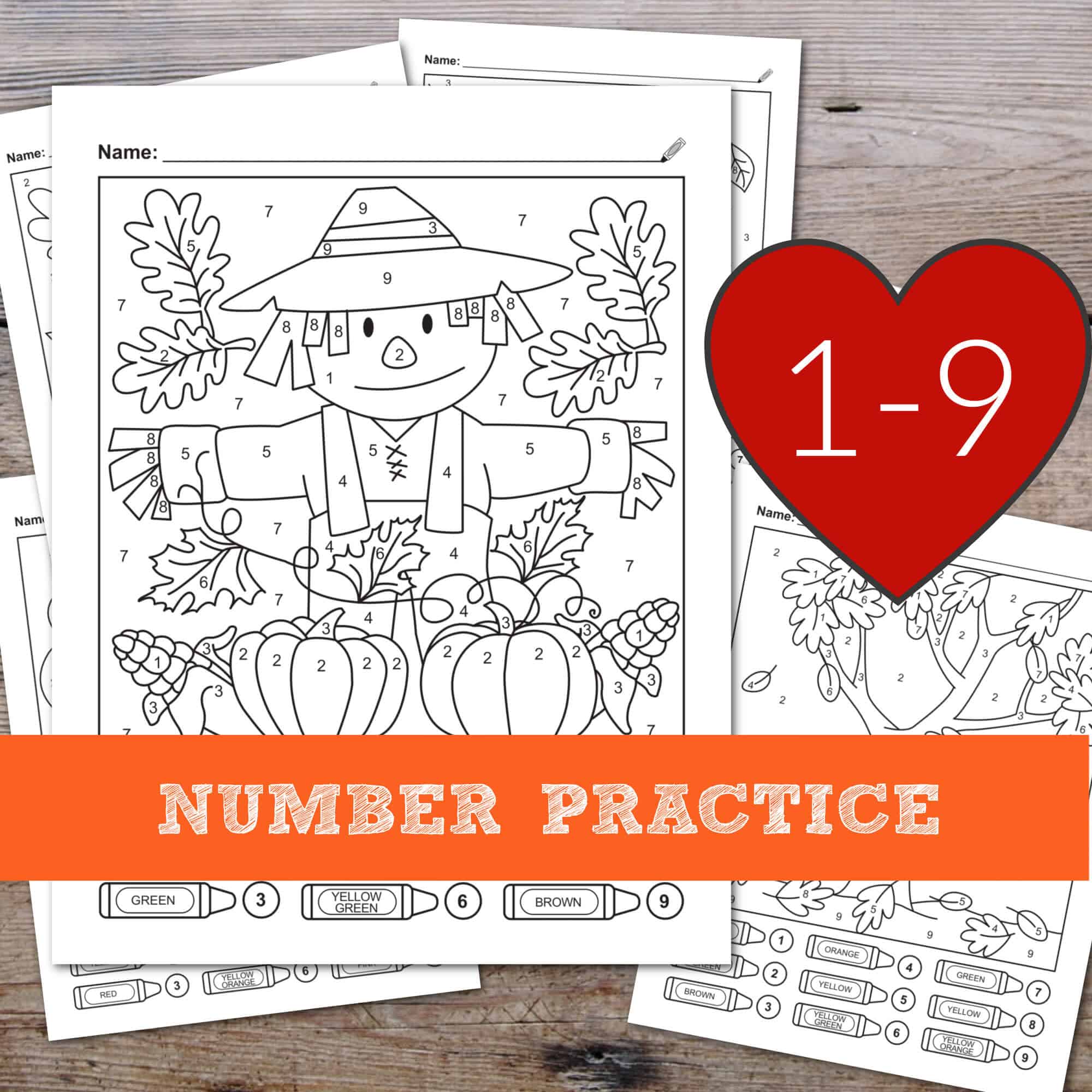 While you can definitely pick up the entire set of 10 for a super affordable price in my shop, I want to give you one for free for being a blog reader. I hope your kids love this super fun fall color by number freebie. To download, just click on the image and it'll open in a new window: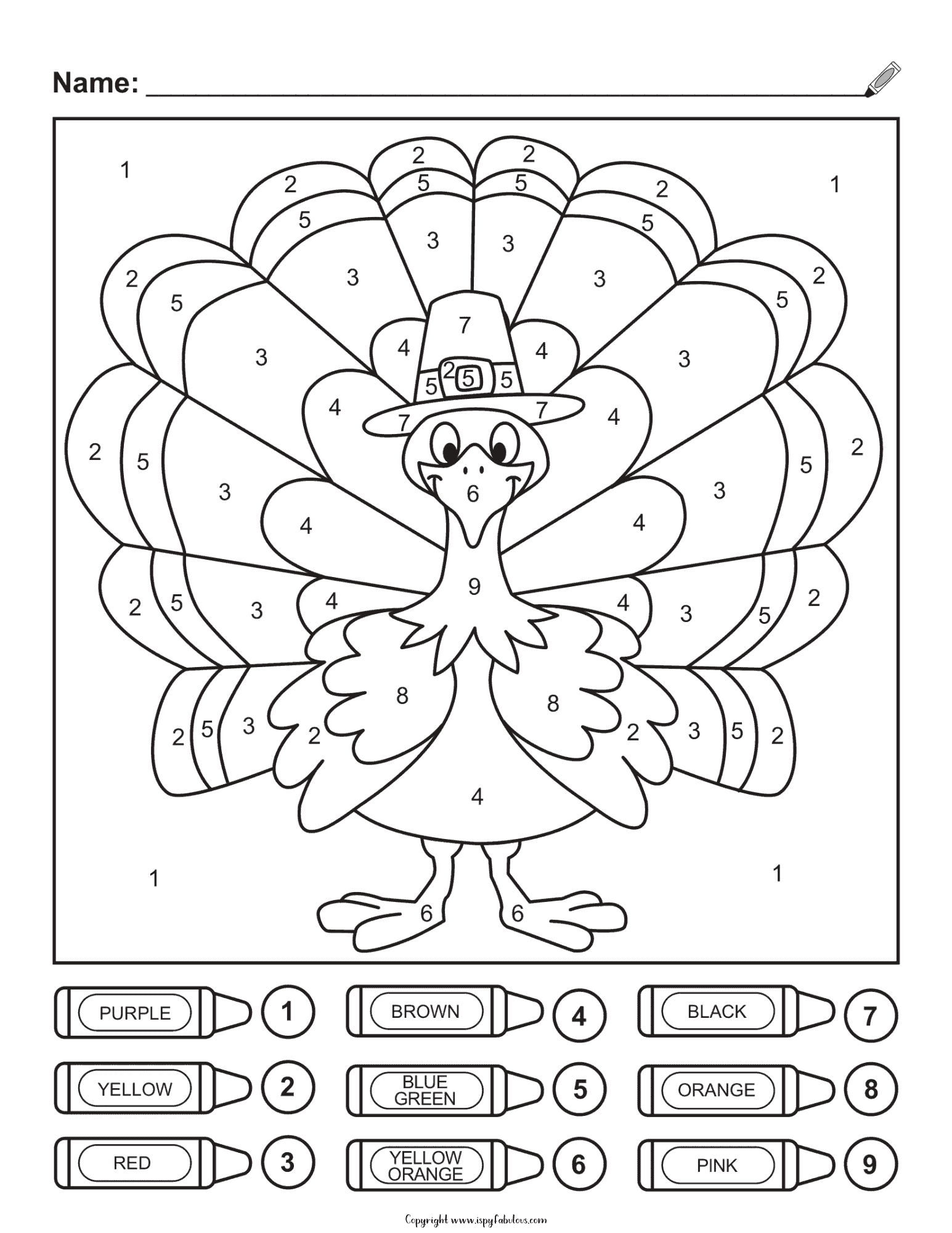 More Fall Coloring Pages:
For even more fall fun – don't miss my set of free fall coloring pages here. I also have a free fall word search, too, with answer key included. All of these are free to use personally and in a classroom.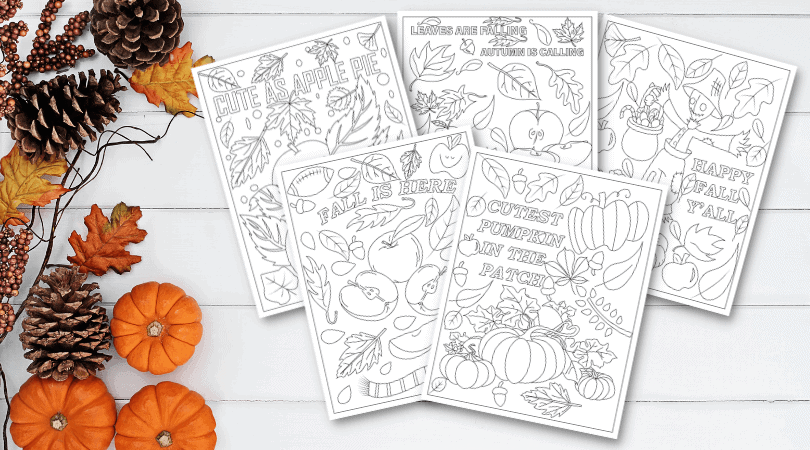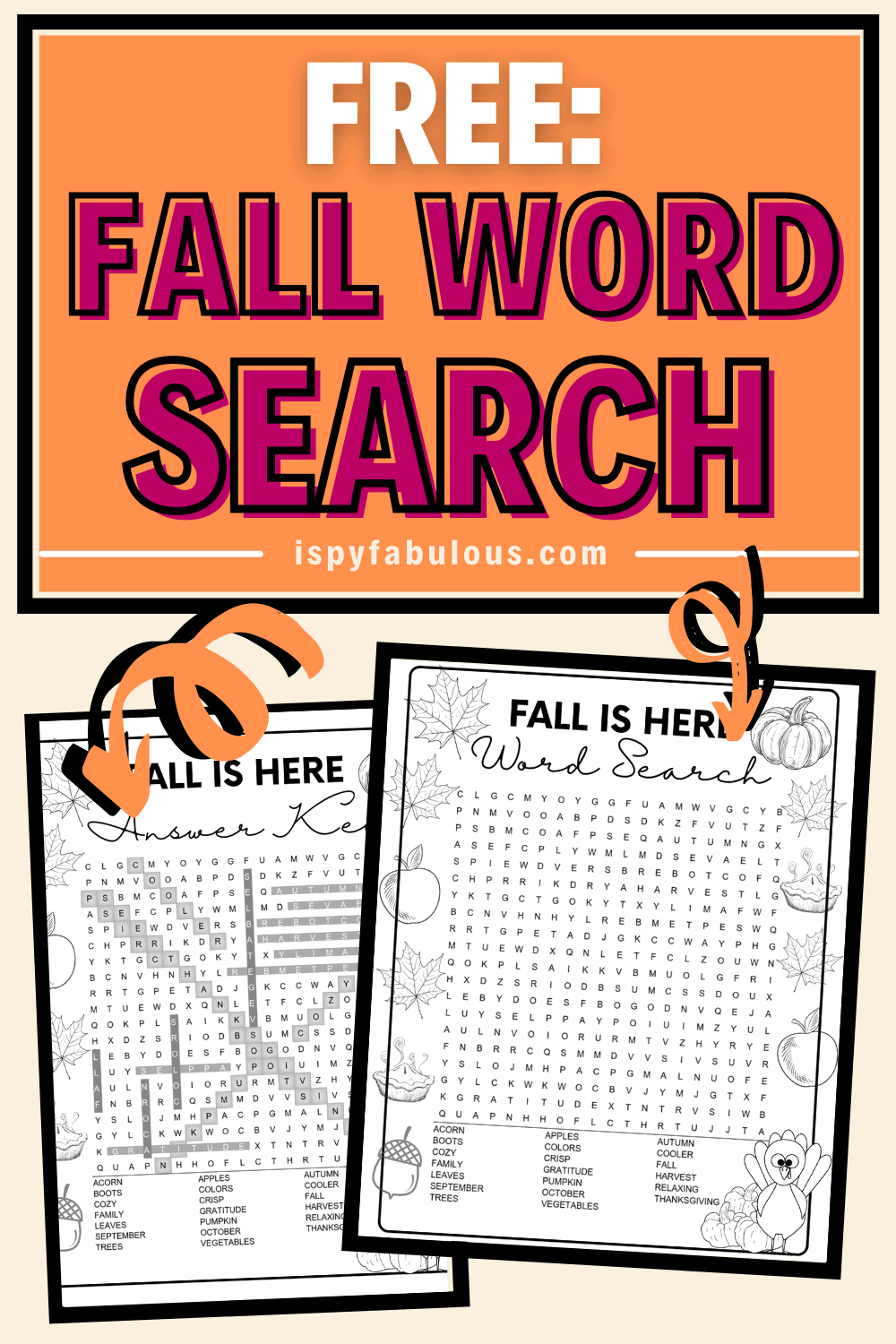 Even More Freebies:
Yup, more stuff comin' atcha! Check out these 5 free Halloween printables and this freeHalloween Boo printable!
I hope you love them!
Don't forget to click here to check out the set of 10 color by number printables!
Have a fabulous day,
E