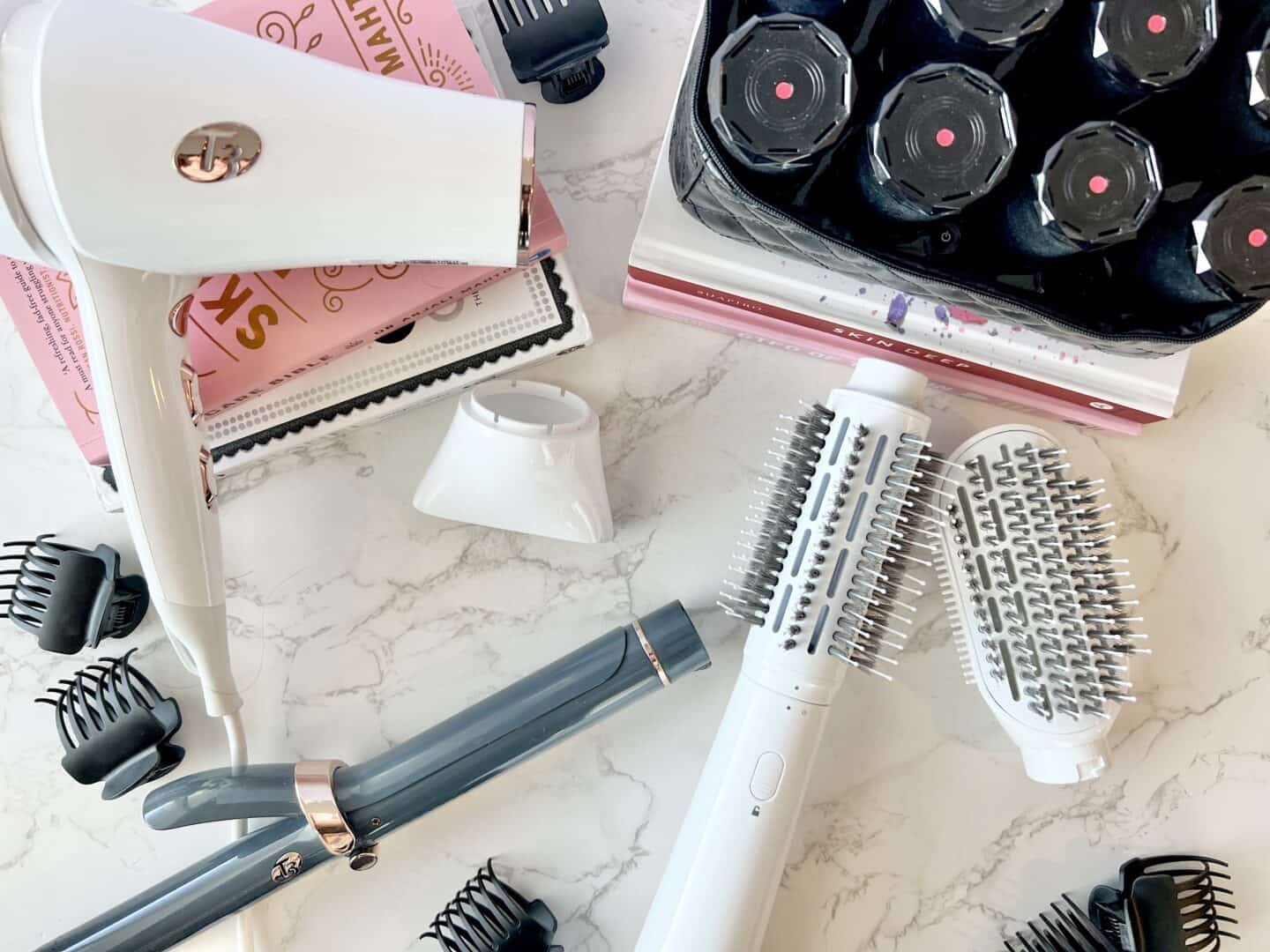 I didn't always spend a lot of money on hair tools and products. When I was younger, I bought whatever was on sale and never thought twice–well, until my hair got so badly damaged I had to cut it so short I looked like Lisa Rinna. Have no doubt, she wears it best. It was not a great look for me and I've buried all photographic evidence.
Since then, I've put more thought into what I use on my hair and I've only gotten more careful as I've gotten older. I find that now that I'm in my 40s, my hair is just drier and more easily damaged than ever. So, when I use a product or a hair tool, I need to know it's not going to fry my hair.
I first started using T3 Micro hair tools years ago when my hair dryer made my hair smell burnt. Like, I literally smelled hair burning. I'm not sure what the deal was there, but I wasn't going to sit around and wait to find out, so I splurged on a T3 Micro hair dryer during the Nordstrom Anniversary Sale. There was such a noticeable difference in how my hair felt and looked after using it, I was sold. Converted. T3 Micro for the win.
After that, as my hair tools slowly died, I replaced them one at a time with a T3 product. Now, I have a whole line-up of T3 tools and I just added one more to the group, the T3 AireBrush Duo, which I'm particularly excited about. So, let's talk about each one and whether or not I think it's worth the hype.
T3 Micro: Before and After
Before I share my favorite products from T3, check out this picture that shows my hair before wash and style day and after. I used the AireBrush Duo, hair dryer and curling iron on my hair. After I wash and style, I'm able to revive the style for about 3 days before I need to wash it again.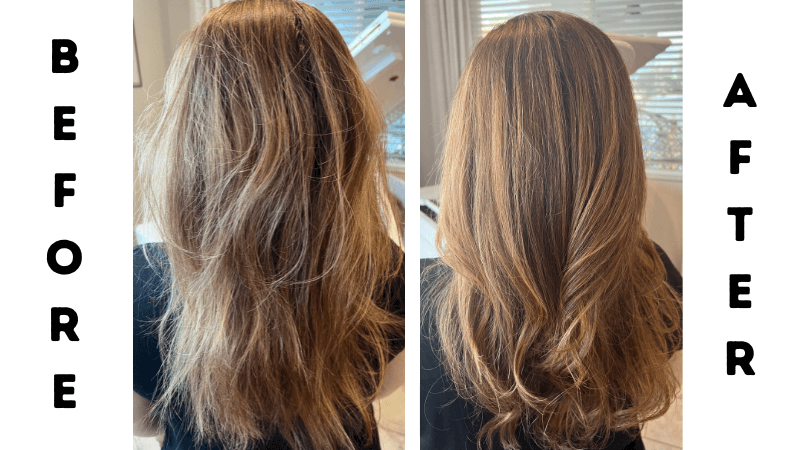 1. T3 AireBrush Duo: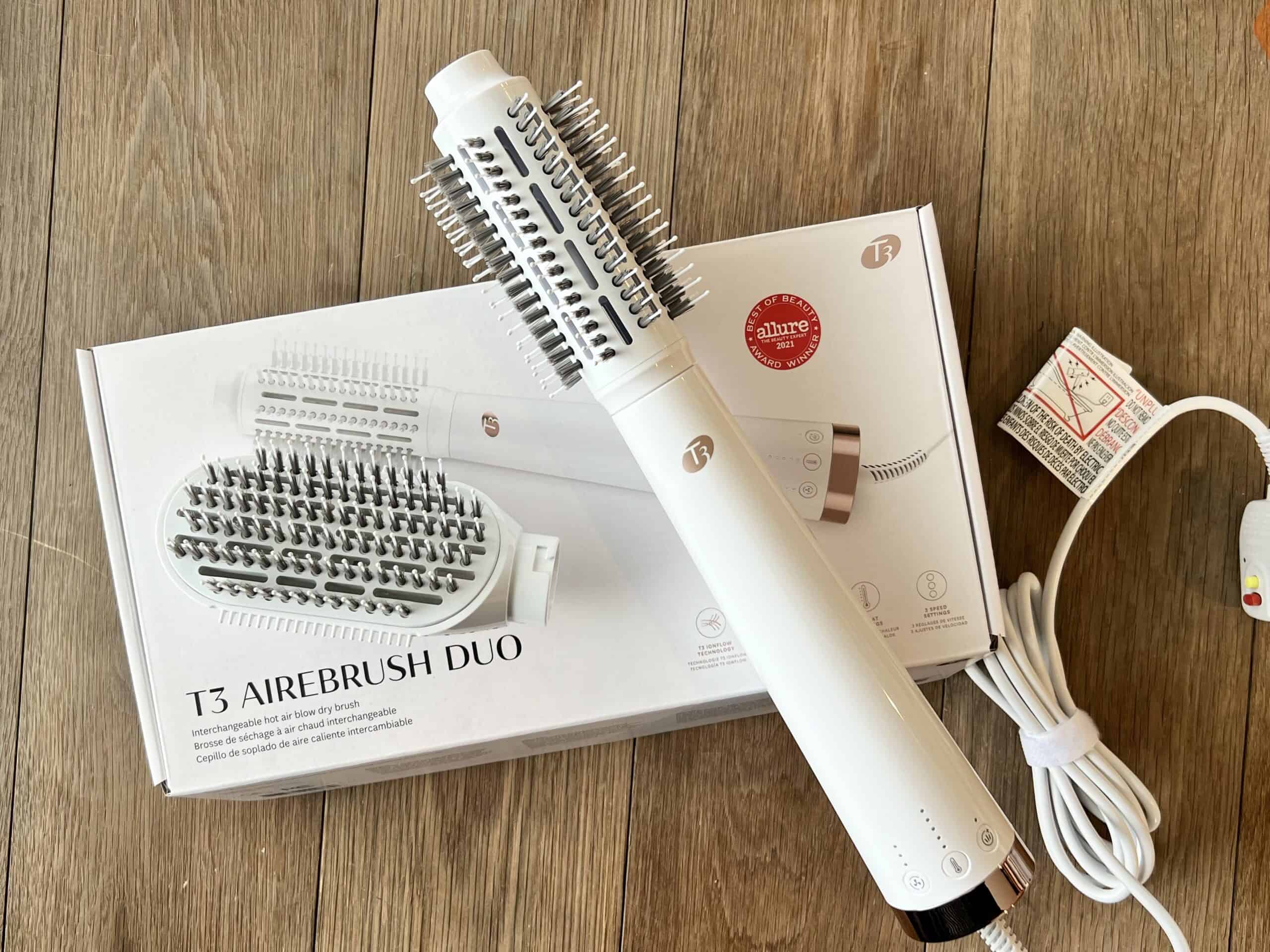 This is my newest hair tool and I'm in love. Like everyone else on the planet, I bought a very affordable hair brush dryer years ago when it was all the rage and I noticed, very, very quickly, that it was damaging my hair, even with a generous coating of heat protectant. My hair sat right against the metal part of the dryer that got so hot it would burn my finger when it slipped. So, I upgraded that one to another one available at the time that was more gentle on the hair.
Bottom line: I use those types of tools sparingly because of the heat damage to my hair. When I saw that T3 had come out with their own version with the AireBrush Duo, I was in love. This Allure award winner uses T3 IonFlow technology delivered in an ion-enriched airstream with precise, digitally controlled heat that's over 60% more consistent for frizz-free, shiny results and less damage. Plus with 5 heat settings and 3 flow settings, you have a lot more control over the air flow. The ceragloss ceramic surface is also a lot more gentle on the hair and gives you that soft, shiny finish we are all after.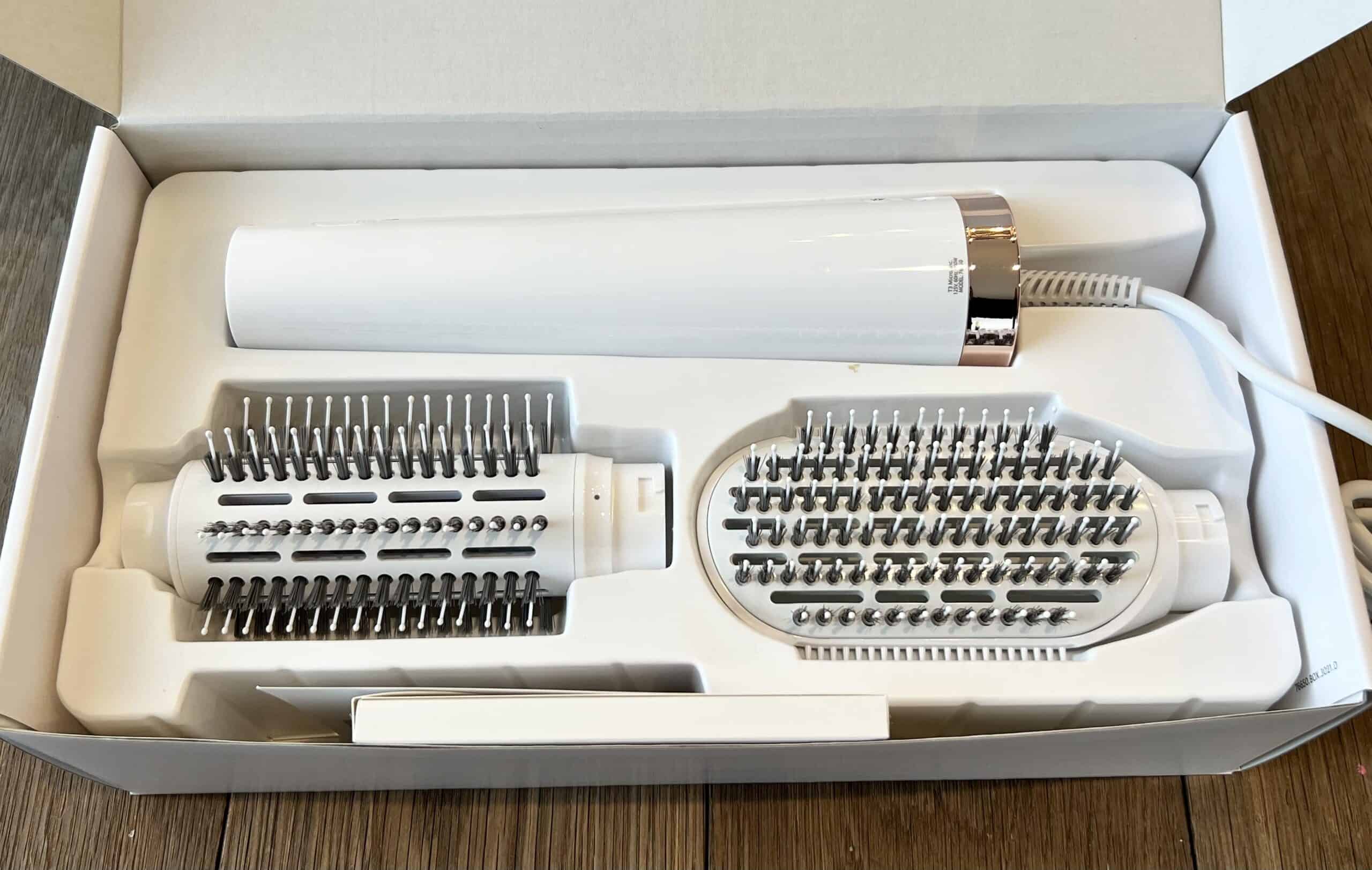 Since getting the T3 AireBrush, I have donated my other blow dry brushes and only kept this one. While it doesn't dry my hair quite as fast as the others, I notice significantly less damage to my hair and my hair is a lot smoother when I'm done. T3 definitely upgraded the blow dry brush with this and I love it.
*Affiliate links are used here, which means at no cost to you, I may receive a commission if you purchase through my links.
2. T3 Micro SinglePass 1.5 Curling Iron: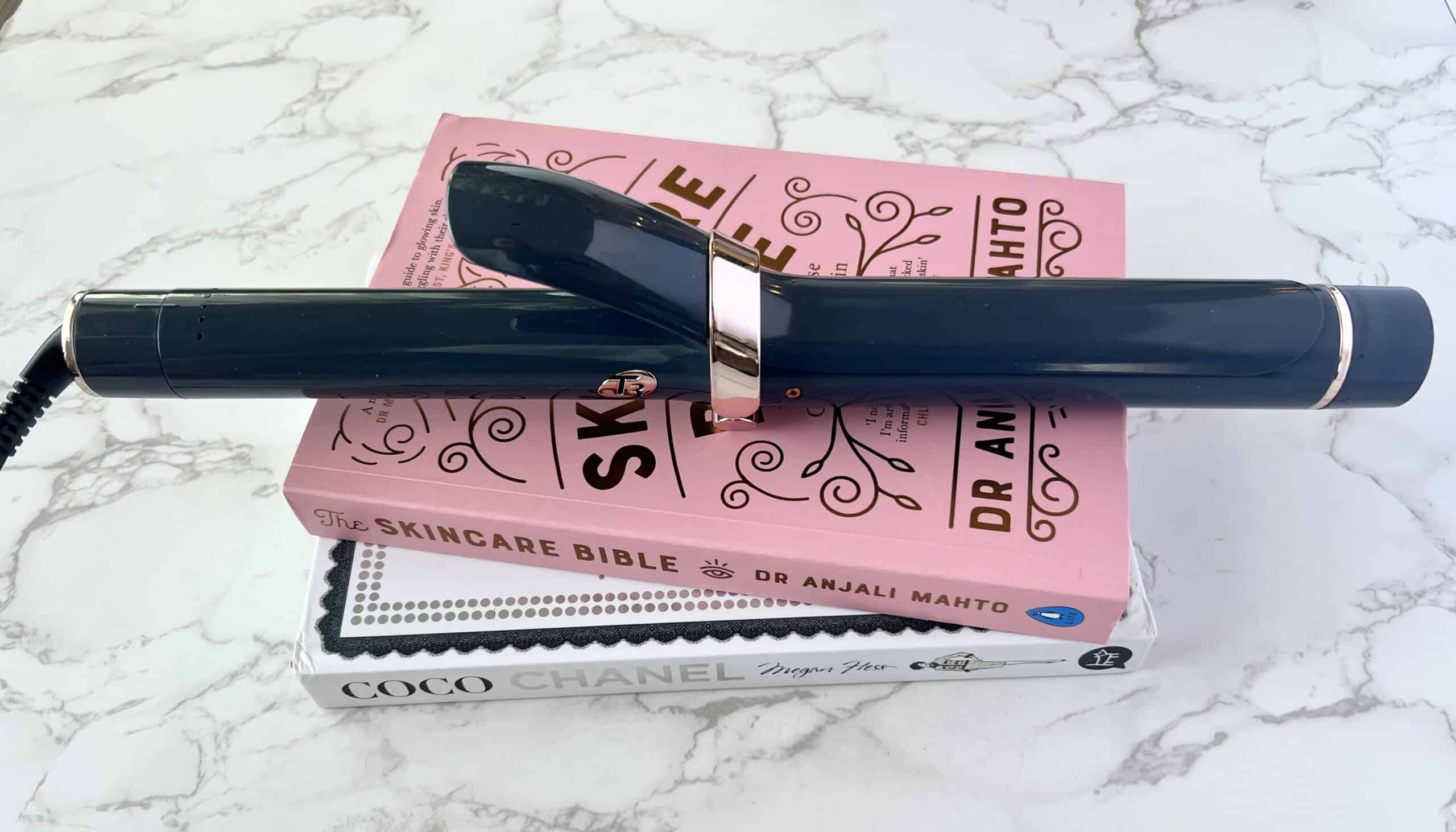 This is what I use to curl my hair. I wrote a review comparing this curling iron to another popular hot tool years ago and I am still using the same exact curling iron years later. It has outlasted any other curling iron I've ever had in my whole life. To read that detailed review, go here.
Plus, it doesn't burn my hair and creates long-lasting curls that I can revive for days after styling. I tend to wash and style my hair 2x a week and I wouldn't be able to do that if this curling iron wasn't so amazing. Big fan.
Some of the things I love about this curler is that your hair can't get stuck anywhere and ripped out, which seemed to happen a lot with other curling irons. Also, the smooth ceramic finish leaves my hair soft and shiny, rather than just burned into shape. I also really like the twist dial heat-up. It's easy to control. I find that a 3 works great on my hair and I use a 4 when I'm in a hurry. It just takes a few seconds per strong to make a strong curl that lasts.
3. T3 Micro AireLuxe Hair Dryer: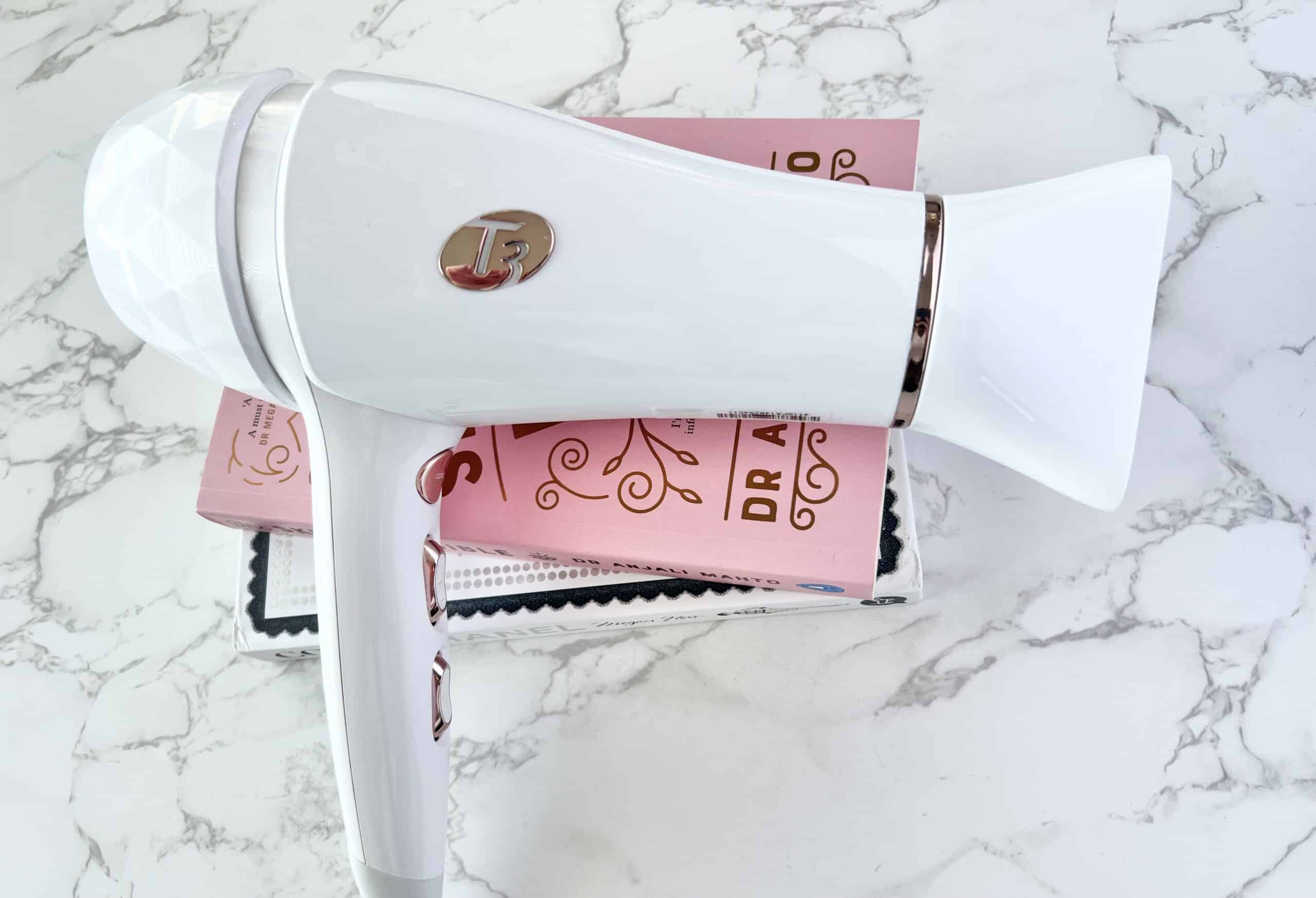 I've already sung the praises of this hair dryer, but I'll tell you even more reasons why I've been using this for years and still love it. It's a lot more light weight than other hair dryers, which is easier on my rests and hands, which can get very tired and inflamed. Plus, it dries my har fairly quickly, without leaving it scorched and frizzy when I'm done.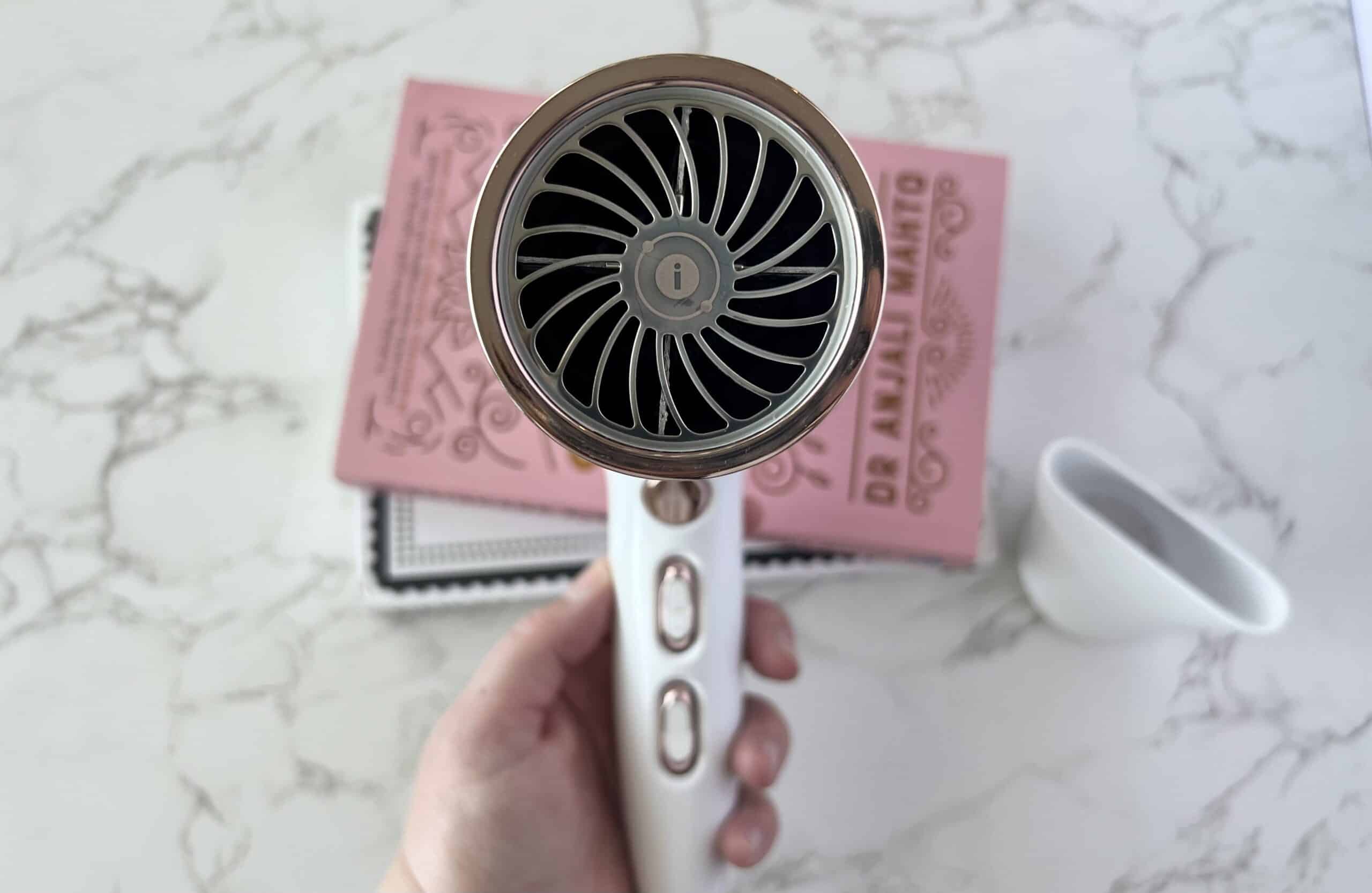 I've compared it to more expensive hair dryers and while I can appreciate the cool features of other options, I still feel committed to my AireLuxe. Like the other T3 products that I own, these puppies last for a really long time.
4. T3 Micro Volumizing Hot Rollers: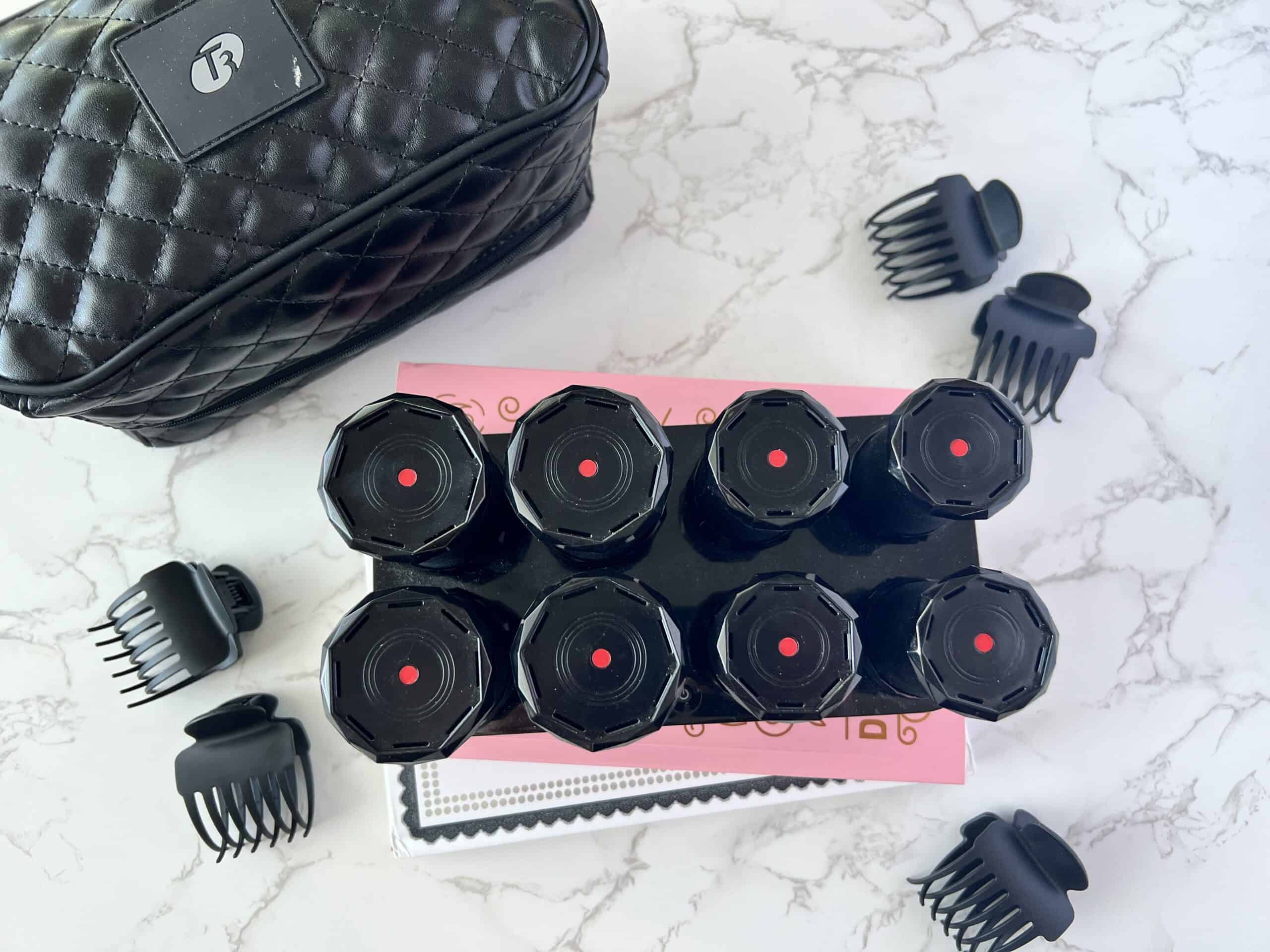 It's so hilarious seeing hot rollers coming back. Ive been using them for so long, they were in, then out, and now they're back in again. Guess that makes me old. Either way, I love using hot rollers and I'm never giving mine up. I've used a lot of different sets over the years and these are my favorite. They are so compact and easy to travel with, too.
Heres why:
The zipper carry pouch is perfect for traveling
The clips stay in without denting or damaging the hair
The curlers have a soft, cool touch exterior so you don't burn the crap out of your fingers
They look sleek and cool
They last for years
The size creates that soft, luxurious wave we all love
I've also had these for a long time and they're still going strong.
****
Have you tried any T3 products? I've been really impressed with them, even compared to other very popular hair tools that I tried and didn't think was worth the hype.
To see the full range of T3 micro products, go here.
Have a fabulous day,
E