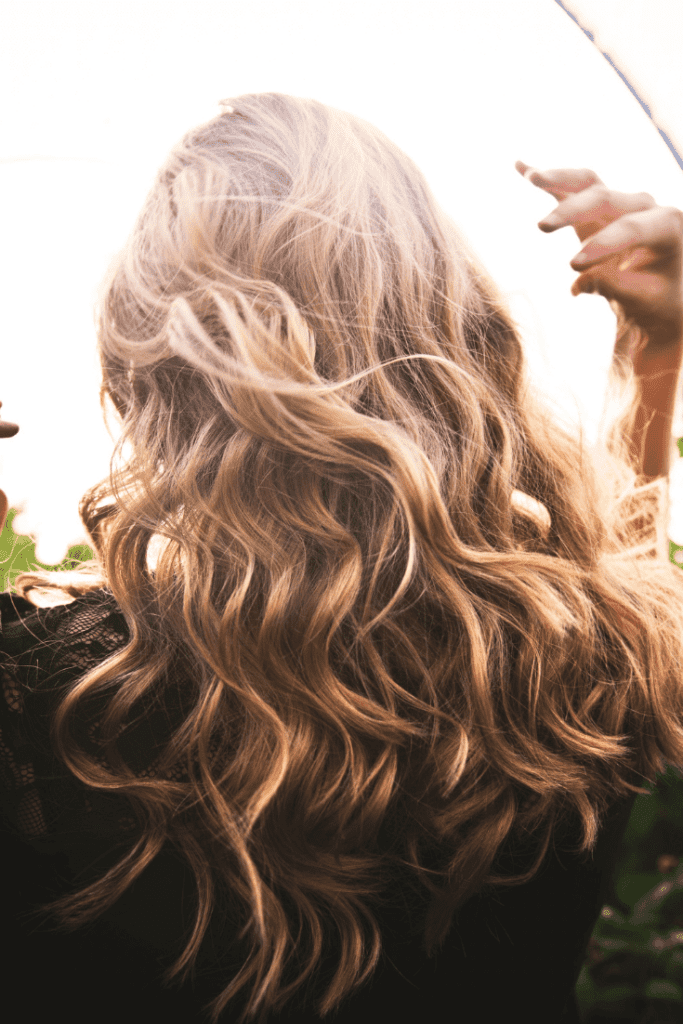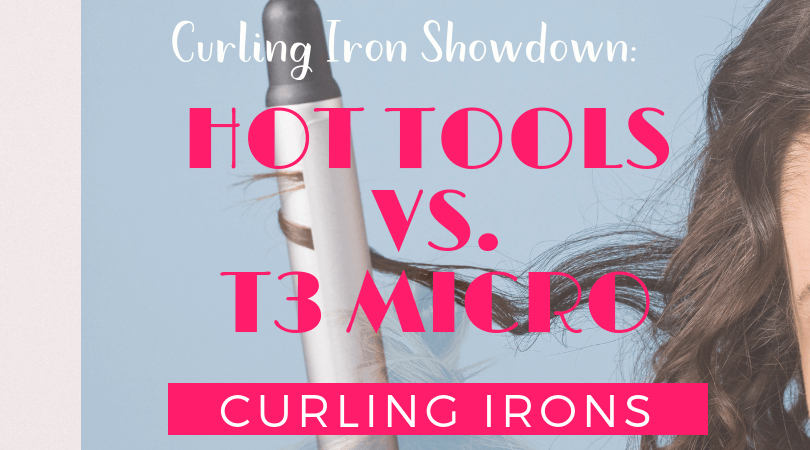 Happy Saturday! On this rainy day we are going to have a little head-to-head face-off between two cult favorite curling irons: the Hot Tools 24k Gold Curling Iron vs. the T3 Micro SinglePass Curling Iron.
And, I just so happen to have both of them.
When you Google curling irons, these two are usually at the top and they hit every list on The Best Curling Irons, because – well, they're the best! #Logic
My Curling Iron Story:
I bought the Hot Tools years ago when I was a teacher and it was the best I could afford. At the time, it was a splurge.
I used it for years and always had gorgeous hair. I'm not much of a straight iron girl, but when I wasn't in the mood to use the curling iron, I am also a huge, huge fan of hot rollers. Yup, I said it. Not sorry.
Then, I met my T3…
Then, this last year, I splurged on the T3, which is definitely your next step-up iron. I'd read reviews and wanted it for a long time, but it was a big price jump for me.
I rationalized the purchase because it was on sale and I was hoping it would inspire me to stop being lazy with my hair and actually style it once and awhile.
#TrueStory
So, let's get into the nitty gritty of these two hot contenders and see if it's worth the price tag.
Spoiler alert: sometimes you get what you pay for.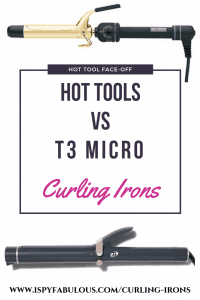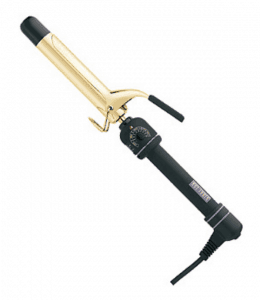 With thousands of reviews and readily available almost anywhere hot tools are sold, you can see why this is a fan favorite. The Hot Tools description boasts an iron that maintains temperature evenly, to protect hair from scalding. The easy to use dial allows you full control over heat settings, without any guesswork on what temp you are selecting: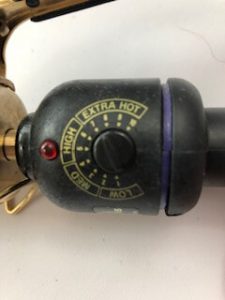 Here's some more deets:
Heat settings up to 430F
Dial to adjust temp
Spring clamp
Some have 24k gold-plated barrel
Fast heat up
Foldaway safety stand
Cool tip
Soft grip handle
8-ft. cord
On/Off switch
On light
1-year warranty
My Experience:
For the price (Under $50) this is a nice, good quality iron. Initially, it seemed to live up to the hype, with one exception: my hair continually got stuck on the bolt holding the clamp on the iron and it would get ripped out when I released the clamp.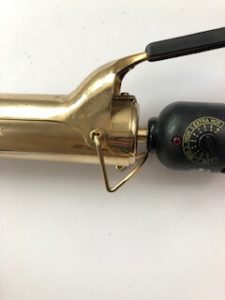 Plus, over time, as the iron was used and began to age, the cool tip didn't always stay cool, and the heat didn't always feel steady, and then the plastic on the part where your hand goes started melting so it feels all sticky.
And, I kept ripping my hair out. I kept thinking it was user error and if I was paying more attention, I could keep my hair from getting stuck. Eventually, I just avoided using it.
However, I don't see a lot of complaints like this online, so who knows. Before buying the T3, I did buy another competitor of the Hot Tools and it was just entirely ineffective. It took so long to get a curl and then they wouldn't last, so in comparison to that one – the Hot Tools is a solid iron for the price.
They also have some other colors and higher end models that look even cooler:

Known as the SinglePass curling iron, the T3 Micro is designed to curl fast, with one pass, leaving you with long-lasting, luscious locks.
The iron uses a tourmaline and ceramic technology holds a consistent temperature with a super smooth surface. You can see the design of the clasp and how there isn't anywhere for your hair to get stuck or ripped out. #ouch
The additional features include:
Five adjustable heat settings (260°F – 410°F)
Lightweight design
SmartTwist Dial to turn on/off and regulate the temperature
Auto World Voltage (100-240V) for use around the world
One hour auto off
Cool Tip & Stand enables easy, secure styling
9ft., 360° Swivel Cord
My Experience:
I've used many curling irons over the years – and this one is hands-down my favorite curling iron ever.
Something about it is just awesome. Of course, I love that it doesn't rip out or scald my hair #TheLittleThings. But, I also really like how fast it heats up and how super fast it curls my hair.
In literally 5 minutes, I've curled my whole head and feel like an actual person.
And when my husband says something sweet like, "Wow, you look nice!" I like to give a nice coy response like:
Plus, it just looks chic. Can a curling iron be chic?
I think so.
So, yeah, I love this curling iron. It's worth every penny (although I'd still try to get a good deal).
Cons:
I don't want to drown the T3 SinglePass in praise without sharing just a couple of things that have annoyed other buyers. First, the twist dial is a bit annoying. Sometimes your hand will turn the dial on accident. And, you don't really know what each dial turn does to the heat as there aren't any number or heat indicators.
#NotCool
Piggybacking on that would be that you have to turn the dial until it turns off. There is no easy off button. The auto-shut off is nice, too, but that's really not something you want to rely on.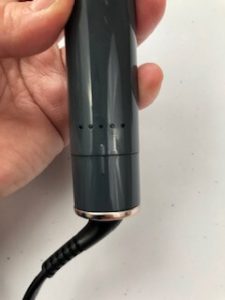 While I personally am not bothered by the turn dial mechanism for turning it on and off, I can see how it would be annoying for some people.
But, really, if that's it – I can live with that. You know what I mean?
And, it comes in a few really cute colors – with more colors being released every so often.
*****
BOOM – there it is! The ultimate curling iron showdown between the two most loved and coveted curling irons by Hot Tools and T3 Micro.
In terms of price, the advantage certainly goes to Hot Tools for that affordable curl, but if you're in the market for something a little more smooth, lightweight, and fast, you may want to wait for a good deal and splurge on T3. I don't think you'll regret it.
Do you have a favorite curling iron brand? Let us know in the comments below!
Have a fabulous day,
Erica