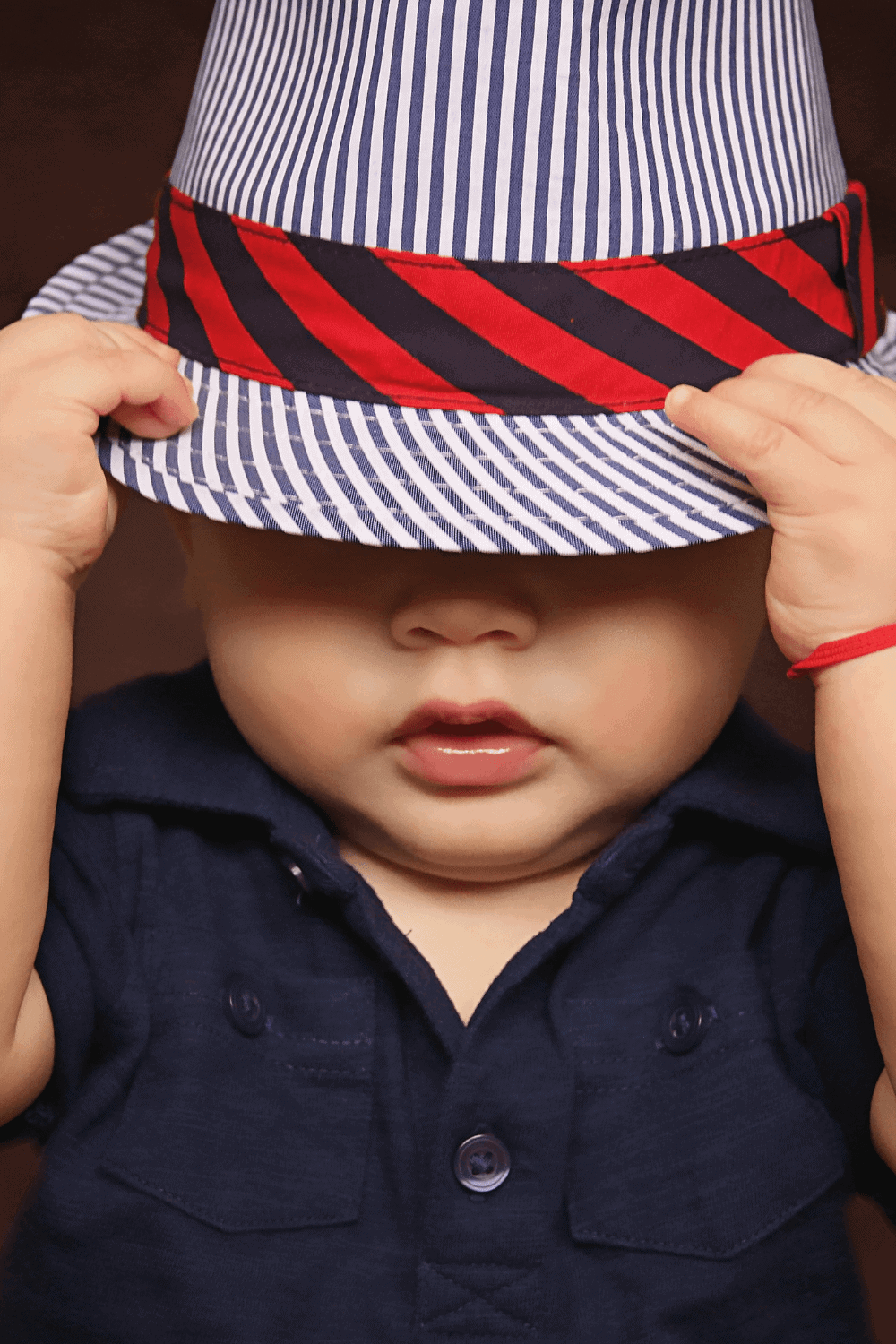 It is not just the girls that deserve a little royalty. When I wrote my post on royal girl names, I knew you would love those names as much as I do. After all, who doesn't love a strong girl with a fierce name.
Why not crown our boys with an equally strong moniker? Badass boy names with a royal flair have always been, and continue to be, very popular and cool, especially since many celebrities have started name trends like Reign, Kingston and Sir.
Why Choose a Badass Boy Name:
There is a particular gravitas to bestowing your child with a name that means something great and strong. If children become what we name them, even a little, then considering what a name represents is worth the effort.
Badass boy names can give them that edge, that extra confidence, to get out there and slay their own dragons.
When it comes to tough boy names that have strong meanings, some of these might surprise you. For example, did you ever think that Eric could mean "ruler of all things"? Such a classic name that packs a powerful punch of meaning.
Let's find more boy names with powerful meanings:
The Best Strong Boy Names: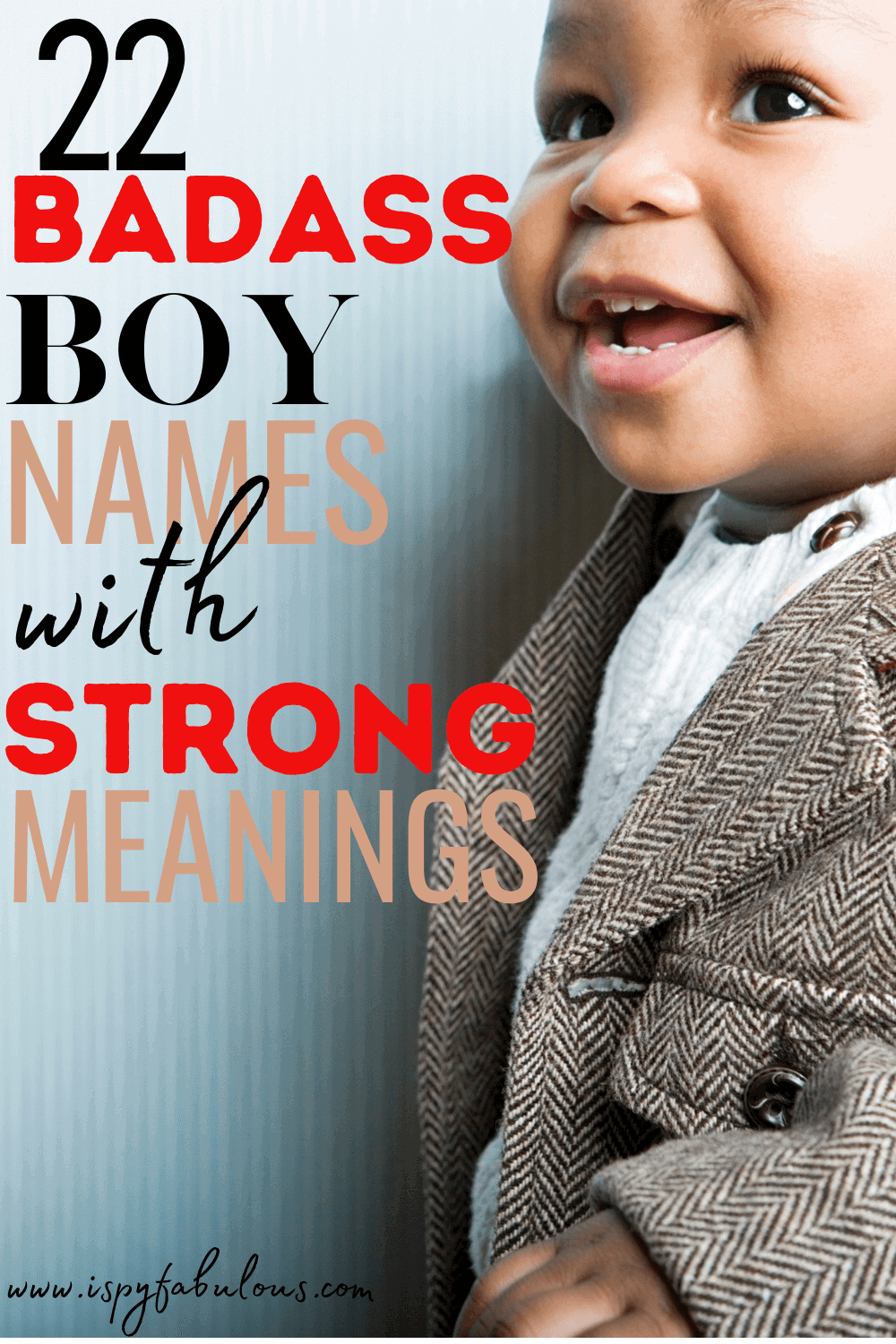 Alaric – Means "ruler of all"
Aldrich – Means "old, wise ruler"
Amir – Means "king, ruler"
Arnold –

Means "ruler"
Bodi – Means "god protect the king"
Brendan – Means "prince"
Czar – Means "Caesar or ruler"
Darian – Means "wealth, kingly"
Derek – Means "the people's ruler"
Devraj – Means "ruler of the gods"
Dietrich – Means "ruler of the people"
Edric – Means "wealthy ruler"
Eero – Means "eternal ruler"
Emyr – Means "lord"
Eric – Means "eternal ruler"
Frederick – Means "peaceful ruler"
Hank – Means "estate ruler"
Henry –

Means "estate ruler"
Haulani – Means "imperial ruler"
Kaili – Means "deity"
Kendrick – Means "champion"
Kingston – Means "king's town"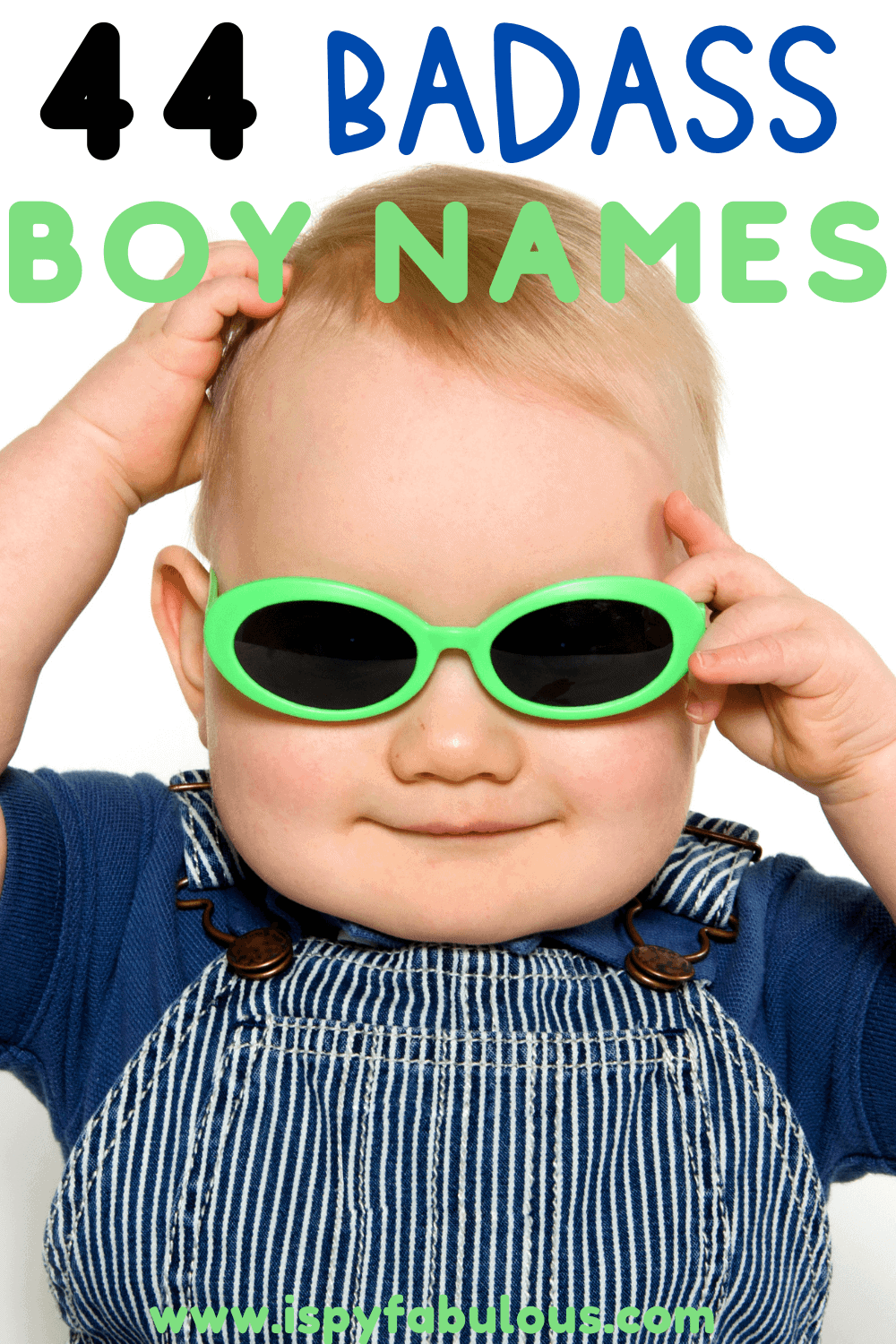 Laszlo – Means "glorious ruler"
Leonardo – Means "brave lion"
Leroy – Means "the king"
Lewis – Means "renowned warrior"
Mael – Means "chief or prince"
Malik – Means "king"
Oswald – Means "divine power"
Patrick – Means "nobleman"
Princeton – Means "princely town"
Quinn – Means "king"
Rajah – Means "prince"
Reagan – Means "king"
Regis – Means "kingly"
Rex – Means "king"
Rey – Means "king"
Ricardo – Means "dominant ruler"
Rico – Means "dominant ruler"
Roderick – Means "famous ruler"
Ryan – Means "little king"
Theoden – Means "king"
Vladimir – Means "renowned prince"
Zolten – Means "sultan; ruler"
*****
What do you think? Would you pick any of these names for your little boy?
If you're looking for even more cool boy names, you might love these posts:
And, if you're shopping for baby, here are some awesome baby posts that will help you get set up!
Here are some of my favorite baby items on Amazon – affiliate links used here:
Have a fabulous day,
E
S. Seriously shopping for a baby name? Check out my baby name ebook, now available on Amazon!
Grab it on Amazon or click below – for less than the price of two coffees!