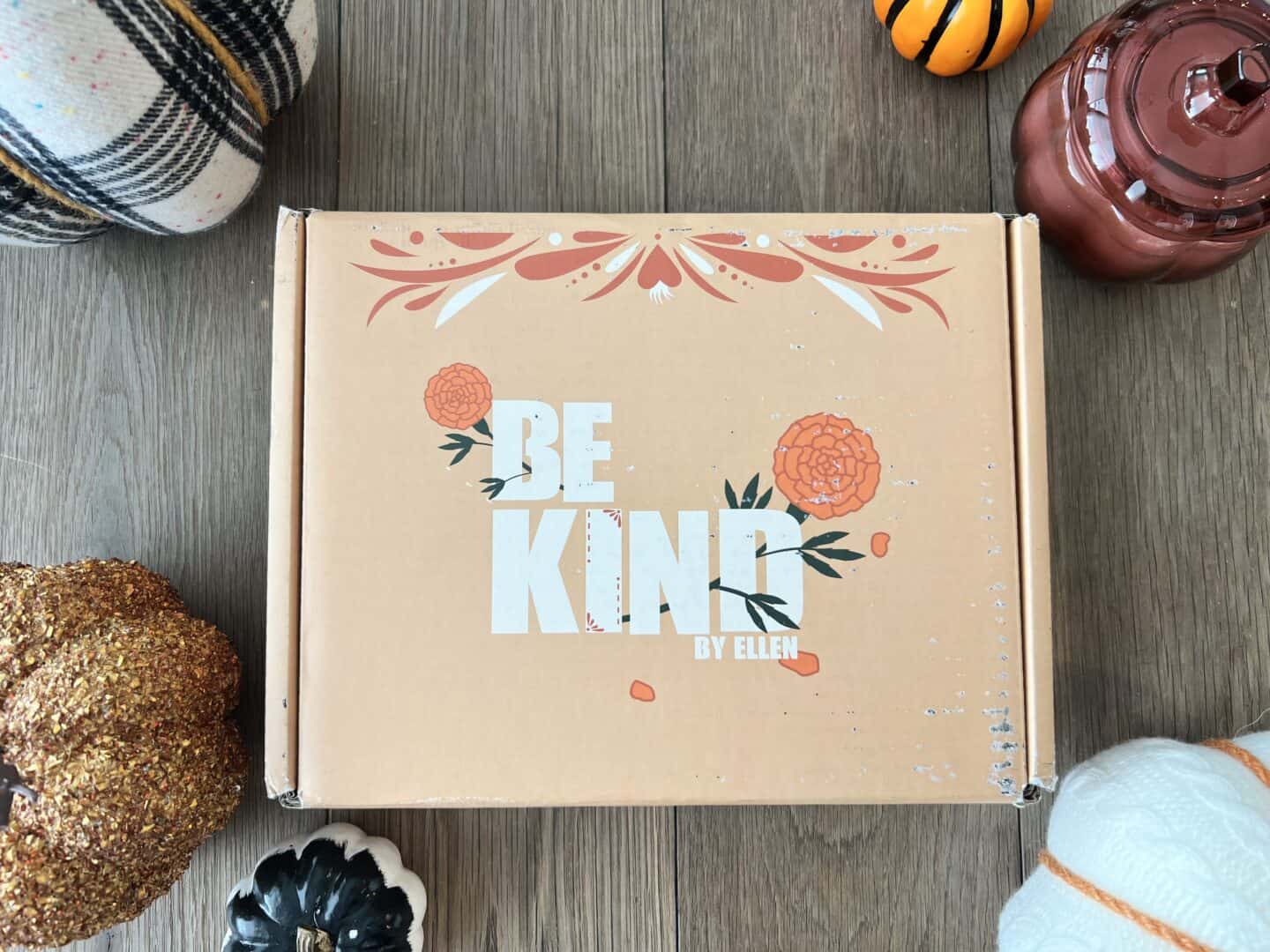 I love my Be Kind by Ellen box. It's truly become something that I look forward to finding on my doorstep four times a year. There's always a really unique collection of useful items from brands that are actually making a difference in the world.
The fall box for this year is so good. I've already started using the products and can't wait to share it all with you today.
If you're new to the Be Kind by Ellen subscription box, let's take a look at what it is.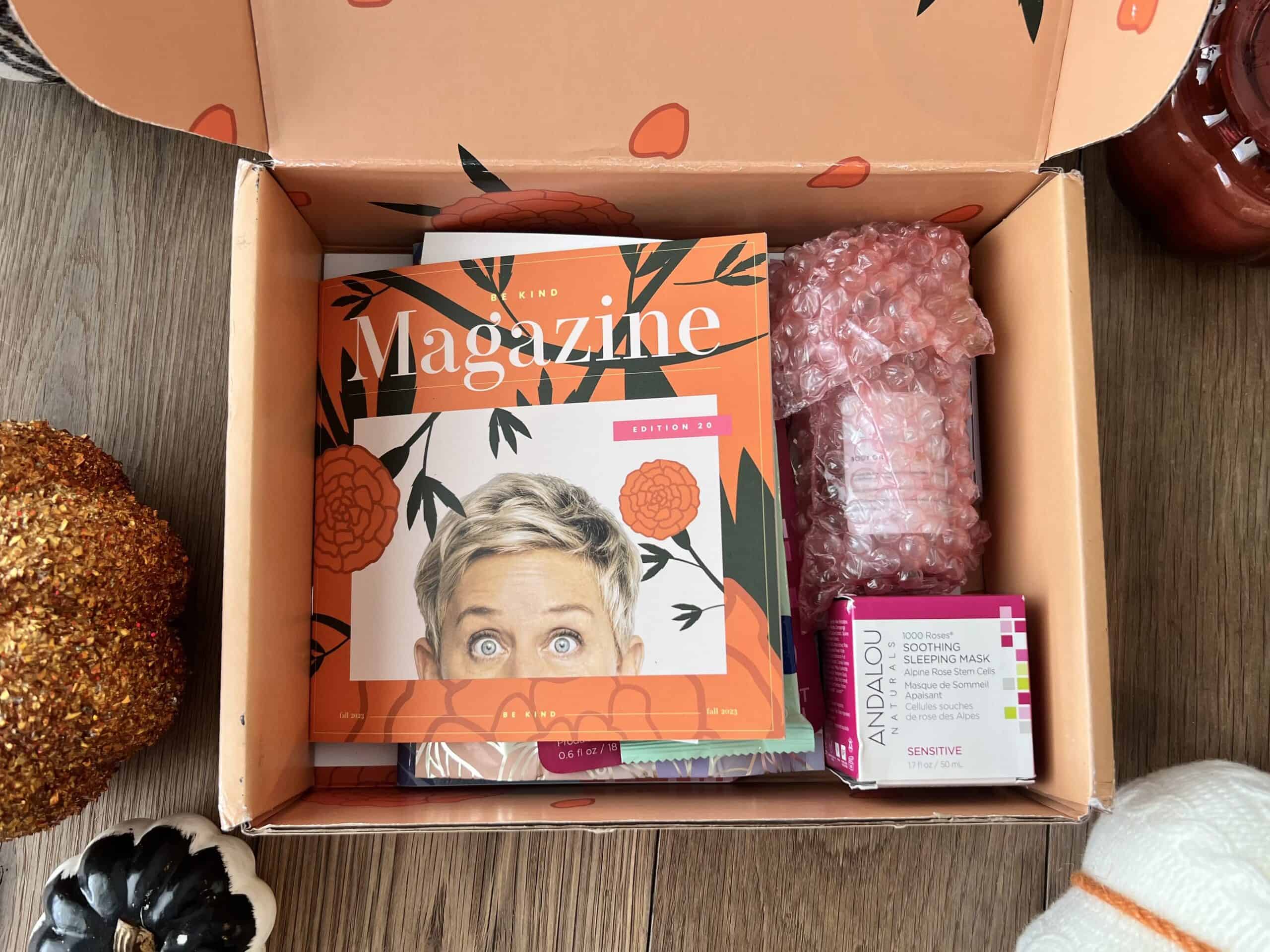 Let me share a little bit about how this subscription box works and what you can expect. If you're just here for the spoilers, keep scrolling and I share everything in the box with you below.
Be Kind is a quarterly subscription box curated by Ellen Degeneres. She chooses 6 products with a purpose and they are delivered 4 times a year. This one is being sold for $54.99. They're currently running a BOGO deal, so you'll get two boxes for that price, which brings each box down to around $27. Crazy. You can cancel anytime and shipping is free in the US.
Also, I love the transparency of this box – you see what you're getting in each box, with no surprises, so you know what you're investing in. If you've ever bought a subscription box because of a couple spoilers that got you excited about, only to find a whole box full of stuff you'd never actually buy (or worse, repeats from items in an earlier box) then you will love the Be Kind box, because every single one has unique items and you can see them before it arrives.
*Affiliate links are used here, which means at no cost to you, I may receive a commission if you make a purchase through my links. Cheers!
This one is full of so many goodies, from great journals I've been carrying with me everywhere and skincare that has hydrated my dry skin. The value is definitely here, so let's jump in.
1. Charged Removable Pearl & Stone Huggie Earrings – $50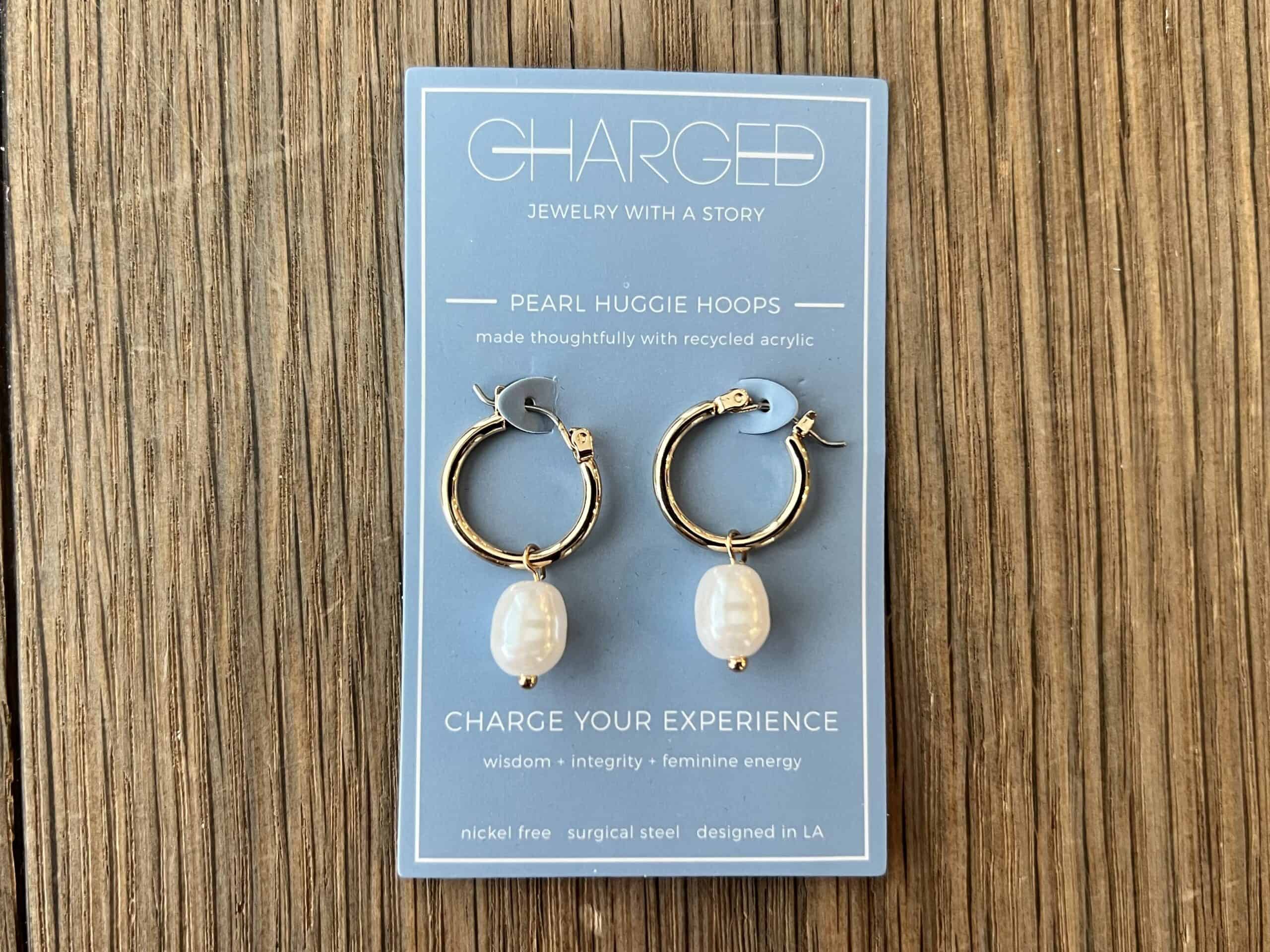 I'm obsessed with these nickel-free pearl earrings. They are so cute and go with everything. I have very sensitive ears and can only wear super lightweight, nickel free earrings and these fit the bill. I think that giving these earrings as a gift would be a great idea for Christmas, too.
Charged is on a mission to improve wellness and healing by encouraging self-care. Their pieces are designed to help you tune into your own needs for better balance. I don't know about you, but I think we could all use more balance.
2. Andalou Naturals Sleeping Mask & Face Mask Set – $25 approx.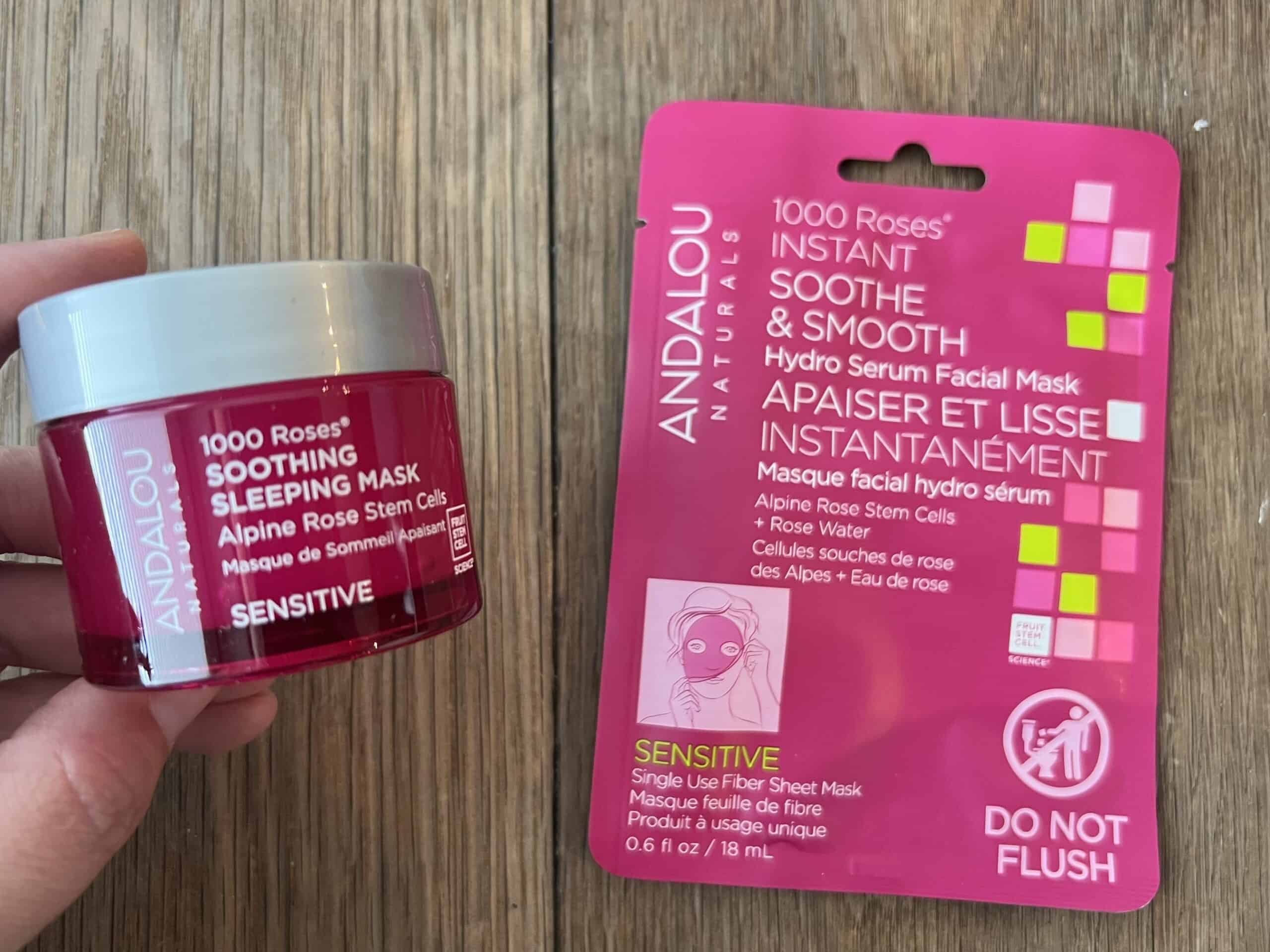 This was a great find, because I love the Andalou line, but haven't tried either of these before. I put the face mask on right away after photographing it and have been using the sleeping mask at night. Both are so soothing and hydrating. I love using rose stem cell skin care. It's gentle, but very effective.
Andalou Naturals partners with non-profits like Vital Voices and SHE-CAN which empower and educate women as they drive to make positive changes in their lives. I'll also support a mission like that.
3. Denik Layflat Journals – $11.99
I'm obsessed with these sweet little journals. As a writer, I have journals stashed everywhere: in my nightstand, in my car, in my computer bag, in my purse. You never know when inspiration is going to strike and you need to be ready! These notebooks are lightweight, adorable, and have lined pages (which I love).
Plus, they are firm believers in supporting artists and schools. They use part of their profits to schools throughout the world. They believe art can change the world and they have funded seven schools in countries all over. I am a firm believer that everyone deserves a free quality education and love this supporting a brand that makes a difference.
4. Aminnah Unicorn Dreams Body Oil – $29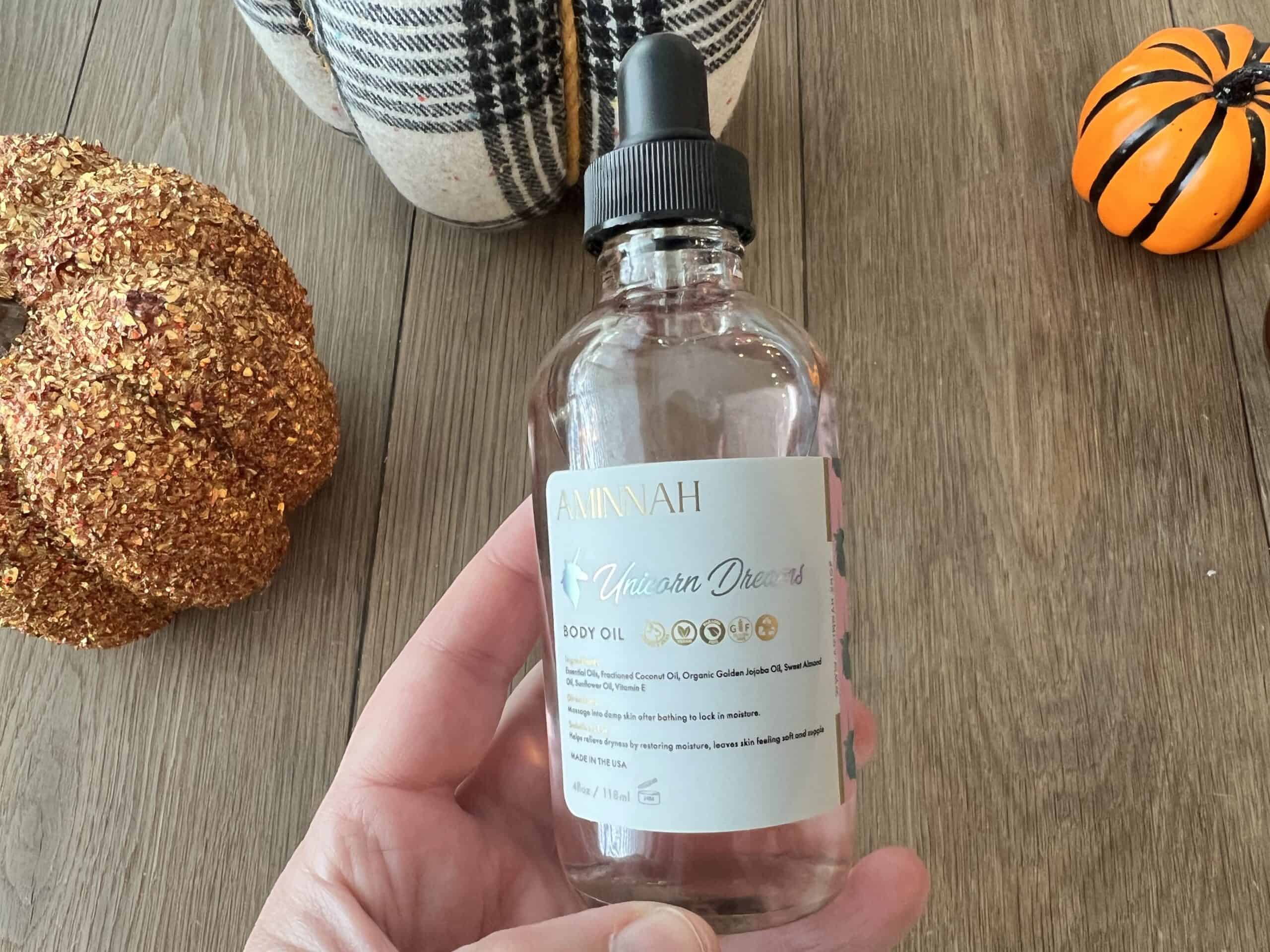 I'm still trying to recover from summer and we're already moving into winter, so my skin definitely needs som TLC. This unicorn body oil to the rescue! Packed with jojoba oil, coconut oil, rosehip oil, avocado oil, and more, is exactly what I need!
Aminnah is all about uplifting women, which is why they donate $20,000 every three months to "200 Muslim Women Who Care", an organization that supports a slew of non-profits in the Tampa Bay area. Love it.
5. Pure Life Biotics Eternal Harmony Shower Steamers – $15.99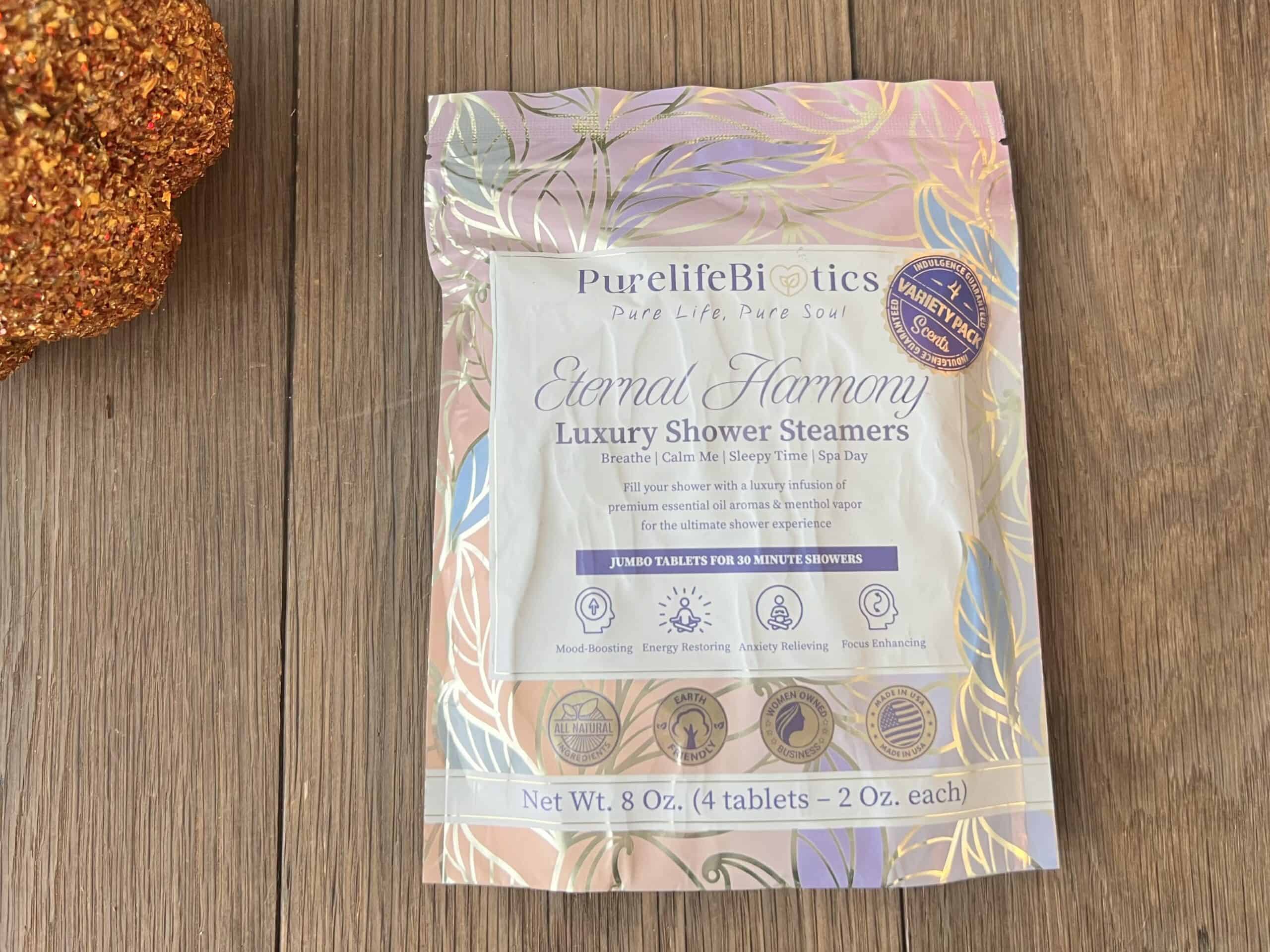 These smell amazing. When you open the fall box, the essence in these shower steamers just enraptures you. I have already used two of them and really enjoyed both scents. I'm sensitive to fragrances, too, so I know that they really are made with all natural and organic ingredients, like essential oils for fragrance.
The company believes in the power of aromatherapy and sources the best ingredients for their products that they make right here in the USA.
6. Our Lavender Co Rollerball – $15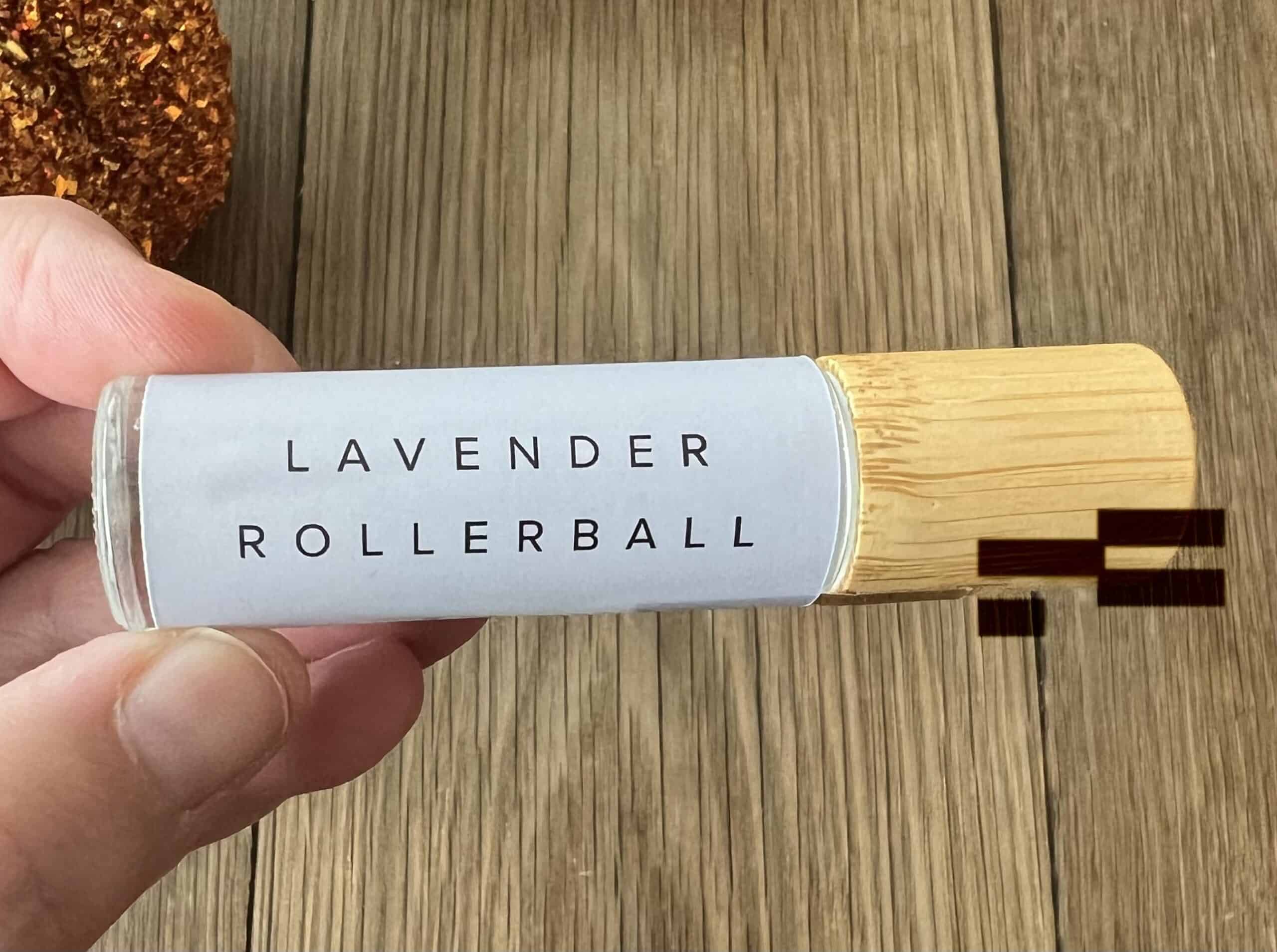 Can you ever have too much lavender oil? No, the answer is no. This rollerball has become a staple in my car. I use it and hand it to my kids when any of us are feeling stressed out or just need a little help relaxing. The scent is amazing and I love the wood design of the rollerball lid.
7. Raggedy Tiff Art Print – $20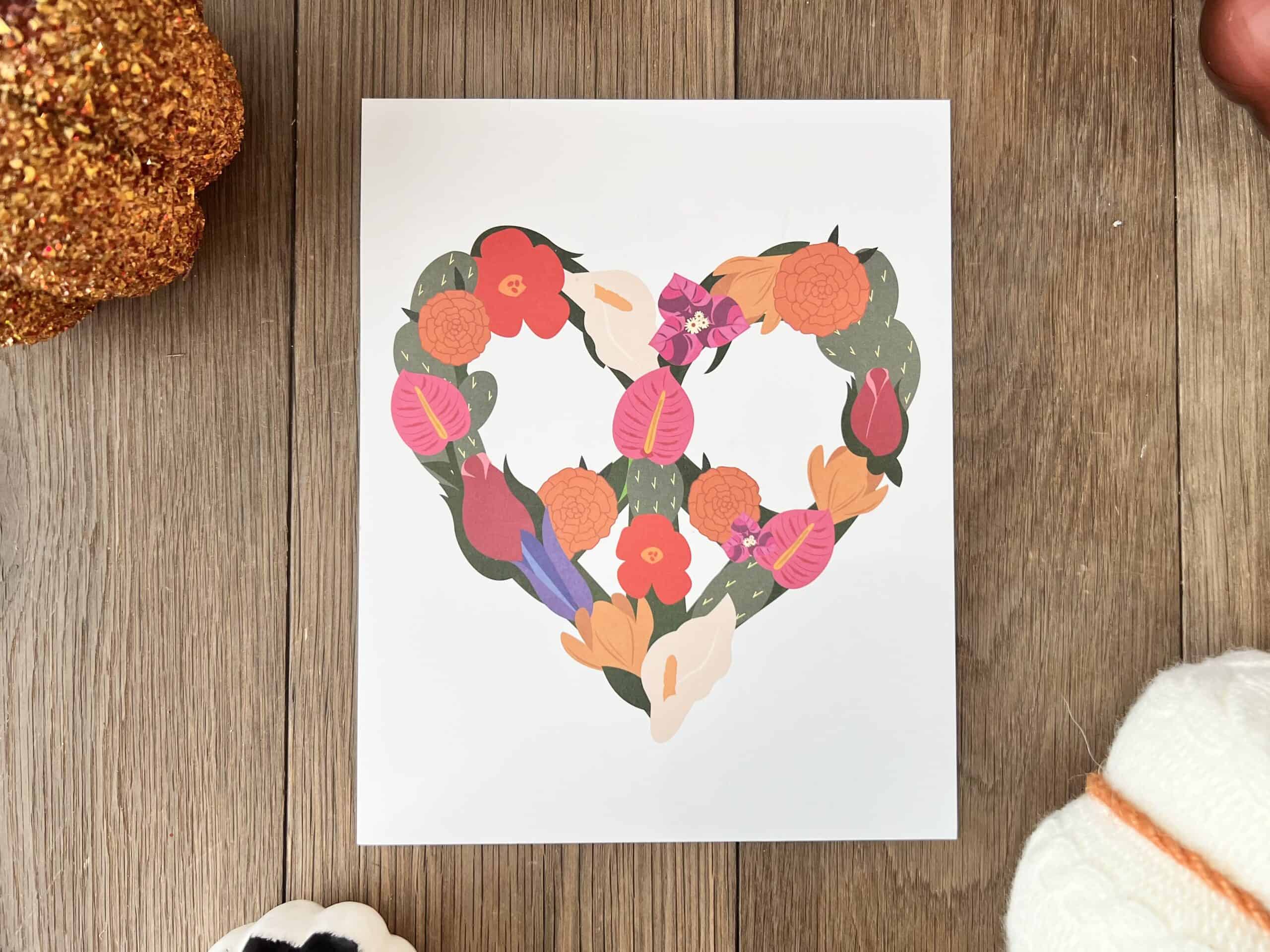 This sweet heart shaped print is a great accessory for any home. I put it in an existing frame near some fall decor and it looked adorable. This handmade design is inspired by Mexican traditions, childhood memories, folk art, musica huasteca, mid-modern architecture, and more. Each art print holds a special meaning, too.
8. Mixbook Coupon – $35
I haven't used my Mixbook coupon yet, but I'm very excited to put together a Mixbook with our favorite memories from our recent trip to Disney Aulani on Oahu! I used to make photo books all the time before life got super busy. I plan to go back and start catching up before my kids are grown.
*****
Overall, I am a big fan of this fall box. I love every single item and have been using them all! I can't believe you can get two for the price of one right now, which is amazing. You could use the extra box as Christmas gifts or stocking stuffers, too.
If you're looking to check it out, feel free to click this link here. I'll receive a commission if you purchase through my link at no cost to you.
Looking for more subscription box reviews? Check these out:
Have a fabulous day,
E