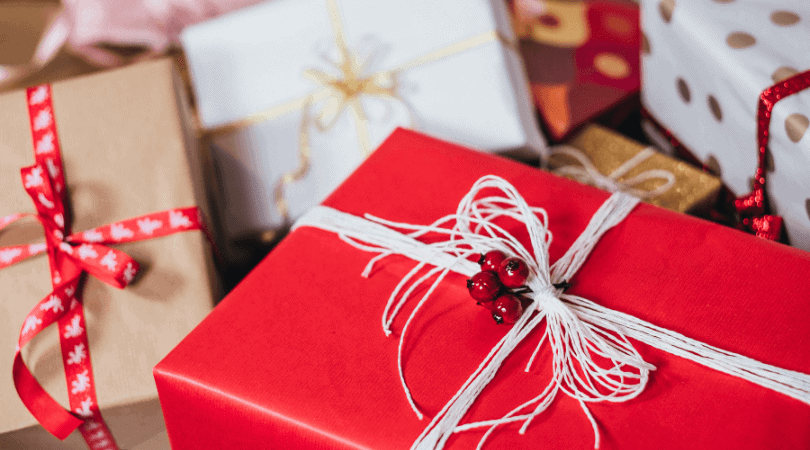 Shopping for kids can be a challenge, especially when we are competing with things like tablets, which they'll prefer to almost anything. I'm always looking for engaging Christmas gift ideas that'll get my kids off the tablets (without me having to tell them) and building, playing, or creating. This particular list is geared toward kids who love building, engineering, and video games!
Here are 9 cool gift ideas we have bought–or are buying this year–for our kids, their friends, and family members that are in the 8-12 range. Many of these, like the drifter go-carts are major wishlist items, but so fun. We had a couple family members go in on those for our kids two Christmases ago and they still play with them multiple times a week.
I've given a little more detail on some of the items, but at the end of the day, go with your gut on what you think the child you're shopping for is going to love and what fits your budget.
The Coolest Gift Ideas for Kids 8-12:
These boxes can be gifted as is or part of a monthly subscription. Each one is self-contained with a detailed how-to guide with pictures, similar to LEGO. The creator also has a massively popular YouTube channel and there are videos associated with each box to guide them. Talk about a fun way for them to spend an afternoon on their Christmas break building, experimenting, and creating.
We picked this up last year and it's a huge favorite around here. There are a lot of amazing games and experiences that you can download and buy with it. Plus, there are plenty of fun accessories you can gift as well. I'll be adding a gift guide soon with the accessories we're gifting this Christmas now that we know how popular this VR is around here. The Meta Quest 3 is out now, which is even more amazing, but quite a bit more expensive. Check out the Meta Quest 3 here.
This fun collab between LEGO and Transformers is so much fun. If you're kiddo is into building and action figures, well this is a match made in heaven.
We are gifting this one this year. It's incredible. What I love about this one is that they can play with it after it's built. They try to play with a lot of their LEGO sets, but many of them are not as interactive as this one. Amazing.
Bought this one this past year and it's so much fun. No need to worry about cheating – it's part of the time – just don't get caught! We all had so much fun sneaking things from the bank, stealing properties, and trying to outcheat everyone else. A lot of fun.
We are updating our scooters this Christmas! Our kids are ready for this kind now and we love the larger, more stable wheels and the light-up, bright colors offered. Great reviews and everyone we've talked to said this is the one to buy!
Here's those drifting carts I mentioned earlier. A HUGE win around here! Just know you need a larger space for them, because they spin and drift and can be difficult to keep in a straight line. They figure it out pretty fast, but until then, you'll need an area like a large, flat driveway or the end of a big court in your neighborhood. They won't be able to keep these on a regular sidewalk. And, look at the weight limit. You'll burn them out real quick if the kid is over the weight limit.
Another hit around here. This was gifted to the kids from their uncle and they love it. I've even enjoyed playing it, too. There are a lot of options for colors and designs, too. At time of posting, you can save by picking this up at Walmart, instead. Check it out here.
We have this and love it. It's such a great group gift. The kids have so much fun building forts and then playing lazer battles. It's also great as an outside game in the backyard when it gets so dark early. Super fun gift.
*****
This was such a fun list to put together. I'll be doing more with different ages and interests in mind, so stay tuned. Also, don't feel like you need to spend a fortune for a great Christmas. We've had lean years that were just as magical. This particular list was just focused on the coolest, wish list items, but more ideas will be coming soon.
Until then, you may also like these gift guides:
Have a fabulous day,
E