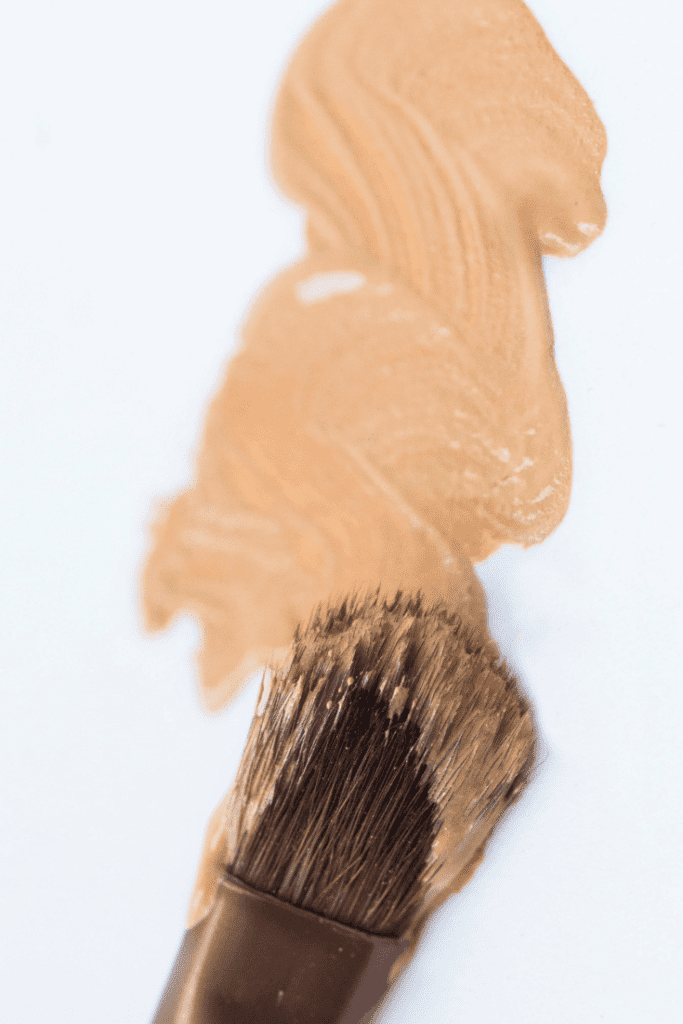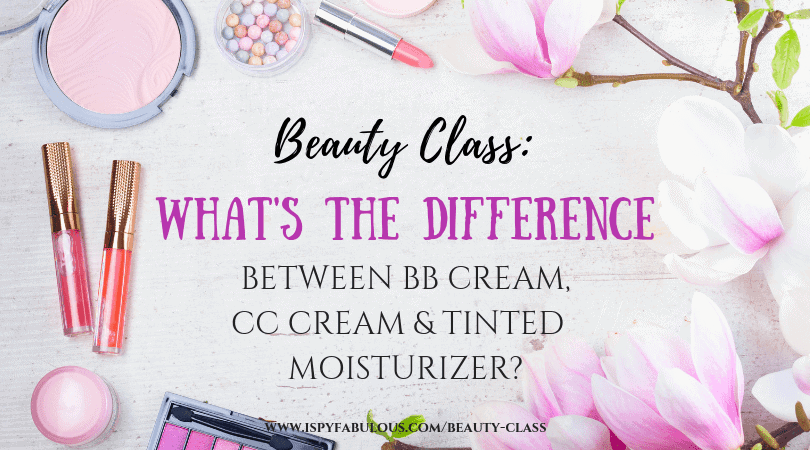 This post was inspired by a question from a reader. And, I'm guessing, there's more than one person who has asked themselves: What is the difference between BB cream, CC cream, & tinted moisturizer – and which one is right for you?
In fact, I know there is, because as more and more foundation types have rolled on to the market, I've asked these kinds of questions, too.
I mean, is it just me, or is there an overwhelming amount of choices at your local makeup store?
So, let's decode at least these three types for you – and I may even throw in a freebie 4th and briefly discuss DD cream (yeah, that's actually a thing).
Tinted Moisturizer: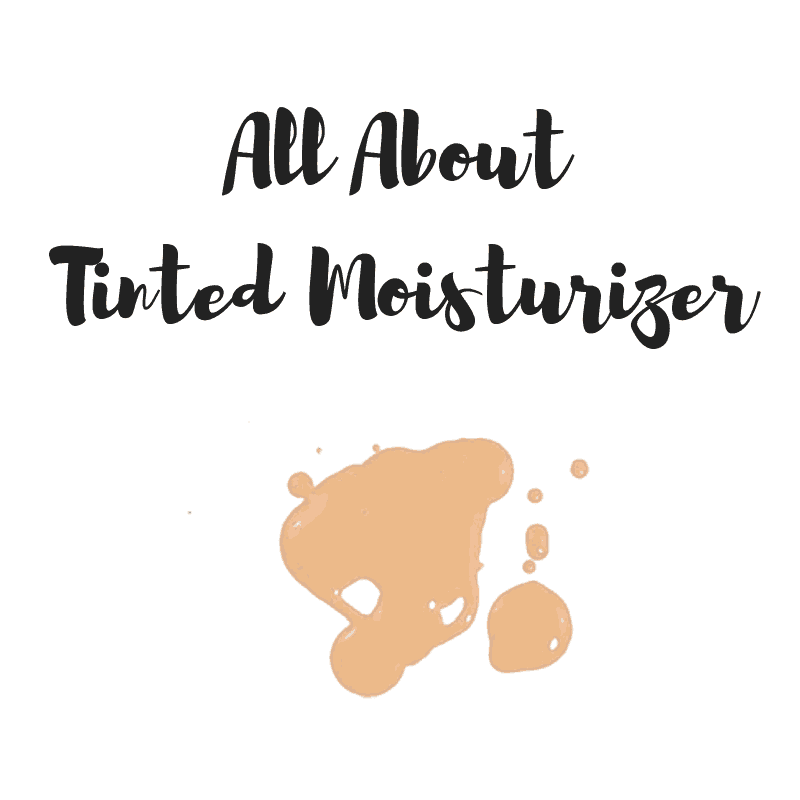 With a tinted moisturizer, you'll get a very light coverage – usually mixed with a good amount of lotion. This is a great option if you're looking to get your SPF and some light coverage at the same time.
A Tinted Moisturizer with SPF might be enough coverage to even out your skin tone a little, such as smoothing out redness, undereye circles, while adding a nice glow.
Good If…
You like really light coverage
You don't like to feel your makeup
You want to save time by putting on sunscreen and a tint at the same time
Not For You If…
You like to wear SPF and foundation separately
You need more coverage for darker sun spots, blemishes, etc.
You prefer a perfectly even canvas for the rest of your makeup
You have a hard to match skin tone
Bottom Line: Tinted Moisturizers are the most natural, light, comfortable coverage you can buy, but often have a small range of available skin tones, making it difficult for some to find a good fit.
Recommended: I use all of these and love them
Lightest Coverage: Clinique Moisture Surge Tinted Moisturizer with SPF 15
Medium Coverage: Laura Mercier Tinted Moisturizer with SPF 20
Powdered & Non-Toxic: Colorscience Tinted Sunscreen with SPF 50
Looking for more options? This article has 17 more great options.
BB Cream:
BB is actually an abbreviation that stands for Beauty Balm Cream. Originally, they were designed by a dermatologist in Germany to help conceal the effects of facial procedures and help promote healing.
BB cream offers more coverage than a tinted moisturizer, but not as much as a full coverage foundation.
Plus, BB creams typically offer additional benefits, such as skin care treatments designed to heal and/or improve your skin.
These may include:
Ingredients to prime skin, eliminating the need for a separate primer
SPF, eliminating the need for a separate sunscreen
Rich in antioxidants, extracts, or other ingredients typically found in skin care
Additional moisturizers than in a typical foundation
Bottom line: BB Creams are designed to be a one-stop-shop lotion/coverage/treatment in one.
Good if…
You like a bit more coverage
You like the added benefits of skin care ingredients
You like sunscreen and coverage in one
You have sensitive skin or can be prone to allergic reactions
Your skin tone is fairly easy to match
Not For You If…
You don't like to feel your makeup
You like or need heavier coverage
Recommended:
Burt's Bees BB Cream: Contains Noni Extract, known to give your skin irresistible glow, moisture and softness. Also a clean beauty pick.
Pacifica Alight Multi-Mineral BB Cream: Vegan, cruelty-free, also contains a highlighter to give your skin a "lit from within" glow. Has skin care ingredients like hyaluronic acid, coconut water and plant stem cells. Another clean beauty pick. All this for under $20.
Maybelline Dream BB Fresh: Under $10 and has great reviews. This BB Cream brightens, smoothes, hydrates, & protects with broad-spectrum SPF 30. Gives skin a dewy finish. Not a clean beauty pick, tho.
For more options, check out this great list from Elle Magazine on 12 great BB creams.
CC Cream: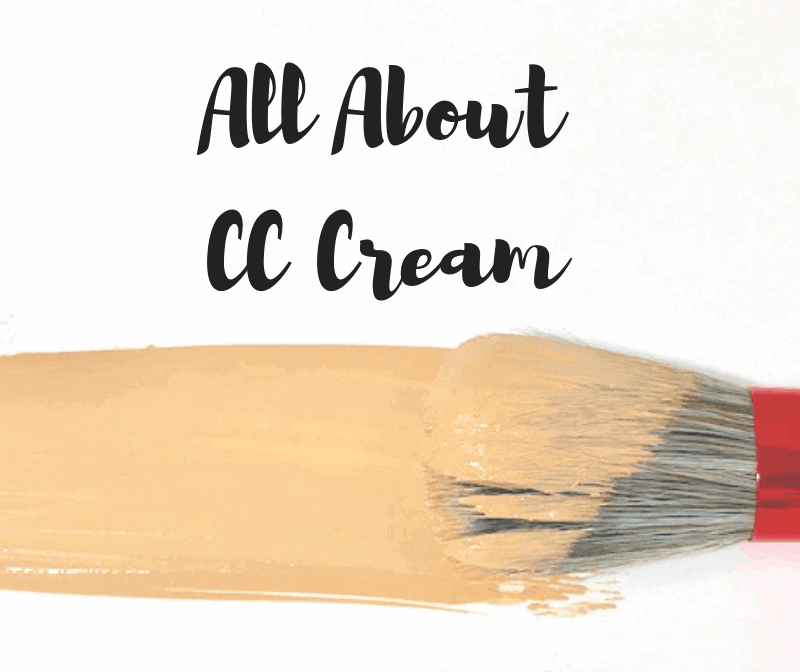 After BB cream took the market by storm, I suppose it was only natural that makeup manufacturers decided to up their game even more. CC is an abbreviation for Color Correcting or Complexion Correcting Cream.
So, CC creams are designed to even out your skin tone, such as redness, hyperpigmentation, melasma, undereye circles, blemish scars, breakouts, fine lines and more.
Because of their color correction, they are often layered underneath a foundation to get that perfect, porcelain doll, glassy complexion.
Many people love wearing them alone, without a top foundation layer.
Bottom Line: Similar to BB creams, CC creams will also contain skin care ingredients to help with improving your complexion and additional anti-aging benefits.
Good if…
You are looking for more even coverage
You want more coverage than a BB Cream
You are specifically looking to even skin tone and treat signs of aging
You don't like the way a full coverage foundation feels on your skin
You need more color options
Best suited for mature skin
Not for you if…
You don't need as much coverage
You don't need as much complexion correction
Recommended:
Luxury: One of the most popular, highly awarded CC creams is IT Cosmetics, Your Skin But Better CC Cream with SPF 50
Affordable: This clean beauty, drugstore pick by Physician's Formula has great reviews as well.
**SURPRISE! DD Cream:
They're just working their way through the alphabet. DD is the abbreviation for Double Duty. Supposedly, they are designed to be a combo of BB and CC creams, targeting mature skin that wants it all in one formula.
Makeup Artist Tips:
Back in the day, I did do professional makeup for weddings, fashion shows, etc. So many new products have entered the market since then, so I am always learning and catching up.
But, one thing I'll always do – I put on my daily sunscreen first, along with my morning eye cream, and then wait a couple minutes. Then, I'll start applying my makeup – including whatever foundation I want that day.
This means, I layer a tinted moisturizer or BB cream on top of my daily sunscreen.
Why? I find that this gives a much more even coverage with that smooth, glassy finish we are all after – without having to resort to heavier foundations.
Plus, this method will elevate the second product you choose – meaning that even a less expensive tinted moisturizer or BB cream will look higher end and you can use less of it.
****
That's all for today! I hope this has helped demystify a few of the many choices we have today for beauty and skin care.
Remember, how you look is the least interesting thing about you 😉 So, wear what makes you feel good and feel like yourself. The right foundation is the one that makes you feel even more beautiful.
Do you have a favorite foundation? Share it in the comments below!
Have a fabulous day,
E