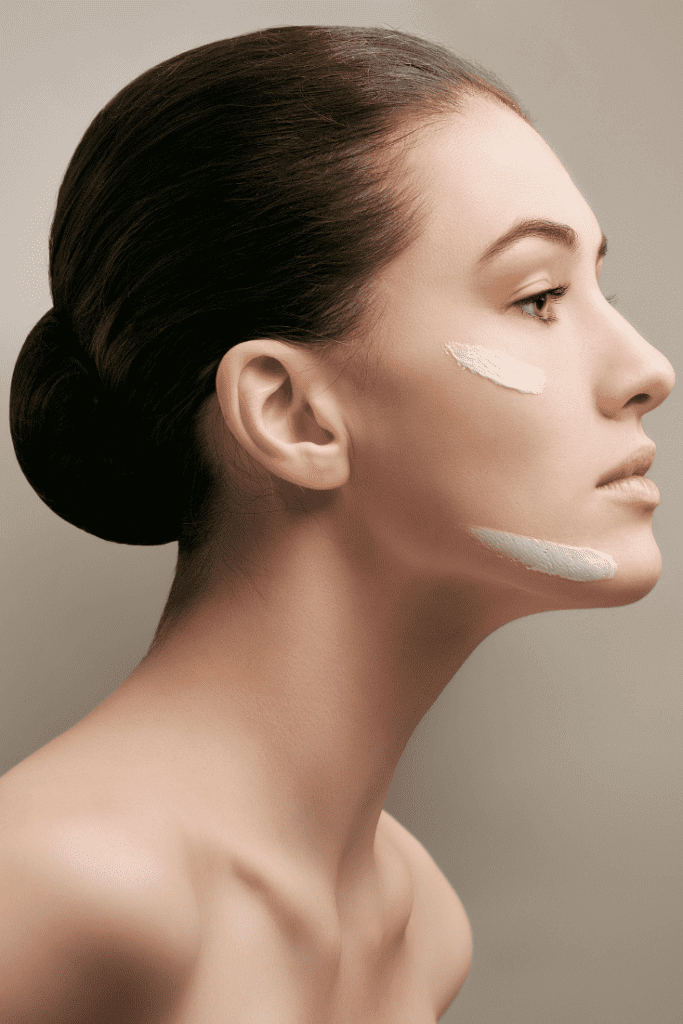 I started wearing face sunscreen daily at the age of 13. I had no concern with aging at that point in my life, but what I did have a concern with was sunburns.
I'm fair skinned, with freckles, a tendency for hyper-pigmentation, and have extremely sensitive skin, so you can see why I've been hiding from the sun since I was born. I started wearing facial moisturizer with SPF out of sheer necessity for survival on this planet.
Fast forward to today and I have learned three things from my little accidental experiment:
1. Some face moisturizers with sunscreen are better than others.
2. Price is not necessarily a component
3. Wearing face lotion with SPF daily will REALLY slow the roll on the aging process
That last one has almost made all the headache worth it.
Almost.
The Best Sunscreens for Your Face:
I've tried many, many over the years and have become a self-proclaimed connoisseur. And, because I usually wear makeup on top of the lotion, I expect the lotion to act a bit like a primer.
This means it has to absorb evenly, not change the color of my skin at all (like many mineral sunscreens will), and not be sticky!
I've found 10 sunscreens, in different price points, that will give you the sunscreen protection you need at the price you can afford. Spoiler alert: my all-time favorite face spf is #4!
Also, none of these are tinted. If you're looking for a little color, check out my post on Tinted Moisturizers. As usual, affiliate links are used here as a way to offset the cost of running the blog. Muchas gracias.
This is one of my all-time favorites, particularly when I'm going through a season when my skin forgets how old it is and starts breaking out like a high-schooler in love.
With 4oz, it'll easily last you a month of daily use and will only drop your bank account by about 15 bucks. Over 1,000 reviews give this a 4-star rating because this is just a solid, good pick.
2. Trader Joe's Enrich Facial Moisturizer with SPF 15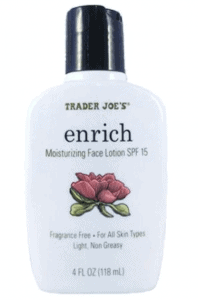 Another great clean beauty pick that is VERY affordable would be the Trader Joe's Enrich Facial Moisturizer with SPF 15. It's around 5 BUCKS. Yes, that's right. FIVE.
However, you can't buy online – so you'll need to live close to a Trader Joe's to capitalize on this great alternative.
A classic choice with all the essential ingredients for great sun and aging protection, without the chemicals you don't want.
Plus, has 3 essential ceramides, niacinamide and my all-time favorite ingredient for plumping skin: HYALURONIC ACID!!!
Great ingredients. Great SPF.
A reasonably priced, highly rated choice that won't let you down.
I found this one by accident. I was killing time at a CVS when I saw this big display for La Roche-Posay, and there was just something so minimal, clean, and clinical about their product design.
I'm so used to getting smacked in the face with bright packaging and frilly marketing gimmicks. Don't get me wrong – I like those, too. #sucker
But, I started reading about some of their products, and they really know what's up. This daily moisturizer is oil free, non-comedogenic, and fragrance-free.
Plus, it has something they call Prebiotic Thermal Water, along with Ceramide-3 and Niacinamide, for replenishing essential skin lipids, restoring skin's moisture barrier and comforting skin.
If this sounds like a lot of gobbledy-gook to you, I will simplify: this stuff feels really great on your skin!
Seriously, it just has this cooling, calming effect – which is very soothing if you have any kind of skin inflammation or sensitivity, like me.
In fact, I love this stuff so much, I use it almost every day.
It's reasonably priced around $20 wherever you buy it. But, if you go direct to their website, they're usually running a promotion where you can get a discount, or a free deluxe sample, etc., which will make it even more cost effective.
This is my absolute TOP PICK, in all categories.
If I'm going to splurge on a face moisturizer, this is the one I grab. The texture is quite a bit thinner than the other options, so make sure to squeeze gingerly and don't use more than a nickel sized amount, or you're wasting product. In warmer weather, it can even get a bit runny – so be careful.
This one makes for a really beautiful layer under makeup. Wearing it alone works great, too, and it is a bit less shiny than other options.
In addition, this is the most organic option on the list, with so many great qualities:
Hypoallergenic, Paraben Free, Ultra Sheer, Oxybenzone Free, Antioxidant Enriched, No nano-sized particles, and also earning the best rating on the environment working group's site for a non-mineral sunscreen. Coola also uses a "Farm to Face" approach, preferring natural products to chemicals.
Usually priced a bit under $35 and earns rave reviews wherever you shop, this is one sunscreen you can buy confidently.
Supergoop is a great line with a cult following. Their everyday sunscreen with 50 SPF is one of their many options and a standby for many people.
One of the great features of their products is that they are safe for everyone, so you could use the same sunscreen on yourself, your kids, etc.
This one absorbs fast, is super lightweight, water resistant and loaded with good stuff like natural extracts of citrus, basil, and bois de rose.
Kiss that old sunscreen smell behind for about $20.
Yup, LRP again. I love them that much. This is one of their highest rated sunscreens and regularly recommended by dermatologists.
Just loaded with good stuff like, oil-free, dry touch, oxybenzone free, Cell-Ox Shield technology, antioxidants, UVA/UVB protection, water resistant, paraben free, fragrance free, and more.
WINNER WINNER CHICKEN DINNER.
All of this for under $20.
SIGN. ME. UP.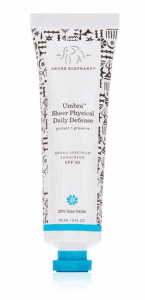 If you haven't gotten on the Drunk Elephant train yet – you are missing out! I've reviewed their Littles already and shared my deep love for their highly effective, clean beauty line multiple times.
The sunscreen is one of their newest products and a big win. I've tried a small sample of it and was definitely impressed.
A bit pricier, though, at under $40.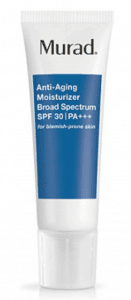 Murad is one of those go-to skin lines when you really want something that just works.
I started using their skin care back in college when I got adult onset acne and have used some version of their line on an off ever since then.
Their lotions are a solid pick and this anti-aging one is my favorite of their options.
Priced a little under $50, it's a splurge for those serious about protecting their skin.
And, hey, it's cheaper than botox.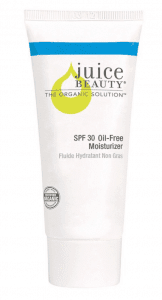 Big fan of clean beauty and skin acre line, Juice Beauty, and the lovely apple-ish scent of some of their products. This SPF 30 uses non-nano natural mineral zinc oxide, blends easily with oil-free ingredients, such as aloe, includes algae rich nutrients for anti-aging, and has my favorite – HYALURONIC ACID!
These are Goop (aka Gwyneth Paltrow) approved – and if using these products will help us age like her, then – give me all the JUICE BEAUTY I CAN BUY!
****
So, there you have it! The 10 Best Facial Moisturizers with Sunscreen!
I love showcasing products in a variety of price points, because as our lives and priorities ebb and flow, the efficacy of our products shouldn't.
Do you have a favorite moisturizing sunscreen? Share in the comments below!
Have a fabulous day,
E