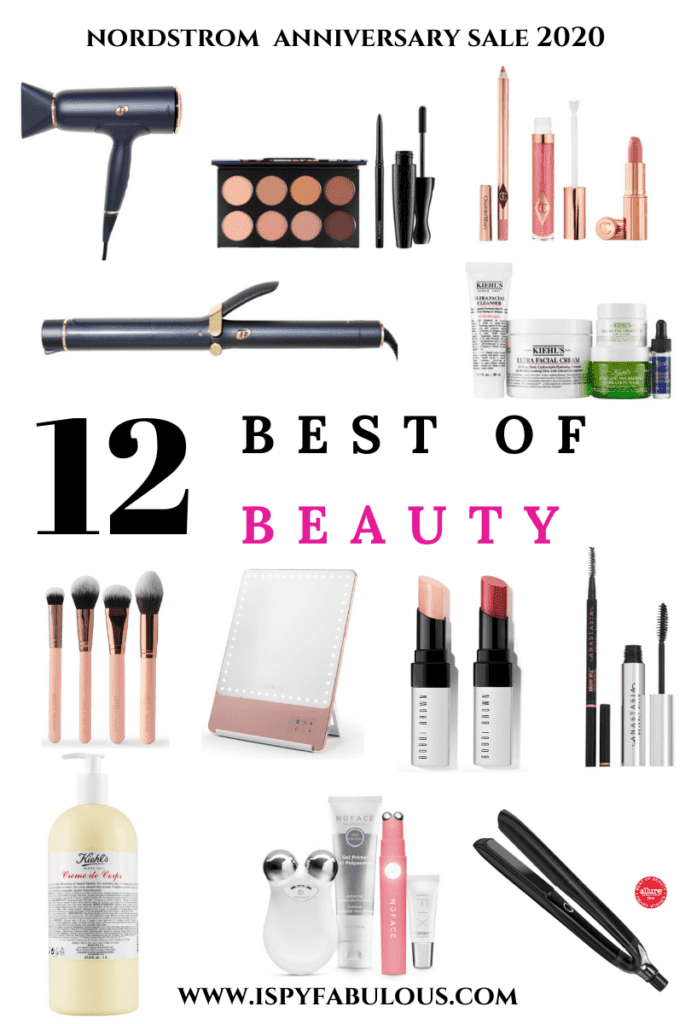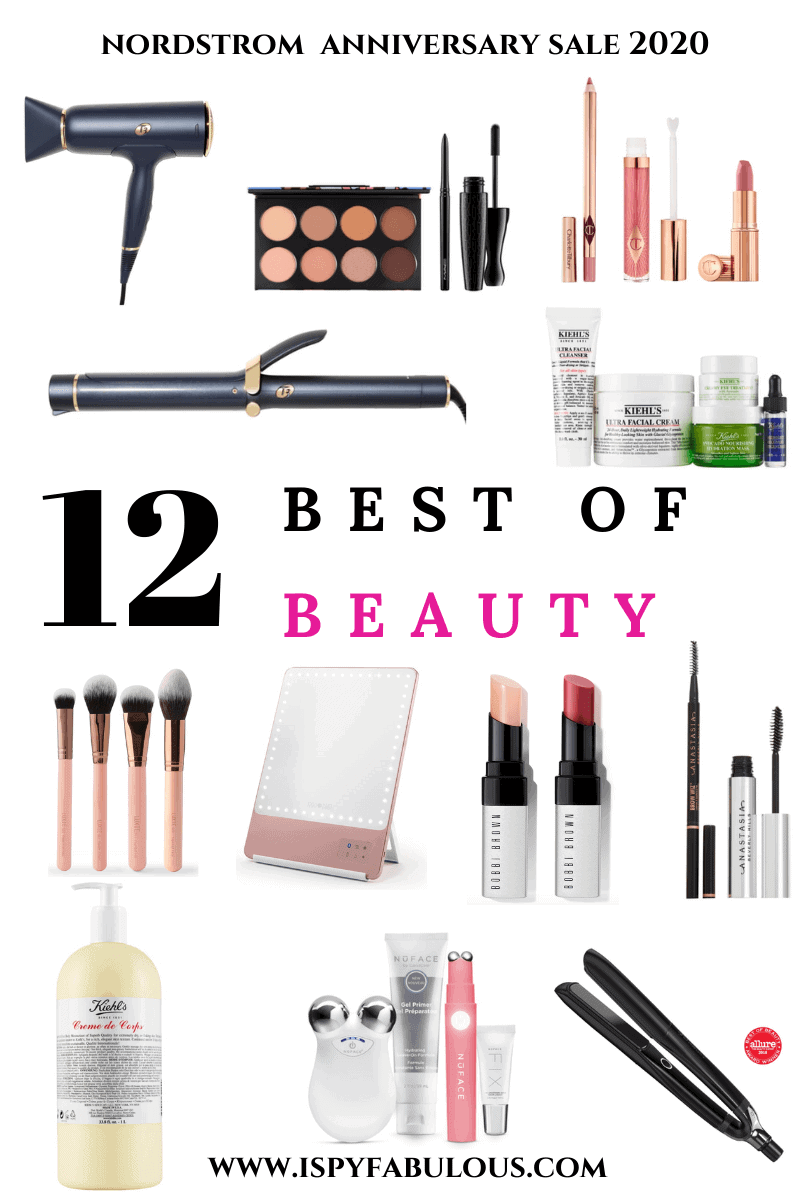 The Best in Beauty at the Nordstrom Anniversary Sale:
The beauty deals are HOT HOT HOT this year!
From incredible product gifts sets that will not be available other times of the year to the coveted collections that are released exclusively for this sale and are only available until sold-out, this is a great time to re-stock your beauty drawer!
I love, love makeup, hair and skin care products (obviously) and using sales like this are how I make it more affordable. Affiliate links are used below.
Best Beauty on the Top Row:
1. This T3 hair dryer is my new favorite. I grabbed one during a different sale awhile ago and I'm kicking myself. I really love this one and feel like it leaves my hair a lot less frizzy.
2. MAC always releases a limited edition set during this sale and I almost always grab it. Their eyeshadows are super pigmented, last a really long time and their other makeup is all fab, too. I used them many years ago when I was a professional makeup artist and they are the real deal.
3. Charlotte Tilbury created the perfect lip kit – sorry Kylie. This one is pillow talk and a total fan favorite. It is that perfect, soft pink, kiss-me-know lip color that will make your lips irresistible!
4. This T3 Curling iron is my favorite, ever. I even wrote a whole post years ago comparing it to the popular Hot Tools and you can guess which one is better by a landslide. I bought this one during the sale a year or two ago and it's still going strong. Love.
5. Kiehl's skincare is really good, people. But, it's also pricey. Their high-performance formulas are also clean, so you pay a premium for that level of skincare. These sets make them accessible for a lot more people. Grab it if you're looking for great skincare for a good deal.

Best Beauty on the Bottom Row:
6. Luxie brushes are so good. I have quite a few now and love them all. They are really pretty, too, which helps when you display them on your vanity like I do.
7. The Riki Makeup Mirror is so cool. Wow. It also has a phone clip so if you want to videotape yourself doing your makeup, you'll get great lighting and hands-free application. Easy. Every beauty influencer needs this and anyone who loves perfect lighting needs it.
8. Bobbi Brown Lip Tints are like tinted lip glosses, but better. You get a natural pink flush with the light colored one and a bit more of a pinched cheek pink with the second, even though it looks really dark. These are super moisturizing and make your lips look and feel amazing. #AddToCart
9. This Anastasia brow kit is a fan favorite, for good reason – it's the bomb.com. I do not do a lot with my brows. I used to wax for years and then they stopped growing back, so I just give them a little brush each morning and that's it. I have just started feeling like I need to fill them in as they are starting to thin a little and these make it so fast and it looks really natural.
10. Kiehl's Creme de Corps body wash is incredible, but I'm not going to pay full price. In fact, I know quite a few women that buy two of these during the sale each year and then they last a pretty good chunk of the year, depending on how many people and how much product you use. Really creamy and delicious.
11. This NuFace skin toning system is FAB.U.LOUS. Yes, girl. Tone that face. With a bigger one for the whole face and a smaller one for undereyes – you can get that professional firming and glow from the comfort of your home, whenever you want. Great gift set. Incredible Christmas gift for the ladies.
12. I've seen this GHD hair styler a lot on Instagram and the Allure beauty awards. It's designed to let you straighten or curl, without pulling on your hair. After seeing GHD in action at a conference last year, I have been an even bigger fan and this new tool is everything. #NEED

****
So many amazing beauty products! Is there anything you're eyeing?
Make sure to check out my top cozy and comfy picks from the sale, including this bralette, that I now have in several colors and wear every.single.day. LOVE.
Tell me in the comments below!
Have a fabulous day,
E