Cowboy Copper is everywhere. I cannot open my social media feed without seeing another handful of images with lush, coppery, shimmering, beautiful hair. And, I have to say it: I'm here for it. I think it looks gorgeous on anyone and creates magic with skin tone and complexion. Copper hair tones, in general, give pretty much anyone a "lit from within" look, which is basically what we're all trying to fake with makeup anyway, am I right?
I love this trend so much, I went straight to my stylist and asked her to give me my own best version of the cowboy copper and it's been a lot of fun for fall. So, if you're looking to shake things up and do something different with your hair color this fall, and go for a bolder, sexier color that is going to brighten you up and make your eyes sparkle, then this is the post for you.
Let's take a look at some of the best cowboy copper hair colors I've seen so far. Then, stay tuned for the end, where I'll share some tips on keeping your coppery, red hair color as bright and beautiful as possible for as long as possible.
Best Cowboy Copper Hair Inspo: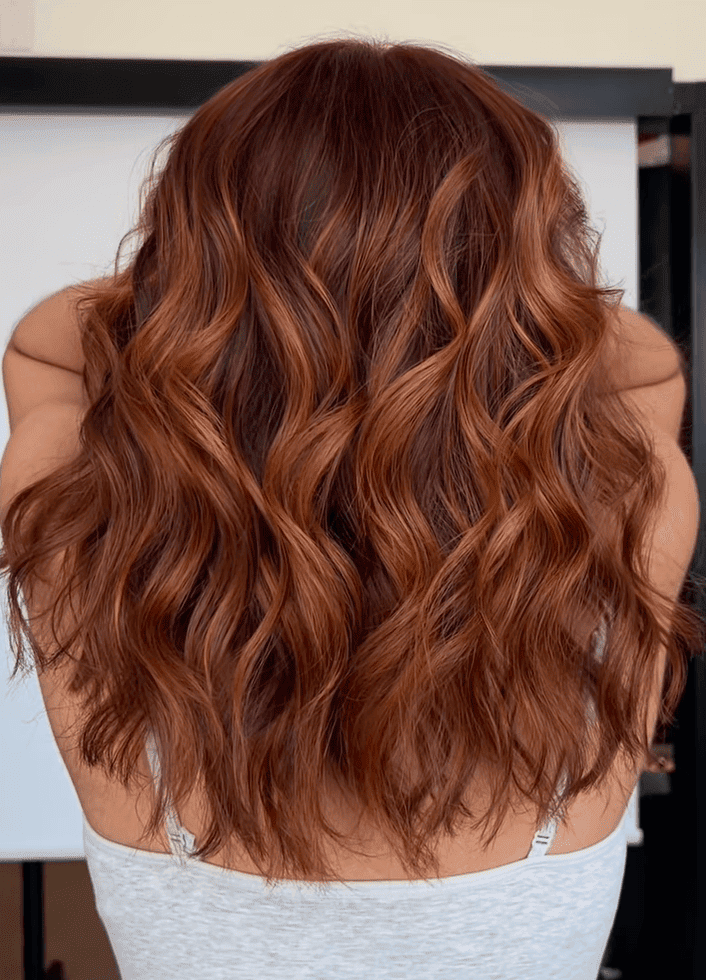 I'm obsessed. This is what we are here for, people. Love the length and style, too. The whole thing is working, big time.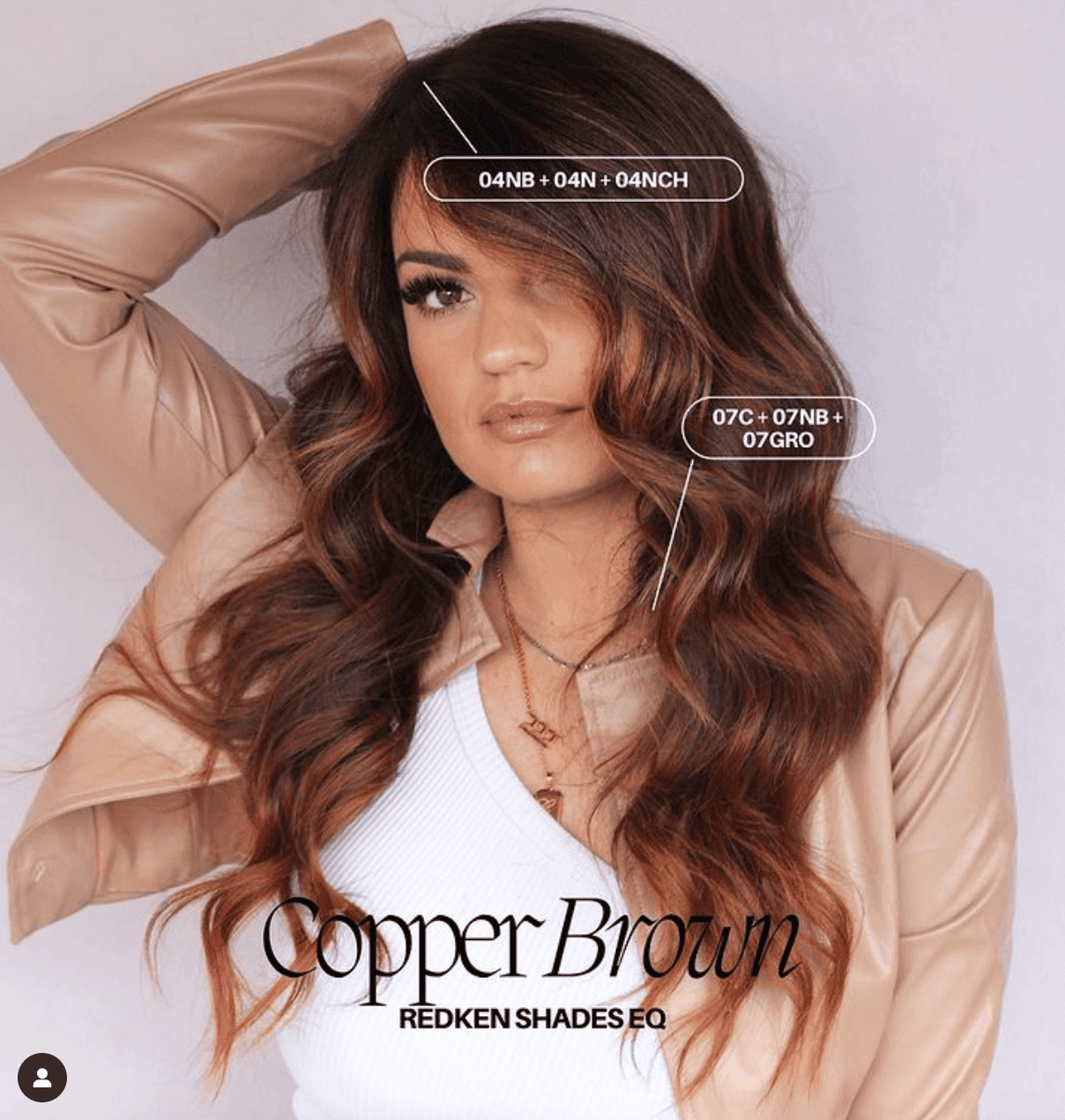 I'm a huge fan of Melanie's work. I love all of her videos and photos. She's a true talent. She also teaches workshops so you can learn her signature highlighting technique which is seriously legit. This is the copper photo that sold me on the Cowboy Copper trend. I love it so much.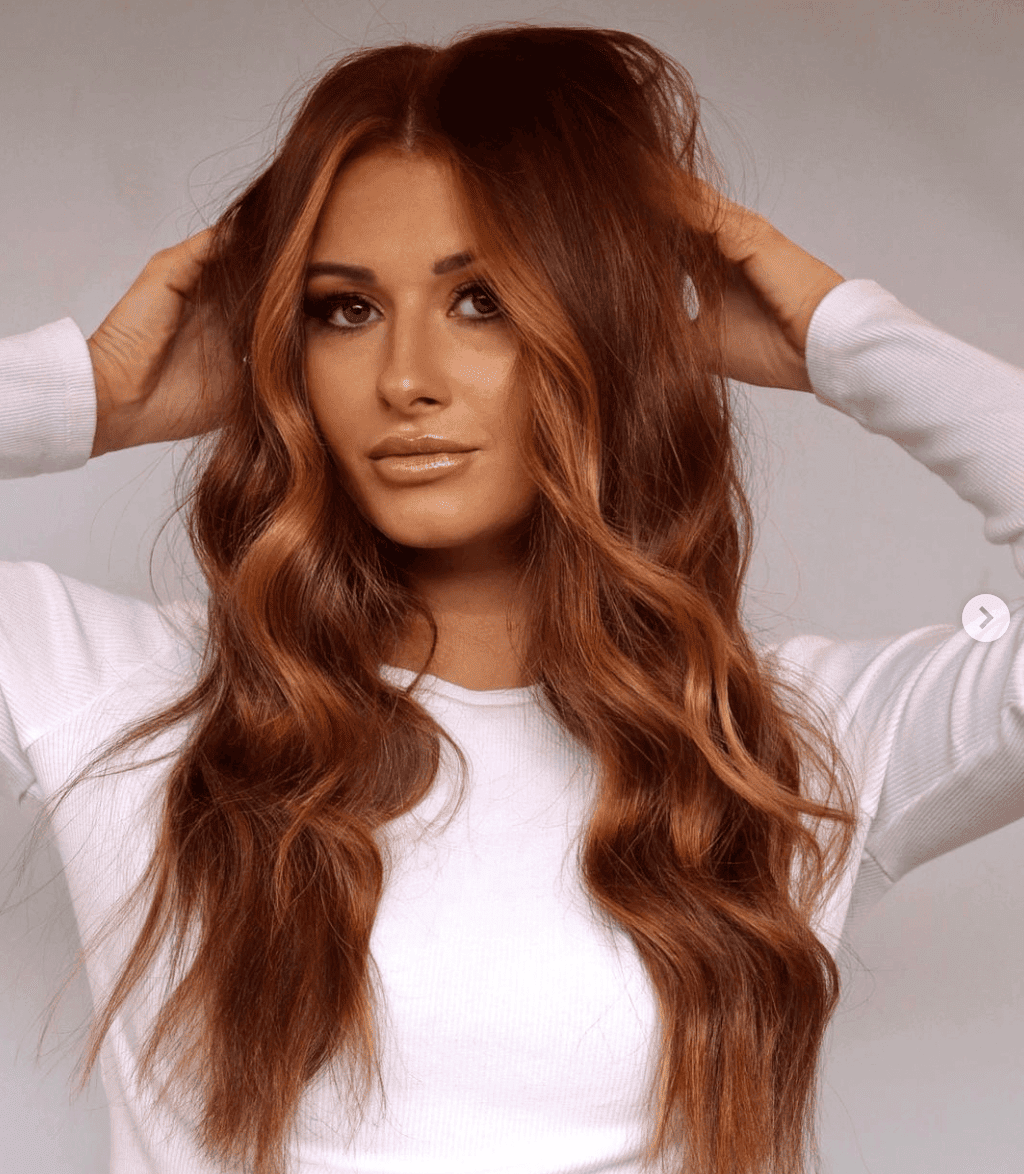 You'll stop em dead in their tracks with this fiery copper color that is stunning. Wowza. Look at how the color enhances her beautiful skin tone and makes it just glow. Great example of how copper can work for pretty much anyone.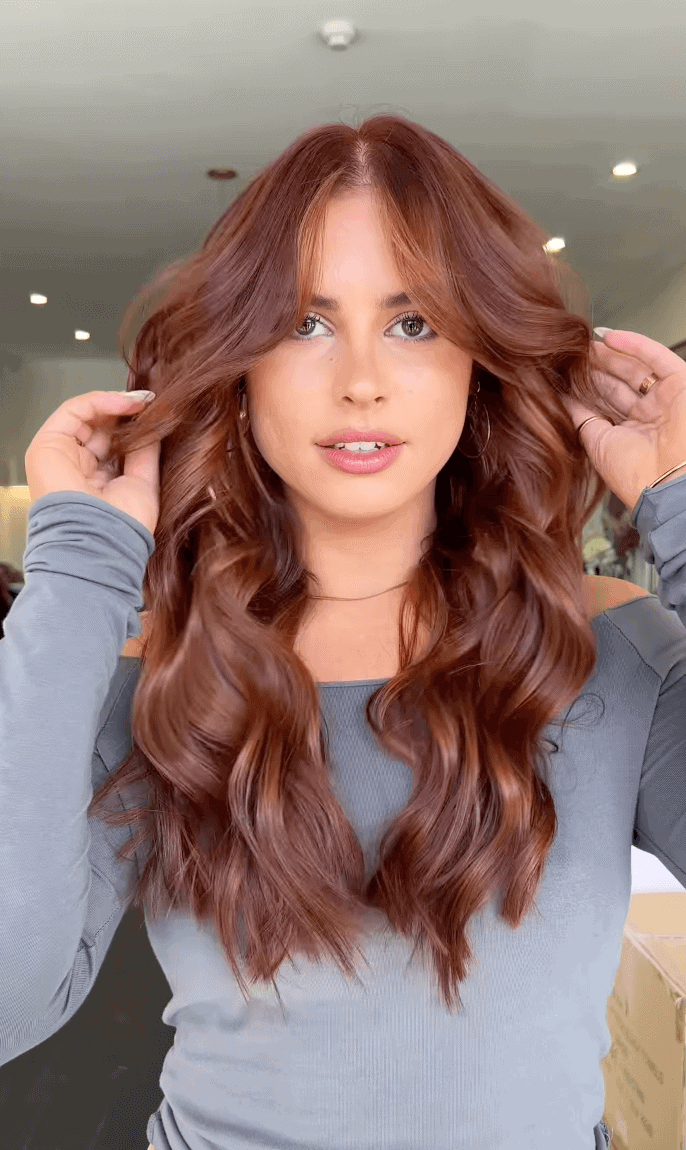 Oh boy, this one is so good. There is a bit more depth to the copper in this one, so while I'm not a hair colorist, I'm guessing there is some brown in here that is deepening the copper to this lovely reddish brown with lighter copper pieces.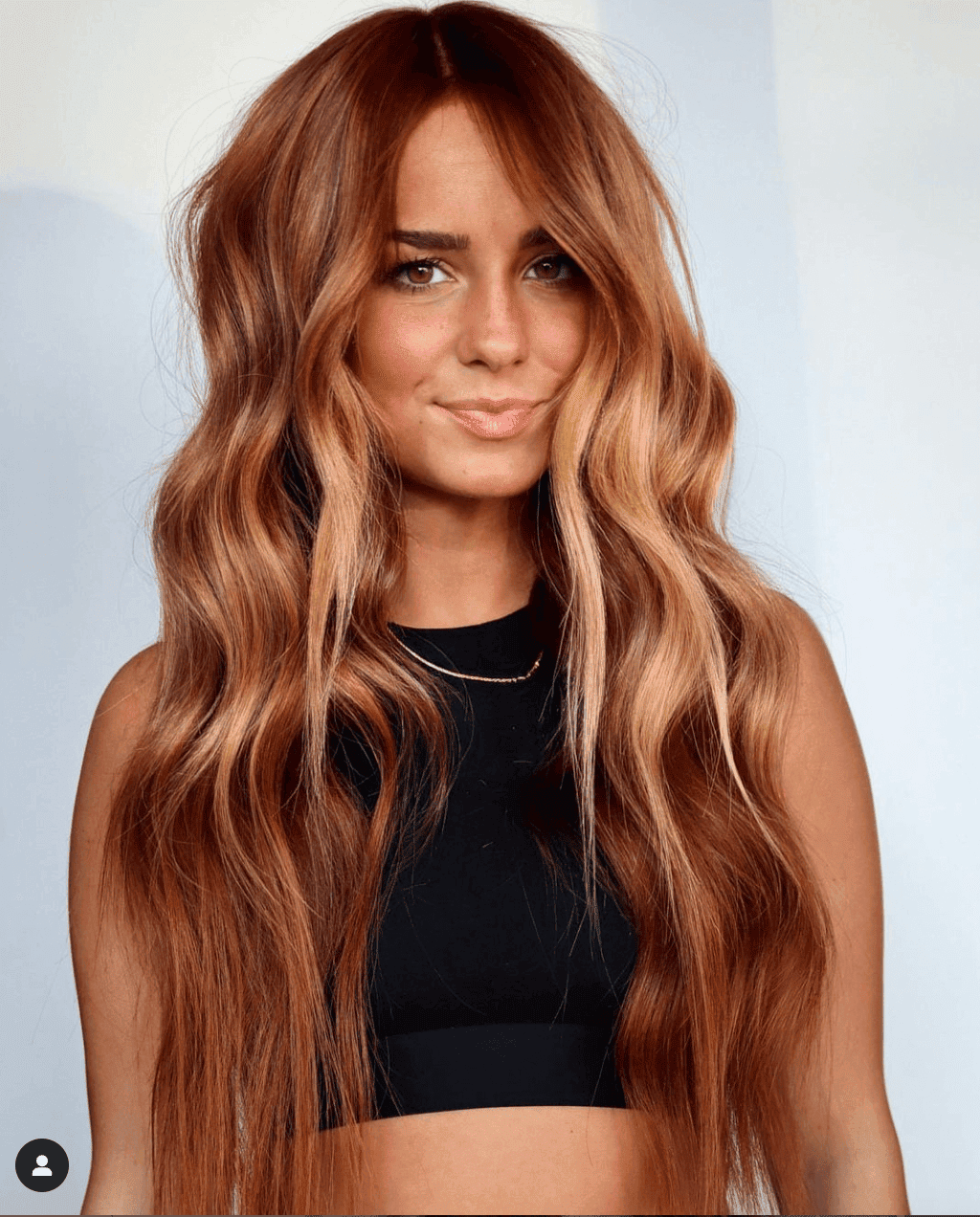 Abbey is slaying the copper game, so I had to include another one of hers. This Sunset Barbie is on fire. It is the perfect copper tones for her skin and eye color. I love the red base with those bright copper highlights.
View this post on Instagram
Daniel M is another hair colorist that I follow on Instagram. His color is just amazing and here is a perfect example of how he's taking the red/copper trend and making it unique to this client. I'm loving this deep, soulful red with brighter copper tones. He's also very generous in sharing a lot of his tips, so give him a follow for a lot more like this.
View this post on Instagram
Vibing with this more high contrast cowboy copper inspo. This one has a deeper reddish brown base with brighter pieces around the face. The contrast between the two colors really makes it pop.
View this post on Instagram
Another gorgeous example of how you can take these trendy tones and make them work for you. The base here goes from brown to reddish brown and then there are these pops of sizzling color. So, maybe you don't want to go full Sunset Barbie, but you don't have to, you can incorporate these tones in a way that works for you and your hair.
View this post on Instagram
This is what I'm talking about. Look at what this shift in tones and color does for her hair and her complexion. First, it's going to be less damaging than all those lighteners (I can speak from experience here – I have decided to stop bleaching out my hair and stick with richer, darker tones moving forward). Second, her hair is glowing in the second photo. Reds and browns are going to make your hair thicker, healthier, and shinier (especially if you are not a natural blonde). What a transformation. The hair artist also generously shares more info on this, so check out the full post for more.
View this post on Instagram
Another great example of what is making this trend go viral everywhere. This one is a true work of art. Love the long layers with blended curtain bangs as well.
View this post on Instagram
This is a really great example of how brunettes can do the cowboy copper trend. These warmer copper and red tones are very accessible for people who want a more natural, blended color or something less dramatic than bright coppers and pops of red, yet it still has so much depth and drama.
View this post on Instagram
I'm a big fan of visuals like this that show a range of options in one color family. Here you can see what the differences are between the tones. Makes it easy to point one out to your stylist that you want.
View this post on Instagram
At first glance, this looks like a rich red, but then you start to see all that coppery goodness just sparkling away and you know this is red on fire. Love it.
View this post on Instagram
Okay, it's guides like this that bridge the gap between how a client might describe what they want and how the colorist visualizes this. Bravo to Aurora for creating this!
15. Cowboy Copper Balayage by @hairbylima:
View this post on Instagram
Not only is this one spectacular, but Ana kindly breaks down her formula and process, which is amazing. Look at how the copper colors here are pulling out tones in her eyes as well. They are just sparkling.
16. Glistening Chestnut by @tressandco:
Auburn red melting into glistening chestnut brings these luscious locks to life. Something about reds that I like is how they aren't as damaging as blondes, which make them great recovery colors – that might be so beautiful, you'll just never go back.
17. Copper Balayage Transformation by @sammiejones_hair: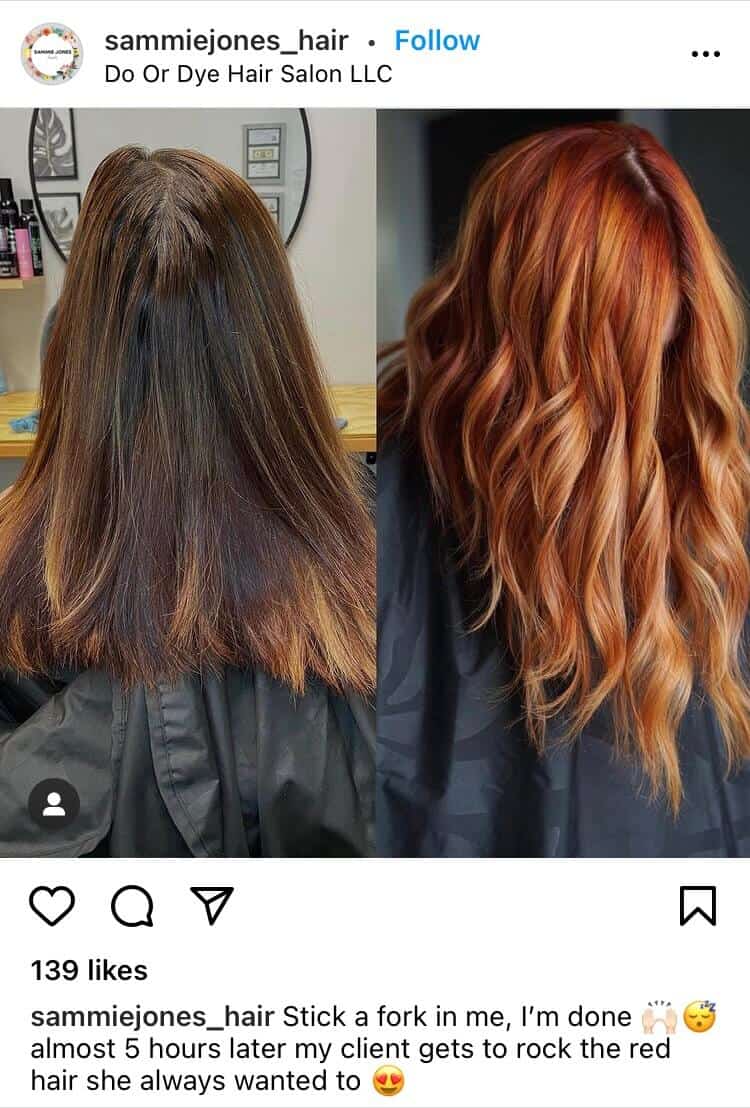 I always like when the stylist shares a little behind the scenes on the process and even how long it took. I feel like this really helps people get a sense for the big picture. This look is incredible and it took 5 hours to get her uneven brown color to this red to copper fade and it was WORTH. IT.
Caring for Copper/Red Hair: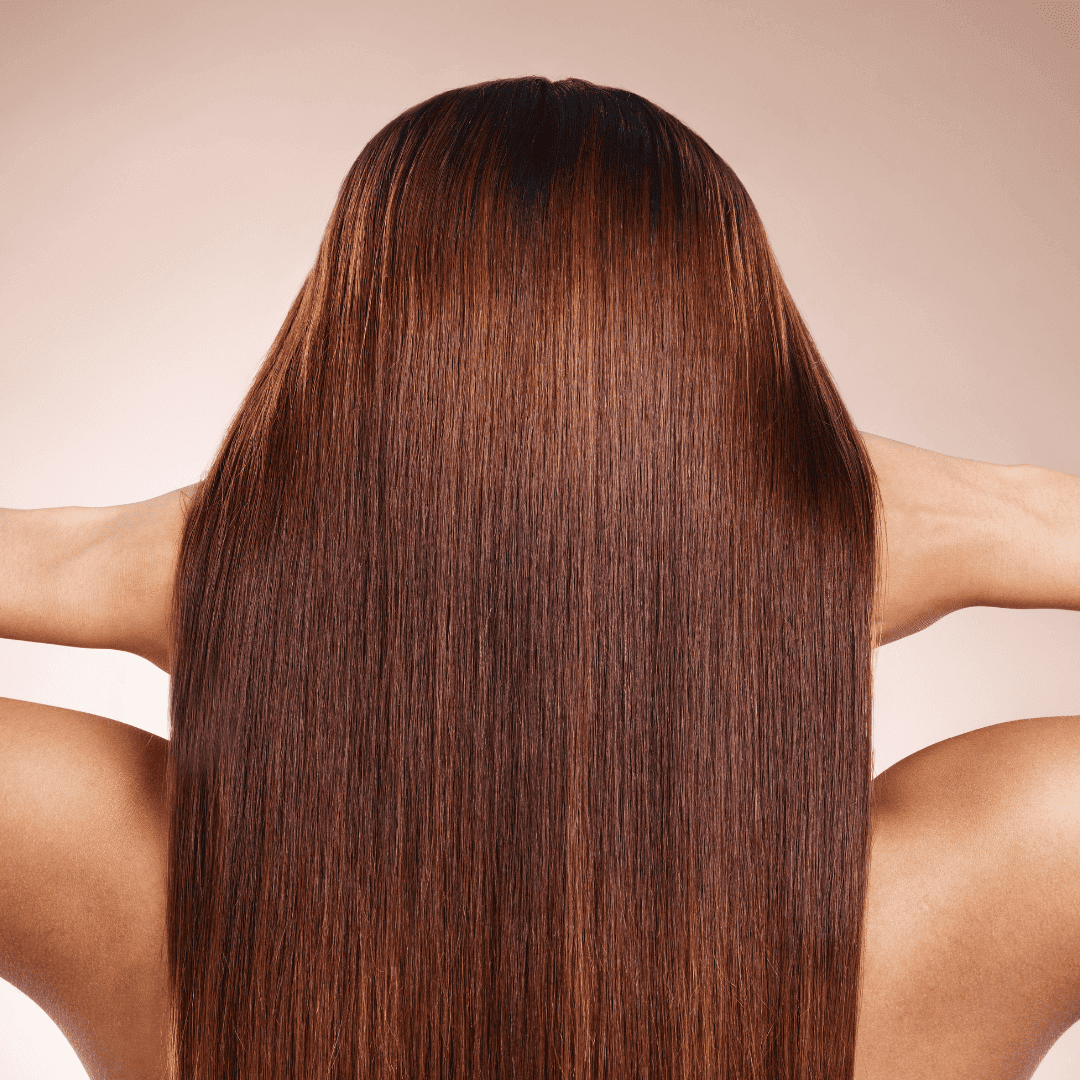 While copper and red colors are not going to strip your hair as much as going blonde on dark hair, you'll still want to take good care of your color and so hydration is the name of the game. Also, try to wash your hair as little as possible. I average 2x a week, but my hair runs dry from all the lighteners that are growing out. One way I extend is by not putting heavy products or conditioners right up to the root, which can make hair get flat and oily sooner.
When trying to heal damaged hair or keep hair healthy, start from the inside out. Consider putting collagen in your water or tea. I like Vital Proteins. It dissolves quickly and is tasteless. I drink a scoop a day in a cup of tea. It really helps with healthier, thicker hair growth that can withstand styling and coloring. This collagen helps my hair and nails grow faster and I do see a difference with wrinkles, too. See my full review of it here.
As for products, it's really important to use hydrating hair products, as well as products that will repair the condition of your hair and protect it against heat damage. Here are some of my favorites:
I love a good hair mask and I've tried a lot of them.
Always use a heat protectant when heat styling. This has been my favorite lately.
Let your hair air dry when possible. I wrote a whole post on how to air style hair so it's not frizzy.
Or, you can use heatless curl stylers to avoid hot tools. Here's a great heatless curls set with great reviews.
Use a hair oil through the middle and ends of your hair the night before you wash your hair. If you are close to a Trader Joe's, they have a hair oil that is under $10 and I really love it. It works very well. Just don't put it on your scalp or it'll make your hair really oily.
Use a shampoo and conditioner that is color safe and won't strip color.
If you want to add some reddish color to your hair without a permanent hair dye, check out my new review on the Auburn Spice Glaze Super Hair Gloss. So pretty!
More Hair Color Inspiration:
Still looking for the perfect hair color? I've been coloring my hair since I was 16 and I love sharing gorgeous hair color. You may also like these posts:
I hope you found a color you're excited about!
Have a fabulous day,
E