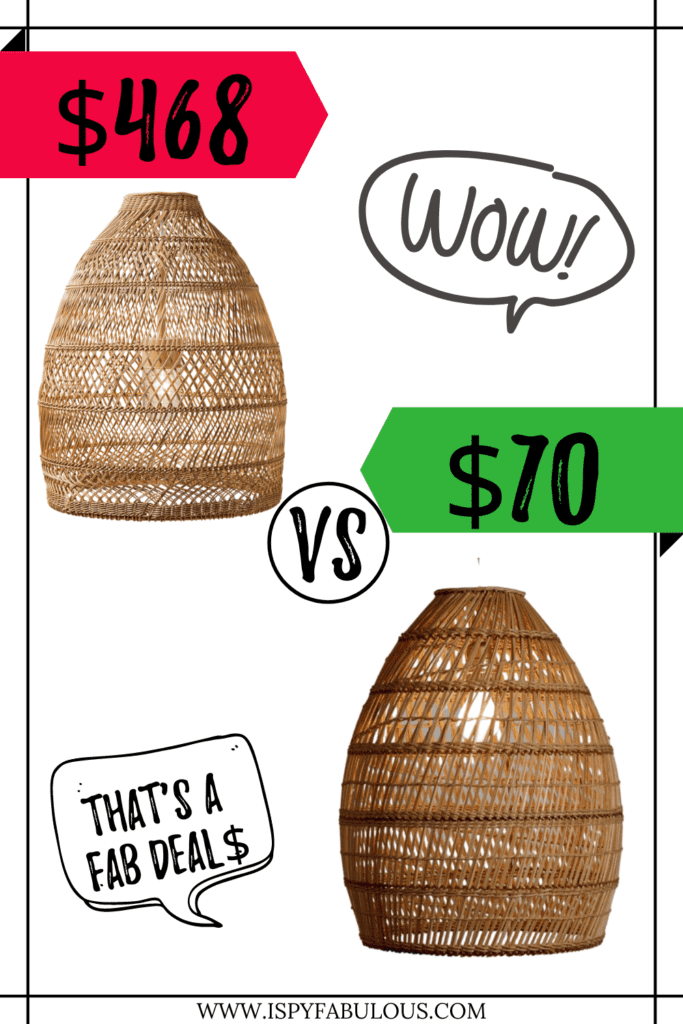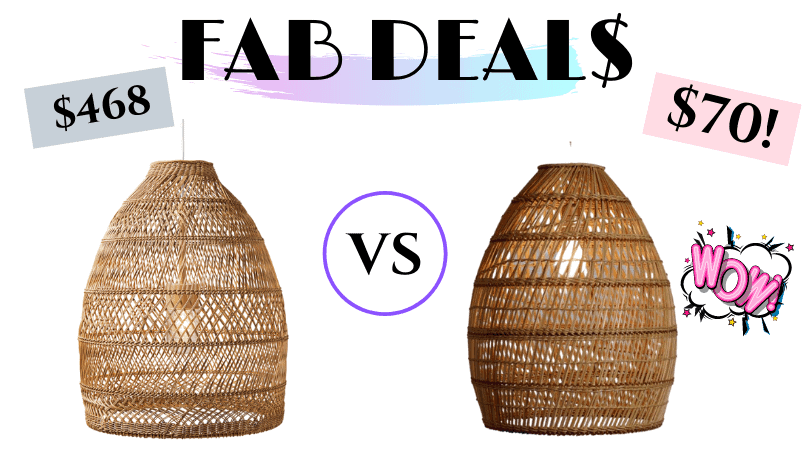 I love Serena & Lily. Everything they touch is just pure gold. When they brought back the easy, breezy, beachy vibe – I was here. for. it. After all, Hawaii is our happy place and in my fantasyland, we own a beach house that is furnished top to bottom in Serena & Lily.
Or, at least … it looks like Serena & Lily.
Serena & Lily Summerland Outdoor Bell Pendant:
Their gorgeous woven bell pendant light is so chic and I absolutely love how they styled it in this photo: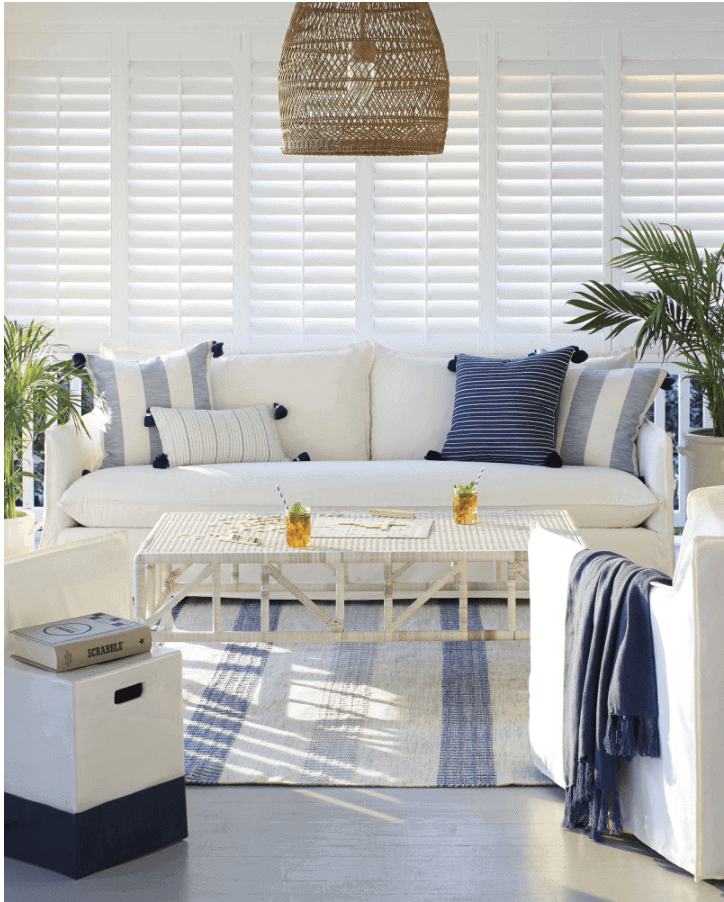 Stunning, right? Plus, it's available in 2 sizes and 2 colors – gray and the natural woven color. The dimensions for the small light are 14″diameter x 19.5"high and the large light is: 21″ diameter x 27" high.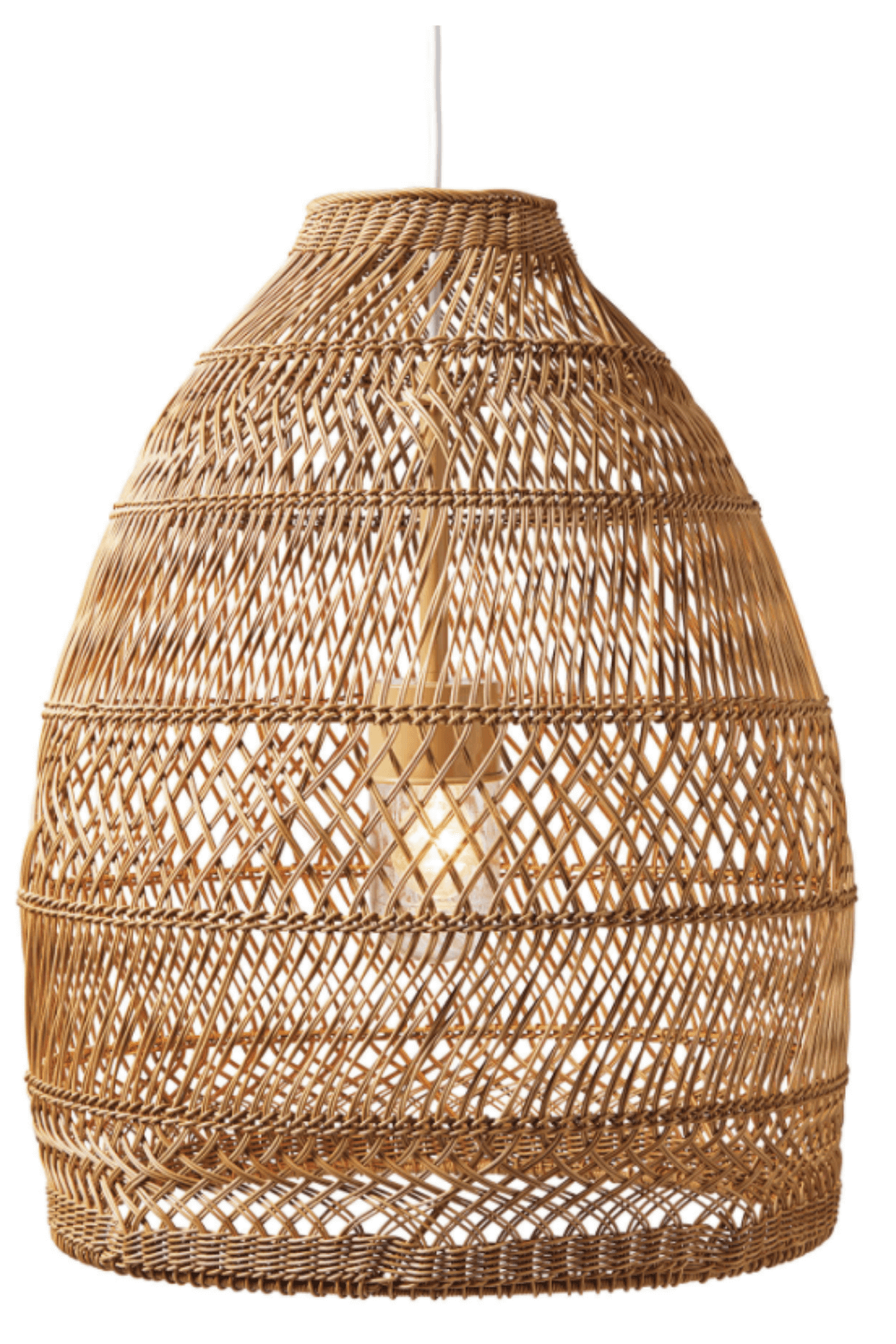 Retailing for $468, you'll get a gorgeous, high quality light that will bring the beach aesthetic to any room in your house where you hang this beaut.
Or, maybe you hang this one…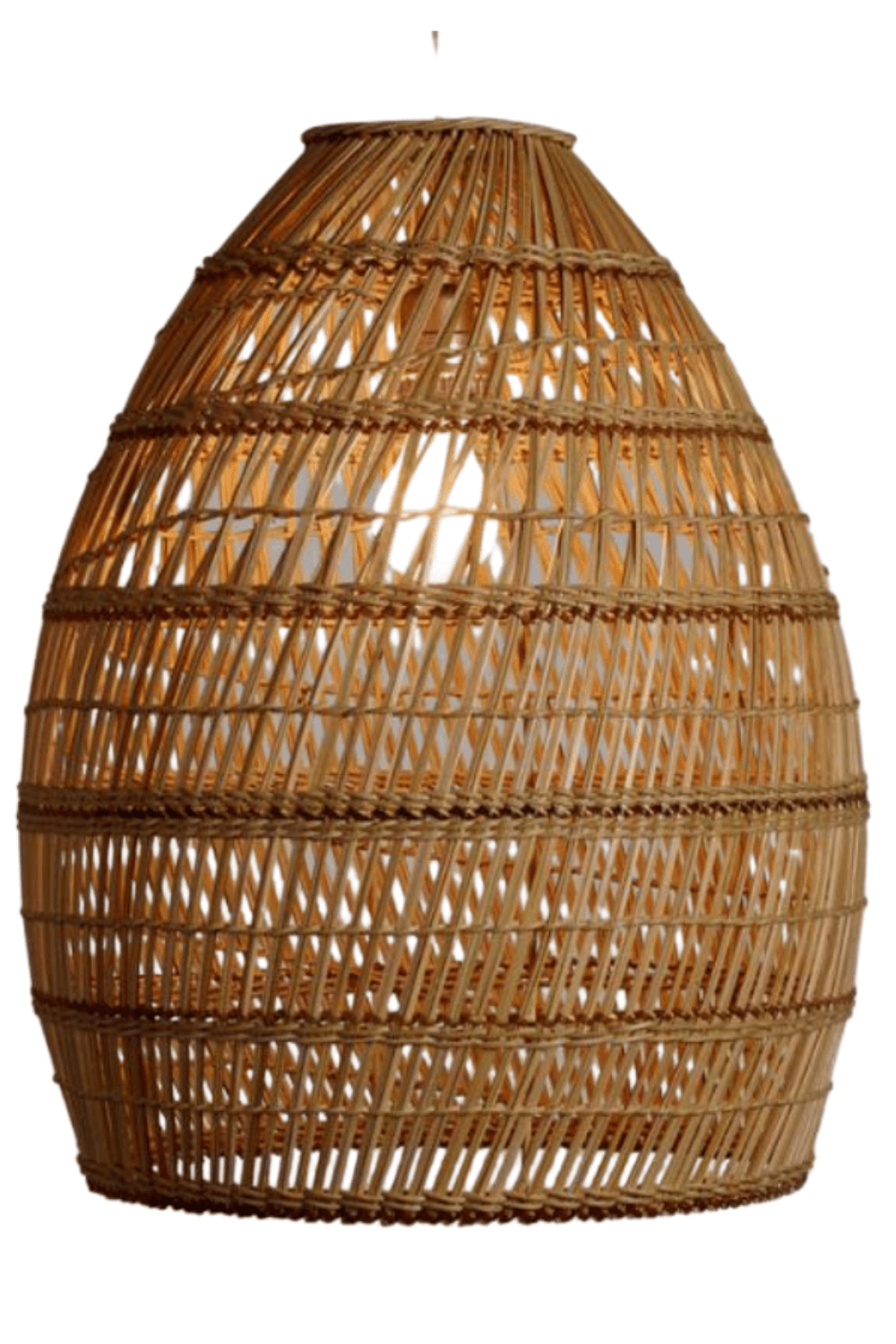 Um…. WHAT?!?! *MOUTH DROP* That is AMAZING. I think this might be one of the best Fab Deal$ I have found yet! Do I say that every time? Maybe I do, but just like Chris Harrison truly believes every season of The Bachelor is the "most dramatic season ever" – I really believe this Fab Deal$ is legit!
The dimension of this bamboo pendant are smack in the middle of the Serena & Lily small and large: 16″ diameter x 20″ high, and good news, it is also available in a super chic black!!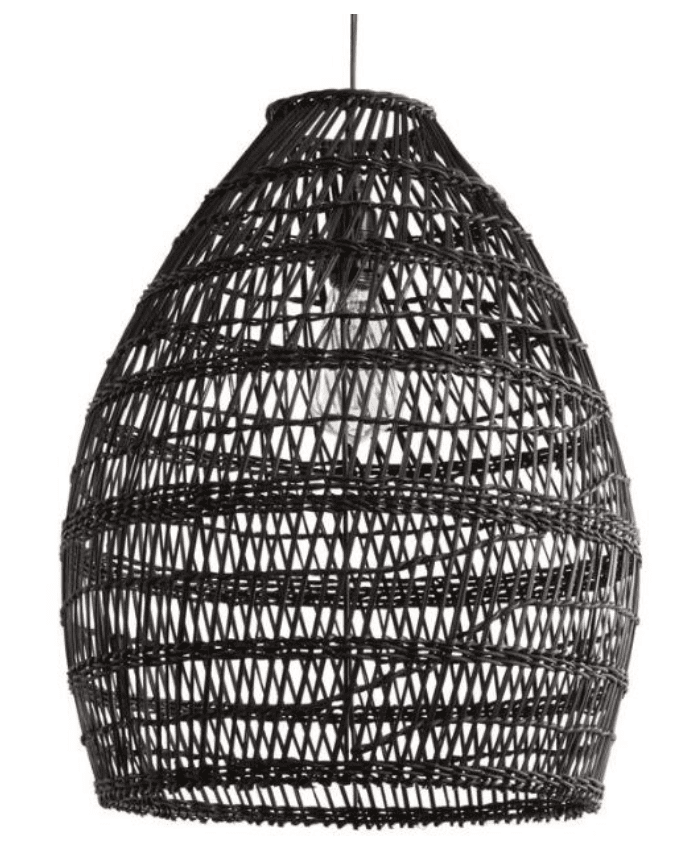 Oh yes, that is a VIBE. So moody – I love it!
Either way you go, you're going to get a gorgeous light with excellent reviews. A real focal point for the space, for sure.
****
I fell in love with lighting and how transformative it can be in our first home, where we didn't have the money to make all the changes our cute 70s home really needed, but we could swap out the lights for something that drew the eyes up. It worked! We had so many people comment on the lights in that home and it started a real love affair for me and lighting.
If you love Serena & Lily lighting as much as I do, check out this other lookalike of their Pescadero Chandelier!
I also shared this Fab Deal$ where I offer you a killer lookalike for a popular blue wooden beaded chandelier.
And, if you want more great deals, check out these popular posts:
The Anthropologie Cross Rug Copycat You Won't Believe!
Have a fabulous day,
E