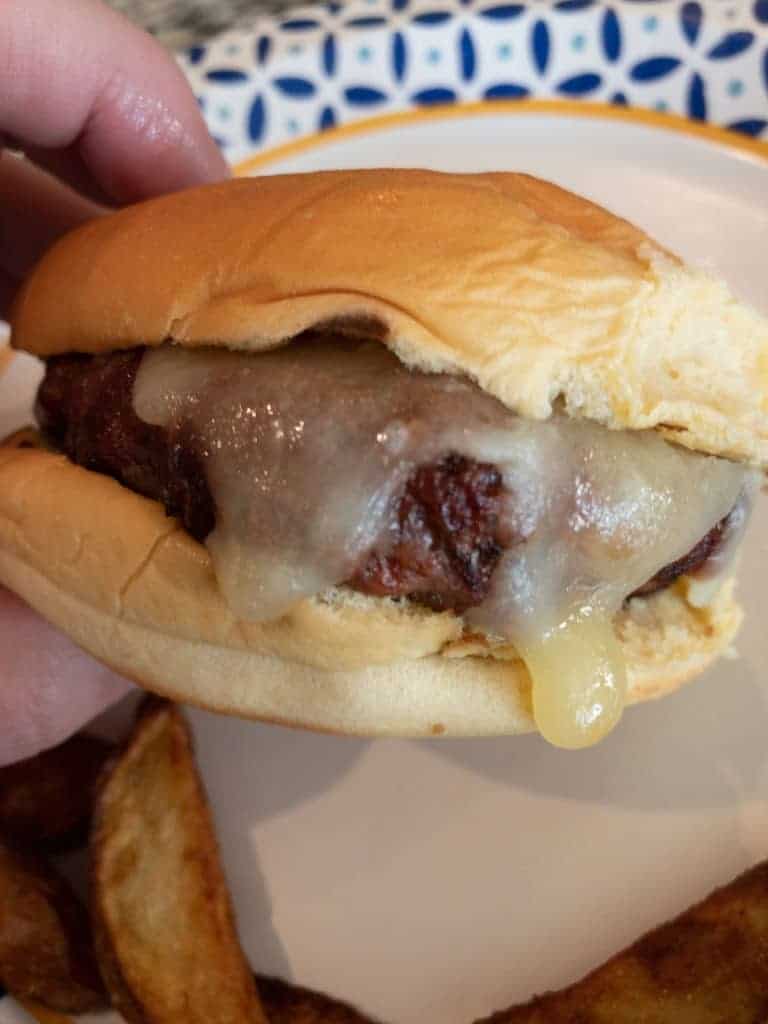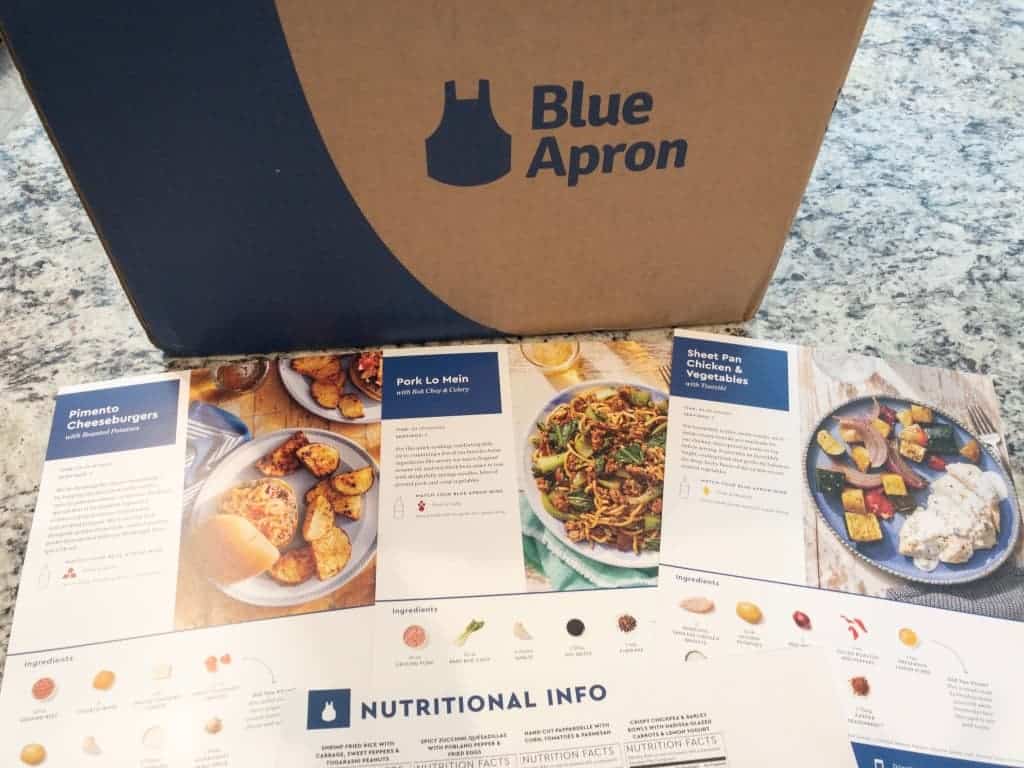 We first tried Blue Apron when our oldest was just an infant. He would nap and we would cook and feel like we were having a date – in the comfort of our own home.
But, then he got bigger, and pickier, and we had less time to cook or it would be just one of us cooking while the other kept the kiddo happy.
Over time, we tried a lot of different meal kits looking for that holy grail family kit. I shared our experience and top 5 favorites in this post, which included Blue Apron as one of the best.
So, I was completely stoked to get the opportunity to do a dedicated Blue Apron review when they offered to send me a box to write about.
#HeckYes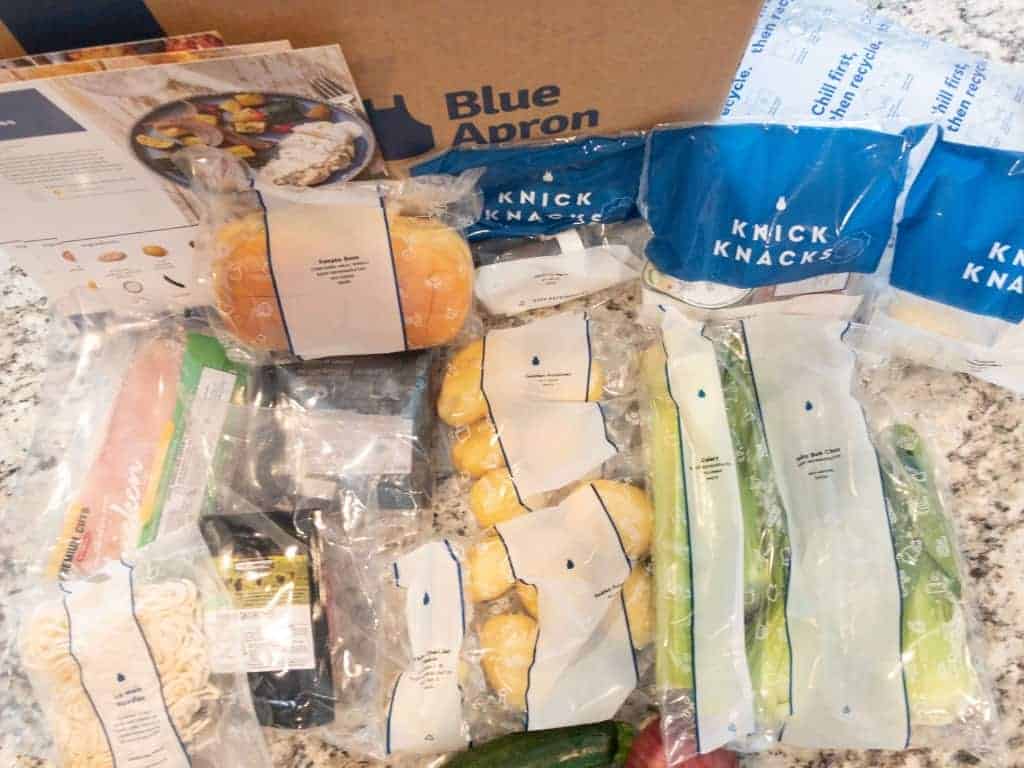 Honestly, getting the Blue Apron box again after such a long hiatus was so nice.
I have such fond memories of their delicious, innovative recipes and they also remind me of when my oldest was such a cute little baby.
#AWWW
Food really does have such a powerful memory connection, doesn't it?
Of course, choosing recipes these days isn't as easy as it was back then.
We have several kids to keep happy now and even less time to prep than ever before.
So, for this box we chose three recipes we thought would be adaptable to all five of us.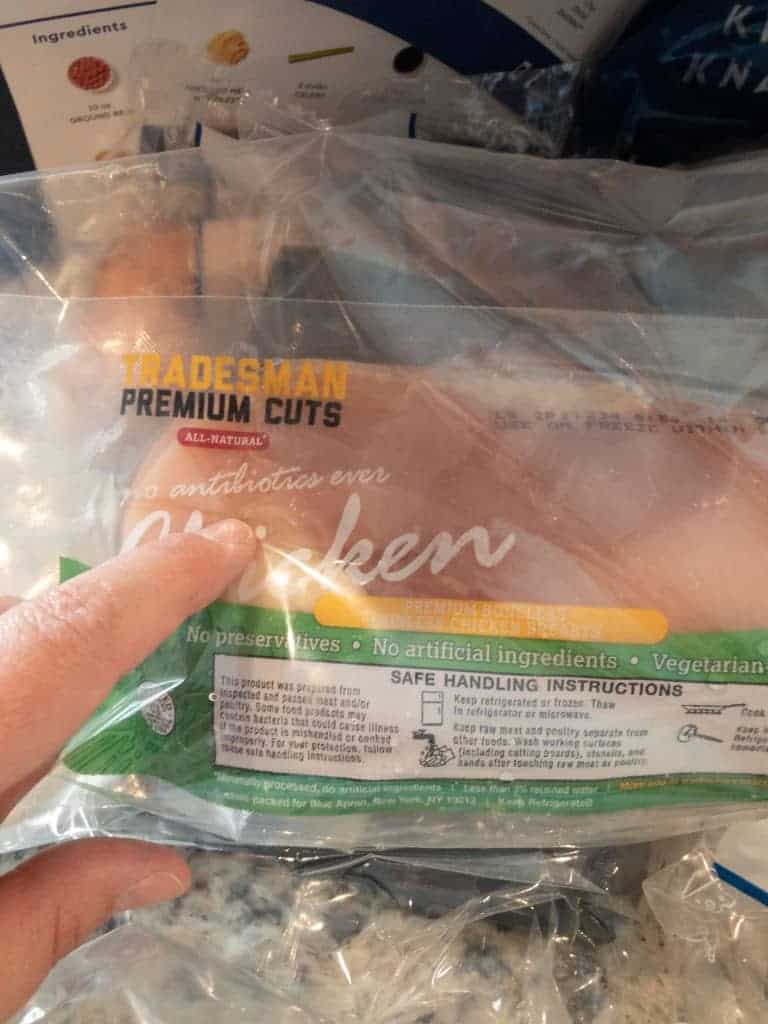 Something we love about the Blue Apron meal kit is how it comes with all of the ingredients for the recipes. You won't be running to the grocery store at 6pm to grab a couple of ingredients to finish the meal.
If you like to cook with a particular oil or salt and pepper to taste, you'll want these on hand, but other than that – the box comes ready for you to cook.
This is true for many meal kits, but if you are new to meal kits in general – it's worth mentioning.
Here are a few more benefits of a meal kit like Blue Apron:
Save Time: This includes less time finding recipes, less time meal planning, less time grocery shopping.
Try New Things: You'll get to try new recipes you may have not considered before or how to revamp old favorites with new seasoning or a delicious sauce.
Learn New Skills: Recipes might include a new technique that you can learn and then apply to other recipes
Use Exotic Ingredients: Some recipes will use exotic ingredients you may not get to cook with very often.
And, if you are a fan of eating grass fed, organic meats and other high-end ingredients, you'll be happy to know that Blue Apron sources only the best for their recipes.
Recipe 1: Sheet Pan Chicken & Vegetables w Tzatziki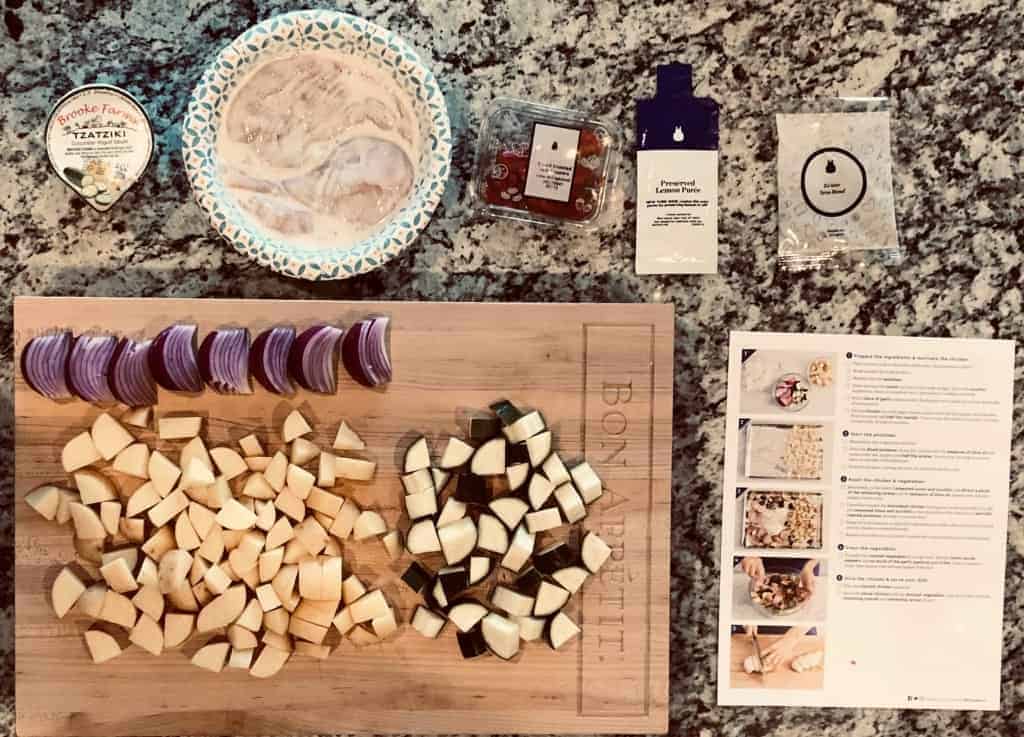 We made two recipes as one meal and it was plenty of food for 5 people. In fact, we had leftovers for lunch the next day.
The chicken with tzatziki sauce was definitely a new take on chicken for us and we loved it. We are huge fans of Greek cuisine and this was a creative way to integrate some of the flavors into an every day dish.
The potato and peppers side also had great flavor.
The kids all love chicken and potatoes and even though this incorporated new flavors, every one gobbled it right up.
#SCORE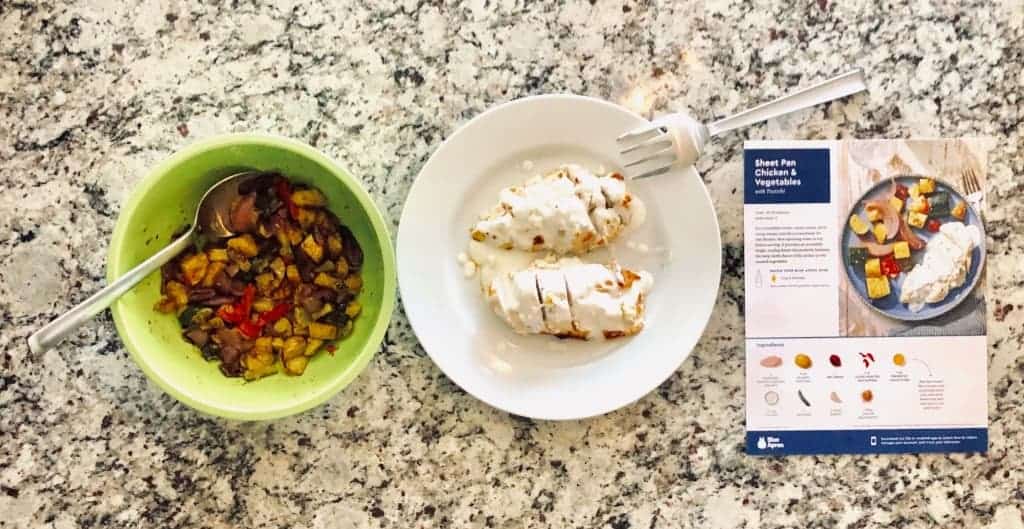 Recipe 2: Pork Lo Mein w Bok Choy & Celery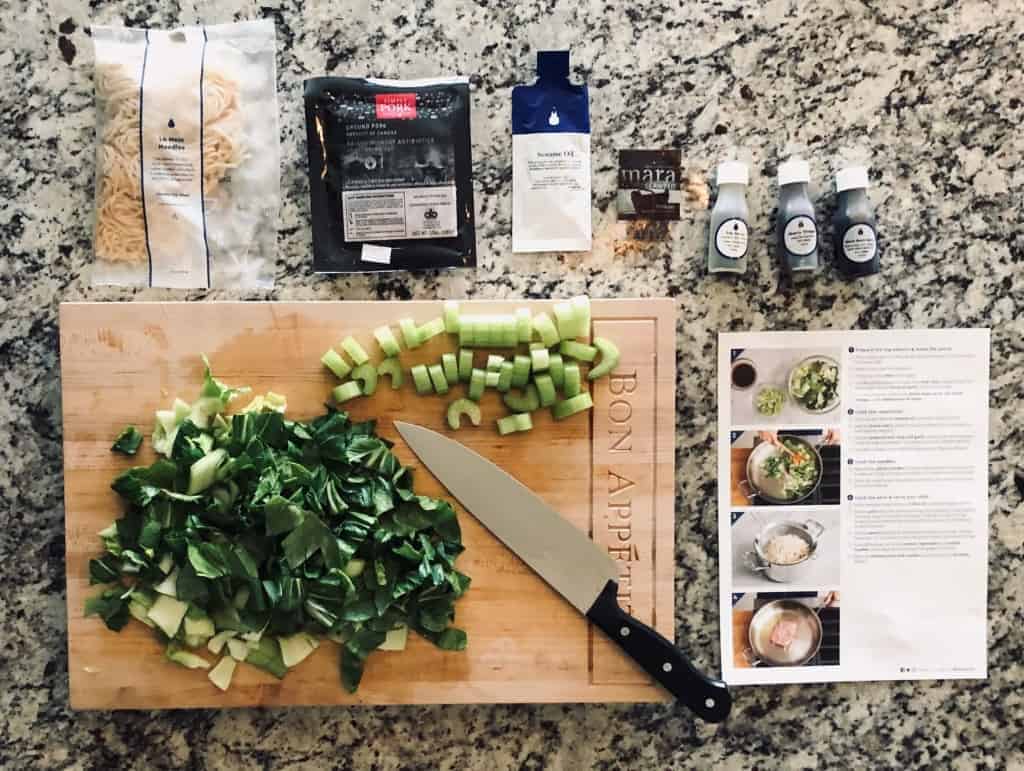 I picked this one because my kids love the noodles whenever we get Chinese food!
As I suspected, this one was a big hit!
I do not typically eat the noodles when we get them, but I made sure to try this one and it was delicious.
The use of pork gave it great flavor, too. We tend to gravitate towards chicken only, so this pushed us a little out of our comfort zone and was a nice change.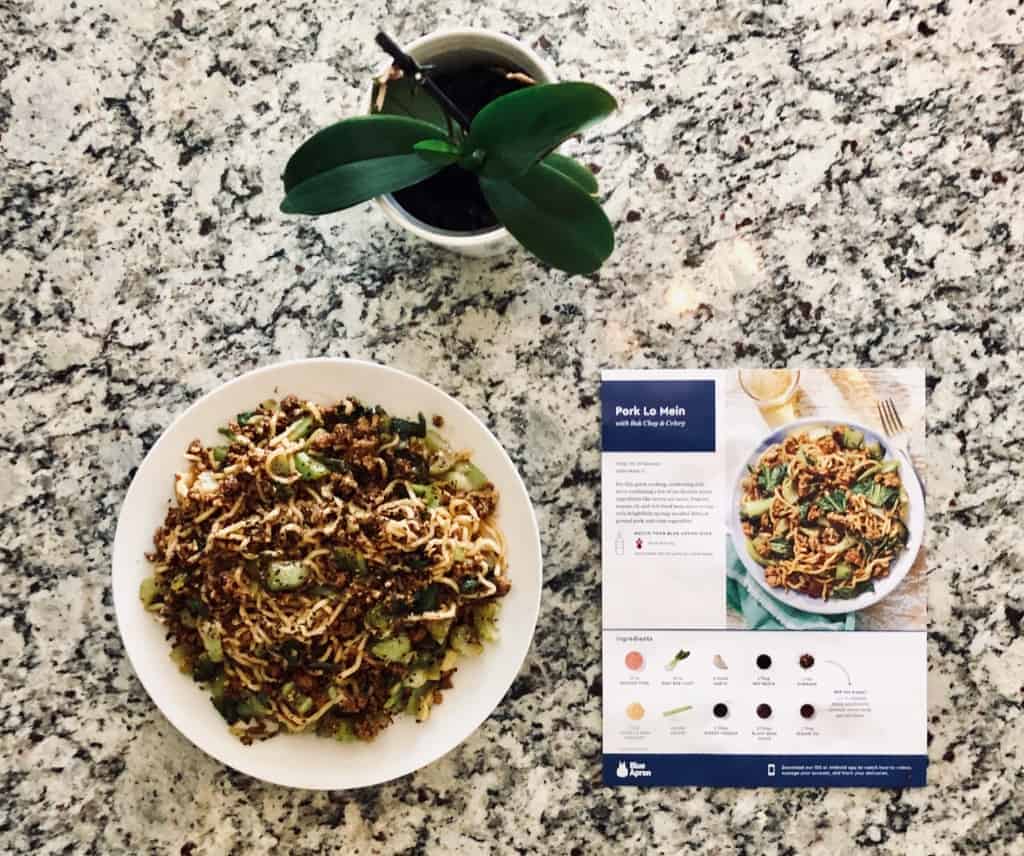 Recipe 3: Pimento Cheeseburgers w Roasted Potatoes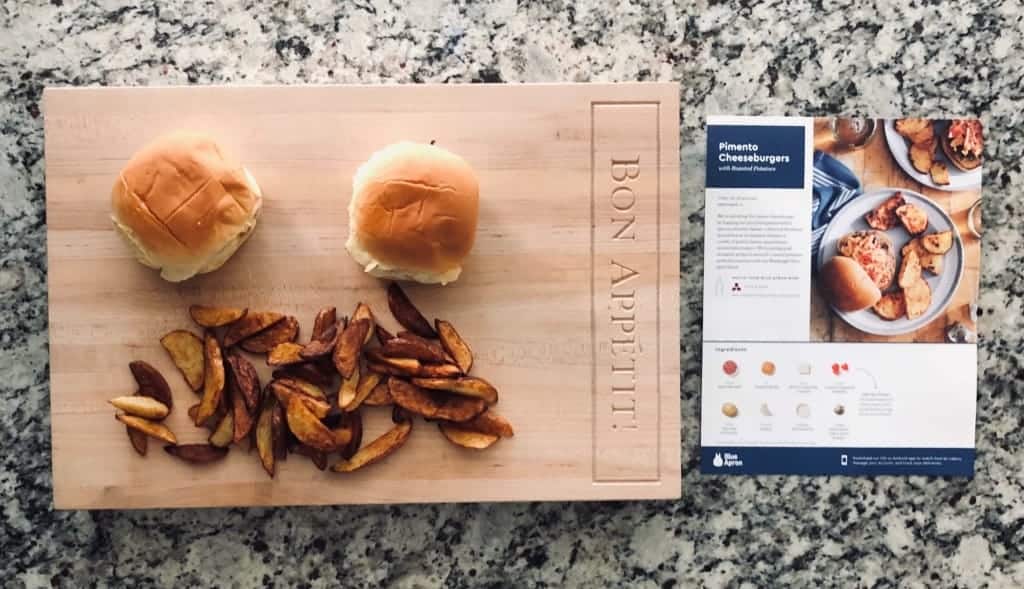 This was the last one we made and everyone's favorite.
The crispy potatoes were so good! We will definitely be replicating the potato recipe again.
The burgers were also a big win. My kids are the ultimate cheeseburger lovers and I was a little concerned about mixing up the typical burger recipe on them, but it didn't slow them down one bit.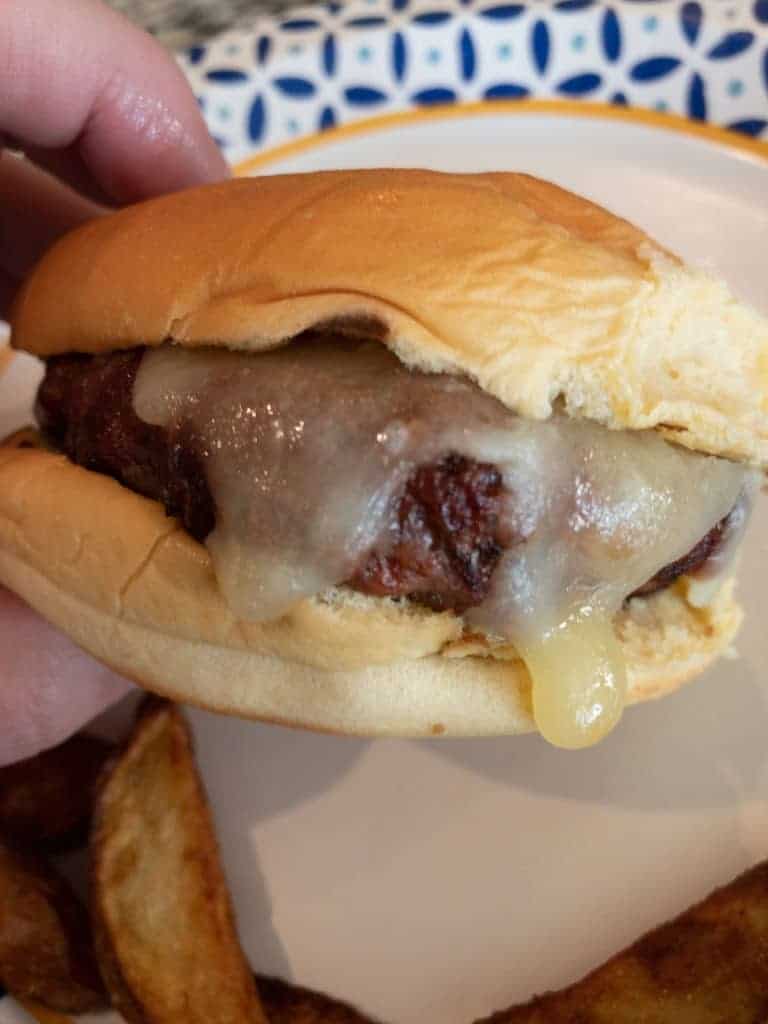 Overall, five stars.
****
Even though it has been a couple of years since we've gotten a Blue Apron box, it was every bit as tasty as we remember.
And, a meal kit that makes the whole family happy AND saves us time is pretty much the dinnertime holy grail.
Have you ever tried Blue Apron? You can go here to check out the upcoming recipes and see any current deals! This is an affiliate link, which means I'll receive a small commission at no cost to you. I only share products and companies I truly believe in.
Do you have any tips for simplifying dinnertime? Let us know in the comments below!
Have a fabulous day,
E