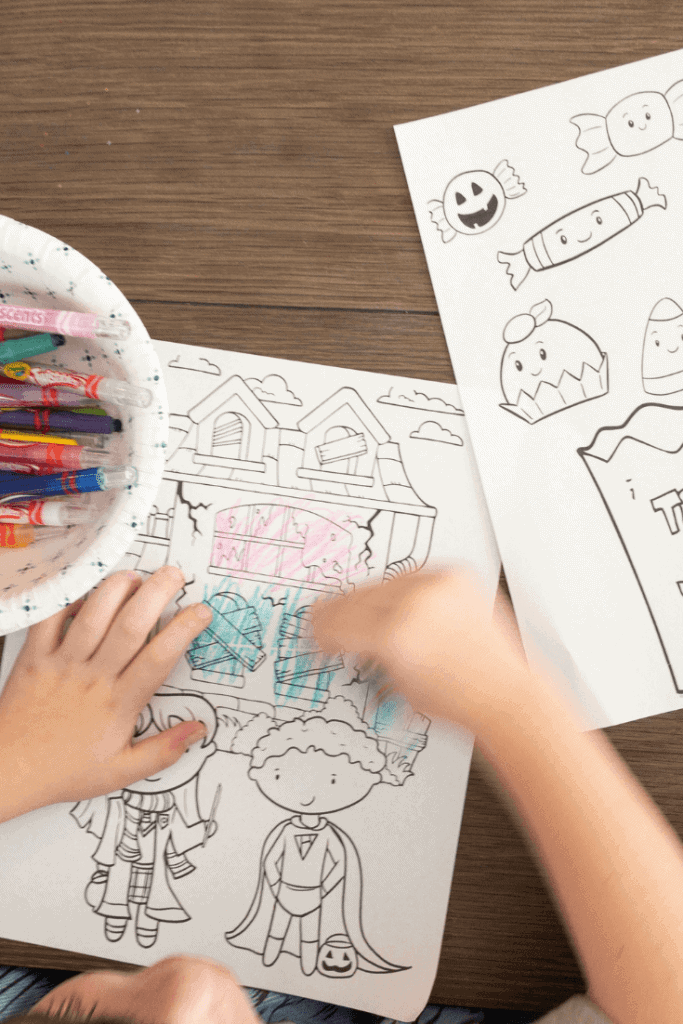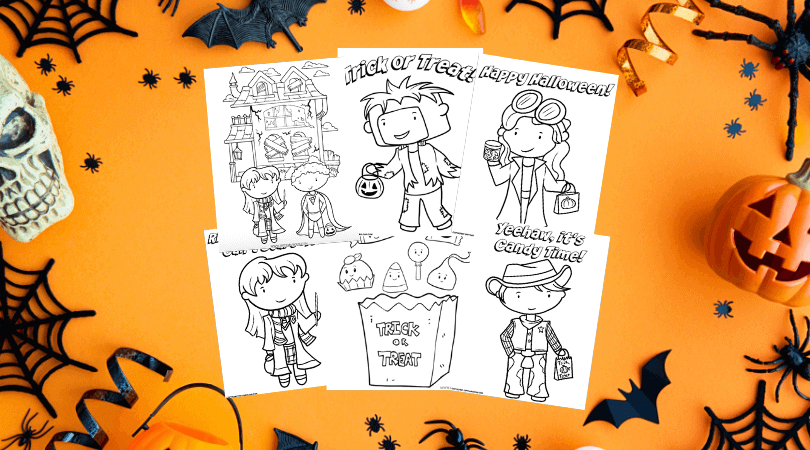 Maybe it's the teacher in me, but I just can't stop myself from looking for fun, themed activities for my kids.
So, when I was looking for adorable Halloween coloring pages and couldn't find that many, I sat down and started designing some on my own!
And, now, I'm sharing them with all of you – for free.
Because that's the kind of friend I am.
You're welcome.
How To Download the Halloween Coloring Pages: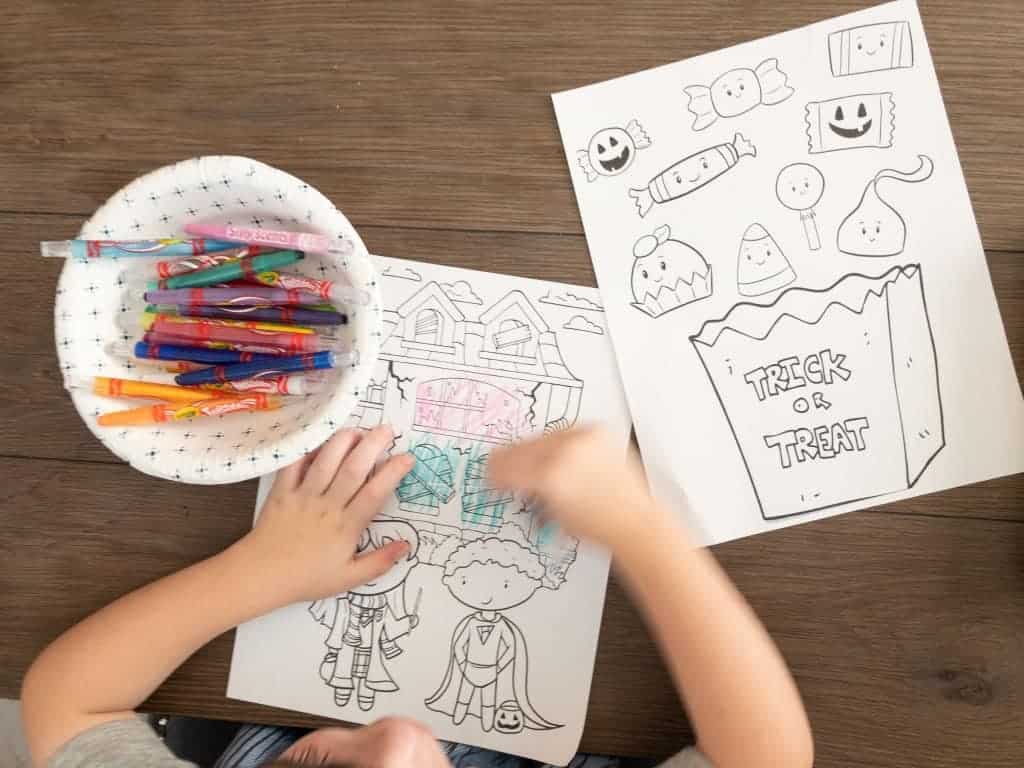 These coloring pages are ready to download and use.
Just click here to download. Then, print and color.
That's it.
Or, click on the image below to download: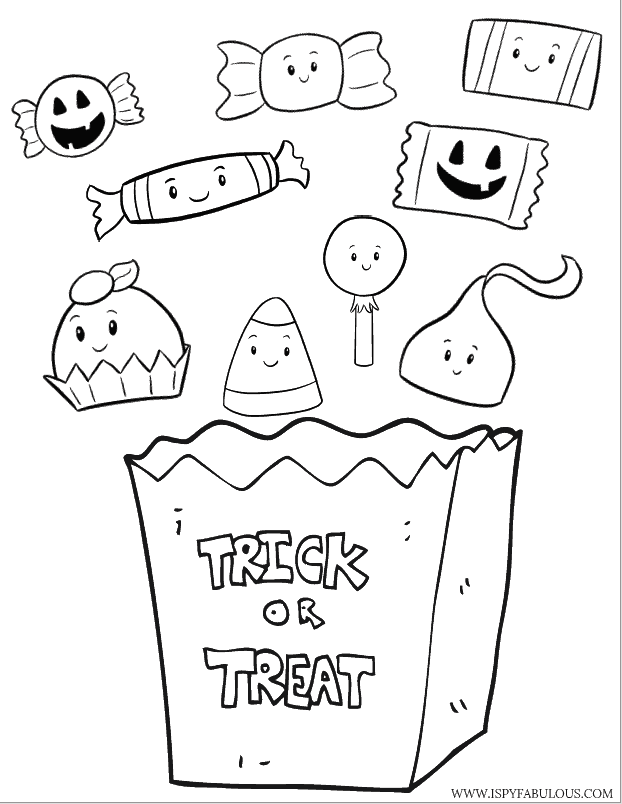 There are 6 worksheets total. So, print one. Print them all.
You do you, booboo.
My kids are loving these new scented Crayola crayons, by the way. Crayola didn't pay me to say that – I'm just a big fan, because they have great products. (That is an affiliate link, though. Keeepin' it real).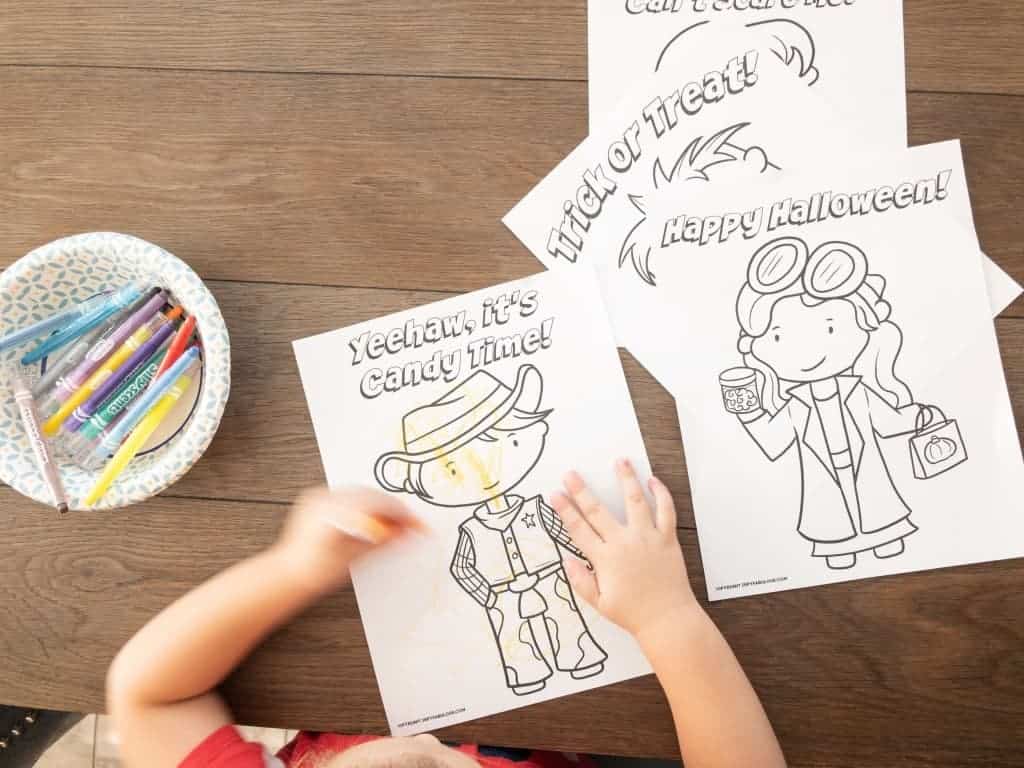 More Easy Fall & Halloween Activities for Kids:
The holidays are expensive enough – you need some free, easy, fun activities to do with your kids. I love this 31-day activity countdown for Halloween – with tons of great ideas you can easily do at home or on a budget.
Here are a few more fun posts with some fall and Halloween content I designed myself:
Do you have a favorite holiday tradition or easy activity for kids? Share it in the comments below!
Have a fabulous day,
E
PS. Download your 6 Halloween coloring pages here.