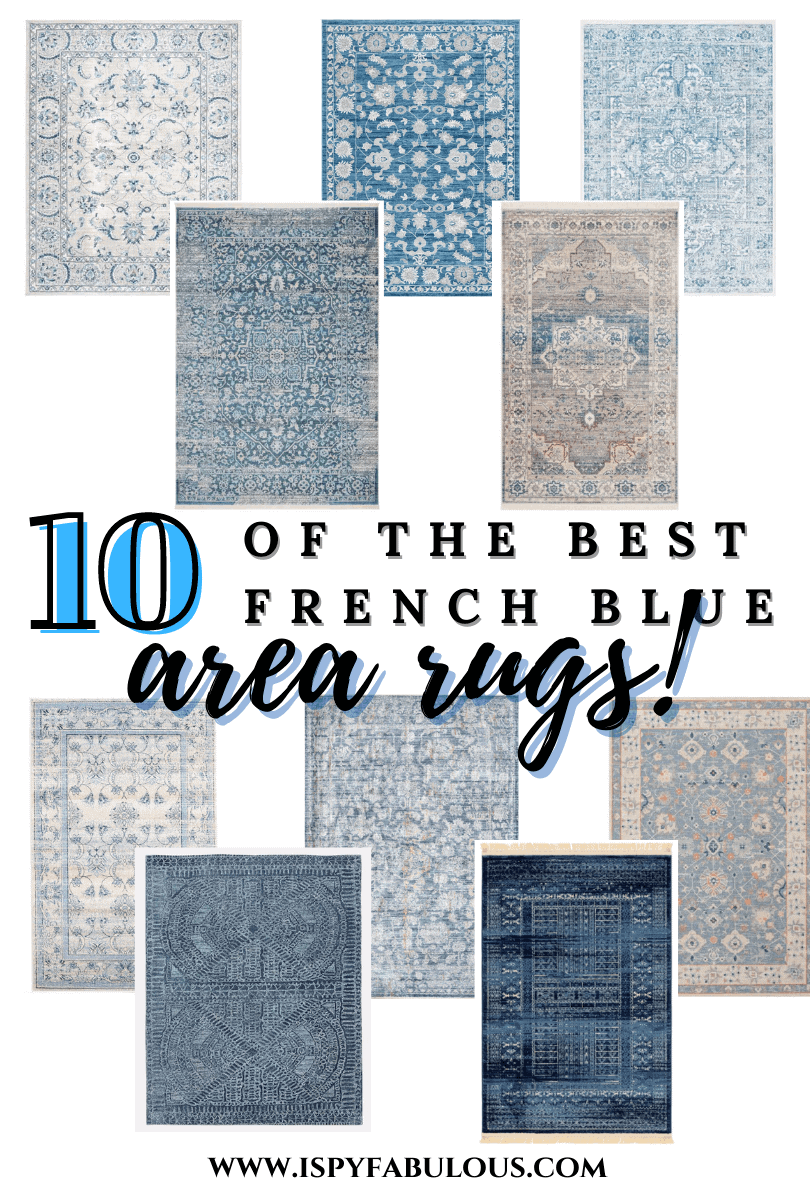 *Affiliate links are used in this post, which means at no cost to you, I may receive a commission if you make a purchase through my links.
Awhile back I wrote a post with some lookalike Caitlin Wilson rugs. I wasn't sure how many people were as obsessed with the fun and refined styling of Caitlin Wilson's designs as I am, but I shared about it anyway. The response has been consistently amazing!
But, while many of my readers have loved the fun, colorful dupes, there's been one rug that has been the most loved. This blue Durhan Oriental Rug – a french blue wonder that I have in my master bedroom and still love looking at every day – is the closest dupe I could find at the time for the sweet french blue rugs by CW.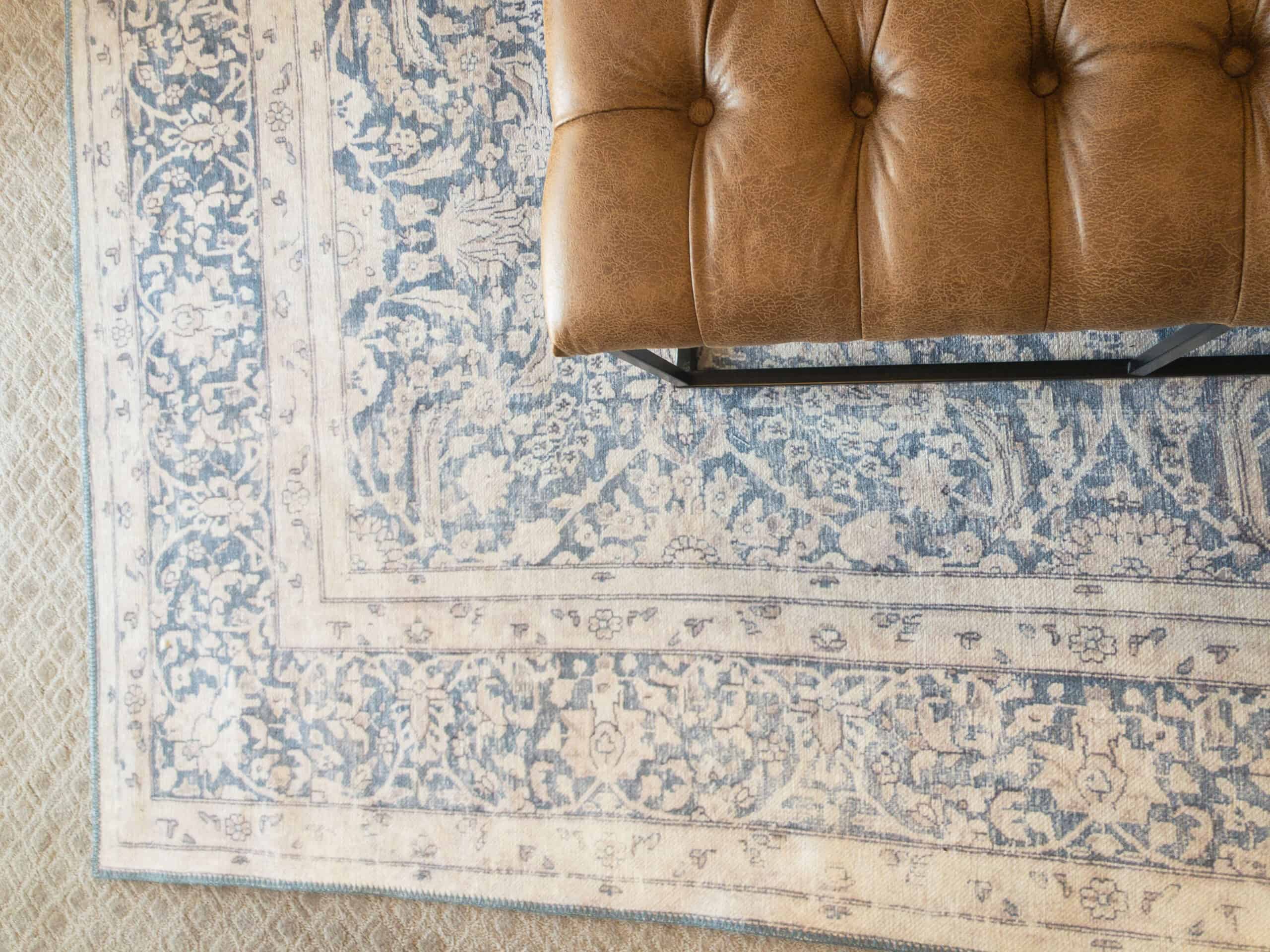 Since the gorgeous Durhan continues to sell out over and over, I thought it would be fun to round up a collection of 10 more area rugs that have a similar style or blue tone as alternatives. So, if you've been drooling over the Durhan, or even Caitlin Wilson's gorgeous french blue designs, maybe one of these will find their new home with you.
10 Best Blue Area Rugs: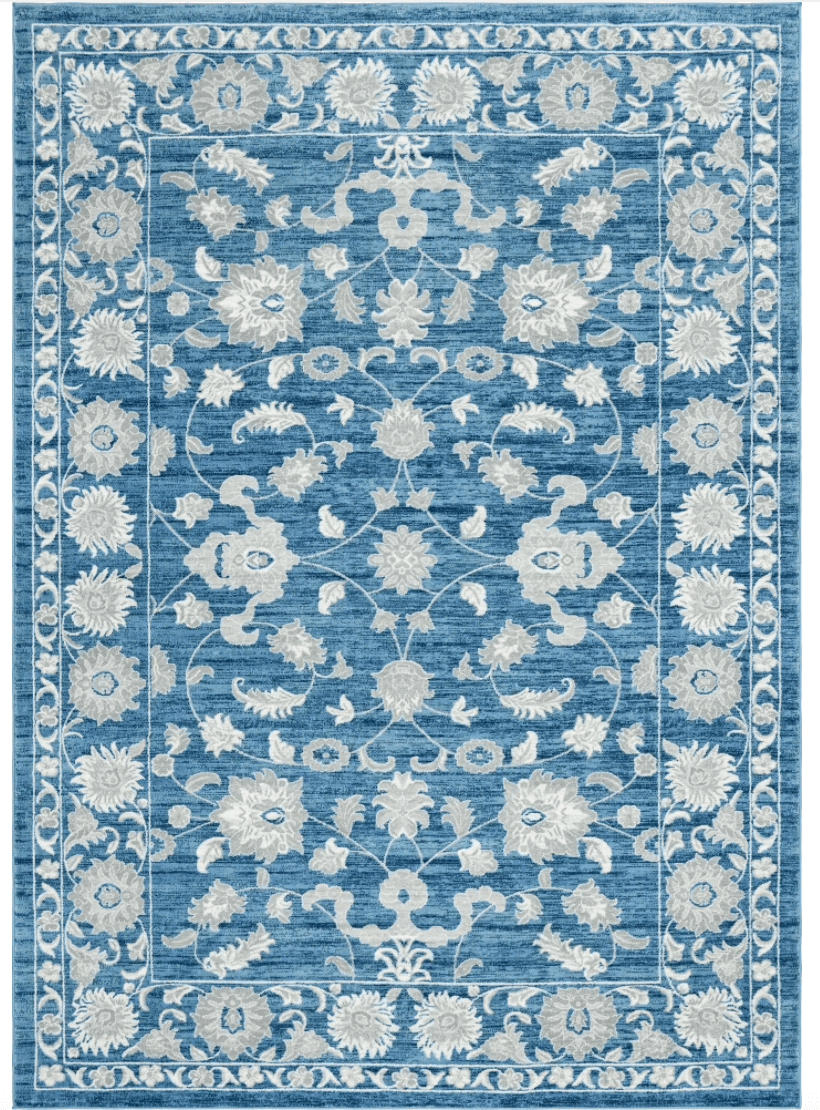 Love the design and mix of grays and blues in this rug. It's such a close dupe of the Emma rug by Caitlin Wilson.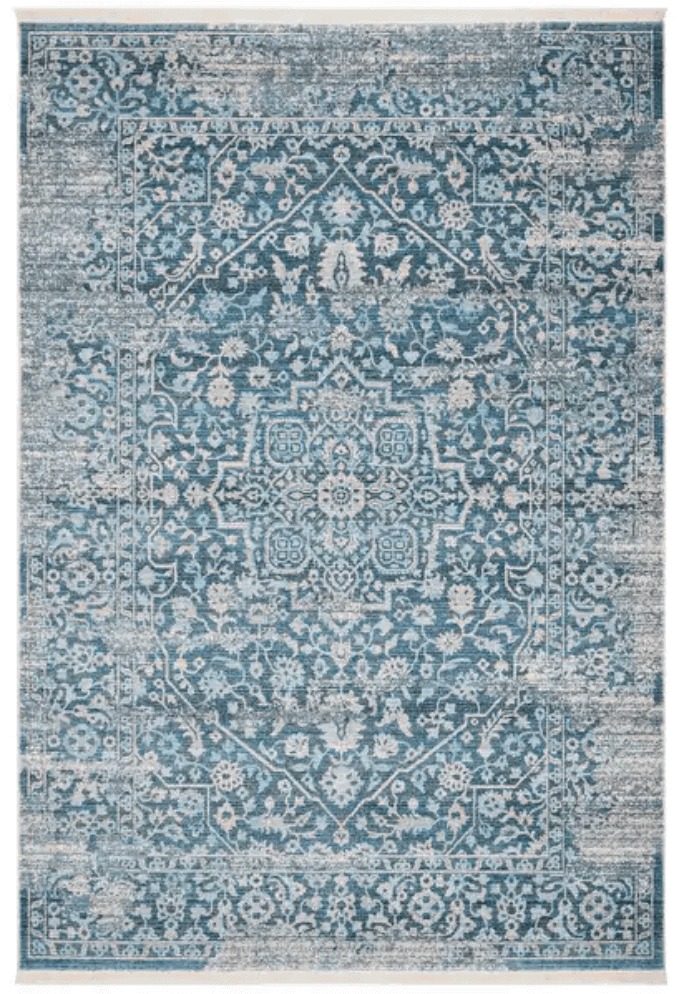 I love a rug with fringe. This vintage style rug is anchored with a more classic oriental design.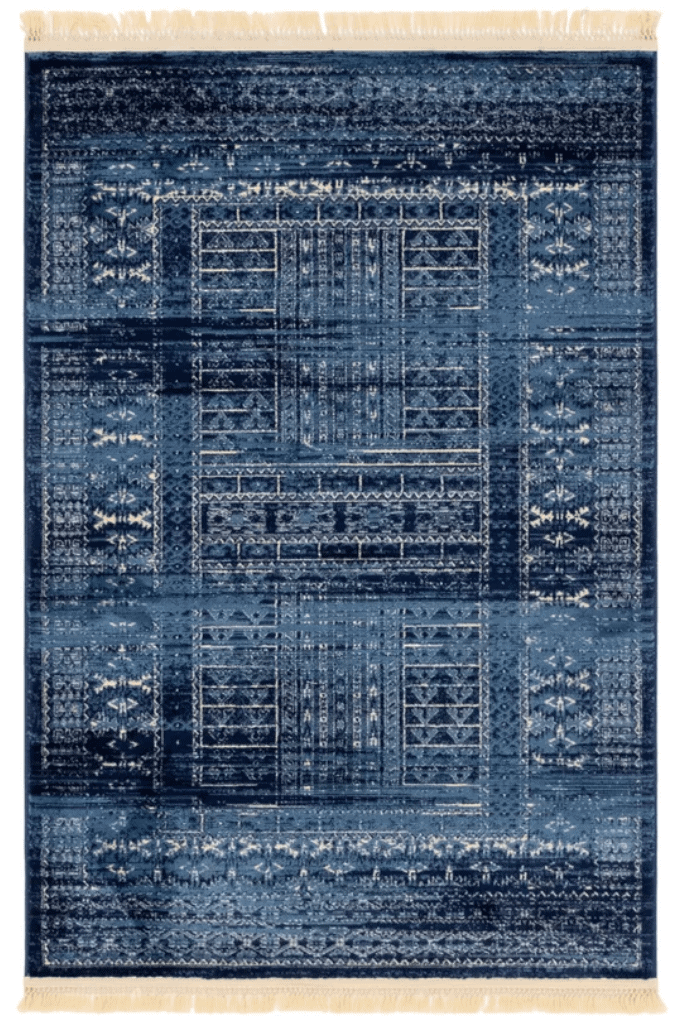 This deep blue rug is a favorite of mine. The longer fringe is the perfect contrast.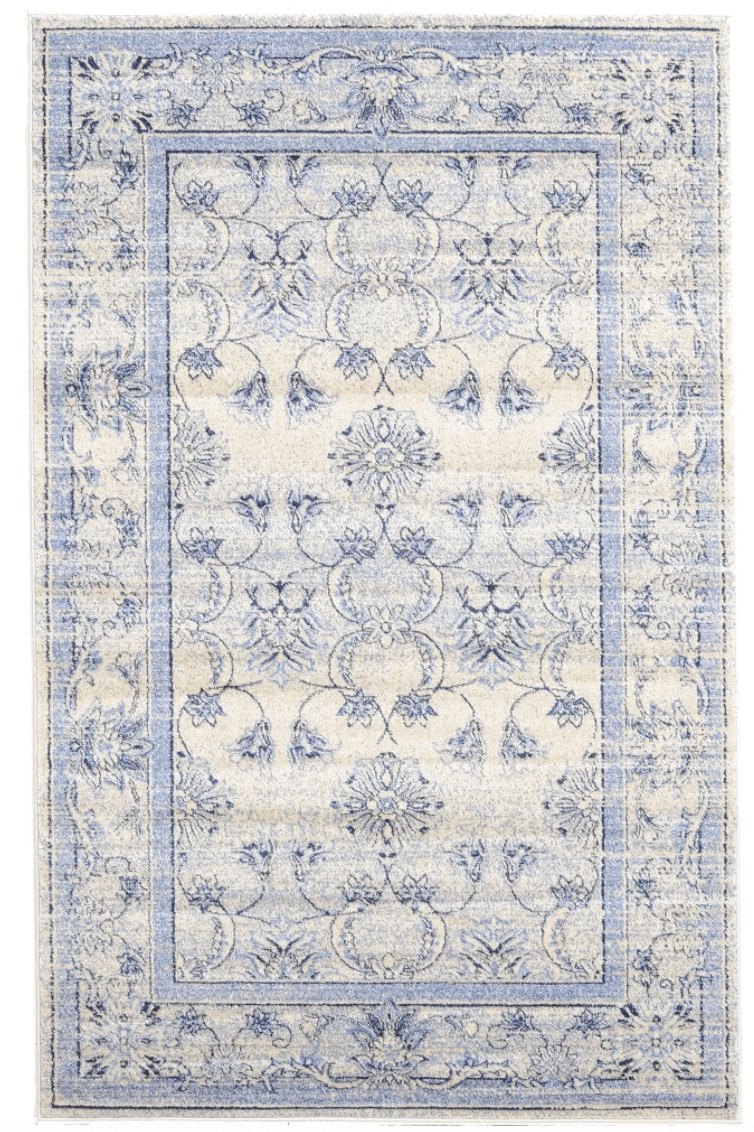 Love this lilac blue color and the combination of structured lines and soft floral designs.
The washed boho style and combination of blues, browns, beige and a terracota color would be the perfect anchor for a room with an eclectic style and mix of textures.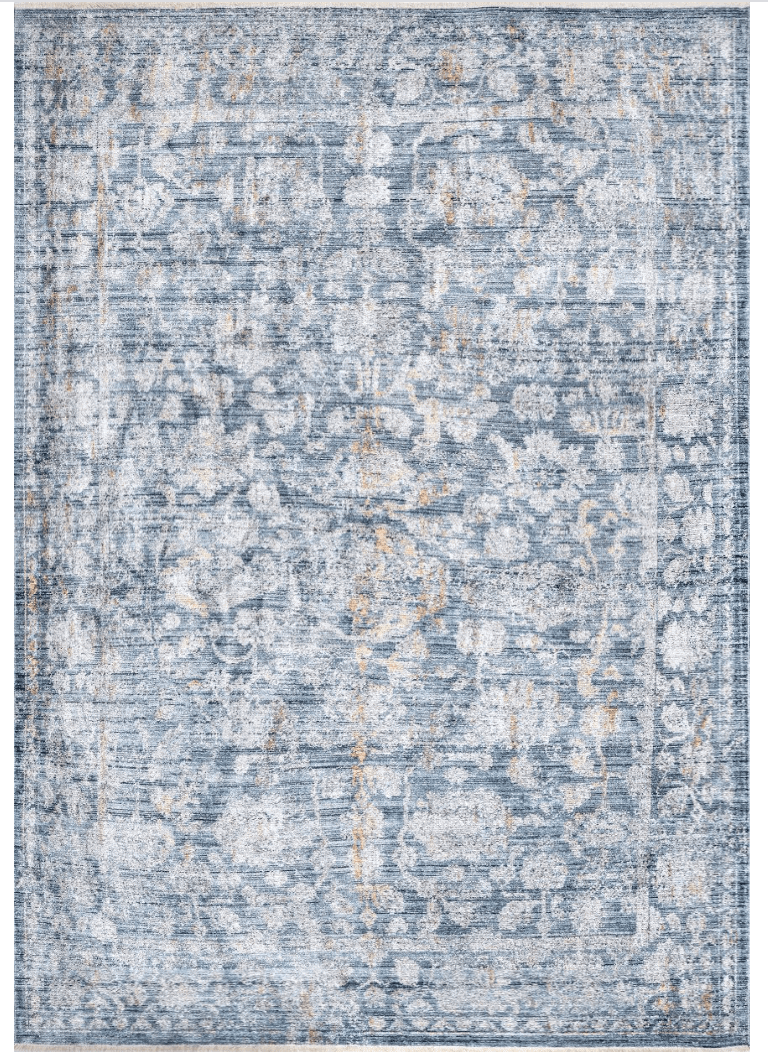 This rug has the same feeling as the perfect faded pair of blue jeans with some orange/yellow veins that give great contrast.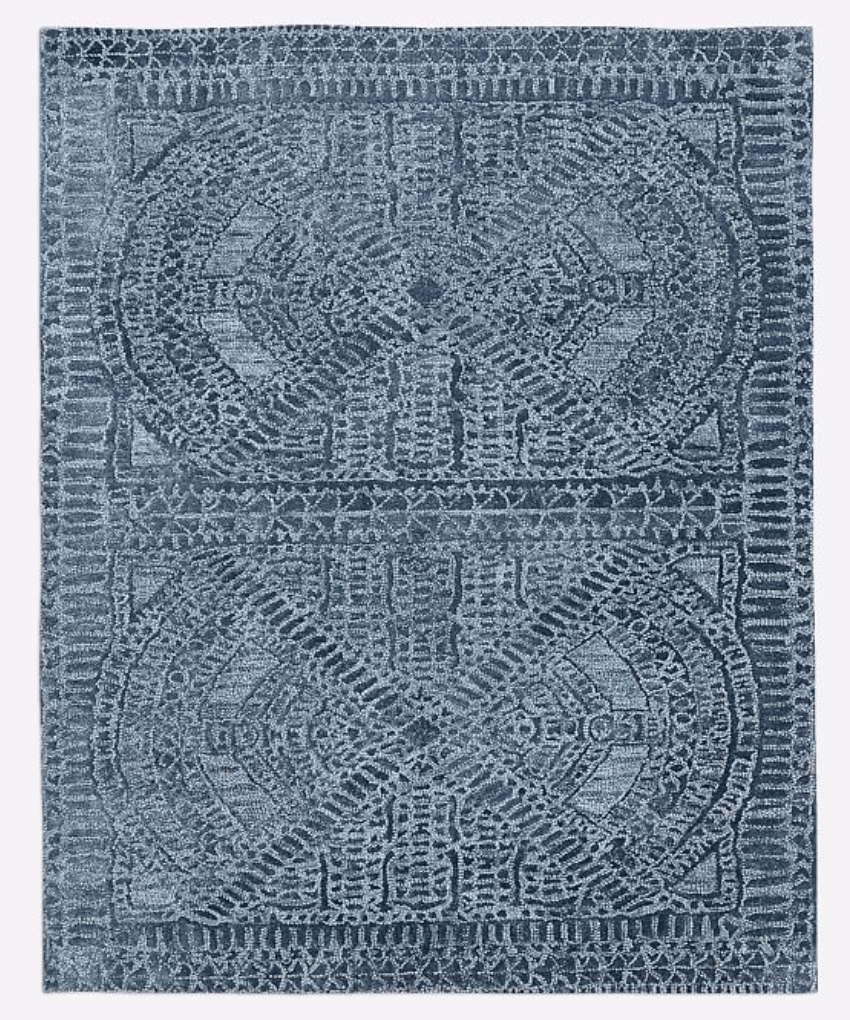 I'm always so impressed with the quality and designs by Williams Sonoma. This rug has such great texture and mix of geometric shapes.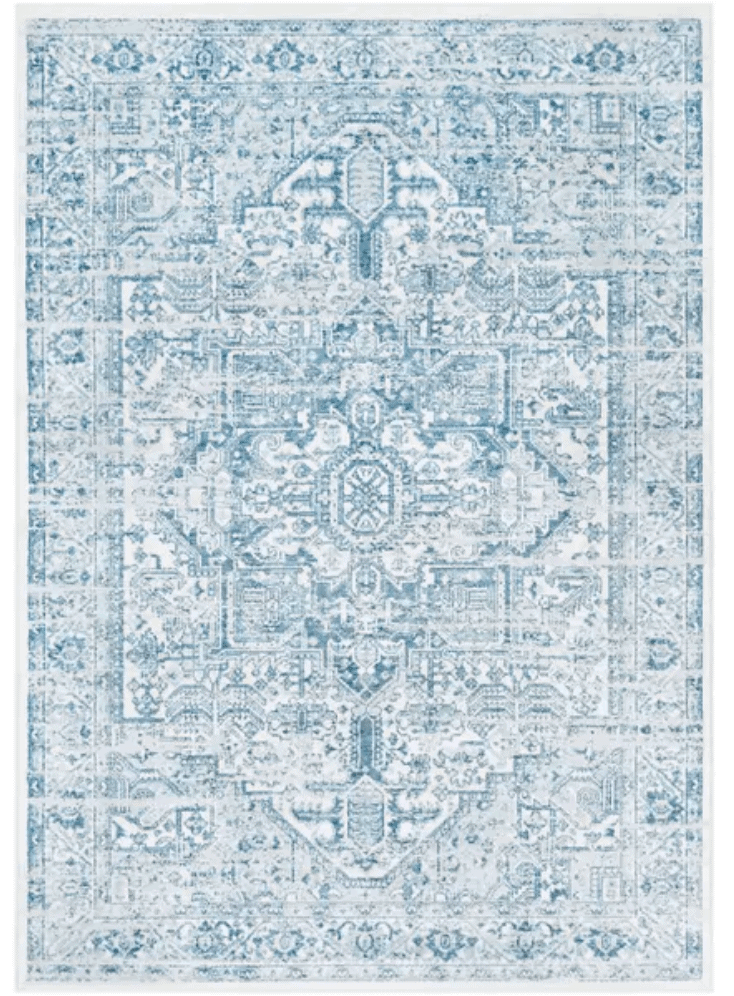 This slightly brighter, more aqua rug would add such brightness to any room.
I just adore this mostly gray rug with dark teal and navy colors peeking out of the intricate designs. It really flips the color story and makes it even more neutral.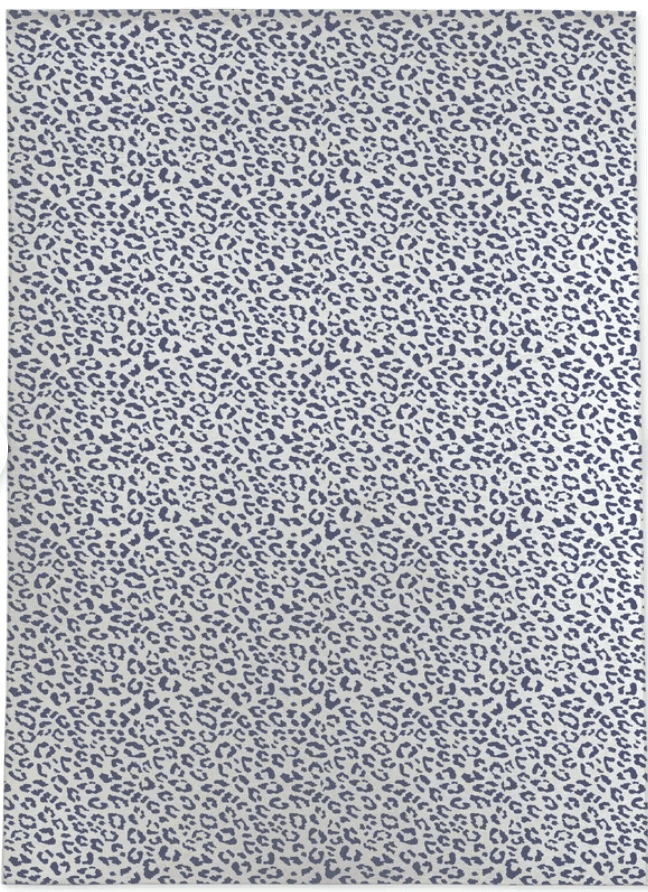 I also shared this one in the Caitlin Wilson lookalike post, but it's just so good, I'm sharing it here, too. I'm a big animal print fan and by making this leopard print navy, it makes it even more of a neutral, while still infusing tons of personality into a space.
The Original French Blue Caitlin Wilson Rugs:
If you want to see the original rugs that have inspired so many of these styles, here they are! As the proud owner of the navy Kismet rug, I can vouch for the incredible quality and stunning designs of these pieces. They are investments, but these are heirloom pieces that will last a long time.

*****
Which one is your favorite? I think area rugs can really add so much to a space and anchor a design story in a room. And, you don't have to spend a ton of money to get soft, gorgeous rug, either.
If you're still shopping for decor, you might also love these posts:
Have a fabulous day ,
E