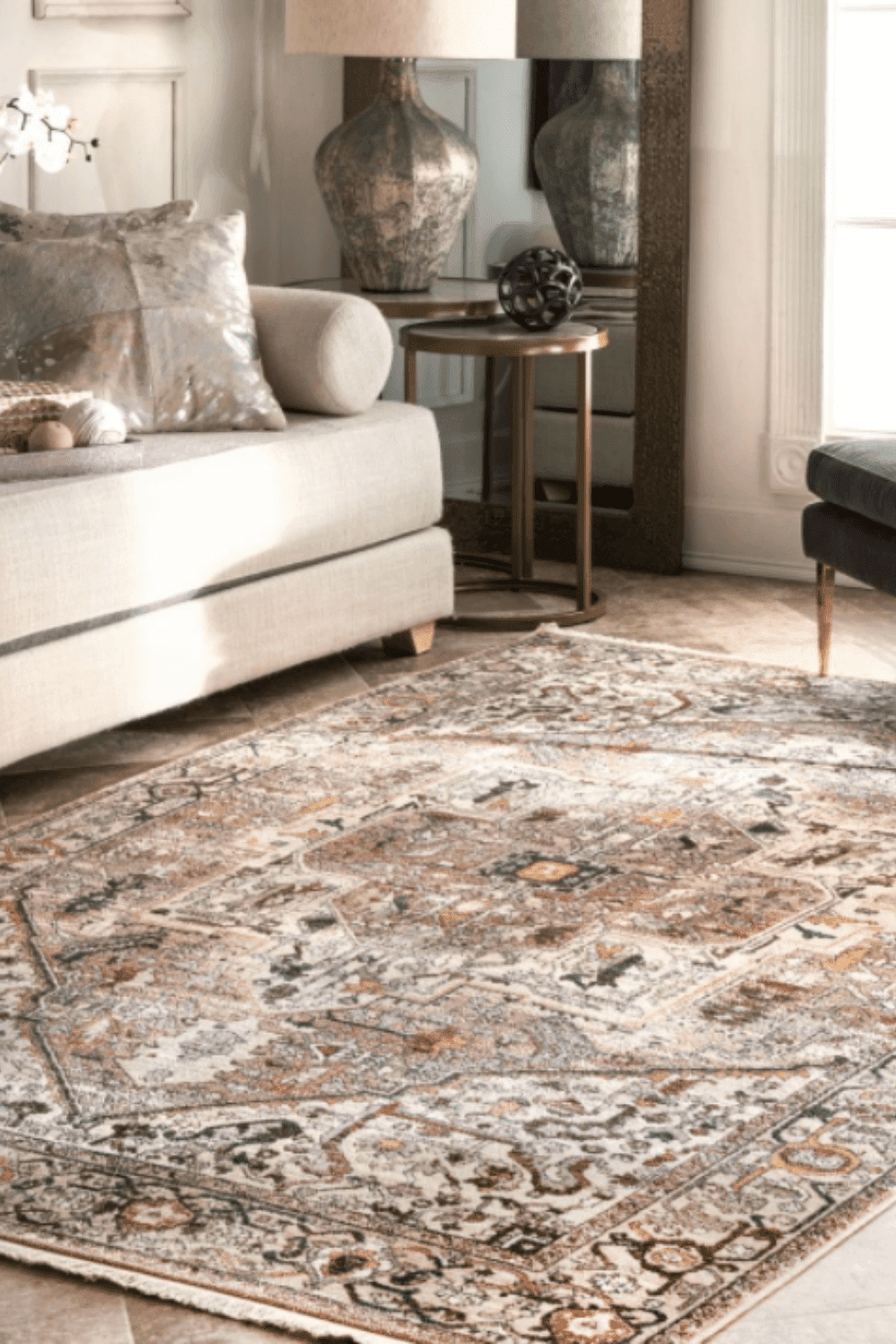 I am just a little bit obsessed with shopping for rugs. Sounds silly, especially since before I met my husband 10 years ago – I had never shopped for a rug in my life.
Then, I moved into his house that was wood floors top-to-bottom and got tired of cold feet and hard floors real fast. Enter: the magical solution of the area rug. With so many choices in color, design, material, size and price – it was a design wonderland I had never ventured into before. To me, it was like a giant Toys 'R Us for grown-ups, full of easy and affordable ways to transform a space. Since then, I have purchased dozens of rugs and learned a lot about how to choose the right rug for the space (without going broke!).
Why Neutral Area Rugs:
For my most recent room transformation, where I am turning what was a baby nursery into my new office (yippee!), I definitely found myself drawn to warm, neutral rugs with beautiful patterns and fringe. Since I love to infuse color into a space in many ways, I tend to be drawn to more neutral area rugs that can handle my constant fidgeting with things like decor and throw pillows. Not always, of course. I also have a soft spot for fun and vibrant rugs, like the ones from Caitlin Wilson (or similar lookalikes). See below for my favorite Caitlin wilson rugs in my casita: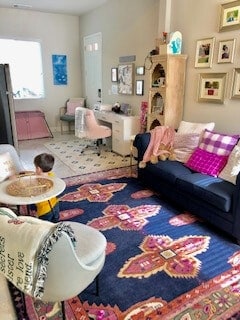 While I have already made my choice and am 100% in LOVE with it, I thought I'd share the other rugs that ended up high on the list for the perfect neutral area rug. These all happen to be from RugsUSA, where I bought my new rug, but they didn't sponsor this post. These are affiliate links, though, because I do shop RugsUSA and love their fast shipping and great customer service. See my new rug in this image from RugsUSA (I'll update with actual pics from my office when it's finished!):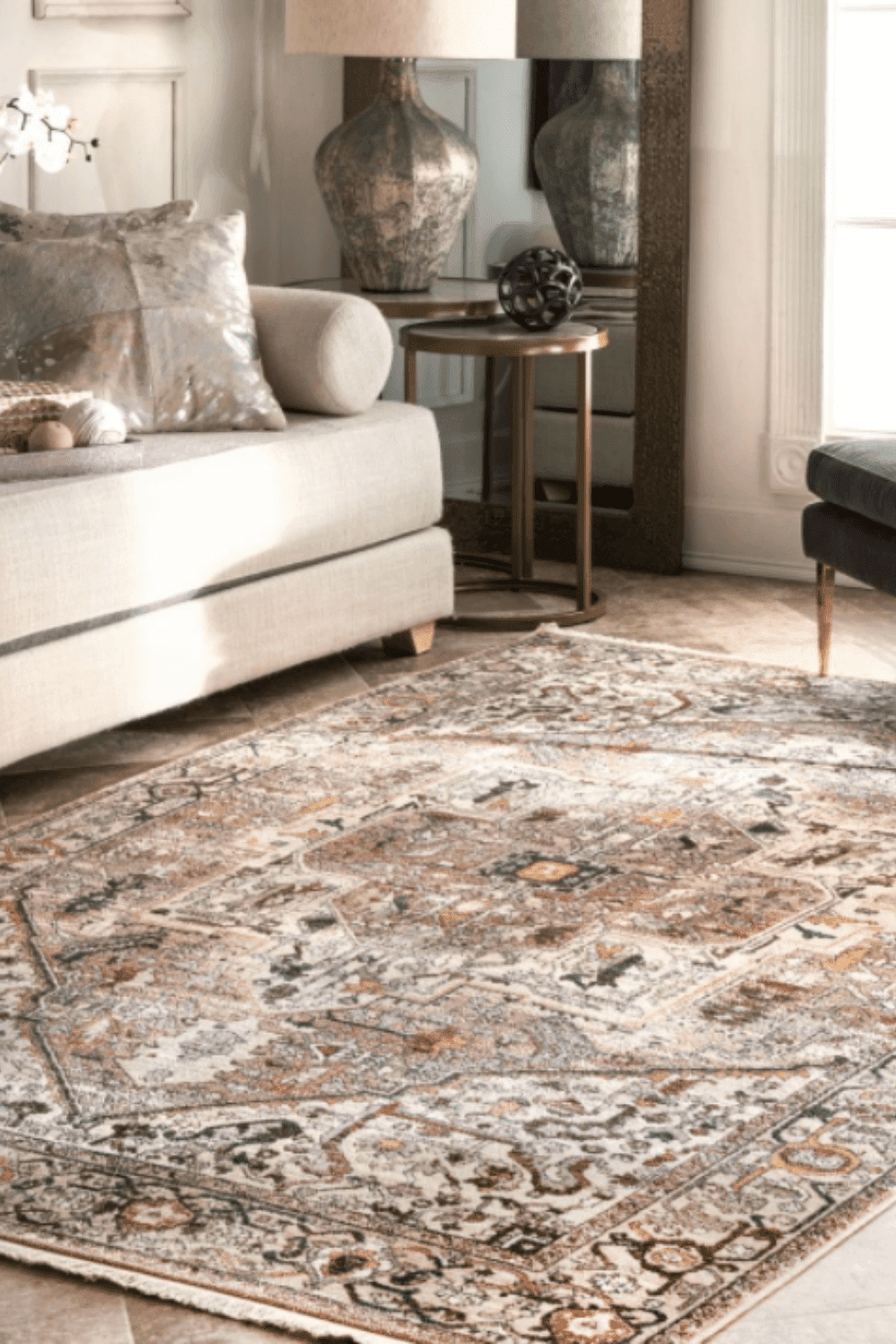 Gah! I love it! It's even more beautiful in person! Now, let's go shop for some rugs!
20 Gorgeous Neutral Area Rugs:
All of these are so beautiful and would anchor a room with just enough pattern and color, while still allowing a lot of options for furniture, walls and decor. Here are the first 10 for you to scroll through and pick your faves!

I wanted to show you this one up close, because it is SO good: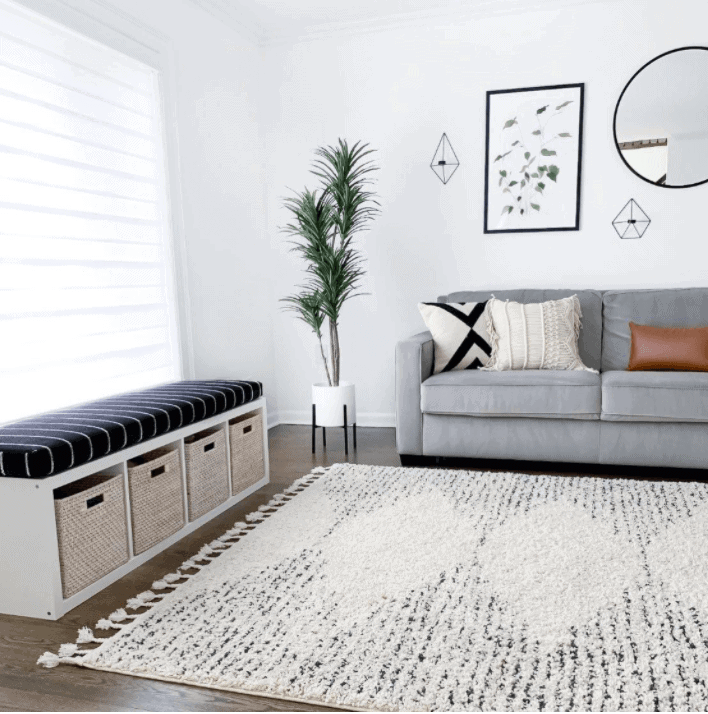 Looks much more expensive than it is, too! And, speaking of super chic, yet affordable, take a closer look at this one: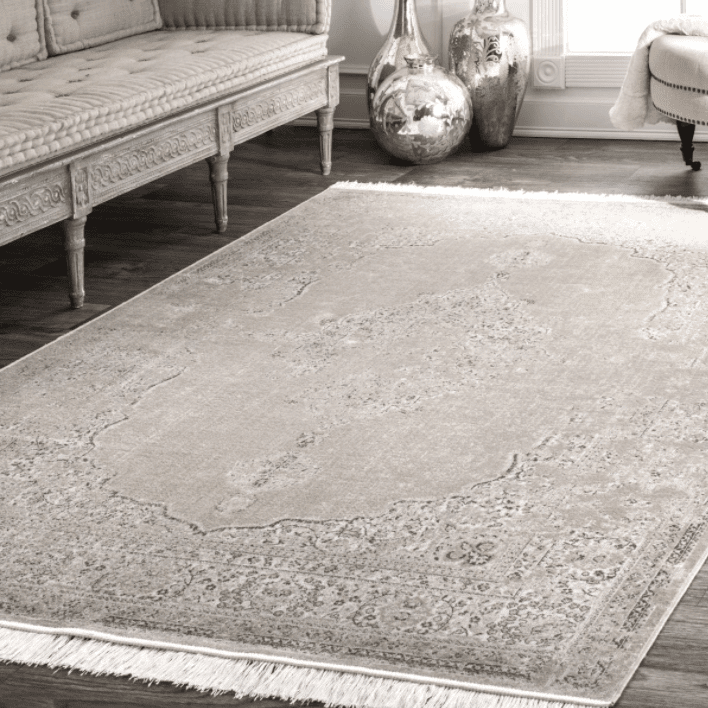 This was such a close contender for my office! I love it so much!
More Neutral Area Rugs: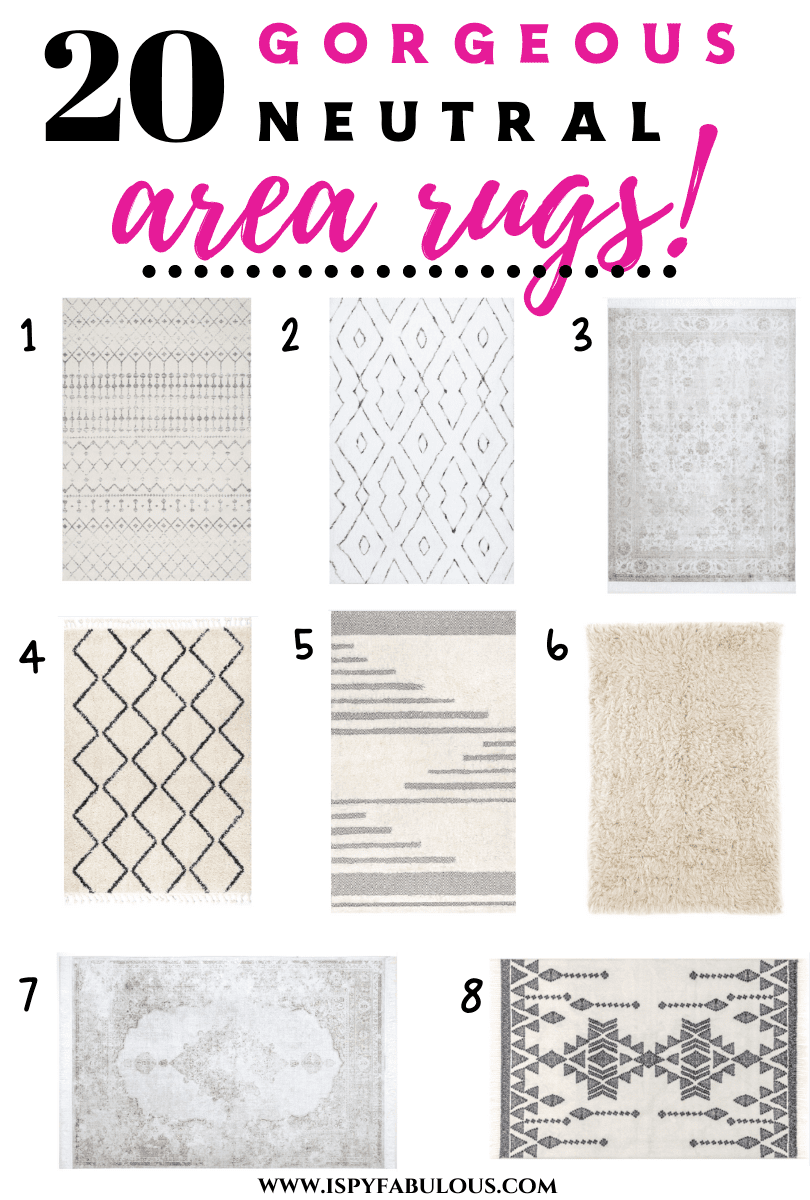 So gorgeous! All soft, showstopping neturals! Here's links to 10 more:

How To Choose an Area Rug: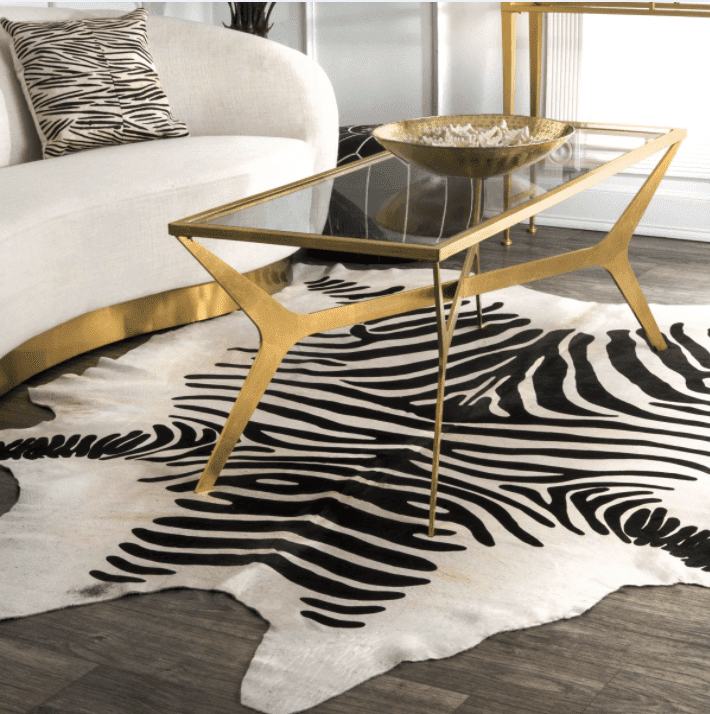 When choosing an area rug for your space, there are a few things to think about.
Shape: Look at the room and ask yourself what shape will look best with the room and furniture.
Size: Usually, bigger is better. If you carpet, you can layer a flokati or a fun faux animal skin for texture, pattern and visual interest. I'm a huge fan of adding a faux fur rug. They are so soft underfoot.
Color: Decide if you want to go warm (beige, taupe, cream) or cool (grays, whites, etc.). You can mix and match them in the same room and I do love gray and beige together, actually, but the rug will be a big statement, so that might shape the dominant tone in the room.
Material: More affordable rugs are not often hand-woven. Some are even printed. I like to usually go for something super soft underfoot, fringe is usually a big "yes" and machine made is fine if I'm trying to save some money. Sure, we have a family heirloom rug that is striking – but we couldn't afford another even if we wanted to.
Price: Give yourself a budget. You can get a 8×10, machine made rug that will be beautiful and last for years for under $1000, or even under $500, for sure. So, you don't need to break the bank for big style. Also, if you have kids and/or pets, paying less will mean less guilt when you just need to toss it in a few years and grab something else.
*****
Do you love shopping for rugs? Have a favorite rug you'd like to mention? Share it in the comments below.
I hope this collection of neutral area rugs has sparked some ideas for your space! Inspiration photos are always a big help, too, when choosing a color story or design direction.
If you're looking for more decor posts, you might love some of these:
Have a fabulous day,
E