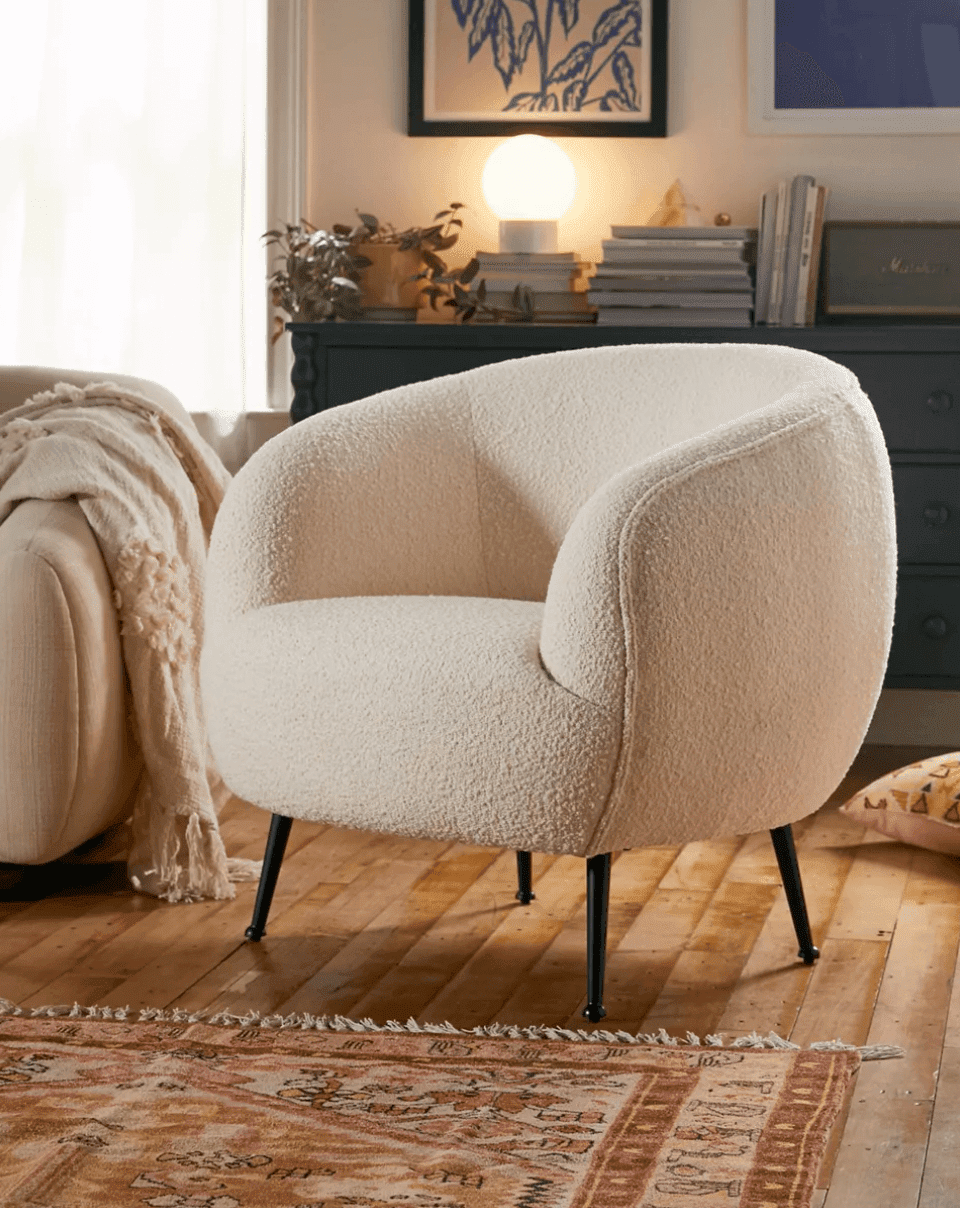 Boucle is back baby and it's having a moment. So, if you've been thinking about adding a little more boucle to your life, now is the time!
I've been seeing all sorts of boucle chairs popping up and for good reason: they look like a giant hug that you can sit in. And, while some are big bucket seats that will add much needed softness to more modern spaces, others are a bit more refined in their designs, while still screaming at you to grab a blanket and come sit down. I can see boucle chairs working in so many different spaces and am currently dreaming up ways to add one to my office nook.
So, I thought it would be fun to round up all the best boucle chairs I've been finding in one place so you can score the perfect boucle chair of your dreams.
Fair warning that the CB2 chair on this list continues to sell out, but sit tight, it comes back in stock.
Let's check out the cutest boucle chairs on the market! Also know that affiliate links are used, which means at no cost to you, I may receive a commission if you purchase through my links!
The Best Boucle Chairs:
The chair; the movement. The Gwyneth is hot, hot, hot and it's popping up everywhere. It's understated, yet super cool. Chic, but cozy. It's all the things and people are going gaga over it.
Available in two colors, white and black.
Price at time of posting: $999
This one is my personal favorite. I just love the lines and the adorable little legs. UO does such a great job. I absolutely love their take on the arched cabinet, too, which I share in this post.
Price at time of posting: $499 (which surprises me, it looks much more expensive)
This one is chair and art. Just look at the lines of this one from the side: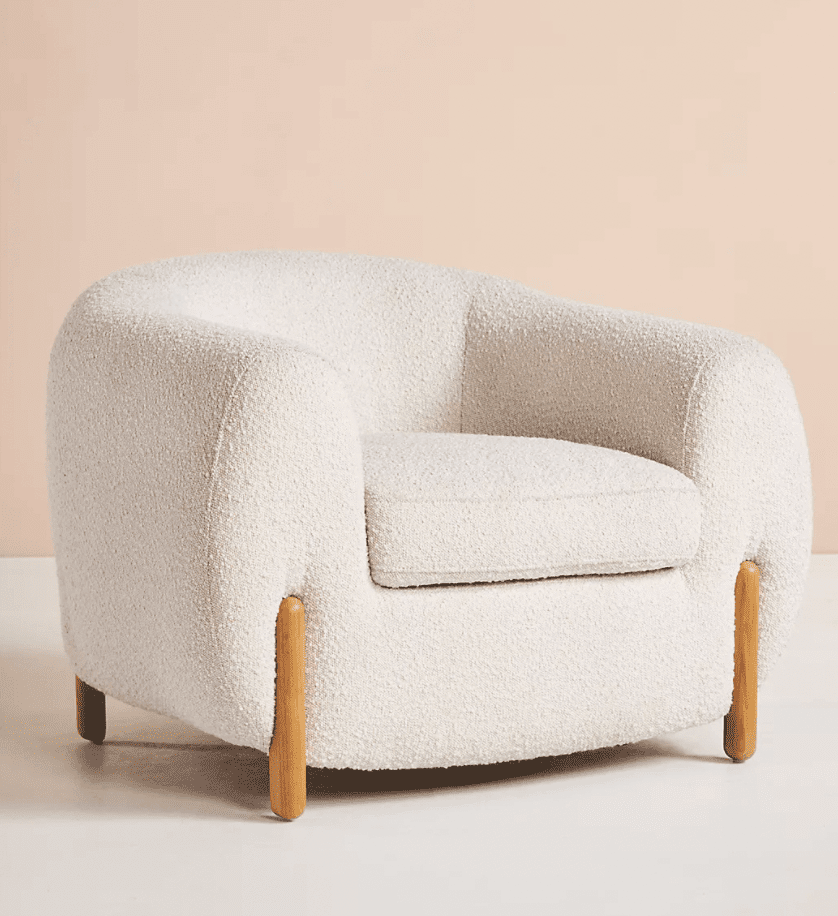 It's so good.
Price at time of posting: $998
The most affordable on the list, this boucle chair looks like an accent chair with a little something extra. This design is not going to push you as far outside your comfort zone as some of the others and that might make it the perfect fit.
Price at time of posting: $235
Target coming through with their own version of the boucle chair. Keepin' us all in style without draining our pocket books. Well, actually, they do drain my pocket book, because I spend so much money there, but that's not the point. The point is this boucle chair is a score at $300.
Price at time of posting: $312
I feel like this one is a really close dupe for the CB2 and that might be why the ivory is currently sold out. The gray is also very chic, though, and shouldn't be discounted. The barrel shaped chair design just beckons you, doesn't it?
Price at time of posting: $585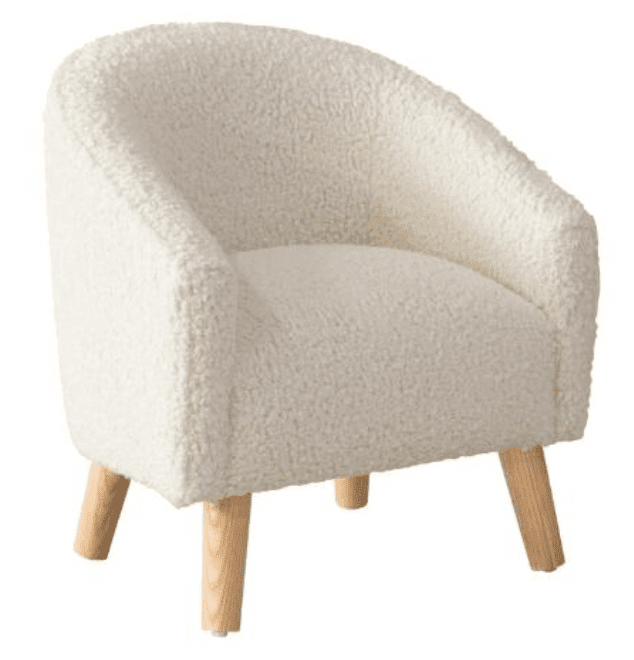 Want your special snowflake's play room to look like a miniature version of your living room? Snag these adorable kid's boucle chairs for them!
Price at time of posting: $399
More Home Decor Inspo:
Hope you found something you love!
Have a fabulous day,
E