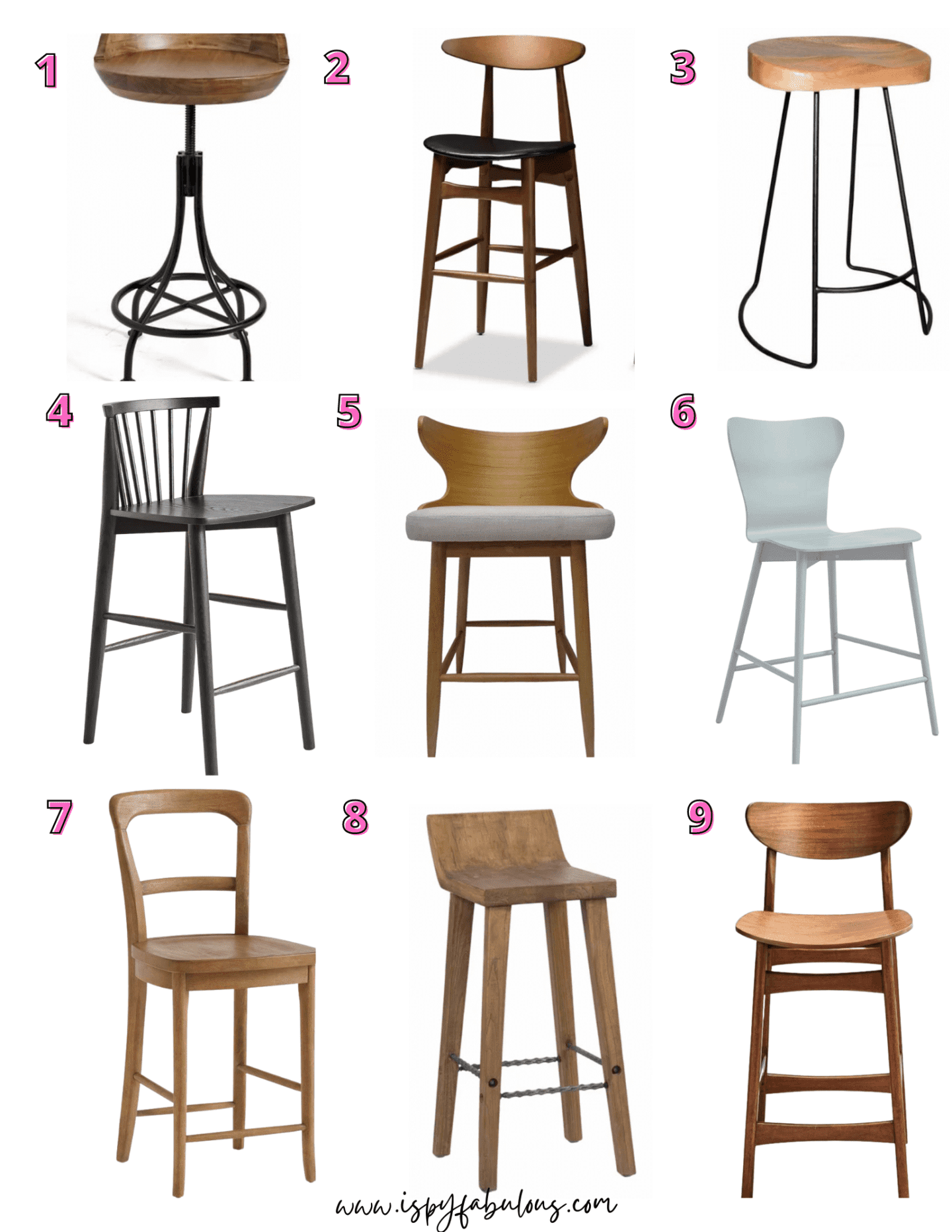 I love a great bar stool. They can really add so much visual interest and utility to a space. Bar & counter stools have also been getting a lot of love from furniture designers lately, so we are seeing some seriously gorgeous options on the market.
Today, I have rounded up my favorite wood bar and counter stools, in a variety of price points, for all types of home decor. I wish I had a bar for each one of these, but the next best thing is sharing them with you, so you can enjoy them, too.
Let's check them out!
9 Best Wood Bar & Counter Stools:
I absolutely love all of these. I have experience with all of the retailers suggested below as well. Know that affiliate links are used, which means at no cost to you, I may receive a commission if you purchase through my links. Gracias!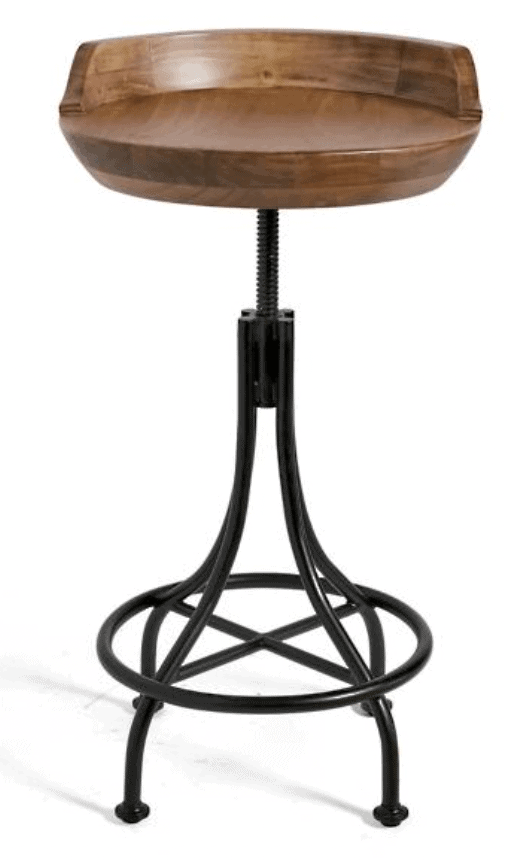 This is such a great stool. The wood, the base design, the swivel. I feel like this could be used in so many spaces: industrial, farmhouse, urban, traditional, you name it.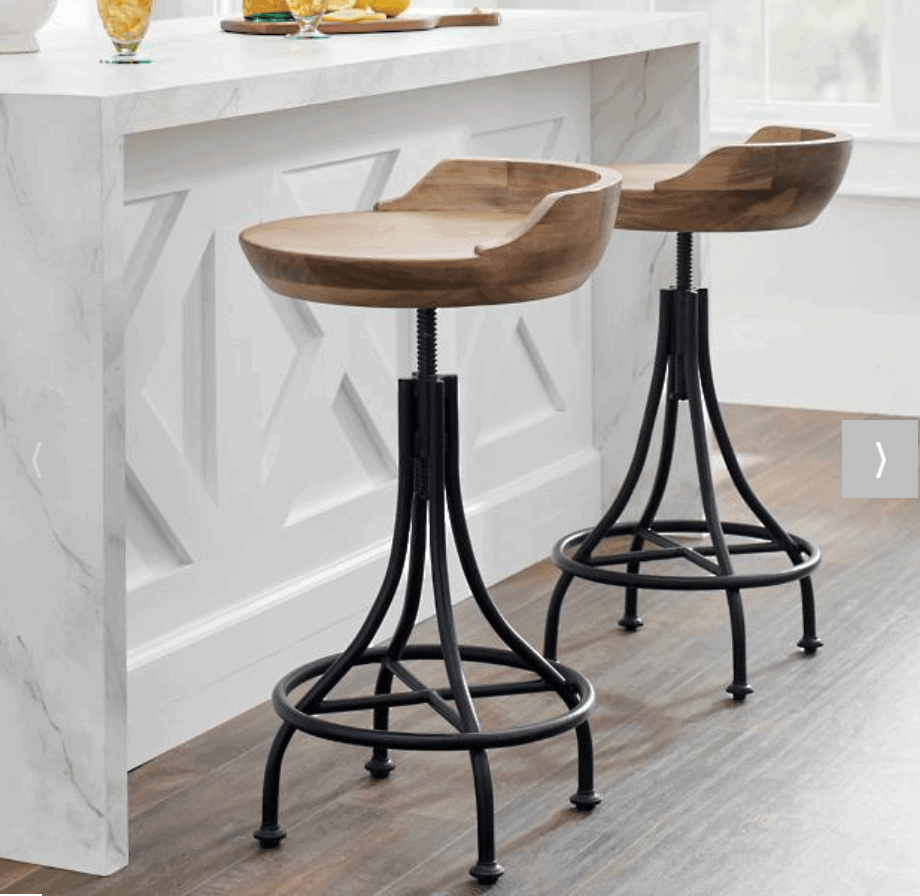 Currently on sale for $239.
If you like this industrial look, you will love this post where I share a high-end wood and metal bar stool and a dupe that is 1/6th of the price. Read it here.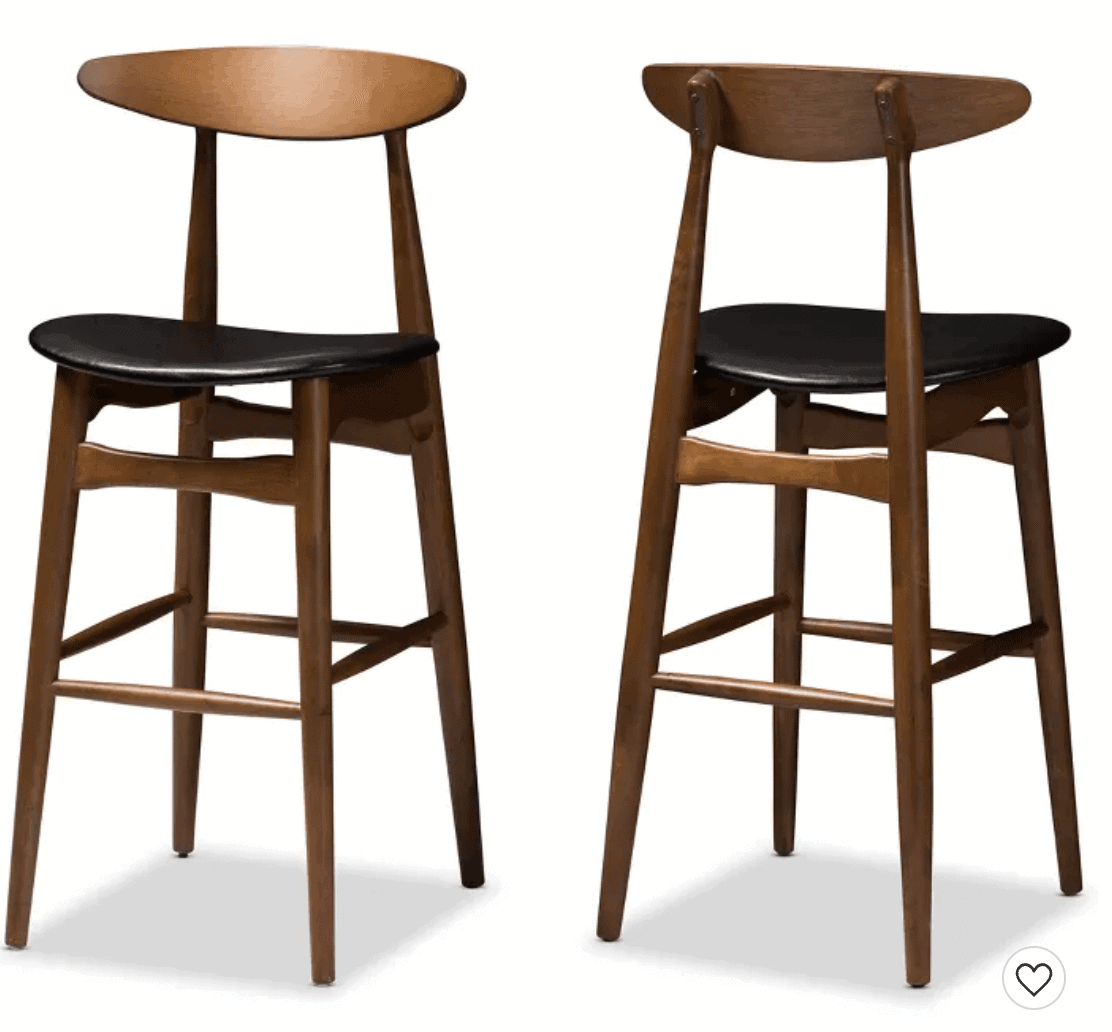 Target has upped their design game in a serious way over the last few years and if you haven't checked recently, their furniture collection has some incredible options! These mid-century modern wood bar stools have great lines, look comfy and super sturdy, and they are also really affordable. A set of two is just $125!
Also, I really love these bar stools available at Target. They were featured in my post with 10 counter stools perfect for families and they've been a bestseller!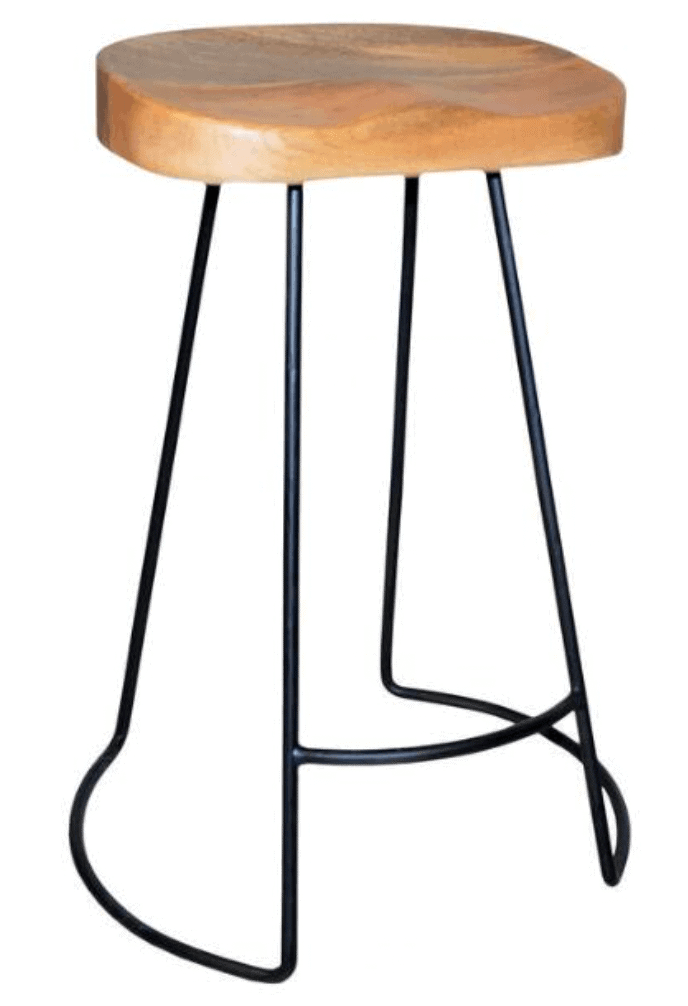 This is a very minimalistic stool that would tuck under a counter really well, which is perfect if your counter juts out into another space and you'd like to keep the walkway open. The wood seat gives it enough warmth to work in a farmhouse or traditional design and the metal legs give it a more industrial feel.
Not a bad price, either, at $150/ $300 for 2.
This is a very chic stool available in 3 colors, but I'm partial to this black one. Even though it's technically a spindle bar stool, they give it a little flare and something unique, just like Anthropologie does with everything that they do and I love it.
At $248, it's a little spendy. If you love this style, this version from West Elm is similar, but more affordable.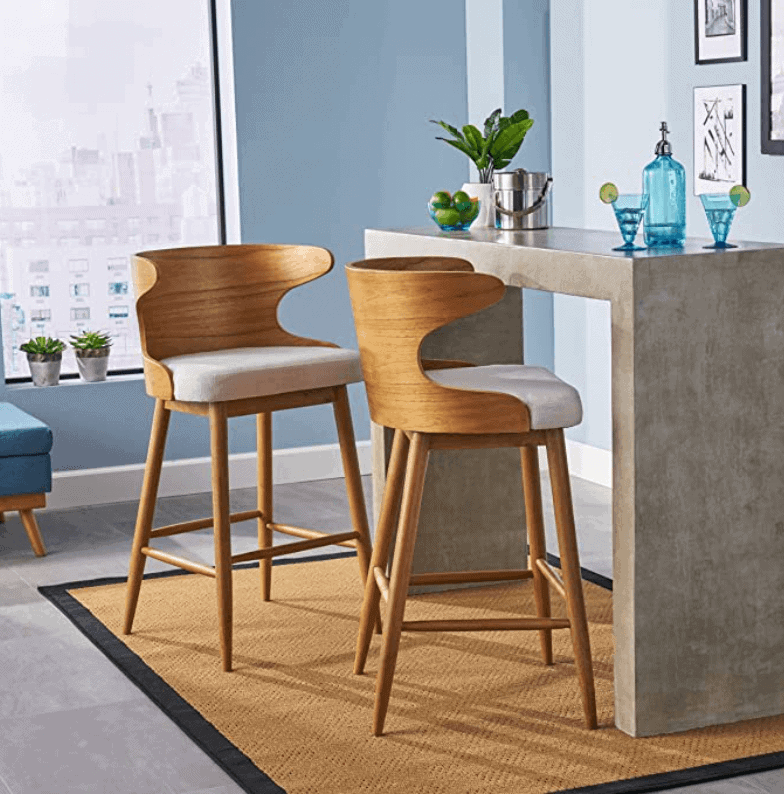 I could not get over the cool curved look of these wood stools on Overstock.com. These remind me of some of the mid-century modern furniture that becomes like little pieces of art in your home. These stools are definitely a statement piece and something that will get attention when people come into the room.
Under $400 at time of posting, which means each stool is under $200. Not bad!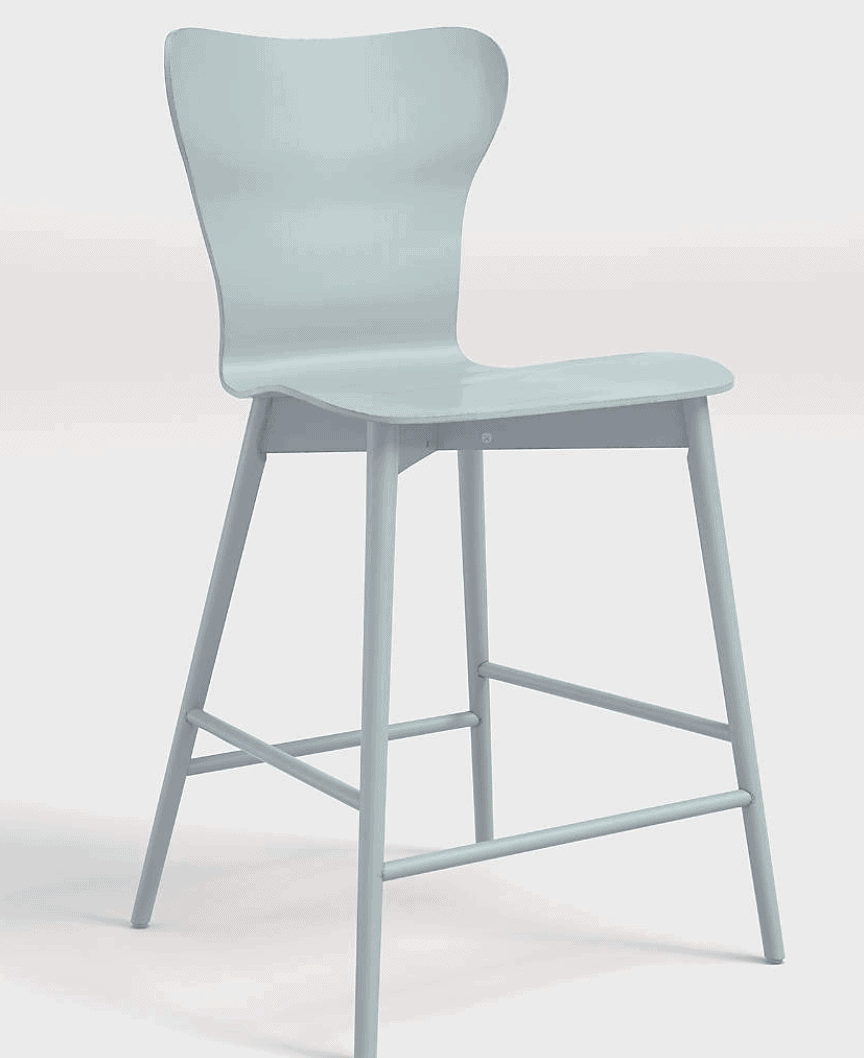 The Brera is one of the bestselling pieces at Crate & Barrel, which is why they've kept adding colors to the line, with currently 13 colors, including red, gray, black, white and this gorgeous minty blue.
The lines of the Brera are so good. The structured base would be very solid and the lack of any nooks or crannies for food to hide would make them extremely family friendly. All good things.
Currently $399 each.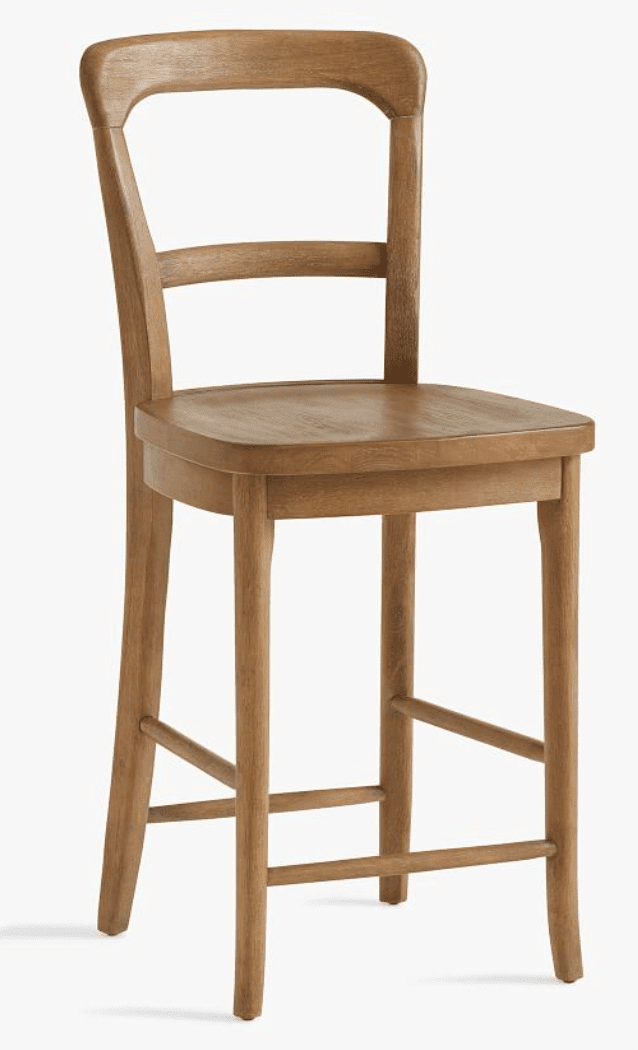 Here is another great wood stool available at Pottery Barn. The Cline is not only a bestseller at Pottery Barn, but it's a blog bestseller, too. This is one of the most purchased items I've ever shared and people tell me all the time how much they love it.
A local coffeeshop just opened and I noticed they have the table height version of these as their chairs and it looks so good with the adobe feel and style of their shop. These are that perfect unfussy stool that doesn't look like you're trying too hard, but is still very visually interesting and beautiful.
$199 each and four colors available: black, white, natural and gray.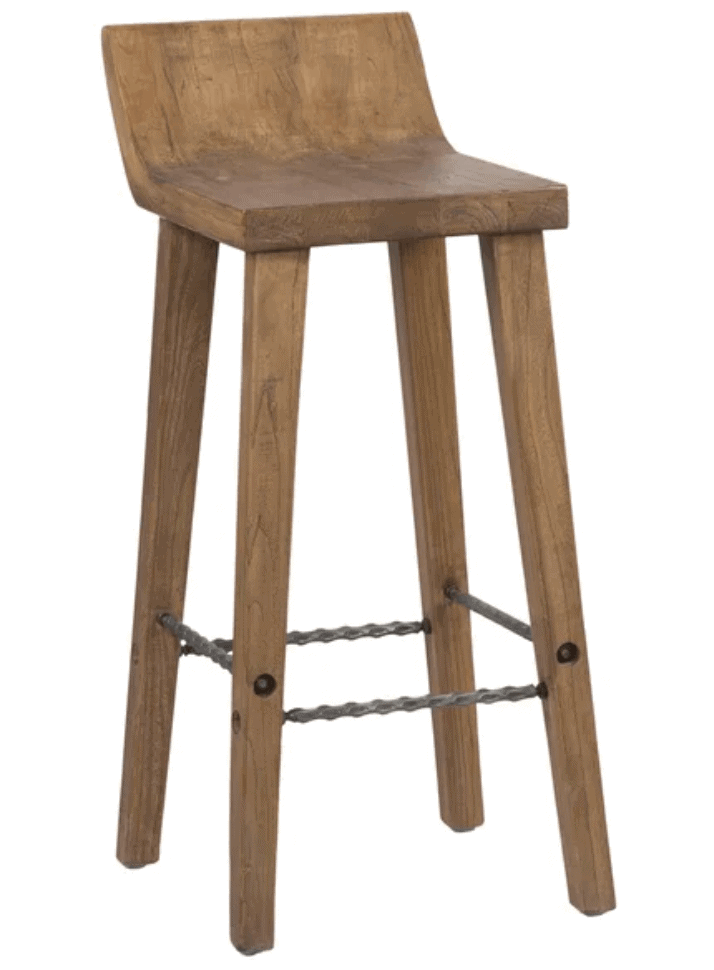 Going for the wood/industrial look? These are for you, all the way. The low profile back will not obstruct rooms in adjoined spaces, but it'll give lower back support, which is important.
A really solid, substantial piece of furniture that looks cool.
$209 each at time of posting.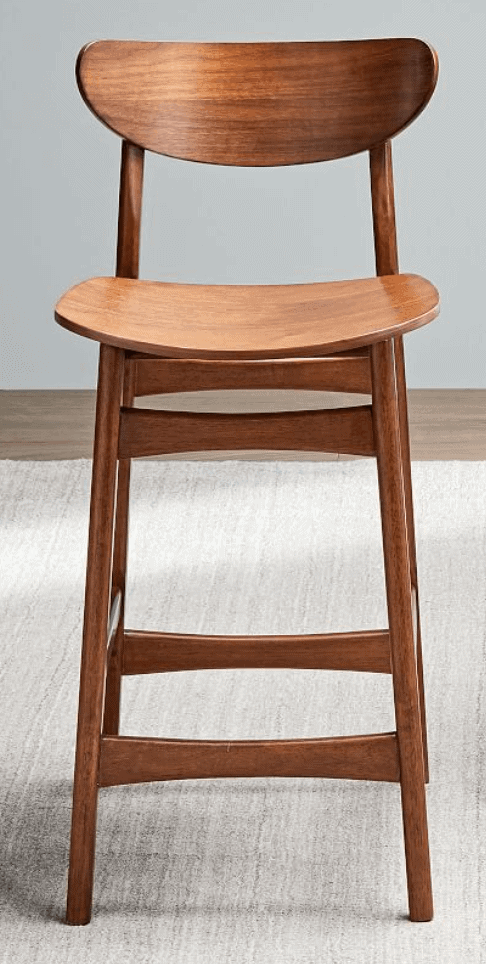 Oh yes, these are so, so good. These were not an option when I was picking or these would probably be in my house!
I just love the whole design of these ones, the strong, sturdy base, the color of the wood, the design – bingo!
More Bar & Counter Stools:
Still looking for the perfect bar stool? You might really love some of these:
I hope you find something you love!
Have a fabulous day,
E