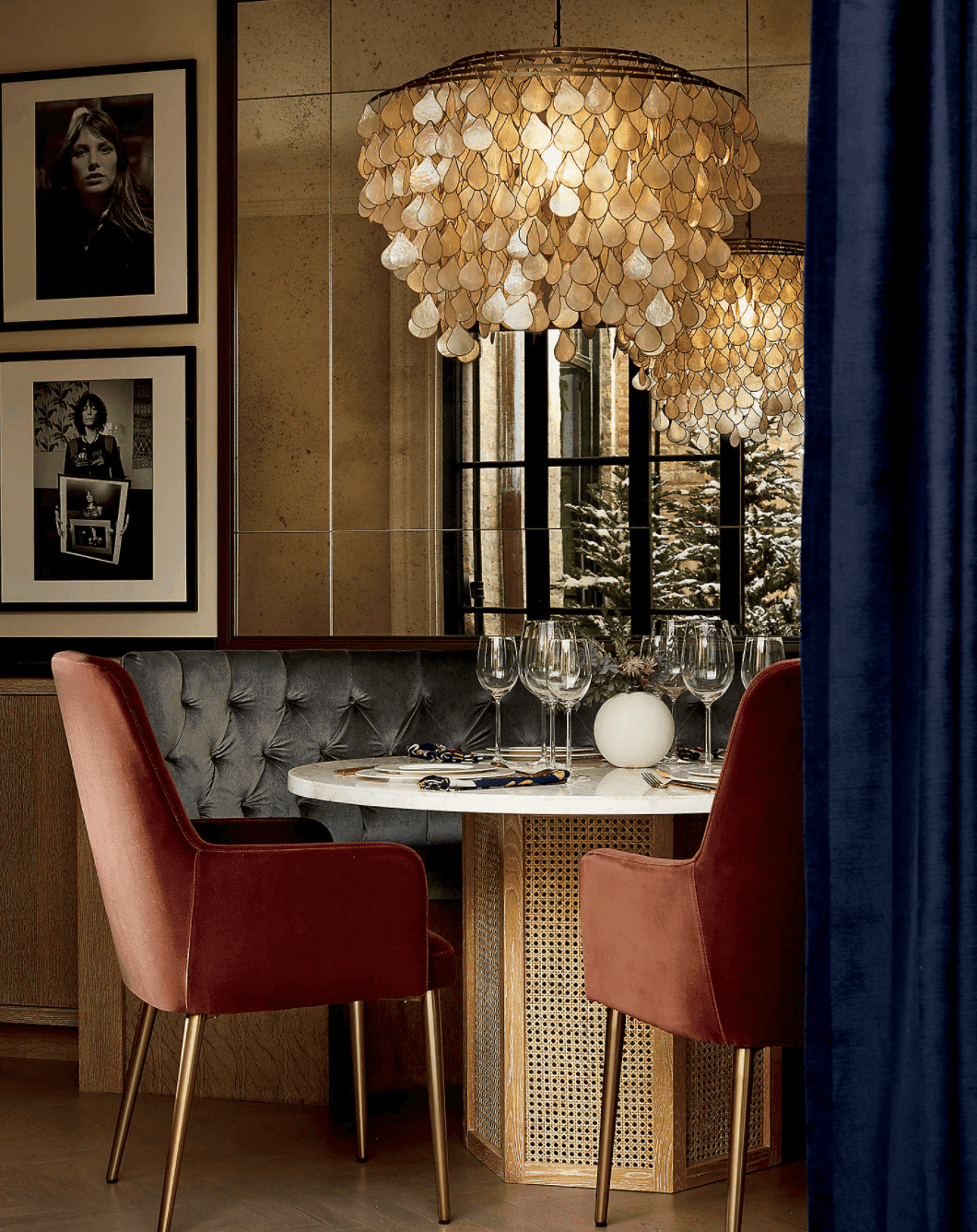 I remember when I first saw the Pottery Barn Capiz Flower Pendant light years ago. I was wowed by the unexpected use of capiz instead of crystals or wood beads. I loved how it cast a romantic, diffused light.
Fast forward years later and I just placed an order for my first capiz chandelier for over my bathtub. It's something I've wanted to add since we moved here years ago and I can't wait to see it installed.
Capiz chandeliers are so beautiful, not only because the capiz shells have a unique, almost coastal vibe, but because the shells softly diffuse the light for a moody vibe. They are great statement pieces and conversation starters in areas where you want that softer light, such as a dining room, bedroom or bathroom.
For me, I'm hoping it creates a soft-lit glow, similar to a bunch of candles (but with less work on my part, lol). The perfect ambience for a detox bath.
While I was shopping for the perfect capiz chandelier, I decided to round-up the 9 best capiz lights that I found to share with you, in case you've been dreaming of the perfect romantic light for your space. Know that affiliate links are used below, which means at no cost to you, I may receive a commission if you make a purchase through my links. Thank you!
9 Best Capiz Chandeliers for a Soft, Romantic Glow: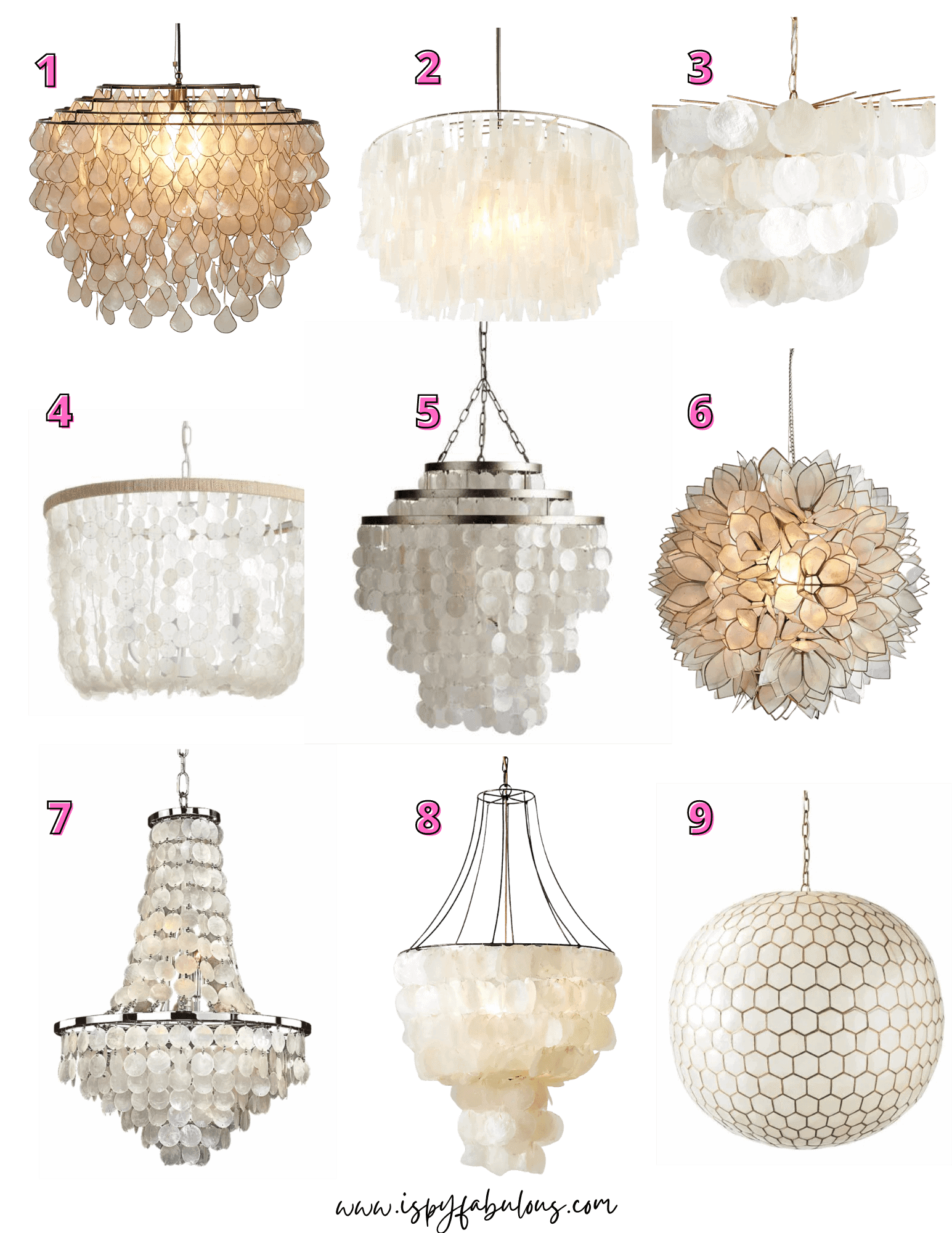 I almost bought this one. I just love it. CB2 is so, so cool. I recently featured their boucle chair in this post and I think this light would be the perfect compliment to a room with a couple of those chairs. Talk about chic!
The only reason I didn't order this one was because it's a little too big for the area where I'm putting it, so please – someone buy this light and enjoy it for me.
Pretty affordable at $399.
Here she is! I fell in love with this stunner from West Elm and scored it on sale (big win!). I loved the more angular cut of the capiz shells paired with the polished nickel frame, which matches my bathroom. At first, I wasn't sold on it, but when I looked at the customer photos – I knew it was perfect.
I cannot wait to see it installed and will update these pictures with it when it's ready.
Affordable at $319 (on sale).
Shop the West Elm Capiz chandelier here.
If you haven't checked the lighting at PB Teen, you are missing out. They have so many great pieces! They look so great in smaller spaces or paired for big impact. They are also much more affordable than many similar lights. This one is done so well and I love it.
Affordably priced at $269!
Shop the PB Teen Capiz chandelier here.
The bell shape of this one is chic and I love the white base and hardware contrasted with the jute trim. This is the capiz version of the popular bell shaped wood bead chandelier that is so popular. This would give a slightly softer look and I can imagine it in so many spaces.
As always, WM is super affordable. This is just $199.
Shop the WM Capiz chandelier here.
Arhaus, oh how I love you! They have such an incredible line-up and this light stopped me in my tracks!!! It's so good! The tiered look with the gathered metal above it is everything. Check out more Arhaus pieces in this post and this post.
On sale for $799 from $1099!
I also found this similar look for less:
Crystorama Brielle Capiz Chandelier: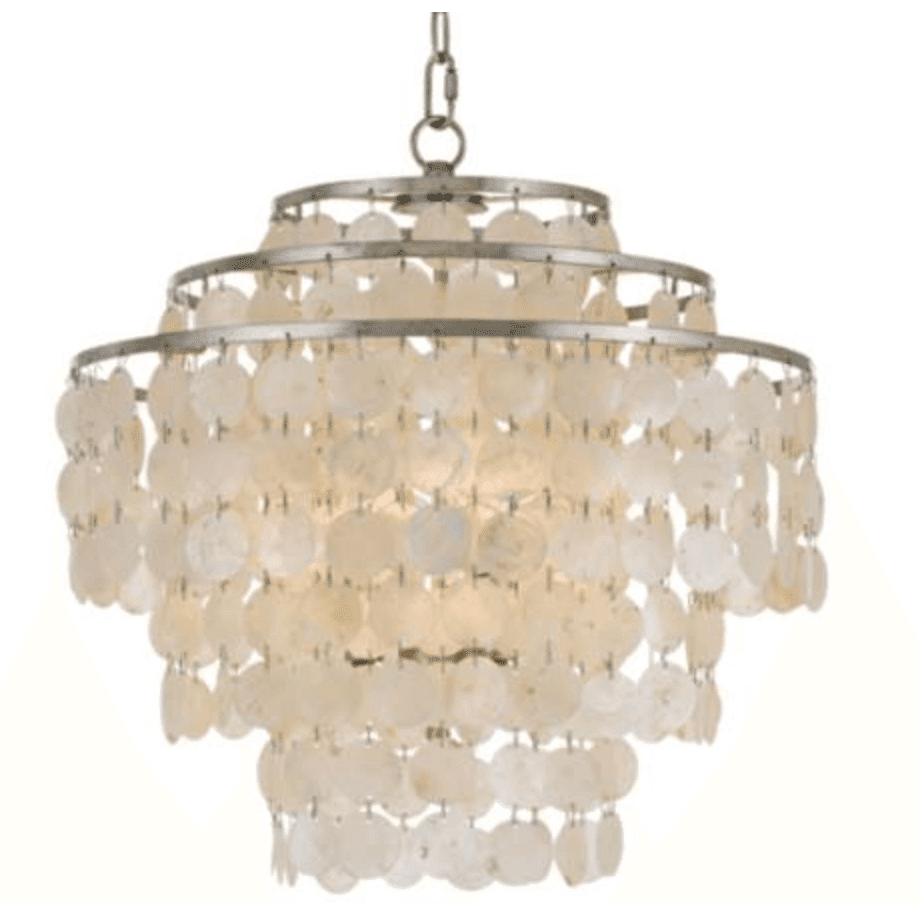 Priced at $500. Found it for 473 on Home Depot, too.
One of the first capiz lights I've ever seen, they have both a flushmount and a chandelier option. The flower shape made with the capiz shells is so unique and beautiful. Love it hung in pairs over two places in the room. So romantic and fun. The flushmount would be beautiful in a series down a hallway for great mood lighting or in a room with a lower ceiling.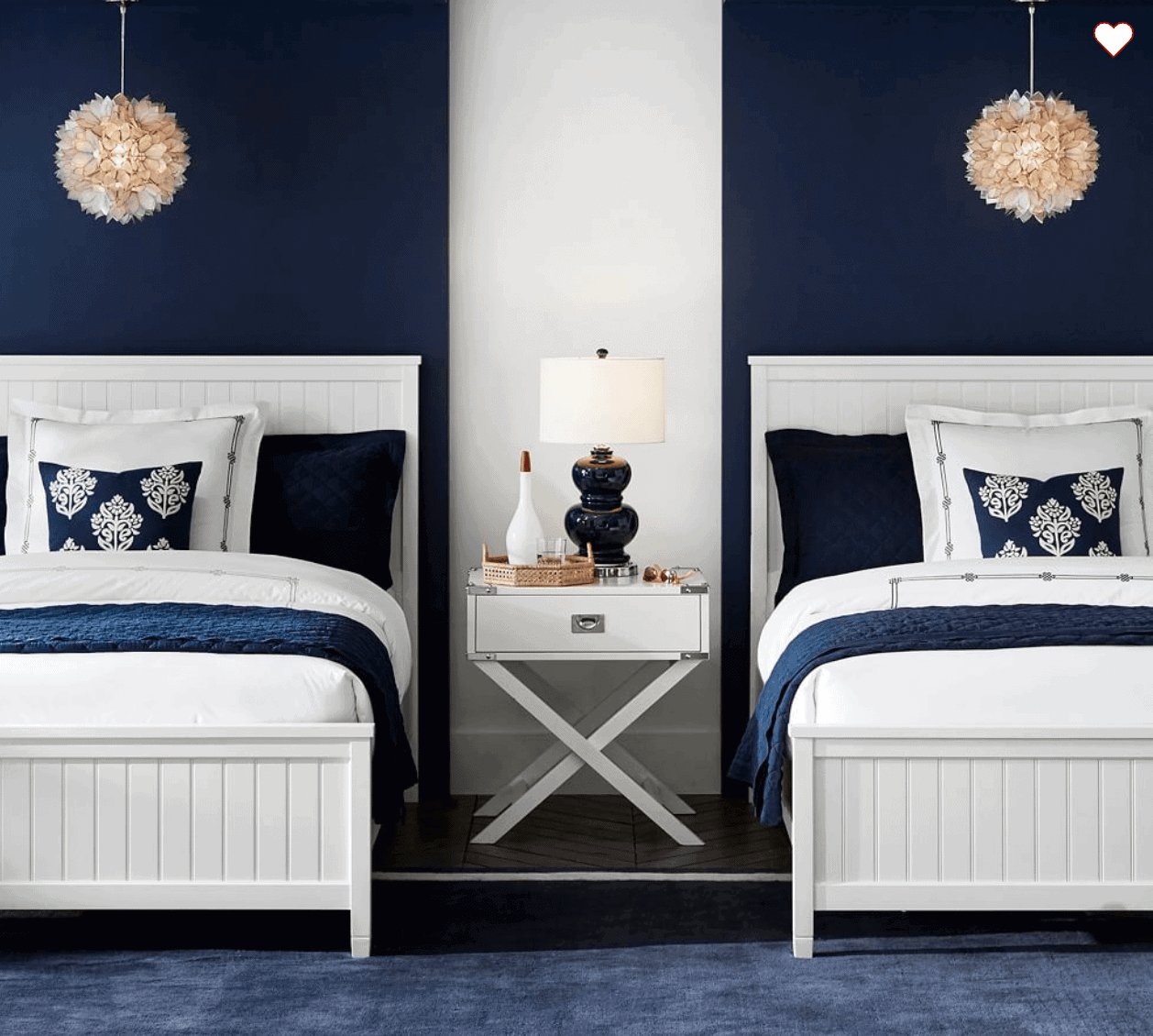 The pendant is just $399.
Shop the PB Capiz Flower here.
This one is so good. It takes a more traditional chandelier shape and switches out crystals for the capiz shells. Love.
Priced affordably at $349.
This one is just a showstopper. From the gathered cord at the top to the larger capiz pieces – I just absolutely love this one. It's surprisingly affordable for Anthro, too, which is nice to see. Anthro has such great pieces, like this primrose mirror and the fern cabinet.
Can't believe it's just $498.
Shop the Anthro Islaiz Capiz Chandelier.
This one has started a movement. People are obsessed with it. I've seen it placed everywhere, including entryways and stairwells, for a major moment. It's pricey, but big impact.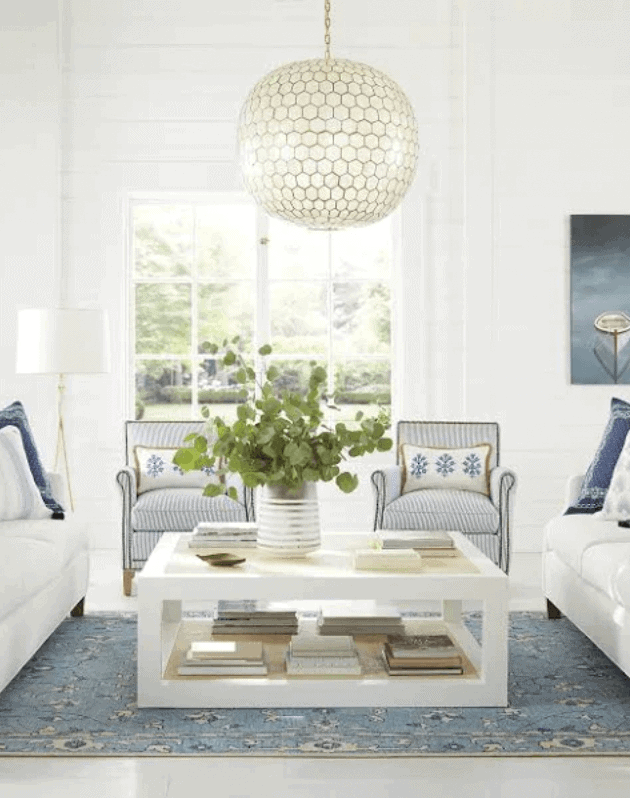 Priced at $1198.
Shop the Serena & Lily Honeycomb Capiz Chandelier.
****
I wish I could order every one of these. Lighting can be absolutely transformative for a space.
There are tons of posts on different lights on the blog – just click here to see a bunch of them.
Hope you found the light of your dreams today!
Have a fabulous day,
E