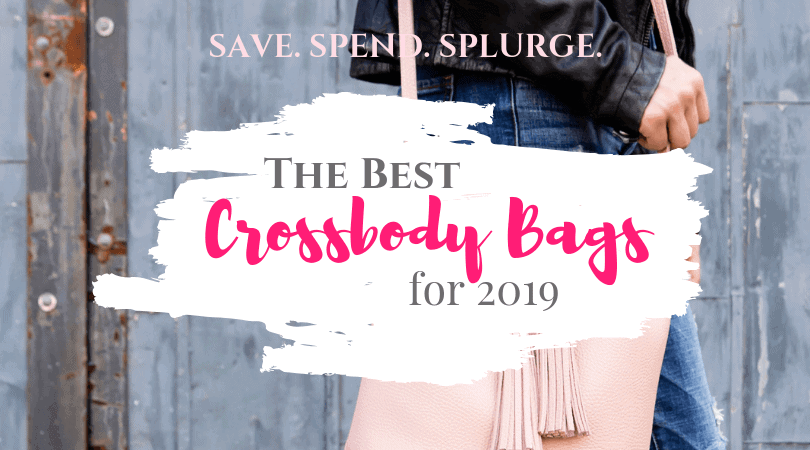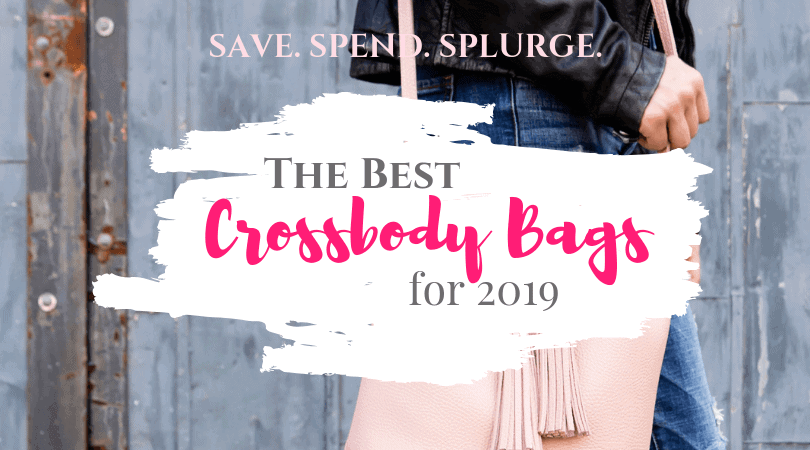 Who doesn't love a crossbody bag? Pretty much the minute I became a mom, the big, gorgeous satchel went in the closet and the crossbody bag came out.
As soon as I started figuring out that I was going to need about 15 hands to lug my new kid and all of their stuff around with me at all times, I realized that the heavy shoulder bag with my entire life in it was just not going to work out.
It was a tough breakup. But, I got over it – especially when my husband surprised me with an adorable Kate Spade crossbody bag and wallet in a delightful Tiffany's blue.
I mean, if Kate Spade and tiffany's blue doesn't convert you in an instant – who are you?
Ever since then, I've embraced the hands-free purse life wholeheartedly.
Crossbody Bags on a Budget:
You don't need to spend your 401k to get a great crossbody bag.
That's why I'm sharing crossbody bags in varying price points, including one festive red bag in each category.
Personally, I think red accessories act as a sort of neutral.
They really add that pop of color that can elevate a monochromatic look.
Want to wear all black and not look like you're in the secret service? Add a red crossbody bag!
A red crossbody bag is the answer to all outfit dilemmas.
Let's get shopping, shall we?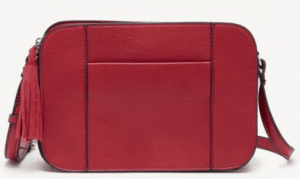 Affordable and gorgeous. It also comes in a lovely blush shade and a chic black.
Sole Society makes really high quality shoes and bags with great little details that really elevate the bags and make them look so much more expensive.
Here are some other crossbody bags from Sole Society you may want to check out.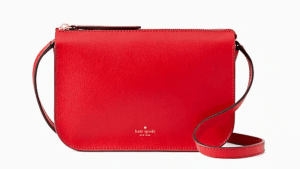 Is there anything Kate Spade does that I don't love?
No, the answer is no.
I could talk about Kate Spade all day. In fact, I just wrote about some gorgeous Kate Spade mules for winter.
These bags are beautifully made, last a long time, and will get you tons of compliments. Designs are always changing and being updated. Always look for promotions, they run a lot of great deals that'll save you big.
Don't forget to always check the sales tab on her site first to see what deals she is running. They produce so many bags, so quickly, that you can still get a fairly new design at a steal.
Also in this price point, you could grab even grab a small Rebecca Minkoff, a Michael Kors, and more.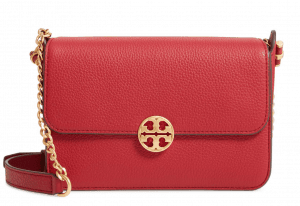 Once you start shopping in the luxury category, it's really a sky is the limit sort of thing.
Since I'm not quite there yet, I just stare at them and yearn.
And maybe salivate. A little. Okay, more than a little. #NoJudgment
Tory Burch and Rebecca Minkoff would be good starter splurge designers, with crossbody bags in the $200s if they're on sale, regularly in the $300s and going up from there.
There are a few really gorgeous Tory Burch crossbodys on sale right now that could start your bag game for 2019 off right nice. #GetItGirl
After you've embraced the Tory Burch level, it's all up from there – right into the Guccis, Chloe, Fendi, Louis, Valentino, and more. If that's where you're at, send me pictures of your gorgeous bags so I can live vicariously through you. #Support
Just take a look at some of these beauties. I find Nordstrom has a great selection of crossbody bags in this category.
***CROSSBODY BAG PICK OF THE WEEK!***
She's a soft, buttery gray, she's 40% off, she's a SPEND pick for a STEAL!
Here she is in all her glory – the Rebecca Minkoff bag on my wishlist.
(If you're still shopping – you can get her by Christmas!)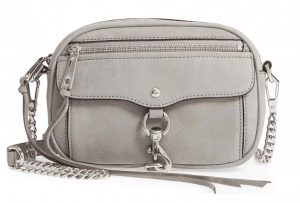 Are you hearing angels singing? No? Just me?
****
Ahhh, this is so fun. We could do this all day, couldn't we? These little bags of perfection. I want them all.
I mean, doesn't mom deserve something extra special under the tree this year?
Yes. Yes, she does 😉
So, are you a crossbody bag fan? What's your favorite designer? Tell me in the comments below!
Have a fabulous day,
E