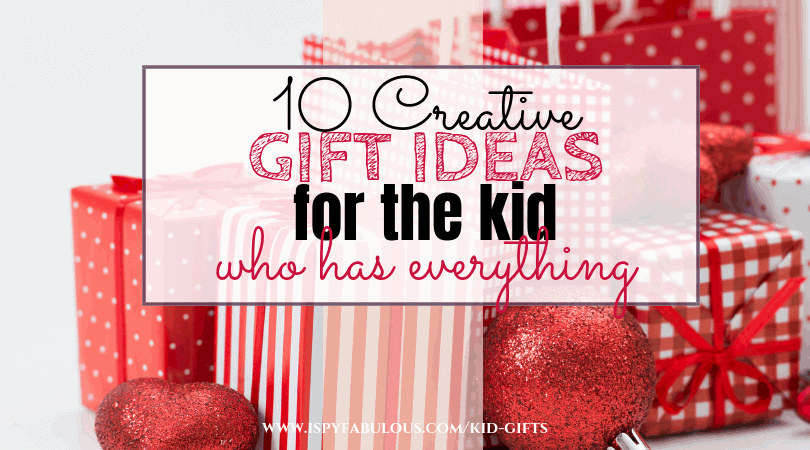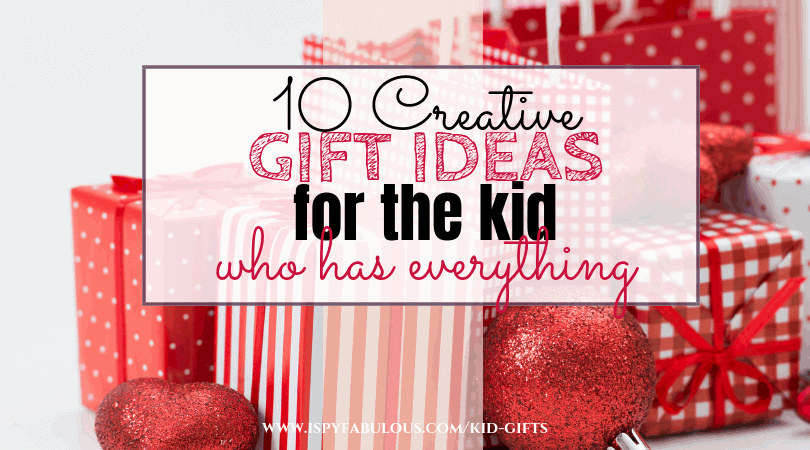 Let's be honest – we all know a kid that has everything. Heck, they may even be our own children.
Don't fret, my pet. Nobody truly has everything.
But, wouldn't it be nice to have some creative, easy gift ideas in your back pocket? Gifts that are guaranteed hits for most kids aged 2-8 on your list?
Well, friends, your wish has been granted.
These are my favorite go-to gift ideas for kids that have everything.
Personally, I love a BOOK + TOY gift combo. I find that by combining a book with a toy inspired by the book – kids are even more engaged in both.
And the gift for you is that you can just add to cart, have them shipped and voila – you're the most thoughtful gift-giver ever. *cue the applause*
Oh, and just to set you up for success – the images in the headers are not clickable, but the images included in the explanations will send you straight to the source. There are affiliate links here, which means I'll get a small comish at no cost to you and this helps offset the cost of running this blog.
Let's get shoppin':
1. Construction Theme: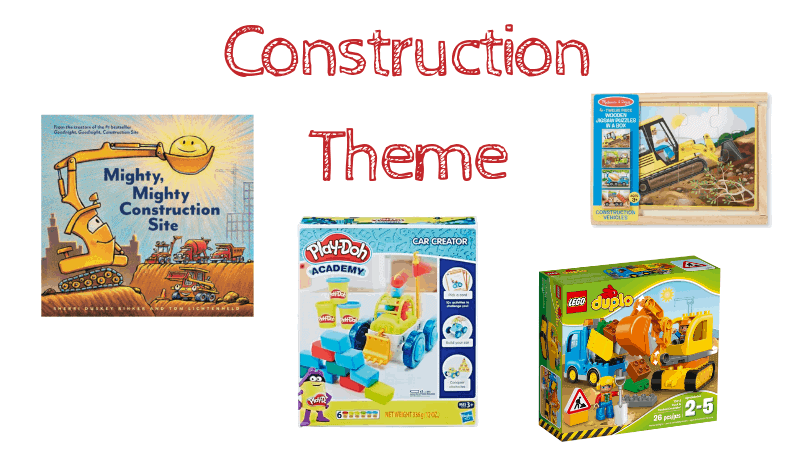 It'll be hard to find a child that is not obsessed with construction themed toys. That's probably why there are so many options out there.
You really can't go wrong with any combination here.
Book + Play-Doh set.
Book + Duplo set.
Book + Puzzle.
You wanta go big? Get 'em all. Why not. It'll still be under 100$.
I'm including a few more links here to give you options. I just bought the brand new Construction Site on Christmas Night book for my son. He's going to love it.
Oh, here's the link to the Play-Doh set in the picture above – I couldn't find it on Amazon.
Click on any picture to shop.
2. Cupcake Theme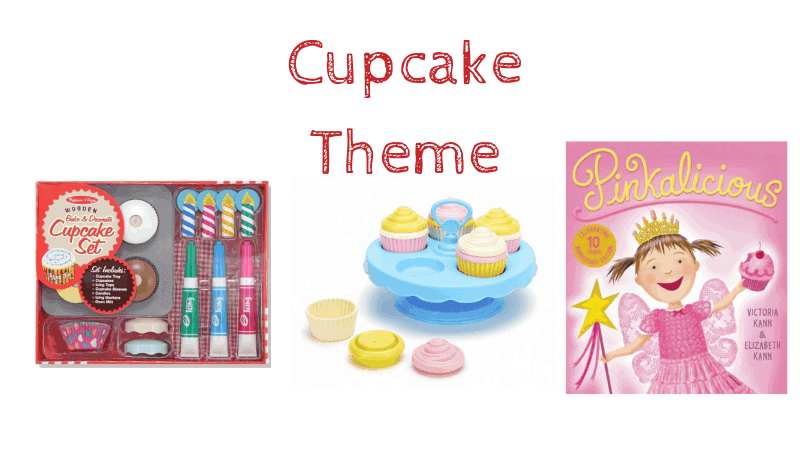 Another winner. My kids fight over that cupcake playset, I'm not even kidding you. And, it's made by a company called Green Toys, so this is a great gift idea for someone in your life who is concerned with non-toxic, organic, green living. Win win.
I'm including a few more options, too:
3. Blue Truck Theme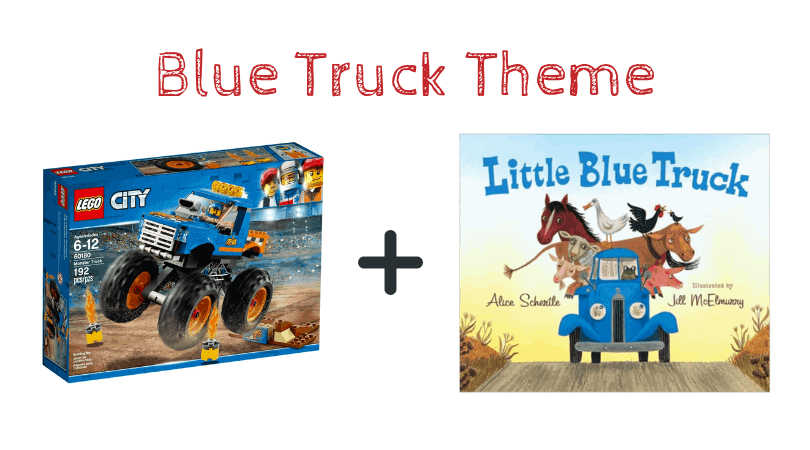 This is one of my favorite books for kids. I even included it in my Top 10 Books for Babies post, which is high praise, because picking only 10 was painful.
Every kid loves this book. Even toddlers, who don't really understand the story, get really excited about all of the sound effects and the animal noises. The older kids appreciate the sing-song story written in verse.
Adding a blue truck lego set or toy to go with it = guaranteed win. You'll be any kid's favorite.
Here are some combos that could work out great together:
4. Glow in the Dark Theme

This one is another win – particularly for school-aged kids. They are obsessed with things that glow in the dark and slime. Don't ask me why.
Just go with it. Be the hero. Buy the slime.
**Here's the link to the slime in the picture above.
5. Game Night Theme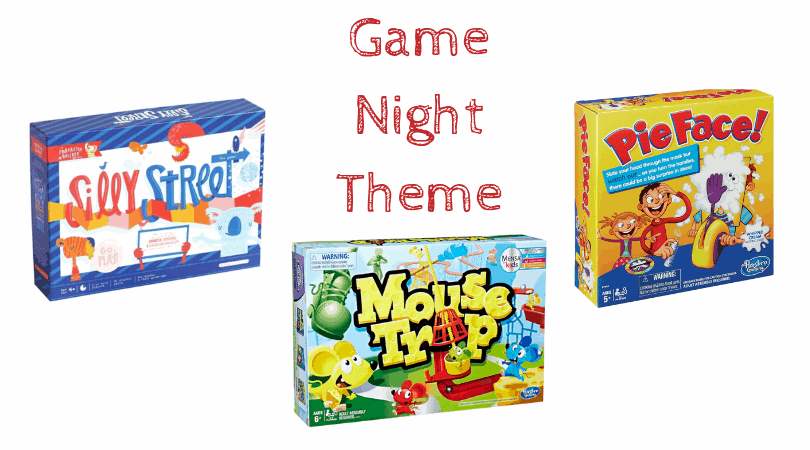 A couple of years ago, a good friend bought my son the Silly Street game for a birthday gift. We have played that game hundreds of times since.
Games are a fantastic gift, because they encourage engagement with other humans – which is something this generation needs more opportunities to do.
Don't get me wrong, I love TV and I love technology. But, it's all about balance, amiright?
6. Shoe Theme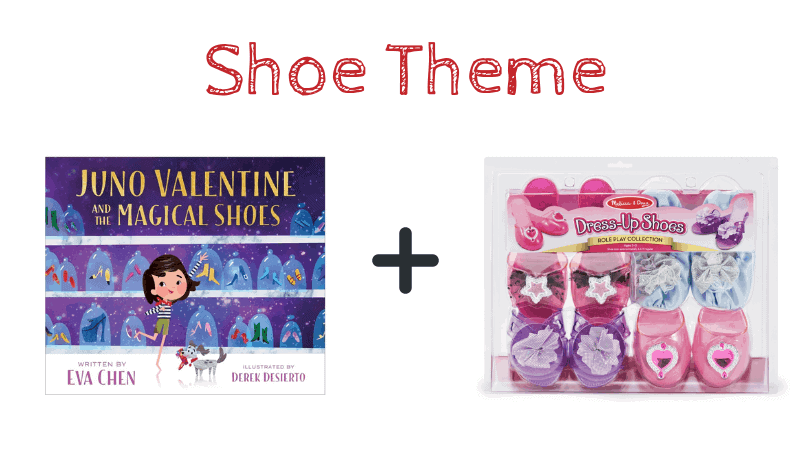 Dress up play is a big part of child development. I try to encourage this however I can. I'm not afraid to get in there and participate in whatever play they're cooking up, either.
This gift idea can really be customized to the child you're buying for.
A costume + plus about that idea is gold. Shoes were top of mind because this is in my Amazon cart for a gift idea right now.
7. Silly Sandwich Theme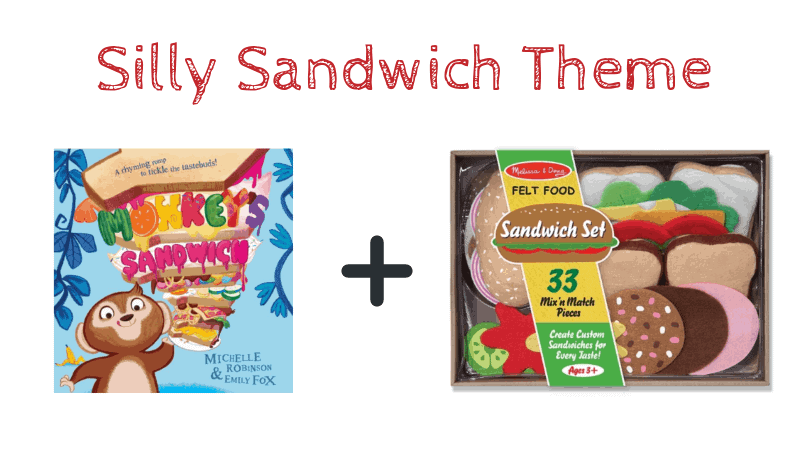 I love this combo. Kids crack up as they read the story of the monkey and simultaneously try to build the sandwich with the sandwich kit.
8. Funny Chicken Theme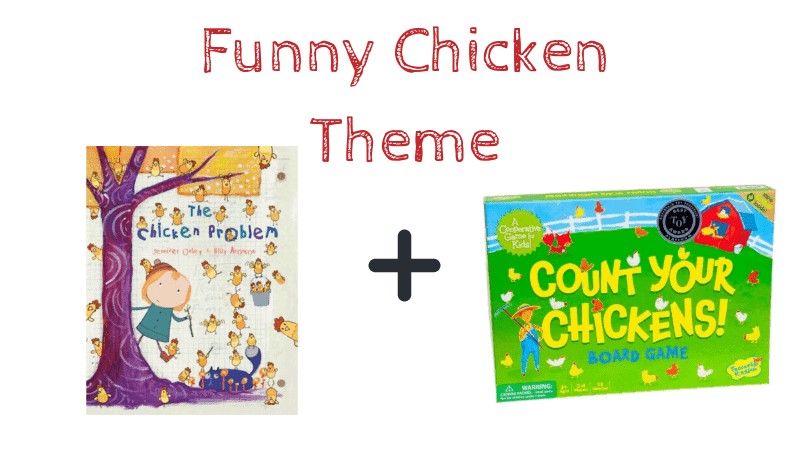 Another winner. This book has such incredible voice. The narrator has a spitfire personality and the writer captured it perfectly. Reminds me a little of the Junie B. Jones books I used to read to my younger sisters.
The game is considered a cooperative game, which means you are working together towards a common goal. Really encourages a team spirit, rather than competition. Click on the links below to add them to your cart:
9. Kinetic Sand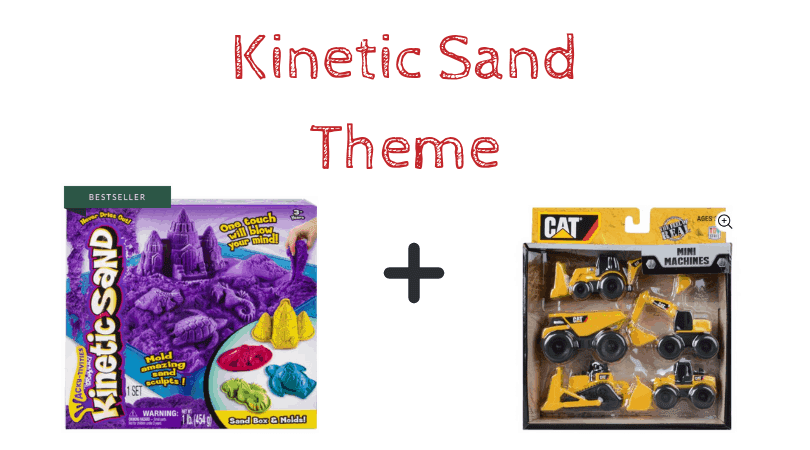 If you haven't experienced the amazingness of kinetic sand – you're missing out!
Kinetic sand sticks together better than regular sand and it keeps kids engaged longer than many other activities. I've already written about how it's one of my top picks for Indoor Activities for Kids.
Add a pack of diggers and BAM! Present perfection.
Lots of Kinetic Sand Kits Here
10. Fun Owl Theme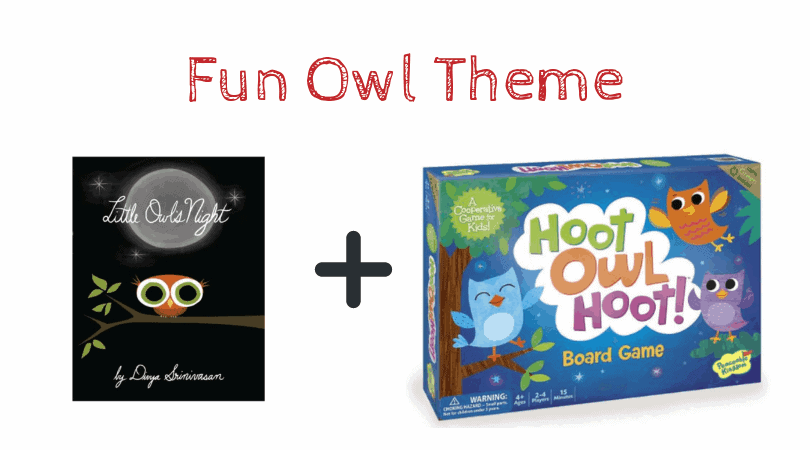 Another cooperative game – but this one is really great. Kids of all ages love working together to get the owls safely to the nest. Ad this beloved owl book and you're good to go. Book it.
Hoot Owl Hoot! game
Little Owl's Night book
****
Phew! We made it! Are you still with me? 10 Creative, Totally Awesome, Affordable, Kid-and-Parent-Approved Gift Ideas!
These aren't just for Christmas, folks, bust out this list for any occasion requiring gifts.
If you're shopping for other people, check out my other gift guides:
Do you have a go-to gift for kids? Tell me in the comments below!
Have a fabulous day,
E