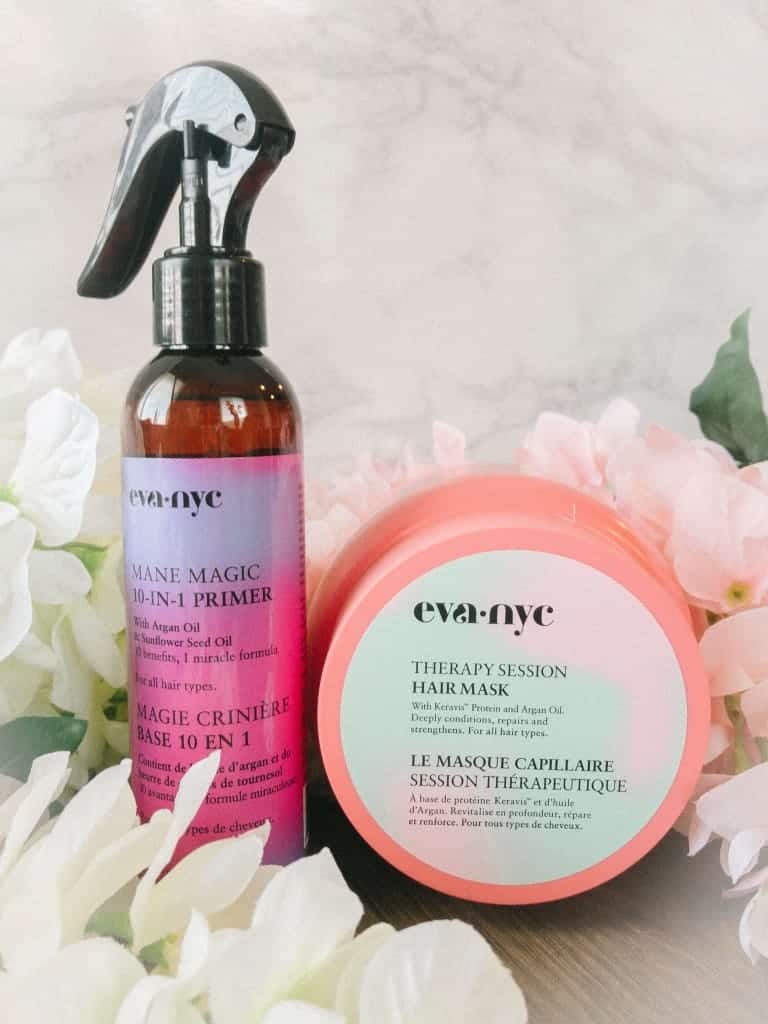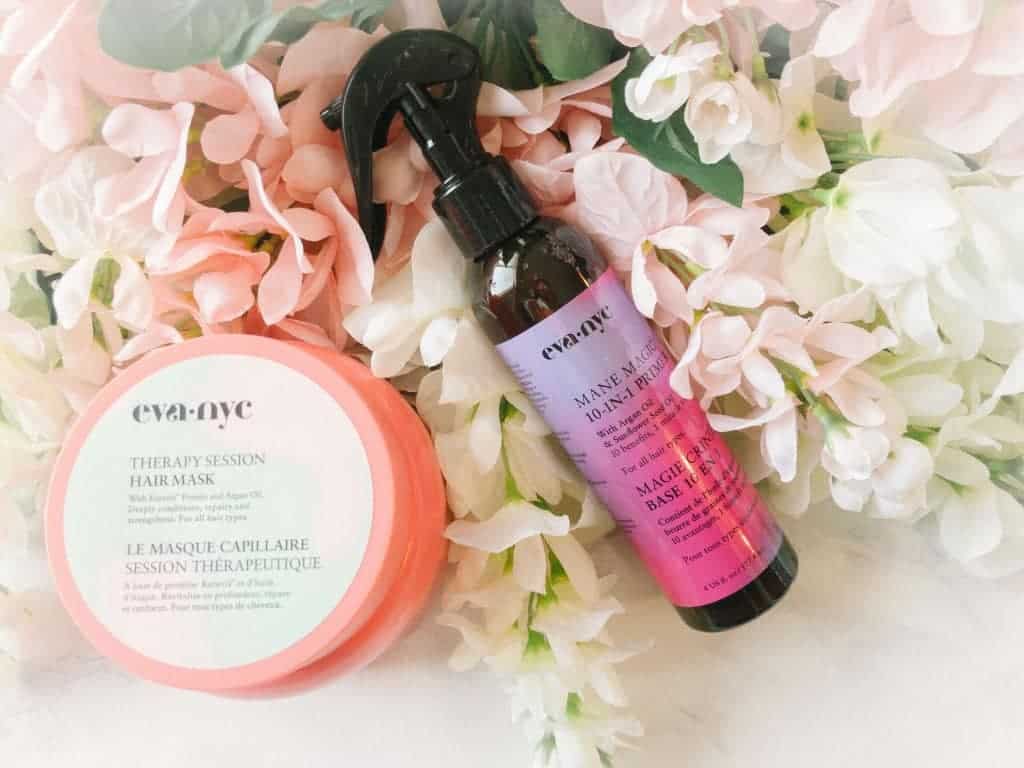 When I was younger, I never thought that a person's hair could change as much as it does – especially if you do things like dye your hair and pop out a couple of kids.
#GUILTY
But, being the product junkie that I am (and having a beauty blog that grossly enables that addiction), I get to learn about tons of new products that will return my (and your) hair to their former glory.
So, when Eva NYC reached out and wanted to sponsor a post about their super affordable, high performing, vegan hair products now available at Target, it took me two seconds to say – yes, please.
And, even though I love trying new products and sharing all the deets with you, I'll be honest and say that I am rarely very wowed by new things.
I have found that there are a lot of really good products that will get you some results and only a small percentage of truly great products that will blow your mind.
Let's talk about a product that was, well, magic.
*Affiliate links are used below
This glorious spray is hydration supercharged, with ingredients like argan oil and sunflower seed oil.
I used it as a detangler right after towel drying my hair and then didn't put anything else in my hair before styling.
That is the true test of a product, in my opinion, because even if I air dry my hair or put it in a mom bun, I typically use at least 3 products after shampoo and conditioner.
So, I'll admit, my expectations were pretty low for what this one product could do.
But this one powerhouse spray alone made my hair soft and smooth, with a subtle shine. I heat styled after using it, so it also acted as a sort of heat protectant and my hair looked better than it does with the usual heal protector I use.
As I went about my day, I expected the normal amount of frizz to start popping up, like a little halo around my face, but it wasn't as bad as usual. In fact, it was minimal.
Somehow, this one product had replaced several others – and performed better – for a fraction of the price.
It does have more fragrance than I typically like, but it was light and pretty and didn't set off my sinuses, so I'll allow it.
After all, it's a small price to pay for lovely hair.
Now, I use Mane Magic as part of my routine and finish with a light hold hair spray or touch-up creme, per usual, and also find that it plays very well with others.
Price: $12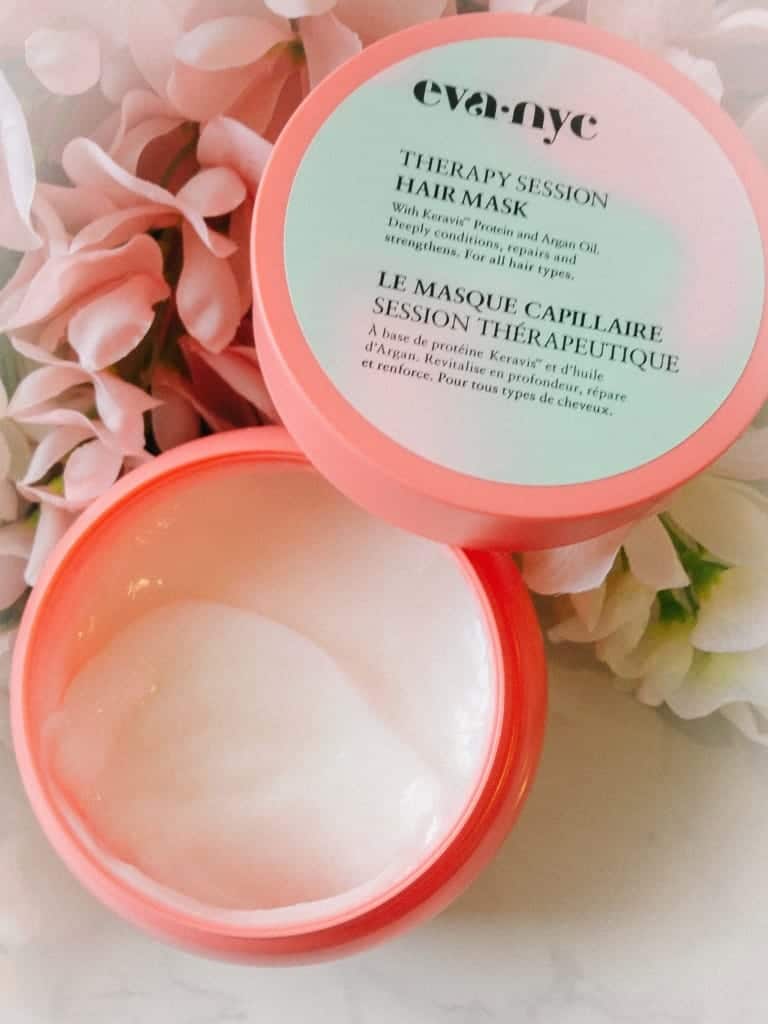 Y'all know I love me a hair mask. Whether I'm whipping one up with ingredients at home or grabbing them at unusual places like Trader Joe's, I'm a huge believer in giving these tresses some serious TLC.
So, when I found this very generously sized hair mask in my gift box, I was psyched.
Hair masks are my jam.
This one has a great texture. It's not so thick that you have to use a ton to coat your hair and it's not so runny that it glops all over, wasting tons of product that doesn't make it on your head.
Just a few minutes are required to restore and rejuvenate sad locks, so it won't throw off your whole morning routine to use it.
Then, I definitely recommend a good spray of the Mane Magic before finishing with your usual routine.
Thank me later.
The hair mask does have a more perfume-y fragrance. It smells beautiful, but I mention it if you're sensitive to that sort of thing.
But, it's worth it for gorgeous, soft hair that'll make you feel like the hot mama you are.
Yes, GET IT, GIRL.
Price: $15
****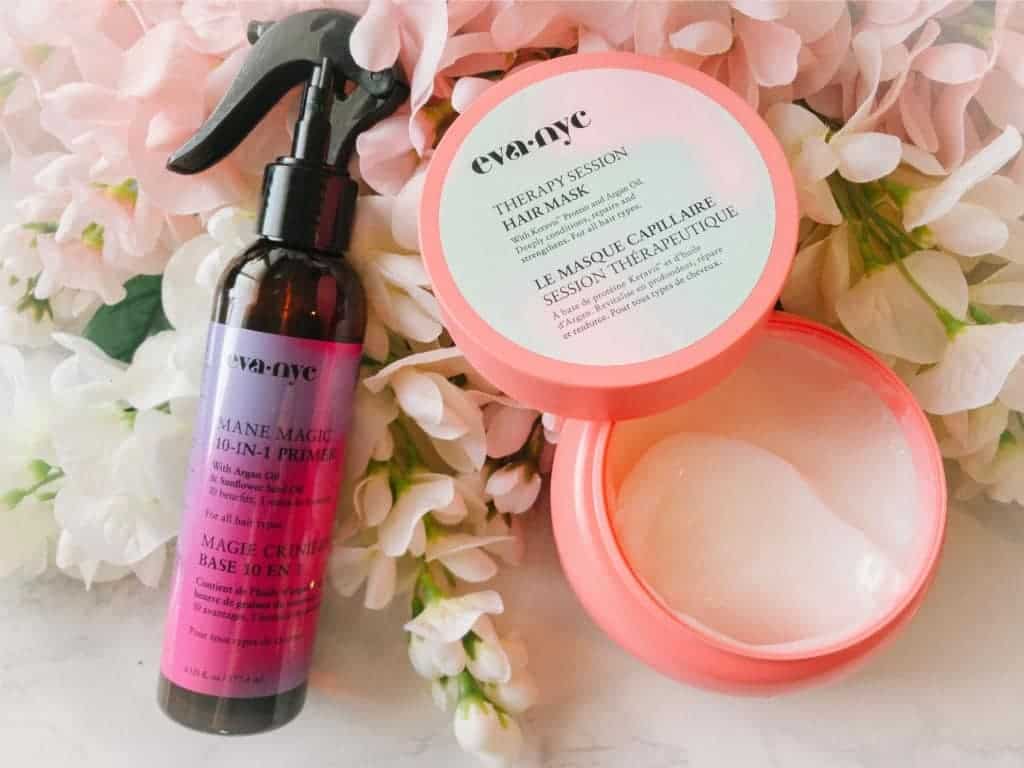 It's really not everyday you find a hair care line that is so affordably priced, but gets some serious results.
And, if you're watching what's in your products, like I am, you'll be happy to hear that Eva NYC products are never tested on animals and made without a long list of garbage, like:
sulfates
parabens
phthalates
gluten
mineral oils
silicones
artificial colors
That's what I'm talkin' about.
If you're interested in trying out some of these products, you can find Eva NYC at your local Target, Ulta, and on their website.
Then, come back here and tell me what you think!
Have a fabulous day,
E