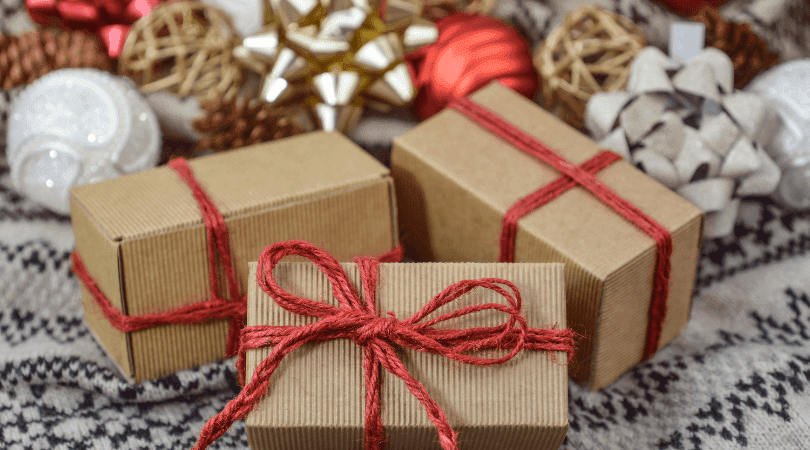 'Tis the season…to have no idea what to buy for the teenagers in your life! Teens seem more difficult to shop for, because they're outside that age range where you can just get them a toy and also a lot of things they want tend to be more expensive.
But, I have found some really creative gifts for the teens in my life over the years (and this year, too) that have been very well-received! In fact, my cousin picked up a lot of these items for her own teen for Christmas this year and it really helped make shopping less stressful for her.
So, if you're looking for some affordable, creative gift ideas for teens, check out this list below and see if any of these will fit the bill. My best advice when shopping for teens is always include a gift receipt, because the worst case scenario is they end up returning it and picking something they'll like. That's not so bad, right? Plus, they'll have had the joy of opening a gift instead of a boring gift card.
9 Creative Gift Ideas for Teenagers!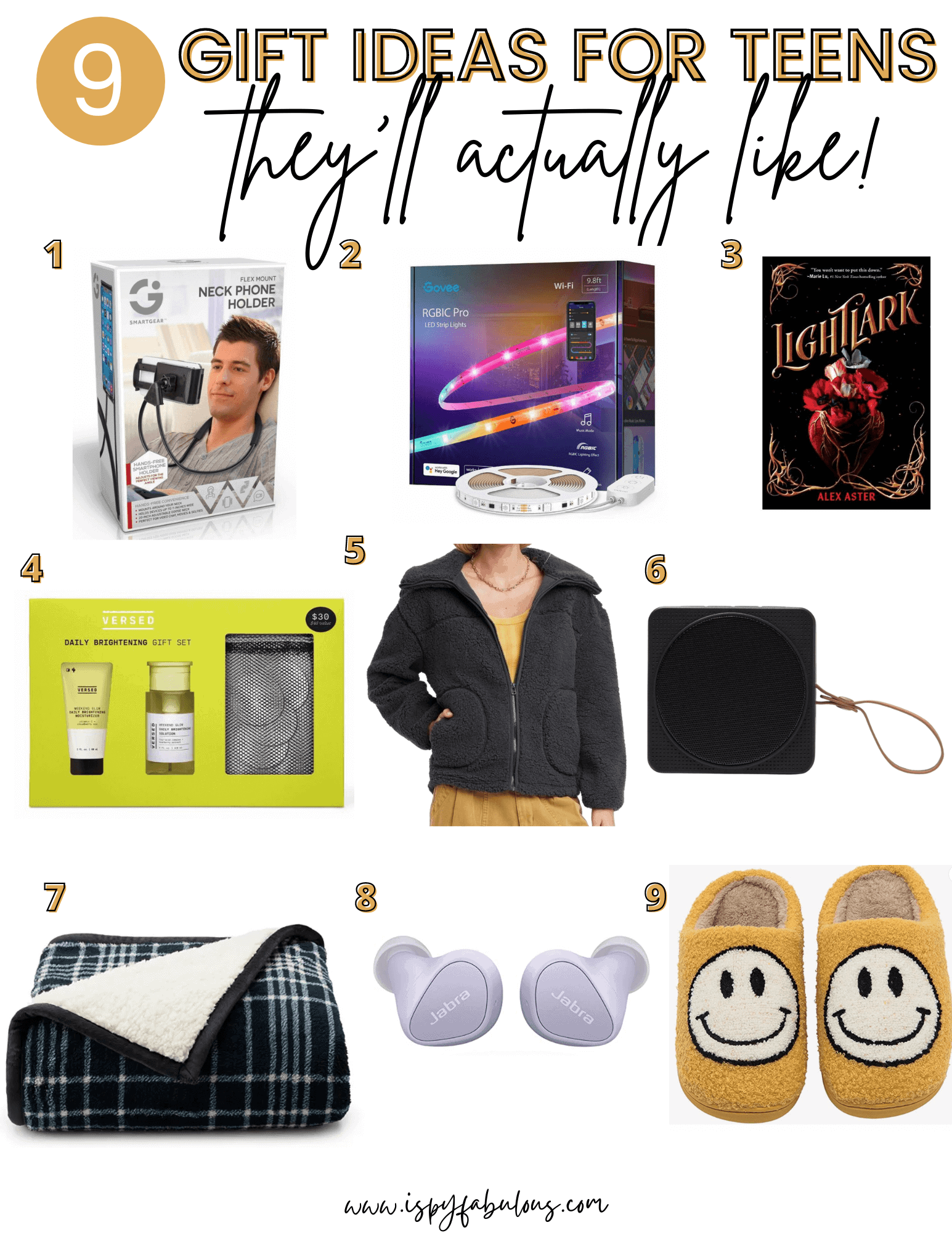 *Affiliate links are used below, which means at no cost to you, I may receive a commission if you make a purchase through my links. These are all products I've bought and recommend!
This one is hilarious. They love their phones, whether they're watching TikToks or FaceTiming friends. Give them the gift of a hands-free experience for under $20.
Their room is their space. Even if they share a room, they can hang these around their bed if they want. Easy to use and really adds a lot of ambience to their little cove.
This book has been a hit on TikTok, with millions of viewers who have become readers. They'll be turning this book into a movie soon, too, and it's being called the next Hunger Games. Give your teen the gift of the hottest book of the season.
Versed is a great skincare brand and it's also very affordable. Gift this great gift set that will get them clean and clear and also share a brand that will be something in their price range after it's gone, too.
They have these for guys and gals of all ages, so find the sherpa that works for your teen. I have yet to find a teenager that doesn't appreciate a cozy jacket. In fact, I bought sherpas for 3 teens on my list this year (and usually buy at least one every year for someone). It's a universally appreciated gift. Pro tip: buy it a size larger if you're unsure and always go with dark colors unless you know they like patterns or bright colors.
Teens love their music. This cute mini bluetooth speaker will allow them to play it from their phones. The strap makes it easy to carry around if they want to take it to a park or a friend's house. This is a super affordable version. If you wanted to buy them a really nice one, spring for this one.
This may seem like a silly gift, but what do most teenagers have in common? They love to sleep! These blankets are the absolute softest thing you are ever going to feel in your life. I actually recently replaced all our cozy couch blankets, because our puppy had destroyed so many of them and I bought three different highly rated brands: Cuddl Duds (this one), Koolaburra by UGG and then an UGG blanket. Guess which one is the softest? The Cuddl Dud! It's so good, my niece (a teenager) begged for one for Christmas. So, don't discount the universal popularity of an incredibly soft blanket.
These are highly rated, but more affordable than other known brands. They are noise isolating and offer 4 built-in microphones. Available in several colors, too.
Available in a dozen colors, these cozy, retro smiley slippers would be so cute for any teen. Especially as temps are dropping, everyone can appreciate something warm and soft for their feet. The retro vibe makes them cool enough to wear.
*****
There you go! You could grab one of these for the teen in your life or if you have a teen and you're stumped, combine some of these for a cool pile of gifts.
Just don't be disappointed if they ask to return it. The gift was still appreciated, they're just at a tough age.
If you're looking for more gift ideas, don't miss my most recent post with 9 creative gift ideas for younger kids that are under $20!
Or, the nickel free earrings I can actually wear with super sensitive ears. They're amazing!
Have a fabulous day,
E