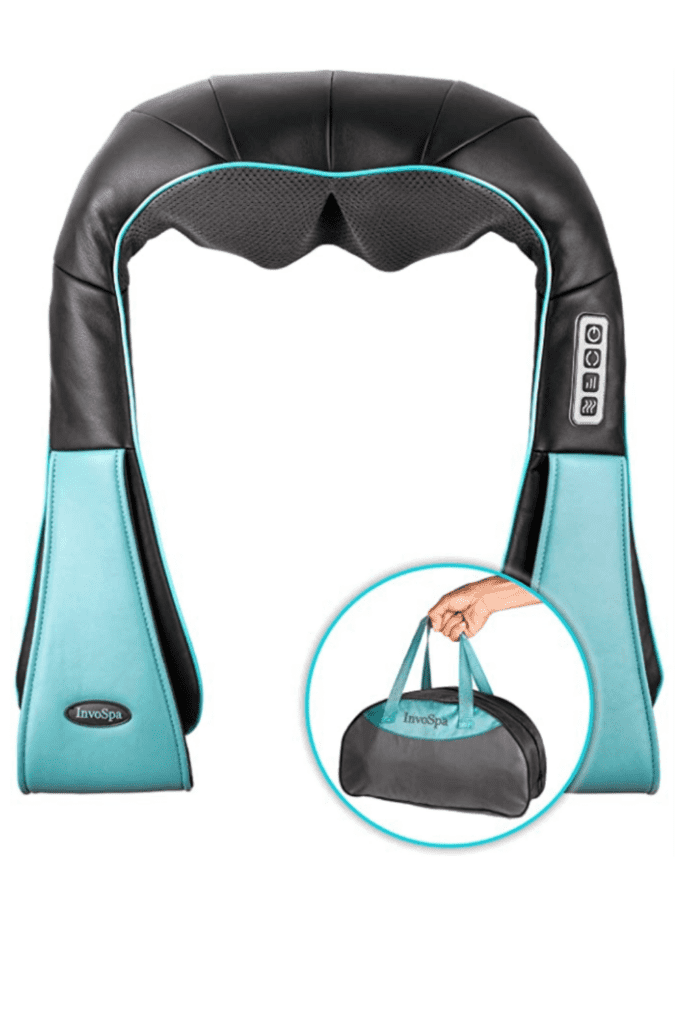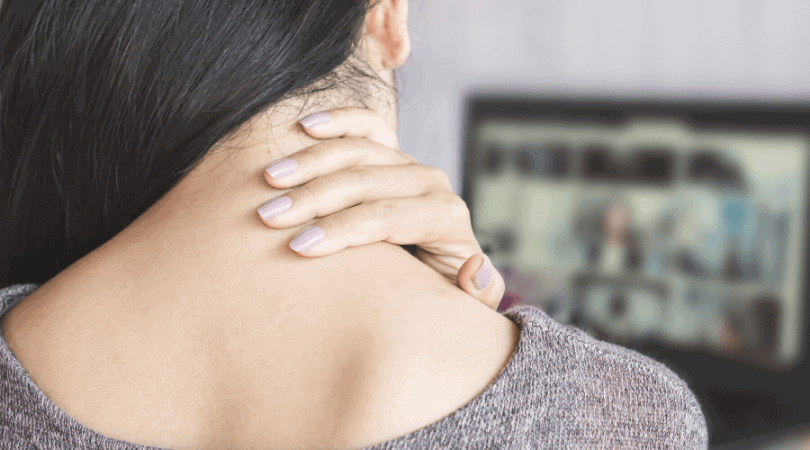 I don't know about you, but I really miss things like the occasional massage and pedicure. I've had a Massage Envy membership for the last handful of years that allows me to get one massage or facial a month. While I started for the many health benefits – I'll admit I continued going because it's just so relaxing.
The Best Handheld Massagers:
But, with 2020 being the year where everything has changed, I have started to find ways to adapt. I mean, haven't we all?
One way I've replaced my sorely missed monthly massages is by using handheld massagers at home that can help reduce chronic pain and relax sore muscles.
So, I thought I would share my favorites, as well as some of the highest rated, most popular, handheld massagers purchased by blog readers in one wonderful post that will help you relax.
Just imagine combining one of these with a detox bath an some bedtime tea and you are going to be ready for some serious zzzzs.
Treat yo' self, honey.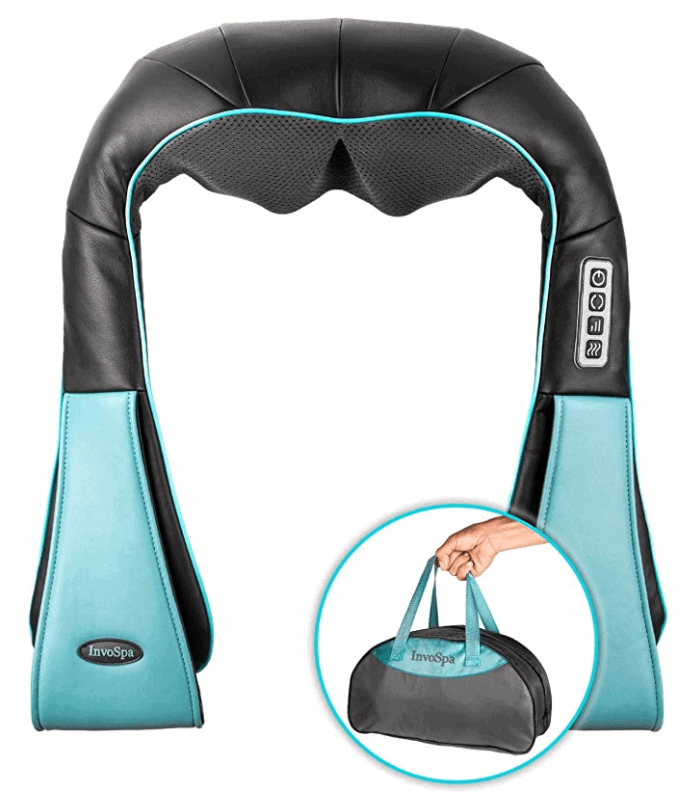 I first shared Invospa Shiatsu Neck Massager in my popular post on the best gifts for guys. It is one of the best selling items around the holidays – and for good reason. This thing is awesome.
We've bought it for ourselves and as a gift at least 3 times and it's always very appreciated – because everybody can use a little neck and shoulder massage!
This has several cool features, such as a warming option for a heated massage, a bag for easy storage, and an easy way to use your own arm weight to get a deeper tissue massage when needed.
All in all, a big win for at-home massagers.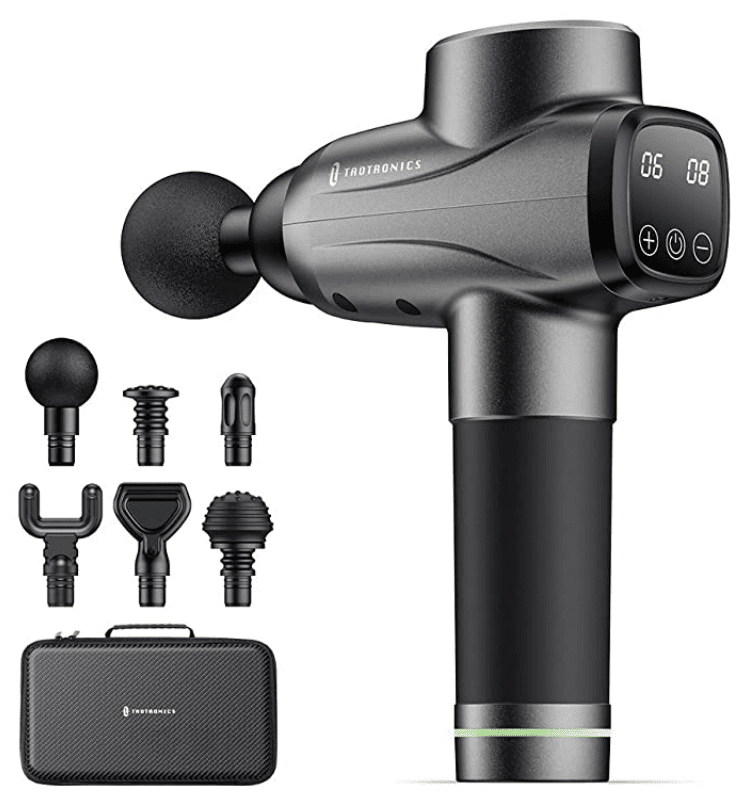 This one started selling a ton when blog readers started clicking over to it from the neck massager I recommended. After seeing a handful of sales, I had to click over and see what all the fuss was about!
This deep tissue massage gun is amazing! Talk about the perfect way to really get into sore spots that are in chronic pain, such as shoulders, lower back, etc.
This baby has 10 adjustable speeds with 1400 to 3200 strokes per minute and 6 specialty massage heads. Plus, it all comes in an easy to carry bag, so you can take your massage gun wherever you go.
Amazing.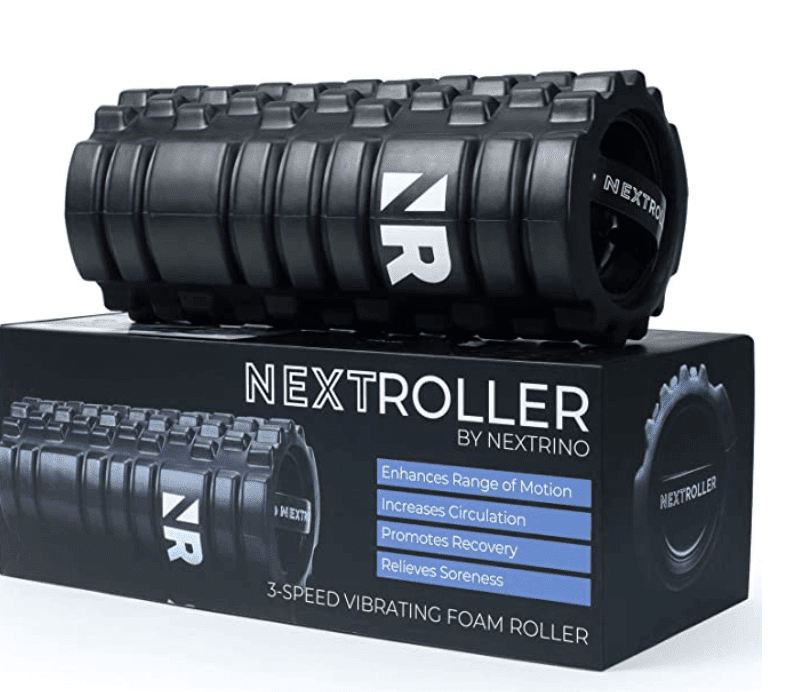 In pilates class, they sometimes have us roll our low backs, sides of our legs, and other sore muscles on a foam roller. It's not always the most comfortable experience, but it's totally worth it after when you've worked out some cramped muscles.
This vibrating foam roller version is absolutely brilliant! You would use it in the same way as the none vibrating option, but just like an electric toothbrush, you'll get a better massage with less effort.
The Nextrino has been used by athletes to help work out sore muscles and joints in the upper and lower back, knees, IT bands, quads, hamstrings and more with three choices of speed. Plus, it's portable and rechargeable and boasts a one-year warranty.
Winning!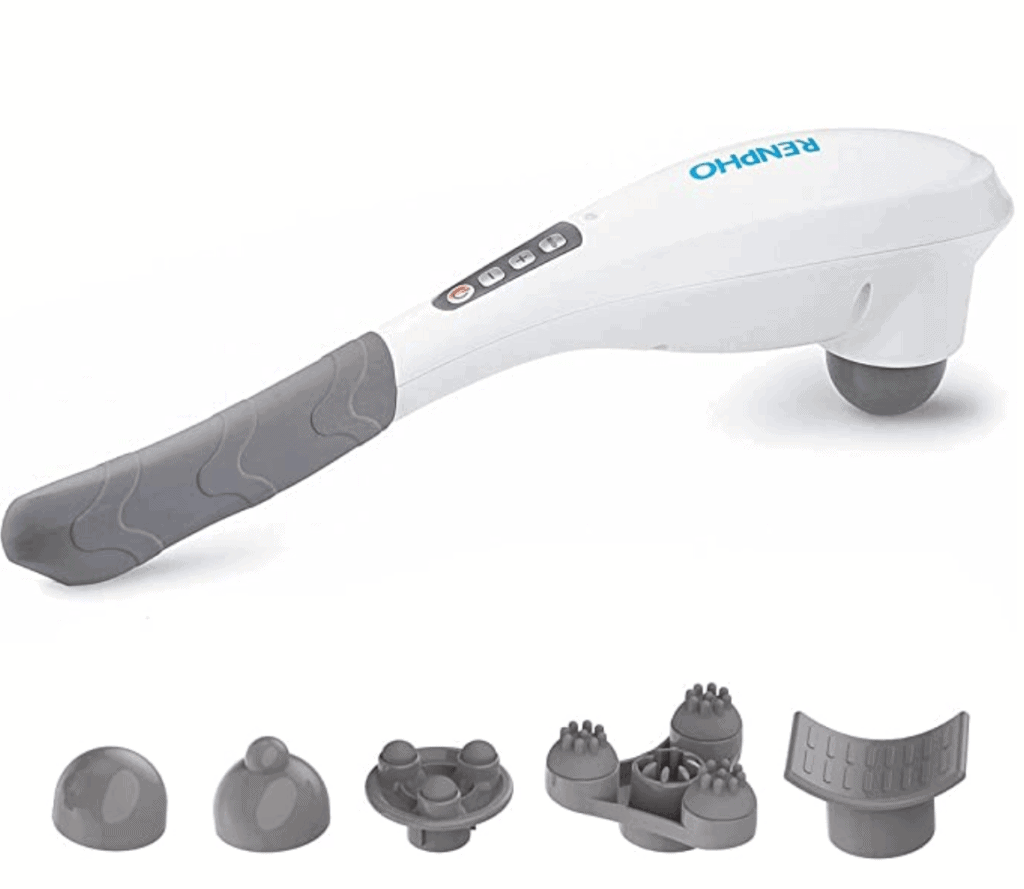 This cordless deep tissue massager is so cool. It has a docking station where you can store the massager and the variety of massage heads that it comes with, so it can be ready when needed.
With 5 interchangeable massage nodes, you can really customize the massage to the area that you need to really loosen up.
Genius.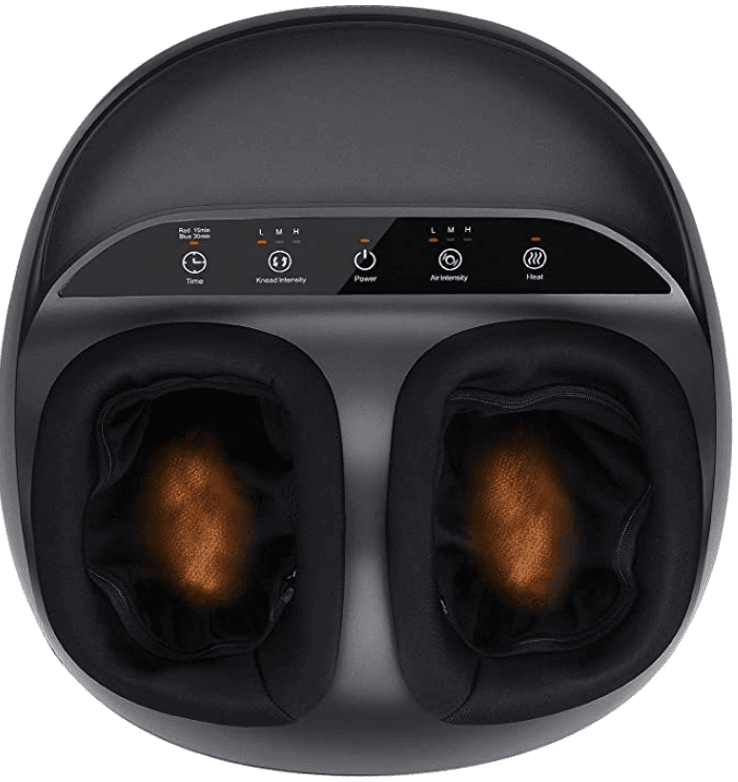 I'll admit I'm putting this one in here because I deeply want it. No water required, this foot massager offers an incredible foot massage with a rotation ball, rolling stick, and heat options. With 3 kneading and 3 squeeze intensities, you can customize the massage to your comfort level.
This foot massager can accommodate up to a size 12 – so get ready for some serious relaxation. There are a lot of reviewers with arthritis, plantar fascitis and other conditions that are finding great relief with this.
And, it also comes in white.
#YAS
****
Wow, I suddenly need a massage more than ever. Have you tried any of these at-home massagers? What's your favorite?
Looking for more ways to relax? You might love these posts:
Have a fabulous day,
E