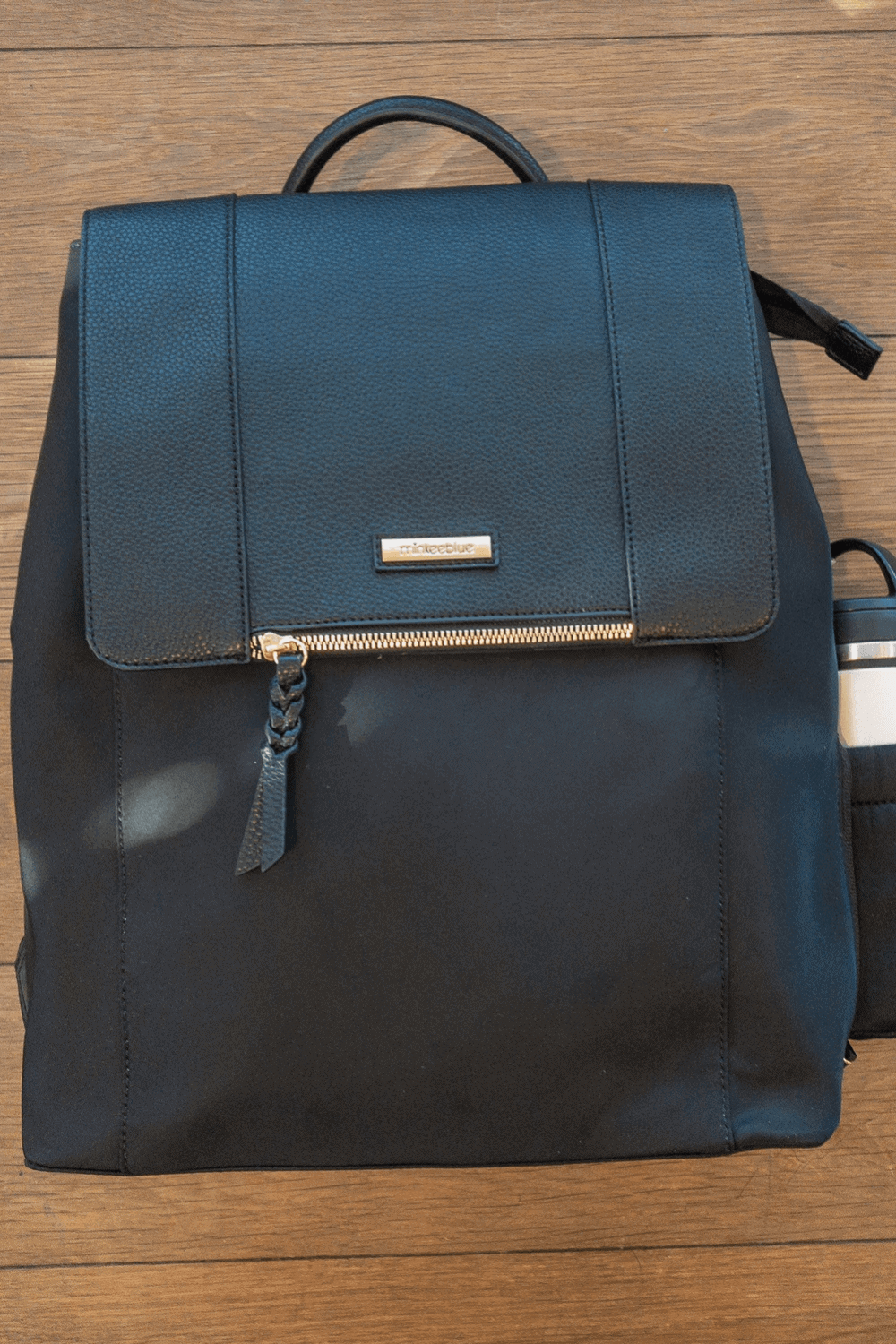 Once upon a time, I used to be able to pack up my laptop and do a lot of my writing from various coffee shops in the area. Ahh, life pre-Covid.
But, I look forward to those days again – and there will be at least one thing about my routine that will be a lot easier – thanks to my new favorite work bag, the Mariah Backpack from MinkeeBlue.
Big thanks to my friends at MinkeeBlue for sending me this bag to review. I found the features and design to be innovative and thoughtful for the modern woman. In fact, I loved it so much, I made a little video to show you all the great features of this bag. Let's take a look: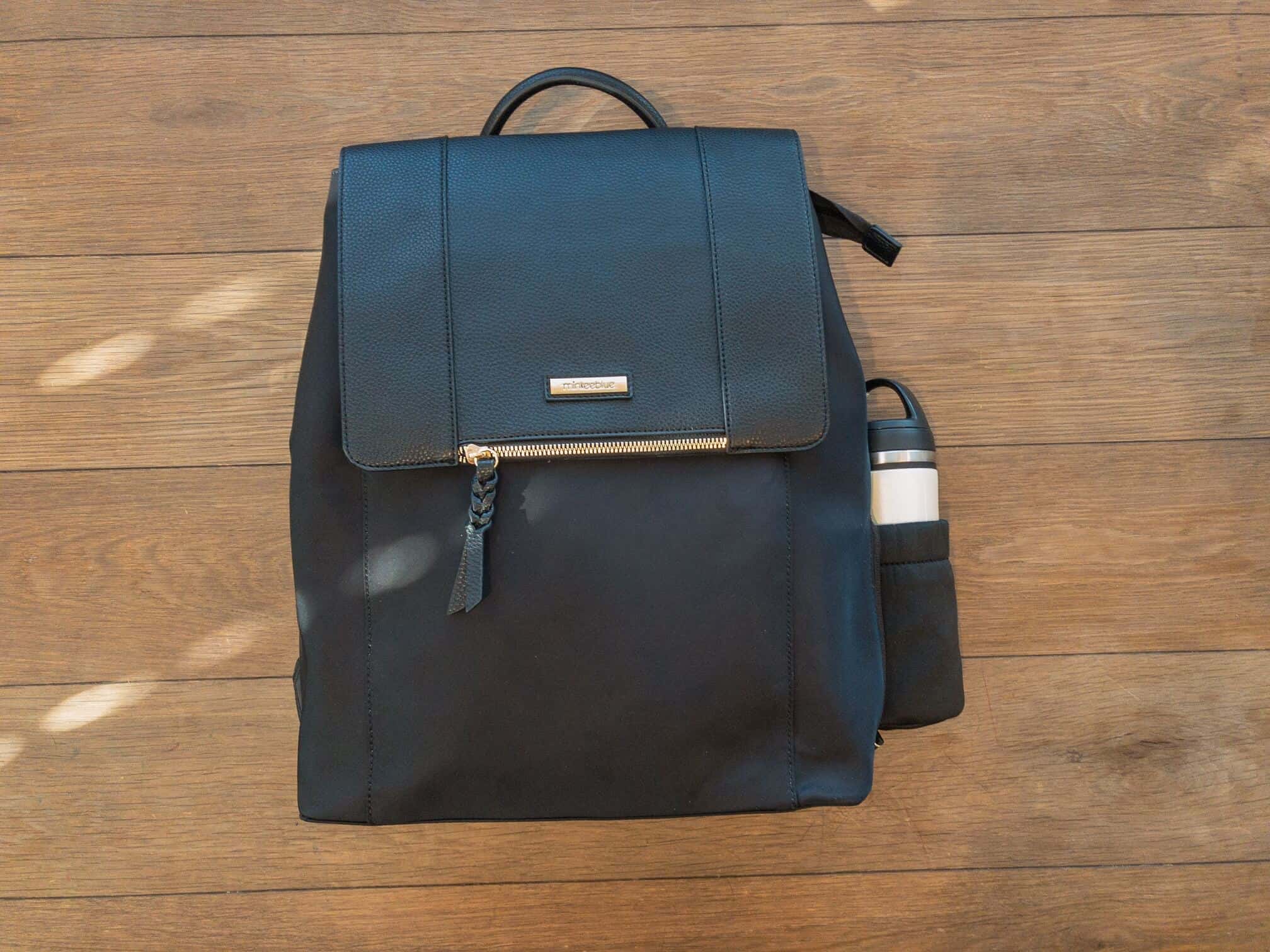 One of the things I love most about this bag is the thoughtful design for a woman, from the padded laptop sleeve to the shoe storage in the back.
Plus, it's made with a combination of vegan leather and nylon for a truly wipeable finish and little gold plated feet protect the bottom from gross floors. Talk about a bag designed to keep up with you.
And, I don't know about you, but I totally hate carrying a handbag and a work bag when I'm out and about or racing through an airport. All of the zipper pockets and storage in this bag make it easy to get everything I need into it and organized, so my hands can stay free. Just look at everything I was able to get into this bag: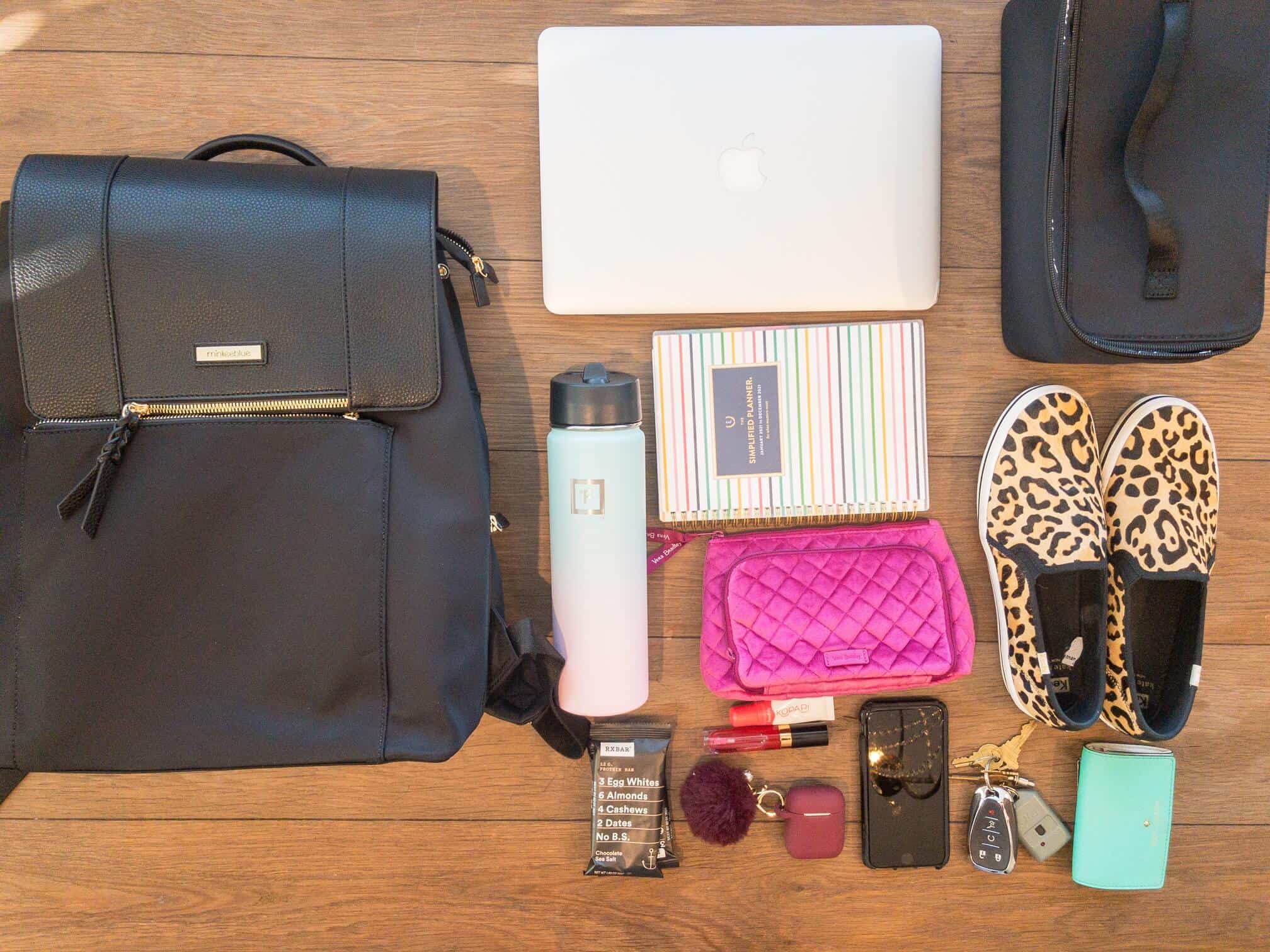 Traveling with the Mariah Backpack:
Airports may be strangely quiet these days, but we'll back to our jetsetting lifestyle in the future. And, if you've ever dealt with the frustration of trying to keep a bag on top of a rolling suitcase without it flying all over the place, you will 100% appreciate the addition of the suitcase sleeve on the back of this backpack.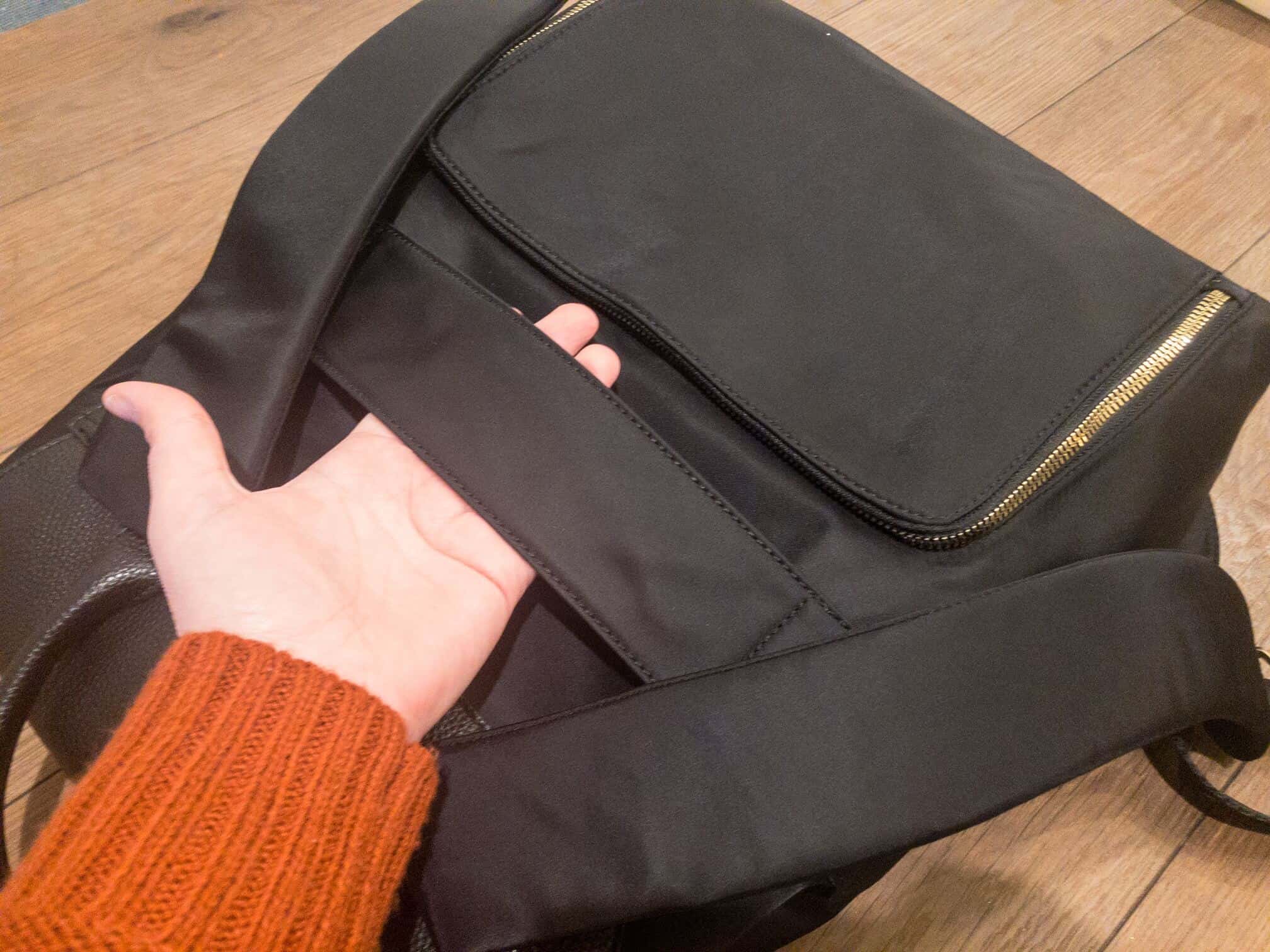 I tested this around my house and can say that this puppy stays put. Makes me seriously so excited to travel with this bag when life gets back to a new-normal.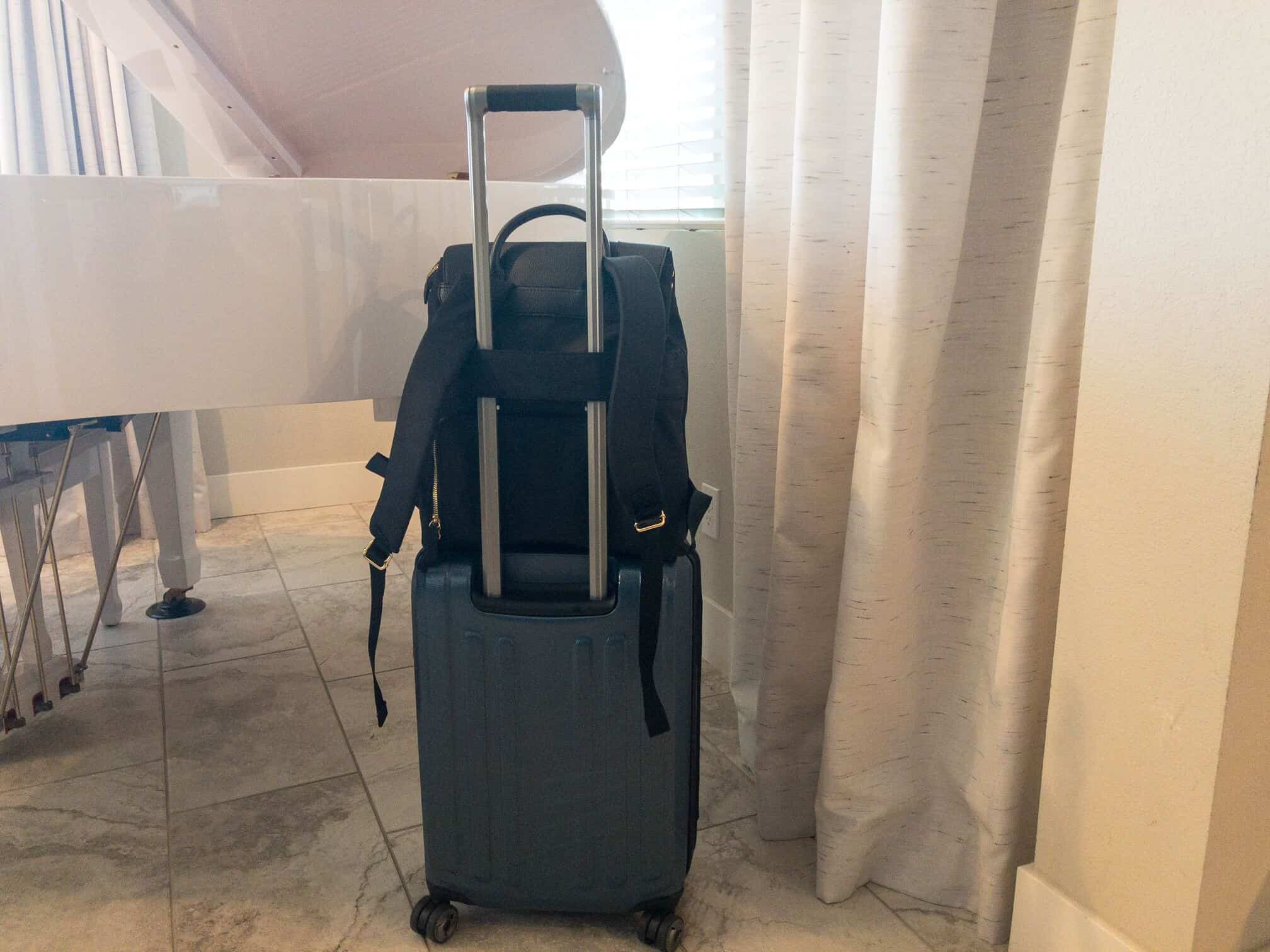 I happen to love the sleek, chic look and serious functionality of the Mariah Backpack. I typically use my work bag to cart my work stuff to various work places around town or to hop on a flight to meet with a client, making Mariah the perfect girl for my job. I also loathe straps that dig into my shoulders – so I usually opt for a padded backpack like this one.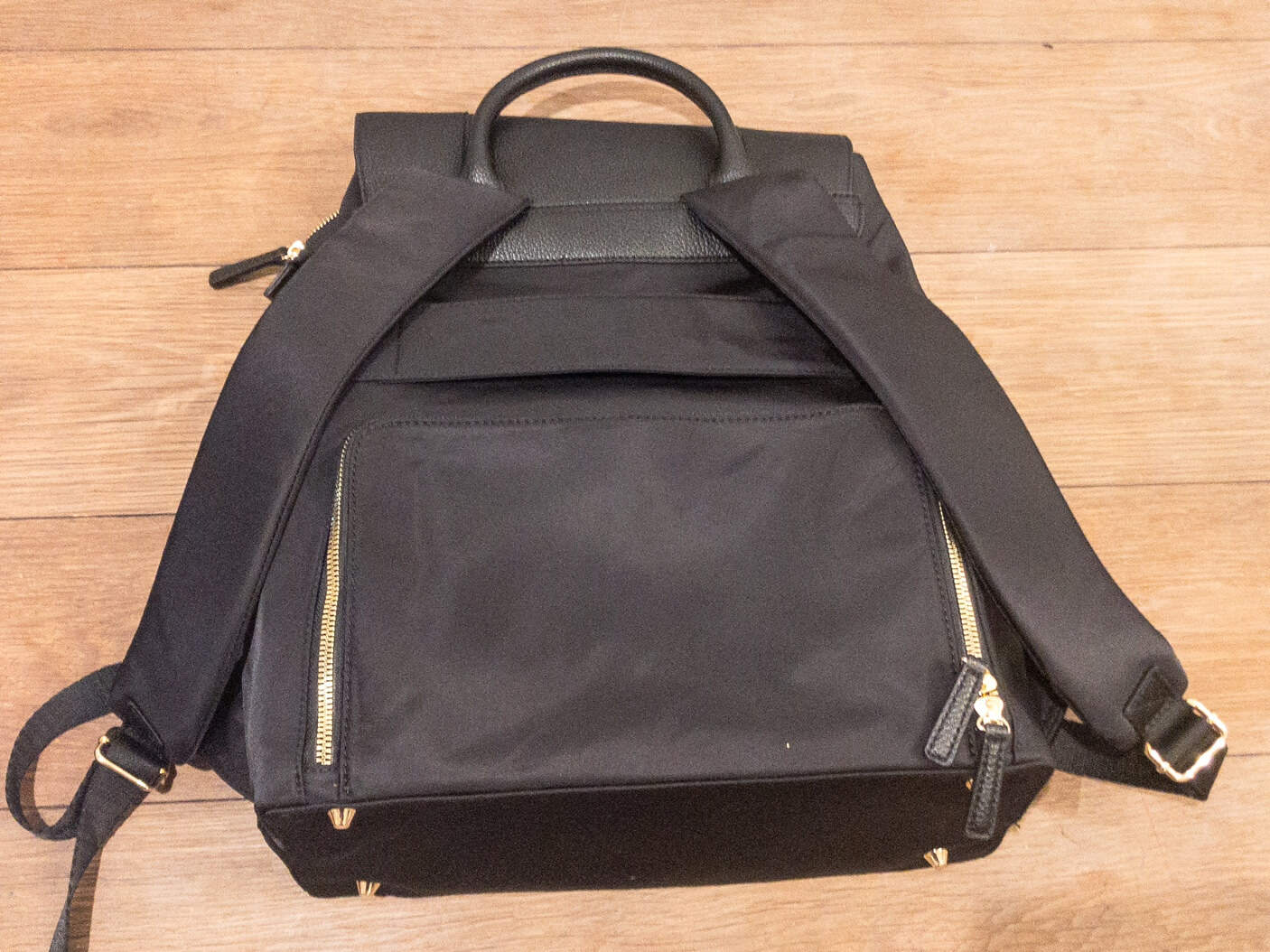 But, if you're looking for more of a tote design or even a diaper bag – you'll want to see some of the other bags in the MinkeeBlue line to find the perfect one for you.
*****
What do you think? Have you been looking for the perfect work bag? Which MinkeeBlue bag is your favorite? Share it with us in the comments below.
Have a fabulous day,
E