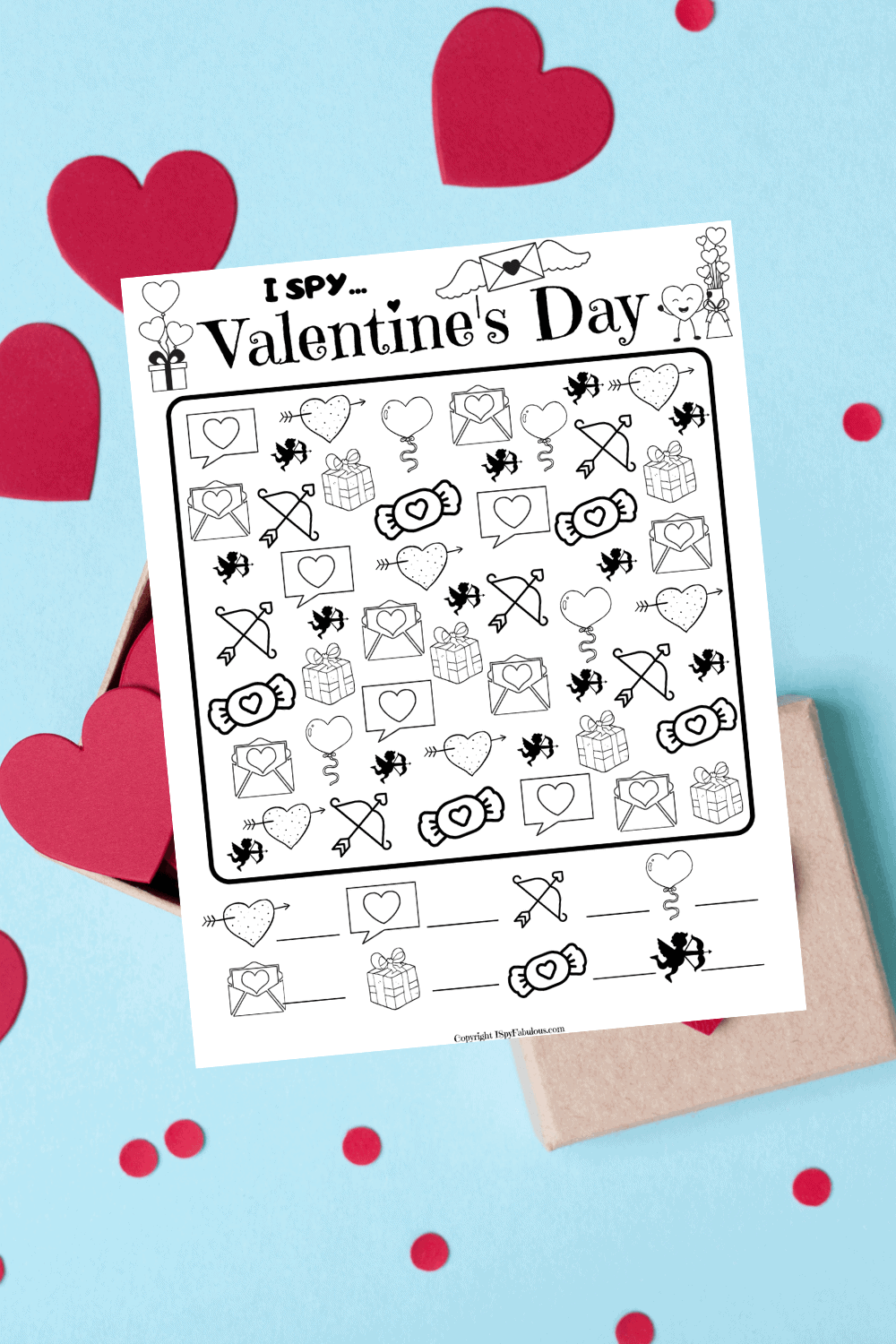 Valentine's Day is on the horizon! I love everything about Valentine's Day, especially now that I love kids. I use this as an opportunity to talk about kindness, do our kindness countdown activity throughout February, and do lots of fun pink and red games that you can download for free here.
So, since I already have I Spy printables for several other holidays, I thought it was about time I create one for the month of love.
After all, who couldn't use a little bit more fun and love right now – am I right? And, this fun little activity is super easy to use and will cost you zero dollars.
How To Use the Valentine's Day I Spy Game: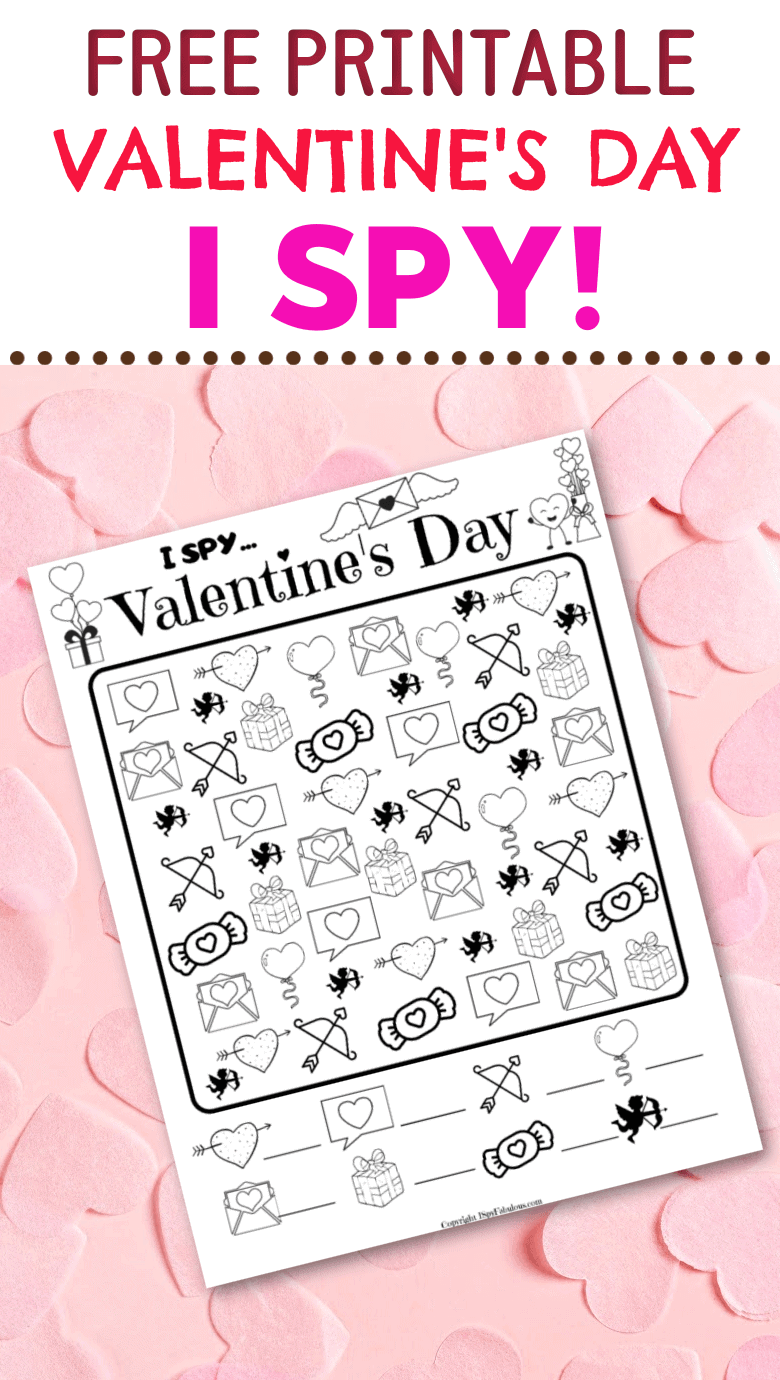 These are such an easy activity. Just print them out (for free!) and then your kids can color in the little pictures, count them up and record the number at the bottom!
Bonus points for the cupids, because there are more of those than the others!
I use this for my toddler and school-aged kiddo, because even if they're too young to do a lot of counting, they can just enjoy coloring it. It's also a great filler activity if you need something when it's raining outside and kids are going bazerk.
Been there. I see you, mamas.
To get your free download, just click on the picture below and it'll open in a new window. Download and print. That's it. It's yours. Print as many times as you want.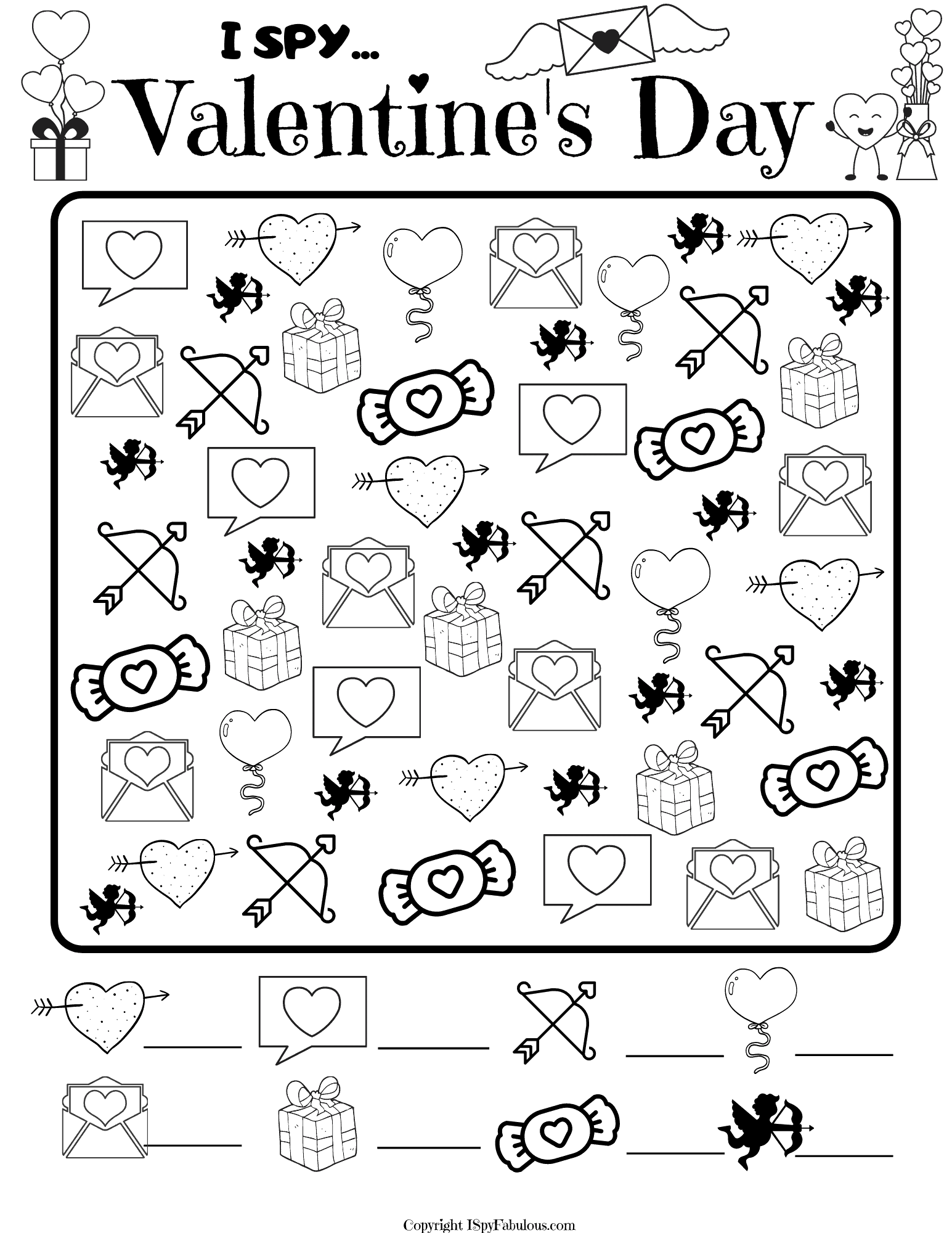 This is for personal and classroom use only, though. If you'd like to share it out in a round-up or other post, just make sure to credit my site and link back. Please and thank you.
Easy Valentine's Day Ideas:
I love using holidays as inspiration for activities and food that I can do with my kids to make the every day special.
Here are some ways that we'll be celebrating Valentine's Day this year:
I always decorate a small area, usually the sideboard in the kitchen, with some free printable pictures, cute Valentine's Day felt garland, and little treats that I put out when my kids can have them.
Print out a free coloring page or game each day. Use my post with 18 freebies to help you out.
We do my free kindness countdown activity and keep track of everyone's kindness.
Read books about friendship, kindness and love. Don't forget that libraries are still open right now, so go rent some books for free! Easy!
Look for ways to show each other love. Love is a verb and kids can learn the actions that show people we care from a very young age and they love to do it!
More Free Valentine's Day Games:
If you're looking for more easy fun for Valentine's Day this year, don't miss these other free goodies on the blog: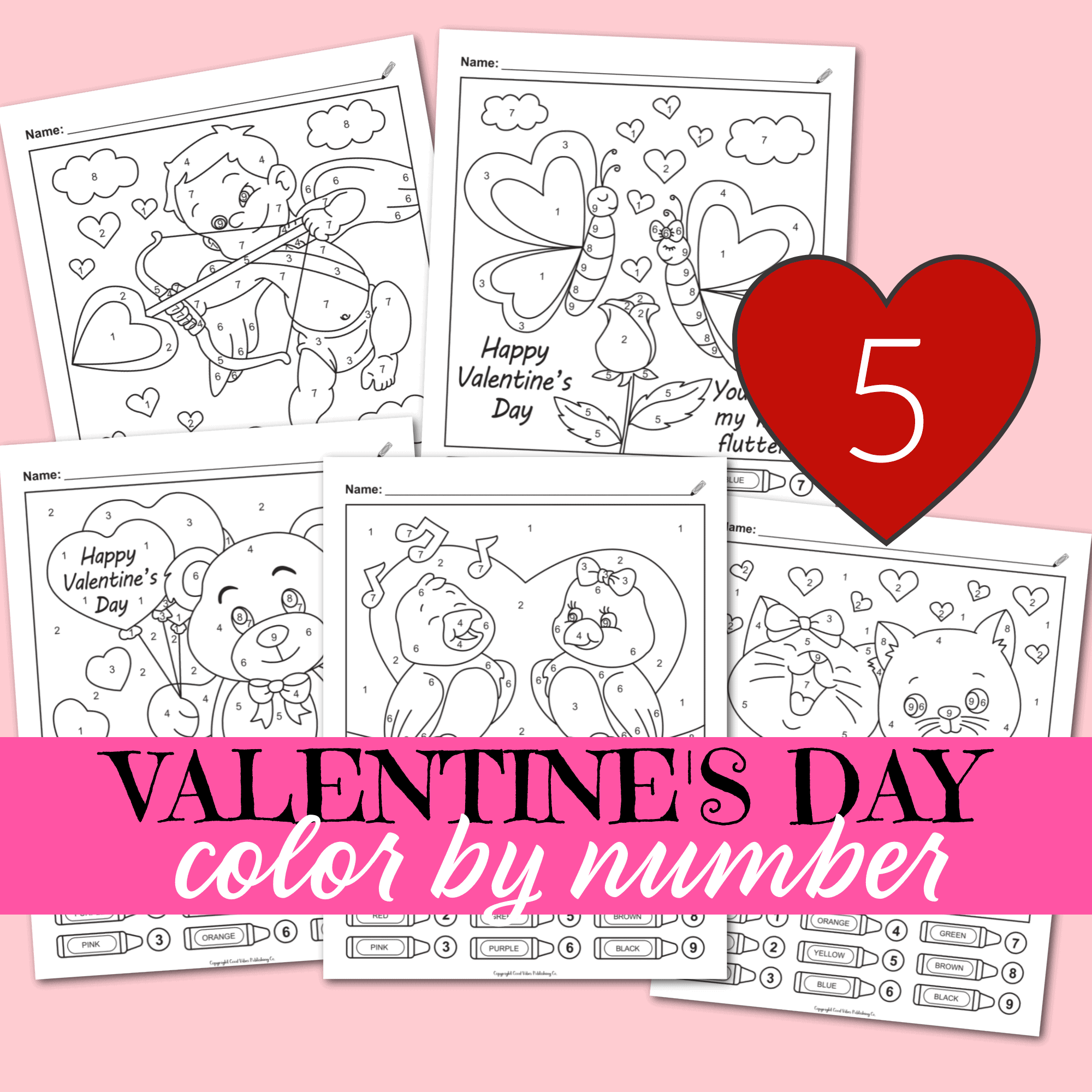 More Free I Spy Printables:
If your little ones just love I Spy games (and who doesn't), grab these ones, too!
What about you? Do you have any special traditions for Valentine's Day? Share them in the comments below!
Have a fabulous day,
E