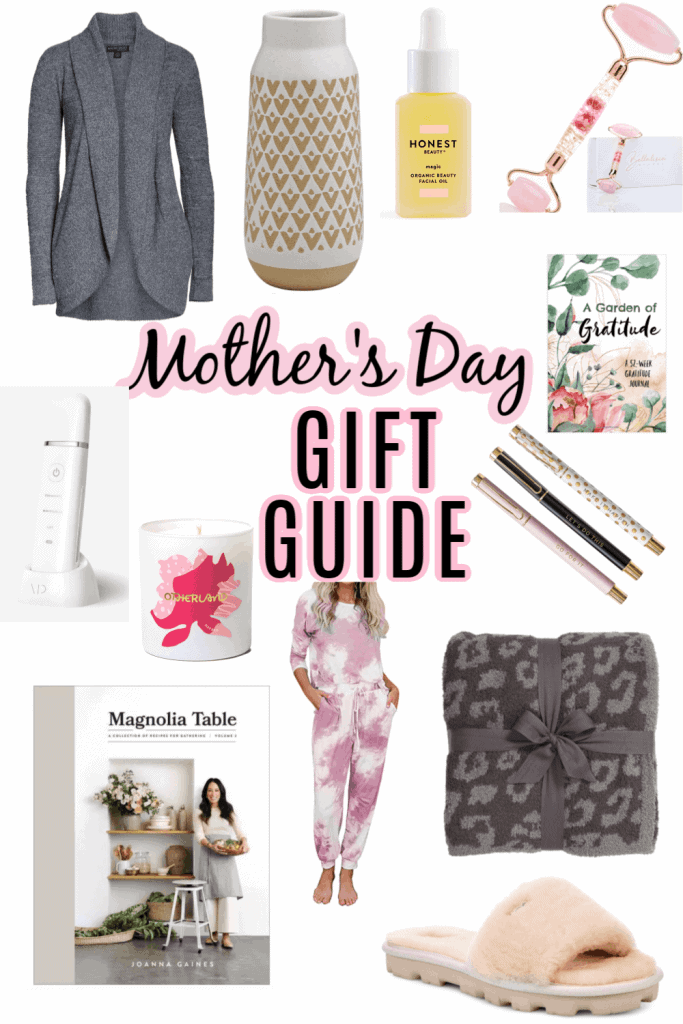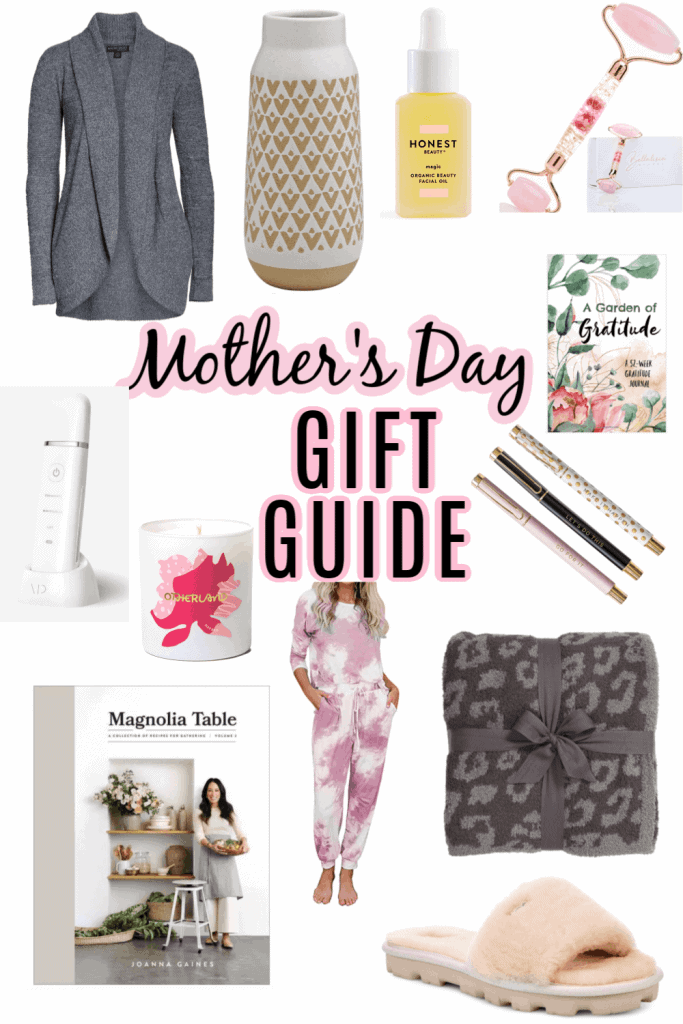 It might feel different this year, but Mother's Day is coming!
If you've been home and homeschooling all day with your kiddos, it might be giving you even more appreciation for the special women in your life, whomever they may be.
And, since it's likely we will still be staying home come Mother's Day, I put together a collection of the coziest, most relaxing, gifts that even I would want and would be proud to send my favorite ladies.
With a range of ideas in a variety of price points, there's something for everyone!
Plus, I used only Nordstrom and Amazon because they both offer free shipping and Nordstrom even offers free gift wrapping!
Let's take a look!
Cozy Mother's Day Gift Guide:
Skin Roller Plus Face Oil: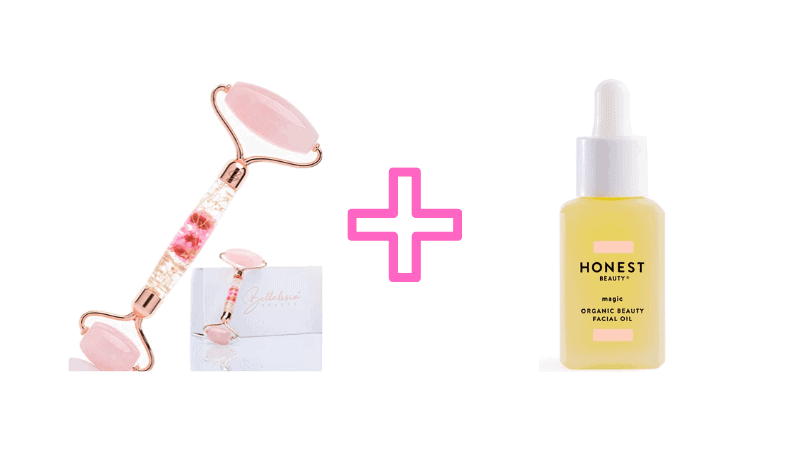 Bellalisia Skin Roller | Honest Facial Oil
This is a gift I've been giving quite a bit lately, because it's so beautiful and so easy to use!
Just a quick 2-minutes with the skin roller and oil and your skin will be plumper, smoother, and glowing!
Everyone loves this gift and the best part is you can send it via Amazon prime!
If you are looking for something more affordable, just send the skin roller and let them know to use it with any serum or skin oil that they have!
Feel free to print the skin roller printable in this post and stick it in the card!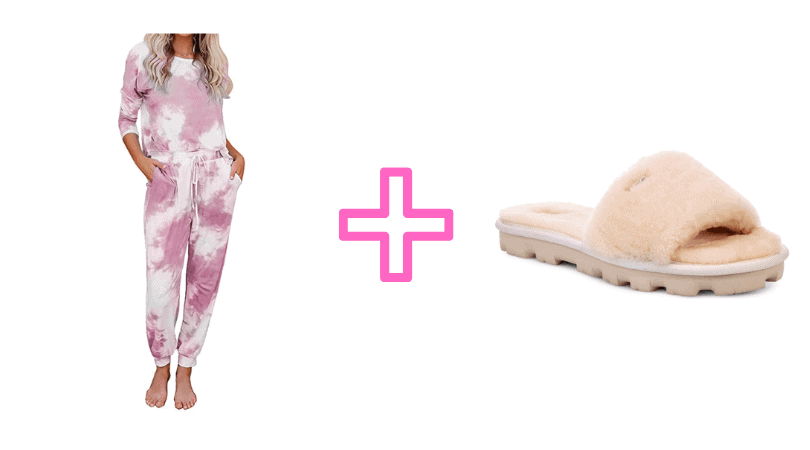 Who doesn't love a matching pajama/jogger set – especially now? This set has a subtle tie dye look and depending on how your favorite ladies felt about tie dye the first time it was big, this may or may not be the perfect set for them!
The UGG slippers are just a hug for your feet. Who doesn't love slippers and the open toe keeps your feet from getting too sweaty as temps rise.
Plus, the tread on the bottom means they don't have to take them off when walking outside for the mail or any other quick task (Starbucks drive through anyone?).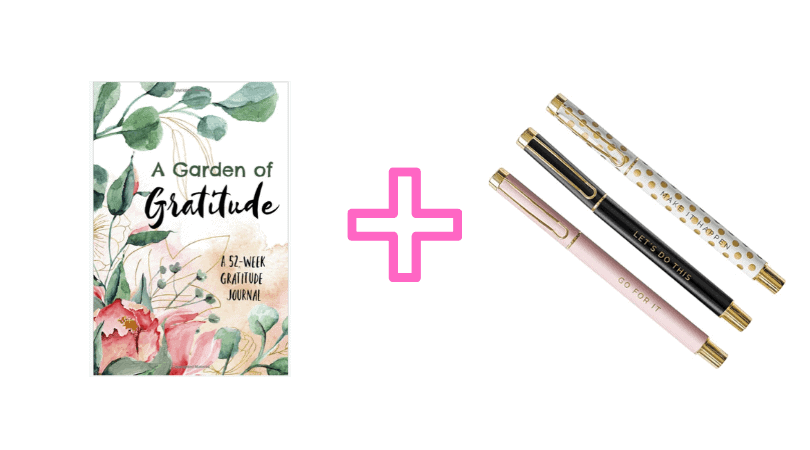 Gratitude Journal | Motivating Pen Set
I think this is the most beautiful gratitude journal and the pens have such fun phrases on them!
This set can be amazon primed for about $20 – score!!
Gratitude journals are so big right now and for good reason – they are a quick simple way to improve mindset and happiness while reducing stress, anxiety, and all the things we are all feeling right now.
I'll be sending this set to a couple of my favorite people.
#SHHHH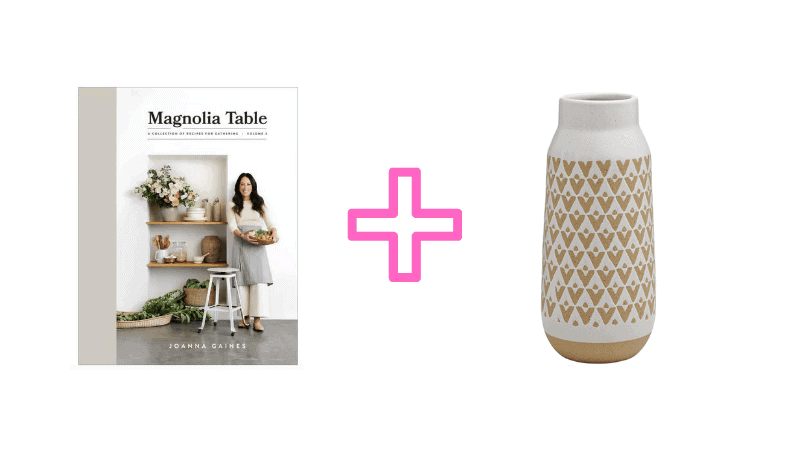 Magnolia Cookbook | Stone & Beam Vase
This is the newest cookbook from Joanna Gaines. If you've ever tried her recipes, they are so delicious and always surprisingly easy.
So far, I've made her chocolate chip cookies, lemon pie and chocolate french silk pie – they always turn out perfectly and are gobbled up quickly!
I may or may not have made the chocolate silk pie multiple times – and I'm not even sorry!
Pair it with some fun decor like this stoneware vase, that is so much more affordable than most vases.
Or, if you know of a cooking utensil they don't have and want, grab that, such as this gorgeous cake plate:
Just be careful with buying kitchen things. Some cooks really like certain things. I might be thinking of my chef husband when I say that….
#PICKY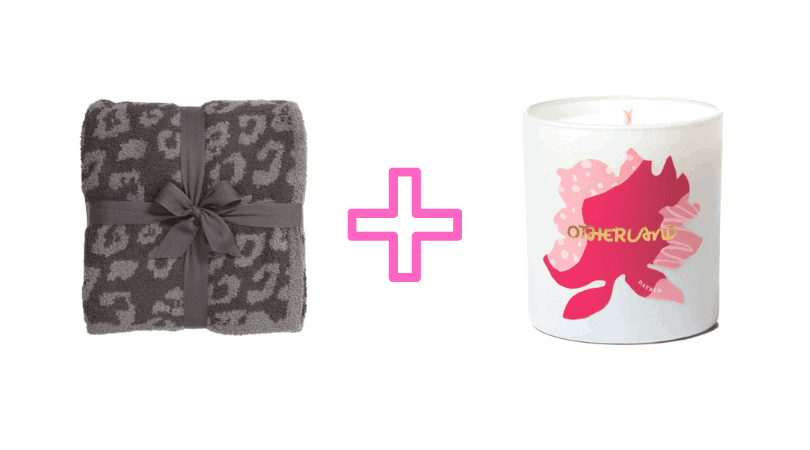 Not even going to lie, I want everything on this list – starting with this super cozy blanket and an Overland candle.
I've heard so much about Overland candles, because they are paraffin free, phthalate free, and sulfate free and they use cotton wicks!
I'm such a huge candle lover, but it's hard to find fully non-toxic options. Overland is supposed to be amazing and this daybed candle with notes of peony, rosebud and pear water is CALLING MY NAME.
Give them a blanket to cuddle with and a candle to light – and you just secured your place as their favorite child.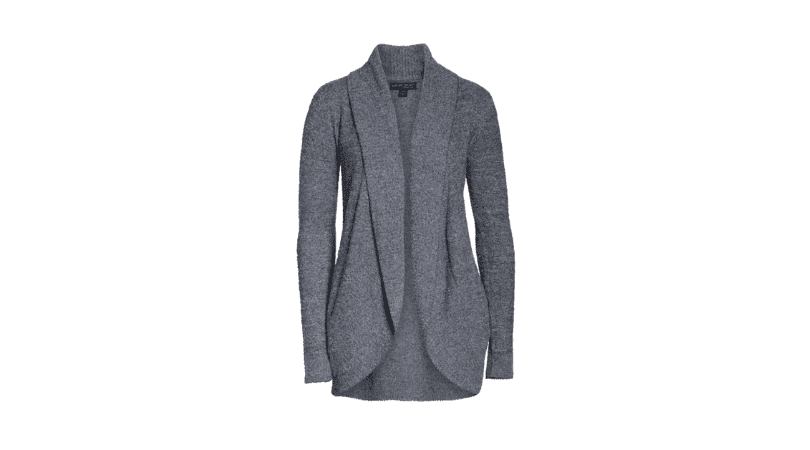 This is the all-time favorite cardigan. Seriously – it is so, so, so good.
Every time I wear mine (out in public), whoever I'm with just wants to feel it, it's so soft.
I even get more cuddles from the kids.
You can get it beautifully gift wrapped from Nordstrom for a gift that will hug her when you can't.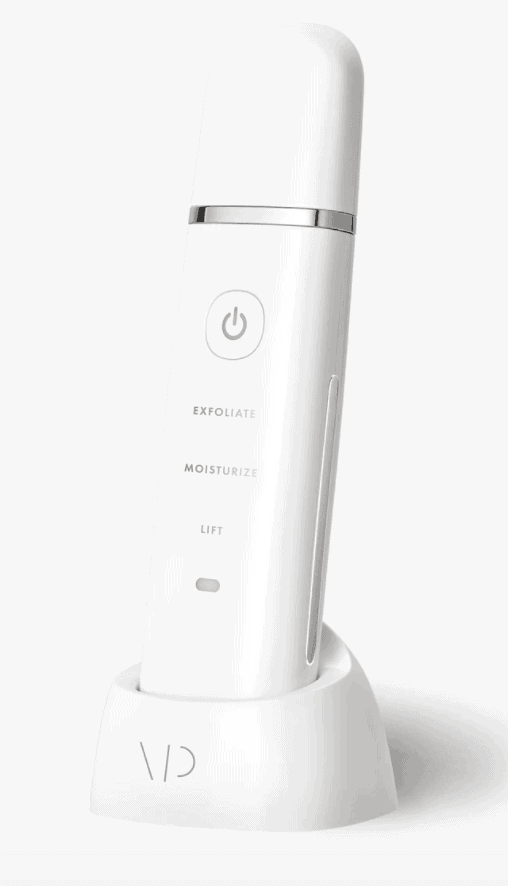 I love, love, love my Essia. It has three easy-to-use functions, including exfoliation, moisturizing and lift.
The one she (or you) will use most is exfoliating. Those pesky blackheads and zits we all get and can't keep our hands off? Gone!
This baby subtly vibrates to purge the pores and give you that glorious smooth complexion usually only obtained by getting a facial (RIP, we miss you!).
The price makes it a fancy gift, too, but don't forget to get 20% off through May with my link!
#YAS
*****
Listen, I'll be honest, I want everything on this list. There is no shame in buying some for the women you want to pamper …. and something for yourself, too.
While you can enjoy free shipping from both Nordstrom and Amazon, you will get the bonus of gift wrap with Nordstrom – something to think about!
Which one of these is your favorite? Tell us in the comments below!
Here are a few more posts with great gift ideas that you might like, too!
Have a fabulous day,
E