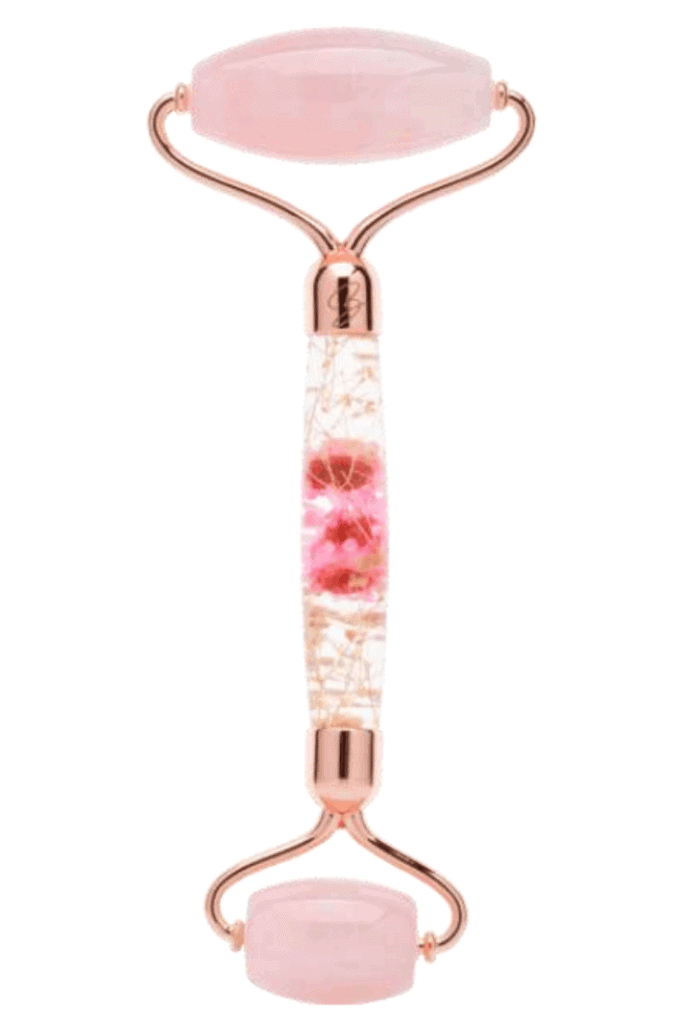 Y'all know how much I love a good facial roller. I wrote a post on 3 ways to use them awhile back to share some of the ways I use my face roller to get smoother, plumper, healthier skin.
In that post, I mentioned a rose quartz roller that was one of the most beautiful face rollers I've seen.
So, when Bellalisia Beauty reached out and wanted to collaborate on this post – I was thrilled!
Plus, keep reading, because they offered an exclusive 30% off discount just for I Spy readers!
Also, you should know affiliate links are used. But, you'll actually save money by using my link, since you have the 30% coupon code. Hurrah!
Why Use a Rose Quartz Facial Roller?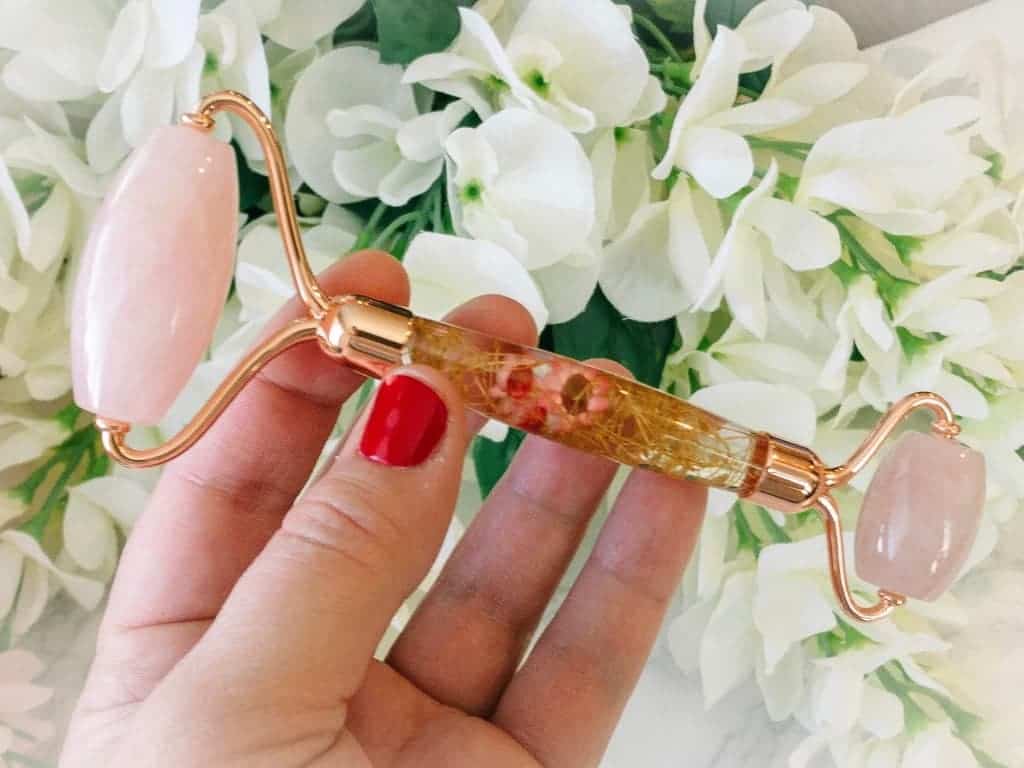 If you've seen face rollers and wondered what all the buzz is about, you'll be happy to hear that this may be new to some of us – but it's actually been part of skin care routines since the 17th century.
What I love about using a face roller is how easy, quick, and affordable it is.
So many skin fads involve pricey skin are tools or expensive creams with strange ingredients.
But, skin care rollers, like the Bellalisia, are very affordable and can be used with many types of skin care serums to see results.
You can even roll on top of a sheet mask to help product sink in even more.
Here are just some of the benefits to rolling your skin:
Encourages lymphatic drainage
Increases circulation
Relaxes muscle tension
Helps reduce signs of aging
Reduces puffiness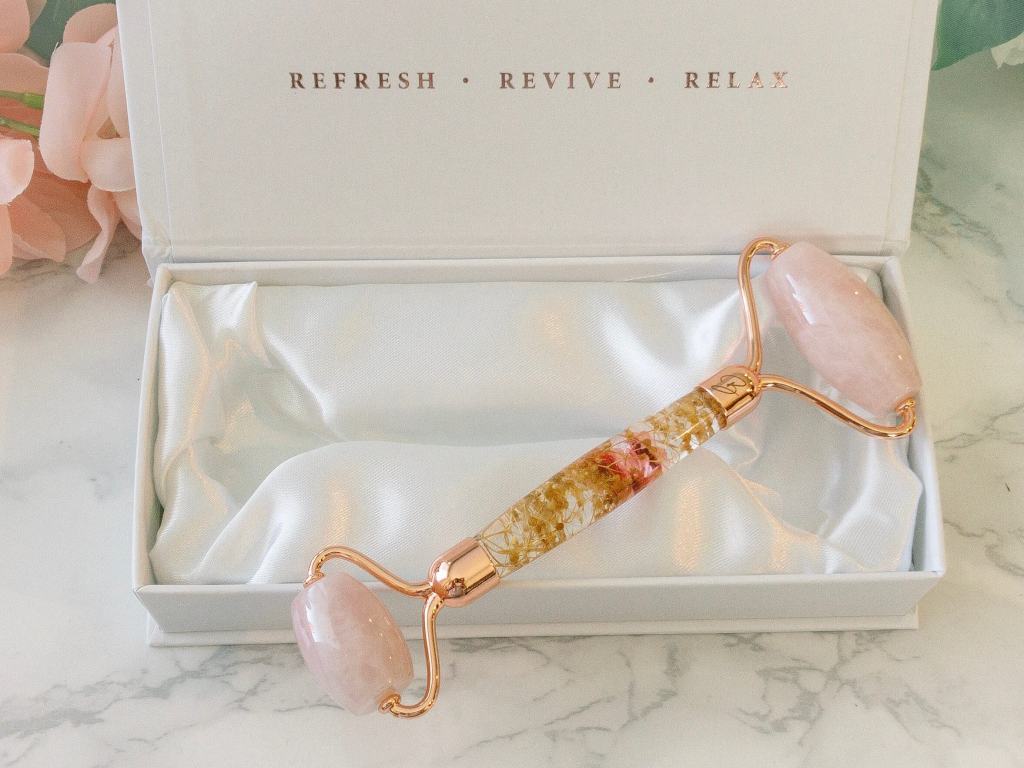 Jade rollers have been the most popular as of late, but rose quartz is not only beautiful, but boosts the unique qualities of the rose quartz gemstone.
I learned from the Bellalisia e-book that comes free with the roller that the rose quartz gemstone is the heart stone of unconditional, boundless love.
Rose quartz helps the heart to open and attract the love we seek and allows us to follow give our love to others.
Because of the power of love, rose quartz also calms emotional turmoil and improves the sources of love in our lives, either friendship, familial or romantic.
I don't know about you, but I can get on board with all of that.
Getting all those benefits is easier than you might think.
I made this little infographic to give you an idea of how to use a skin roller, but really, the idea is simple: just roll out and up.
To download click here or click on the image below: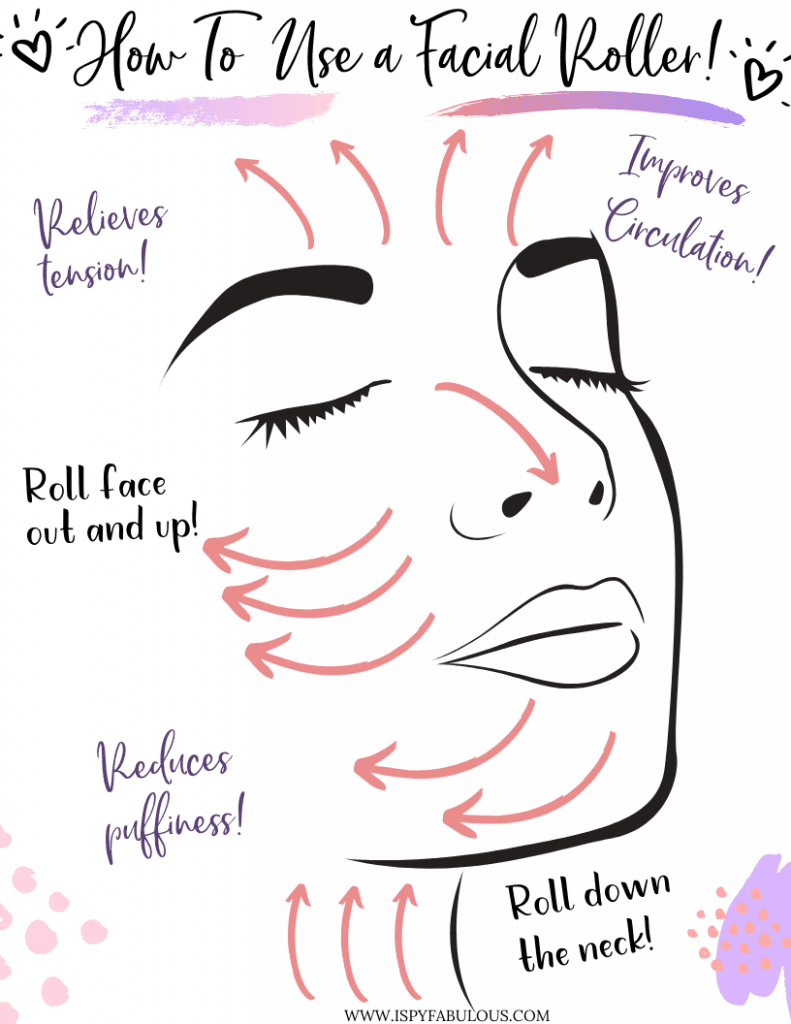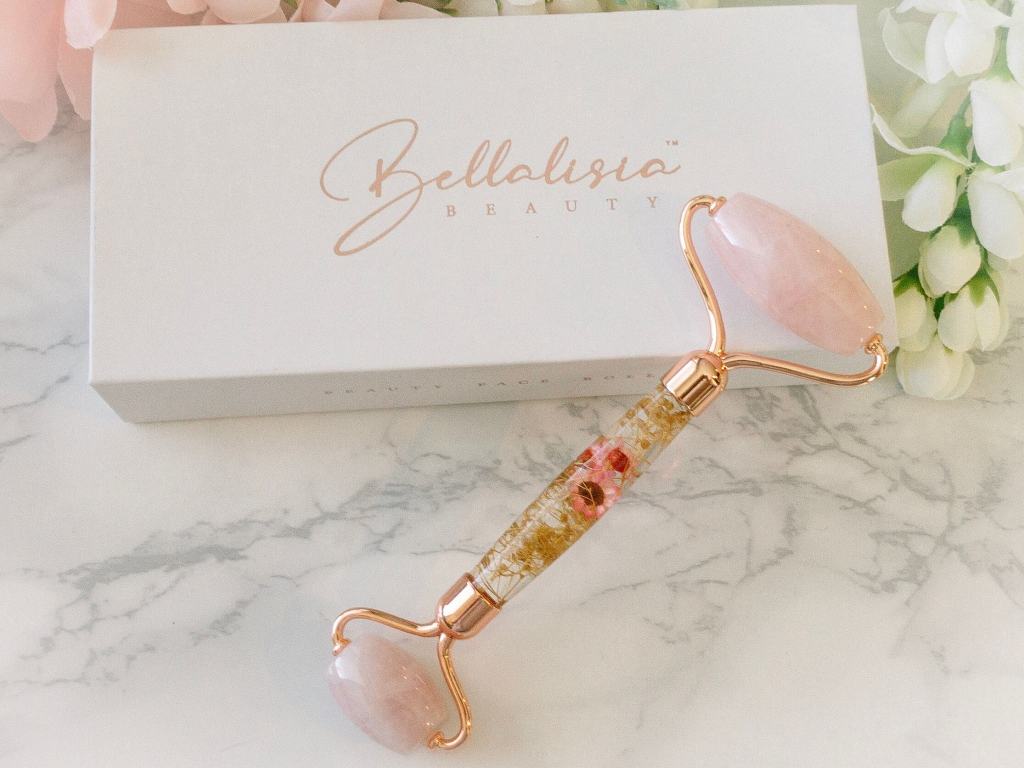 I've looked at a lot of rollers and I think the Bellalisia rollers are absolutely beautiful.
The Bellalisia Rose Quartz Roller uses rose quartz rollers with rose gold handles and flowers imbedded in the stem of the handle.
Here is a look at their gorgeous jade rollers:
Plus, you get their exclusive 56-page e-book chock full of skin care tips, skin roller tips, DIY skin care recipes and more.
All of this can be Amazon primed for an affordable price straight to your door.
It's good stuff, people.
Whether you're looking to roll your own skin or starting to think about great Christmas gift ideas, I think a facial roller is a great idea.
The little gift box the roller comes in is the perfect size for slipping into a stocking, too.
And, I've got good news for you, Bellalisia is giving my readers an exclusive 30% off coupon code on any of their rollers! That takes this already affordable skin care tool and brings the price down to under $15!!
Stock up people. For yourself, your friends, your family. Grab them as gifts for your kid's teachers and pat yourself on the back for giving the gift of self-care (while not going broke).
Use code: ERICA30OFF to get 30% off all their rollers here.
*****
Have you tried a facial roller? What did you think?
You can learn more about the Bellalisia rollers if you interested, by going here.
Read more about the ways you can use your face roller in this post. Or, if you'd like a really great, affordable way to exfoliate your face – check out this post on how to dry brush your face.
Have a fabulous day,
E
PS. Don't forget to use the code ERICA30OFF to get 30% off the Bellalisia rollers!