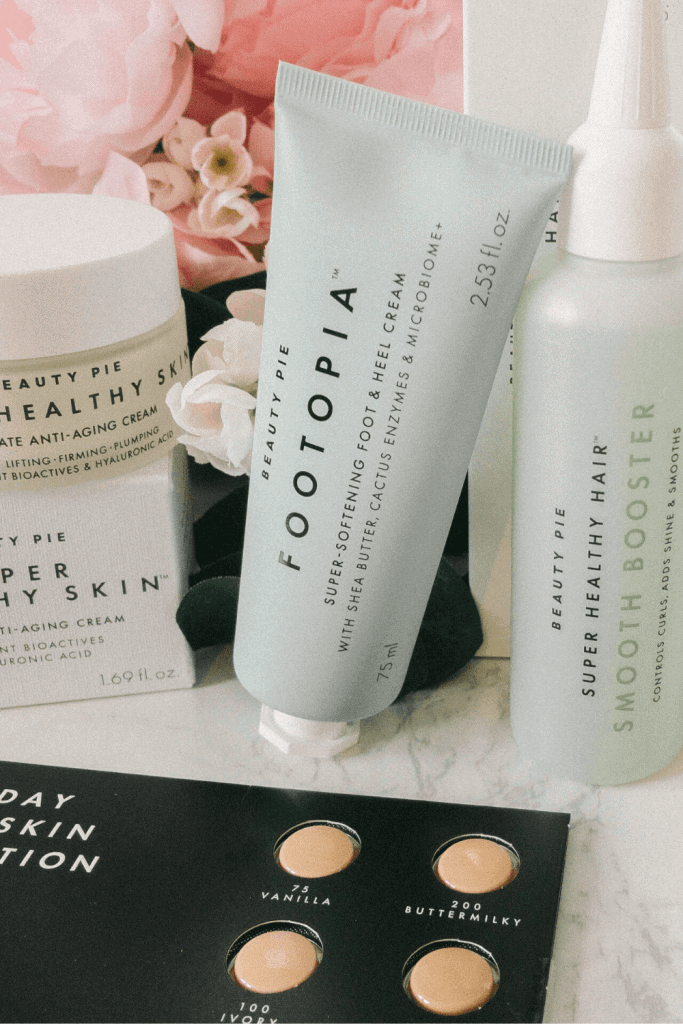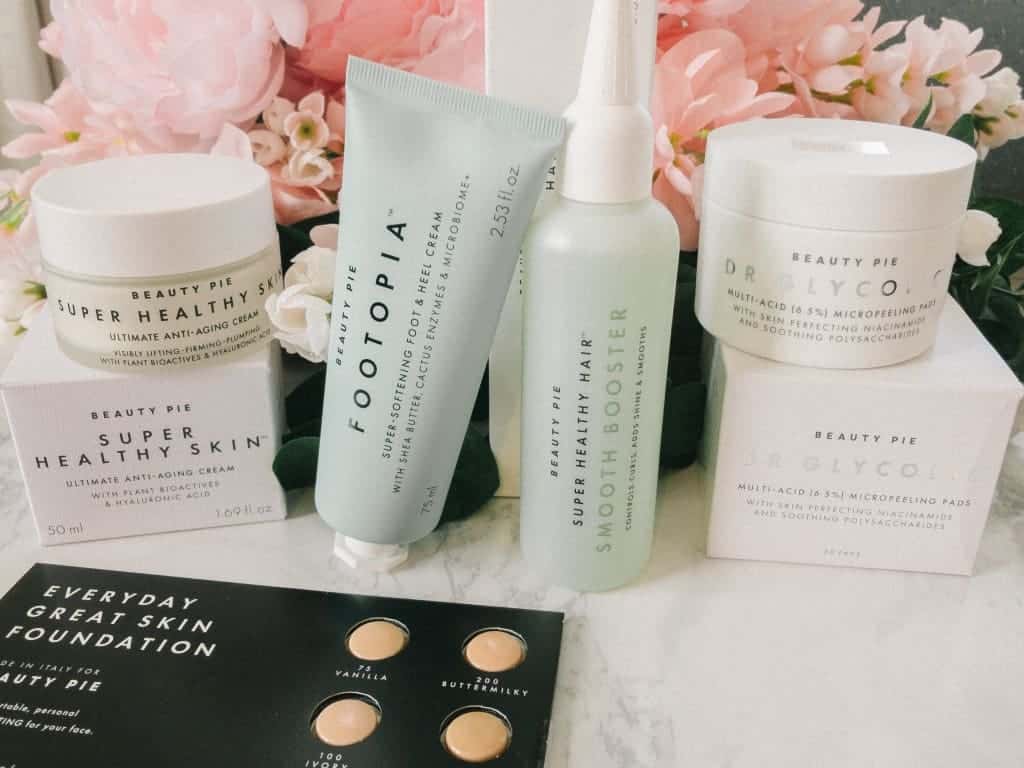 Awhile back, I shared all about my first piece of the Beauty Pie. It took me a minute to figure out how their membership program works, but it's been smooth sailing ever since.
In fact, after my first box, I decided to skip my next month and that meant that I had two month's worth of credit to shop with for this month.
Going in to this shipment, I knew there were a few products I had to try and then filled out the rest based on what looked interesting and didn't push me over on credit.
Let's take a look at what I got in my Beauty Pie box this month – and talk about if it's worth it!
Also, Beauty Pie does not have an affiliate program at time of posting, nor did they sponsor this post. I buy this with my own money. If you'd like to try Beauty Pie, you're welcome to use my referral code (everyone gets one) for a free month of membership.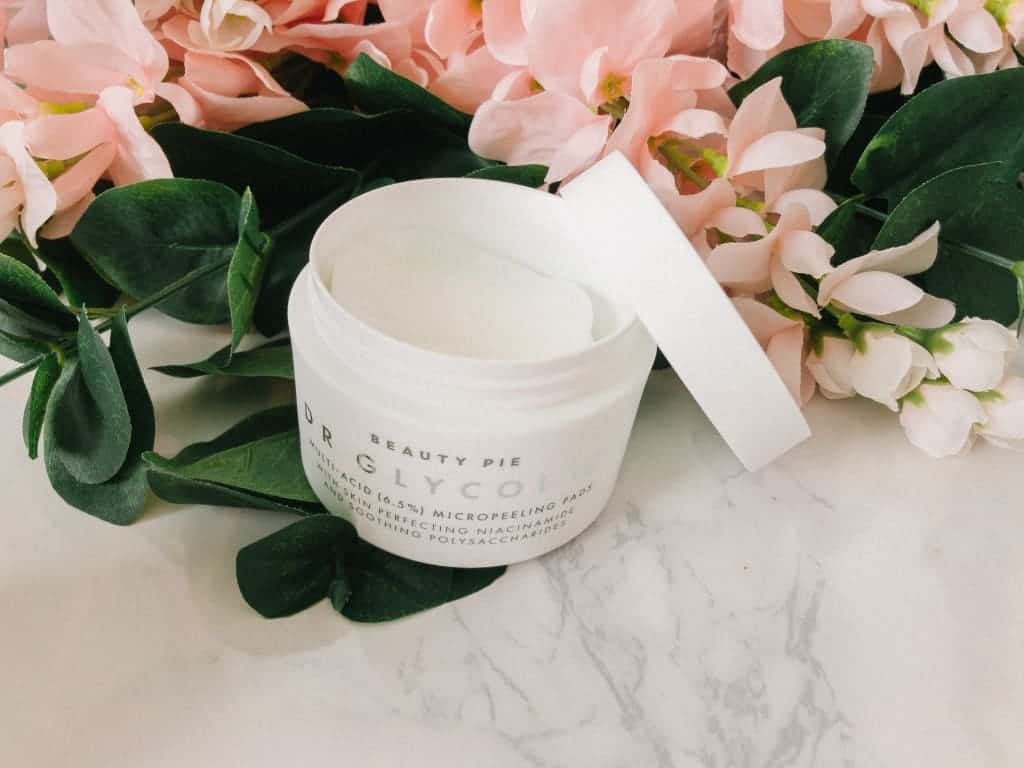 First up, these glycolic pads – aka the 2-minute facial. I am obsessed with these right now, because they are fast, easy and get results! They are perfect for the busy mom or anyone who doesn't have time to do a 15-minute mask or get a facial!
To use them, just swipe around your face after cleansing and then give it time to dry before putting on your next step, like lotion. I wouldn't use makeup directly after, you'll want at least a layer of moisturizer to neutralize the acids in the pads.
I really notice a difference in skin texture, skin tone, and glow when I use these a few times a week.
The Beauty Pie ones are great! Didn't sting or make my skin red or irritated (the hallmark of ingredients that are too strong), didn't have an overpowering or perfumey fragrance (I have allergies) and gave my skin a good glow right away.
Verdict: YES!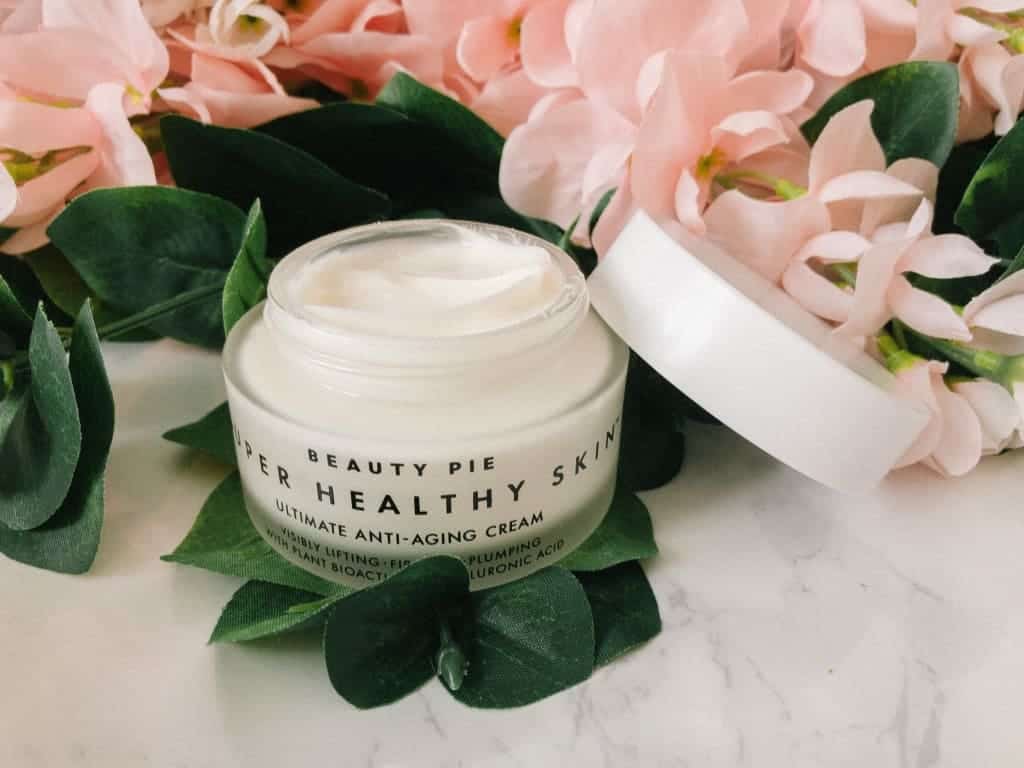 This is one of their bestsellers, so I had to try it! My first impression was the jar had a really nice weight to it and the whole thing seemed well made.
Then, I tried the lotion on my hand to test for sensitivity and immediately noticed a difference in the patch of skin and the rest of my (super dry) hands. All this hand-washing has been taking a toll, so my hand was a great test subject for the cream.
I couldn't wait to try it on my face. When I did, I slathered it all over my face and neck, layering it on thicker than I normally do because it just felt so… buttery and luxurious. It soaked in without making my skin tight or slimy, but left a healthy glow behind.
There is a light fragrance to this lotion and I am normally staunchly against fragrance in anything I put on my face. I do feel it would be better unscented, and I hope Beauty Pie launches some fragrance free options in the future, but it was light enough and evaporated quickly enough that I'll allow it.
That's when you know something is good people – when you're willing to break your rules to keep using it.
Verdict: Must-Try (but be aware of the fragrance)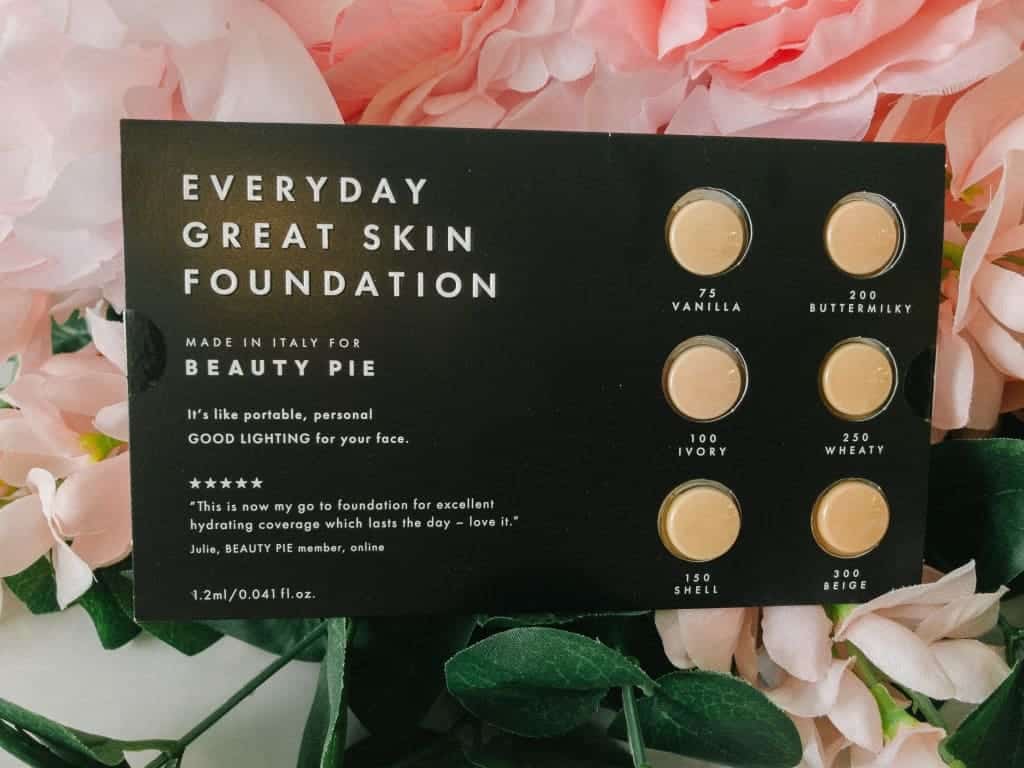 When it comes to foundation, I've tried it all. In fact, I usually hit Sephora at least once a year, browse for the newest foundations and ask for tester samples in my color to try out.
There is rarely a foundation I use more than once, except for this Burt's Bee's Tinted Moisturizer that I use on light makeup days – because it's affordable and good.
But, when it comes to foundation, I am picky. Really picky.
And let me tell you – this one is good.
They're not kidding when they say it delivers an "envious soft-focus finish and subtle light-tricks for sculpting."
The formula is thick, without drying out skin or looking pasty, and a little bit goes a long way. It sinks in quickly, but not so fast that you have to worry, and leaves a natural looking matte finish with a little glow. I didn't really need to use my trusty beauty blender sponge dupe to get the perfect finish I like, but I used it anyway and it took it to the next level.
I almost never wear foundation without a dusting of setting powder on top. But this one, I looked at it for a minute and liked the subtle glow without looking wet and thought, – "Hmm.." before walking right out the door as is.
A few hours later and my skin still didn't look like an oil slick, nor did it become patchy or sink into fine lines.
This is a good one, folks, and I'll be getting the full size in my next box.
Update: Read my May Beauty Pie Unboxing – where I give a full review on this foundation!
Verdict: Sample it first to find your shade, but then yes – get your glow on, girl.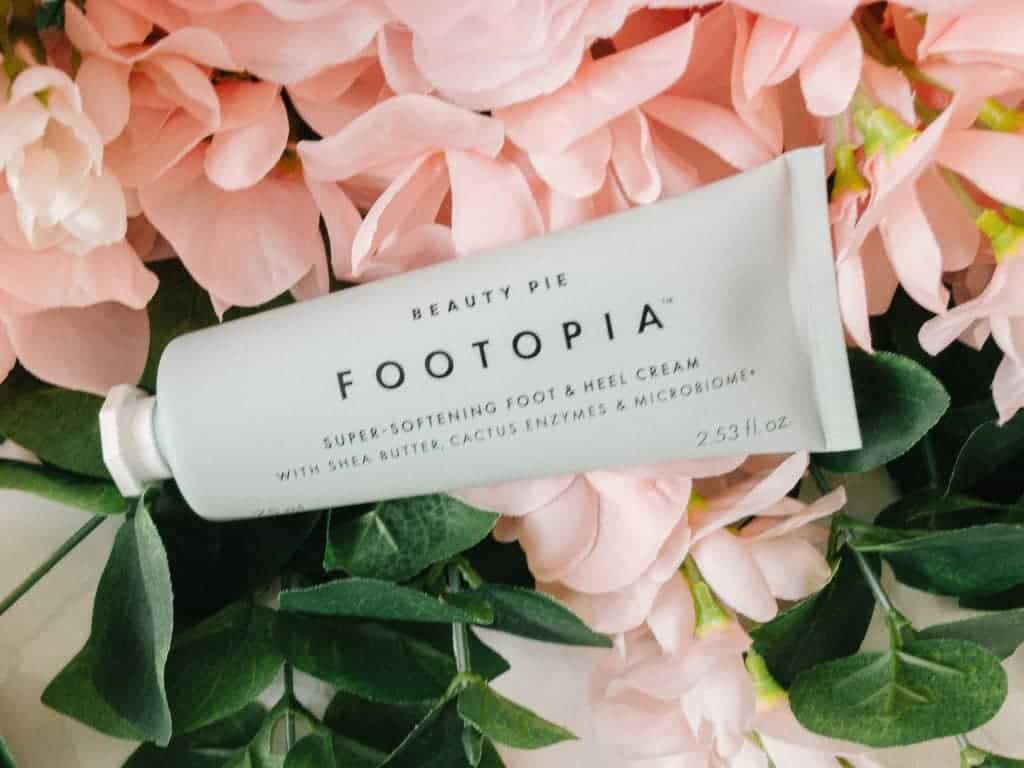 Listen, let's get real – my feet needed some lovin'. I'm not sure how not leaving the house has resulted in such rough and patchy feet – but it's what I'm dealing with.
I even tried those glycolic peel socks and that made the situation worse.
So, I saw this one and it fit the remaining budget and into the cart it went.
First impressions: I love the soft green tube. Makes foot cream actually cute. Thanks, Beauty Pie.
Then, it has a great texture, not too thick and not too runny. The smell is a light minty fragrance that has a cooling sensation for tired feet and it's actually so moisturizing and nice, I rubbed it on my hands, too.
#SHHHH
So, honestly, I think you could probably use this for hands, too, especially now that we all live in the land of over hand-washing.
Anyway, I stuck on a pair of socks and went about my day. When I peeled them off hours later, the skin was definitely softer, much less dry, and already looking improved.
A week of this and I think my feet might just be back in business.
Verdict: Treat your feet.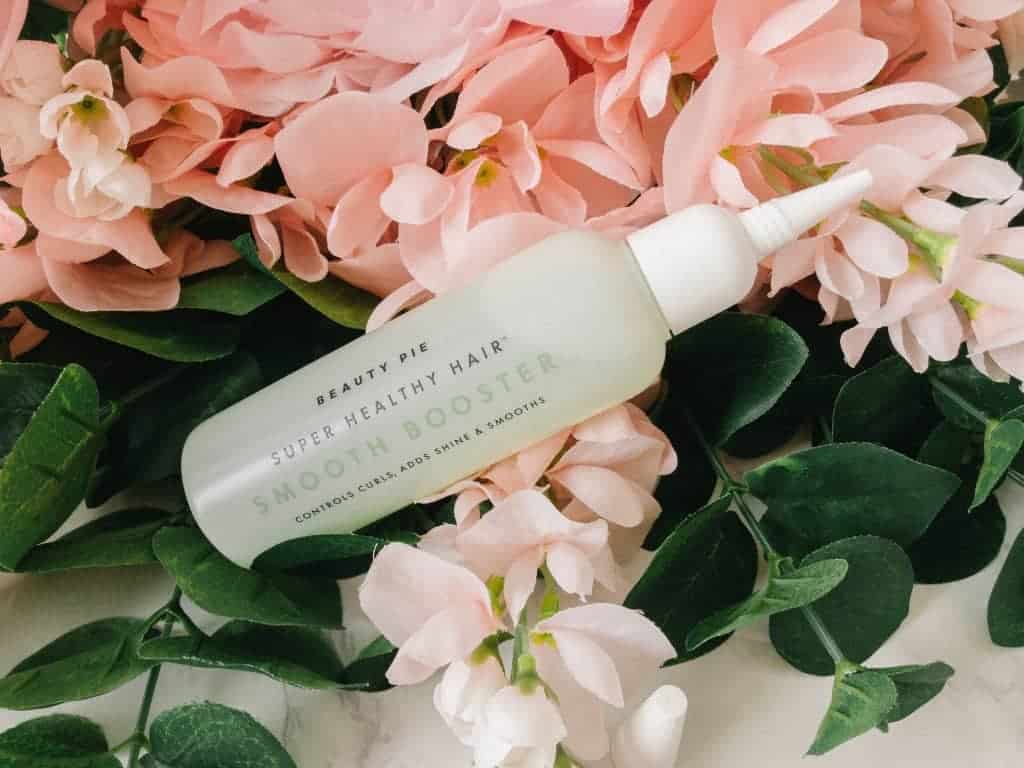 I am obsessed with the whole idea of these booster shots for your hair. It reminds me of those cool V8 hair oil shots people did back in the 80s. My mom was a big fan and she always talked about how much she loved them.
I opted for the light green smooth booster, designed to be used after shampoo, conditioner, and a quick towel dry. Sort of like a leave-in conditioner on crack.
Yes. #GIMME
Like many of their products, it's slightly more fragranced than I like – but I am on the extreme end of no fragrances at all – please and thank you.
Also, I was thinking I would need more to cover my long hair, but a little goes a long way. I think I probably have 8-10 uses in the bottle.
I will probably use more next time, though, because while I did see a subtle difference in the shine and smoothness, it wasn't quite as different as I was hoping for.
Verdict: Great idea, but I might try a different booster next time
****

Let's Talk Turkey:
Now that we've covered the products, let's talk turkey – as in, what's the cost?
I pay $10 a month for the membership and this was two months combined, so $20.
For these 5 products, I paid an additional: $46.30
The grand total with shipping & monthly dues was: $74.57
I think if I were to buy drugstore products, I might be able to get all 5 of these types of products for $75, but even a good drugstore moisturizer is going to run $15-20.
In my opinion, all of these products are higher in quality and volume than other products at this price point. Just think about the price of face moisturizers at Sephora.
So, bottom line, Beauty Pie is a great deal and a heckuva lot of fun to shop, unbox, and try at home.
If you'd like to read more about how it works and my first experience, read this post. Or, read my July unboxing where I loved all 4 products!
Or, if you want to know more about other beauty subscriptions I get, check these out:
Do you do Beauty Pie? I'd love to hear your favorite products in the comments below!
Have a fabulous day,
E