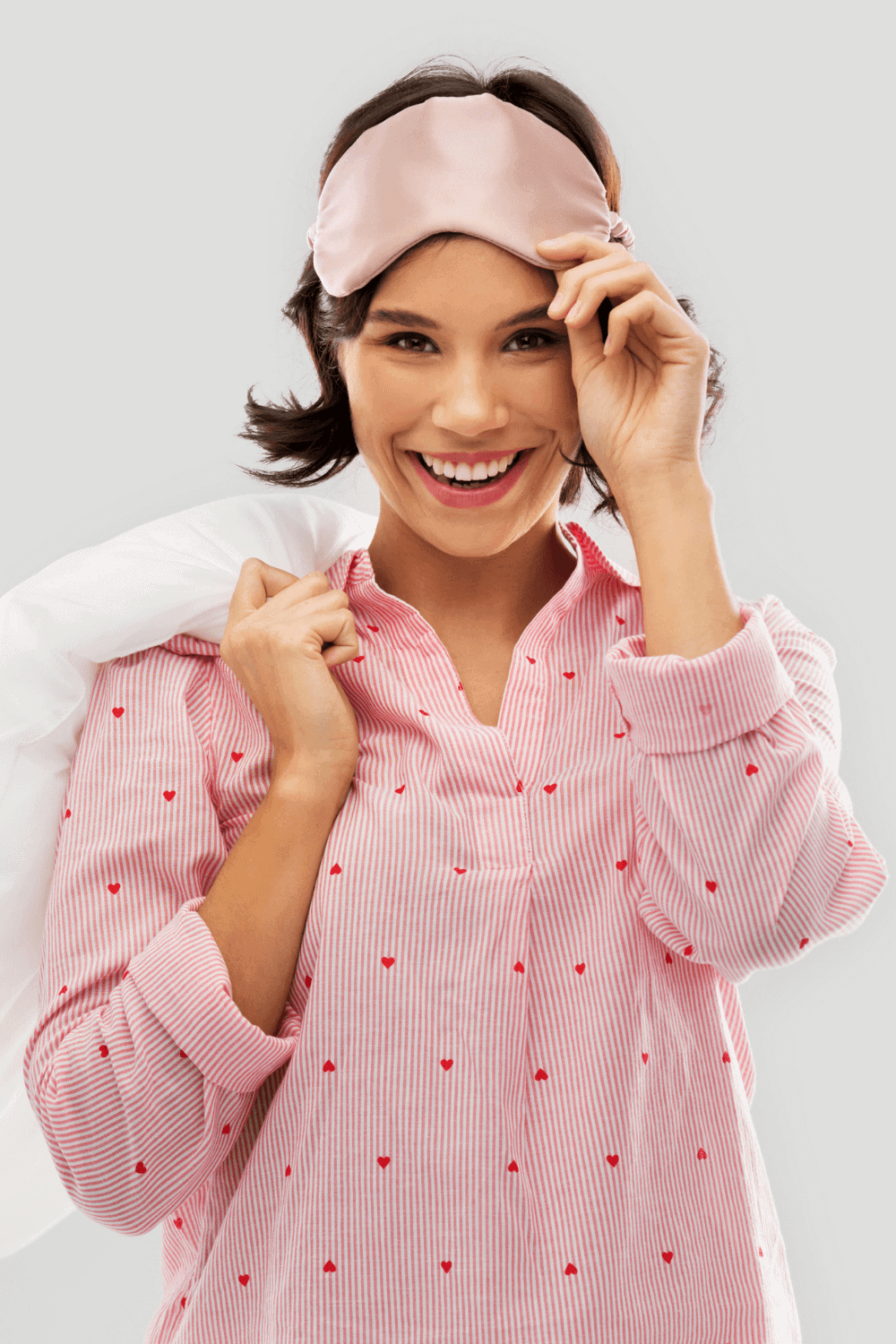 Are you getting your beauty sleep? If you're not – no problem. There's a bevy of overnight face masks designed to revitalize and rejuvenate your skin while you dream – even if it's not a full eight hours.
I love this idea, because I am all about multi-tasking. Knowing I can rub a soothing face mask on my face, go to sleep, and then wake up with glowing, plumper, more youthful skin is right up my alley.
After all, I'm going to take a couple minutes to rub something on my face anyway, why not make it a supercharged overnight mask designed to give my skin some serious TLC?
What Are Overnight Face Masks?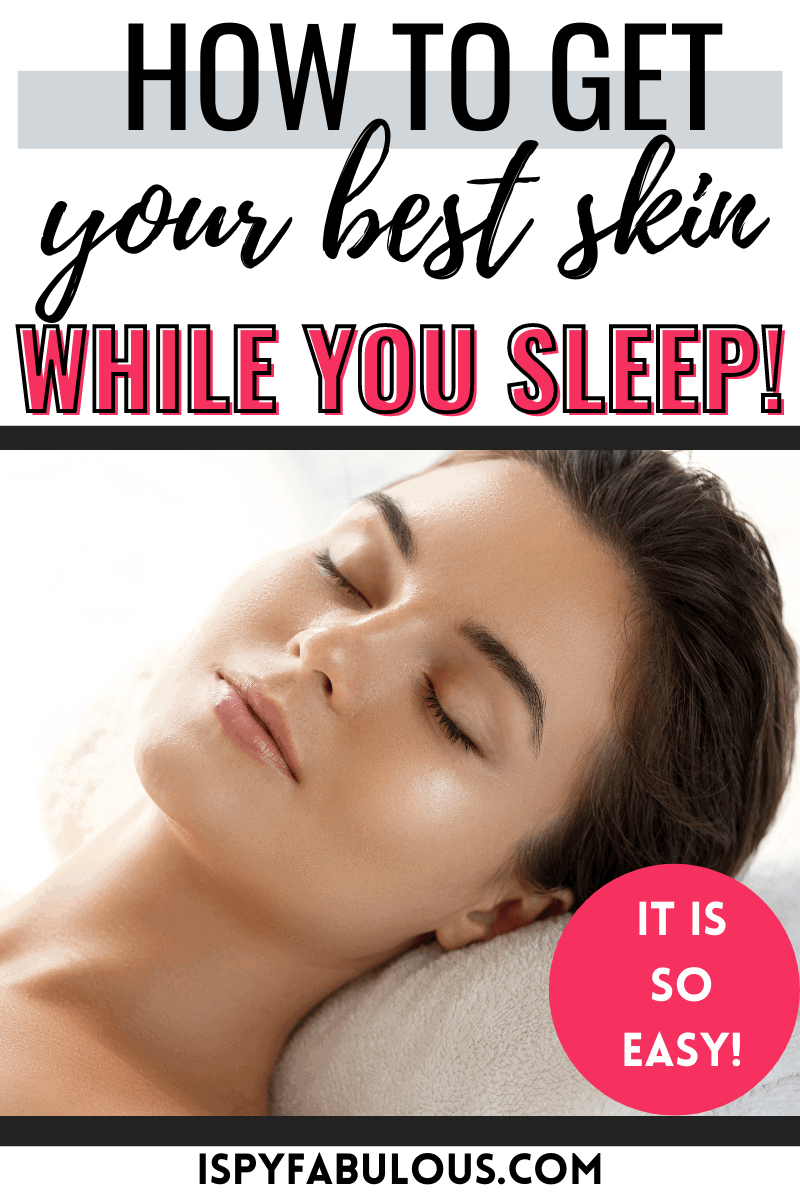 If you're new to this idea, let's cover the basics. Unlike typical face masks that need to be washed off after a period of time, sleeping masks are designed to soak into your skin and get to work while you sleep. Even when you wake up in the morning, you don't need to rinse them off.
They're sort of like a super serum that you shouldn't feel at all after a few minutes and won't create a mess at all. However, not all sleeping or dream masks are created equal and each is designed to target a different skin concern.
Like any skin care product, you'll want to find the right sleeping mask for your skin and then let it work its magic.
Seriously, sleeping masks couldn't be easier to use – or more effective. You just put them on and go to sleep. If you struggle to find the time to put on a face mask an let it sit for 20 minutes, I feel you. Sleeping masks to the rescue.
I've tried quite a few overnight masks over the years and thought it would be fun to round up my favorites. These are the dream masks I would recommend to my closest friends. Also, affiliate links are used for products I use, love and highly recommend.
The Best Sleeping Masks:
Great for: Fine lines, signs of aging, skin that looks dull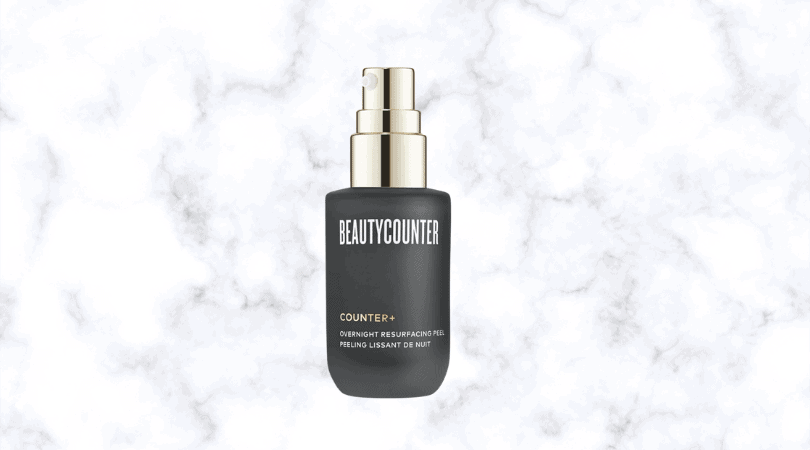 Let's start out with a bang. This overnight mask is one of my absolute favorite skincare products. Technically it's a leave-on peel, but it doesn't make your skin peel off in the literal sense. It's that the AHA/BHA increases exfoliation and skin turnover, without drying out skin. Plus, glycolic, malic and lactic acid gently resurface skin, while essential fatty acids smooth and brighten skin.
It's so, so good.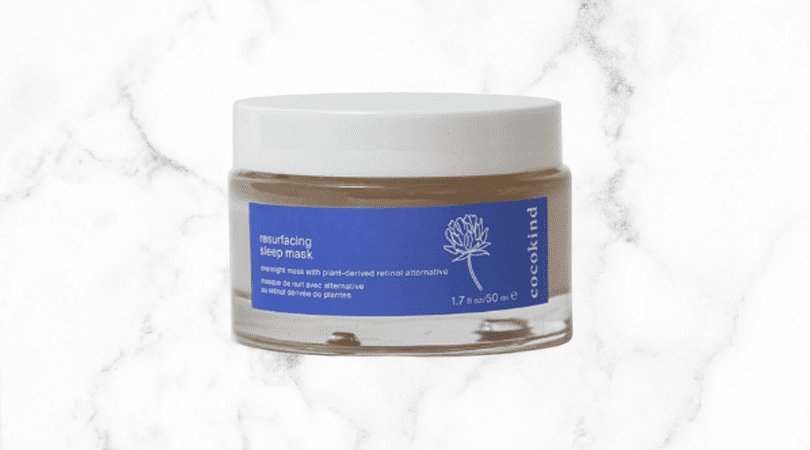 Cocokind brings us this highly effective, super affordable resurfacing sleep mask and I am here.for.it. The key ingredient of this hero is bakuchiol, a retinol alternative that is plant-derived. Think: reduction of dark spots, fine lines and wrinkles, with added hydration for smoother, softer skin. Yeah, I'd like to wake up to that, wouldn't you?
Bakuchiol is paired with sustainable and ethically sourced Babchi Seeds, Wild Indigo Extract, Beta-Glucan (from oats) and Squalane, for a gentle, yet superpowered, nighttime mask that will do the work while you sleep, so you can wake up to bouncy, glowing skin.
Great for: Dry skin, dull skin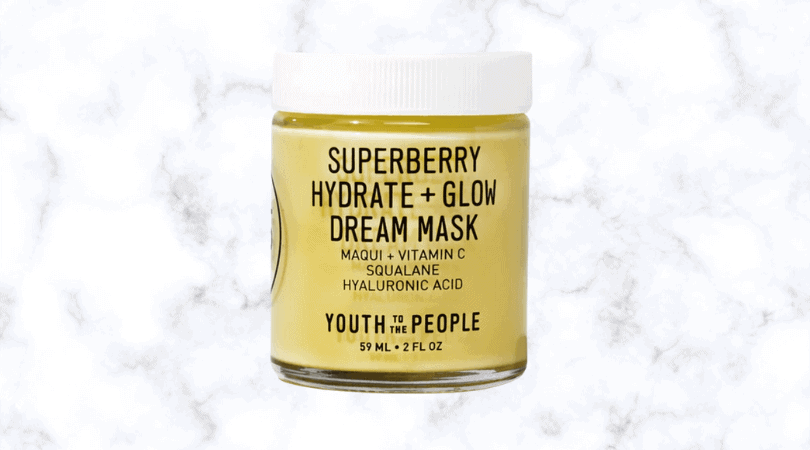 This Allure award-winning overnight mask is super hydrating, thanks to powerhouses like squalane oil, hyaluronic acid, glycerin and betaine. Plus, THD ascorbate, Vitamin C, evens out skin tone and reveals brighter skin. YTTP is also a clean beauty favorite – their products harness the power of nature, rather than chemicals, for a super healthy glow in the morning.
Great for: Sensitive skin and skin that looks like it needs a big drink of water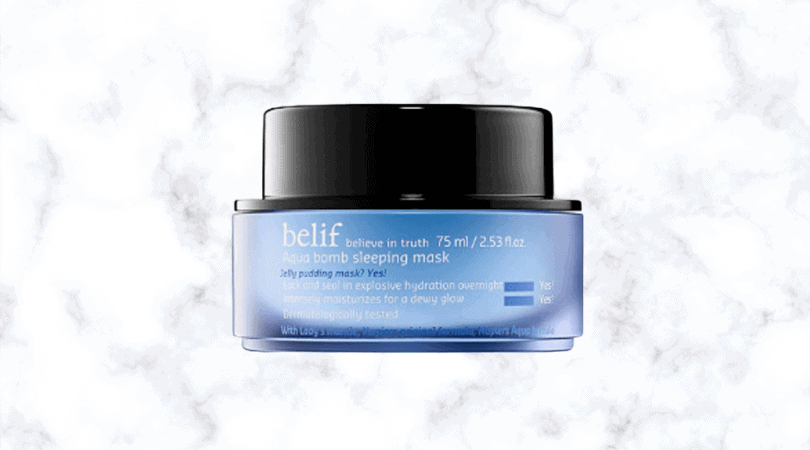 I love belif products. They are so gentle and calming on my skin that can get so inflamed. It just feels like a hug, but then you see serious results in the morning. This belif sleeping mask has a bit of a jelly/pudding texture that uses the DNA from belif's best-selling Aqua Bomb moisturizer. Just swipe on this soothing dream mask, go to sleep, and wake up with replenished, softer, hydrated skin. Ingredients like Scottish heather and lady's mantle reduce inflammation and super hydrate for a noticeable glow in the morning.
Great for: Anyone, often heralded as a cult favorite product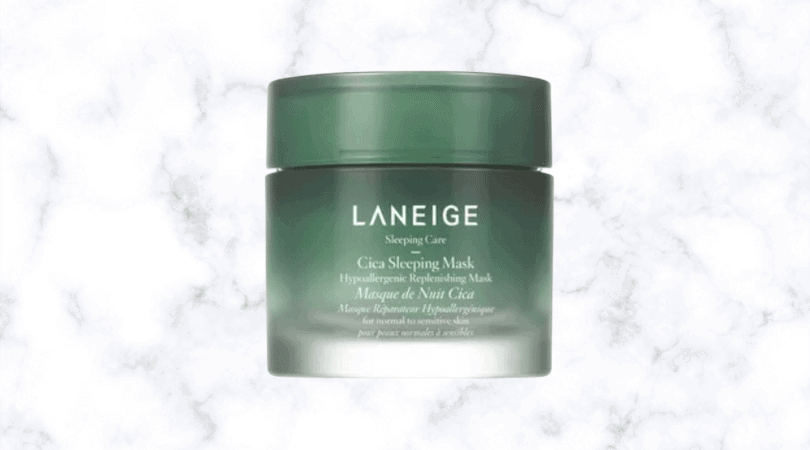 Laneige products have a similar vibe to belif products and their sleeping masks – both for face and lips – have become cult-favorite products that people swear by.
This is one of several sleeping masks by Laneige and they're all good, but this one has the best reviews of them all. Heralded by users for sensitive skin for being super soothing, this overnight mask is formulated with Laneige's proprietary Forest Yeast Extract, which has been shown to be more effective than the madecassoside used in traditional Cica products. When used before going to sleep, this sleeping mask is nourishing and moisturizing, great for stressed and sensitive skin.
Great for: Oily, acne-prone or dull skin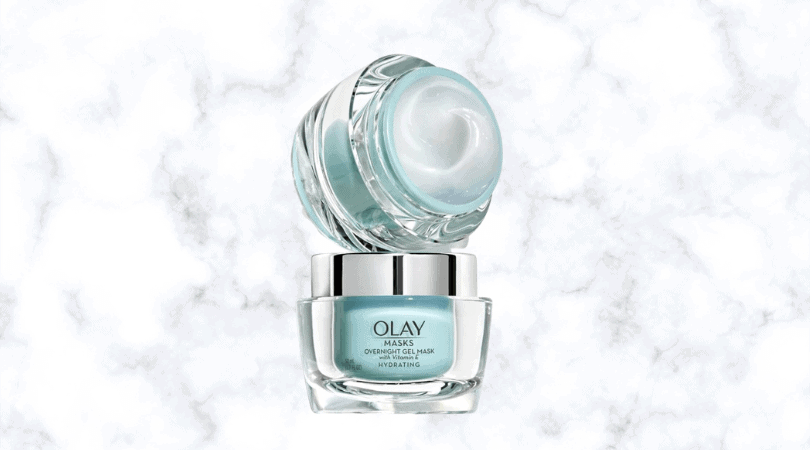 Wake up glowing with Olay's overnight gel mask. The gel consistency is cooling and lightweight, but packed with skin boosters like Vitamin E, hyaluronic acid and niacinamide. Gel products are particularly great for oily and acne-prone skin, but this mask will still target signs of aging and uneven skin tone without clogging pores. A great mask that won't break the bank and still leave you with glowing skin in the morning.
Great for: Tired, stressed out skin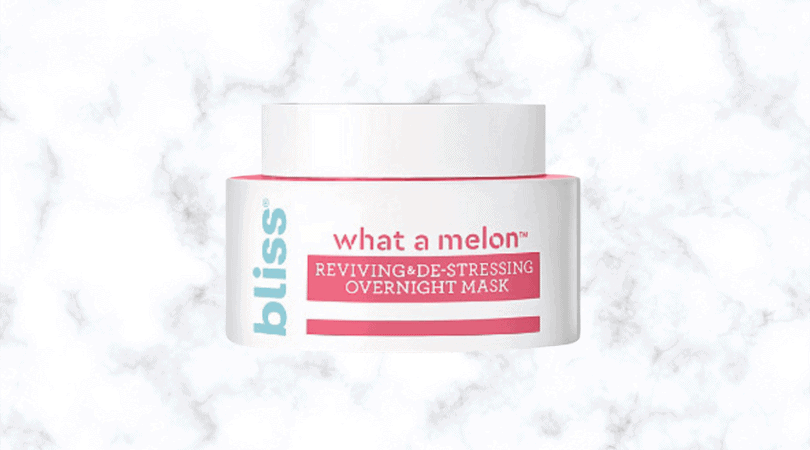 Oh how I love Bliss, let me count the ways. I've shared some other Bliss products in my post on and I'm excited to share this super highly-rated and affordable What A Melon Overnight Mask here. Designed to support tired and stressed out skin, this overnight mask removes dead cells and toxins to refresh skin and bolster skin's defenses against environmental damage. Plus, soothing ingredients calm inflammation and rehydrate stressed skin. Bliss also avoids a list of chemicals, including SLS, sulfate, parabens, mineral oil, and many more, so you can wake up to truly revitalized skin without the toxins.
Great for: Skin that needs a pick-me-up, gentle exfoliation or just a big drink of water
This watermelon sleeping mask wins the award for prettiest. I also find this one to be a bit of an enigma. When you go to use it, it's the most watery and you think – how is this supposed to work. But it does. Oh, it does. Thanks to watermelon extract and hyaluronic acid, it's extremely hydrating and soothing. AHA, from lactic acid and glycolic acid, are excellent gentle exfoliators that reveal glowing, smoother skin and peony root brightens and soothes. It's like the biggest glass of water for your face and you really do wake up with a noticeably refreshed, smoother complexion. It's really good, folks.
Great for: Dry lips or anyone who doesn't like waking up with dry lips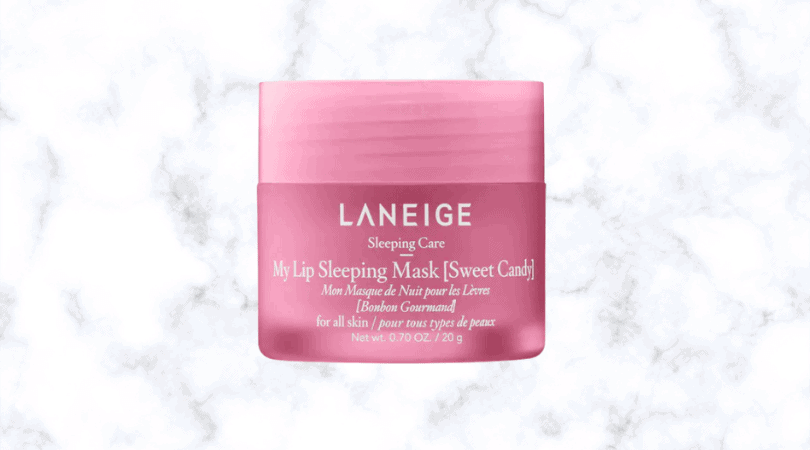 Laneige might have been the first to voyeur into the lip sleeping mask arena and they still own it. Their lip sleeping masks are incredible and it's hard to not get addicted to using them. You just lather them on like a normal lip balm at night, but you wake up with plumper, smoother, more hydrated lips that just scream – kiss me. There are a few different formulas now and three of them are Allure award-winners. Look for the one that fits what your lips need right now. They all have Laneige's exclusive Moisture Wrap technology, which uses hyaluronic acid and minerals to form a protective film over the lips to lock in moisture and active ingredients. The result? Baby soft lips in the morning.
Great for: Dark circles, puffy bags and signs of aging around the eyes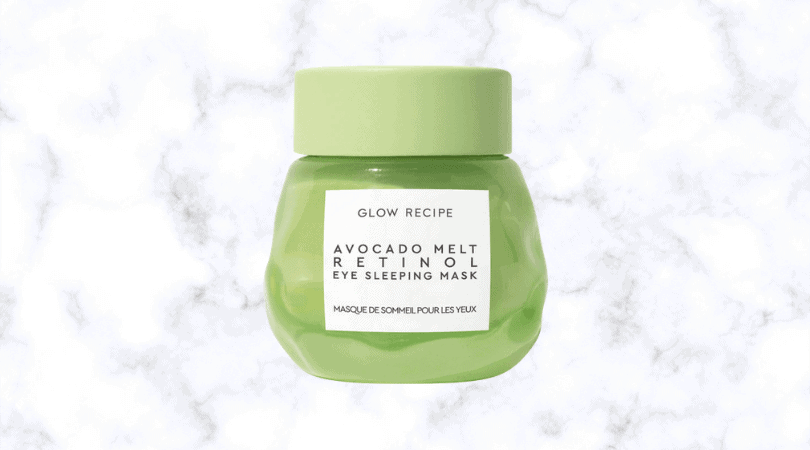 Glow Recipe took the sleeping mask to the next level with this avocado retinol eye sleeping mask. Not only is this the cutest little eye sleeping mask ever, but it boasts encapsulated retinol, which we all know is a very effective way to improve skin tone, and the encapsulation of the retinol is what allows it to slowly release small amounts at a time, all night long. This makes it more gentle – and more effective. Plus, avocado is full of antioxidants, vitamin E and vitamin C, all known to reduce wrinkles and protect skin. Avocado is also amazing for it's moisturizing properties. Don't forget about coffeeberry, too, which helps with puffiness. My favorite eye creams have coffeeberry or similar in them, because it is the best way to perk up those eye areas.
******
There you have it! You could literally put on face sleeping mask, a lip sleeping mask and an eye sleeping mask, go to sleep and wake up looking amaaaaazing. Plus, it is literally the easiest way to get your beauty sleep, for real, even if your kids wake you up all night.
So, if you're thinking – I don't have time to sit here with a face mask for 20 minutes and can't get that facial, you're in luck – sleeping masks are here and they will perk up your eyes, smooth your wrinkles, hydrate that tired, dry skin and leave you glowing, all while you snooze.
Have you tried a sleeping mask? Tell us your favorite in the comments below.
If you love beauty posts, you might also love these posts:
Have a fabulous day,
E