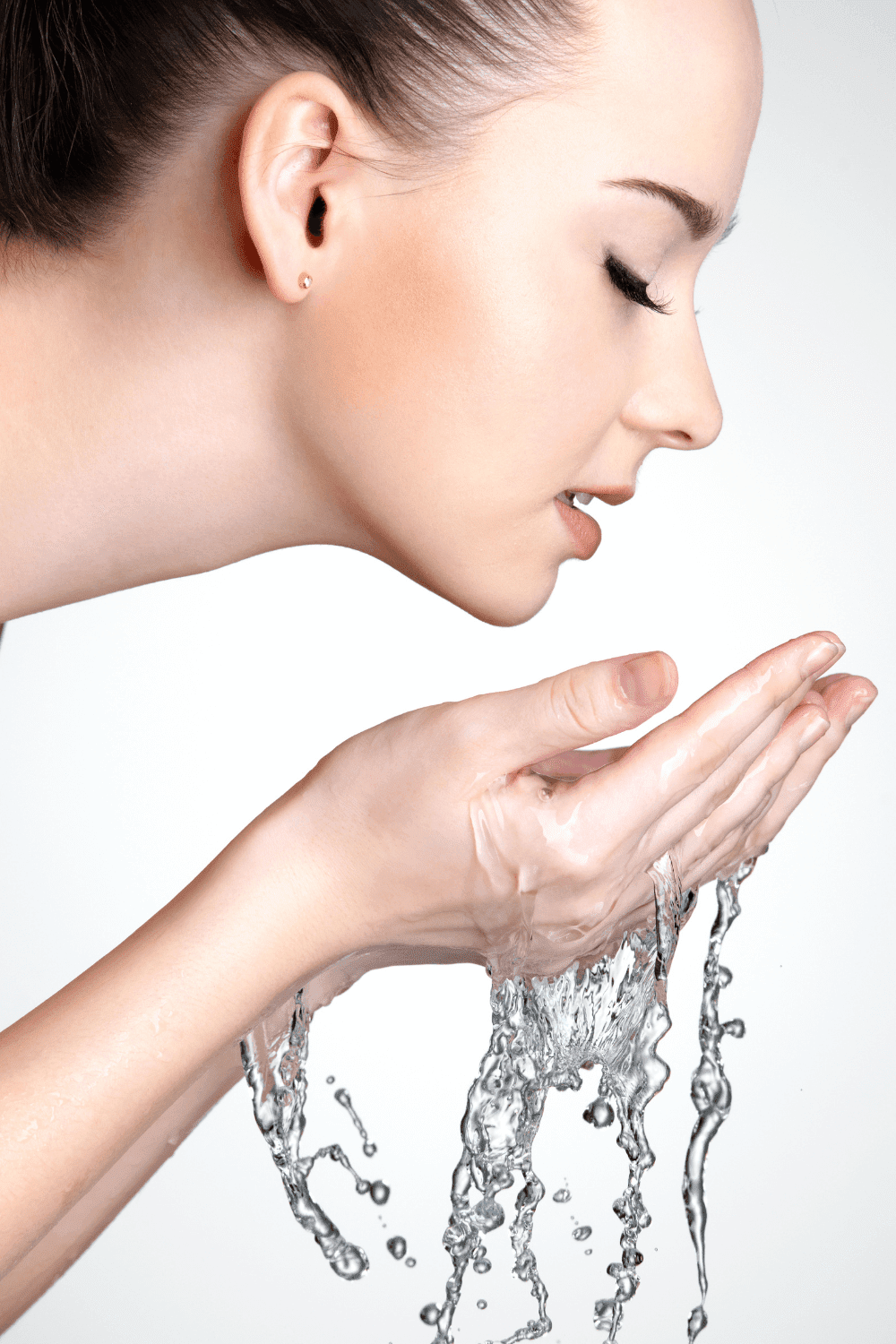 Today we are talking about one of those skincare products that often gets overlooked in favor of beautiful vials of miracle potions, serums, eye creams and masks promising to strip a decade off your face: the humble face wash.
Because, as simple as it sounds, there are actually a million choices out there and some are better than others. In fact, some of them will flat out mess up your skin – regardless of how many products you reach for after.
And, if you're like me, you wash your face a minimum of twice a day – more if I work out – which makes it one of the most popular cosmetics in my arsenal. So, it makes sense that we should spend a few minutes talking about the very best ones.
The Best Face Wash:
I have actually tried an embarrassing number of face washes. Just call me your cosmetic guinea pig. And, while your skin is not my skin, there are a few things that I think we all want when it comes to a face wash – or maybe what we don't want the face wash to do: dry out our skin, cause breakouts or make them worse, sting our eyes, and not remove makeup without having to scrub your eyelashes off.
I don't think that's too much to ask. Bonus points if the face wash just feels amaaaaaazing:
Since I have the world's most sensitive skin with borderline rosaces and a light fragrance allergy (oh, and successfully holding adult onset acne at bay with my clear skin tips…), I feel I am a good test subject for finding awesome face washes that are gentle, effective, remove makeup and leave you glow-ing. And, good news, you don't have to spend a fortune to get a solid face wash.
Are you ready to check them out? Let's glow, girl. Affiliate links are used: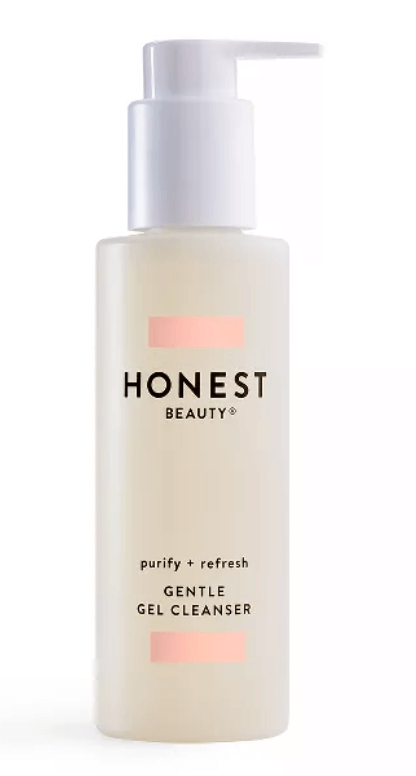 If you've been here for awhile, you know I've talked about this one before. Yes – I still love it! It's still my 100% favorite! I can't believe how good it is, particularly for the price. It is so gentle, but gets my makeup off without stripping my skin, doesn't break me out and is packed full of goodness like a soothing botanical blend of chamomile and calendula. And, it really is soothing – my skin loves it!
Plus, Honest is on the cleaner side of things, which means less toxic sludge my body has to work through. In fact, this face wash gets a score of 2 on the EWG skin deep database. I like all my products to score a 3 or under, so this fits the bill perfectly.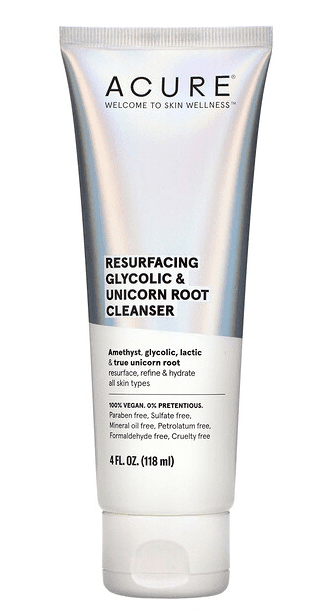 Acure is another brand you'll hear me singing the praises of all the live long day. Their blue tansy oil is divine, but I hadn't tried too many of their cleansers. Then, I got my hands on this cleanser with a strange name and I am never letting go. Seriously, just try and pry it from my ninja grip.
This is such an innovative cleanser that really ups the game from the basic goal of just cleansing skin. Oh no, this one improves it. The glycolic acid is an excellent, but gentle, exfoliator and unicorn root brightens, while hemp seed oil hydrates. There's a little amethyst and rose quartz in there to defeat dull skin, too, so get ready to glow like a light bulb, girl.
Plus, all Acure products are so budget friendly, while also delivering on being vegan and free from parabens, sulfates, mineral oil, petrolatum, formaldehyde and more. Could this be the unicorn of cleansers? I think it is! Only downside is it doesn't remove water resistant or waterproof eye makeup on the first pass. Small price to pay for a great cleanser.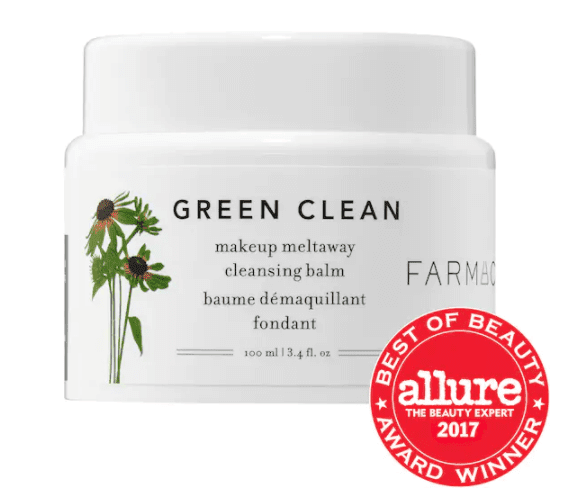 The name is a real mouthful – but they deserve it. This is one of my all-time favorite cleansers and the only cleansing balm that I really, really love. The Green Clean is one of two cleansing balms by Farmacy and they both made this list, because I find them to be very similar and both excellent. Some cleansing balms are really goopy, so you end up wasting a lot of product or they just never want to come off, even with a makeup remover towel. I don't like to scrub my face until the skin comes off, you know what I mean?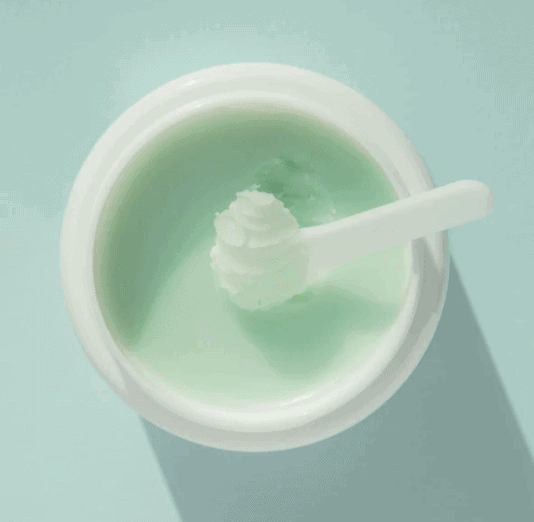 These cleansing balms just dissolve makeup with a gentle rub and then rinse away nice and clean. My skin just feels amaaaaaazing after using this product and I am so sad when I run out. This one is a bit more expensive than the others on the list, but it lasts a really long time if you use the little spatula to take out about a nickel or quarter sized amount. If you use your fingers, you will burn through the bottle a lost faster and not get any better results for that waste, so don't treat this like the Neutrogena cold cream tubs (remember those days?) – use that spatula, girl.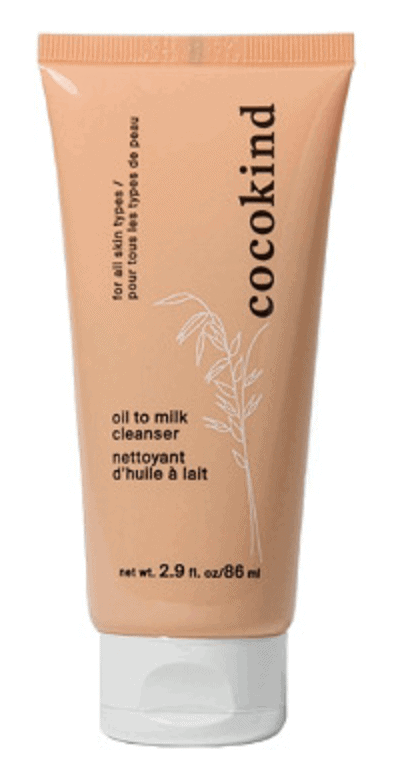 I love this gentle cleanser, which turns to milk as soon as it makes contact with water. With a gentle fragrance of chamomile and geranium, my skin loves this hydrating cleanser that doesn't strip my skin. It doesn't take off stubborn eye makeup, so I prefer to use it in the morning, and it's perfect for the morning when you want something that maintains your skin's moisture. Cocokind products are some of my faves – and have quite the cult following – thanks to their sustainable, organic ingredients and thoughtful formulations. For example, this cleanser has a microbiome friendly fermented oat and and oat lipid complex, as well as an organic oil blend. Bonus points for their products also being quite affordable. Sign me up.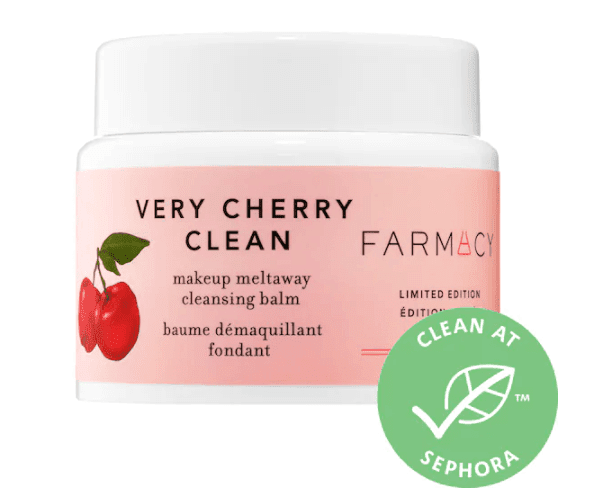 Similar to the green clean, the very cherry is the holy grail of cleansing balms. This one is limited edition and often sells out, but do not fret, they usually bring it back eventually. When they do, stock up, because you're going to fall in love.
The cherry has just a slightly different ingredient profile, with a blend of essential oils, as well as Sunflower and ginger root oils, turmeric and moringa extra to remove impurities, and papaya enzymes to naturally exfoliate. Plus, it smells like the most delicious vacation. It really feels like a little treat for your skin.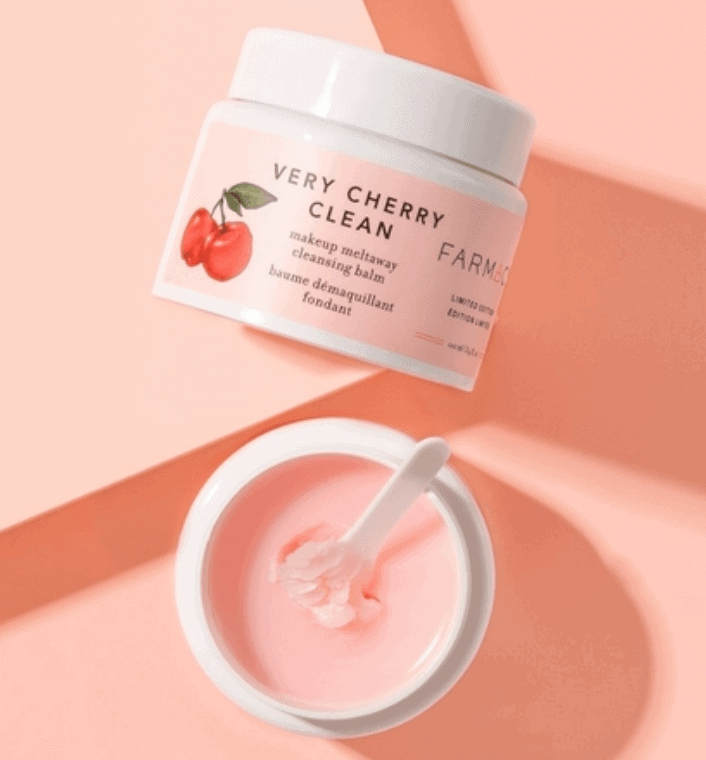 I just started using the Cherry Up eye cream as well and I am just in love. I think you could buy anything from this line and it would be divine.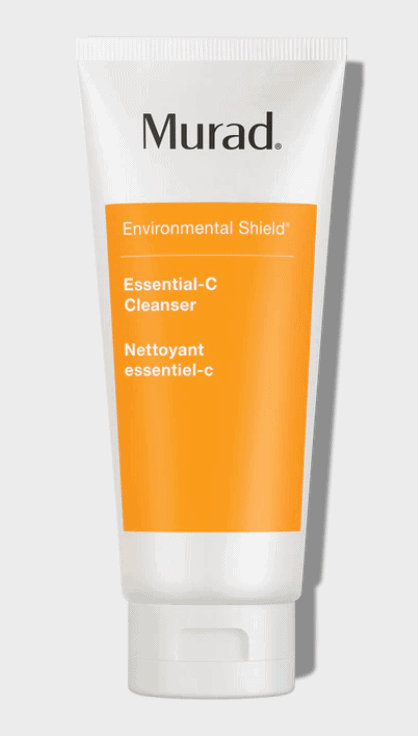 I started using Murad products back when I was in college and adult acne hit me hard. At that point, the were running infomercials at night for their products. Now, they've just exploded and you can buy them anywhere – but they're still those highly effective, concentrated products they were back in the day.
While I don't use a complete lineup of Murad products, I do really love this Essential-C cleanser. First of all, vitamin C is just amazing for evening skin tone, brightening, combating signs of aging, and helping with things like skin spots, melasma, or other hormonal darkening of the skin. I find a regular dose of vitamin C really helps my skin. Enter: this soothing, powerhouse of a cleanser.
There's a lot more going on in this face wash than just vitamin C, so here's a snapshot of what else you get: phospholipids and sodium CPA help with moisture, Vitamins A, C and E protect skin from free radial damage (read: sun and environmental damage – such as smoke in the air), Allantoin and panthenol soothe skin.
I like all those things. I also use a vitamin C serum a few times a week and here's the one I like.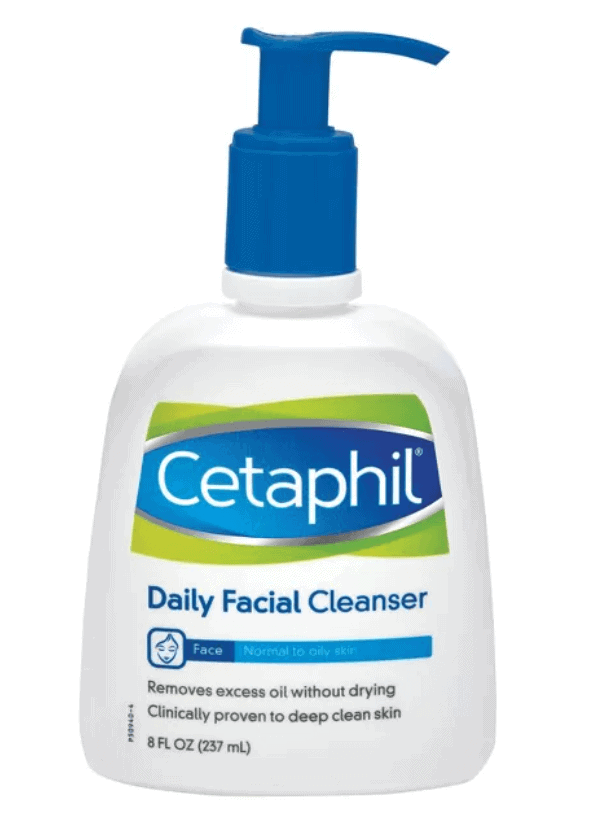 Yup. Good ol' Cetaphil is one of my staple face washes. I tend to use this one right after working out or first thing in the morning. It is so gentle, so soothing, and has just the absolute lightest, gentlest scent.
I would say not to get the gentle version, because it is not as good at getting off makeup, plus the original is already so gentle – it is unlikely you will need it to be even more gentle. But, if you don't ever remove makeup – and have really dry skin – ignore me and get the gentle version.
This one is just super affordable and solid. Can't go wrong.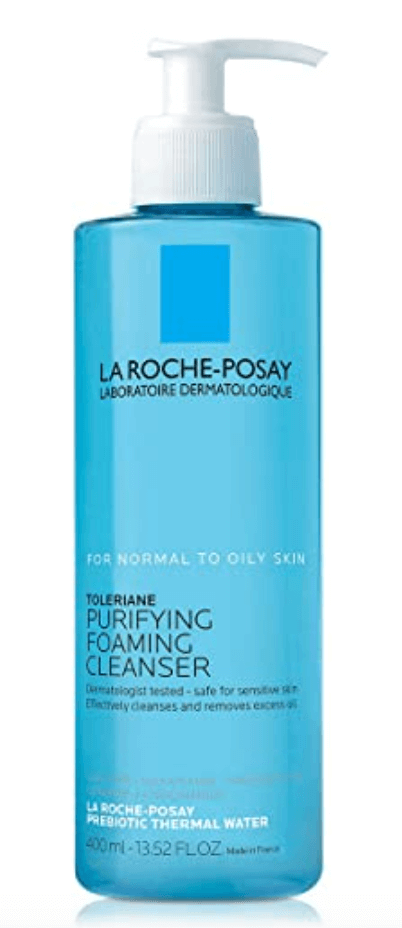 Did you see this one coming? If you're a long-time blog reader, you've heard me rave about my absolute favorite daily sunscreen face lotion for two years now. I am still totally addicted, despite trying some other face lotions that have come on the market to rave reviews. Nope, I keep going back to my super soothing, calming, cooling Toleriane face lotion.
This face wash is part of the Toleriane skincare system and I also really, really love it. I particularly love it in the shower in the morning because, girl, this FOAMS. So – keep that mouth closed – if you know what I'm saying, so you don't eat a mouthful of soap. Also, a little goes a long way – so this is a bottle that is going to last, last, last.
Also, if you struggle with rosacea or a super red (and painful) face after cardio or a gym class, you will also really like this redness reducing serumfrom their rosacea line. I kept it in my gym bag at all times. Love.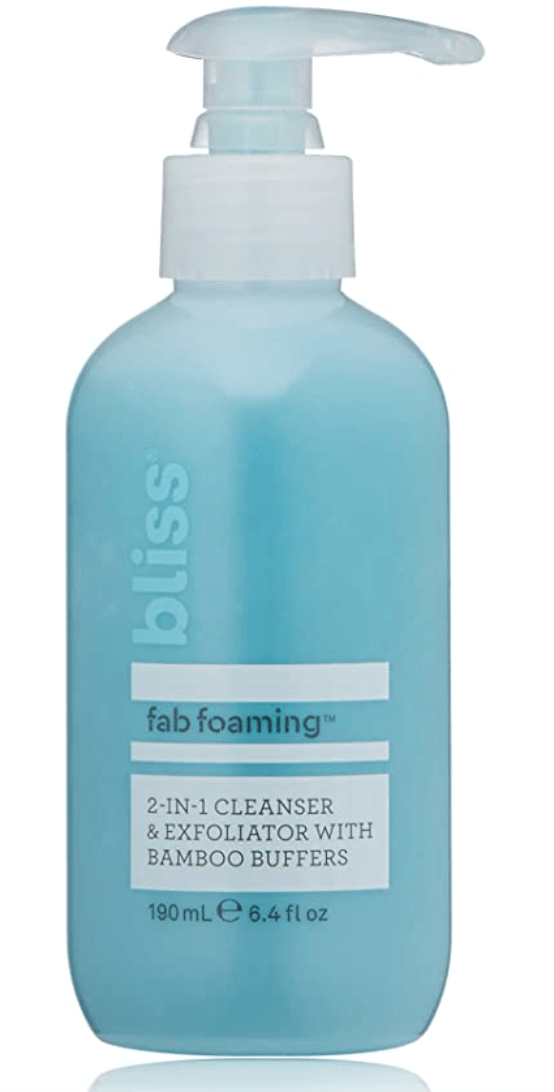 I started using Bliss products back when they were only available at Sephora and their super incredible spas. There was one in San Francisco and since I was 45 minutes out of the city at that time, I would drive in just to get a facial at Bliss about once a year or every two years. Ah, those were the days. Young and hustling and my free time was all my own.
Being a mom is fun, too… just in a different (read: no more facials at Bliss in SF) kind of way, lol. But, luckily, Bliss decided to make their amazing products available to the masses by offering their lines for a much more affordable price, like this face wash. I love the pump design, the incredible, gentle, but effective formula, and the light exfoliation. I do prefer this one in the morning or after a workout, though, to removing my makeup.
Anyway, I love Bliss products. Their face washes have been in solid rotation around here for years and this is my favorite one. Their other products are so good, too, and you have to try them to see what I mean. Trust me, if you haven't tried their mighty marshmallow face mask – wow – you are MISSING OUT.
What To Use With Your Face Wash:
I really love talking about skin care and trying tons of products. Here are a few more of my favorite products to use during face washing or right after!
What About a Face Wash for Acne?
You might be wondering why I don't include a specific face wash just for breakouts or acne-prone skin – even when I am prone to acne. The reason is that most face washes designed for breakouts have harsh ingredients in them that are just not good for your skin.
If you strip the top layer of oils from your skin with a harsh face wash or face wash with scrubber beads, your skin goes into overdrive trying to replace that oil – which means increasing oil production, which increases clogged pores, which increases breakouts. It's a vicious cycle. Your skin may take some adjusting to moving away from a harsh face wash if that's what you have been using, but I highly recommend making the switch.
Instead, use a thin layer of an acne or break-out gel, such as this one, or this one, after you have cleansed your skin. Then, after letting the acne serum soak in, go ahead and apply the other layers of skincare in this order, sticking with gel based moisturizers for night, instead of super thick, creamy moisturizers, and do not use oils. Oil cleansing is also another natural method that can also be pretty effective, but it's different than layering thick oils on your skin.
Treat the Cause for Breakouts:
Plus, it's really important to treat the root of breakouts and acne, which is usually an increase in inflammation from your body. The more you get what's happening inside under control, the less you'll need those super harsh treatments on your skin later.
Here are some more things to try that can help you find the root cause of your acne (and how I've been able to prevent major breakouts for over ten years now):
Drink as much filtered water as you can
Try elimination diets, where you remove an inflammatory food group for a week or two at a time to see which one is causing your skin to get inflamed. Start with dairy, then try gluten, and don't forget about sugar. Here's my post on an easy sugar detox. **You will probably see a huge difference in your skin once you remove these inflammatory foods!**
Always remove makeup before working out – If you can't stand to do that – wash it immediately after working out.
Let skin breathe as often as you can – no makeup, no creams, just bare skin at home. (Use sunscreen if you leave home).
Try celery juicing! It is so good!
Consider dry brushing your face using this method!
I know this is a lot of information. I love sharing tips and tricks for common concerns so many of us have. After suffering from horrible acne in college, I will never take clear skin for granted again.
*****
What is YOUR favorite face wash? Have you tried any of these? I'd love to know what you think!
Or, if you try any of these tips, make sure to come back and let me know how it worked for you.
Have a fabulous day,
E