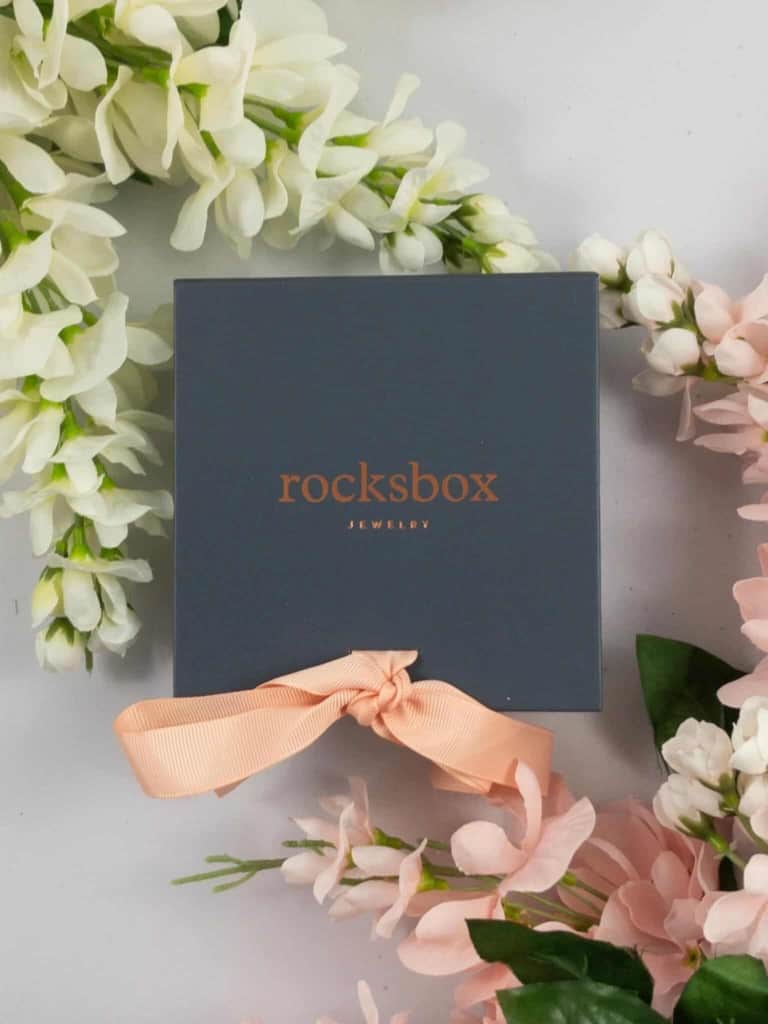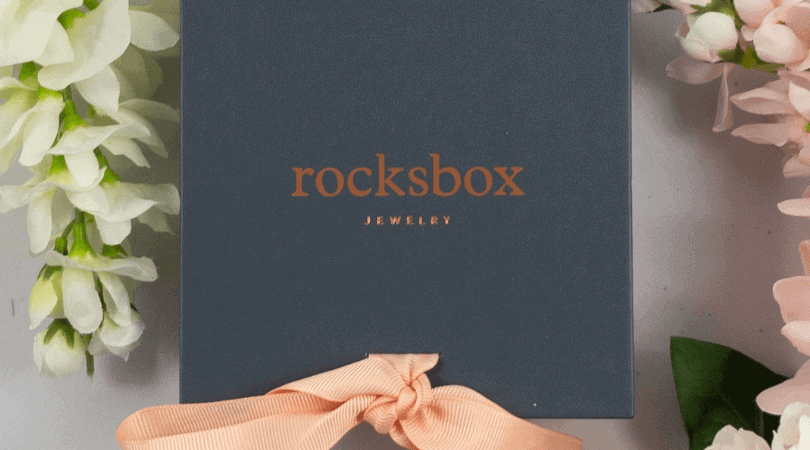 I am sharing something so cool with you today – something I wish existed back when I was a middle school teacher and had a very limited budget for my wardrobe and accessories.
Today, we are talking about a super affordable, jewelry rental subscription box call Rocksbox.
And, let me just say, that it totally rocks.
See what I did there?
Who Could Use Rocksbox – A Jewelry Rental Box?
Honestly, I think every woman needs this and here's why:
Easily update outfits with new accessories for a fraction of the price
Stay current with trends without spending a fortune
Never have to clean and fix old jewelry
Try high-end jewelry without the financial commitment
Rocksbox Makes a Great Gift!
I think the Rocksbox jewelry delivery service would also make an AMAZING gift! There are so many people who would benefit from having fresh accessories to mix and match each month. Here are some ideas of people who might LOVE a jewelry subscription each month:
Teachers! Teachers don't make much. Consider Rocksbox as a teacher gift!
New college grads! They'll be interviewing and starting an entry level job that won't pay so great. Gift them a 3 or 6-month Rocksbox jewelry subscription to keep their wardrobe updated.
Professionals! If you're a higher level exec, you need a fresh wardrobe. Keep it interesting with new accessories WITHOUT spending a fortune on it. Consider what you could do with the savings!
MOMS! You have the occasional social get together, date night, or outing – but you don't want to spend a ton of money on a look you won't wear very often when you're home with the kids. Rent the jewelry from Rocksbox, rent the look from Rent the Runway and then send it all back.
Basically, every woman could use this.
Rocksbox is giving my readers a special deal and coupon code so you can try it out and save big. Know that if you do choose to purchase, I'll make a small affiliate commission and you will actually SAVE money. Thanks for supporting brands that love this blog, too.
Want to skip ahead and just get your free box? Click here and use code: ISPYFABULOUSXOXO
I was thrilled to schedule my first Rocksbox. The jewelry box is so beautiful and you definitely don't feel like you're getting jewelry rentals. It looks and feel like something luxurious and special.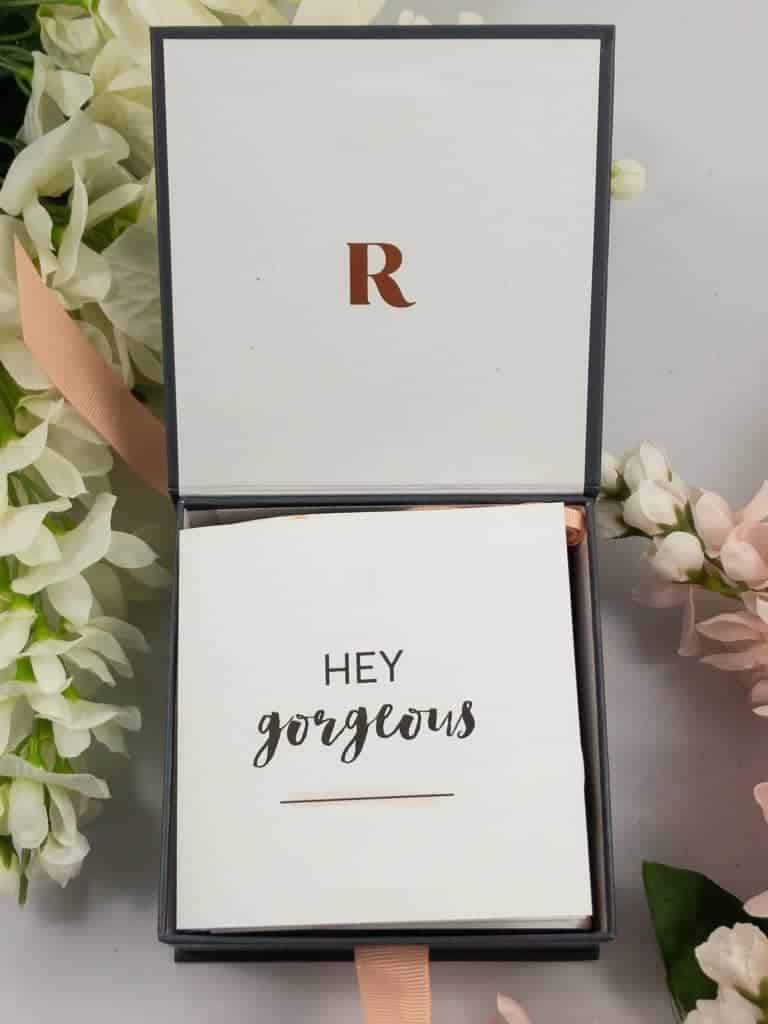 Plus, after your stylist curates your box – you get a couple days to SWAP out the jewelry for selections you make yourself.
I actually swapped out 2 of the pieces my stylist chose, because they were earrings and I don't wear earrings often.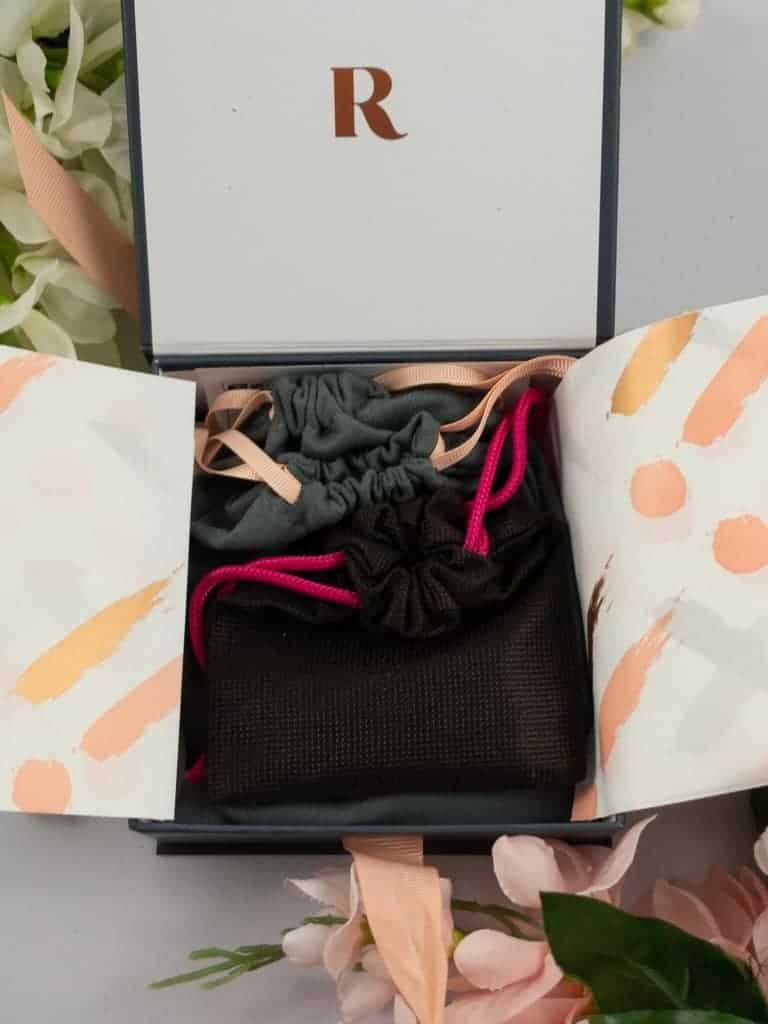 When you open the box, the jewelry is beautifully stored in duster bags. This makes it easy to keep them safe when you're not wearing them, too.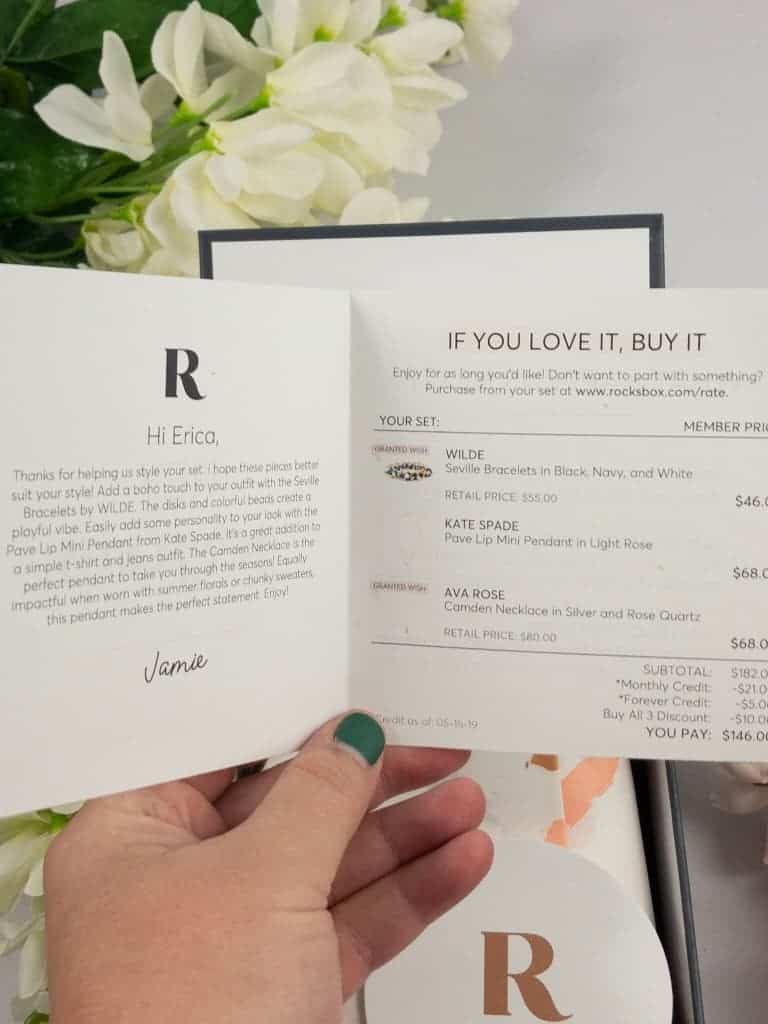 Each piece is beautiful – and much more expensive than what I would normally spend on an accessory like this.
This one is Kate Spade – a line I adore, but rarely can afford: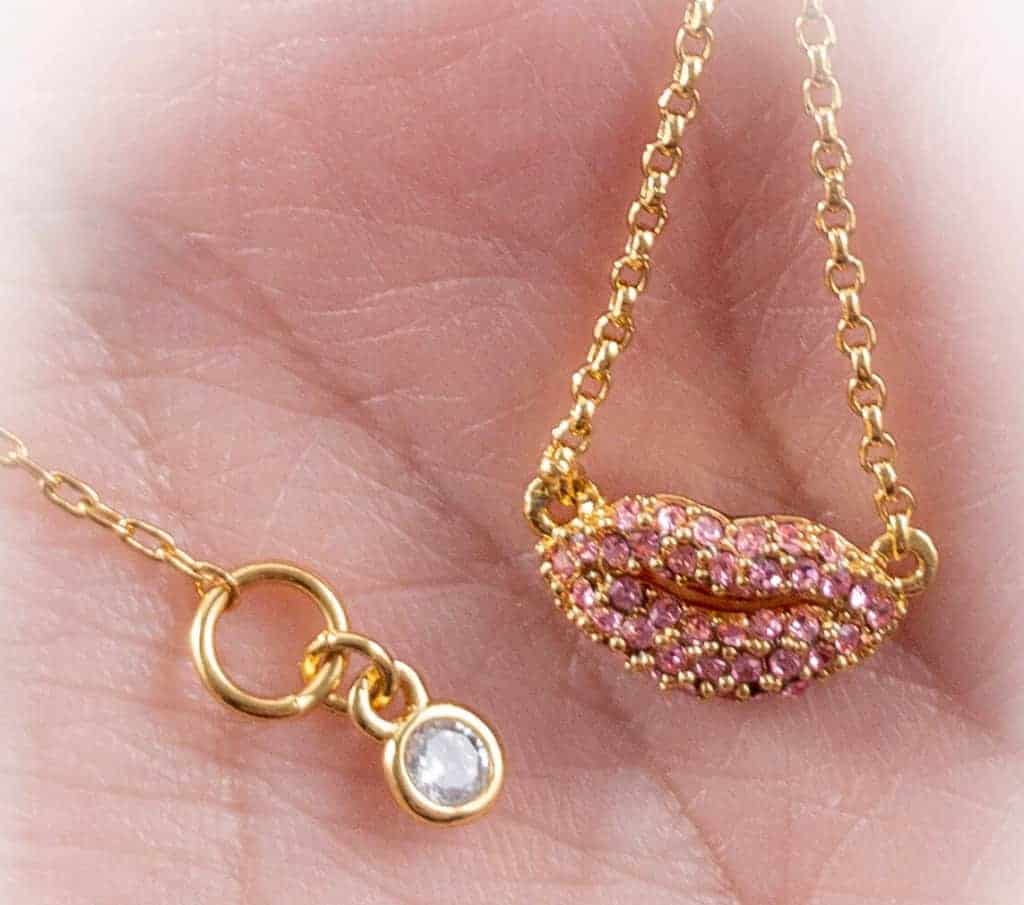 Here is a long Kendra Scott necklace. I have long admired the Kendra Scott collections and this is the first time I've been able to wear one (but it won't be the last!)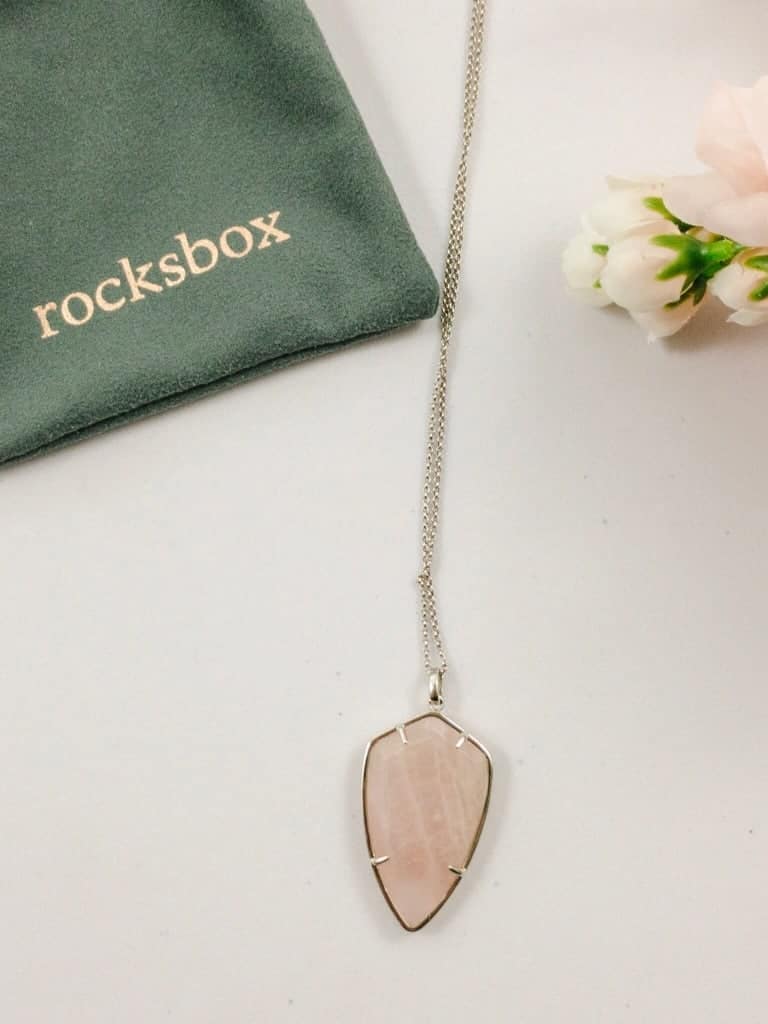 Every bit as dreamy as I was anticipating.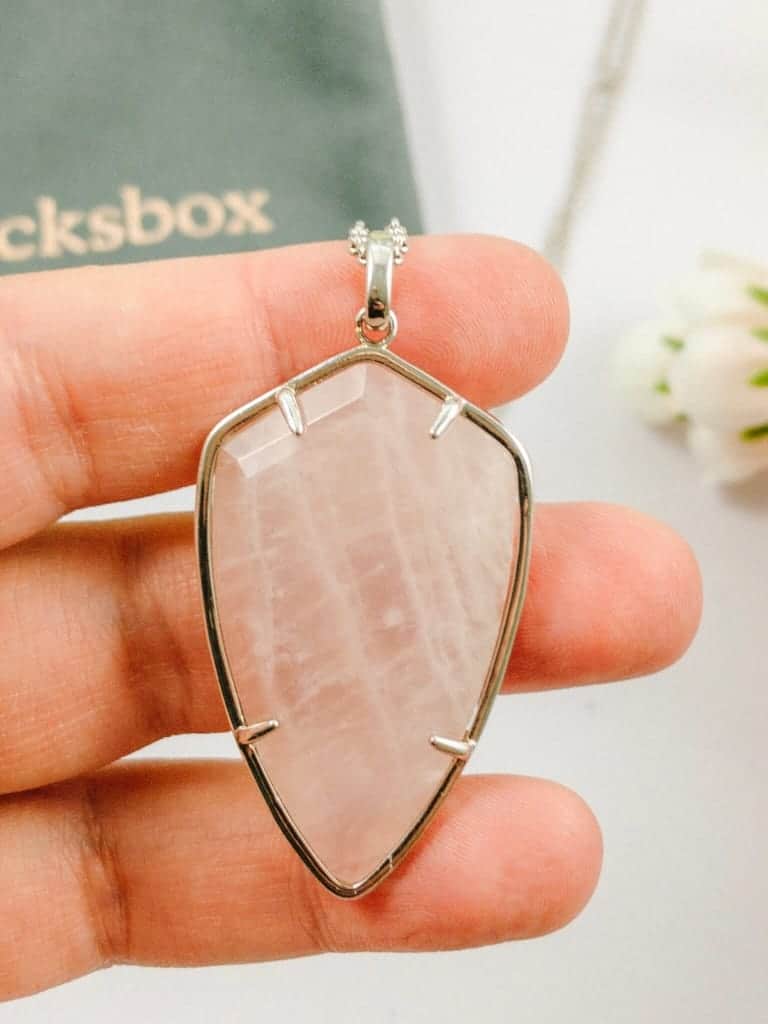 Lastly, my stylist picked this layered bracelet. It's adorable. I have a hard time with bracelets sometimes, but this one has a little give, so it works.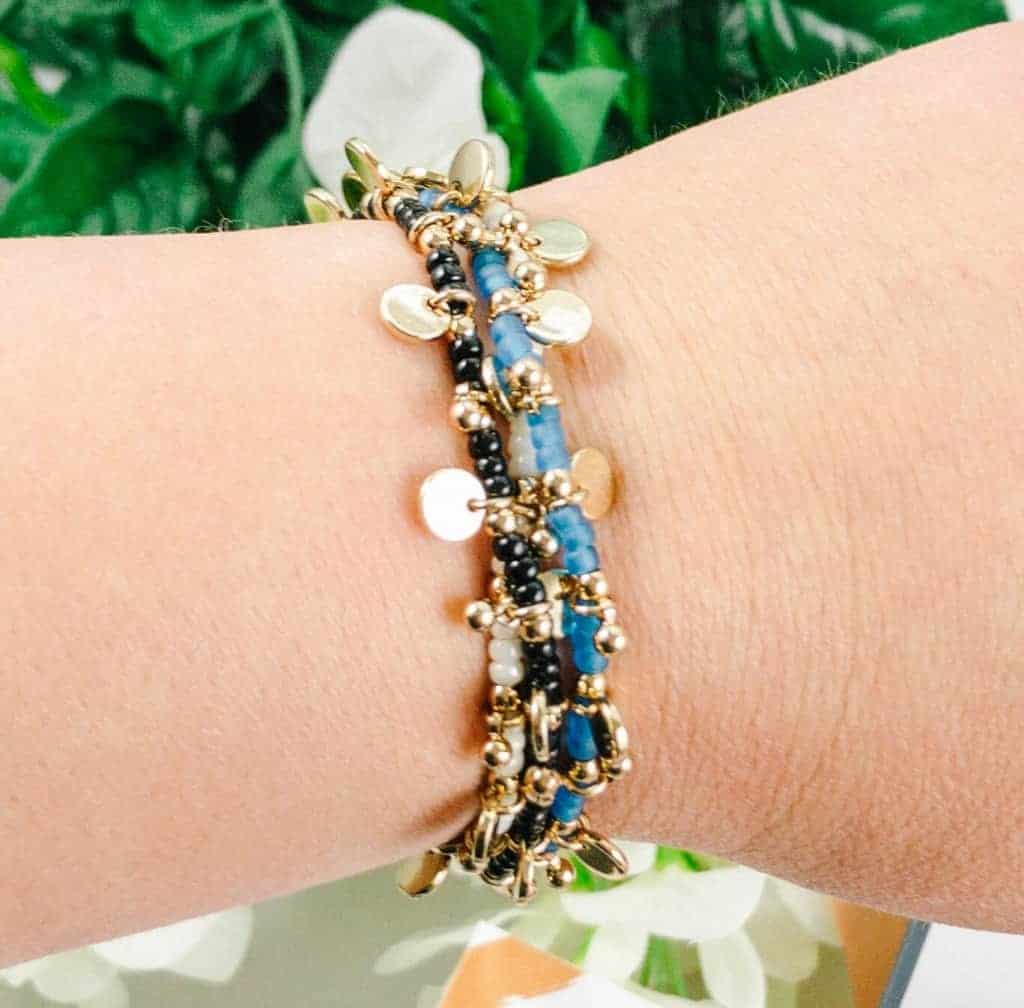 All three of these pieces are something I would actually pick in a store, but probably wouldn't buy because of the price.
How Does it Work?
Rocksbox makes all of these pieces accessible, with a monthly jewelry rental program for usually $21 a month.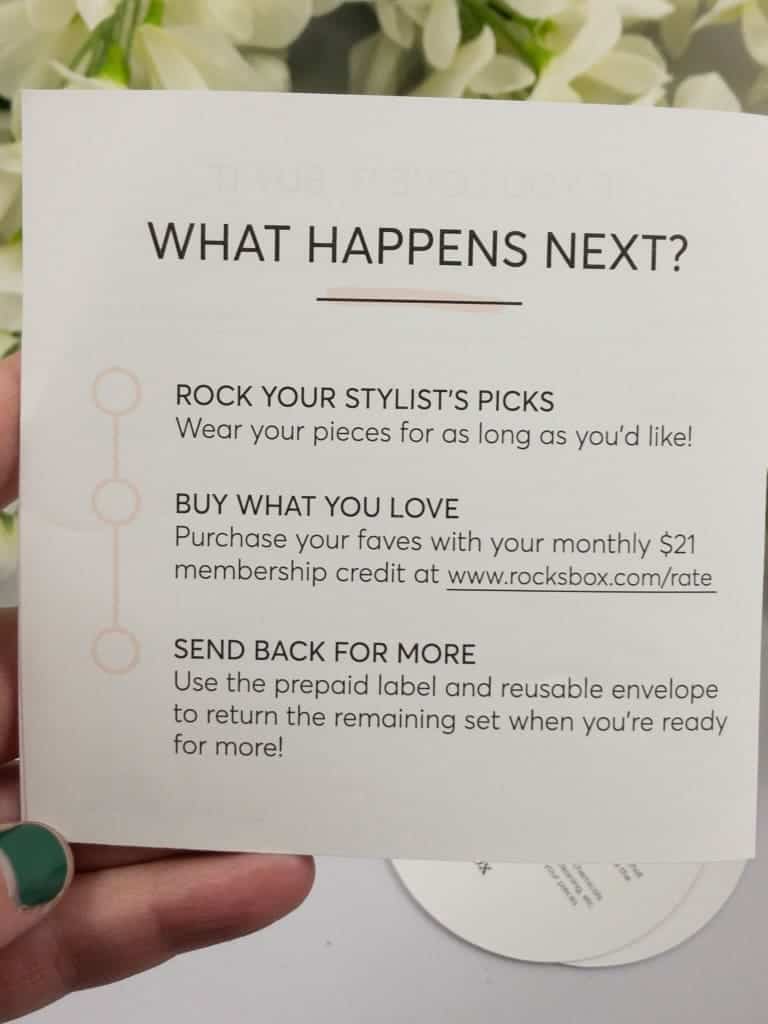 That's less than one piece of jewelry from Target!
Then, at the end of the month, you can just send the jewelry back with the prepaid shipping label and get three more.
Or, if you love something, your $21 fee is applied to the purchase of whatever item you keep.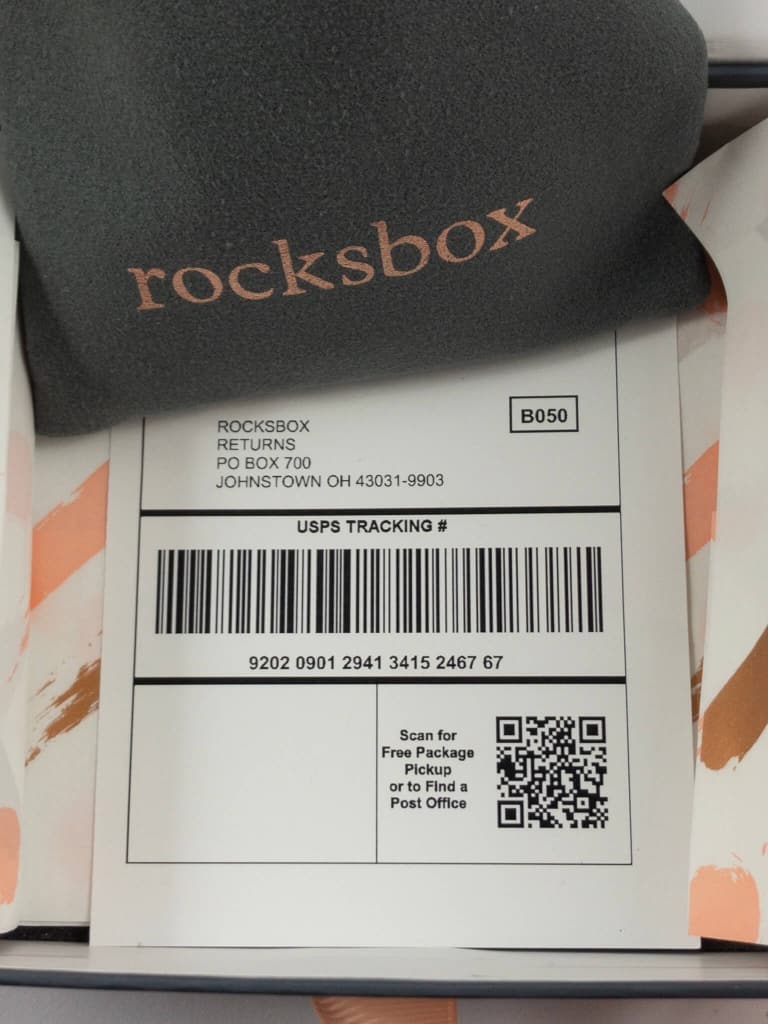 Are you seeing how awesome this is yet? You are going to love this – especially since Rocksbox is giving my readers a FREE month, with code ISPYFABULOUSXOXO!
Free is my favorite number.
You feel me?
If you'd like to try it out, just click this link and use my code: ISPYFABULOUSXOXO
I can't wait to see what you pick and how you style it. Come back and comment to let us know if you love your Rocksbox!
Have a fabulous day,
E