Looking for another super cute and easy Halloween idea? Why not go as the iconic Rosie the Riveter! You may not know the history behind her, but no doubt you've seen her chiseled features, her confident pose and iconic red and white polka dot bandana!
Recreate Rosie the Riveter's makeup and add a few accessories to pull this look together quickly. This makeup look is brought to you by my friend, Annie, who also shared the 4 makeup looks in this post which include the popular skeleton look. She kindly shared the step-by-step tutorial to bring Rosie to life – and good news – it uses real makeup that won't ruin your skin!
Short story: many years ago I did costume makeup for theatre shows and while the transformative quality is amazing, it really did a number on people's skin. It's difficult to prevent breakouts when you're suffocating your skin with heavy, pore clogging makeup. So, whenever possible, try to recreate Halloween makeup looks with real makeup that won't destroy your skin. To get the exact same makeup that Annie uses, click on the links to shop or head to her Instagram and ask her to get color matched. For a full, detailed review of the brand of makeup she uses, head to this post.
Easy Rosie the Riveter Makeup Products Used: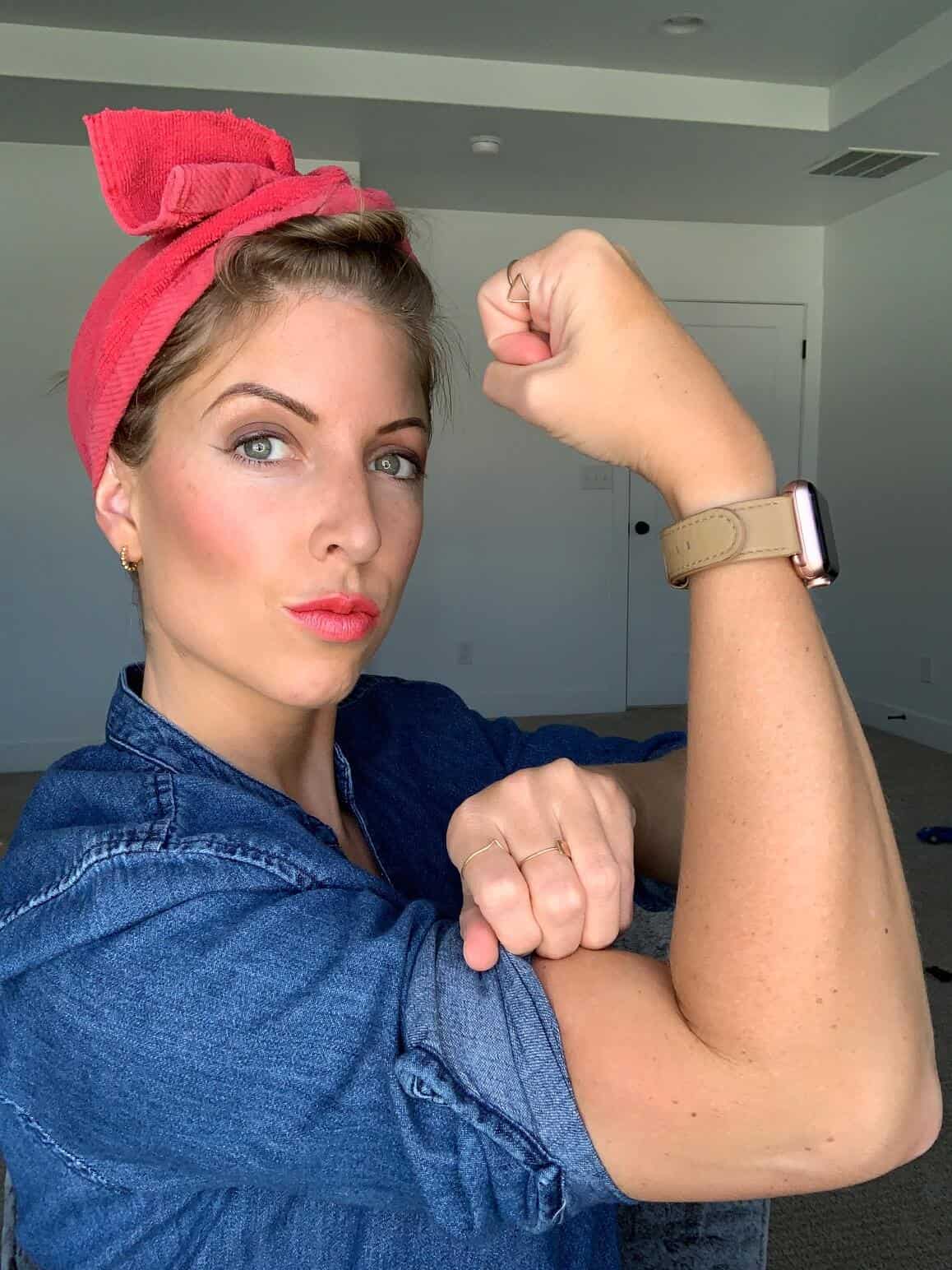 Eyes:
Face
A note on this makeup: I've personally bought and used this makeup (through Annie!) and found it to be very high quality, super highly pigmented and wears well. I love that you can use real makeup to create these Halloween makeup looks.
Rosie the Riveter Makeup: Step-By-Step Instructions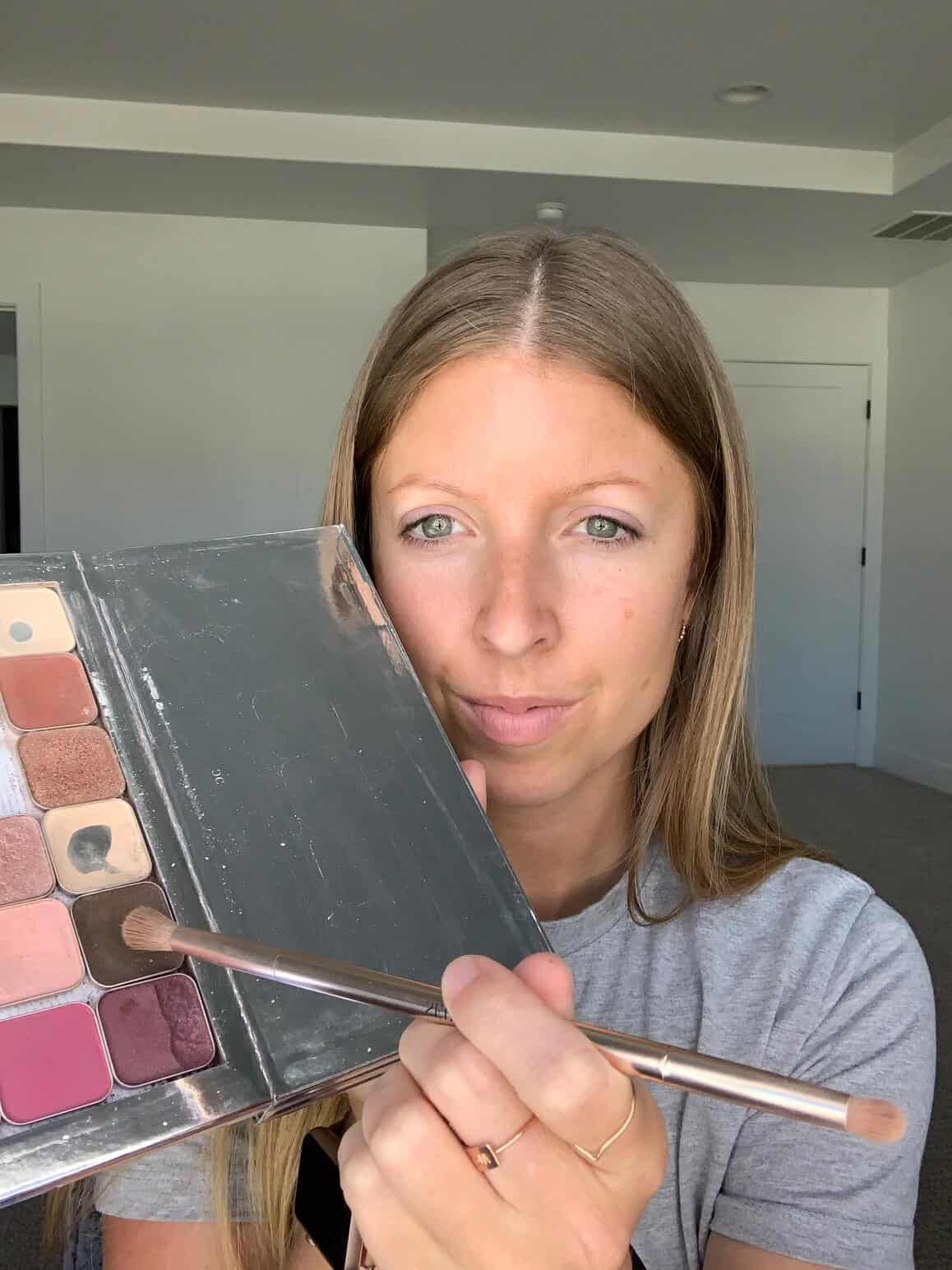 Start with eyeshadow. Rosie has dark shadow and liner, so Annie used Trust shadow all over the lid, and then warmed up the crease with Zion.
Then, she brightened the brow bone with Sabrina.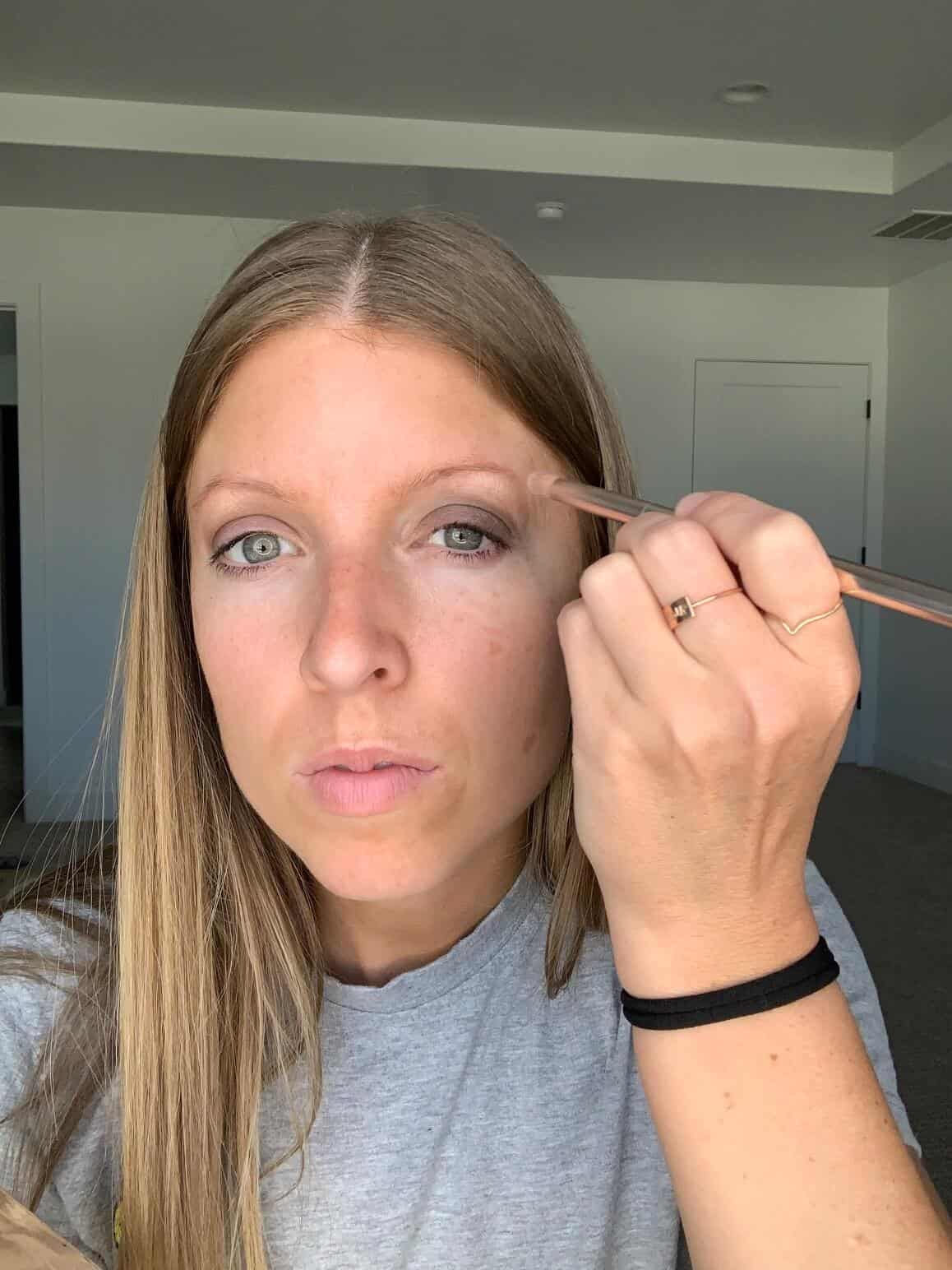 She used the NYX Lift and Snatch brow pen for eyeliner. Just a tiny winged liner on the corners!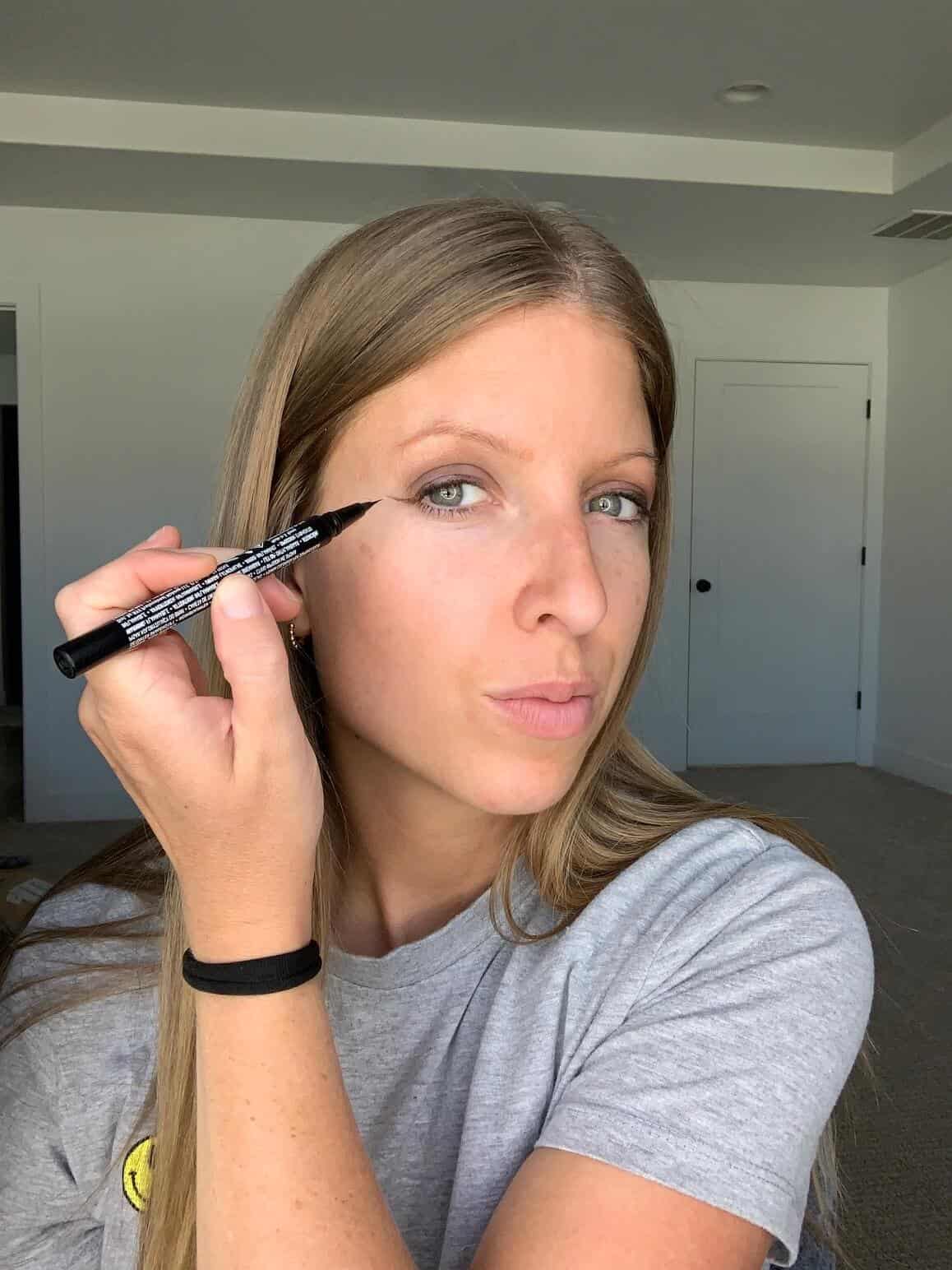 Time to do the face. Annie started with Amber foundation all over to even out her skin tone. You'll use a color that matches you skin here. If you don't have a color that you use, you can reach out to Annie on her Instagram and ask to get color matched.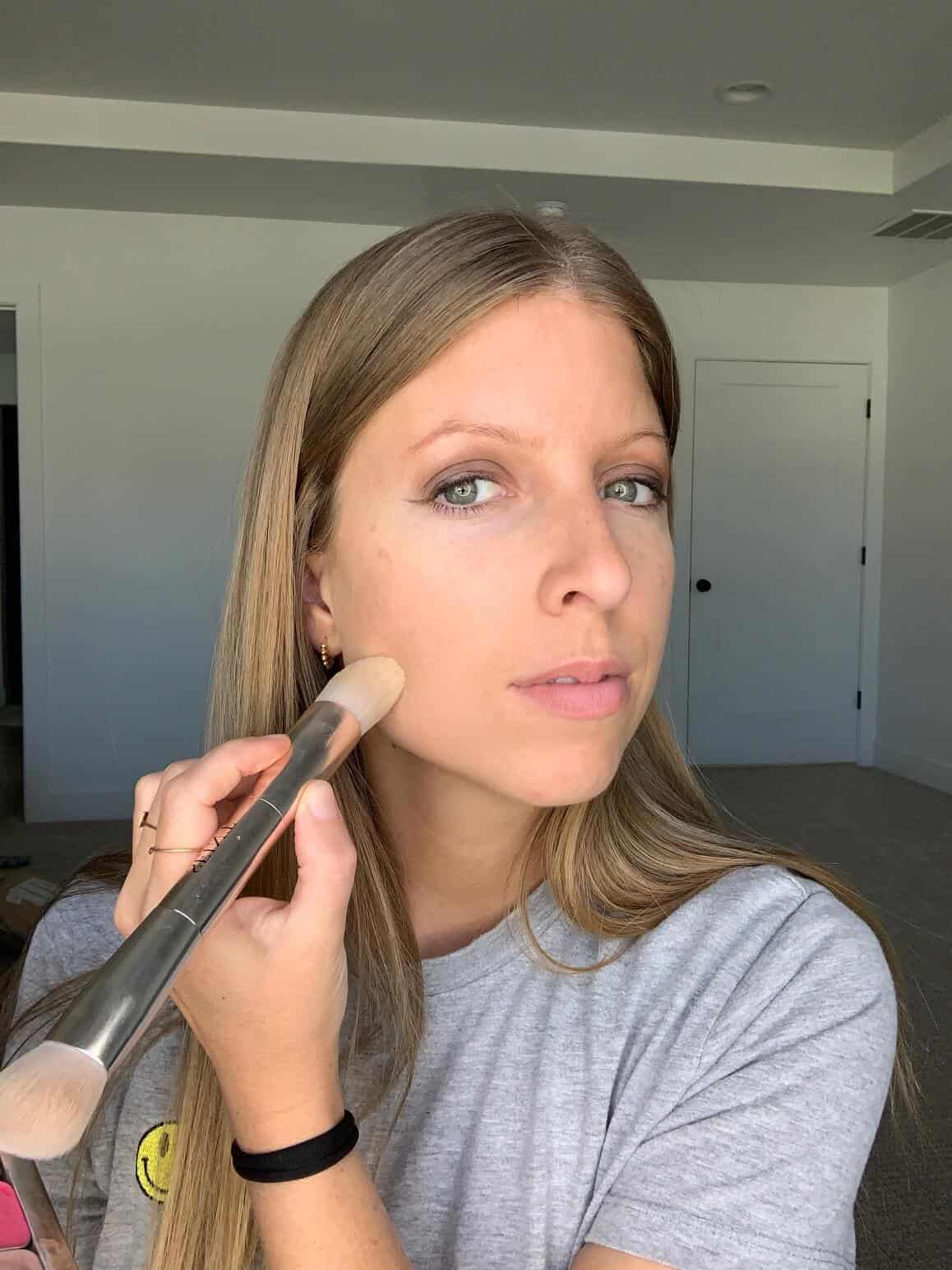 Now we contour! Annie contoured using Ash contour. Rosie has very strong contour lines on her cheek bones, jaw line, her nose, lips and her cupid's bow. So, go heavy handed on all of it to exaggerate that look and do not over blend.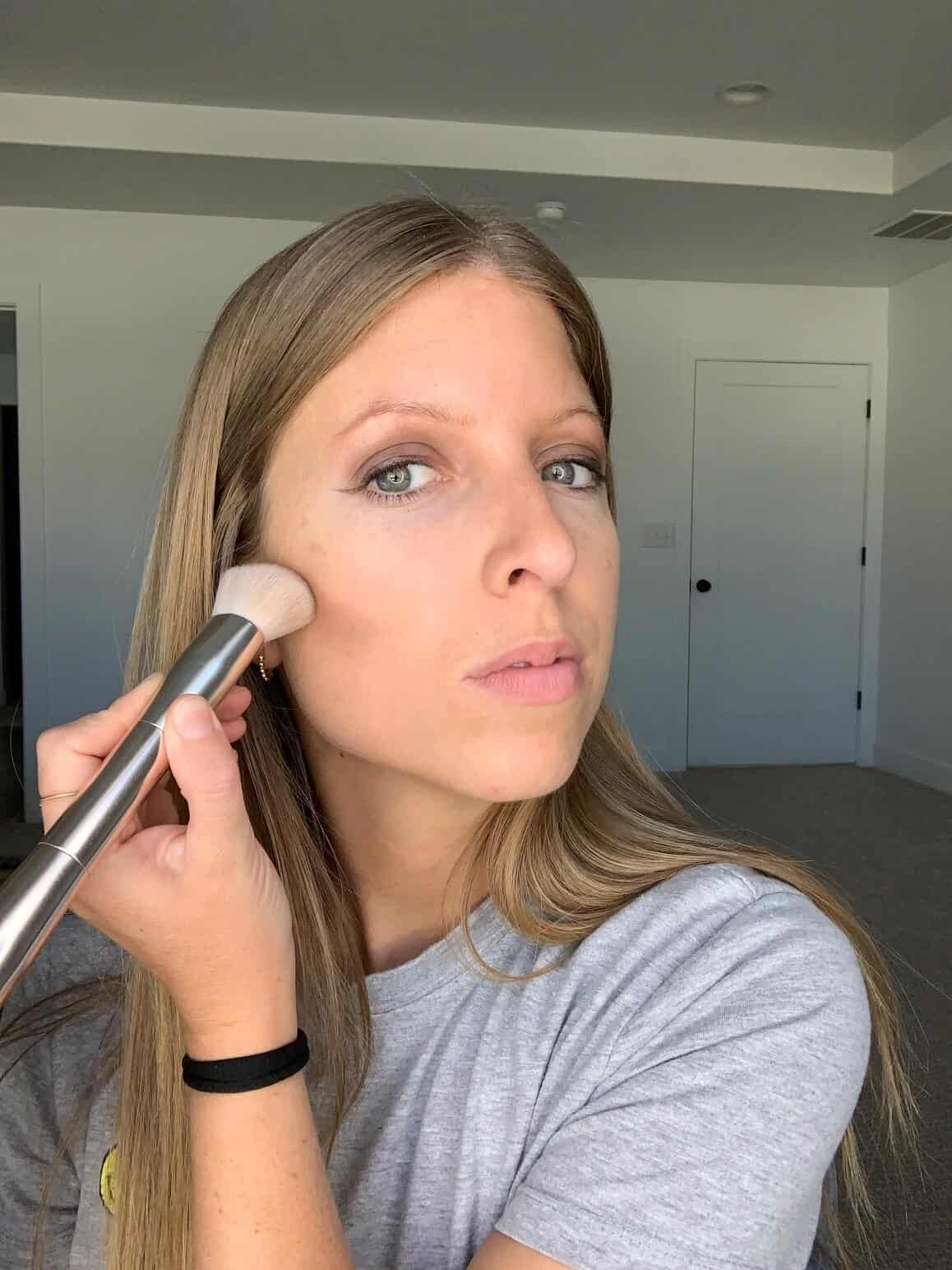 Contour your nose by meeting your brow, as is shown in Rosie's photo. Then, add contour just above my jaw and under it.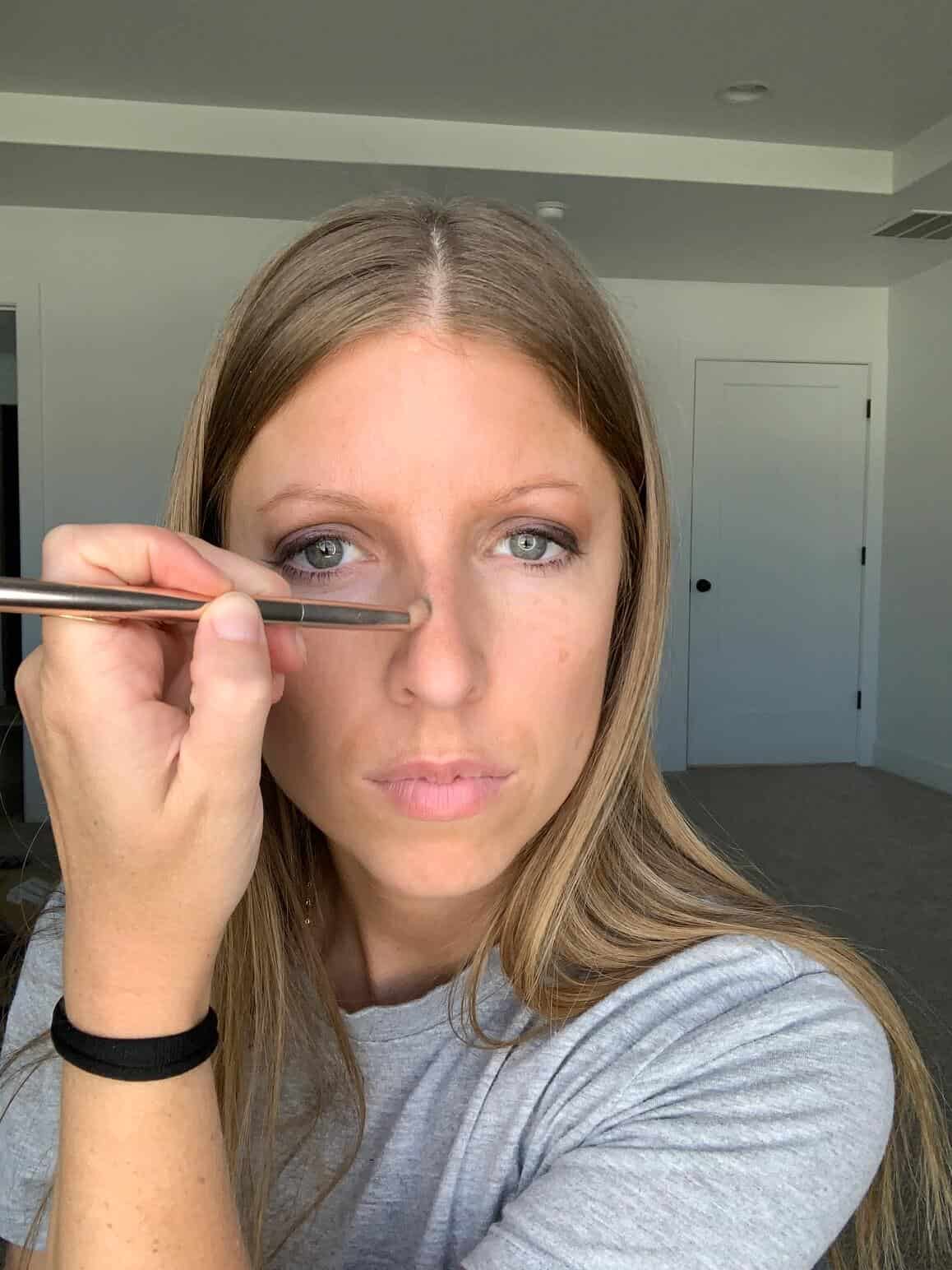 Accentuate your cupid's bow using the small end of the eyeshadow brush and deepening each shadow/line there.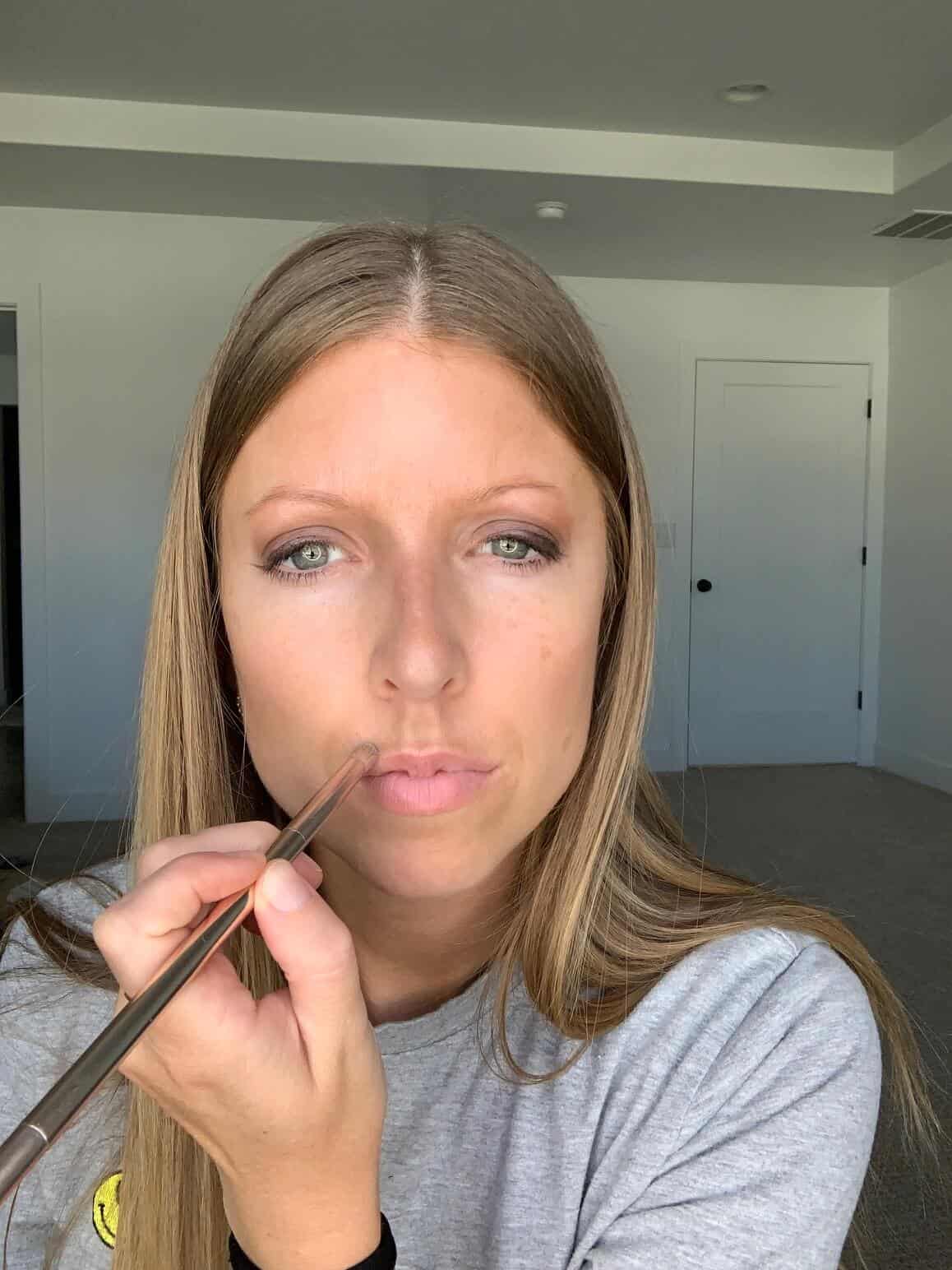 Don't skip the contour under the lower lip to get the infamous Rosie pout!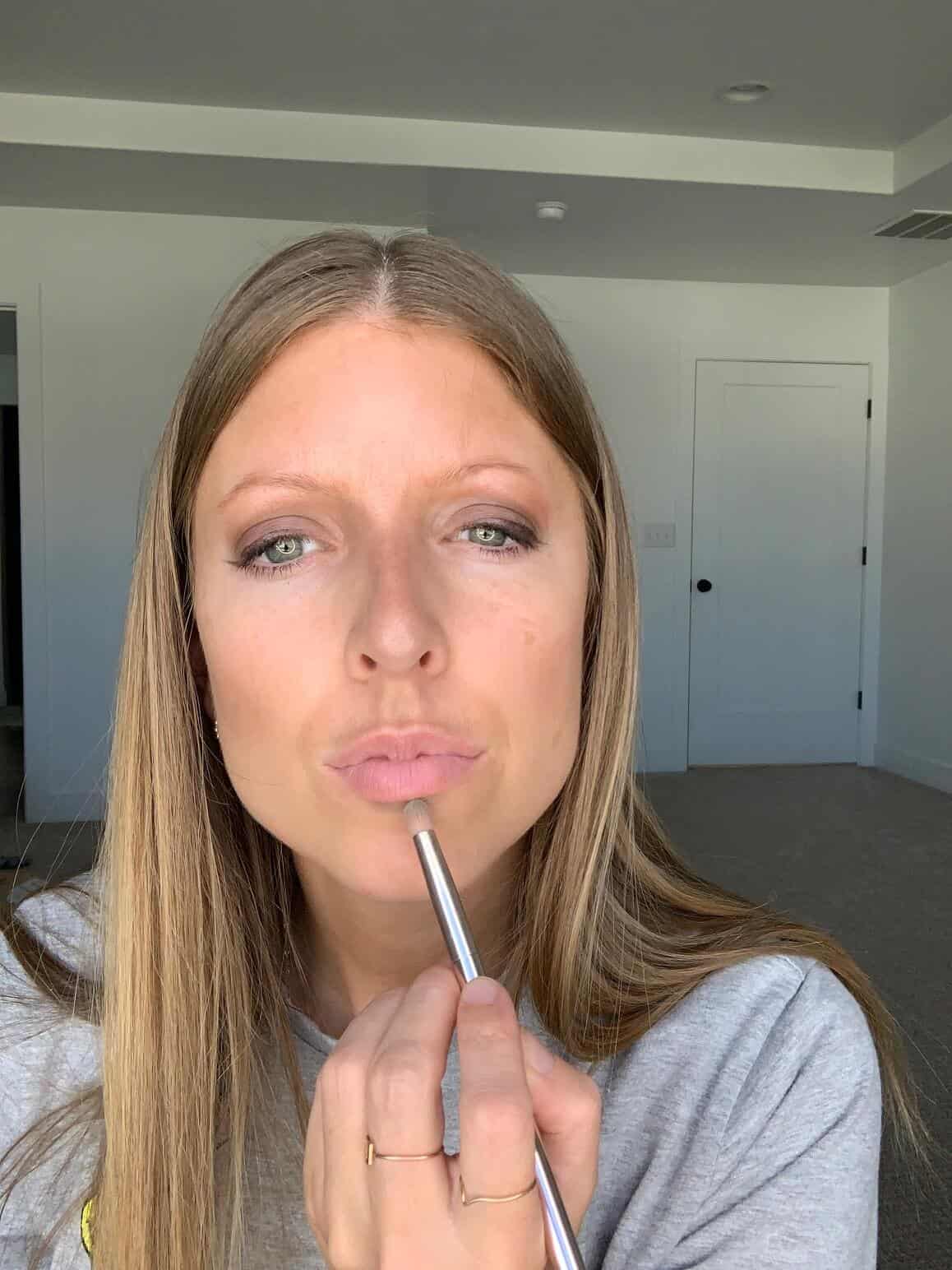 Lastly, create a little triangle at the base of your chin to give the appearance of the same dimple Rosie has there.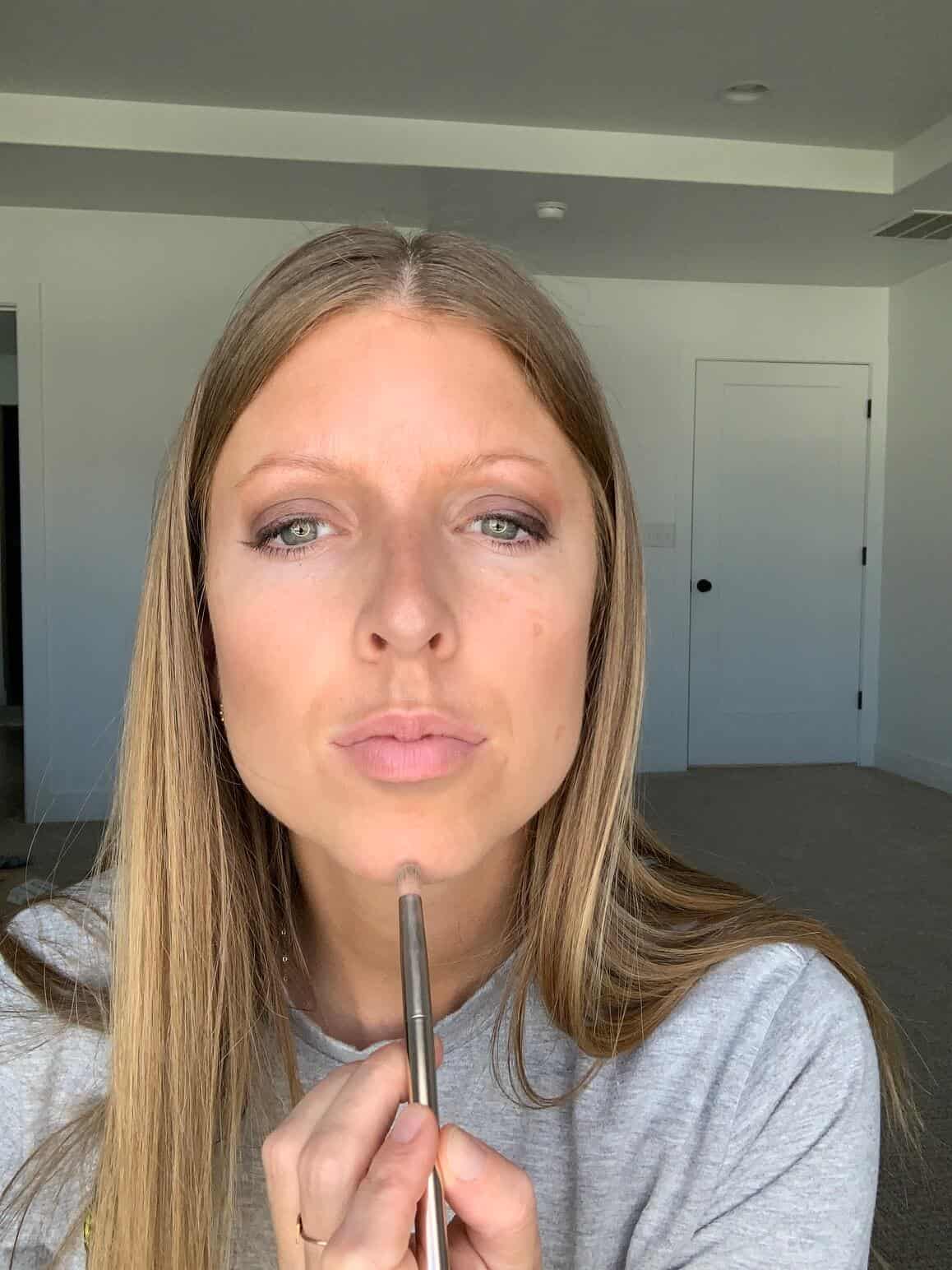 You can't skip the bright lips. Annie went with a deep orangey red called Scarlet and made sure to accentuate the "sweetheart cut" of the upper lip. Then, she added Pearl highlight to the center of her lips for that pop.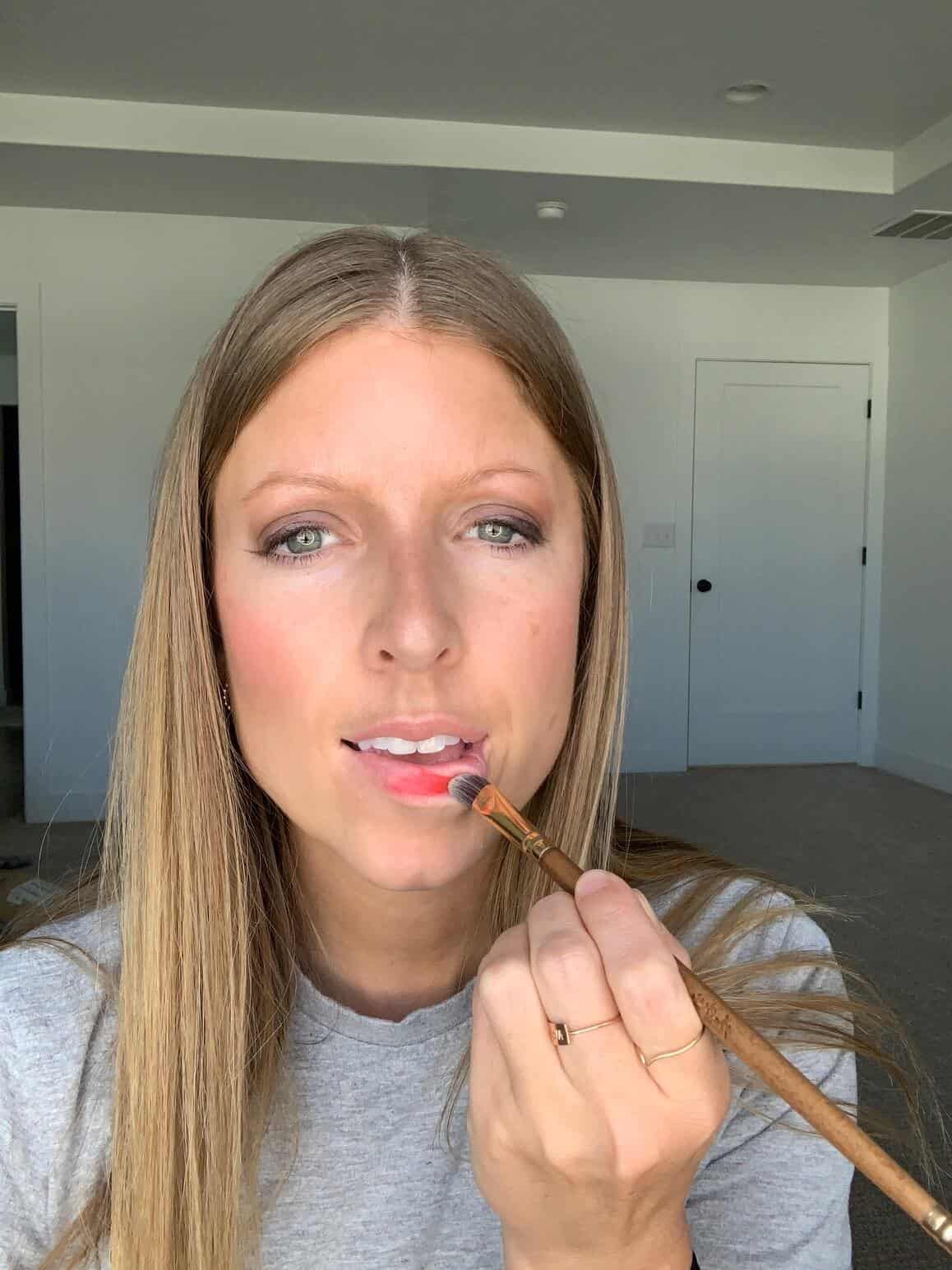 Add a fair amount of blush (Scarlet again), and blend it up high and all the way back to the hairline.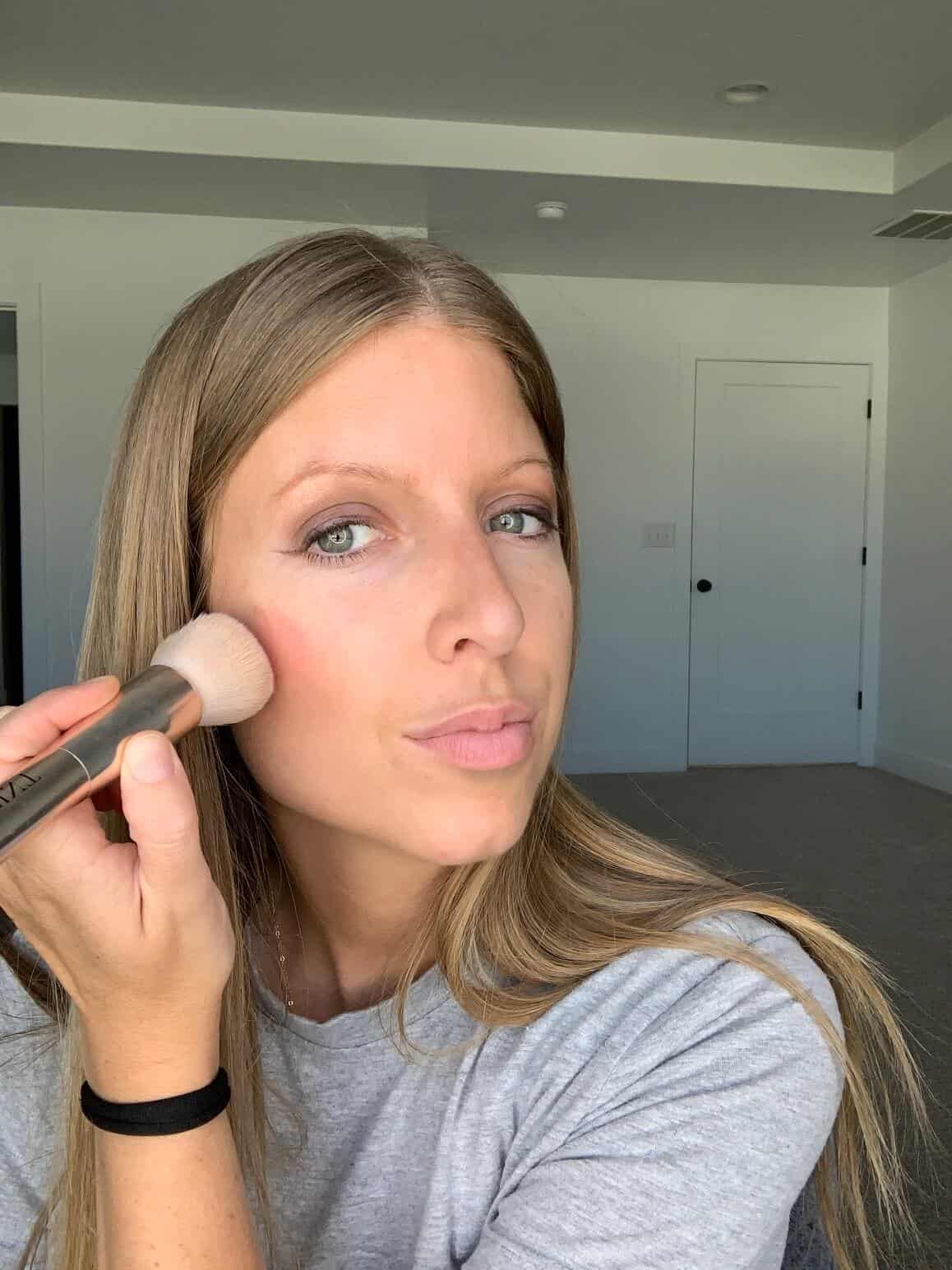 Lastly, shape your brows. Annie used the NYX lift and snatch pen again, kept the insider corners round, made them really dark, and kept them thin and long.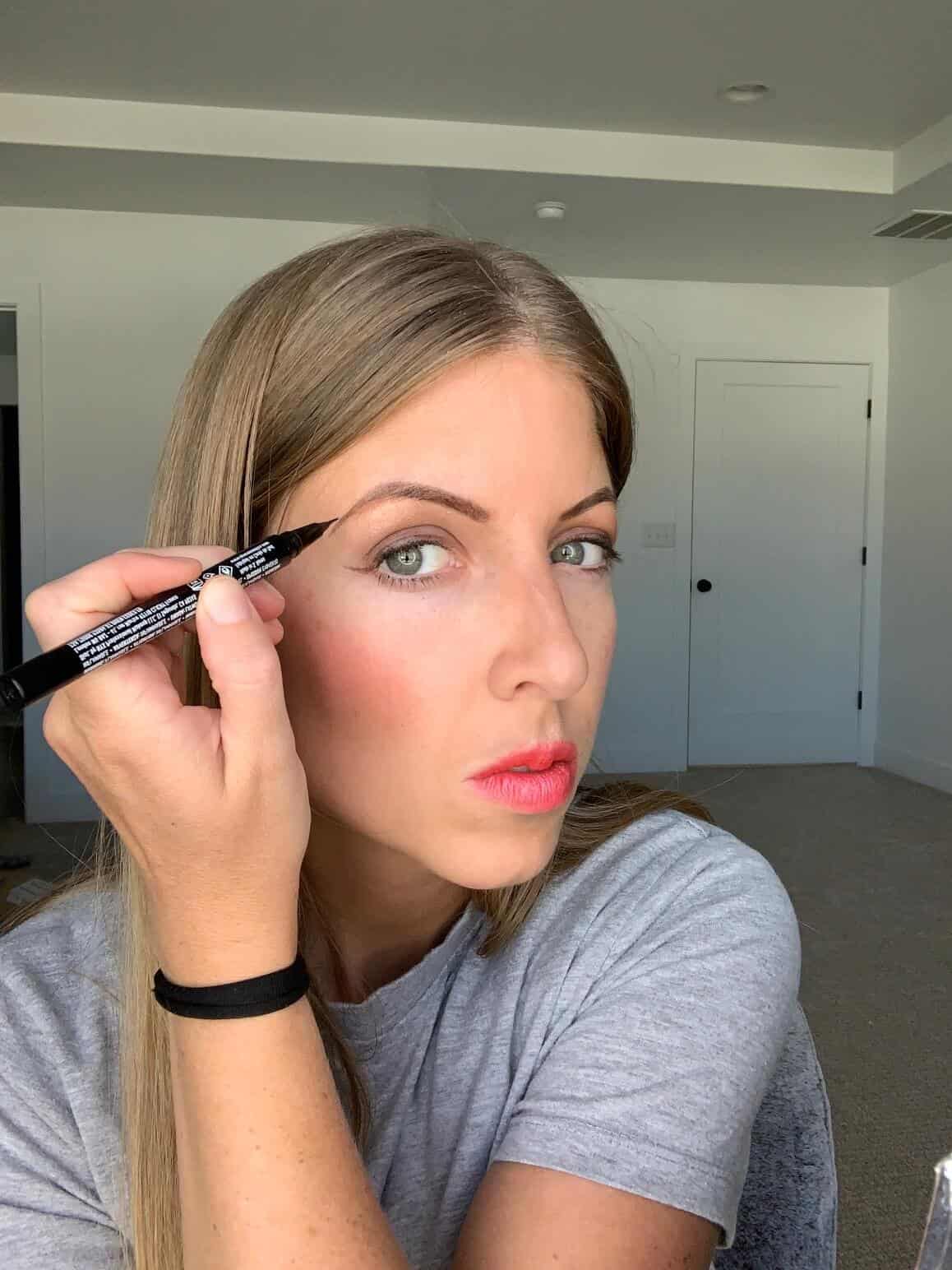 Costume time! I bet you have a denim shirt in your closet. You're ready to become Rosie with a simple denim shirt.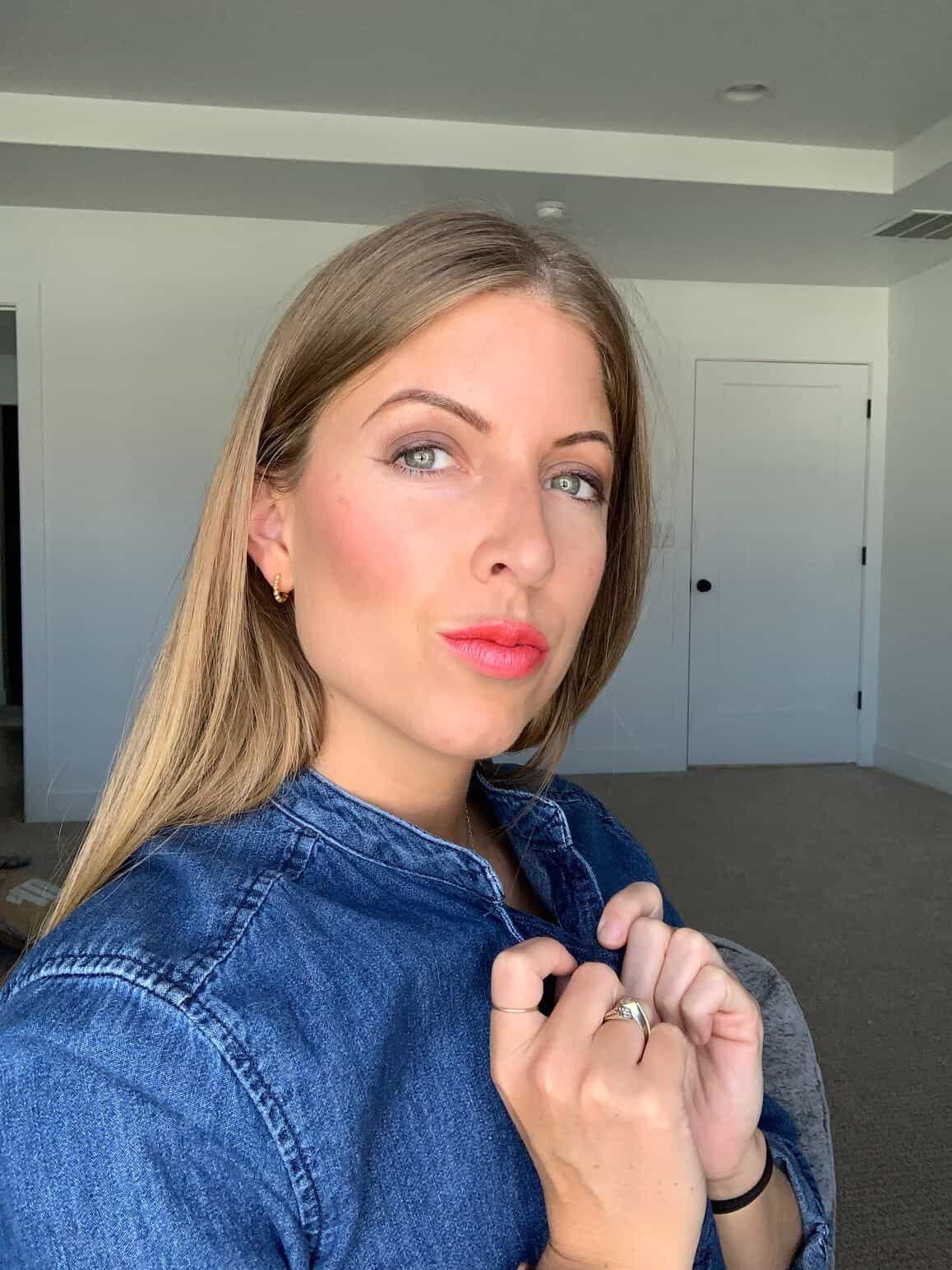 For your hair, section off a small portion in the front and then twisted it around until it is fairly tight. Then, lay it in a circle shape on the top of your head and use bobby pins to pin it into place.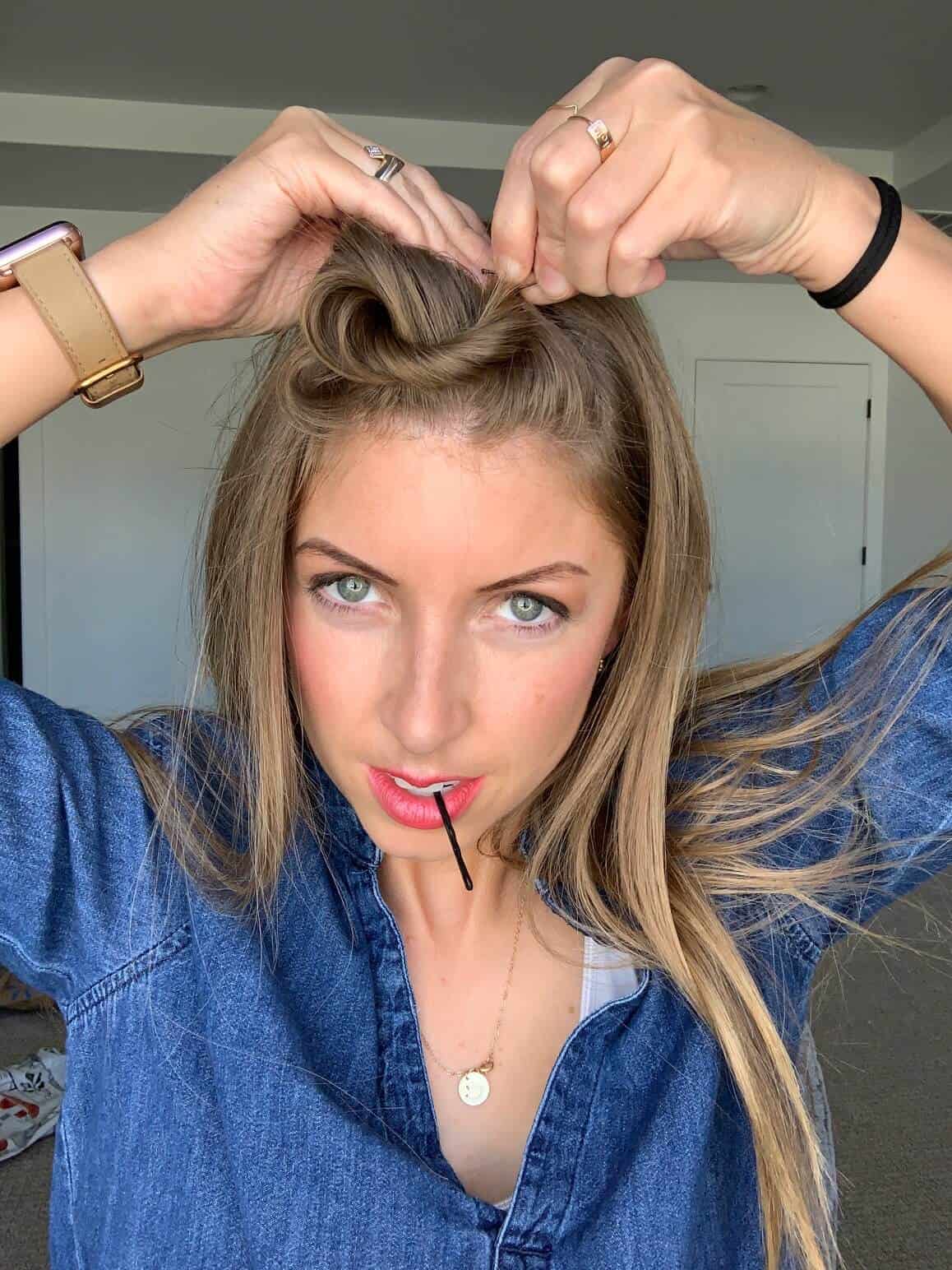 Pulled the rest of your hair into a bun and tie up a makeshift head band with a hankercheif! Annie made hers out of an old red towel! You can pick up a super affordable Rosie the Riveter lookalike on Amazon, too.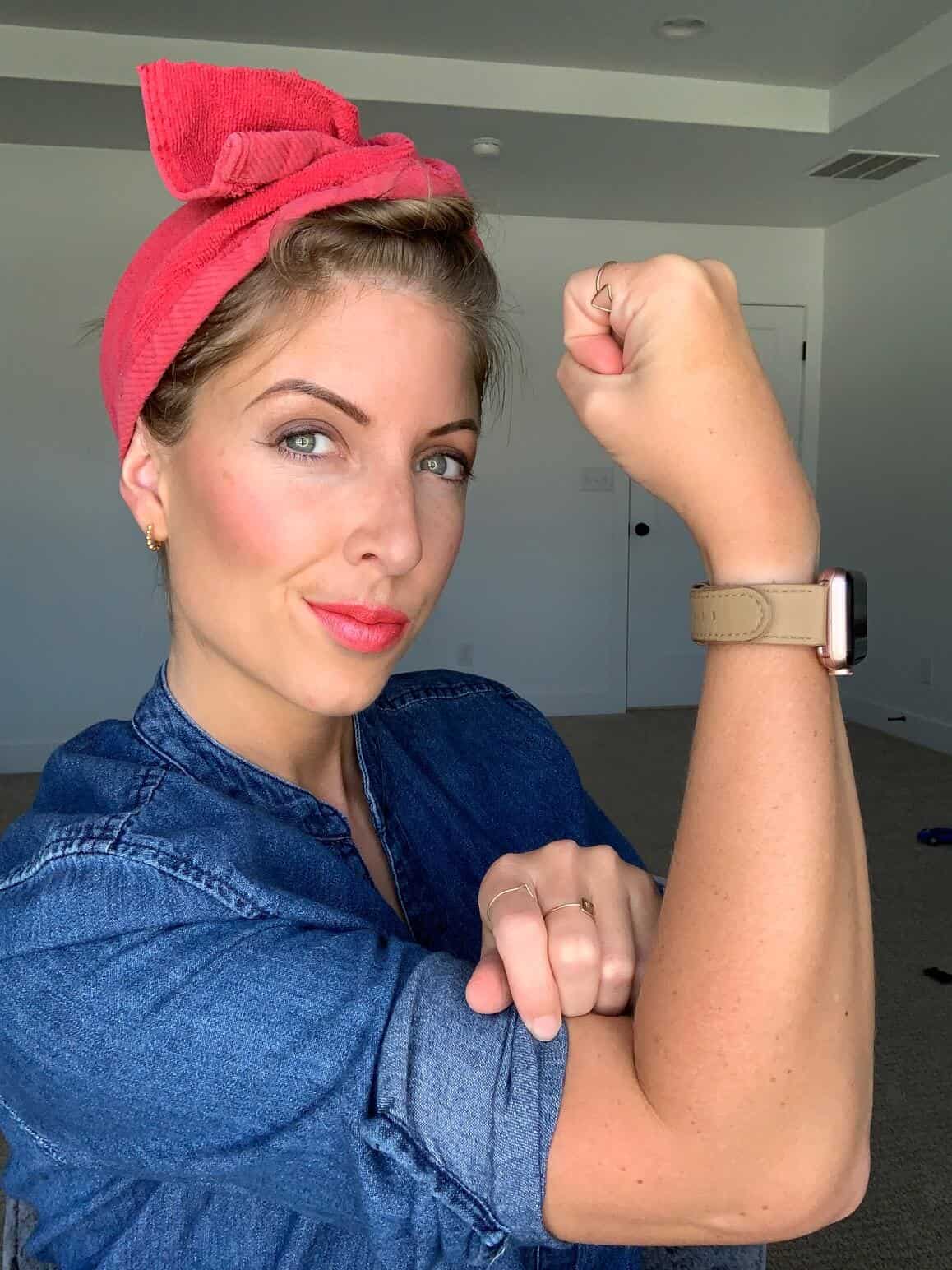 Who Is Rosie the Riveter: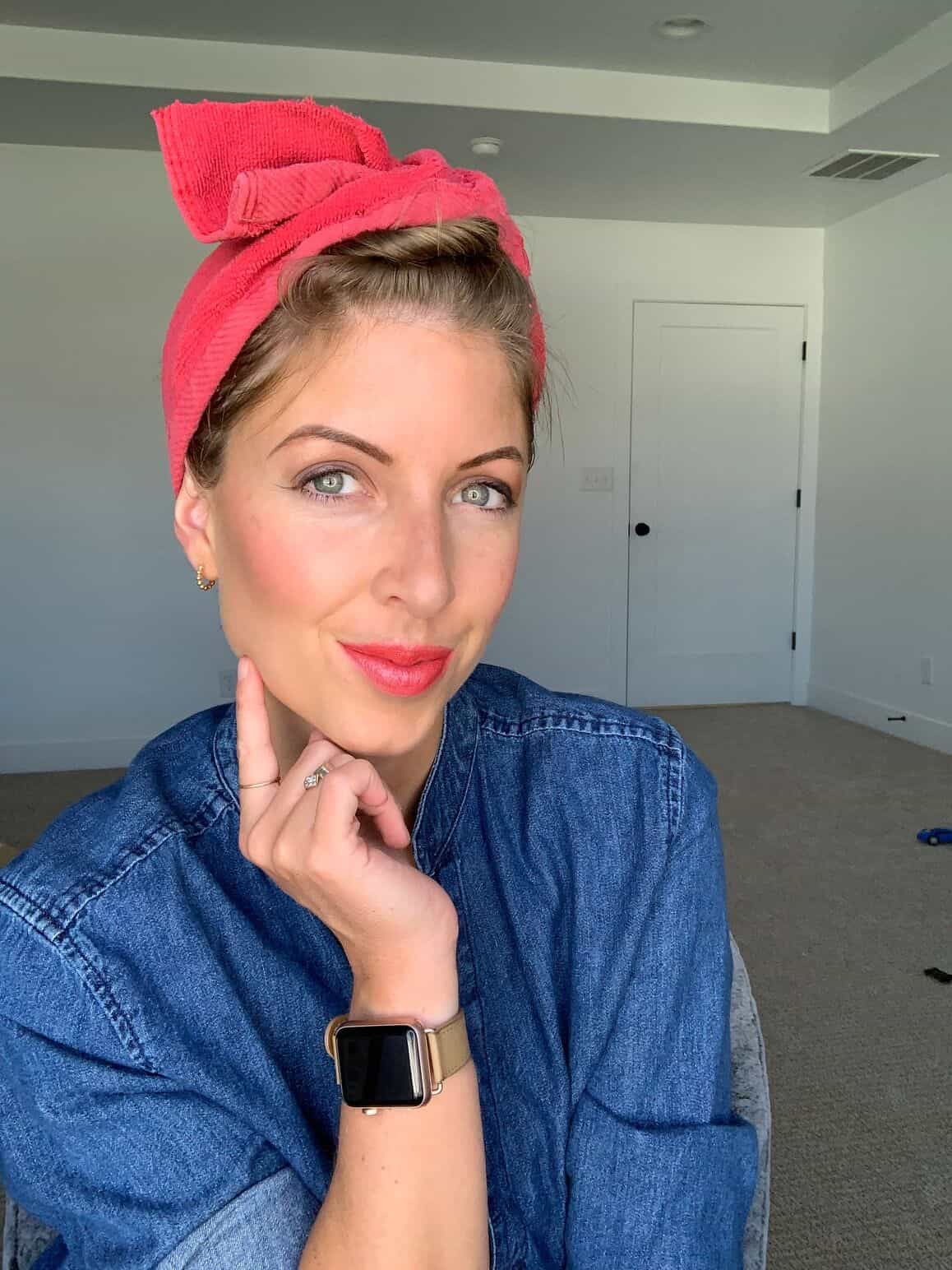 Rosie the Riveter was the star of a campaign designed to increase female recruits for defense industries during World War II, and she became an iconic image of working women. American women entered the workforce in unprecedented numbers during the war since widespread male enlistment left gaping holes in the labor force. Between 1940 and 1945, the female percentage of the U.S. workforce increased from 27 percent to nearly 37 percent, and by 1945 nearly one out of every four married women worked outside the home (source).
Rosie the Riveter is not a real person, though. She's a fictitious character, but an impactful one. The strong, polka dot bandanna-clad Rosie became one of the most successful recruitment tools in American history. Learn even more about this fictional character here.
The Rosie The Riveter Costume DIY:
You can easily use what you have to recreate the rest of the Rosie the Riveter Costume. There's just a few key pieces to DIY the look yourself:
Red or red and white bandana or headband
Denim top or denim jumpsuit
Boots (although some version use Converse sneakers, which is so cute)
If you're looking for some pieces, check out these links:

*Affiliate links are used in this post, which means at no cost to you, I may receive a commission if you make a purchase through my links.
More Easy & Cute Halloween Costume Ideas:
Looking for more real makeup Halloween costume ideas? This post has 4 more, including a cute skeleton, mermaid, deer and giraffe!
Hope you find something you'll love wearing.
Have a fabulous day,
E