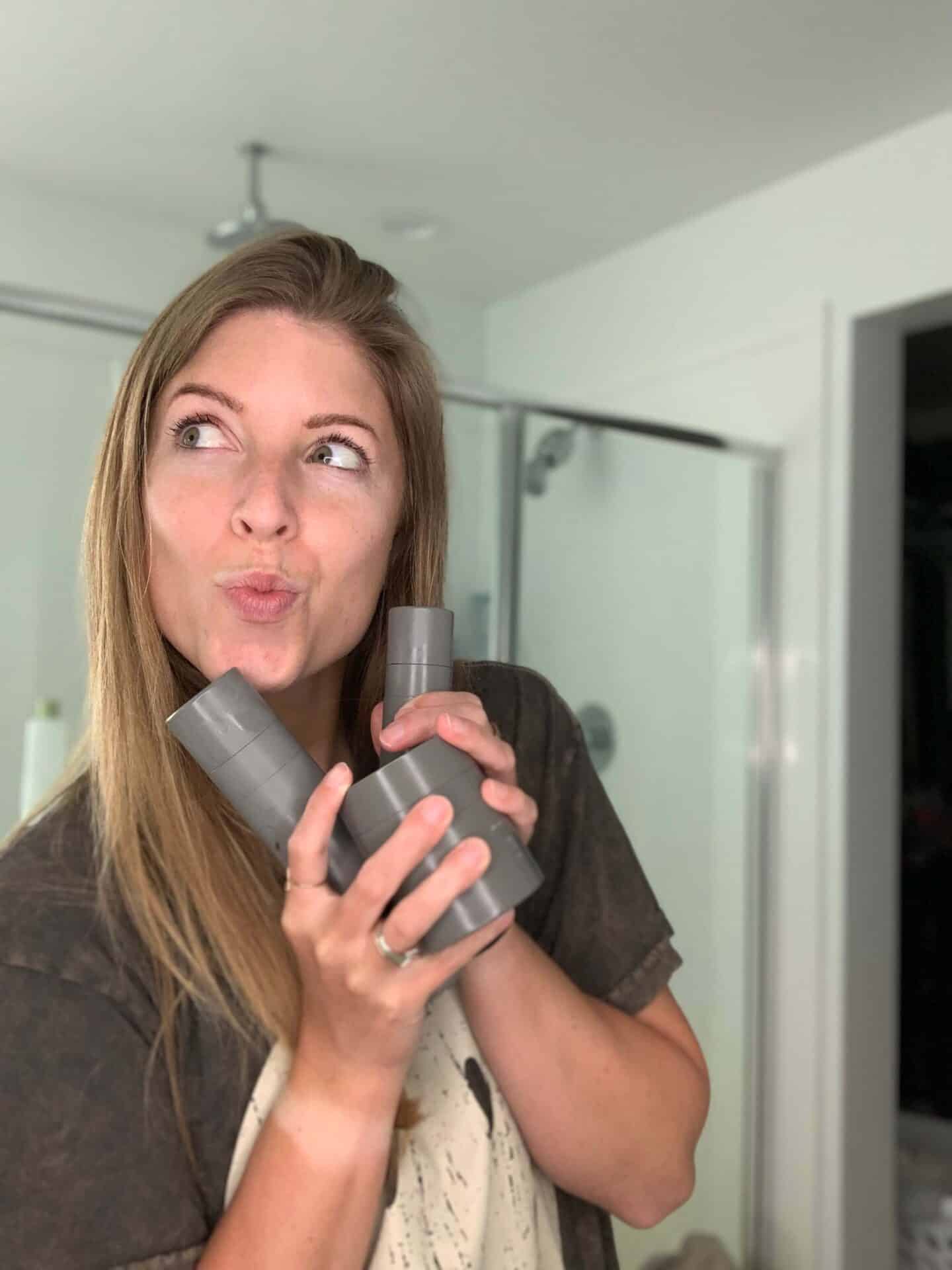 Seint (formerly Maskcara Beauty) has simplified makeup with their easy-to-use HAC compact system and now they're bringing that same simplicity to skincare. With so many types of skincare products and systems out there, it's easy to think that layering 15 things on your face is going to get the best results, but sometimes, less is more – and Seint is out to proof that with their 3 step cleansing, toning and moisturizing system.
As a fan of Seint products, I thought it would be fun to ask my friend Annie to come back to the blog and share a bit about the Seint skincare line and how it's transformed her skin. Annie is my go-to for all things Seint, plus she's also an awesome human being. You should definitely follow her on Instagram so you can get color matched for free, as well as tune in for her makeup hacks, daily tips, and delicious secret family recipes. I love working with Annie on these posts and am super grateful she decided to share all about Seint skincare with us.
So, if you've seen the products and wondered, "Are they worth it?" this is the post for you!
What is Seint skincare?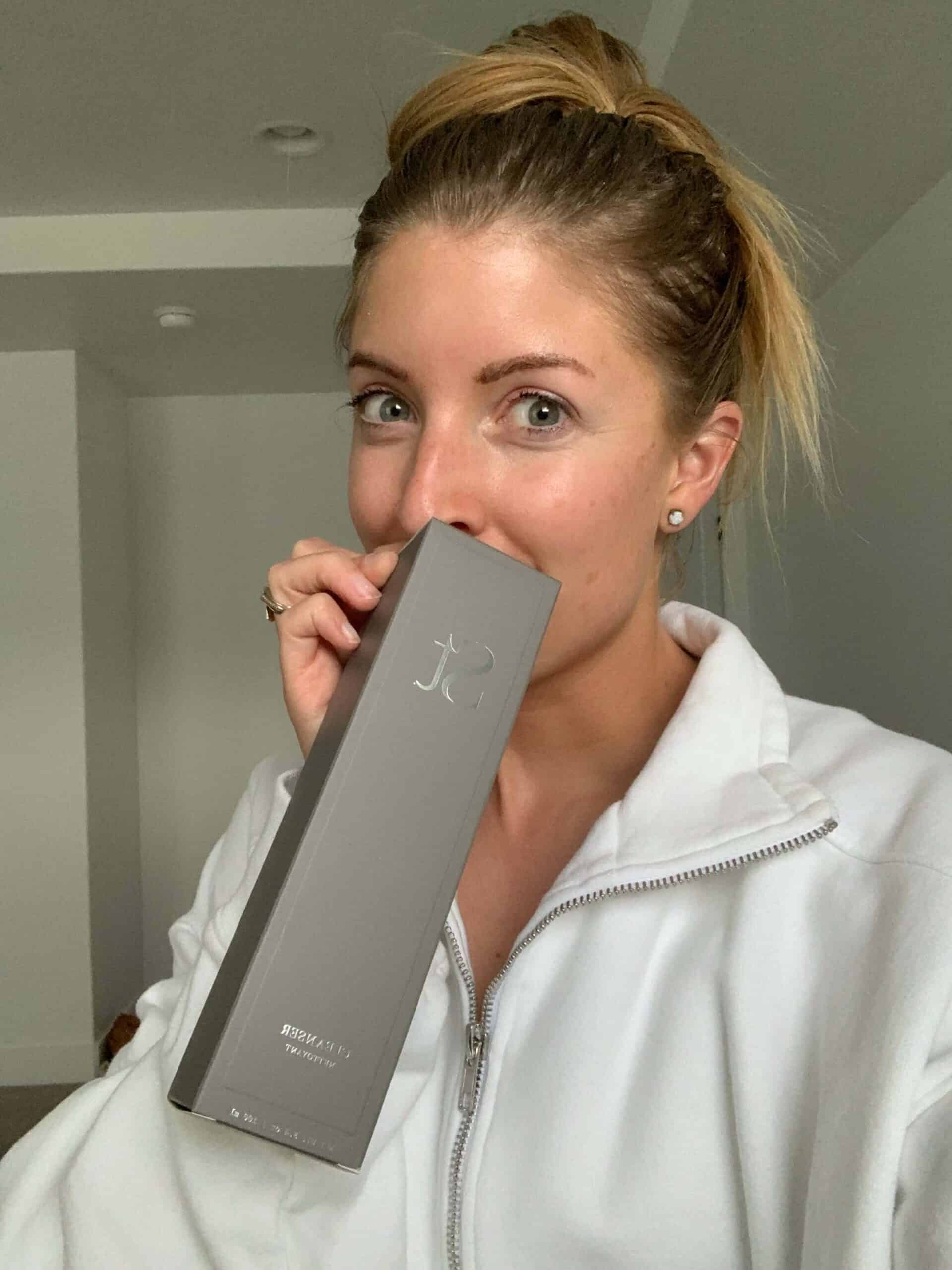 First, if you are new to Seint products and how they work, check out this monster post where Annie and I dive in to all the questions people have on the makeup and how to use it.
Today, we are just zeroing in on the skincare line, which features just three products that you can use daily to help transform your skin with gentle cleansing, exfoliation and moisturizing. The products are actually designed by a milk scientist who puts incredible care into the creation of their products. Originally created for a plastic surgeon, Cara (the founder of Seint) began collaborating with them once she saw and tried the products for herself and experienced the incredible results.
The products are packed with powerful ingredients, but not a bunch of chemicals. You'll notice that the ingredient list is short and clean. If you've been around the blog for awhile, you know I am always looking for cleaner, non-toxic products and lifestyle swaps.
Seint Skincare: Before and After
The proof is in the photos! Annie bravely shared more about her skin care journey on her Instagram and how these products have changed her skin for the better. Just take a look at this short video:
View this post on Instagram
Seint Skincare: How do they work?
The three products are designed to work in synergy to promote healthy skin cell turnover through gentle exfoliation and moisture retention.
The products are also designed to be super gentle and hydrating. They don't damage the skin's vital lipid layers or disrupt the important pH balance of the skin, which makes the products suited for every skin type. You can use these products if you have combination, dry, oily, or mature skin. In fact, if you have skin – you can use these products!
You can also choose to add the microfiber cloths with the products, which are super soft and feel amazing on your skin.
Here's a short video of Annie demoing the products for you:
View this post on Instagram
Let's take a look at each product and what makes them unique:
Seint Skincare Cleanser: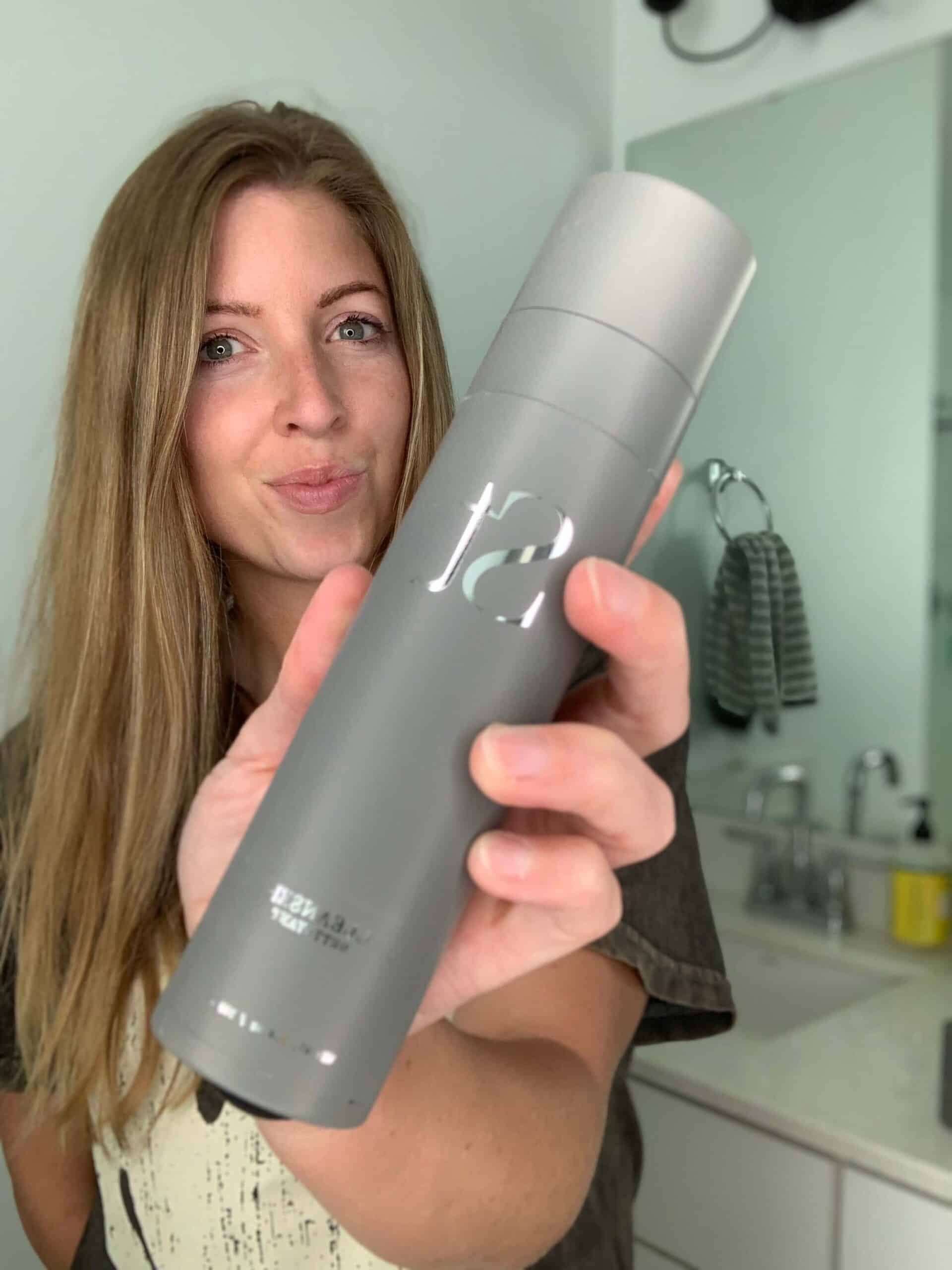 The first step in the system is the cleanser, which contains highly moisturizing ingredients to help gently cleanse away the day without stripping skin of its natural protective barrier. This lactic acid cream-based cleanser will gently exfoliate revealing soft, smooth. If you've never used lactic acid, you are in for a treat. It's amazing for revealing softer, smoother skin and also helping with acne, acne scars, and other spots on the skin.
How to use it: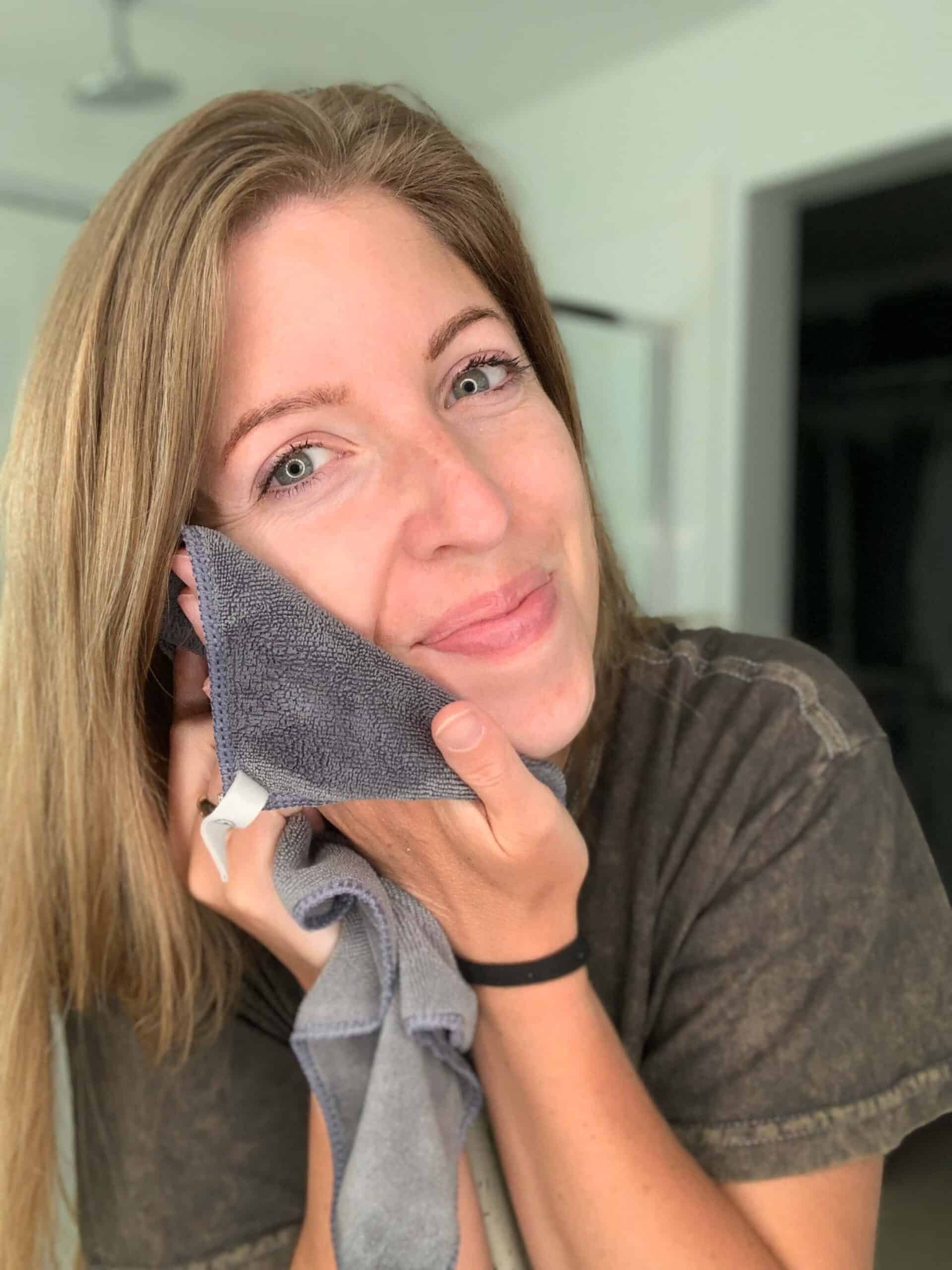 First, remove makeup using microfiber cloth or disposable makeup wipe. Then with dry face, apply cleanser by directly spraying on the face or spray in hand and massage in gentle circular motions. Rinse with lukewarm water and using a microfiber cloth, gently wipe in circular motions until all makeup is removed. Safe to use daily.
Seint Skincare: Toner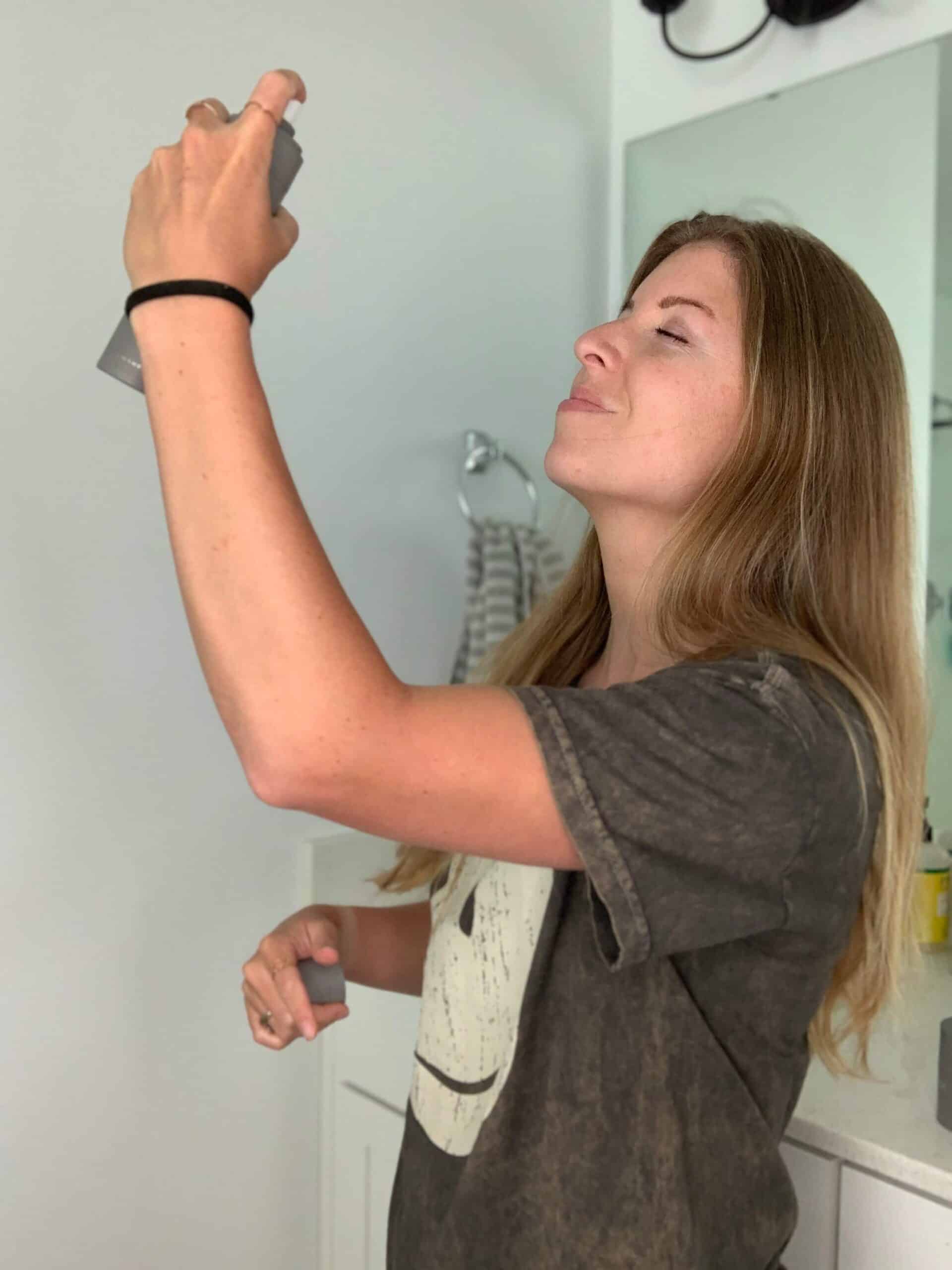 Are you a regular toner user? I promise you, once you start using a good toner, you'll never go back. It's such a quick and simple step, but can really help your skin heal!
This toner is designed to gently exfoliate while maintaining delicate skin moisture balance. It contains the milk base that floods the skin with hydration, lactic acid to gently exfoliate revealing a more even skin tone, aloe vera to soothe and soften the skin, witch hazel to help reduce the appearance of pores and help with breakouts, and vitamins and minerals to nourish the skin.
How you use it
After cleansing, spray the toner directly on your face or spray in your hand and apply in circular motions to your face and neck. Safe to use daily.
Seint Skincare: Moisturizer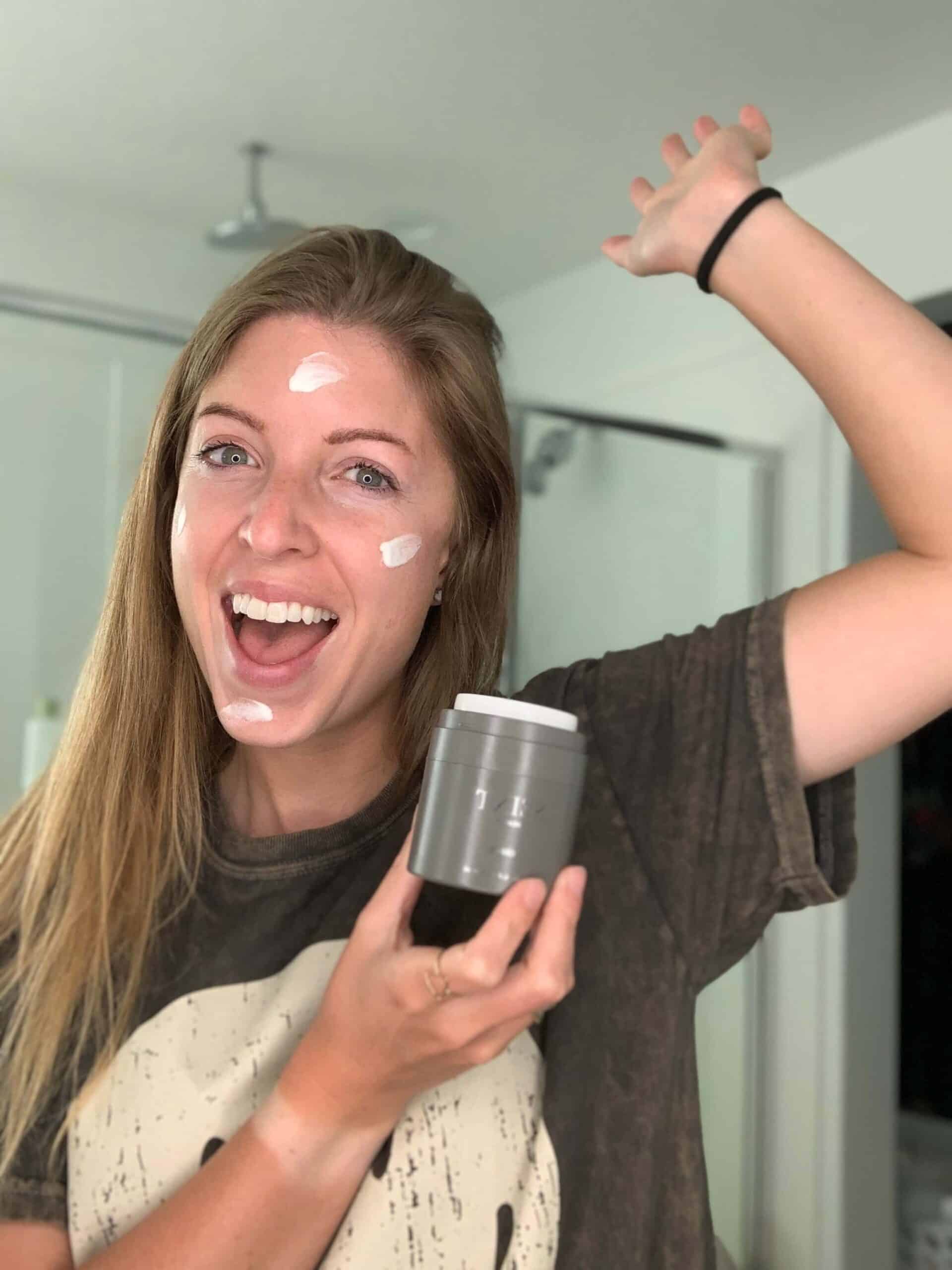 Don't forget to moisturize! For those of us that are breakout prone, we can often push this step away in fear that it will suffocate pores and cause more breakouts. This CAN be the case with certain products. This creme, however, is not thick and greasy. It moisturizers without suffocating your skin. Annie says she struggles with dry skin thanks to the harsh and dry Utah weather, but this moisturizer keeps her skin plump and hydrated.
This creme works by flooding the skin with a combination of alpha-hydroxy lactic acid and vitamins A & E, which gently exfoliate the dull surface cells of the skin to reveal a smoother and more radiant looking complexion. An assortment of rich oils leaves skin hydrated and beautifully glowing.

How you use it
Apply Creme nightly after cleansing and toning to your face, neck, and any areas on the body that are dry or dull. Safe to use daily.
Seint Skincare: Sale!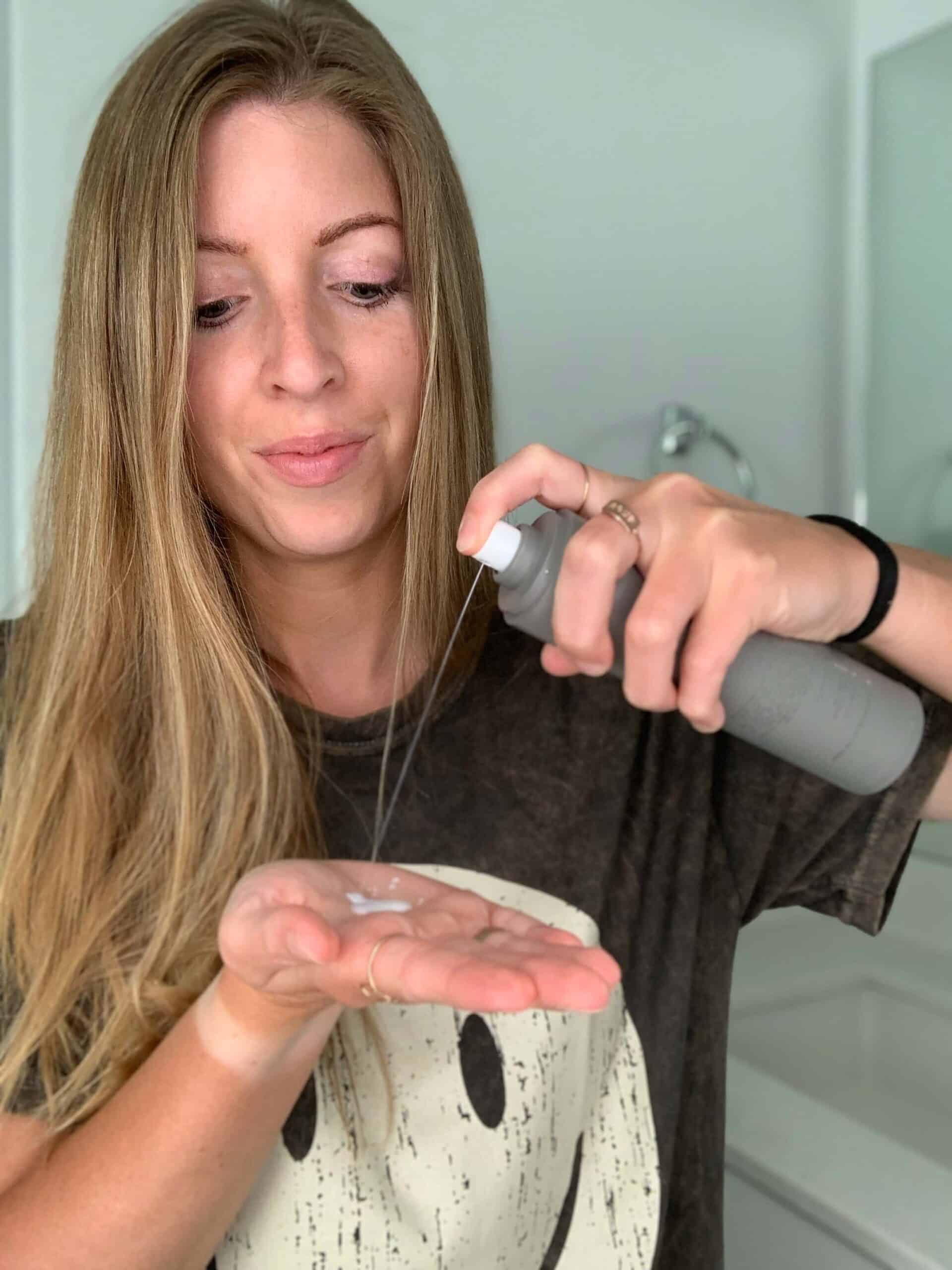 If you've been eyeing these products, but haven't taken the plunge yet, now is your chance! A huge 20% off sale is happening right now on all the full size and travel set skincare products. Don't forget to add the lip conditioners to your cart, too. They are the best chapsticks you'll ever find and they fit in your compact!
If you need help ordering and would like some guidance on exactly what to get, reach out to Annie on her Instagram. She's the sweetest, most helpful person ever and can give you all the info you need.
More Seint Makeup Tutorials:
Annie and I have worked together on some super fun posts that are packed with great tips and information. Check them out here:
*****
Skincare is so important. The best makeup in the world isn't going to hide skin that isn't being taken care of. If you really want to see your makeup go on smoothly and flawlessly, take care of your skin.
Seint skincare is a great set for people who don't want to fuss around with a million products or tend to have a reaction to products they've used in the past. While one set of products will never be perfect for everyone, these products have an ingredient list that is going to get results for most people.
Have you tried them? Tell us your thoughts in the comments below.
Have a fabulous day,
E
PS. You can reach out to Annie here if you are curious about the products or trying out Seint makeup!