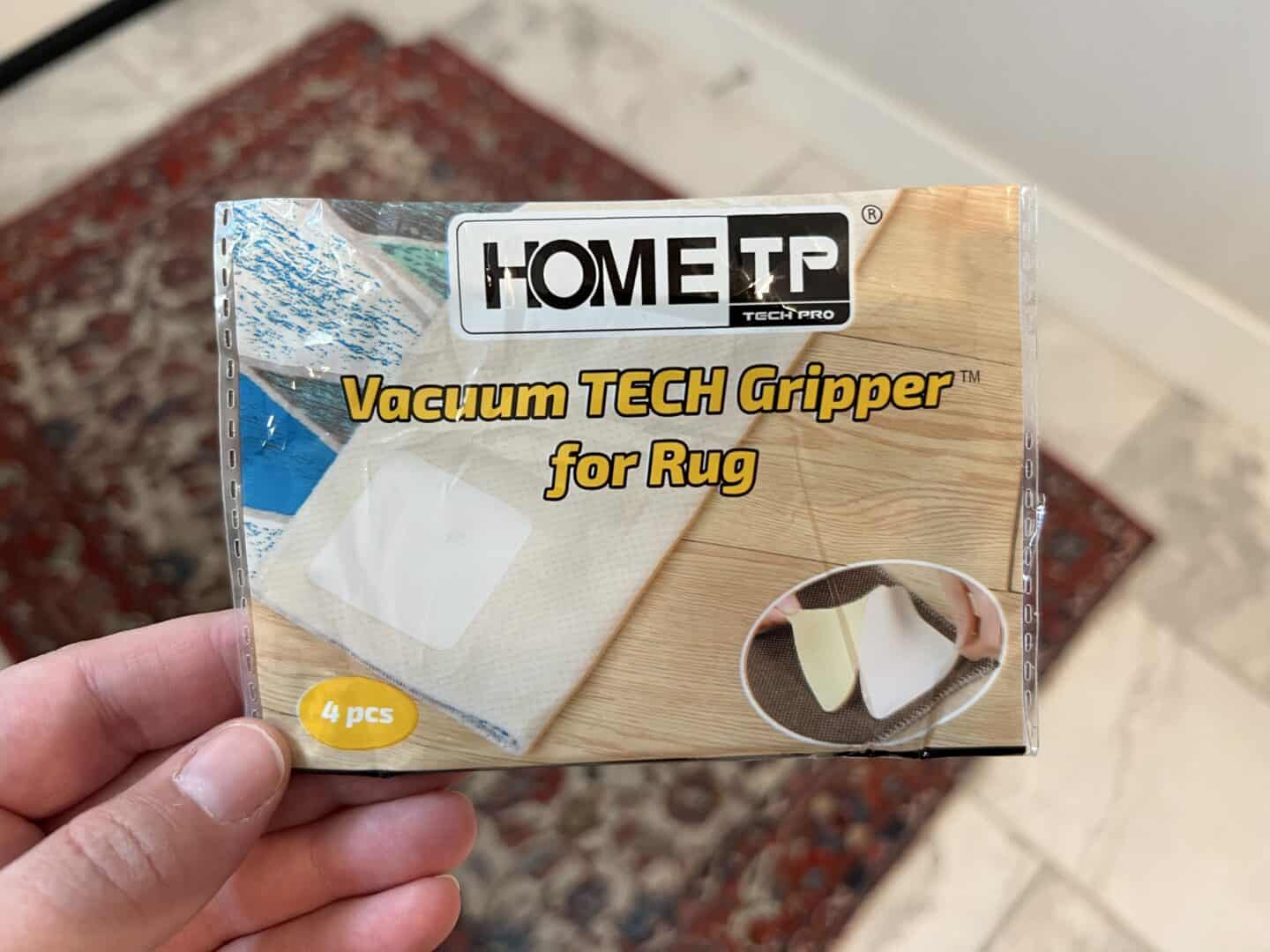 We've all been there. You're just walking in to the room with your arms full of bags and woosh! The rug comes right out from under you (literally) and you go flying.
While most of our rugs have full rug pads underneath or furniture anchoring them in place, there is one rug by the door that is not only a massive hazard for us, but has also become my puppies favorite chew toy. Not okay.
This sent me on the hunt for the best rug grippper that would hold the rug in place, keep the dog from flinging it around, and also make it easier to vaccuum.
I found the holy grail of rug gripper pads. They are affordable, easy to use, hold the rug in place, but also don't damage the rug or the flooring underneath. Talk about checking all the boxes.
Let's take a look at a quick video I made for Instagram showing the super fast installation of these rug grippers:
View this post on Instagram
This little pack comes in a pack of 4 which is perfect for most rugs. If you have a really really large rug, you may want to consider two packs and stick one in the middle of each side, too.
I honestly wish I had found these sooner, because I could've saved a lot of money on rug pads that bunched up and didn't work or the super expensive non-slip rug sets that get eaten up by the vaccuum.
Now, I can buy super affordable rugs, too, and hold them in place.
The rug I show in the video is a family heirloom rug that has been in the family for a couple generations. It needs to be repaired, because my puppy got a huge chunk one day, but I hear there are rug specialists who can do that? If you're in California and repair Persian rugs – send me an email!!
*****
I love easy life hacks like this. Simple, fast, easy, affordable, and really works.
Have you tried rug gripper stickers like this? Tell me what you think.
Come back soon to see the Dyson cordless vacuum dupe I found that is rocking my world (at 1/3 of the price!).
Looking for the perfect rug? I've shared so many good ones on the blog. Here are a few of the posts:
Have a fabulous day,
E