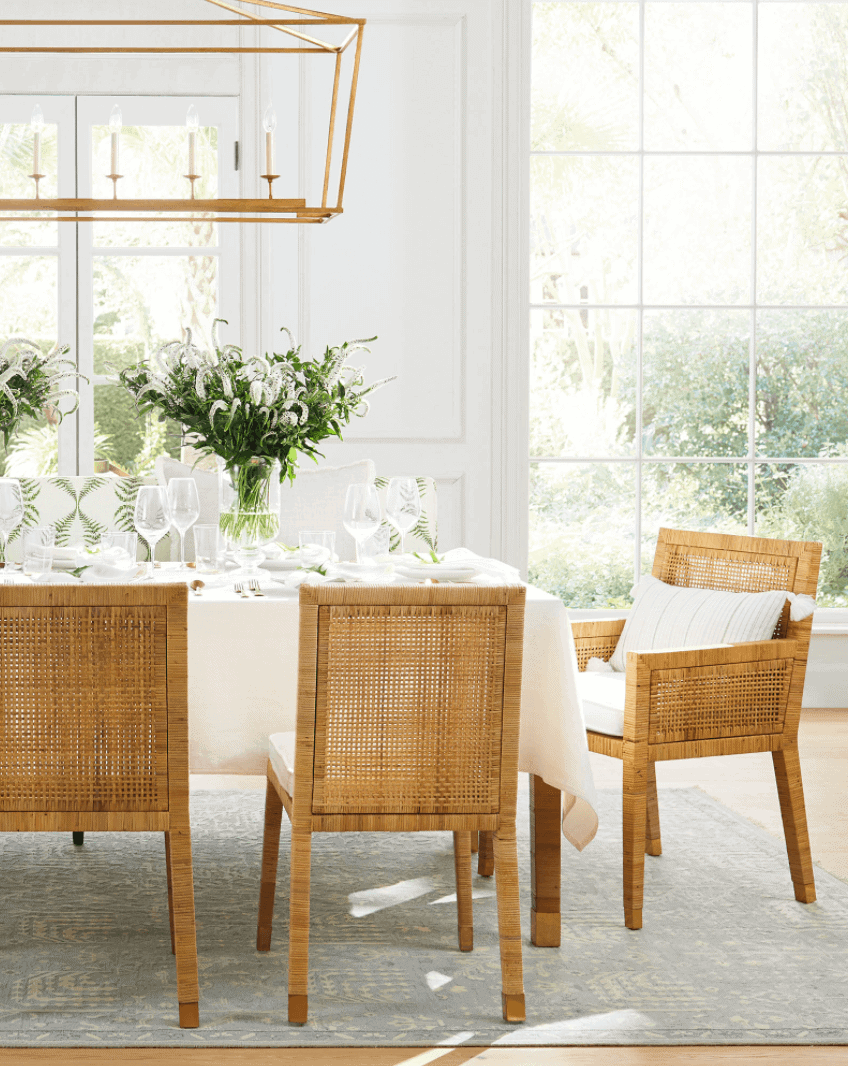 Well, y'all seem to love Serena & Lily as much as I do. When I shared the rattan platform bed dupe and the Bamileke coffee table dupe here and on Instagram, so many of you messaged me to tell me that you've been looking for those.
So, I'm back today with a much awaited Serena & Lily dupe for the Balboa Armchair. After all, how could you not love the coastal chic appeal of these streamlined rattan chairs? The padded seat is removable and replaceable which will maximize comfort and longevity.
Without further ado, let's check out the dupe for this gorgeous chair – but first, let's take a peek at the original. Also, know that affiliate links are used below, which means that at no cost to you, I may receive a commission if you make a purchase through my links.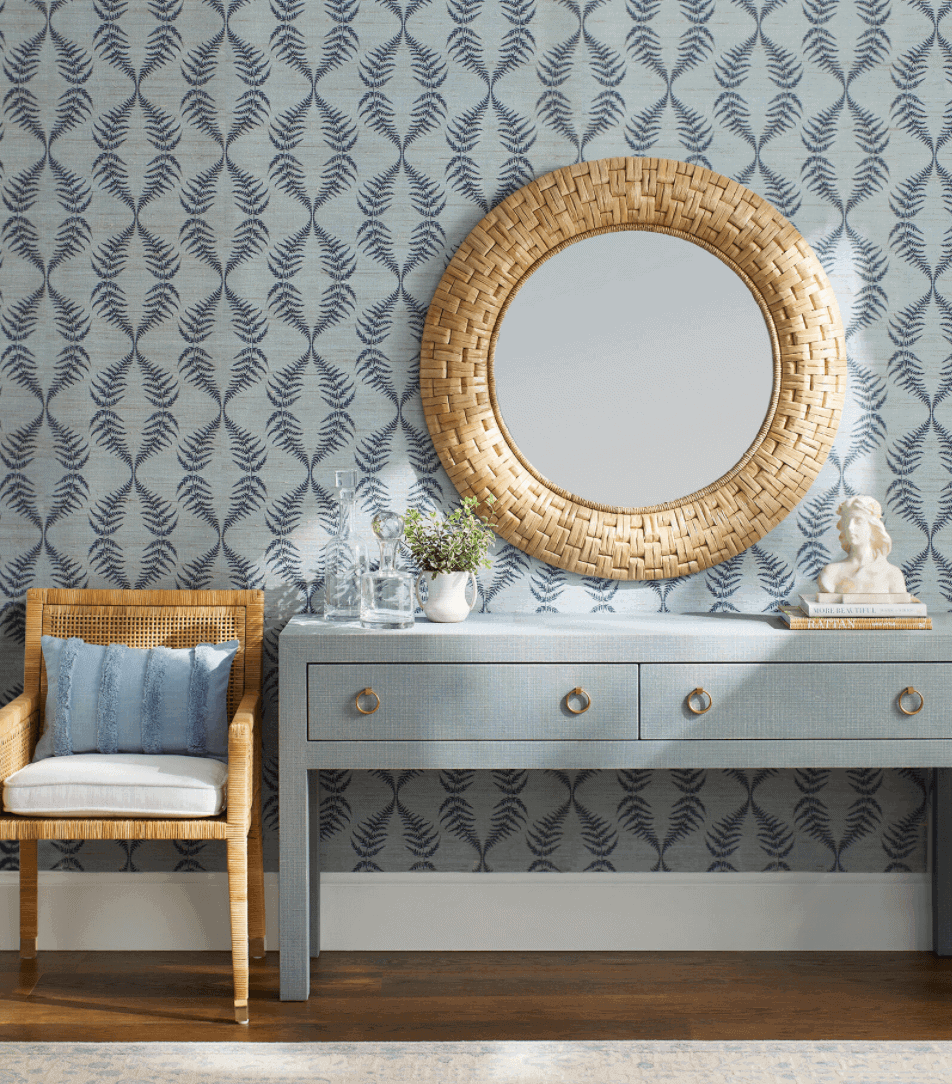 Look at this beauty. Warm, style, comfort, all in one perfectly proportioned chair.
But, with a price tag of $798 each – it is not in the wheelhouse for many of us (including me.)
So, can you get this same style for much less? Yes. Yes you can.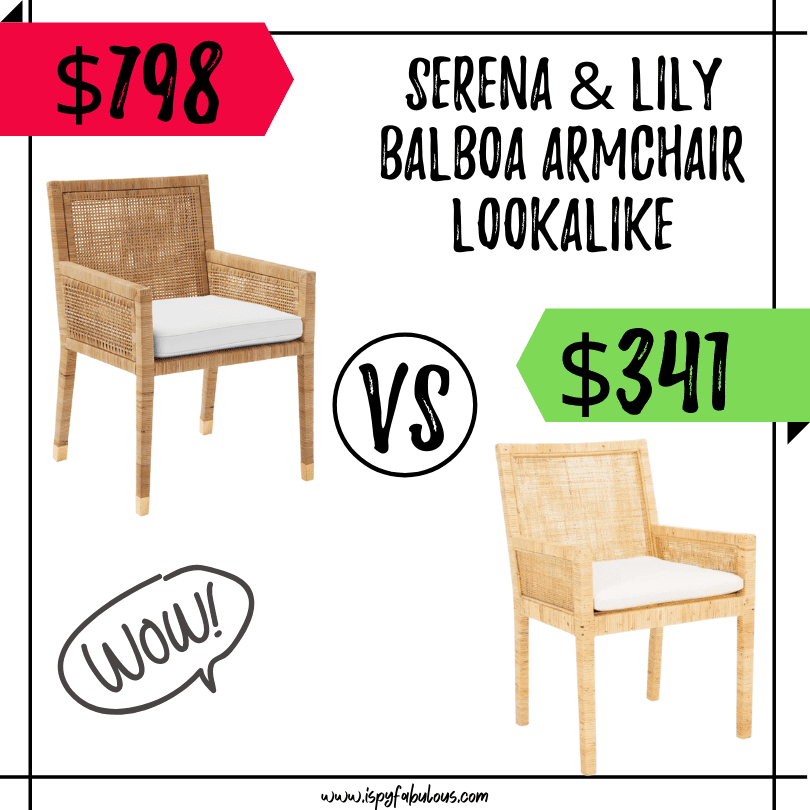 Bam! Wow! Here she is!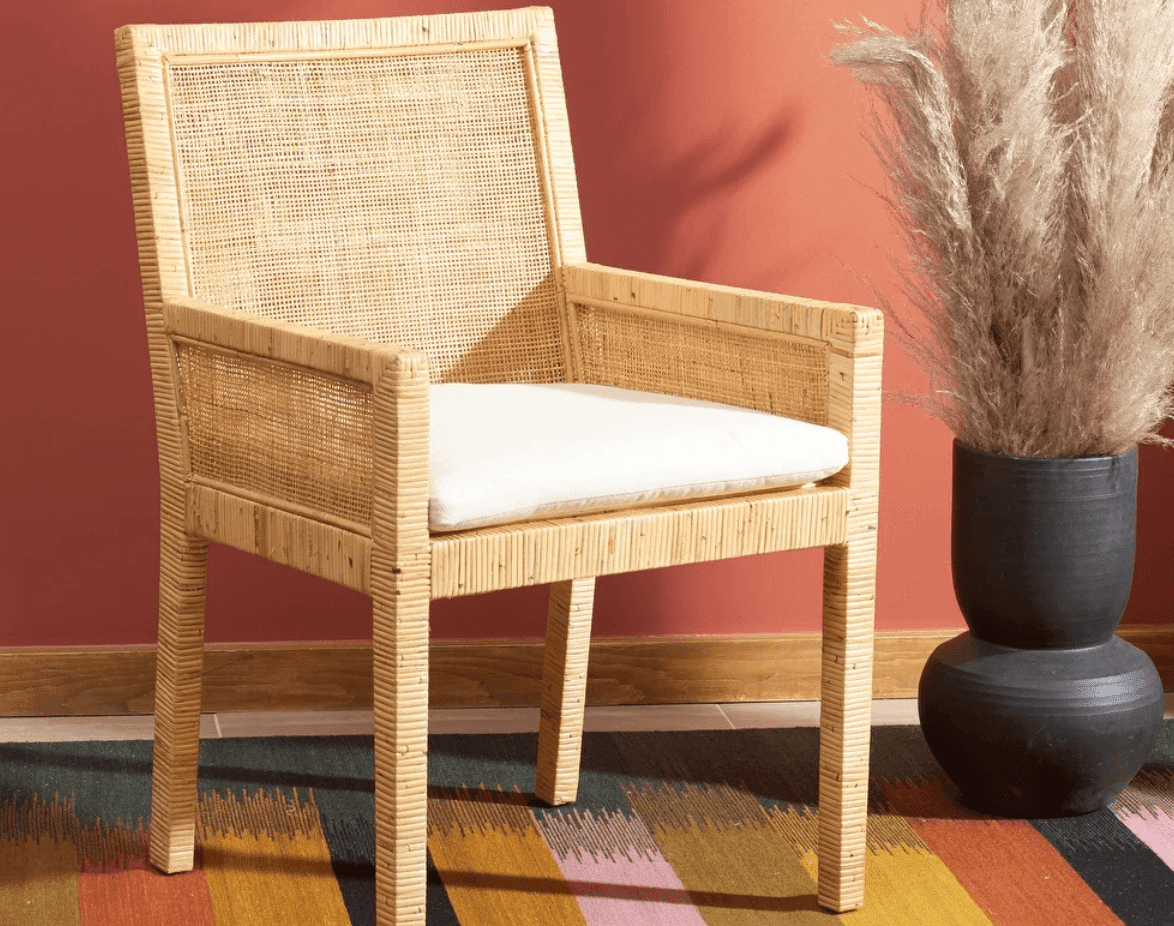 Stunning with such similarities! Available in two colors: the natural (above) and the gray (below). Such incredible neutral pieces that would play well with so many styles and last for many years.
This one is currently on sale for $341, normally $359. That means you can get two chairs for less than the price of one Serena & Lily chair.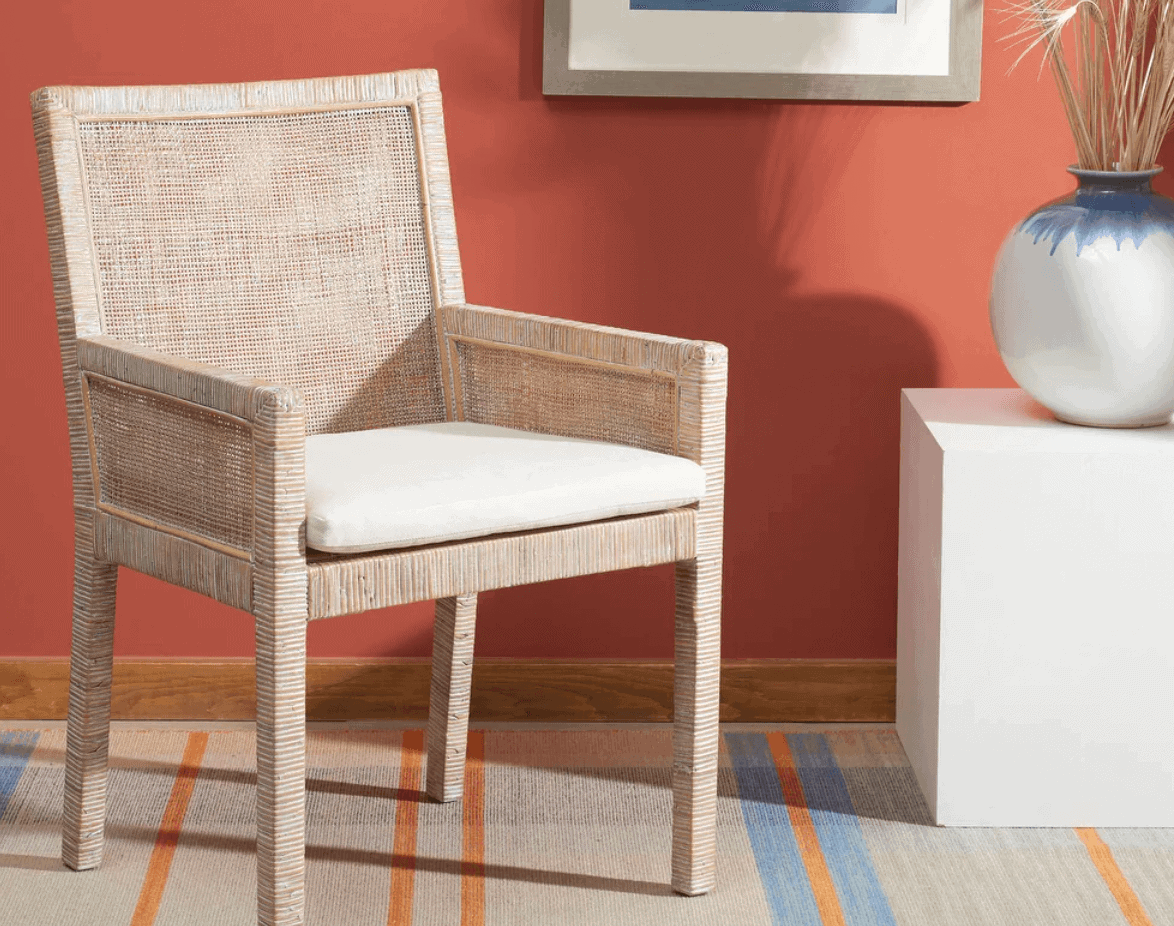 Absolutely incredible. You really can get the look for less.
******
More Serena & Lily Decor Dupes:
I love S&L. I've scored a number of great dupes, but I also love the originals. Do what works for your style and budget. Here are some more posts you may like:
Have a fabulous day,
E