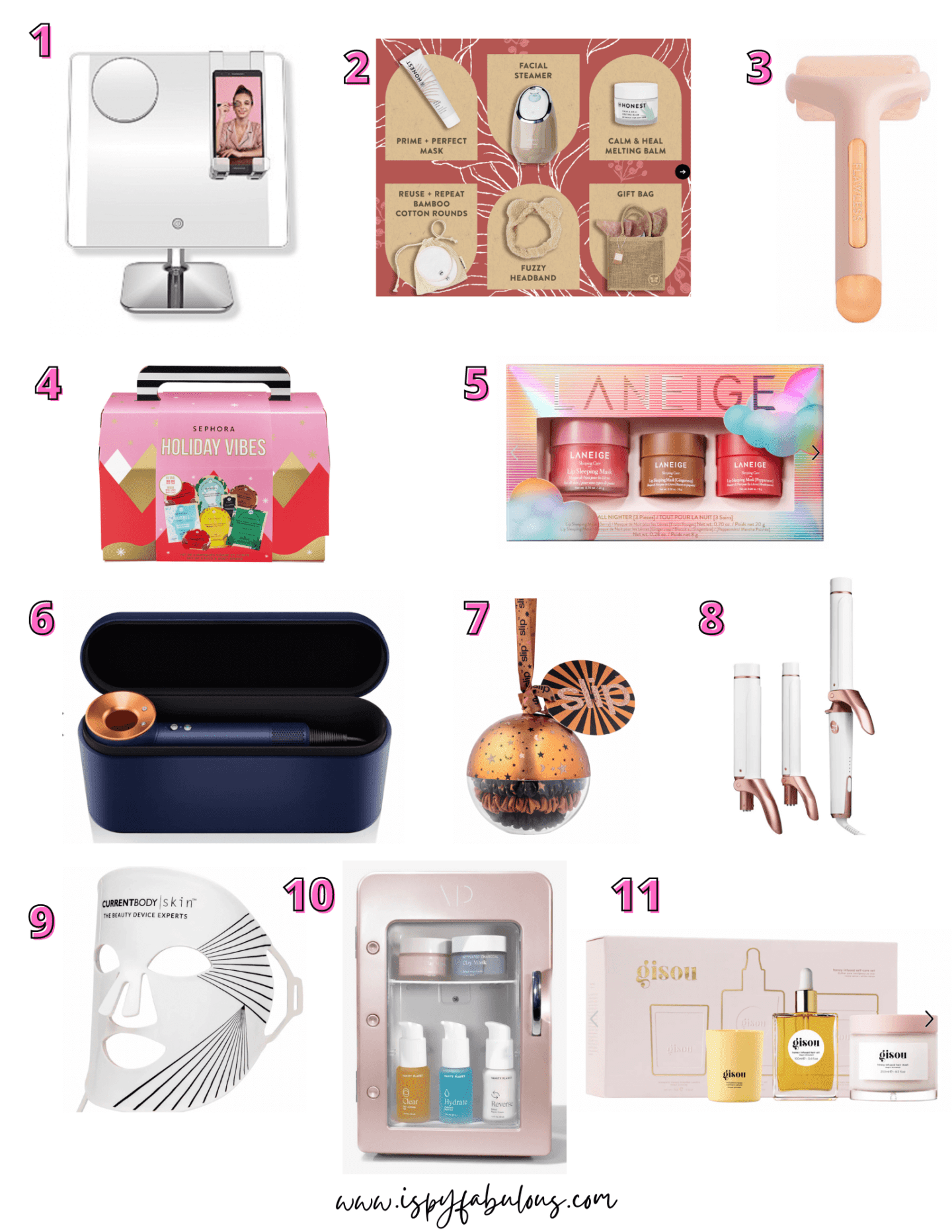 It's no secret that I love trying all the beauty products I can. One of the best parts of starting this blog is sharing that obsession with all of you. So, in honor of the beauty roots of this blog, I am sharing a beauty lover's gift guide packed with my most favorite items right now.
Are you ready to go shopping? No judgement if that gift is for yourself.
And, you should know that while I have and love all of these products, these are affiliate links, which means that at no cost to you, I may receive a commission if you purchase through my links. Off we go!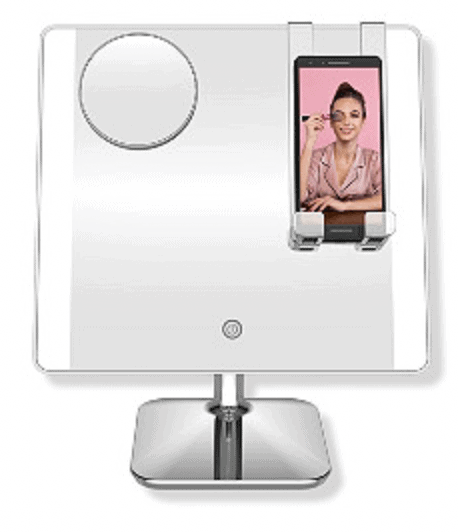 Obsessed with this genius, feature-packed makeup mirror. This is so good, friends. I'm sending the more affordable version (under $30!!) to some of my teen nieces for Christmas.
The beauty of this mirror is that you have incredible lighting, a magnetic magnifying lens that you can move around, and a hook for your phone so you can watch that makeup tutorial while you're doing your makeup. Or, use it how I do, to talk with your friends via speakerphone. After all, us busy mamas gotta multi-task. Grab it for $99.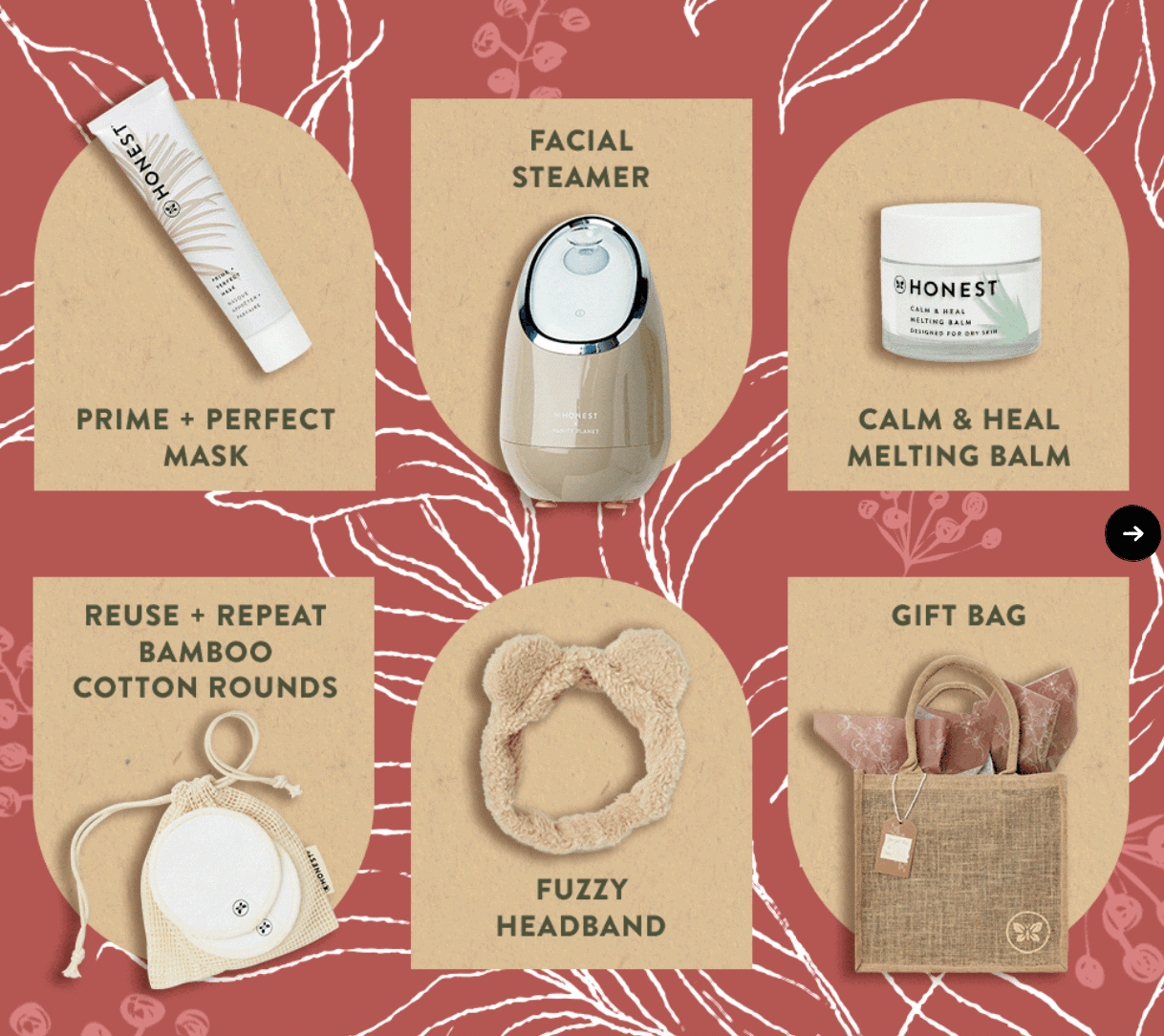 I love Honest Beauty and have been using them for years. Their collaboration with Vanity Planet for their limited addition facial steamer is so good. This incredible gift set includes the steamer, their fuzzy headband, a great face mask, their melting balm face mask, reusable bamboo cotton rounds, and a gorgeous reusable jute gift bag.
I seriously love all of these things!!!!! All of this for just $129.99!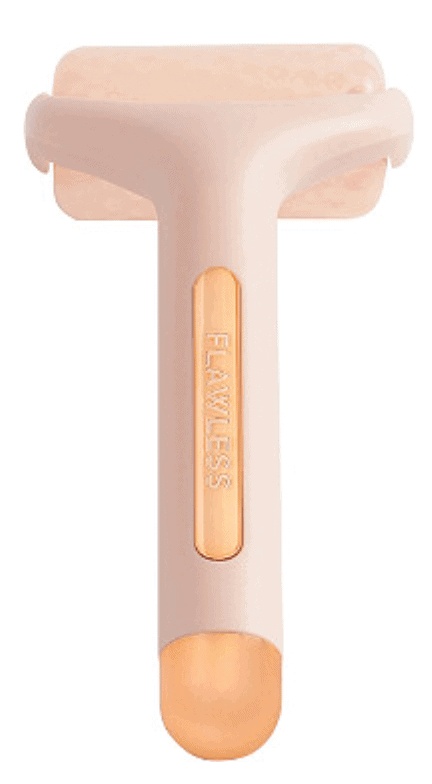 I love this ice roller so much, I wrote a whole post on why it's incredible for your face. You won't believe the price of this one, too. It's chic, works great, and won't break the bank. The perfect gift. Gift it with a facial oil and it's the perfect set.
If you have inflammation in your skin, allergies, headaches, eye issues, undereye circles, or just want a super refreshed complexion – ice therapy is going to be your new best friend. Gift it to your friends who will appreciate that sort of thing.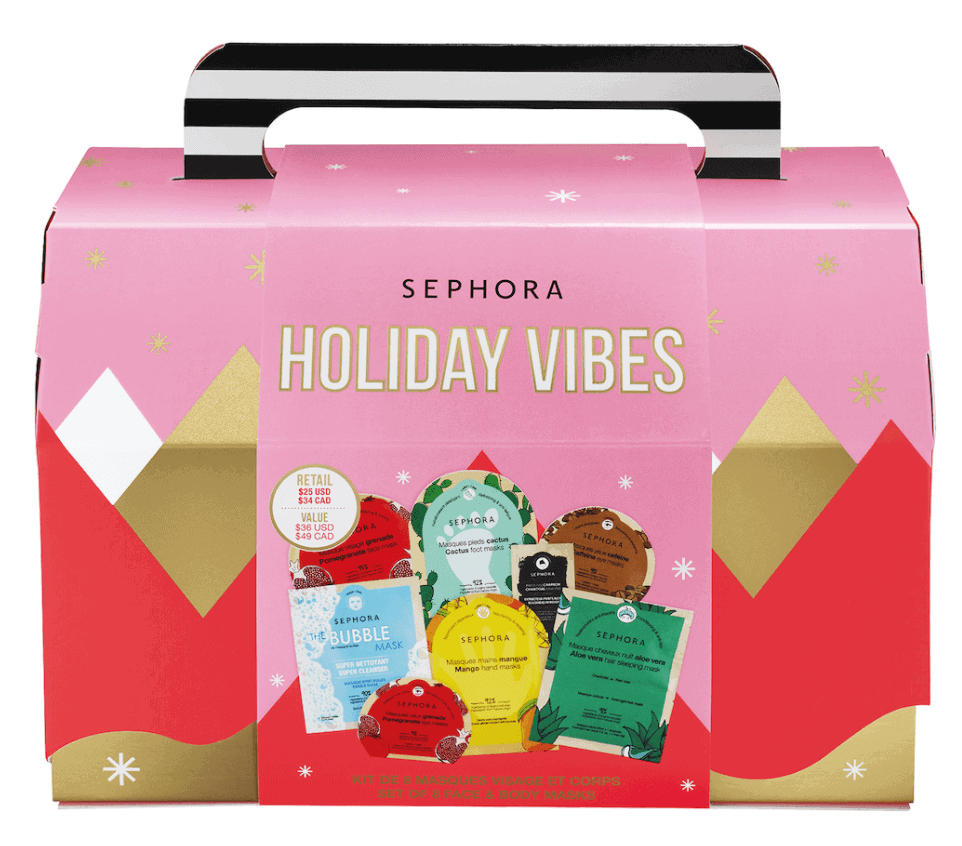 The Sephora holiday gift sets are always a fave. I love picking up a few to update my stash of skin care supplies. This mask set is a great deal. $25 for face and body masks that will address any skin concern you could possibly have.
And, they come in a cute little gift box. I also love this lip gloss set with 5 lip gloss and plumper sets, three of them full size! Check it out here.
See my new post with the 16 must-have Sephora holiday gift sets, too!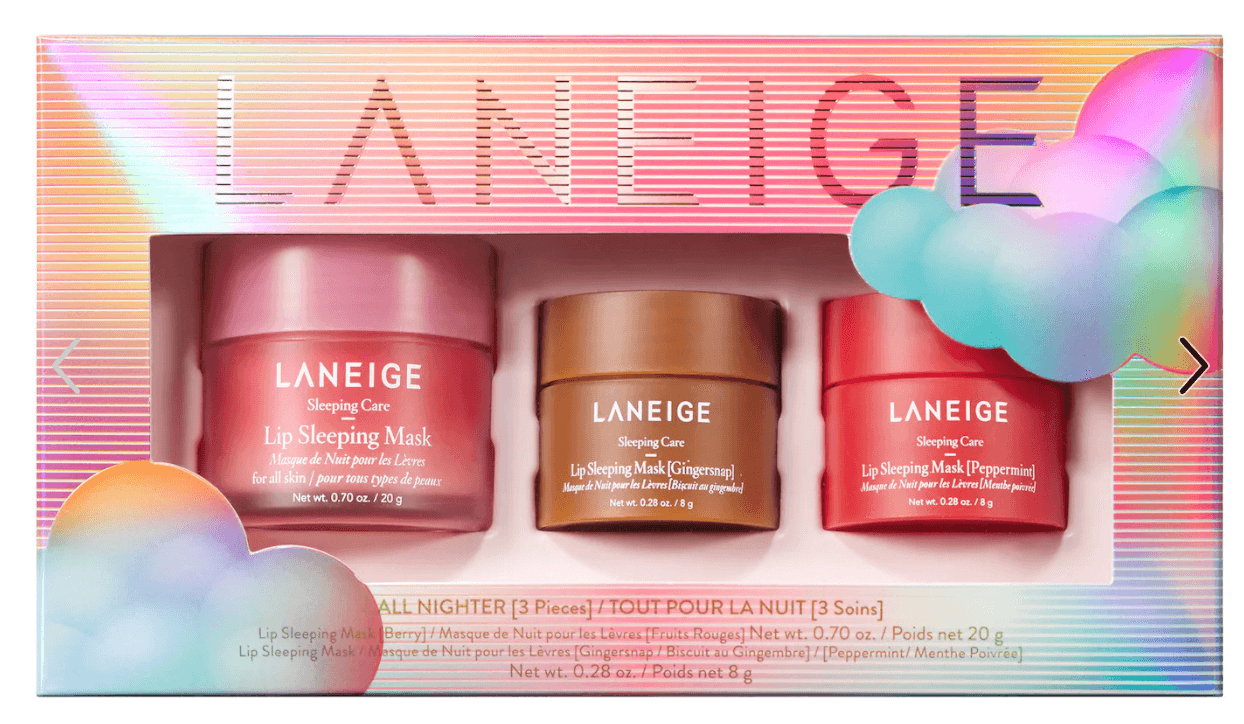 $30
What's better than one Lip Sleeping Mask? Three of course! The Laneige lip sleeping masks are THE BEST for the softest, most hydrated lips of your life. If you're tired of cracked, dry lips, constantly looking for chap stick, or just want fuller, plumping looking lips – you'll love these sleeping lip masks. This set comes with three delicious smelling holiday flavors, Berry, Gingersnap and Peppermint.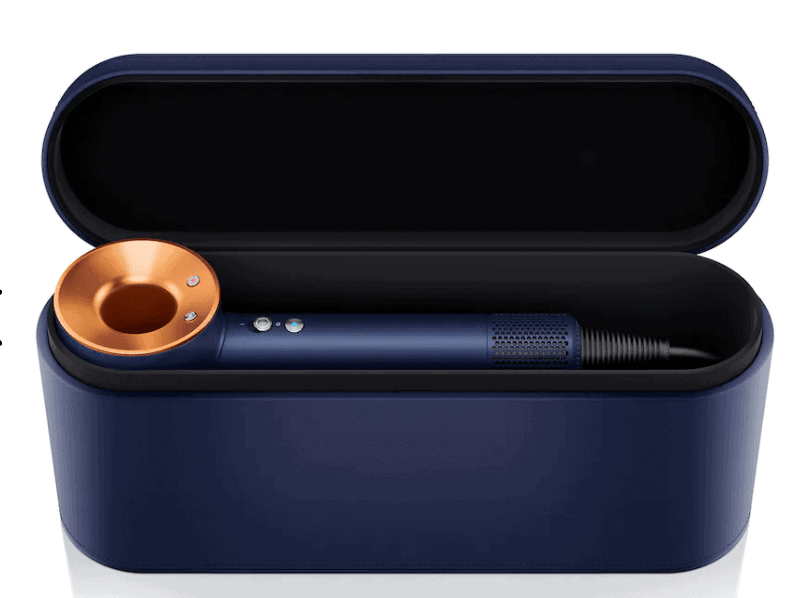 This is a luxury gift, to be sure, but the limited edition set is absolutely stunning. Dyson made the hair dryer attractive – and extremely efficient at drying. I actually wrote a detailed review of this hair dryer in this post. I share all the attachments it comes with, before and after photos, and who I think this hair dryer would be the perfect gift for – but also, it would be such a luxurious gift for anyone this Christmas.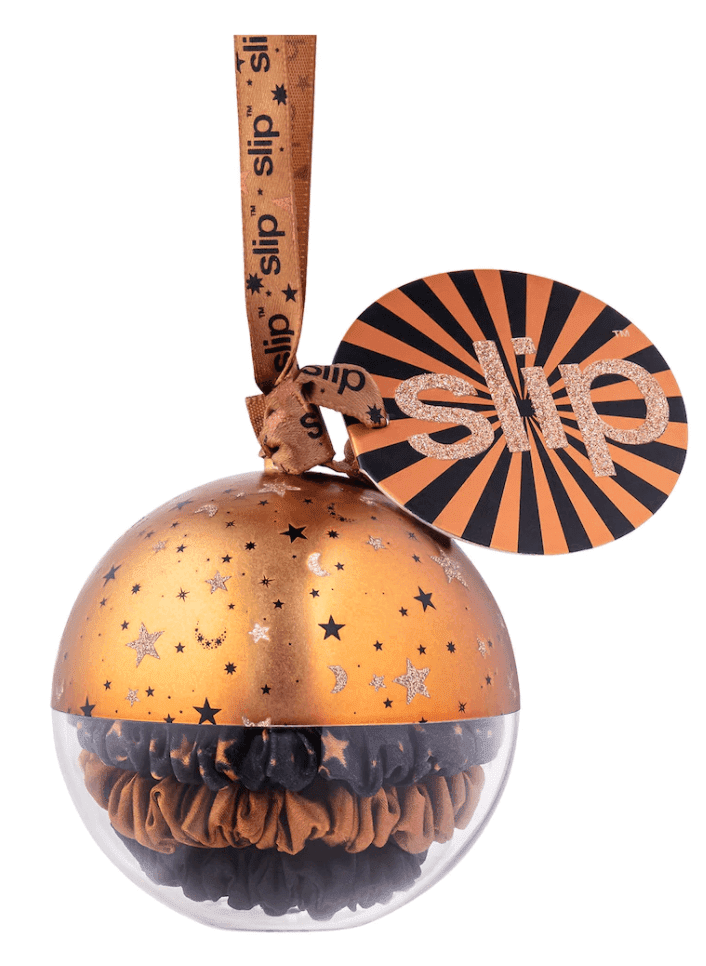 I got these last Christmas in my stocking and use them every day. They have completely replaced my regular hair ties, because they are so much more gentle on your hair. I love them so much. I have them in several sizes now, but these skinny ones are my favorite, because they are great for all day. Only $22 for this set and they last a long time.
I have the single-pass and use it almost every day. Best curling iron I've ever had in my whole life. I wish I had gotten this one, though, so I could get the interchangeable barrels. Such a great idea to make a base and then interchangeable barrels for all the types of curls and waves you want to make. This set is a great starting point for anyone who loves to style their hair. It's a luxury gift, but you could always get a smaller set to start. Anything by T3 would be a great gift.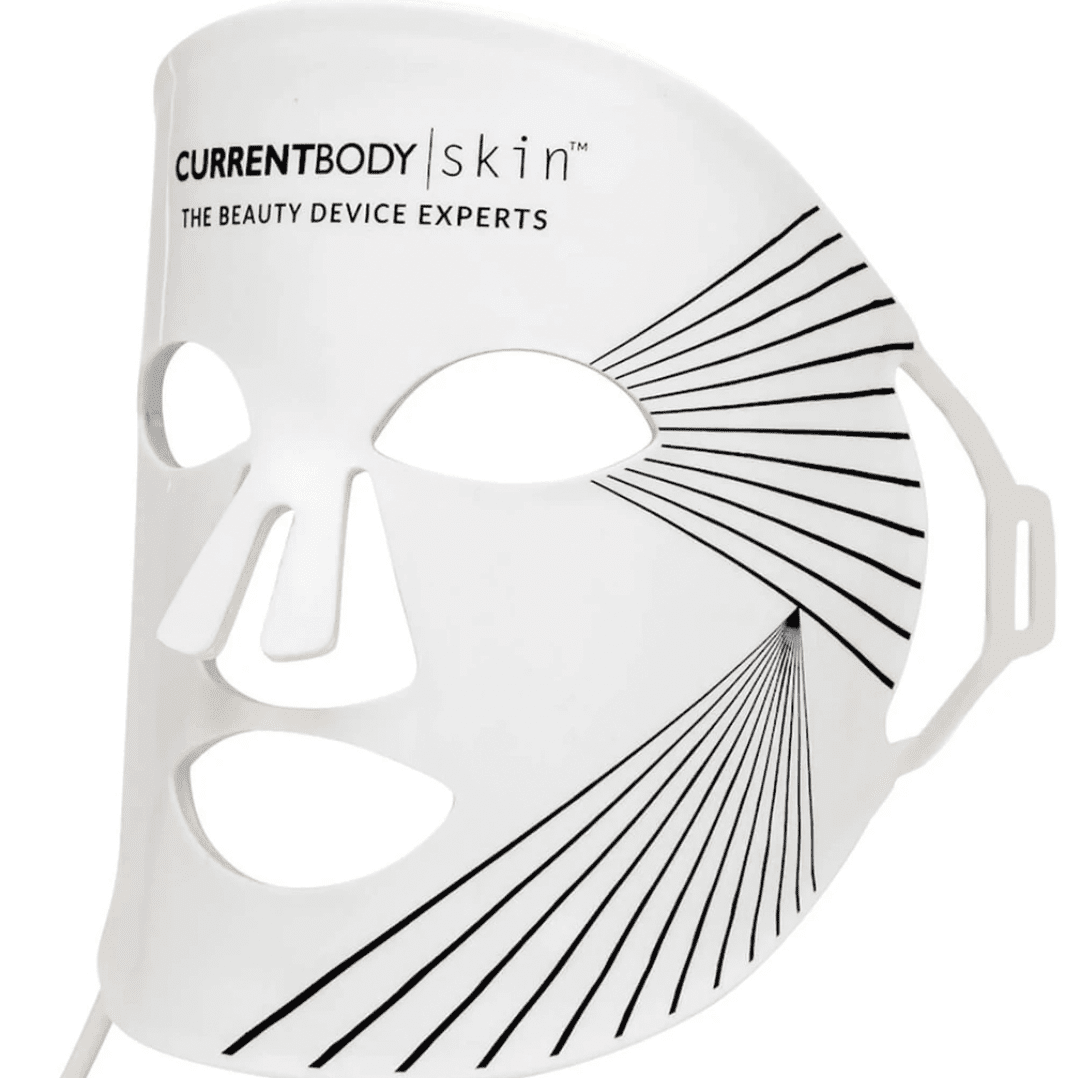 I recently wrote a review of this incredible red light therapy mask. I even included pictures of myself in it, where I look like an extra from the movie Halloween (read it here). It's hysterical – but so worth it. I notice a difference when I use it regularly (a few times a week for 15 minutes). If you know someone who is thinking about or loves in-office treatments like facials, botox, and more, they will LOVE this gift!!!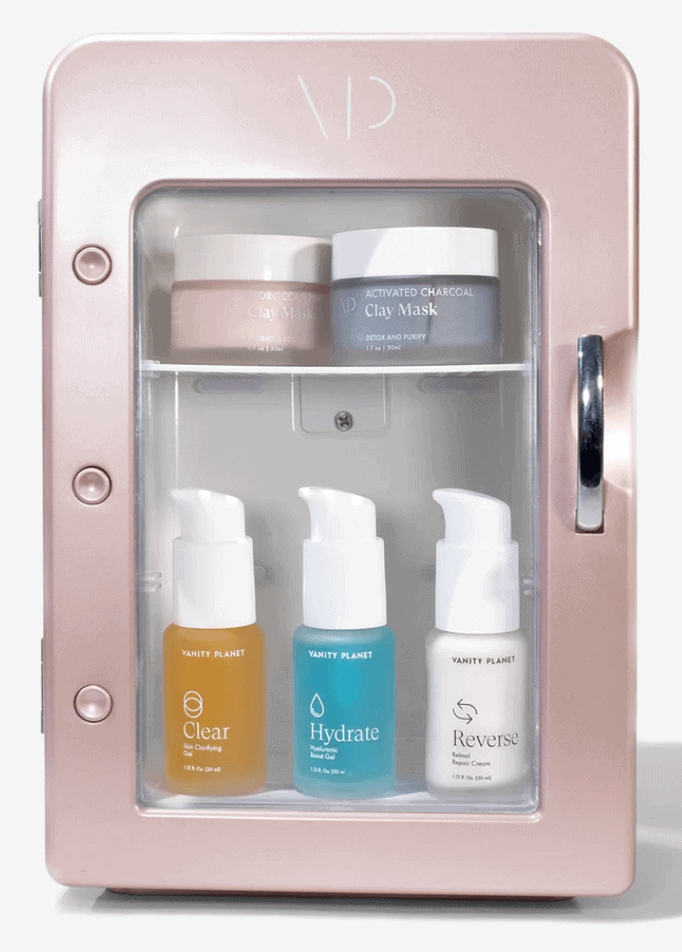 Absolutely love my Fria. Have had it over a year and it's still going strong. There are a lot of options for a skincare fridge and I share some more in this post, but since this is the one that I have and I love it – I'm recommending this one to you!
The rose gold color is really beautiful and makes it something you're happy to give up counter real estate for.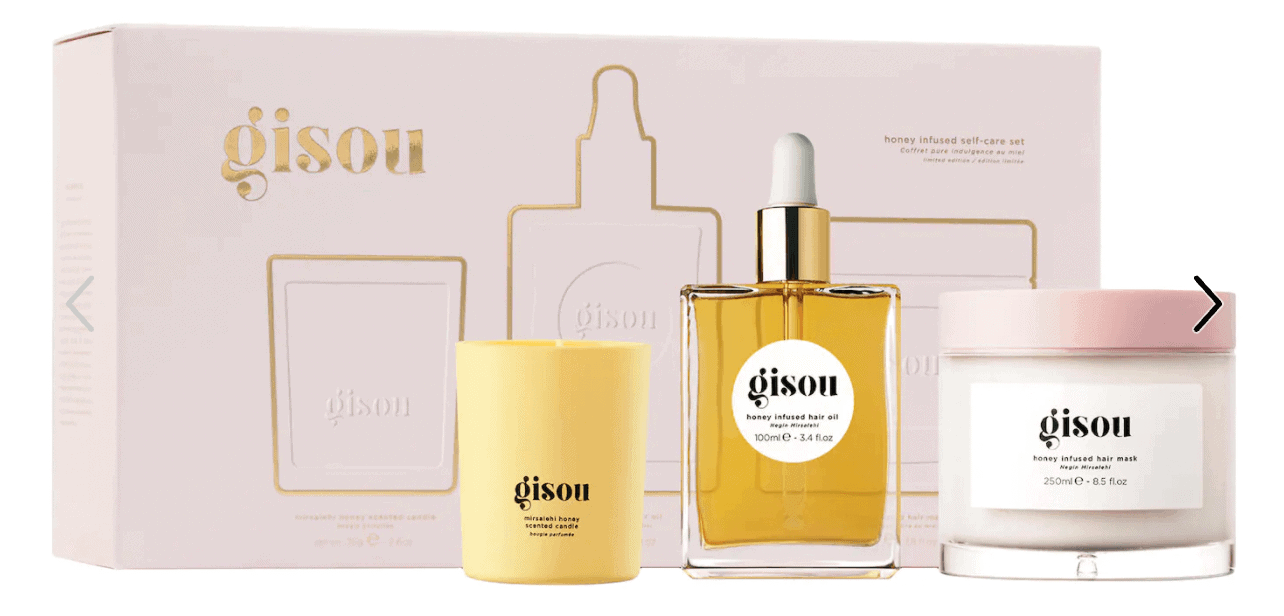 I've used a lot of hair masks over the years and this one is my favorite one of the moment. The combo of the honey infused hair oil and the honey infused hair mask is a delicious combo that really hydrates and softens my frizz-prone hair. Light the honey scented candle to set the mood. Read my full review of Gisou here.
*****
I am so obsessed with everything on this list. But, I will say that I had a hard time narrowing down which Sephora holiday gift set to include, so I think my. next gift guide will be a Sephora holiday set post!
Are you a beauty lover? Tell me which one of these items you'd love Santa to leave YOU under the tree!
Have a fabulous day,
E