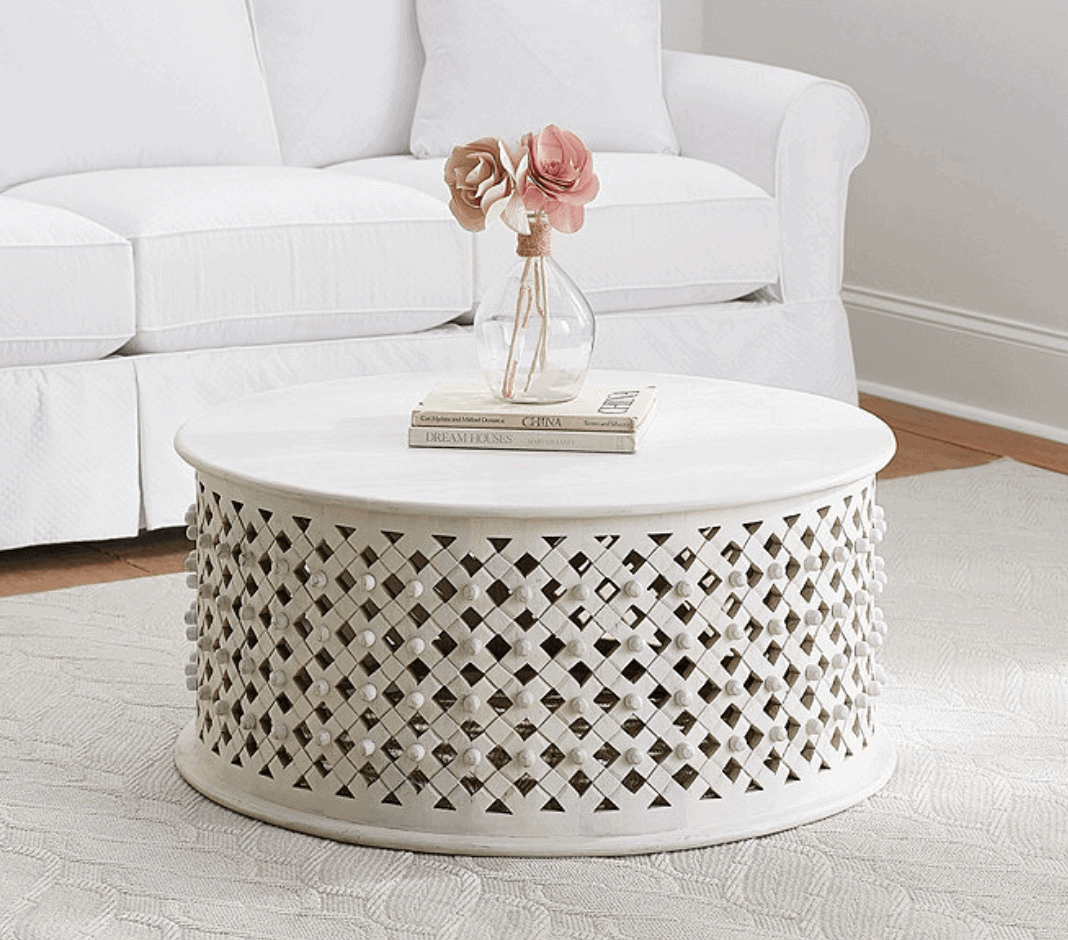 Happy Fab Deal day! It's always a good day when we can score the look we love for less. Y'all go as crazy for the Serena & Lily deals as I do.
After all, Serena & Lily is really leading the way with their traditional, coastal decor that is both sophisticated and relaxed. If you've ever wanted that cozy home that still looks perfectly pulled together – Serena & Lily is your jam!
Also, know that affiliate links are used below, which means at no cost to you, I may receive a commission if you purchase through my links! I only share brands I know and trust.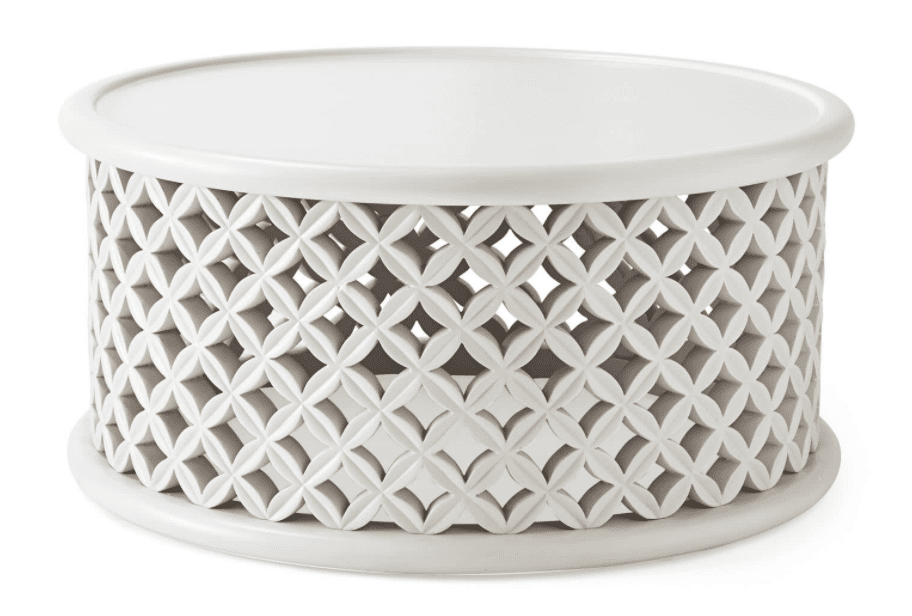 The S&L version comes in two colors, white and brown, and is sized at 36 inches in diameter. It's made of a handcrafted, weather-friendly resin with wooden interior, so it can be used indoors and outdoors.
It's unique and gorgeous, useful and stylish. Priced at $1998, though, it becomes out of reach for many home decor enthusiasts. But, sometimes the heart just wants what it wants. If that's you, no judgemnet – here's the link to the S&L design.
Serena & Lily Bamileke Coffee Table Dupe: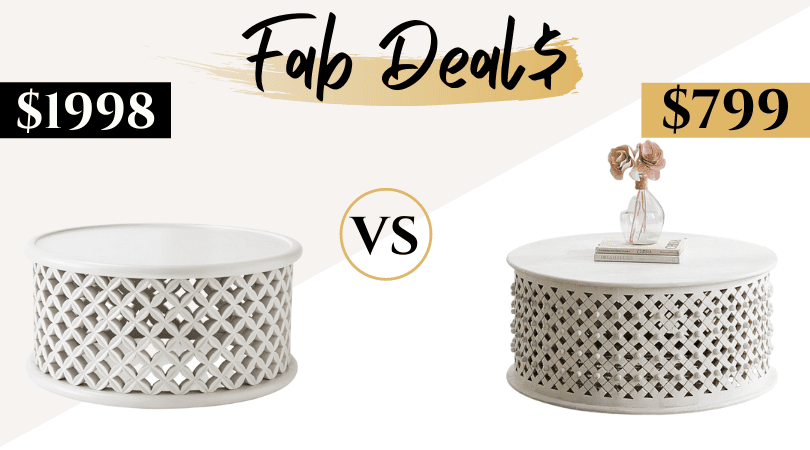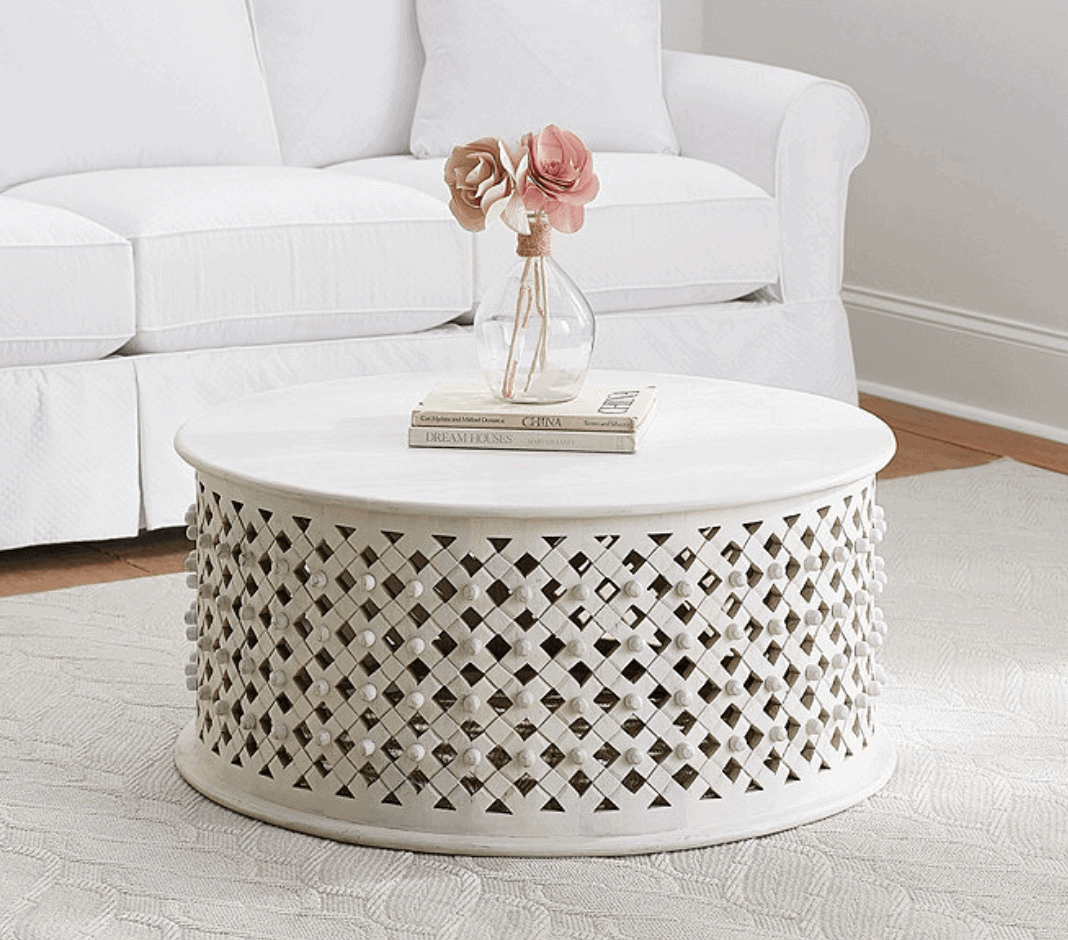 Until now. This Ballard Designs Bornova coffee table is made from hand-carved mango wood and also measures 36 inches in diameter.
Available in two colors, white and brown, and arrives fully assembled. I have purchased several things from BD over the years and have always been impressed with the quality and delivery. I've also recouped quite a bit of my investment on resale, as well, because people know and trust the quality of Ballard Designs.
You can snag this almost identical coffee table for less than half the price at $799!
*****
Wowza! It sure feels good to score a killer deal like this one. I had a hard time telling these apart!
More Home Decor Dupes:
Furnishing a home? You can't go wrong with any of these incredible home decor deals:
Have a fabulous day,
E