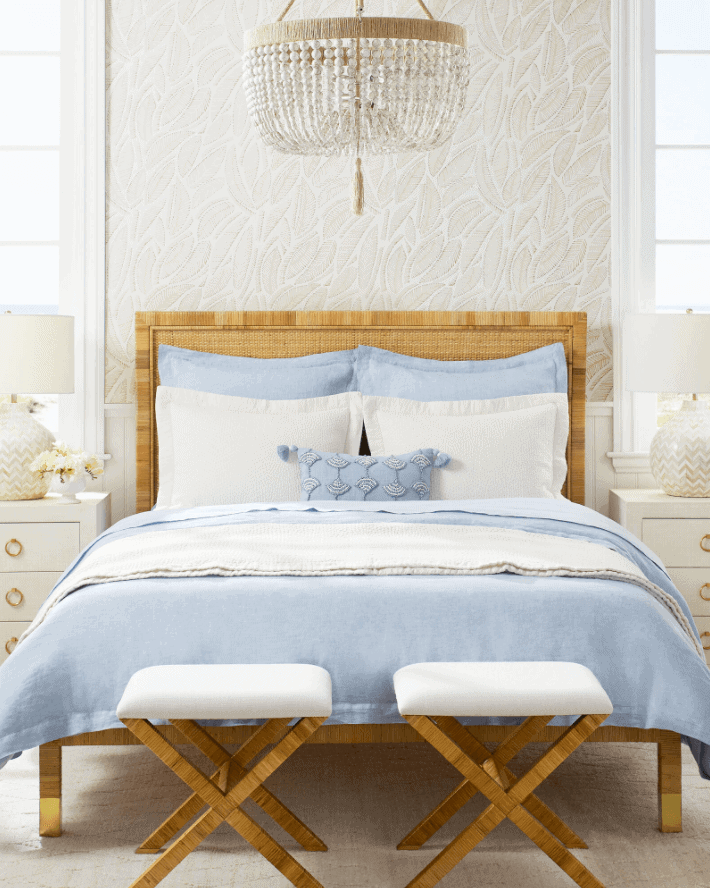 The epic Serena & Lily Balboa Rattan Bed is so good. Everything about Serena & Lily is coastal chic at its absolute best. They have perfected the art of refined style that isn't fussy.
Their rattan collection is incredible and wouldn't be complete without their beloved rattan platform beds, the Balboa and Harbour Rattan. Both are just so, so good.
Of course, you may love the style and not have the budget for a bed that is $3298 for a king.
That's okay, you can score the look for less with these 3 lookalikes that you won't believe will save you money.
Also, know that there are affiliate links used in this post, so even though these tips are saving you money, I may receive a small commission at no cost to you if you make a purchase through my links. Thank you!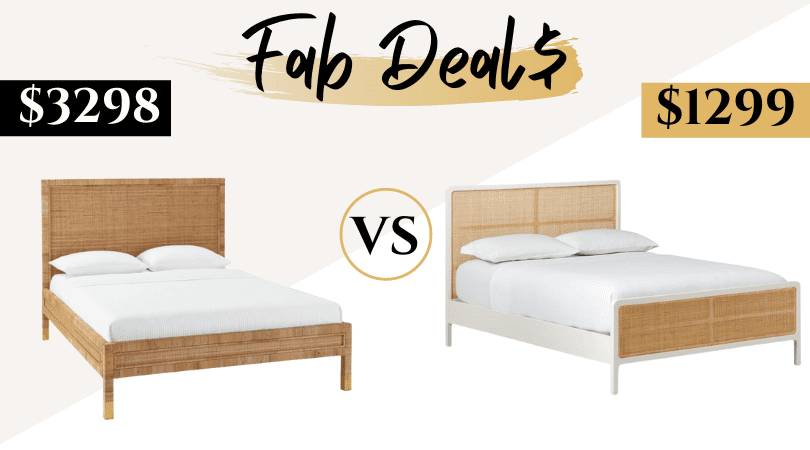 Huge fan of West Elm. This version of the rattan platform bed is elevated with their use of a trim – in either white or black. The black gives such incredible contrast, while the white keeps things everything fresh and bright.
Their quality is top notch, so it's a steal at $1299 for a king and less for smaller sizes.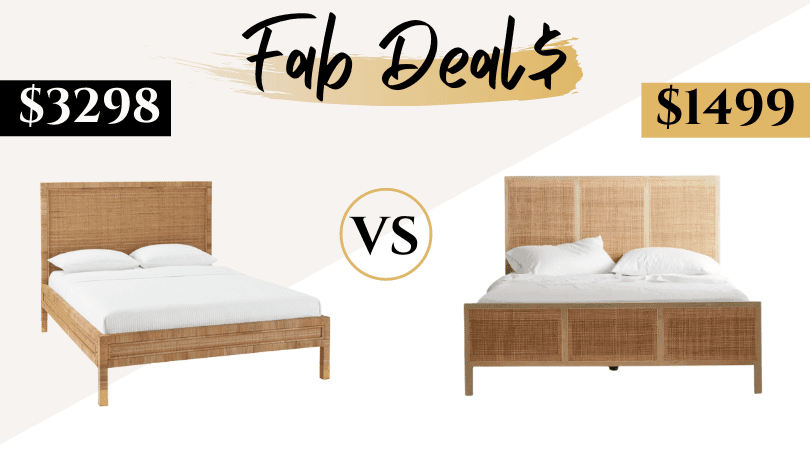 I love the unique vibe of Urban Outfitters. Once upon a time, I had quite a bit of their collection in my apartment during my single days and everyone who visited always asked me where I got them. Their rattan platform bed is very cool, with a similar vibe to the Serena & Lily version -but UO is nobody's dupe. Just like their arched cabinet in this post, which is similar in shape to the Anthropologie Fern Cabinet, they take what is trending and make it their own.
At $1499 for a king, you'll still save $2000 without sacrificing quality or style.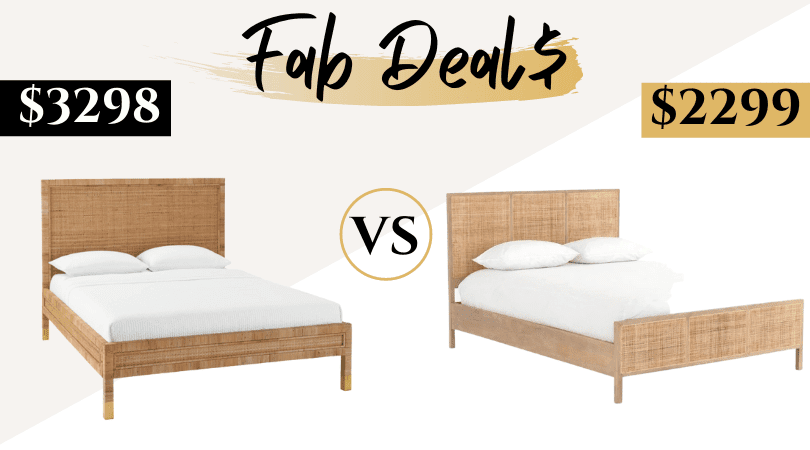 Stunning! I absolutely love Lulu & Georgia and this bed is no exception. You still save a thousand dollars, maybe more if you catch it on sale, and it has the same high style and cool, coastal feel.
If you are a fan of Lulu & Georgia, don't miss this incredible dupe of one of their bestselling Moroccan style rugs.
Put that rug with this bed and…. *swoon*. That's love at first sight, friends.
It's a bit more of an investment at $2299, but that still saves you over $1000.
****
Hope you love these fun lookalikes for the infamous Serena & Lily rattan platform bed. Sometimes a lookalike is just what you needed. Other times, it solidifies that you really want the original. Either way, it's always great to have options.
If you're looking for more S&L deals, don't miss these posts:
Have a fabulous day,
E