The cat's out of the bag (or should I say dog?) – but we're getting another puppy! We are super excited to have an adorable little puppy running around, as well as to have a furry friend for our older dog, Zoey. She had an older sister until a few years ago, so we know she will love having a buddy.
Picking a puppy is not easy! We decided to work with a local foster-based rescue organization and that has been both a positive and stressful experience. With a rescue, you never know what pup might come in or how likely you are to have a chance to adopt them. But, we found our perfect furry friend, so we couldn't be more thrilled. Here's a picture from the Hearts for Paws Instagram page of our new puppy!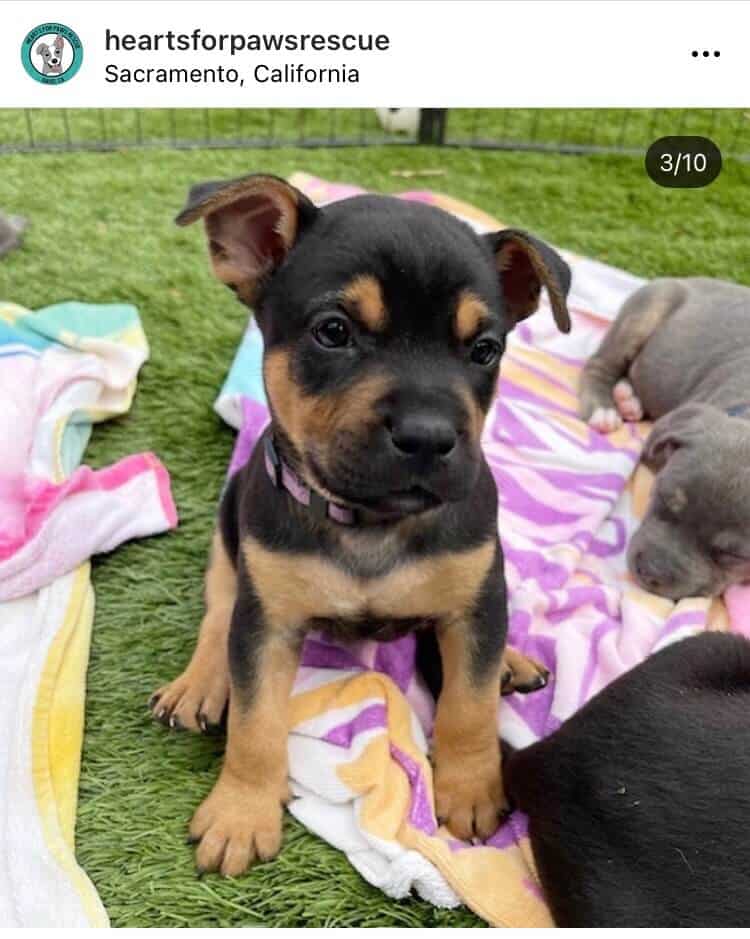 Naming a Black Dog:
So, that means we have a very important job to do. We have to pick a name! While I shared 230 dog names in this popular post, we want to go with something that really speaks to his personality and his coloring. He's sweet and calm, but definitely playful, and has the coolest coat. He almost looks like a little rottweiler, but as far as we know, he's some kind of cattle dog/pit mix.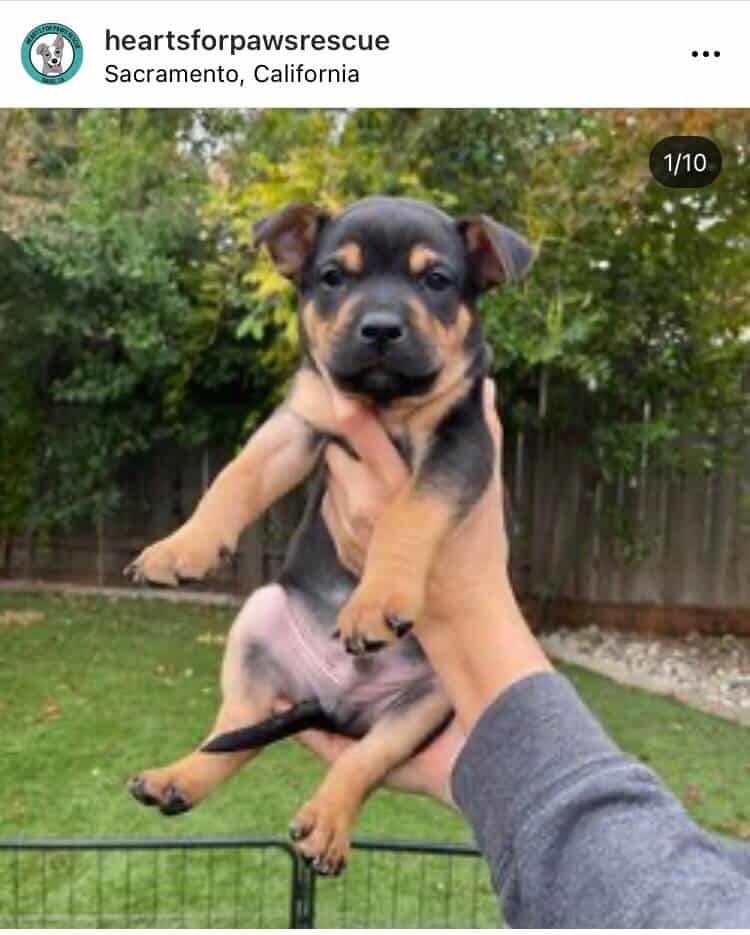 In honor of him joining our family, I decided to put together a post with the best black dog names I could find – for us and you to choose from! I'm a big fan of black dogs, FYI. After all, this is our black lab, Zoey: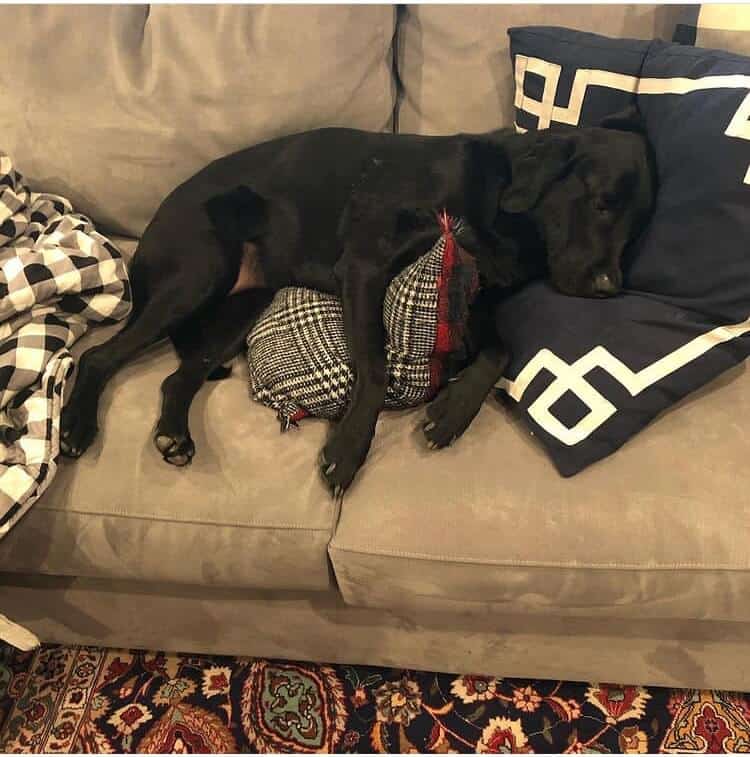 She has a tough life #spoiled.
Also, I whipped up a quick printable to help us keep track of our favorites. You're welcome to download one, too. Just click on the image below and it'll open in a new page to print. Will you make sure to come back and tell us which dog name YOU picked? We want to know!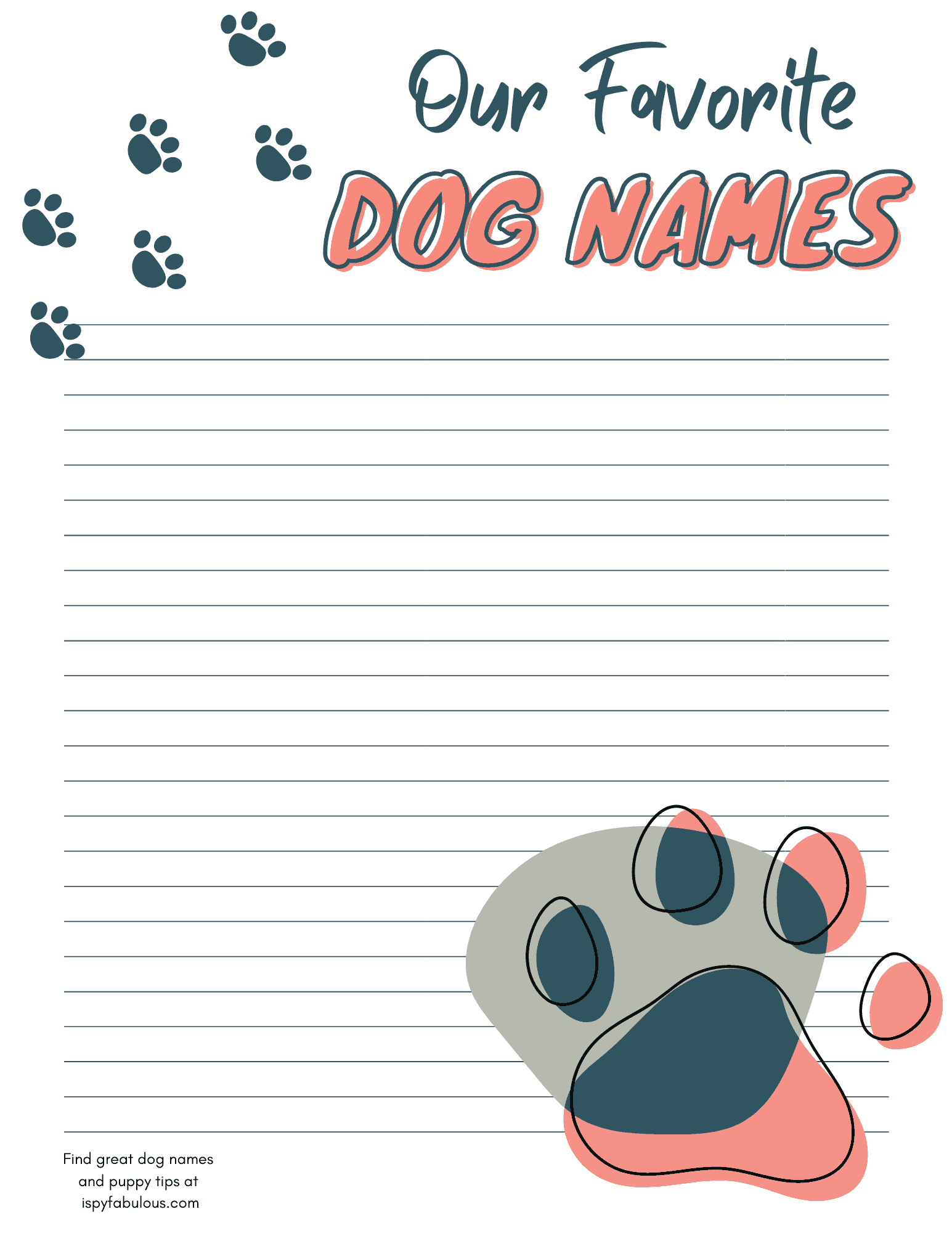 Best Black Dog Names A-D: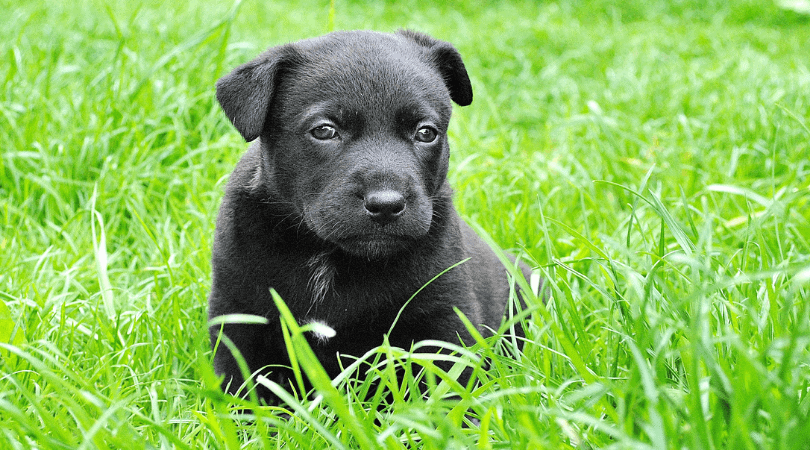 Ace
Arrow
Artemis (moon goddess)
Ash
Asher
Batman
Bear
Blackjack
Black Eyed Peas
Black Pearl
Black Widow
Blackberry
Blackout
Bolt
Brownie
Bullet
Carbon
Caviar
Charcoal
Cheetah
Chess
Chew-Barka
Cinder
Cocoa
Coffee
Comet
Coal
Coke
Damian
Danger
Deva (Hindu moon goddess)
Dice
Diesel
Domino
Best Black Dog Names E-L: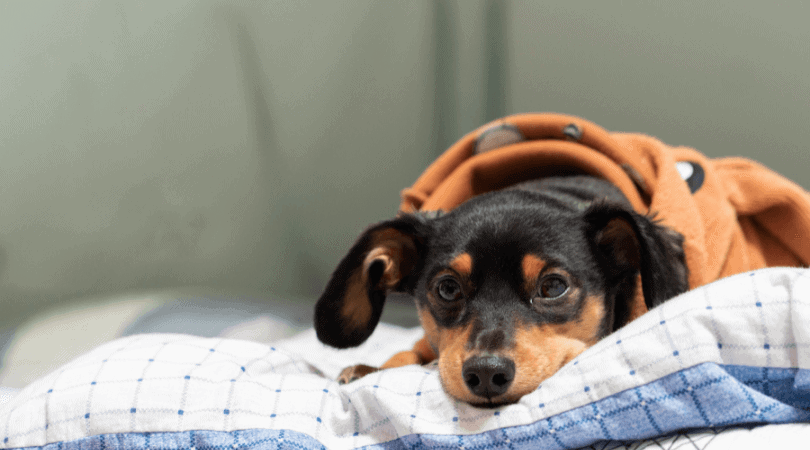 Ebony
Eclipse
Electra
Elvira
Ember
Espresso
Falcon
Flash
Fudge
Galazy
Godiva
Gothic
Gypsy
Graphite
Hunter
Ink
Inky
Jaguar
Jet
Kona
Kura (black in Japanese)
Licorice
Best Black Dog Names M-P: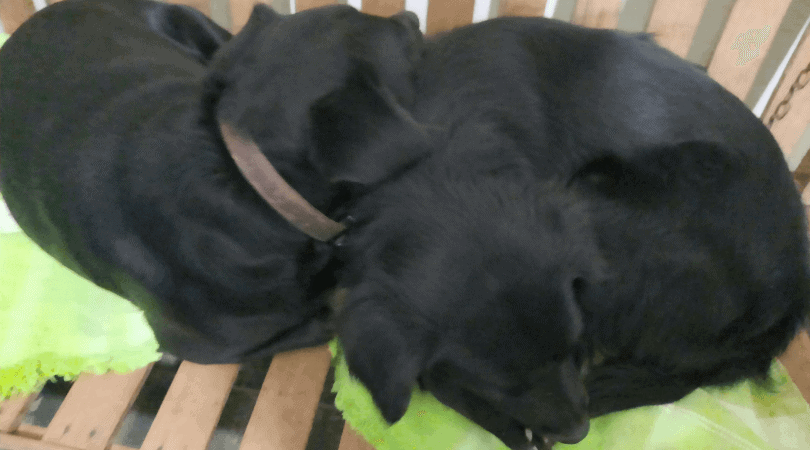 Magic
Meatball
Metallica
Midnight
Mickey
Mocha
Morticia
Nebula
Night
Nightshade
Ninja
Nightfall
Nisha (night in Sanskrit)
Nocturne
Noir
Onyx
Oreo
Panda
Panther
Pepper
Pepsi
Phantom
Best Black Dog Names R-Z: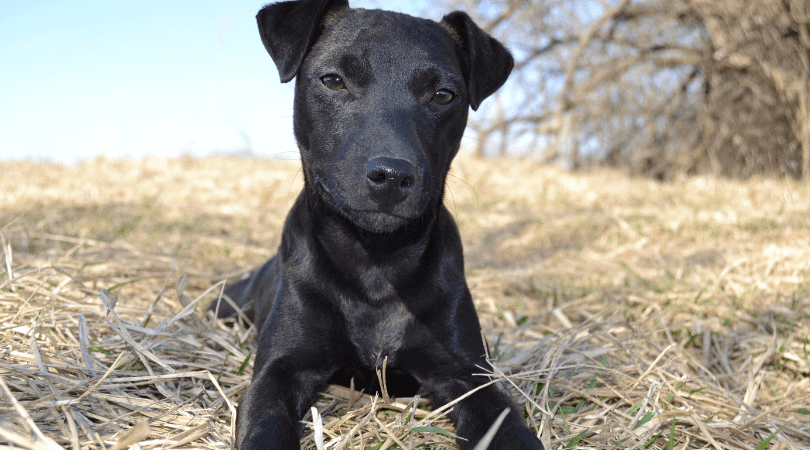 Rainy
Raven
Razor
Rebel
Sable
Salem
Shadow
Shady
Sky
Slate
Smokey
Soldier
Spade
Stallion
Stormy
Tank
Thunder
Tuxedo
Tux
Twilight
Velvet
Voodoo
Zaza
Zuma
4 Dog Naming Tips: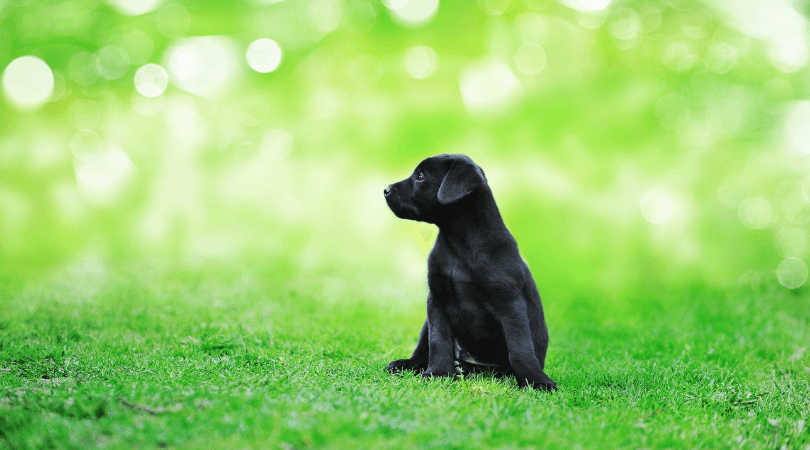 If you haven't named a dog before, here's a few tips to help you out!
1. Shorter is better – Some say that 3 syllables or less is idea for a dog. Of course, you're welcome to give them a nice long, distinguished name, like Lady Cerulean Larkspur Winslet, with the intent that you'll usually just call her Lady, but if you really did want to rattle off that whole name every time – expect training to be extra difficult for both of you.
2. Avoid family names – It's a cute idea to name your furbaby after your new niece, Bella, but it can cause some confusion. Dogs won't be able to distinguish when you're referring to them or not – and neither can small children.
3. Avoid commands – You don't want a dog name that is similar to a command you'll be using regularly or even a name that rhymes with a command such as Mo – which sounds like "no".
4. Have fun – This is your chance to get really creative! You can even pick a name that is funny and makes you smile (see this list) or is inspired by their coloring (see black dog names here).
5. Take some time – Oftentimes, your puppies unique personality, quirks and looks will inspire the perfect name.
Preparing For Y0ur New Puppy:
Getting a new puppy definitely has a learning curve – even if it's not your first time! We are stocking up on puppy essentials, since we got rid of a lot of them over the years.
Check out our favorite dog supplies in this post. And, if you're shopping for an animal lover, you'll love these 15 gifts for animal lovers.
I'm working on a post on our new puppy recommendations and I'll update this post with it soon. I know that this soft dog carrier will be on it – I love it and it's how we'll bring puppy home! Plus, this nice puppy exercise pen won't scratch the floors, isn't an eye-sore, and will be a great place for puppy to hang out (we don't use crates).
More Pet Name Posts:
Have a fabulous day,
E