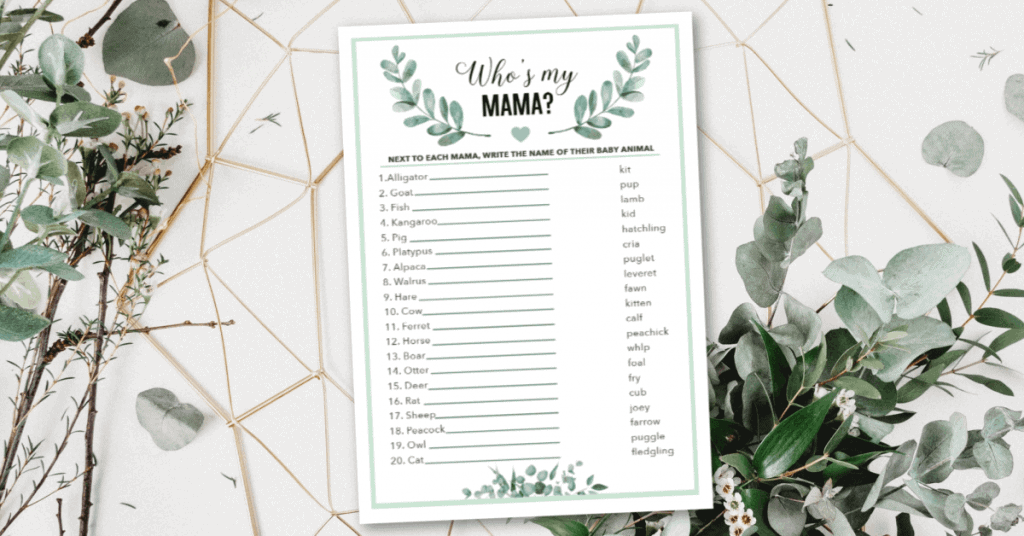 What an adorable baby shower game idea – especially for the animal loving mama. This "Who's My Mama?" game asks guests to match the mama animal with the name of her baby.
I love this super sweet game that reminds us how the mother and baby relationship is all around us.
Plus, this free game couldn't be easier or more free.
#WINNING
How To Play "Who's My Mama?":
To play this game, just print out by clicking on the image below. You can either make a copy per guest or break guests into small groups to work together.
Pass out with pens and give them a time limit to do as many as they can.
It's really fun to keep time by playing music instead of just silence. This keeps the energy up as people are working away.
Here is another blog post with songs about moms.
To download, just click on the image below and it should open up in a new window.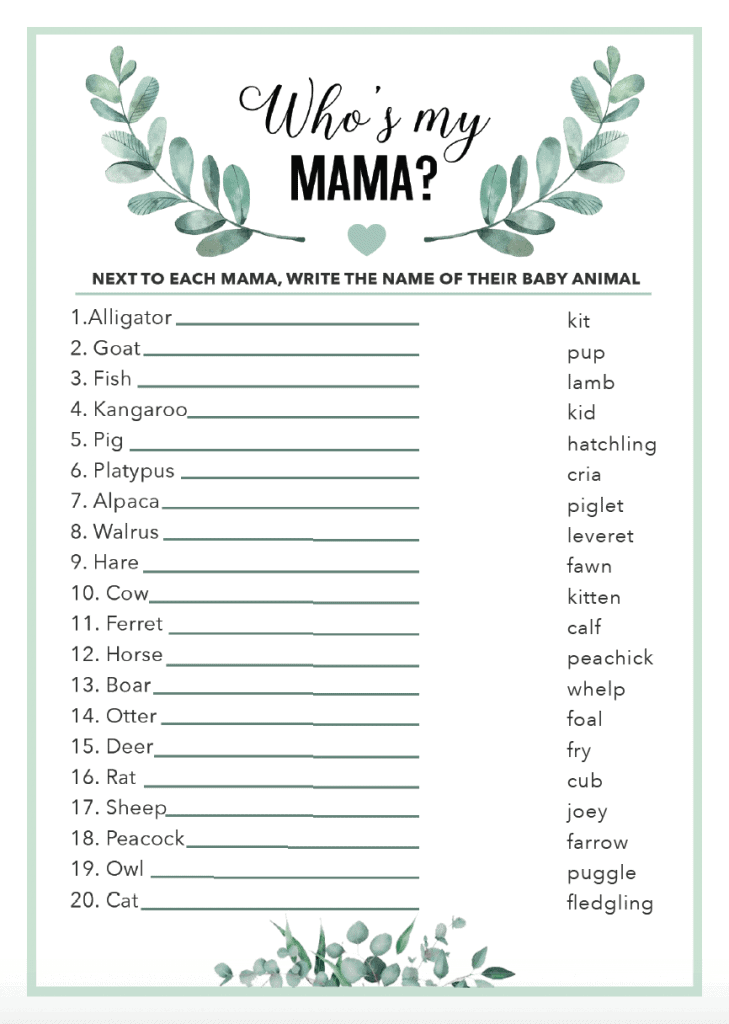 The Answer Key:
Here are the answers to the game, so you don't have to figure them out when you're running around setting up a shower:
Hatchling
Kid
Fry
Joey
Piglet
Puggle
Cria
Pup
Leveret
Calf
Kit
Foal
Farrow
Whelp
Fawn
Pup
Lamb
Peachick
Fledgling
Kitten
If your mom to be loves animals, this is a great site with tons of mama and baby pairs.
More Baby Shower Games:
This is one game in a set of 7 matching baby shower games. To find them, you can just click on the links below to check them out or you can buy them as one quick downloadable set with the answer keys all included!
None of these games require any extra pieces, so you'll be ready to print and go.
Get all 7 from the link below for under $5. That's less than the price of 2 coffees (or less than the price of one coffee depending on your drink #NoJudgement):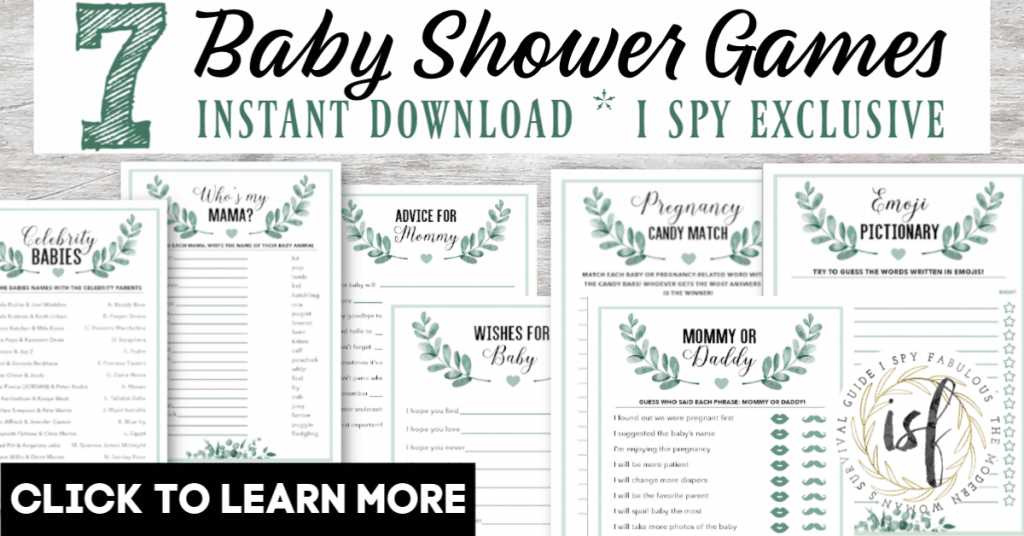 These are all of the games in the set – answer keys included:
I hope your shower is a fun time! If I were planning a greenery shower, here are a few things I would grab on Amazon (affiliate links used):


I think these games will make for sure a fun shower! Please let me know how it goes!
Have a fabulous day,
E