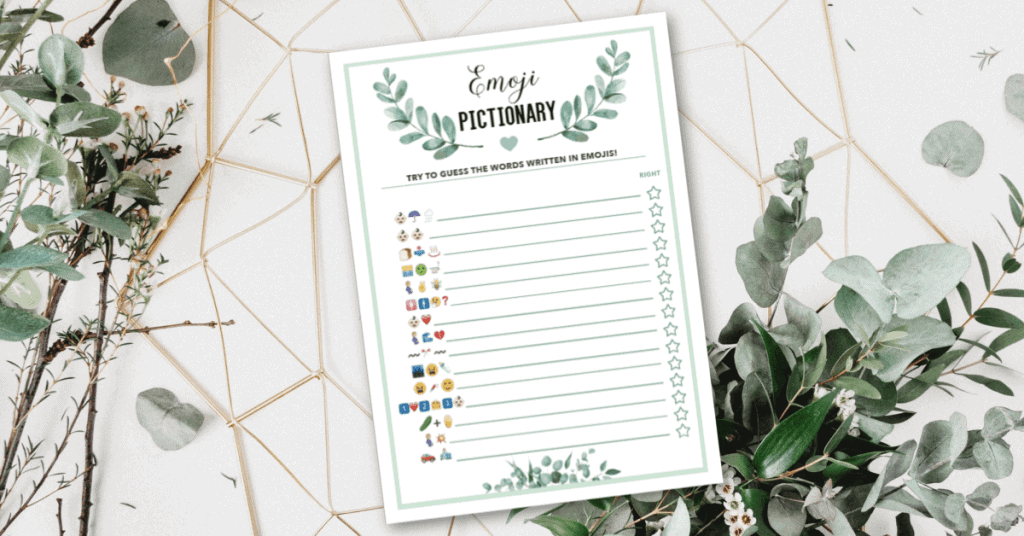 Emojis have taken the world by storm ever since the first emoji was invented in 1999. And, they're not just for text messages anymore. There are emoji baby shower games now, too!
Emoji baby shower is such a fun pop culture game that allows guests to work through a series of emoji pictures to determine the meaning.
And, if you wanted to have some more fun with emojis, you can check out some fun facts about them in my post on the new emojis for 2020!
Free Baby Shower Emoji Pictionary: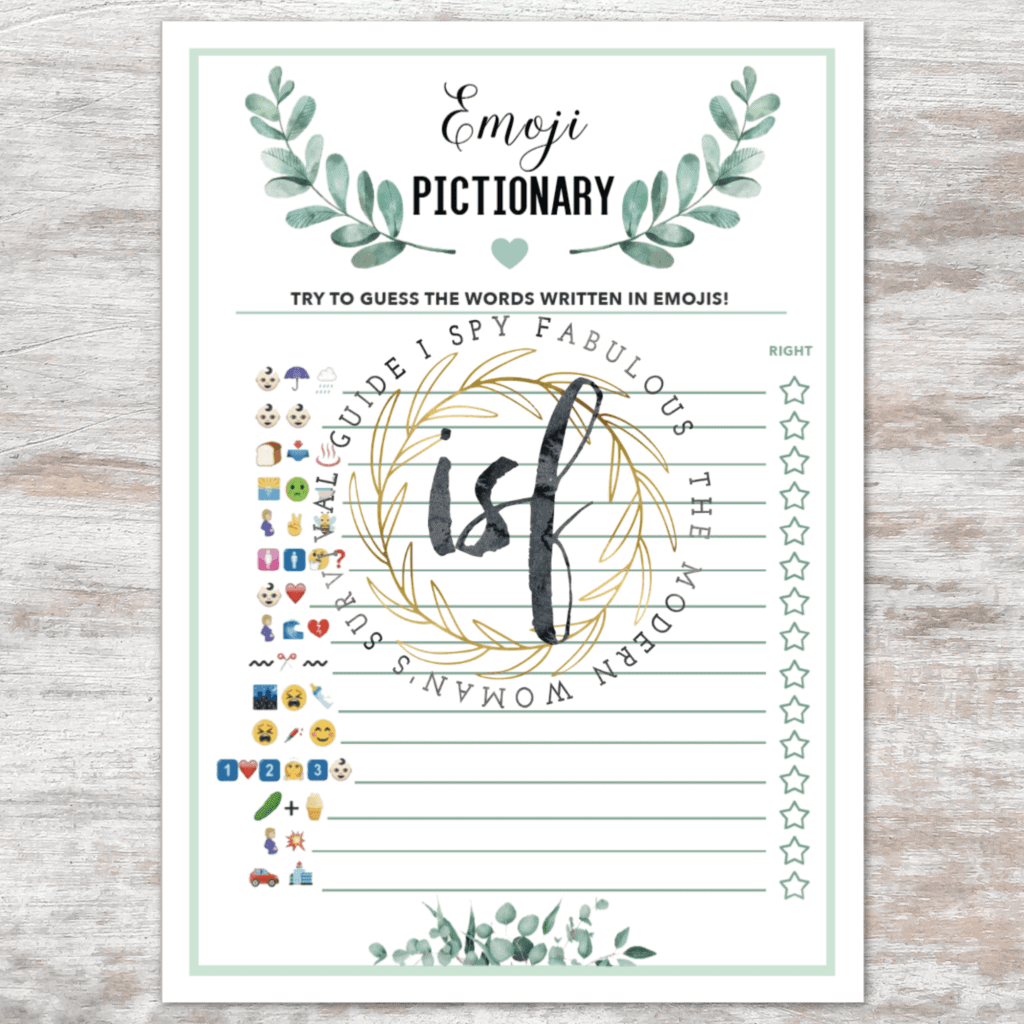 I first published this game as part of a matching set of greenery baby shower games that I was selling.
But, I ended up deciding to release the entire set for free, starting with this adorable emoji baby shower pictionary.
How To Play Emoji Baby Shower Pictionary:
This game couldn't be easier or more fun!
Just print on a nice cardstock, pass out an emoji printable and pen to each guest, and ask them to try to figure out what each set of emojis means when it comes to baby showers and babies!
For example, the first one is – baby shower!
Just click on the picture to have the game open in a new window where you can download and go!
It's that simple.
Emoji Pictionary Answer Key:
Don't worry, I know you've got a lot going on. Planning a shower is hard work!
Here's the answer key so you're ready to go!
Baby shower
Twins
Bun in the oven
Morning sickness
Mommy to be
Is it a girl or a boy?
Baby love
Her water broke
Cut the cord
Nighttime feedings
Epidural or pain meds during labor
First comes love, then comes marriage, then comes
the baby in the baby carriage
Pickles and ice cream – or pregnancy cravings
Ready to pop
Rush to the hospital
Tips for a Gorgeous Greenery Baby Shower:
I love the look of a chic, lush greenery themed shower. Here are some of my favorite items for a greenery themed shower (affiliate links used:
More Greenery Baby Shower Games:
If you're interested in the other games in the set, go to the post with all 7 greenery inspired baby shower games to print the others or click on any of the individual links below.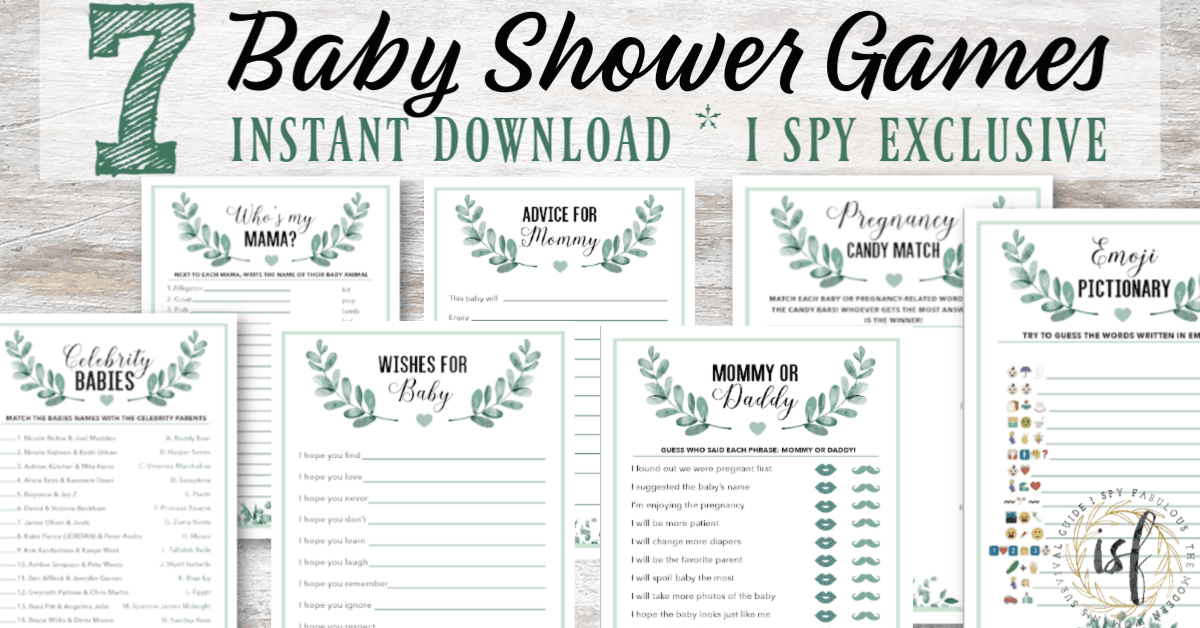 Also, don't miss these other free pregnancy printables:
Have a fabulous day,
E