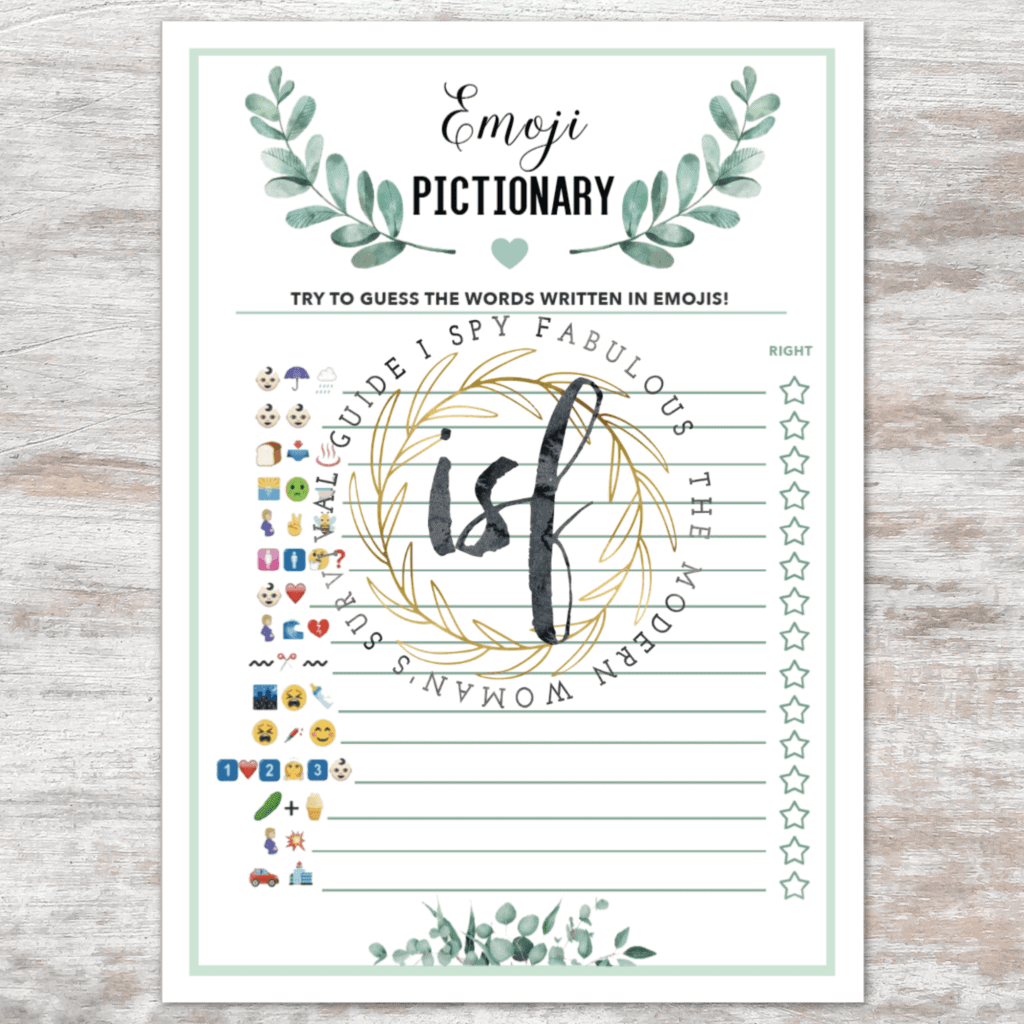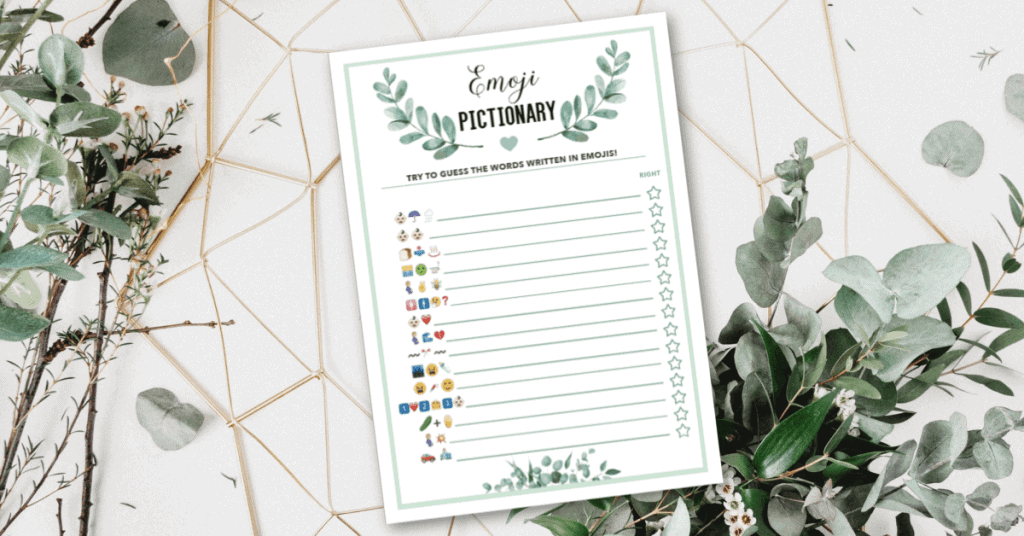 Emojis have taken the world by storm ever since the first emoji was invented in 1999. And, they're not just for text messages anymore. There are emoji baby shower games now, too!
Emoji baby shower is such a fun pop culture game that allows guests to work through a series of emoji pictures to determine the meaning.
And, if you wanted to have some more fun with emojis, you can check out some fun facts about them in my post on the new emojis for 2020!
Baby Shower Emoji Pictionary:
This what the emoji pictionary game looks like! So cute!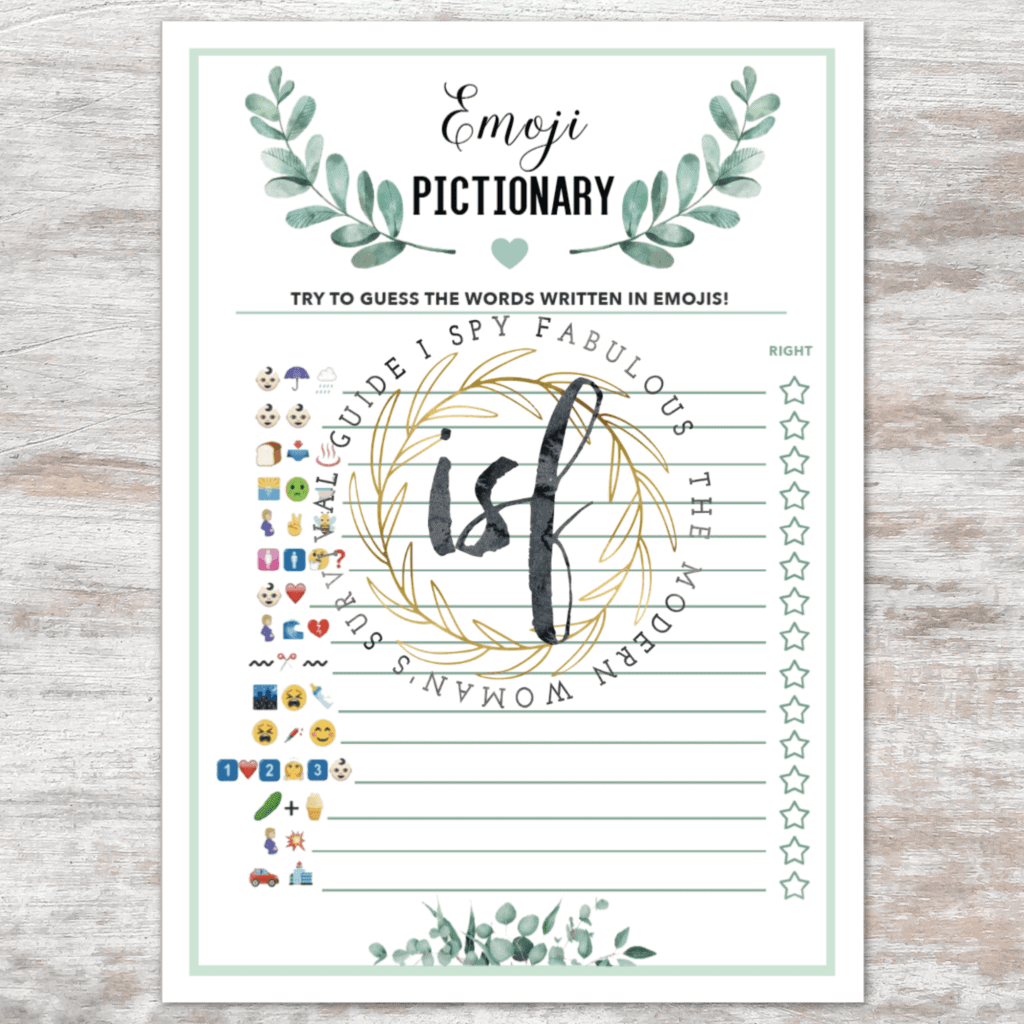 How To Play Emoji Baby Shower Pictionary:
This game couldn't be easier or more fun!
Just print on a nice cardstock, pass out an emoji printable and pen to each guest, and ask them to try to figure out what each set of emojis means when it comes to baby showers and babies!
You can even play it in teams so people can help each other. For example, the answer to the first one is – baby shower!
I made this video version that matches the game exactly, too, so you can show the video version and have guests follow along on the printable. Or, if you're doing a virtual baby shower – you can use the free video version instead!
How To Get The Baby Shower Emoji Game:
I offered this game for free for two years, but recently had to add a small fee. With rising costs of hosting and blog expenses, I couldn't keep offering all my printables for free. You can buy just this game by itself for just $2.00 or you can pick up the full suite of 7 matching baby shower games.
Just click here or the button below to have the game open in a new window!
Emoji Pictionary Answer Key:
I know you have a lot going on, so the answer key comes with the printable game – so you'll be all set!
More Baby Shower Games:
This is one game in a set of 7 matching baby shower games. To learn more, just click on the links below to check them out or you can buy them as one quick downloadable set with the answer keys all included!
None of these games require any extra pieces, so you'll be ready to print and go.
Get all 7 games for less than the price of 2 coffees (or less than the price of one coffee depending on your drink #NoJudgement):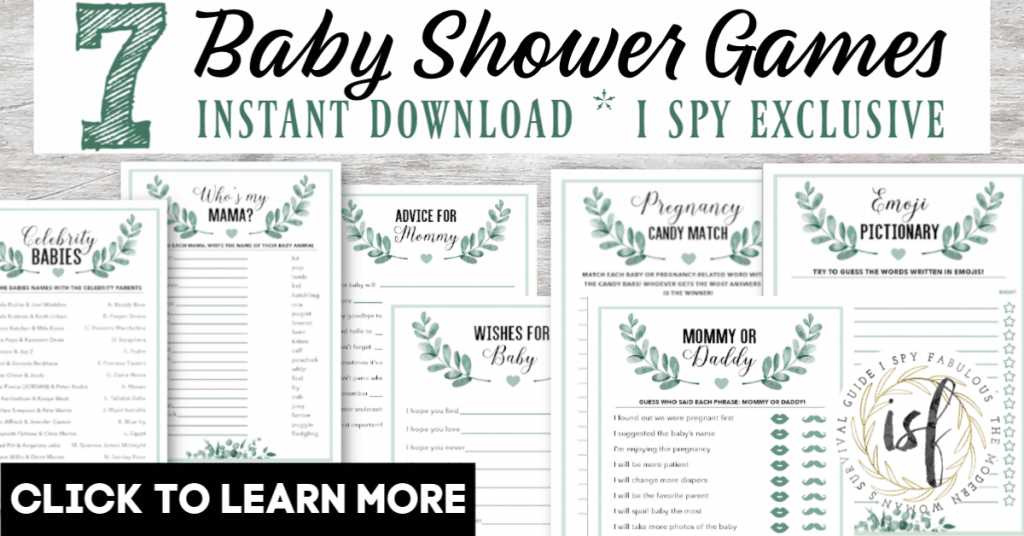 These are all of the games in the set – answer keys included:
Mommy or Daddy Game
Who's My Mama Game
Pregnancy Candy Match Game
Advice for Mom Cards – 2 sizes included!
Wishes for Baby Cards – 2 sizes included!
Celebrity Baby Names Baby Game
Or, for even more baby shower game ideas, check out my post with 35 fun and unique baby shower games!
Free Pregnancy Printables:
Also, don't miss these other free pregnancy printables:
Tips for a Gorgeous Greenery Baby Shower:
I love the look of a chic, lush greenery themed shower. Here are some of my favorite items for a greenery themed shower (affiliate links used:
Have a fabulous day,
E