Gotta love Anthropologie. They just nail it, every time. This warm, shaggy, hand-tufted rug is gorgeous and would go so perfectly with warm wood tones and a bohemian theme.
But, if you're looking to get the look for a price you can afford, there's a similar rug that might be perfect for your space. This version by Safavieh is cooler tones, and even a gray color way option, that might vibe with your design aesthetic – while saving you some money.
Let's take a look at both so you can make the decision that is right for you!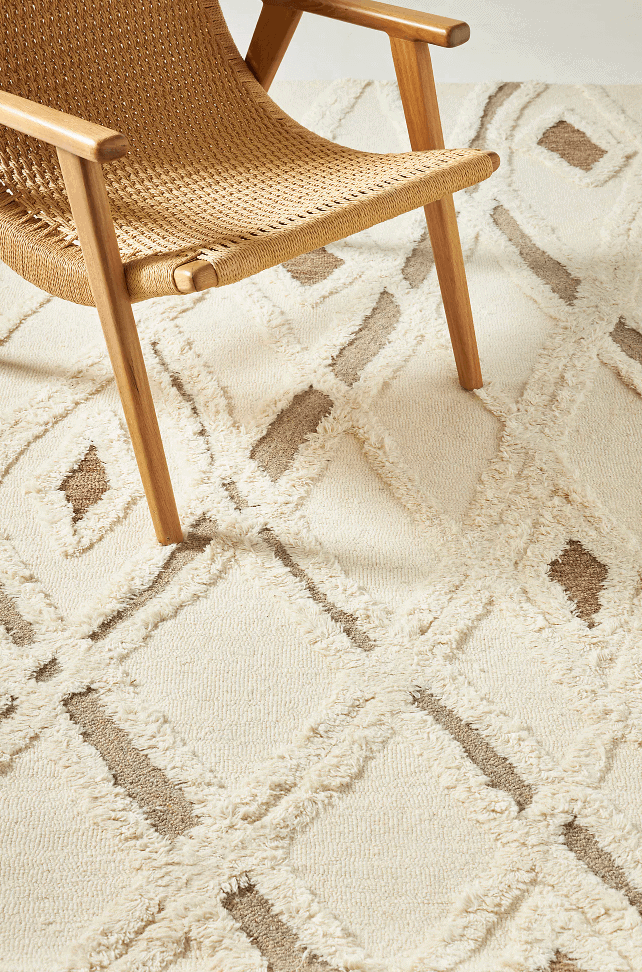 Anthro has some great rugs – no doubt about it. They are not only statement makers, but they are super Instagrammable, which is why you'll see so many designers featuring them in their shared spaces.
This hand-tufted rug comes in a variety of sizes and just the one beige colorway. The 8×10 version is $699, which is definitely not a crazy price, especially for a rug you could have for a long time.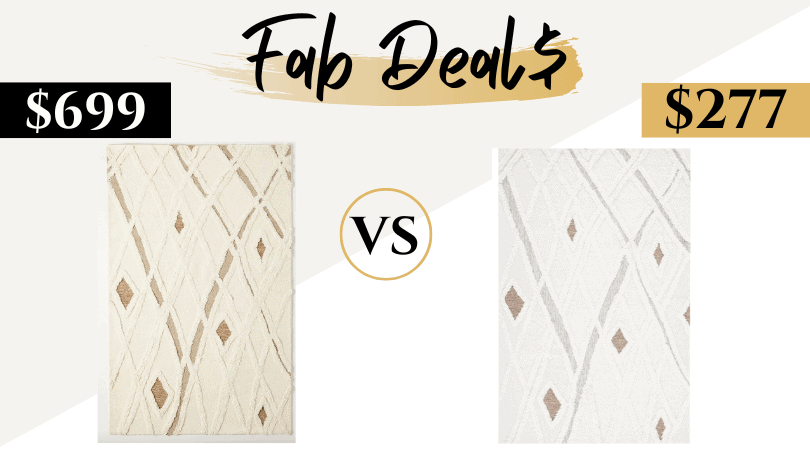 This similar rug captures the look of the Elika with a slightly different color palette and a gray colorway option. While not an exact copycat, it is a pretty close dupe in terms of the design. They have a lot of size options, including round versions and runners, which might be better suited to the space you have.
Plus, the price is a steal – with an 8×10 only setting you back $277. Plus, this rug is part of a larger collection with several different types and styles of Moroccan wool rugs – so you might even find another one that you like more!
More Anthropologie Design Inspiration:
I'm such a huge fan of Anthro's style. Sometimes I can splurge on the original and other times, I need to create the spirit of the look using more affordable pieces. Here are some more posts that might interest you if you also love Anthro styling:
I hope you found something you love today!
Have a fabulous day,
E