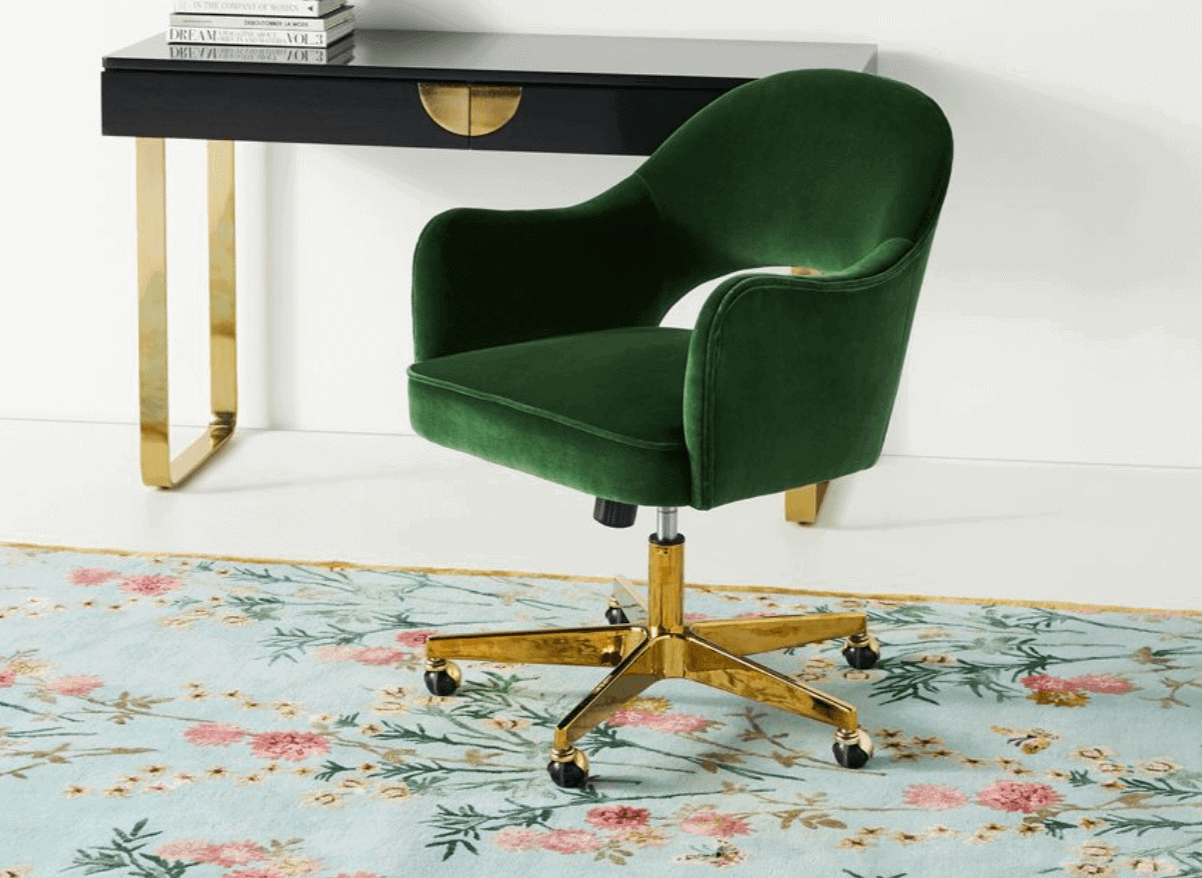 Happy New Year! Who's ready for another incredible deal on a gorgeous Anthropologie desk chair? Me! Me!
I am a huge fan of all things Anthropologie and I know you are, too. My Fern Cabinet lookalike continues to be a top post.
Recently, I was working on a post with 5 Anthropologie dupes and needed a 5th one. That's when I stumbled on this green velvet swiveling beauty. The Anthropologie Fayette Swivel Desk Chair is a site to behold. She would, truly, make any office space instantly more chic (and comfortable).
So, let's take a look at the original and the dupe! Also, know that affiliate links are used, which means at no cost to you, I may receive a commission if you make a purchase through my links. Cheers!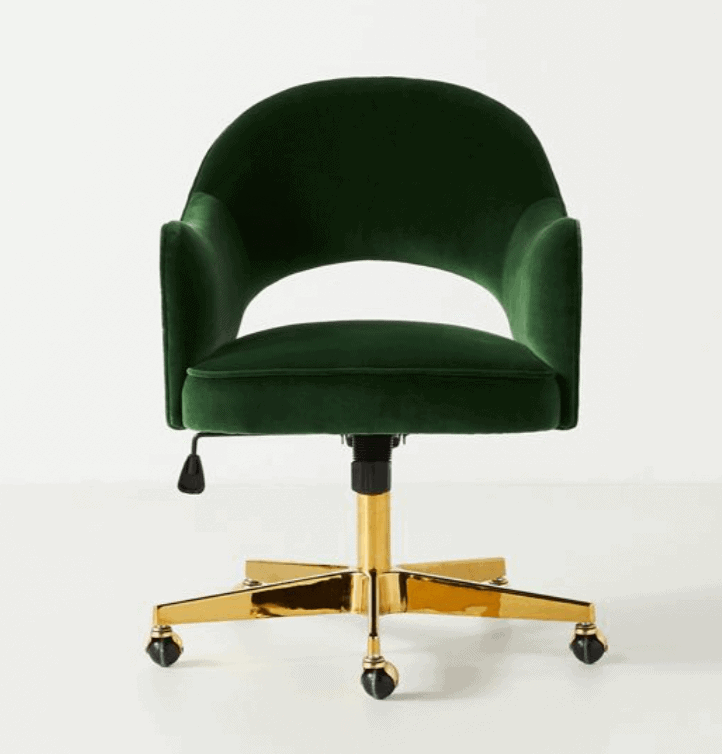 She's a pretty girl, isn't she? Even with a simple office design, or even an office nook (hello: work from home life!), this green velvet desk chair would elevate the style of your space.
Originally priced at $548, which isn't terrible – especially if you scored it on a sale, but then you do pay a hefty shipping and delivery charge for furniture with Anthro. Once upon a time I got a chair I was eyeing on sale, but then paid almost the price of the chair in shipping and delivery. Now, in our new house, it really doesn't go with anything, but I refuse to sell that chair, because I can't believe how much I paid to ship it.
Anyway, first world problems. My point is – tack on a couple hundred bucks for that and you're looking at a chair that is a bit expensive.
Especially when there's this dupe on the market….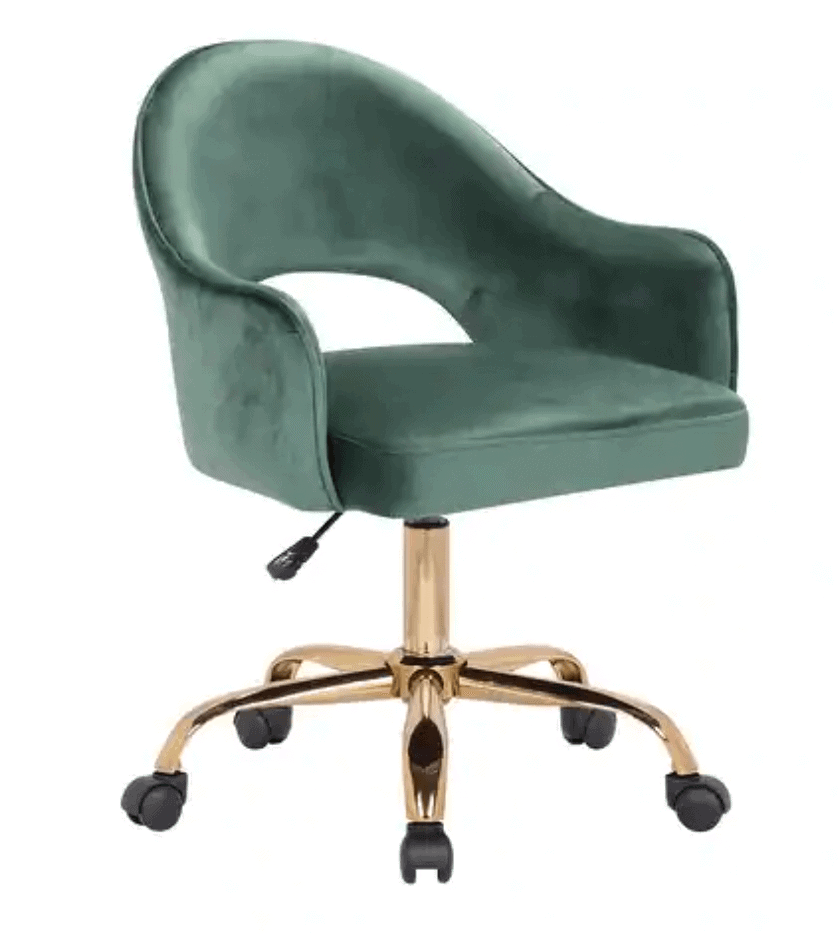 WAM BAM! Check her out! Reviews say the color is more saturated and less sage in person, which means with the green velvet, open lower back and gold legs – we've got ourselves an incredible dupe for the Fayette desk chair.
And, the price, wait for it – dramatic pause – is just $180!
SO GOOD!
I have shopped Overstock quite a bit over the years and have always been happy with their products and customer service if there were any issues. They also have pretty good deals, too, so you might even be able to get it for less. Hooray!
MORE INCREDIBLE DUPES:
Looking for more deals? You'll love all of the dupes on the blog, like these ones:
*****
Did you find your new favorite desk chair? I'll be honest – I love this chair – both of them! If you snag it, let me know what you think.
Have a fabulous day,
E