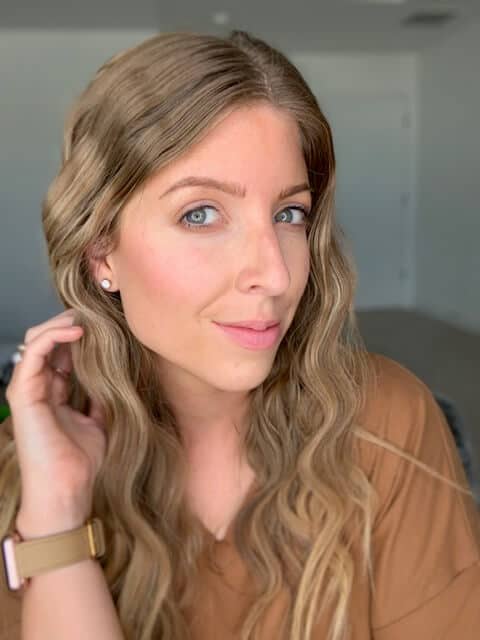 Summer is here, friends, and that means get ready to sweat your makeup off your face the second you step outside.
But, what's a girl to do if you want to look fresh and glowing when you're going somewhere or attending an event, but don't want to look like you're melting?
The trick is keeping makeup as light as possible, using makeup that will be able to handle some moisture when you start sweating without getting patchy, and using a setting spray that will lock it all in place.
Summer Makeup with Seint: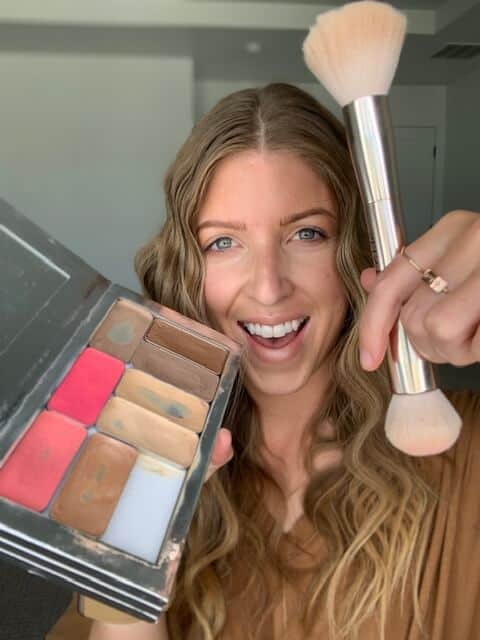 I asked my friend Annie to share a summer makeup look that she could do in 5 minutes for summer using Seint makeup. The posts we collaborated on together for Seint makeup and Seint skincare have been such a hit – and Seint makeup handles the heat so well, so it seemed like a perfect match.
While I personally do not sell this makeup, my friend Annie is an artist for them and she is the person I go-to when I need to update my Seint stash.
WHAT IS SEINT MAKEUP?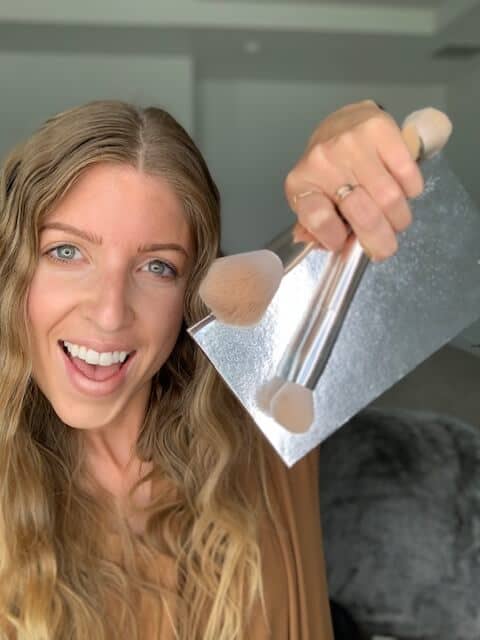 If you're new to Seint, it's a cosmetic company that sells through artists or online only. The best way to shop is to work with an artist who will help color match you and select products that are right for you. Even with my background with makeup, I found having an artist much more helpful than browsing the dozens of colors online, because the way that Seint does foundation is quite unique. I work with Annie and she's fabulous – her Instagram is packed full of great makeup and life tips and tricks, too. I highly recommend getting color matched with her if you're interested.
You could also recreate this look using makeup that you already have on hand, too, so don't feel like you have to have Seint makeup to do this look.
Get Glowing: 5-Minute Summer Makeup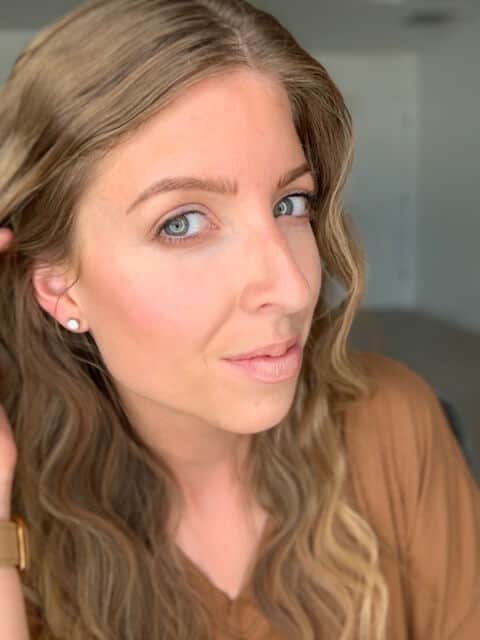 Let's get to this glowing goddess summer makeup look! In the summer, most people prefer light, breathable makeup, which is why using cream foundation, like the Seint palette offers, is a good way to go. Cream makeup can also handle some moisture without getting funky.
If you're using Seint foundation, start with just a little and add more where needed to keep it as light as possible. If you use a foundation that you have, start with a primer to hold it in place and dab your makeup on as lightly as possible and then use a concealer on spots.
Prep Your Face: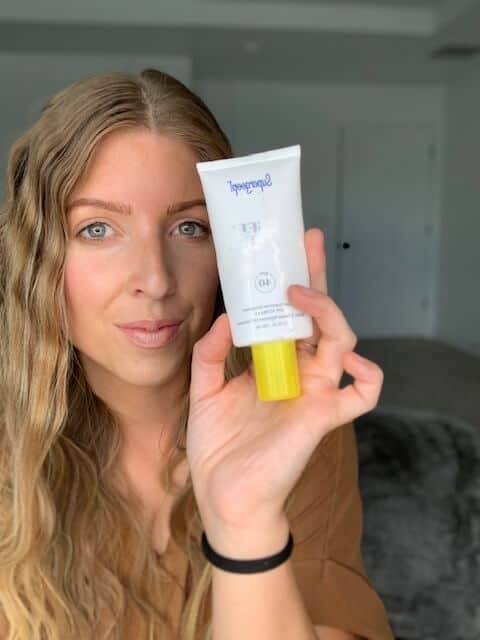 Before you start putting on makeup, begin with sunscreen. Supergoop Unseen Sunscreen or Supergoop Glow Screen are amazing under cream makeup. They go on smooth and sheer, without any weird smell.
For her face, Annie used the Seint makeup HAC method, which uses highlight and contour as the foundation. For these two things, she used:
Amber highlight – lightly over nose, under eyes, on chin and mustache area.
Indigo contour – under cheek bones, under jawline, and at hairline. Use a little under the lower lip for more pout.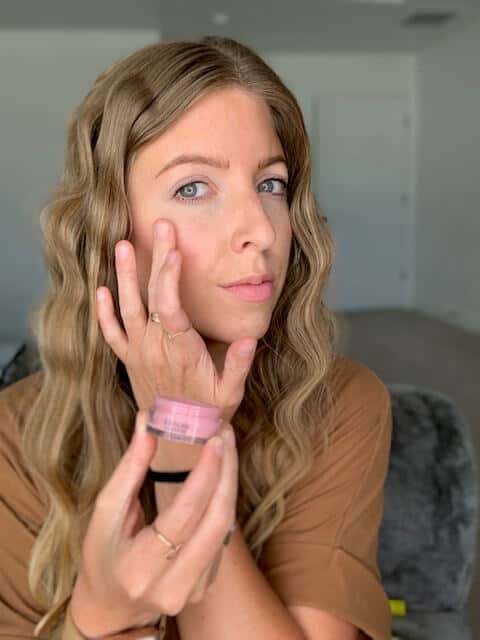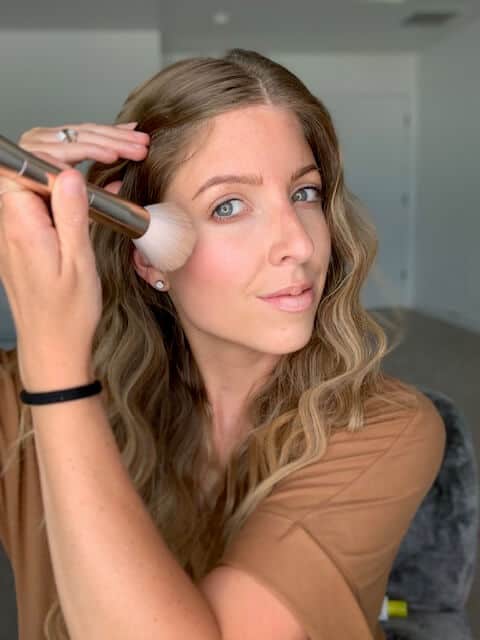 Solstice balm – this balm is what will give you INSANE glow. It's my absolute favorite part about this look. It's dewy and luminous and so beautiful. Apply this to the high points of your face – tops of cheek bones, brow bone, cupids bow and down the bridge of your nose.
Do Your Eyes: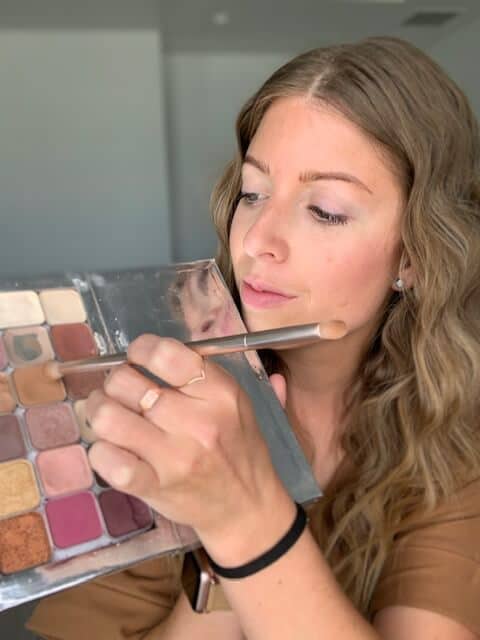 The goal here is simple, quick and impactful. Keep eyeshadows neutral. Brown tones would perfect for enhancing bone structure and giving you a glowing look. Don't be afraid to add a little shimmer in there, too.
Here's what Annie used in her makeup look: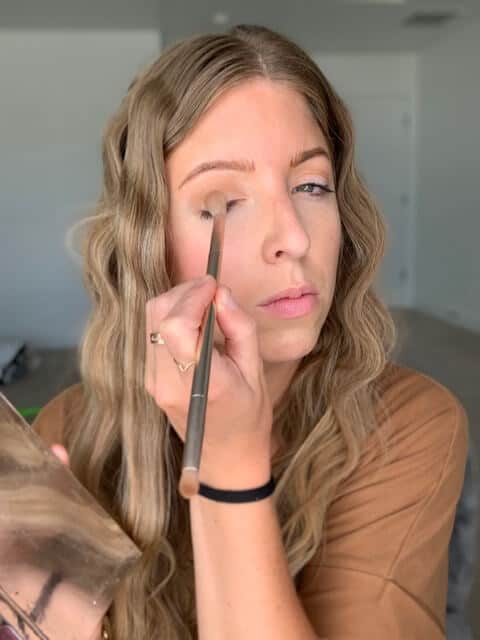 Bubba in crease (or above crease for hooded eyes like mine)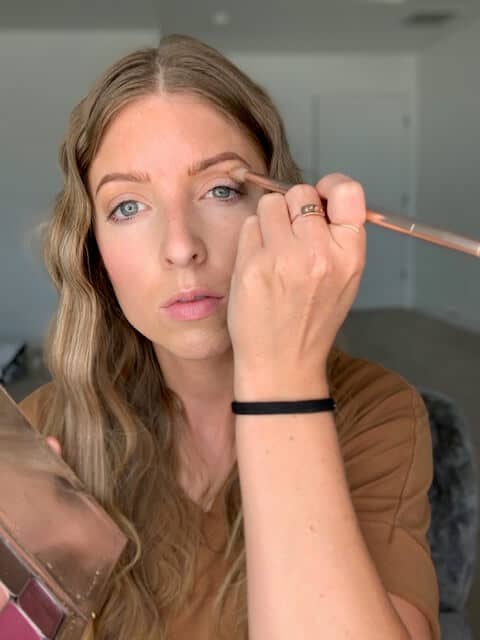 Foxy on outter corner and into crease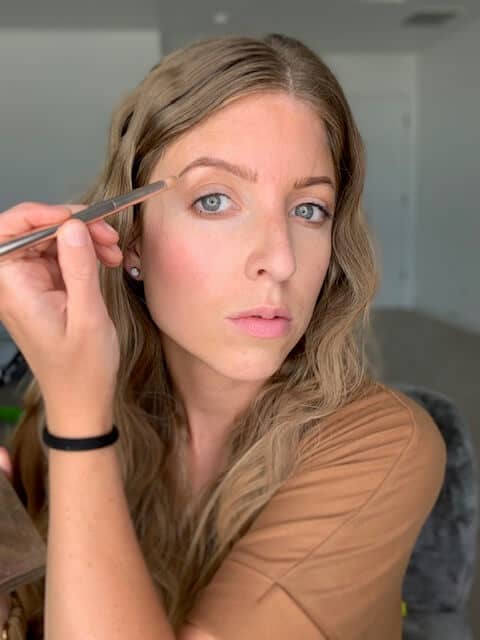 Love Your Lips: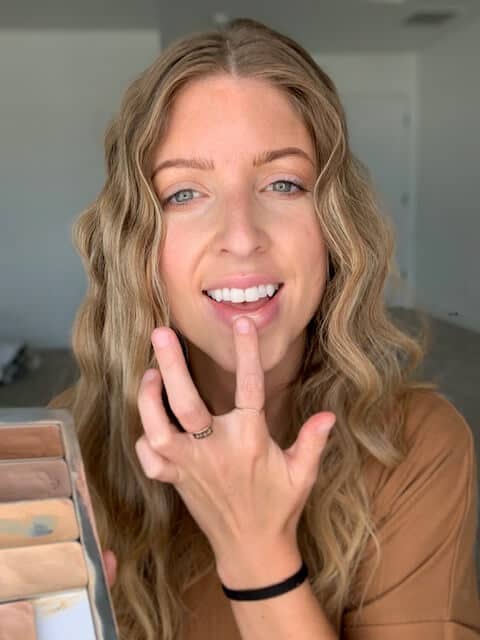 Moisturized, glossy lips finish the look. Here are some lip tips for looking super kissable:
Lock Your Look:
The key to surviving a summer day with this look is a spray to keep your makeup in place, especially if you live in a humid climate. Finish your makeup application with this
setting spray
to lock it in!
This stuff is seriously awesome. I'll never forget seeing Annie's pictures after giving birth to her daughter and thinking, "Wow…her makeup looks FLAWLESS!"
Benefits of Seint Makeup in Summer: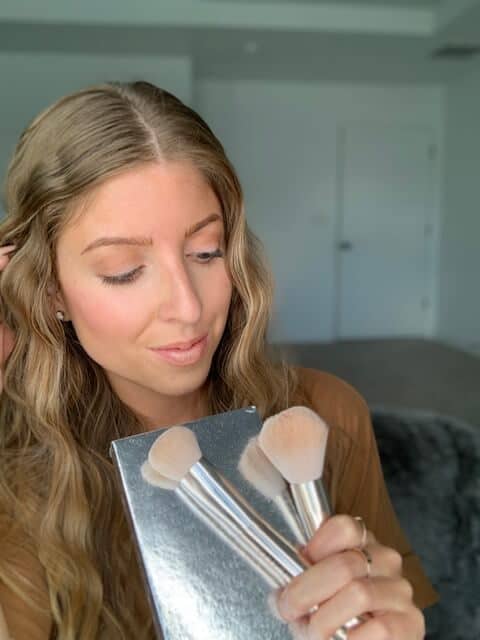 Cream foundation like Seint can handle the elements. While the makeup is not waterproof, it is water resistant. So, if your face does get wet, you can pat it dry (don't rub) and the makeup will stay intact.
Plus, it's convenient for on the go – throw the compact in your bag and you're ready. Just keep it out of hot cars, so it does not melt all over the place!
Having your makeup all in one place is also so quick and easy, which is key in the summer when you're on vacation and want to just get out there and have fun or you're chasing after kiddos all day. The double-ended brushes are easy to use and take up less space, too.
If you want to look more tan without loading up on bronzer, use
Isle of Paradise tanning drops
. Add a few to your moisturizer before you go to bed and wake up with a bronze glow! This will mean using even less makeup!
More Makeup Tutorials: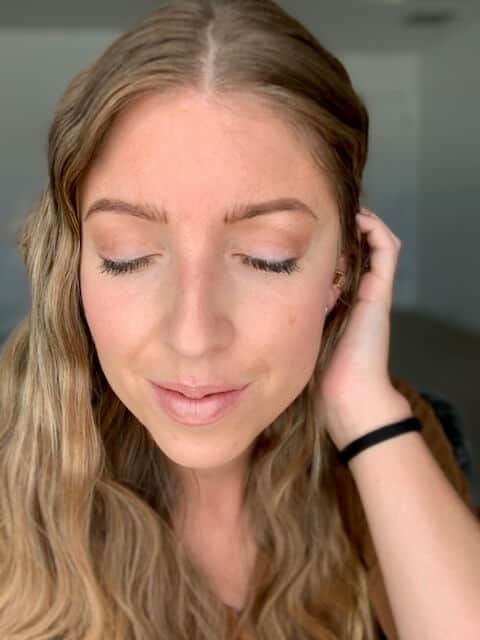 Looking for more makeup tutorials? I've had so much fun collaborating with Annie on a handful of makeup tutorials with styles for every day and some fun looks perfect for costume parties and Halloween:
*****
Do you have a go-to summer makeup look? I'd love to hear your favorite products. If you are looking for totally sweatproof foundations, check out this post, too.
And, who wants to heat style their hair in 100 degree heat? Check out this popular post with quick updos to get your hair off your neck.
Don't forget to check out Annie's Instagram for tons of great makeup tips, life hacks and much more.
Have a fabulous day,
E