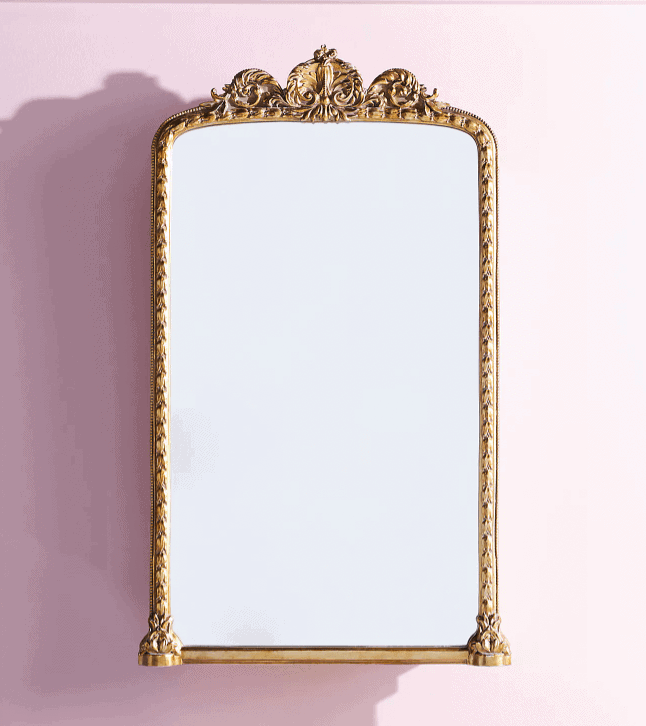 Anthropologie is known for their high style and unique pieces. Walking the store almost feels like walking a bazaar or market, where beautiful, handcrafted pieces scream at you from every rack to take them home.
They truly have a knack for sourcing and crafting the kinds of pieces that just make you stop and want to look a little longer. Their mirrors are some of their bestsellers and make a splash all over social media, namely the Gleaming Primrose, which has climbed the ranks as one of the must-have mirrors.
But, the Gleaming Primrose isn't the only mirror at Anthropologie. They have a really well curated collection of showstopping mirrors that will make you do a double-take. I love how a gorgeous mirror can really draw the eye and transform a space. Back when I was renting, I changed the whole look of space with mirrors and lighting. So, never discount the impact a great mirror can have.
Here are the best mirrors at Anthropologie:
9 Best Mirrors at Anthropologie:
*Affiliate links are used below, which means at no cost to you, I may receive a commission if you purchase through my links.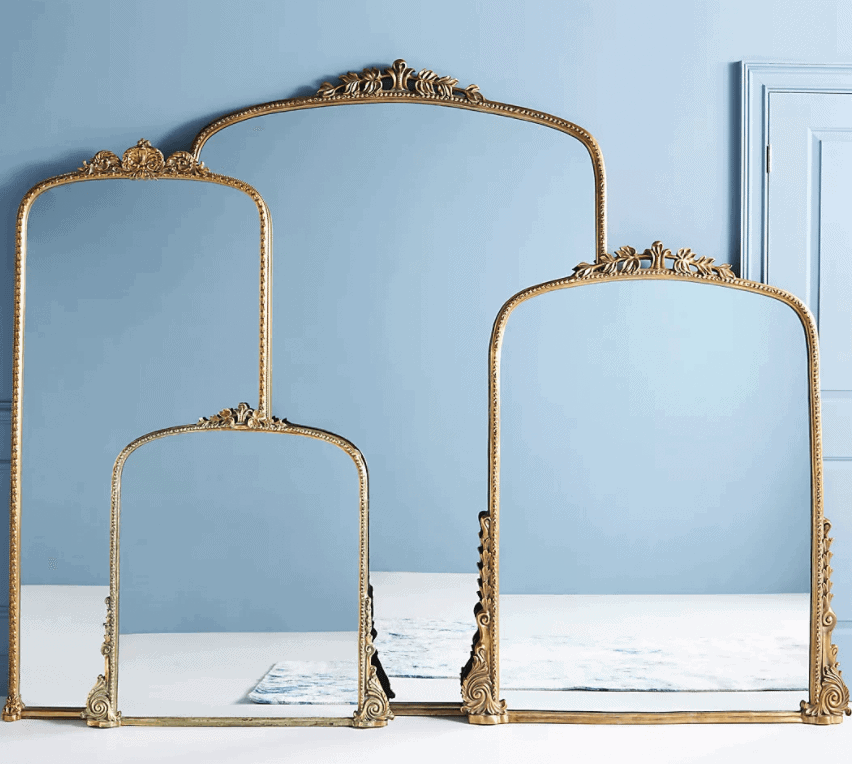 Can't talk about mirrors at Anthro and not start with their most bestselling mirror of all time. There are 4 main sizes, but they've continued adding to the collection. The newest is this standing vanity mirror size.
While the gold is the most popular, it does come in 4 colors. I think the black is understated and very chic.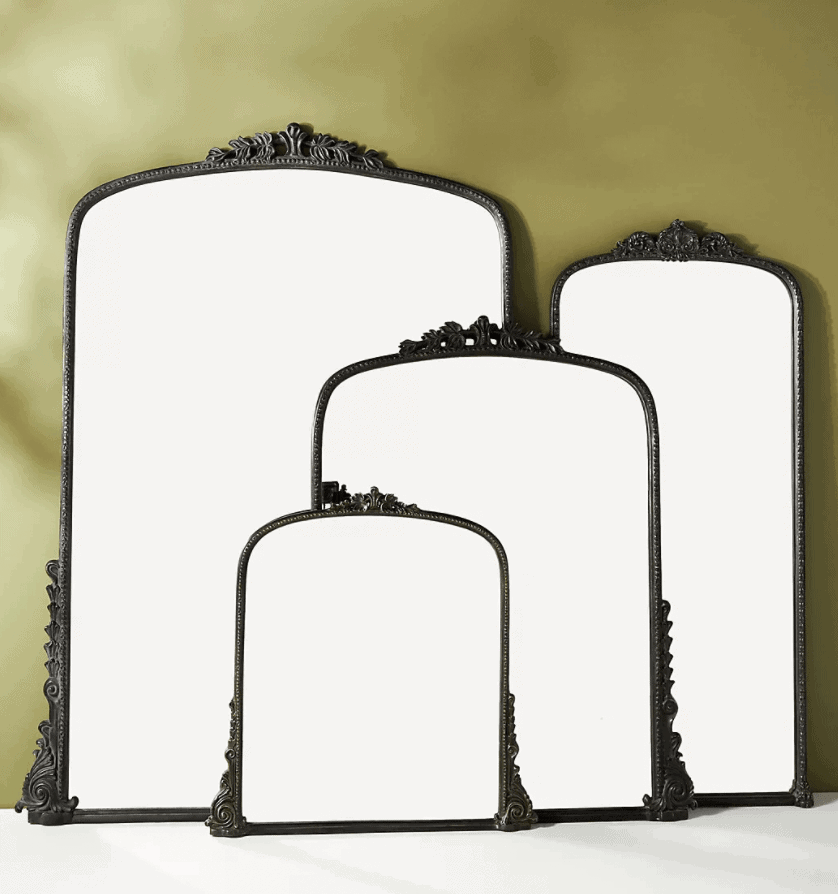 Don't miss the bathroom mirrored medicine cabinet version, which is also so, so good.
Priced at $548-$1598. See 6 dupes for the Primrose in this post.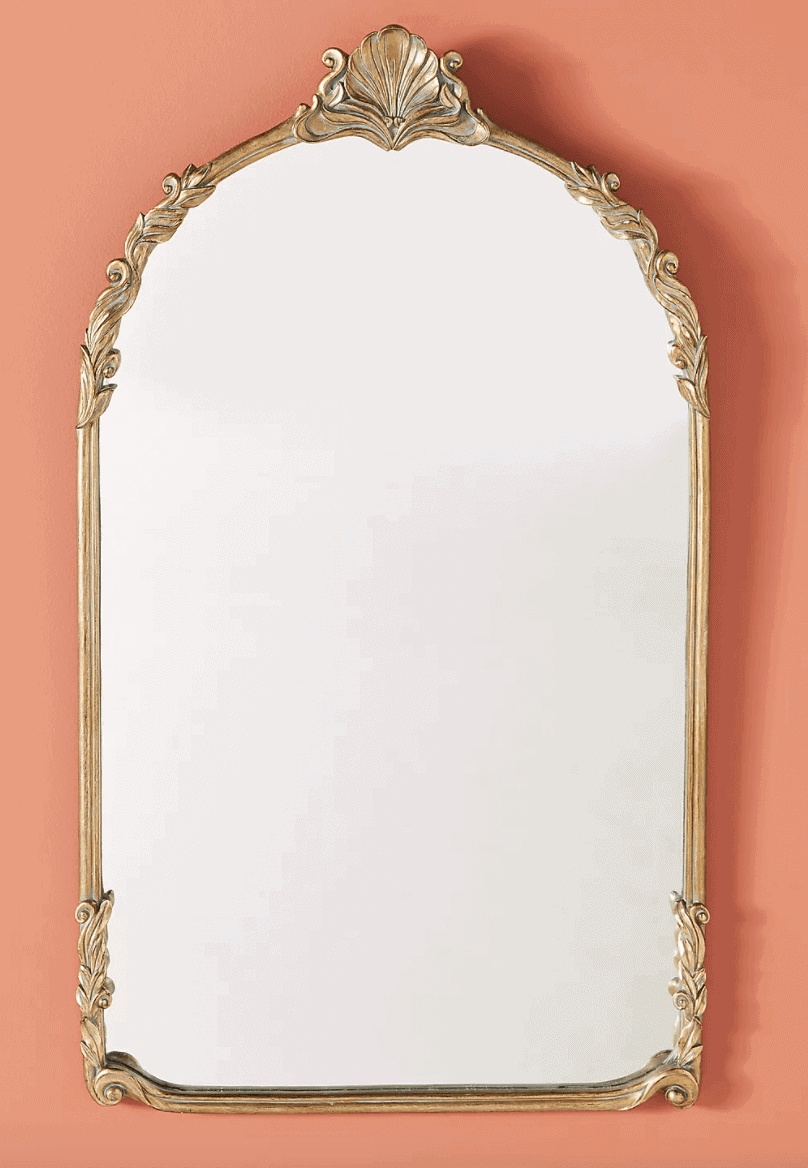 The Gleaming Primrose has stolen everyone's hearts – and cast a shadow on its equally beautiful sister, Camilia. A bit more refined and less metal heavy, this one has a lighter, more airy presence, while still retaining the beauty of an intricate gold mirror.
Plus, she's more affordable, too at $348
Love the aged gold and black metal on this one. It looks like something you'd see in a large foyer. It has a very architectural look to it, plus it's arched – which is big right now.
Priced at $598.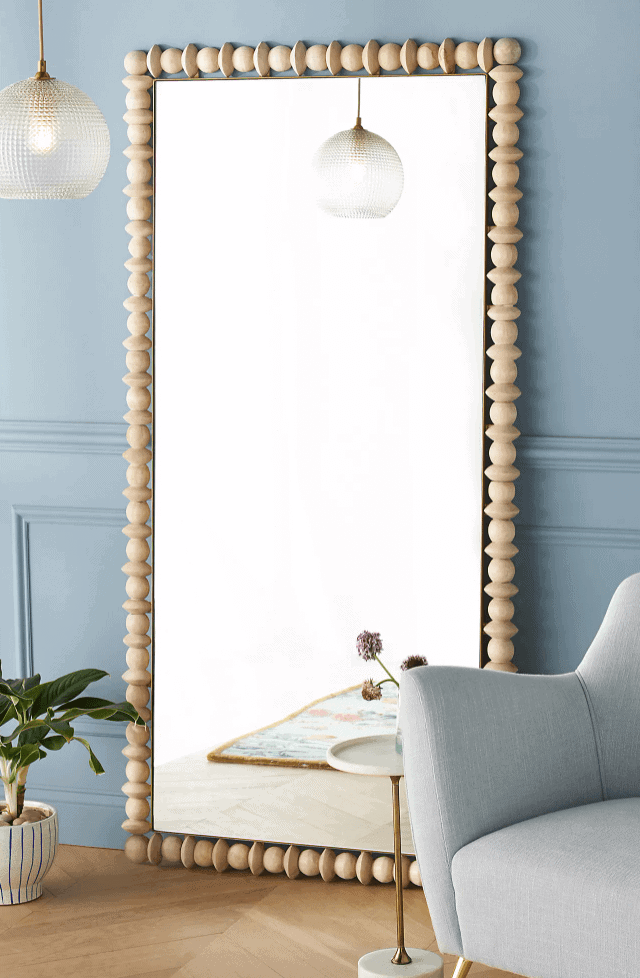 Why are we not seeing this one styled more? It's so good! Made from handcrafted tropical hardwood, iron and glass, this reminds me of the wood beaded chandelier I have in my bedroom, that I am absolutely obsessed with and is the #1 thing people comment on when they walk my house. Wooded pieces have an unexpected charm. This mirror would go perfectly in my own room, actually. When we finally redo our closet, this one just might come home with me….
Two sizes, floor and wall. Priced at $448-798.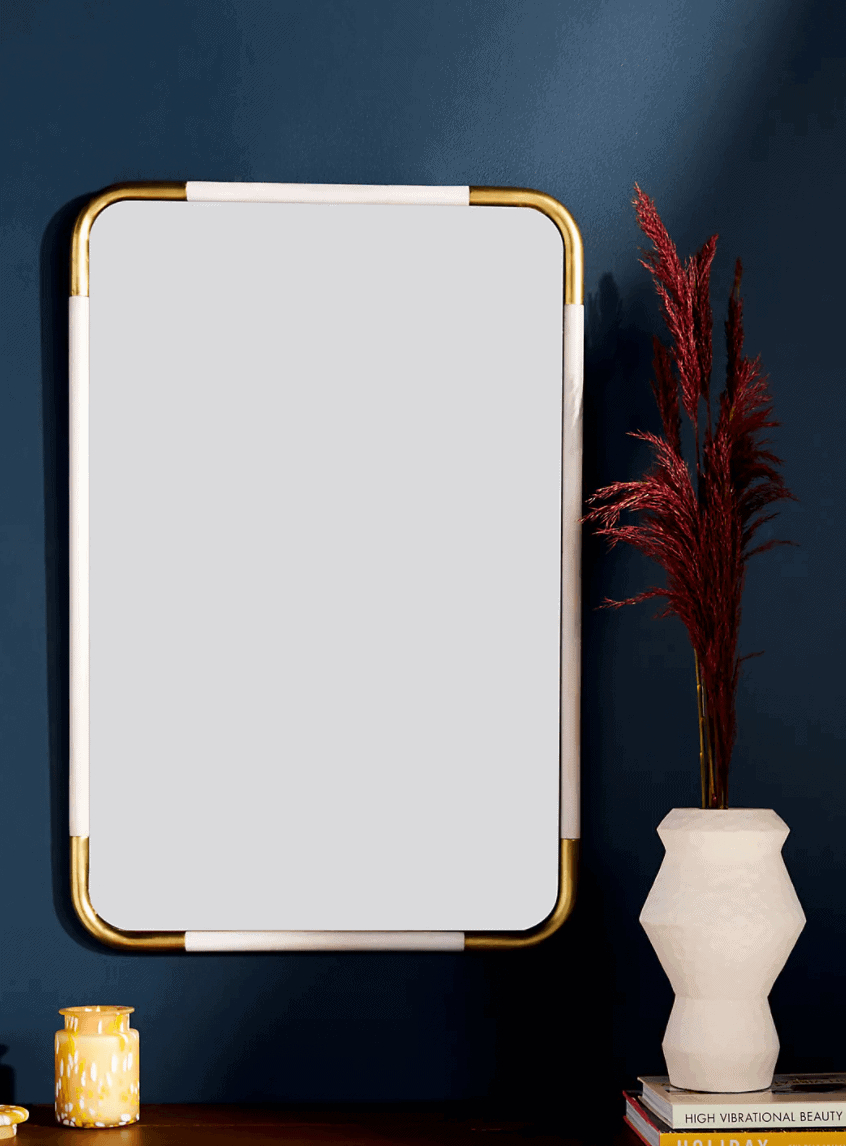 This chic two-tone mirror has either black or neutral with gold. Streamlined, modern, but still interesting. So good over a dresser or in a powder bath.
Priced at $398-898.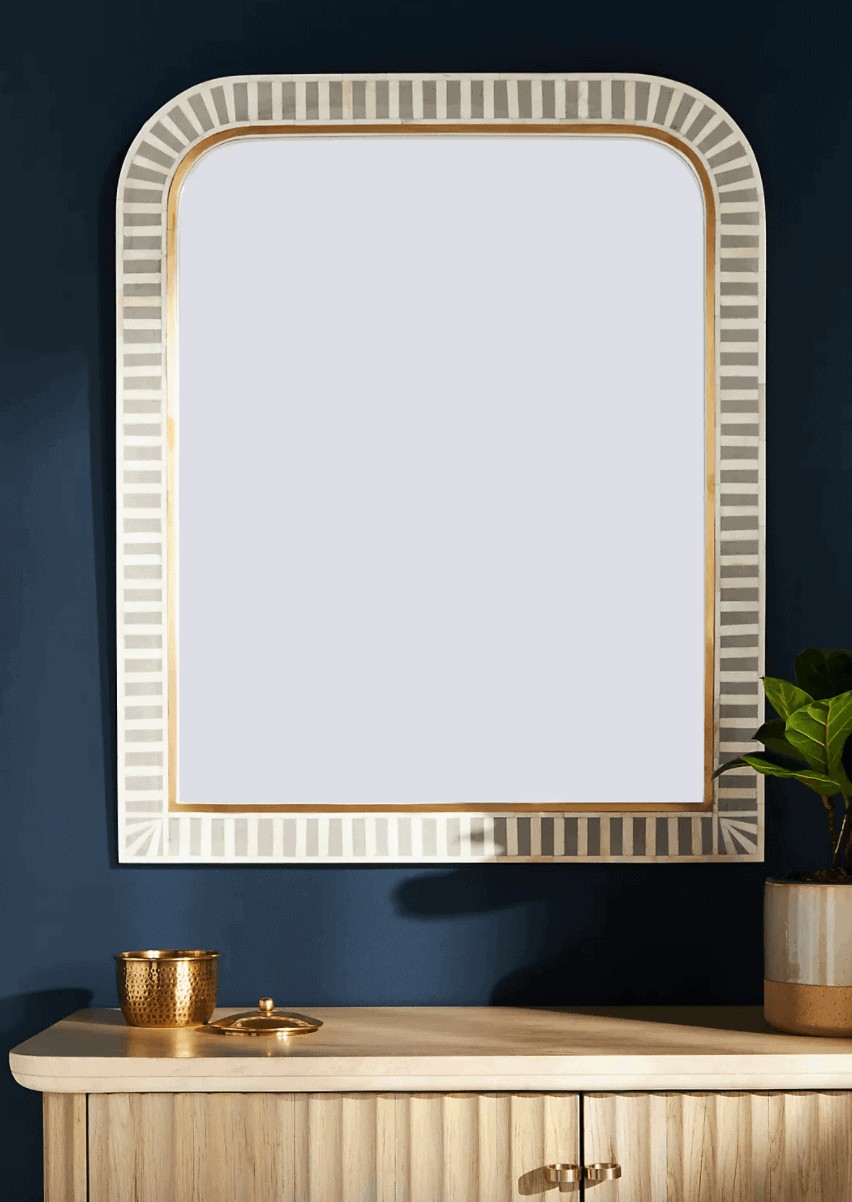 I loooove a bone inlay mirror – or bone inlay anything, really. In person they have incredible texture and are really beautiful. This mirror has a more modern take on the bone inlay with symmetrical, geomtric, rectangle shaped bones, but the impact is still there. Love the combination of gray, cream and gold. Would be perfect in an entrway, small bathroom, over a vanity or anywhere, really, where you want to add some instant luxury.
Priced at $628.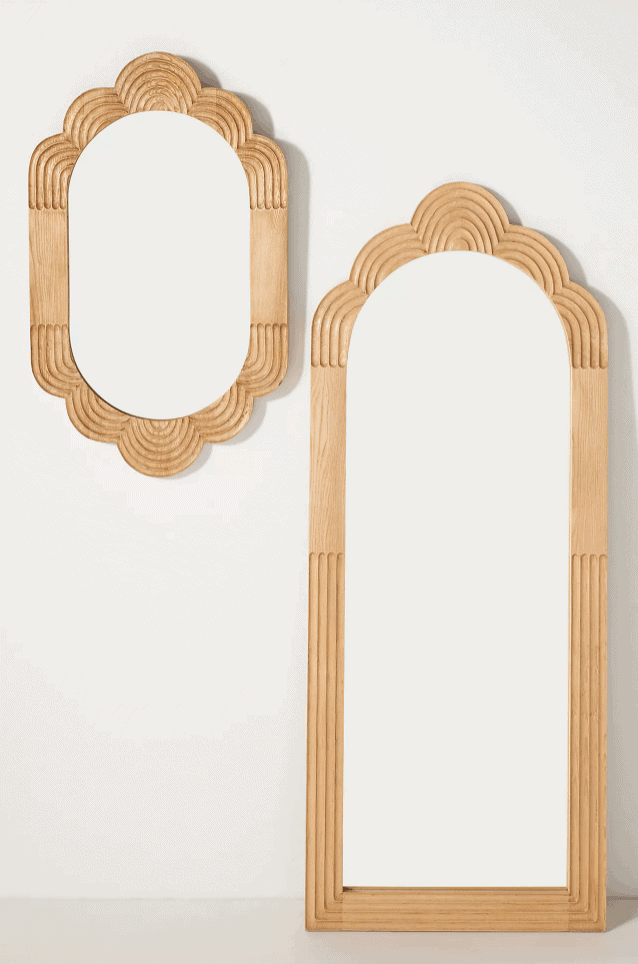 Boho-chic at its finest. This reminds me of the little rainbow cutting board going viral on Amazon right now. Such a great design and comes in two sizes.
Priced at $498 and up.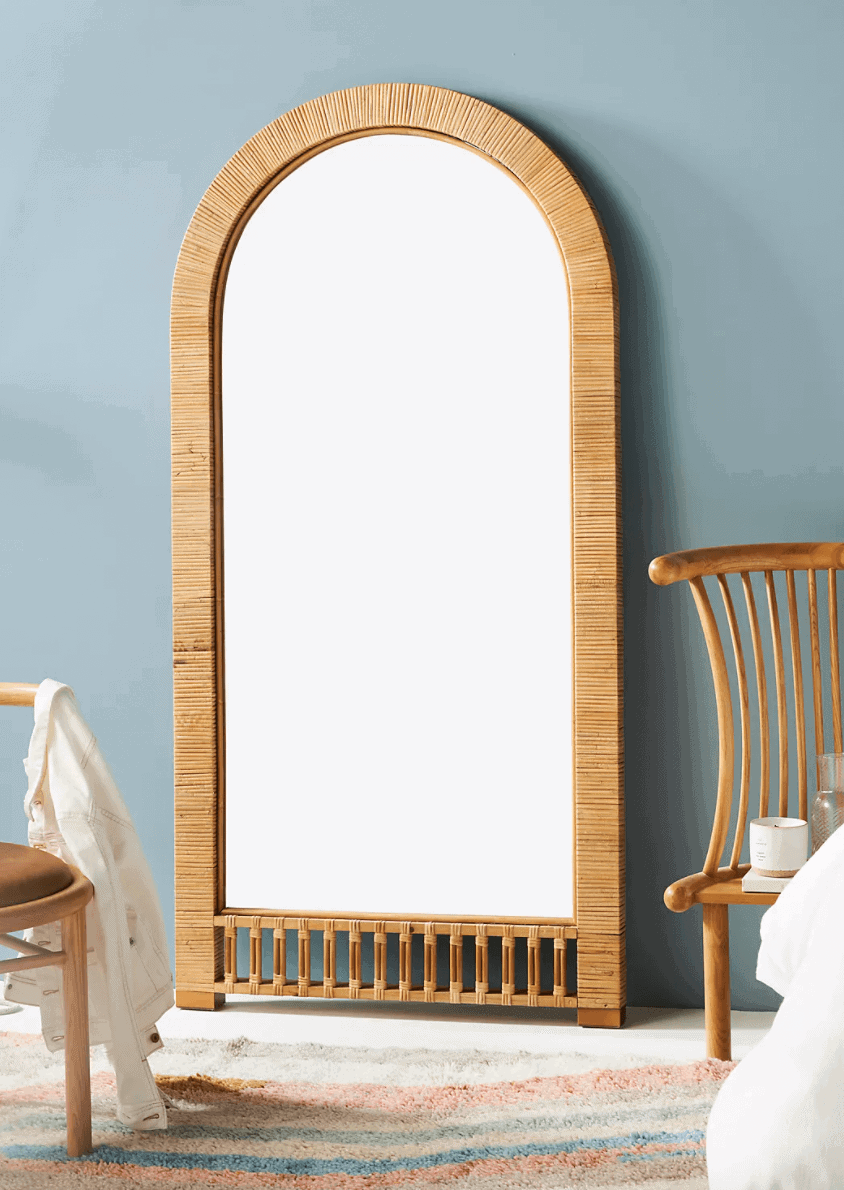 I love this one. Rattan is big, baby, and Serena & Lily have proven to us that rattan can also be very refined. This mirror has a more coastal chic presence, but still has the arch that is so on trend. Reminds me of the arched cabinets in this post.
Priced at $898.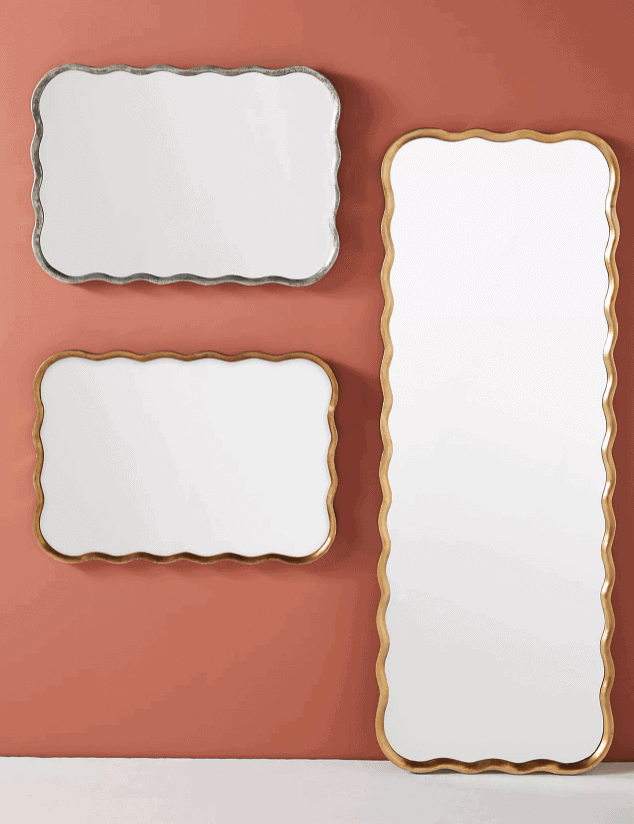 Love how the undulating lines soften the look of this mirror. It would be perfect in a closet or girl's room.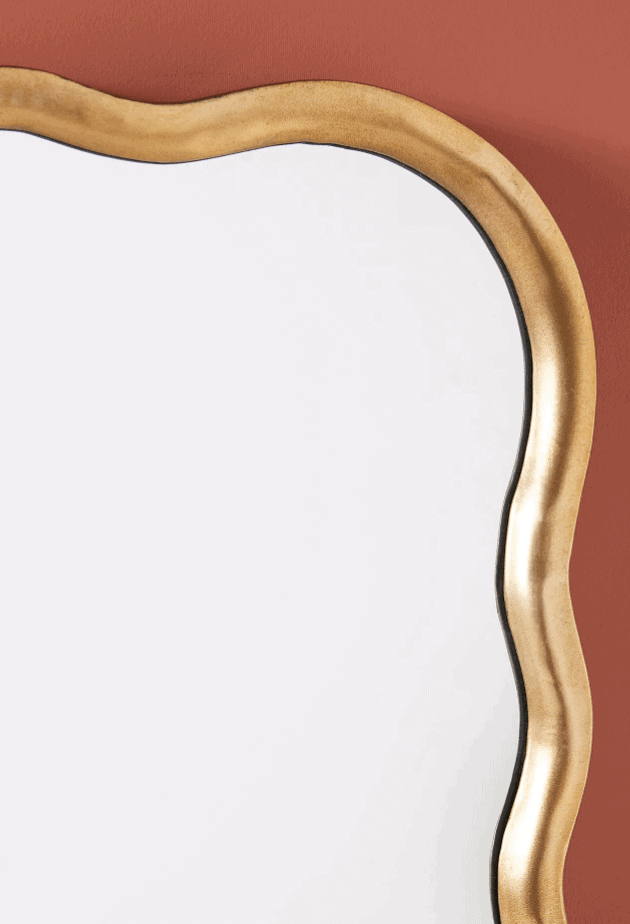 Priced from $348-698.
More Anthropologie Finds:
Looking for more at Anthro? You might love these posts:
*****
Hope you found the perfect mirror today. Let me know which one is your fave!
Have a fabulous day,
E