Who's shopping for some rugs? I've been watching all of the new collections from Loloi rugs lately and I want so many of them. I don't technically need any new rugs at the moment, so I will settle for sharing all my favorites with you in the hopes that you can use them and I can live vicariously through you.
Lately, Loloi has been partnering with bigtime designers and bloggers, such as Chris Loves Julia and Amber Lewis. Oh, and don't forget – Justina Blakeney. What I love about these collaborations is you get a unique style and color palette, but the same great quality and affordability of Loloi.
So, let's take a look at the 13 rugs I am loving from their collection right now. Also, know that affiliate links are used below, which means that at no cost to you, I may receive a commission if you purchase through my links. Cheers to that, friends!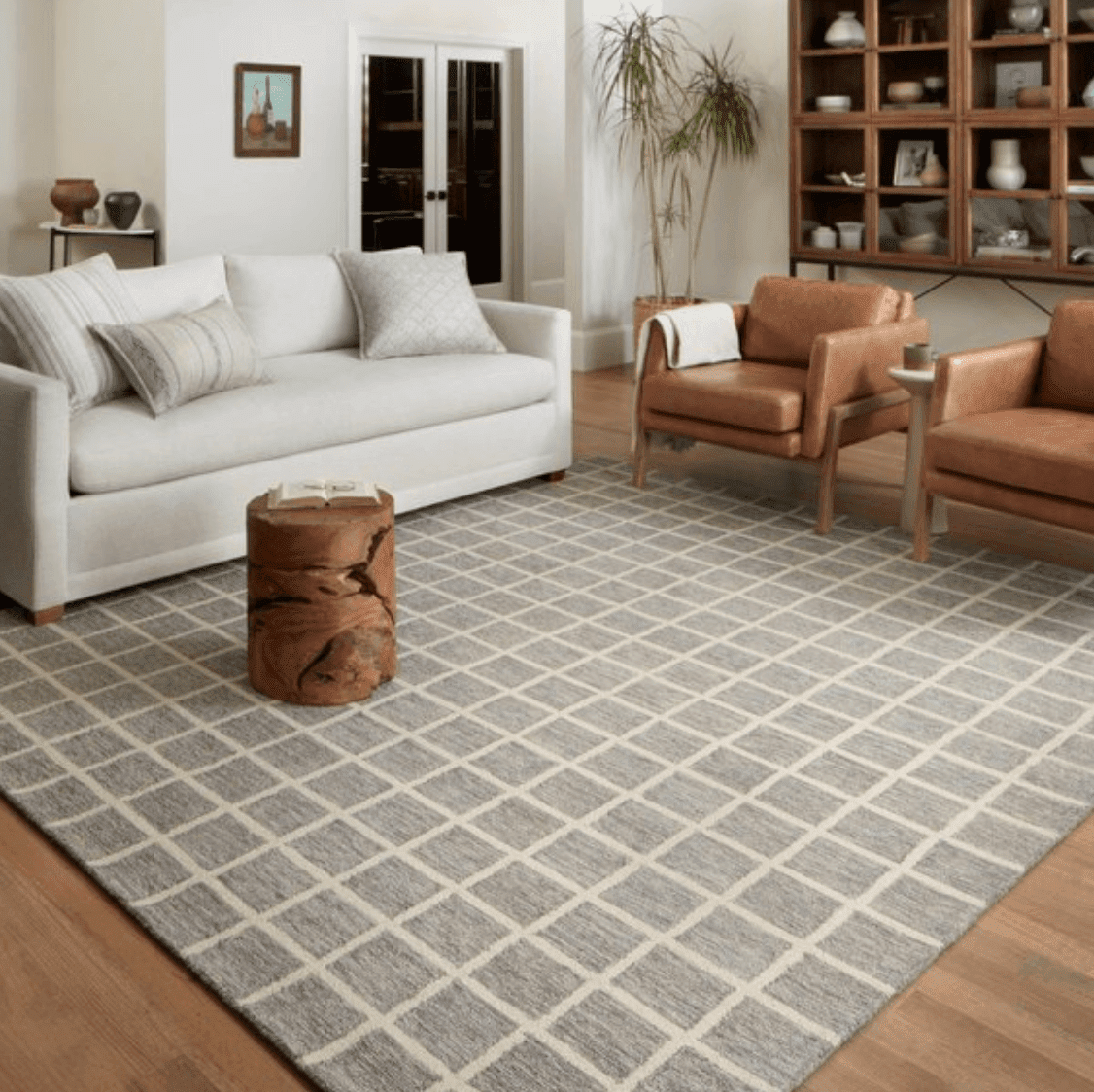 This neutral rug has one of my favorite patterns ever – the windowpane plaid. It's just such a universal color and design that can be dressed so many ways. I love how it is styled int his picture, though.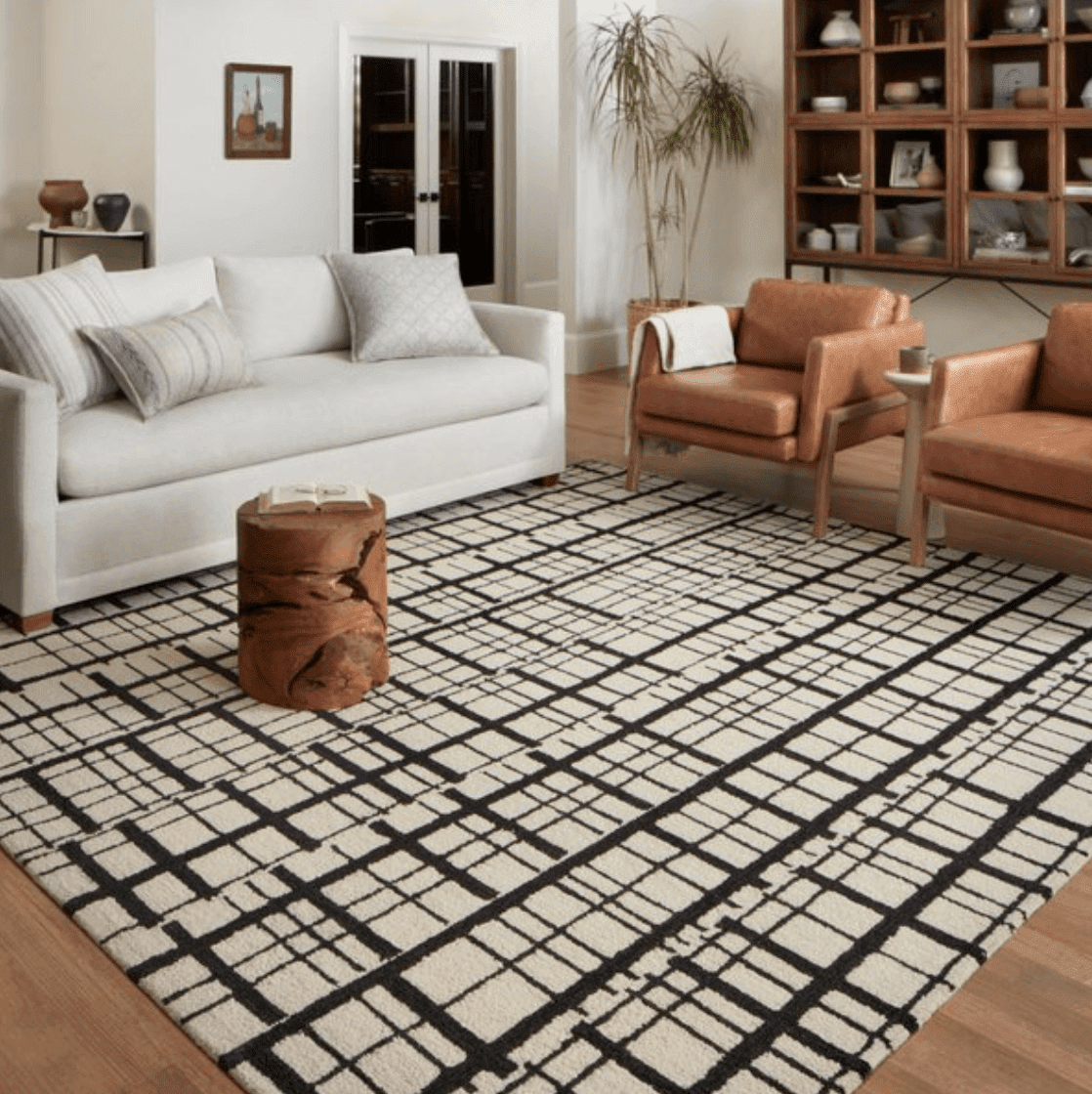 Black and white rugs for the win! They add such a crisp, cool look to any space and you can bring in any accent colors you want – or switch the out seasonally! So many designers are using black and white as the base now and I am loving it.
The Jules collection gets more traditional, but the color palettes give you tons of variety. Julia is known for her love of moody colors and tons of texture. This Jules rug looks rich and luxe, but won't break the bank.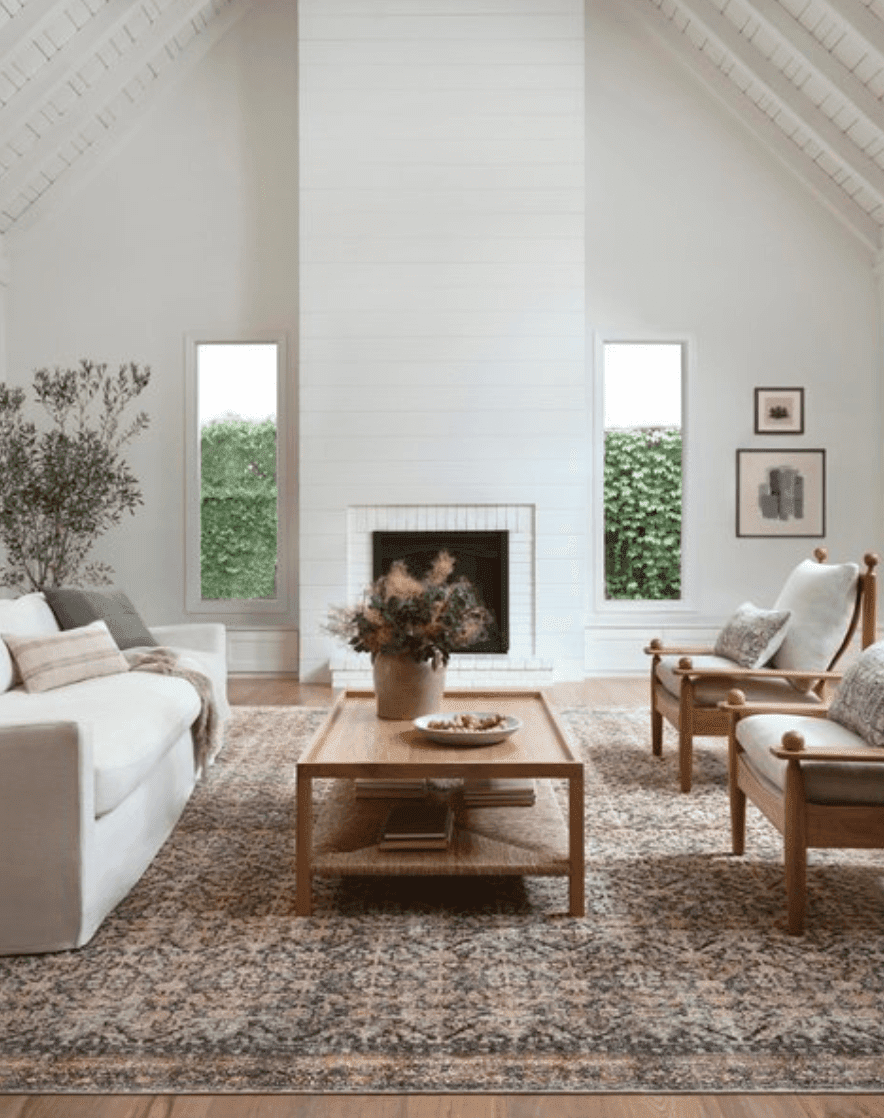 Let's be clear: Amber Lewis understood the assignment. THIS. RUG. IS. GOLD. The depth and range of colors is so beautiful. You could go so many directions with this and it would still anchor the space beautifully.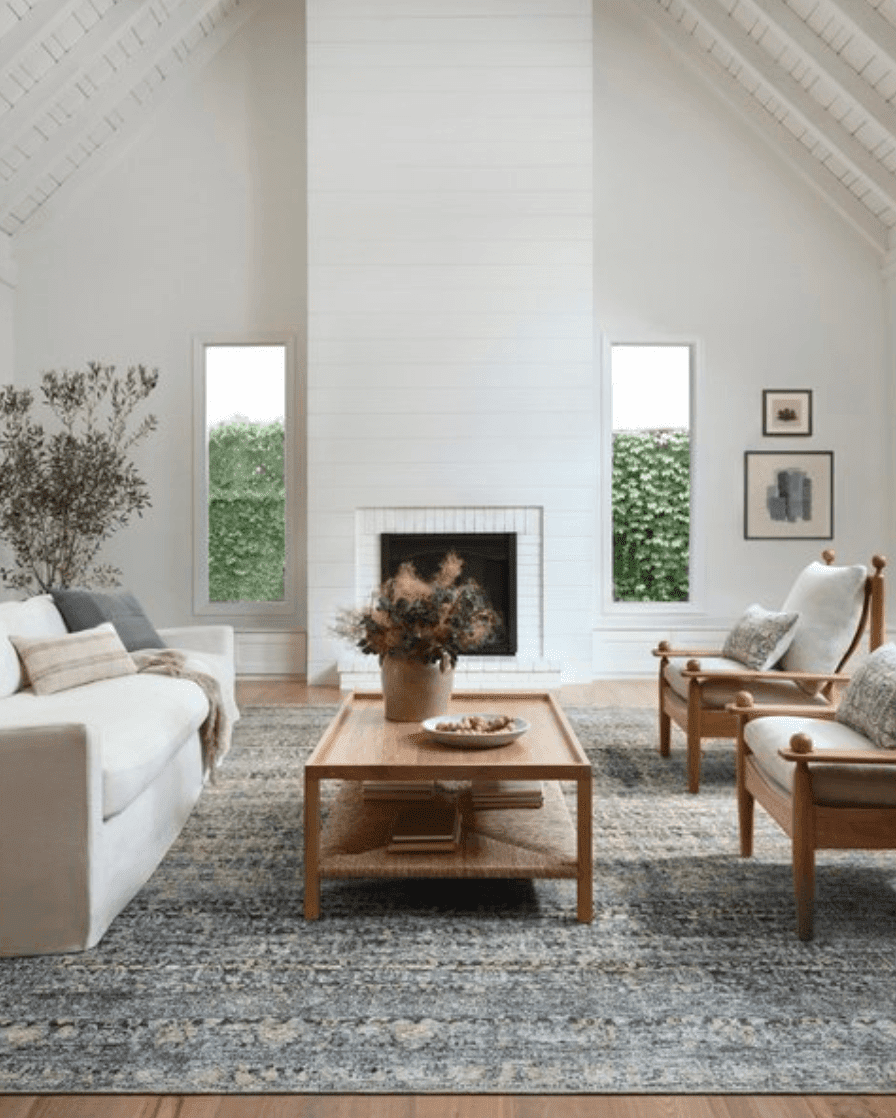 The Billie is so good and the blue colorway brings in some cooler tones that would go so well with a Serena & Lily coastal style. One of the bestselling rugs on the blog is the one I have in my bedroom. It's beautiful, but I see this one and I want to switch them out. This is so good.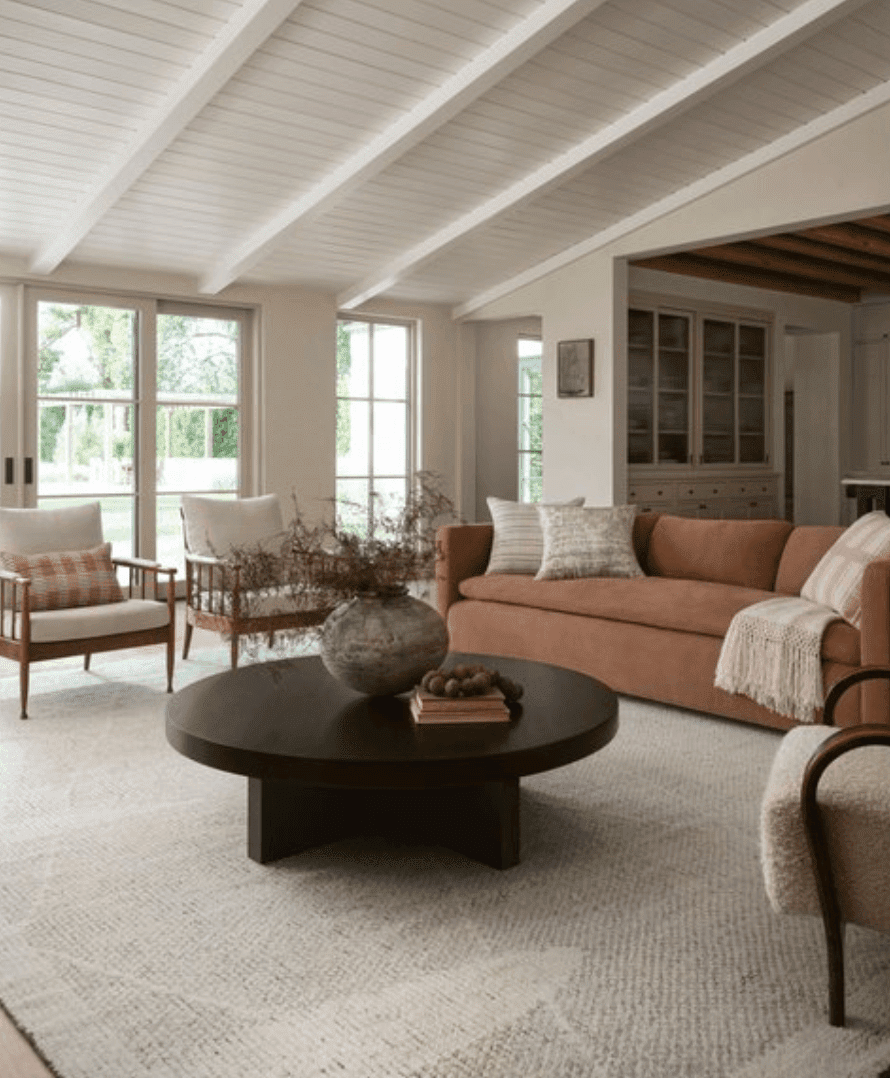 Sometimes you want a rug to add texture and coziness, without adding pattern or too much color. This frees you up to mix everything else up as much as you want without as many limitations. This rug is a great neutral.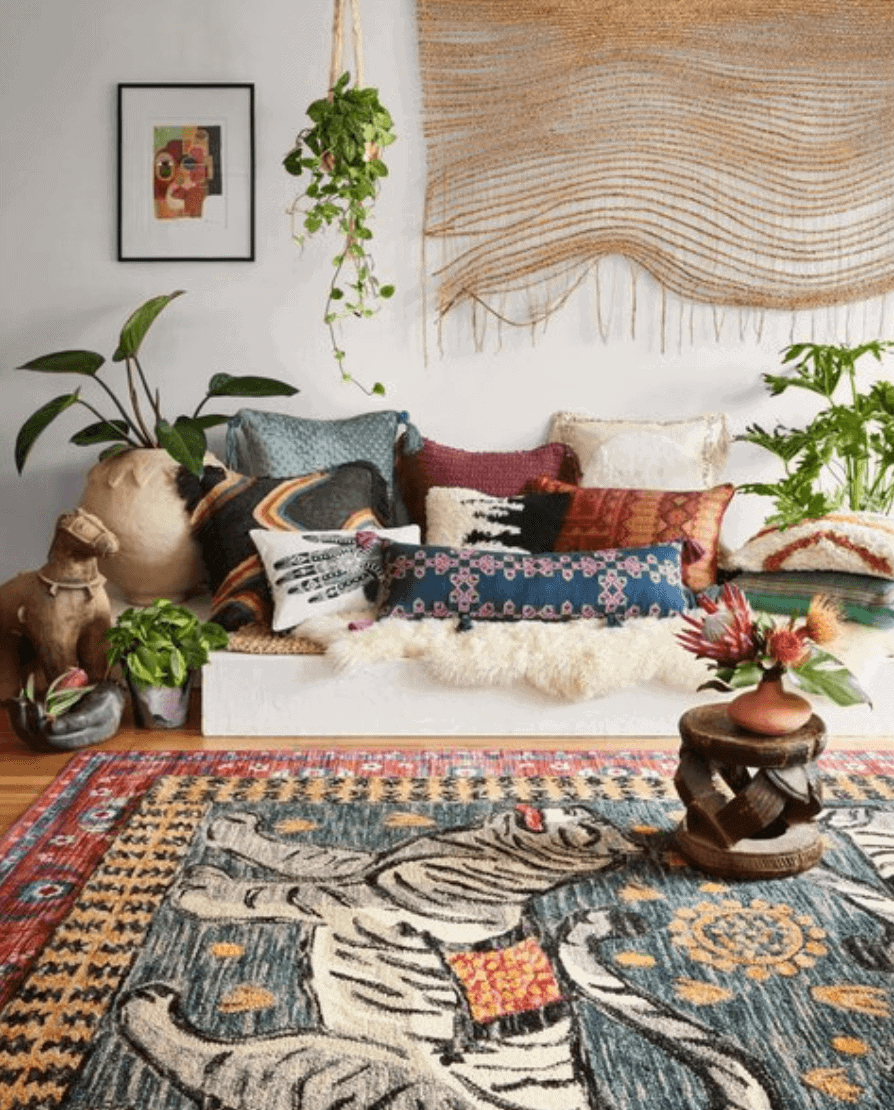 100% obsessed with this tiger rug. Tigers are my jam. I love all things animal print. This is vibrant without being overwhelming. I love my office rug – but this one is calling my name.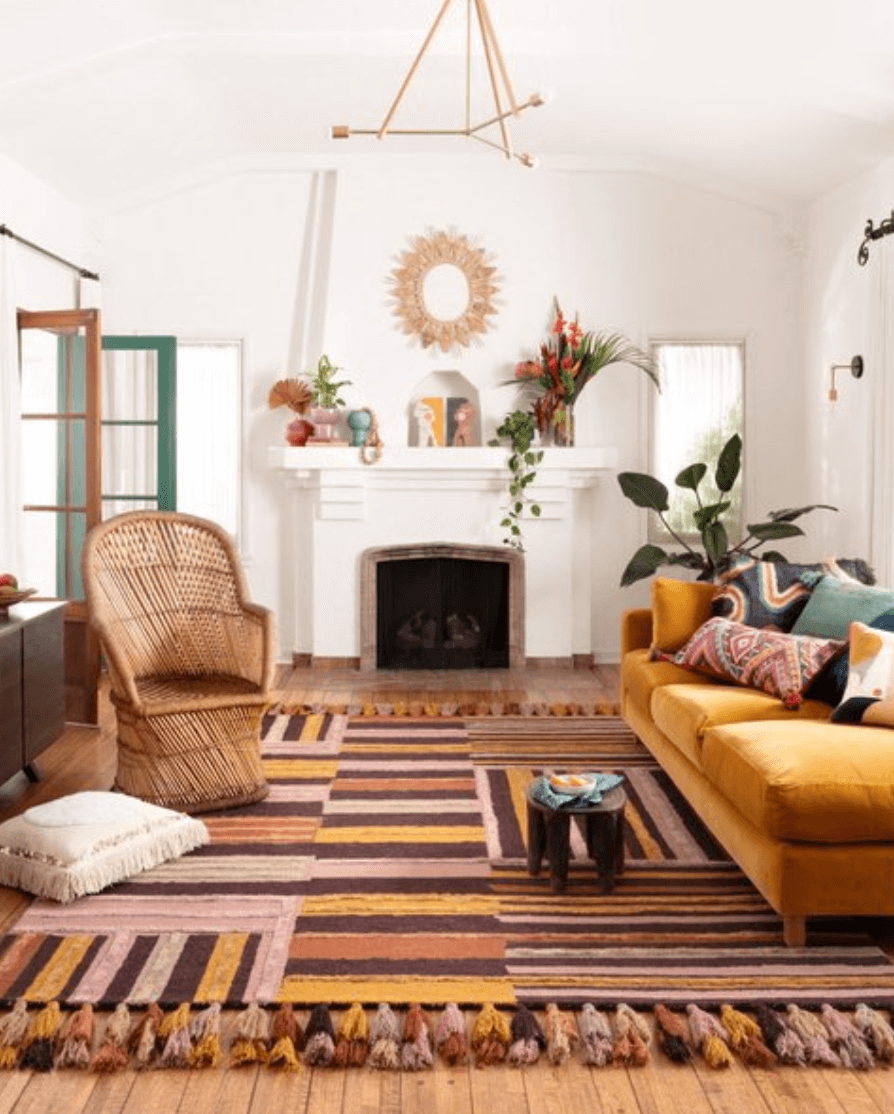 If you're into boho-chic – this is your rug. The whole styling here in this picture is perfect, too. I love the double layered tassels. I think all rugs should have tassels and this one has double with extra thick tassels. It's tassel heaven. Give me all the tassels!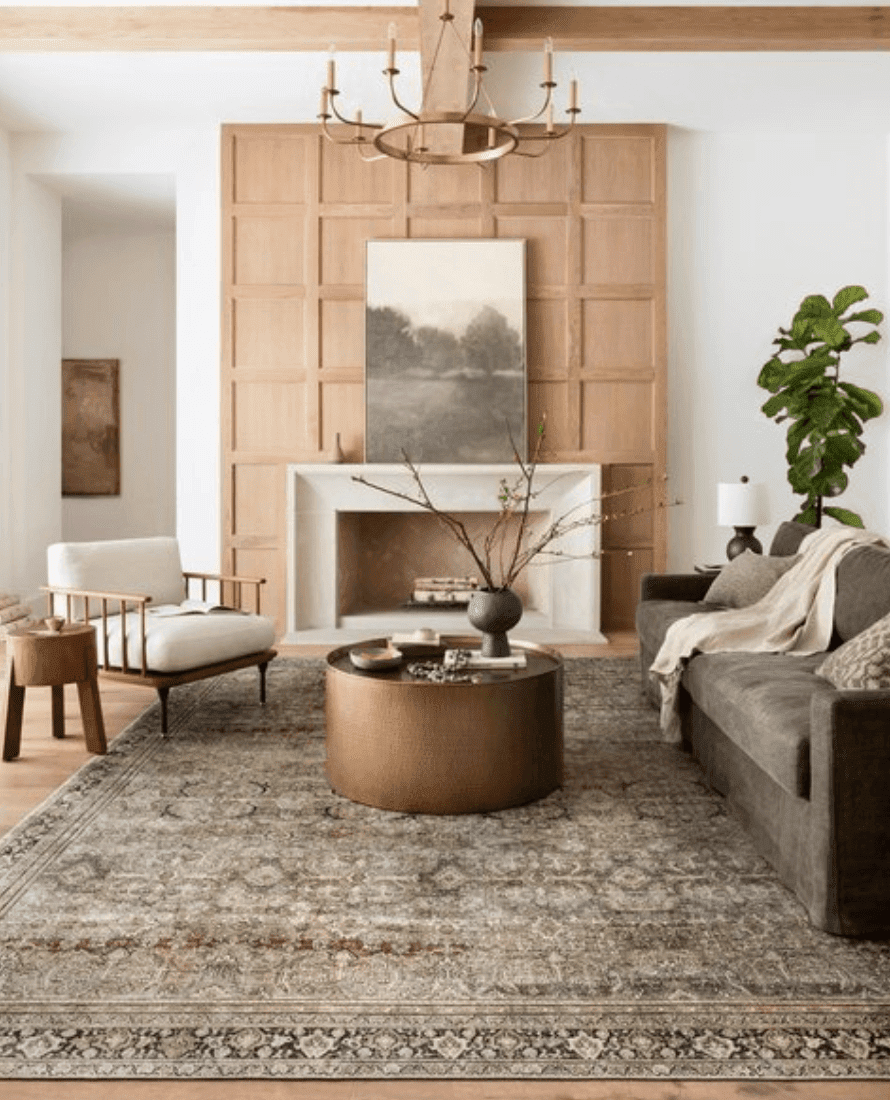 One of Loloi's most beautiful rugs, in my opinion. The colors could go warm, they could go cool, they could mix and match with all types of decor. So good.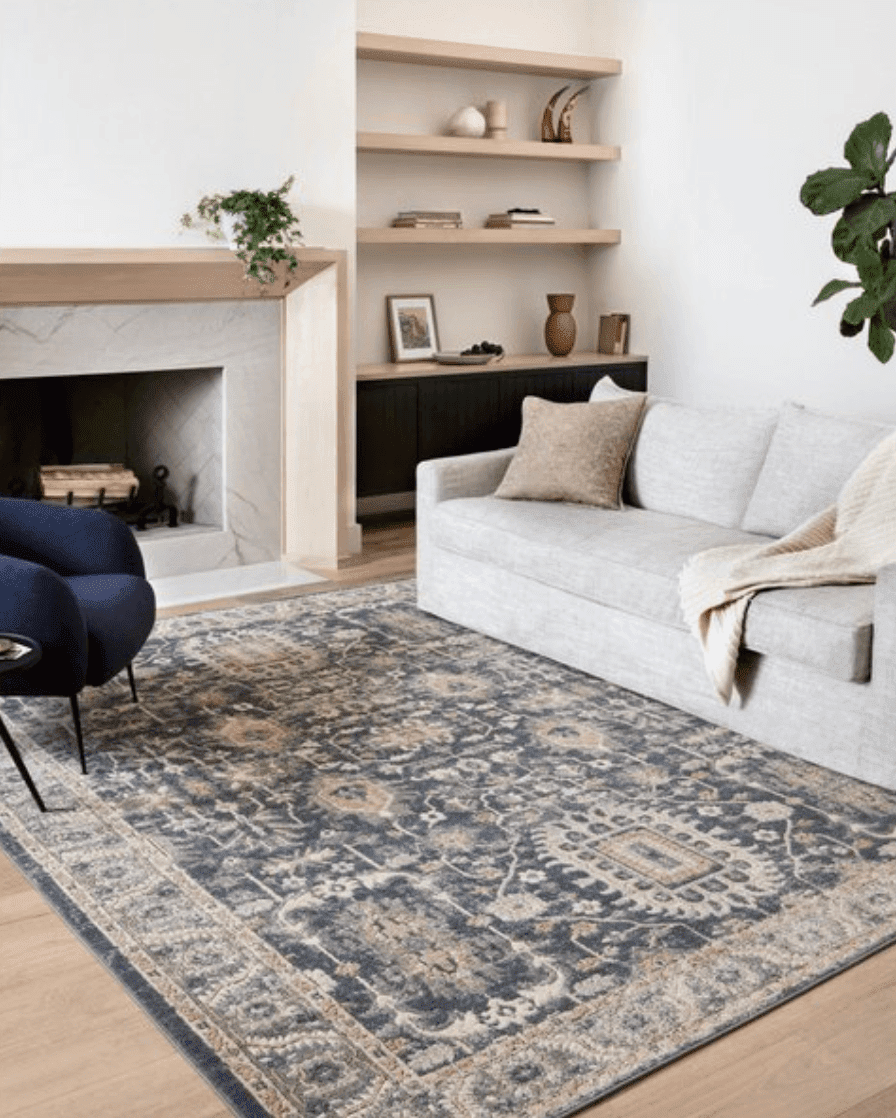 Gorgeous in the denim color, such an incredible piece to anchor a room without forcing you into any specific style. This looks very similar to a rug I bought from Pottery Barn many years ago and paid 5x the price.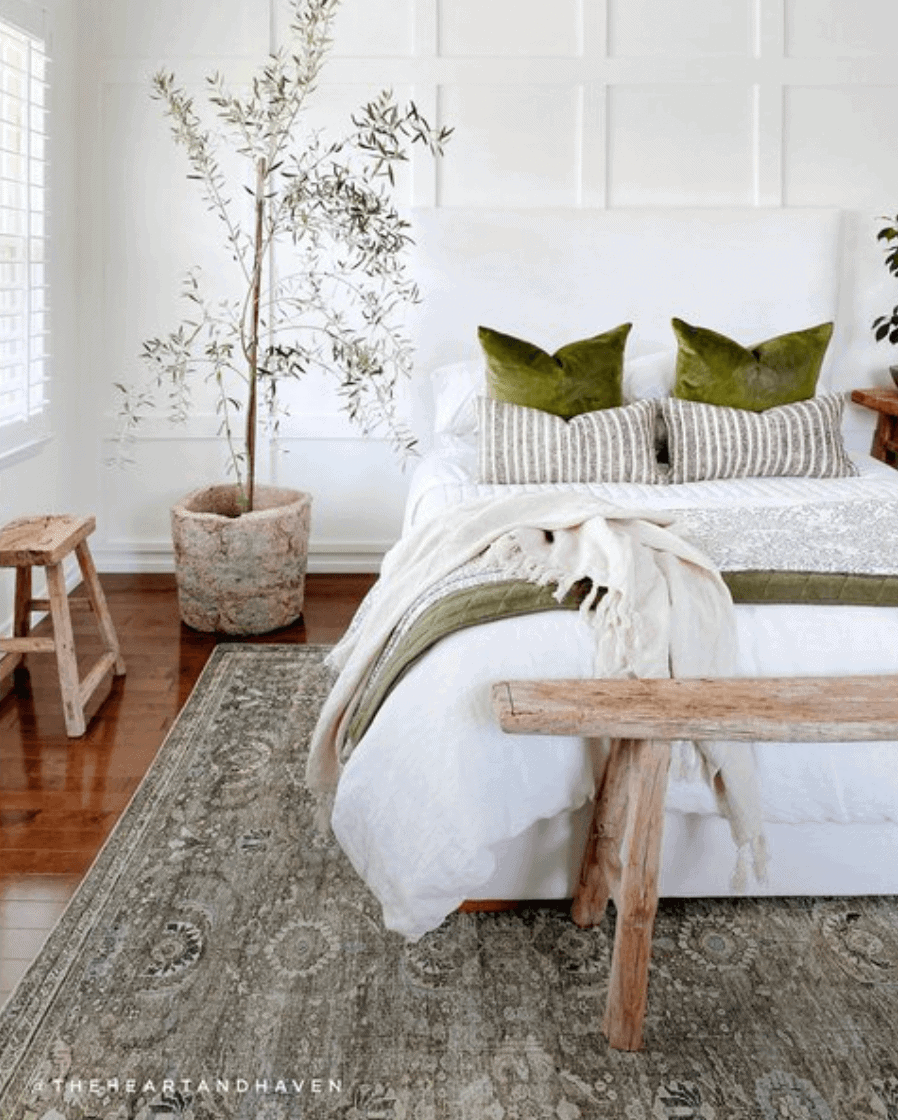 Stunning green rug. I have not used green enough in my home and this rug is calling to me. Plus, the wood paneling they've done in the back of the room is exactly what I want to do.
I love this rug and I'm already thinking of where I can put one….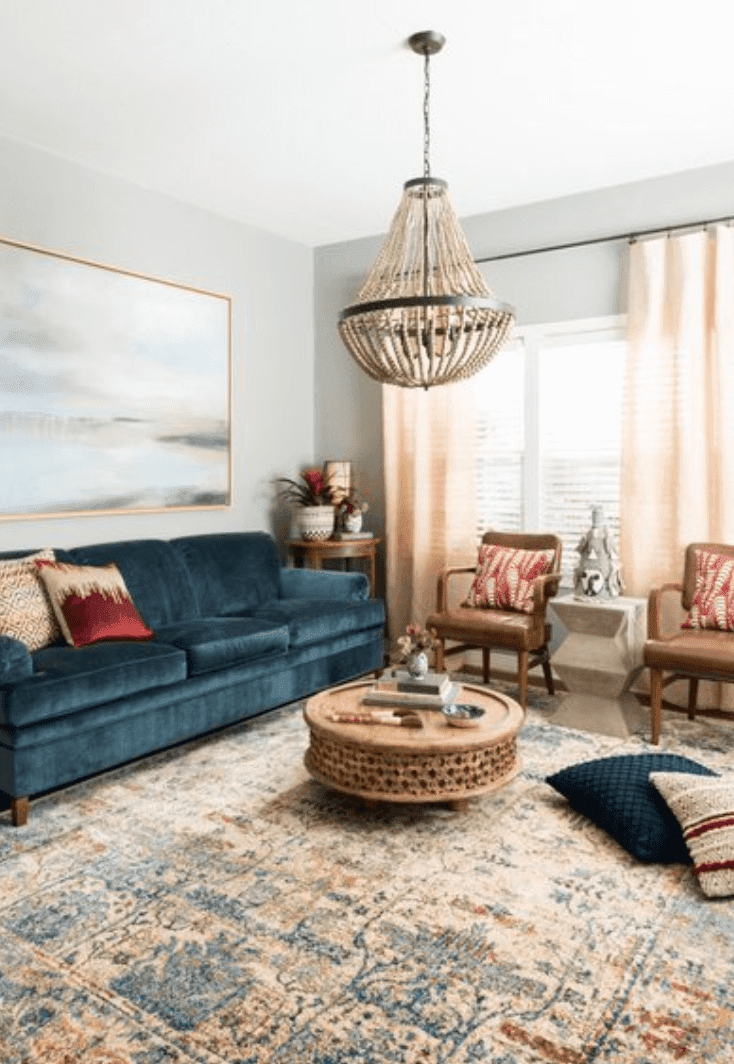 Ready for a punch of color? Yes. Here you go.
Stunning blue colors. Love the pairing with the modern black kitchen. Very similar to the hard/soft combo in my house. I really love this one. I have a Ruggable in my kitchen at the moment, and I like it, but I am thinking of putting this under the dining table or somewhere else.
*****
Bottom line: there is not enough spaces in my house for all the rugs that I want to buy, so I have to settle for switching them out every few years when I'm tired of them or they are not in good condition. The beauty of Loloi rugs is they are super gorgeous, soft underfoot, but really affordable. You won't have any guilt selling it off in a year and replacing it for something else you have to have.
There's lots more rug content on the blog, just check out these posts:
Have a fabulous day,
E