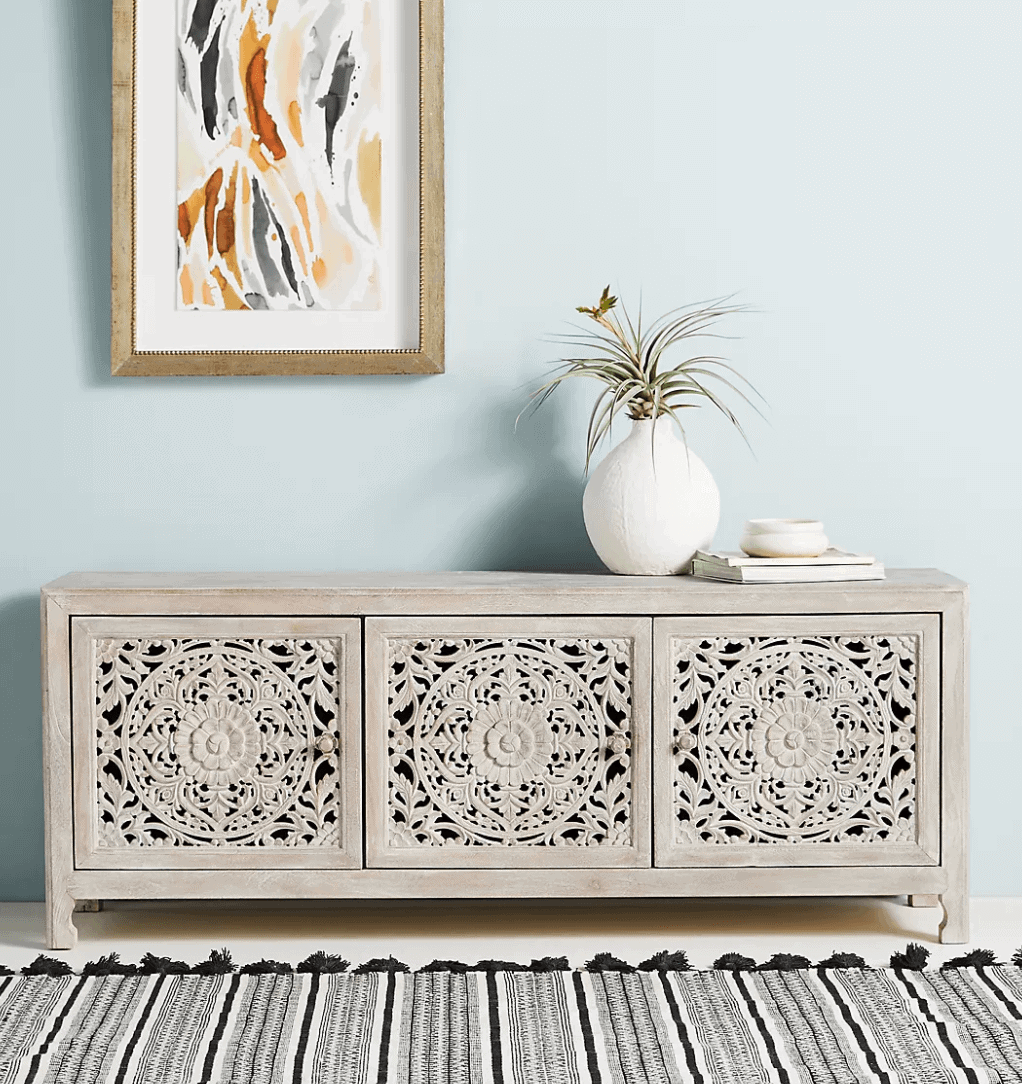 I'm big on Anthropologie. Their quirky, colorful, fun style is unique and interesting. I love so many pieces in their home collection. One thing about their furniture that I always notice is that there is always something a little unexpected like the arch and marble of the Fern Cabinet or the cross design of one of their fluffy Moroccan rugs.
Their Lombok collection checks all the boxes. It brings carved wood designs into home furnishings like tv consoles and cabinets. While I love their Lombock consoles, they are spendy – and there's another retailer that has a similar love for carved wood designs….Cost Plus World Market!
Four years ago, I bought this gorgeous carved wood bookcase from World Market and it's still one of my favorite pieces. Even though it's tucked away in a side room with a reading nook, it's something people always comment on when they see it, because it just takes something ordinary, like a bookcase, and makes it a statement – something you want to stop and look at for awhile.
They have their own version of the whitewashed carved media console and I want to share both of them with you today! Also, you should know that affiliate links are used, which means at no cost to you, I may receive a commission if you make a purchase through my links. Cheers to that, friends!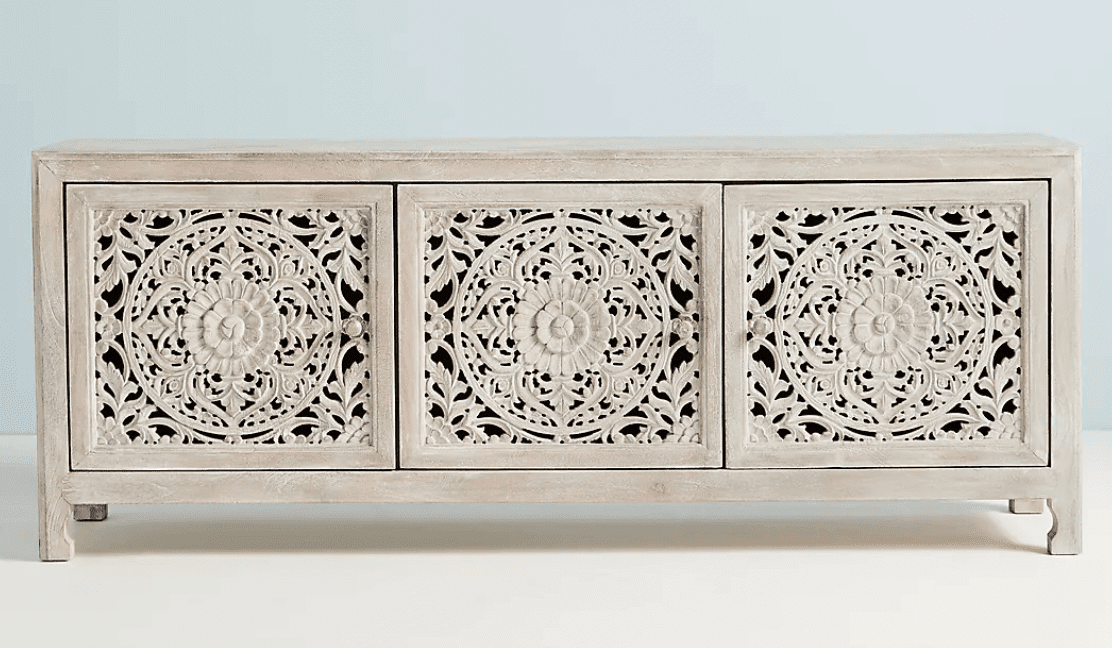 Here she is, in all her glory. Three doors, carved wood design, gorgeous feet. She's ready to make the function of a console beautiful.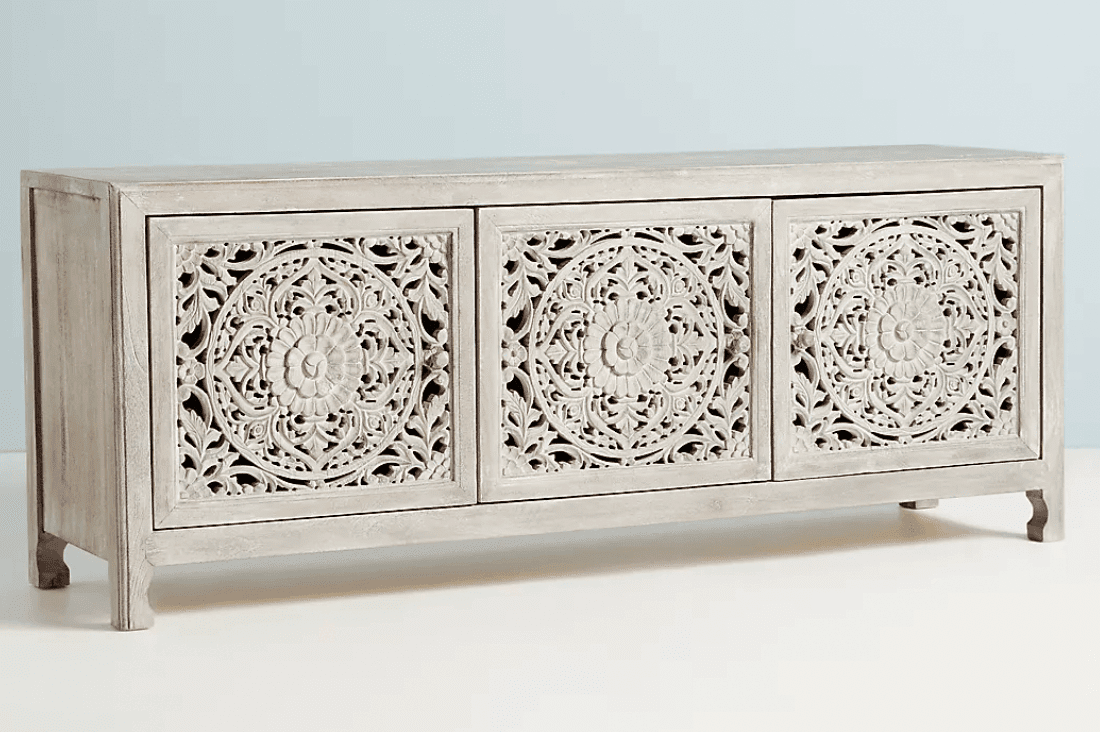 Her price though, might not be so beautiful to you. Ringing in at around $1698, plus their shipping costs (they are delivered very nicely, but you pay a premium for that service), you're probably looking at around $2000.
Sure, it's worth it if you're in love with it and have the money to spend. No judgement. Live your best life booboo.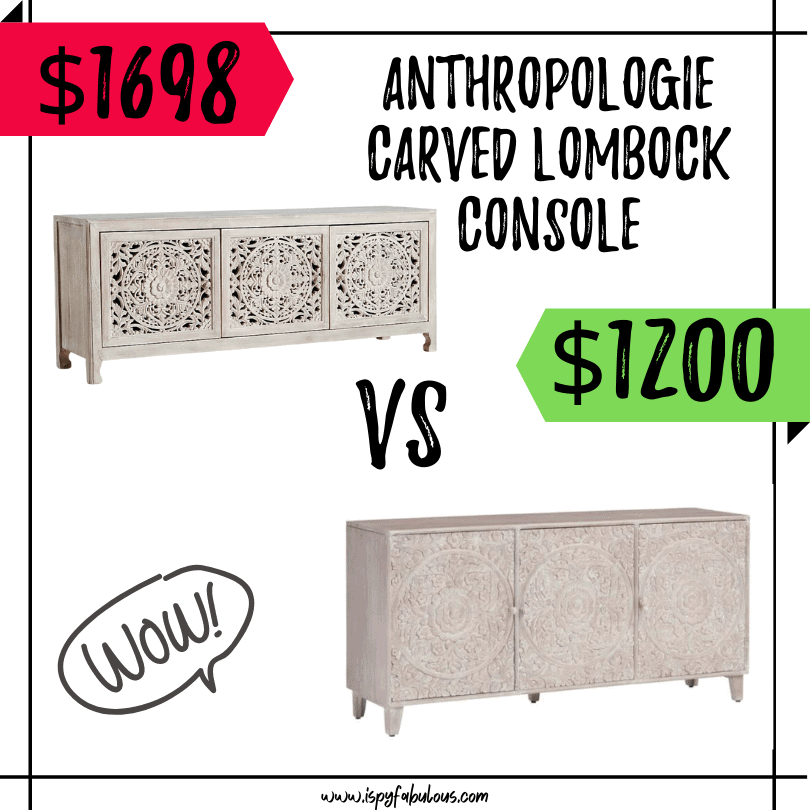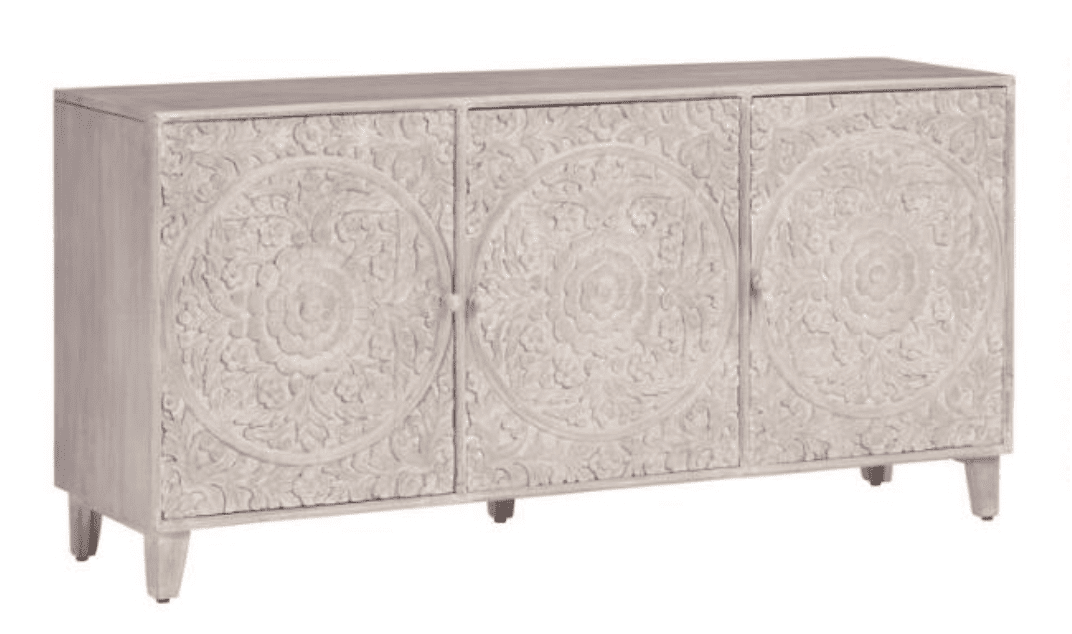 Or, if you'd like to score the carved wood cabinet for less – this one's for you. Three door style and incredible carved wood detailing. I wanted to share the close up picture of what the wood carvings look like: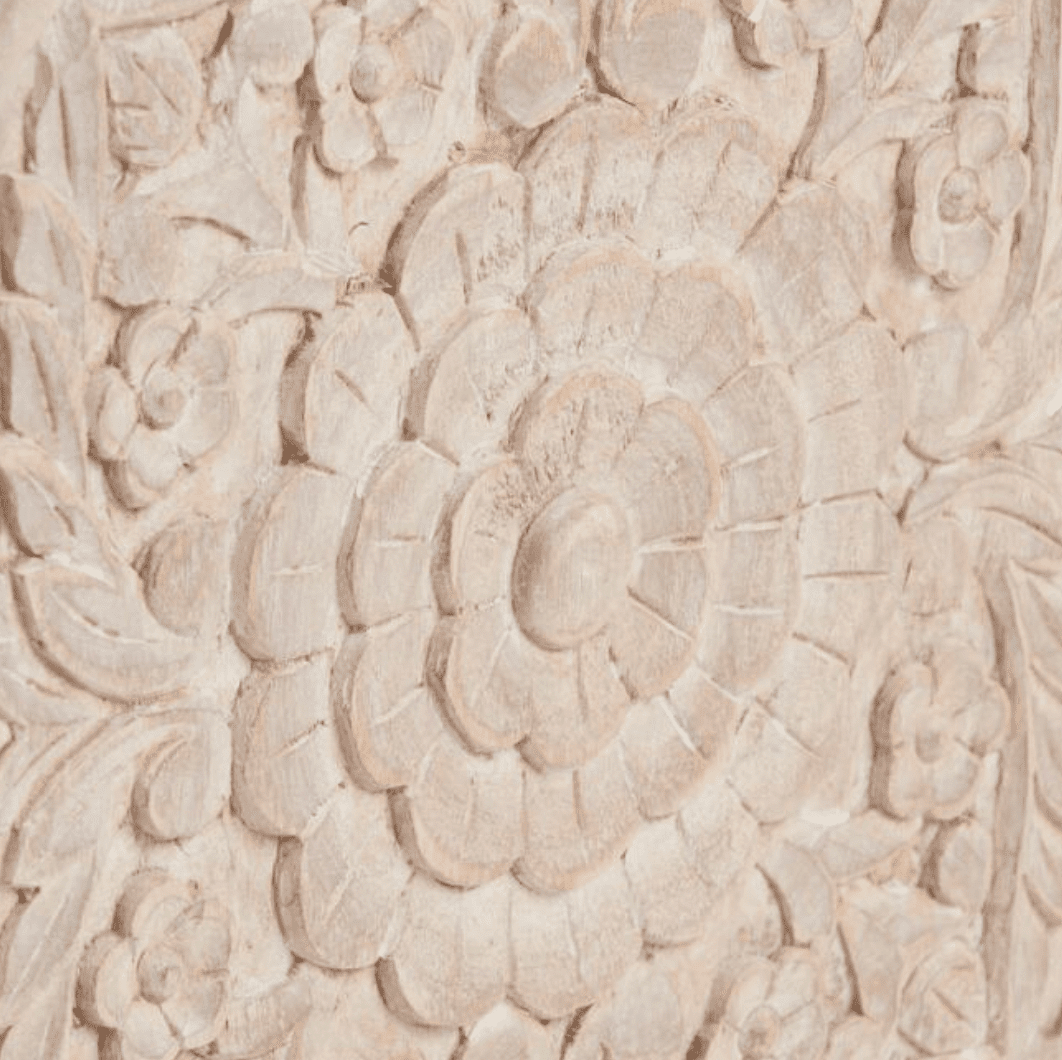 So good. I love it.
While this one retails at $1200, Cost Plus is very generous with their deals and sales. You can usually find at least 15% off and they go all the way to 30% off several times a year. Plus, you can ship to store for free, if you don't find one in stock somewhere. That'll save you hundreds. So, all things considered – this one is about half the price.
This is part of the same collection that my bookcase is from (no longer available) and there's a few more pieces that use this carved wood look. I am particularly obsessed withe the carved black console and have been looking for a place in my house where I can put that.

More Anthropologie Dupes:
I love a good lookalike, friends. Here are some more you might like:
****
Thanks for reading! I hope you found something you love. Let me know what you end up choosing.
Have a fabulous day,
E